Lifestyle Newborn Photo Session With a Toddler in Alpharetta
I have adored Kelly + Steve for years. I loved doing their engagement session at Roswell Mill. And I was honored to document the start of their marriage at Primrose Cottage. I was pumped to do their maternity and newborn session with Sean. And now even more excited to welcome Joshua to their expanding family for a new lifestyle newborn photo session.
Seeing them morph from fun loving adventurers to devoted parents has been the best. I love seeing relationships evolve into families with ever changing stories. Being invited back repeatedly to tell those stories is even better.
We spent a fun morning together. The toddler jumped on beds. He might have been tossed a few times and hung upside down by his ankles. The new kid got dressed up in a cool new outfit. Then he emptied a bottle. They toddler played in the backyard with Dad. The whole family took a walk, complete with their sweet puppy. There was running around. Some jumping in leaves. Plenty of hugging and holding hands. Basically, they did all the things. And I was just documenting all of this lovely goodness unfolding in front of me.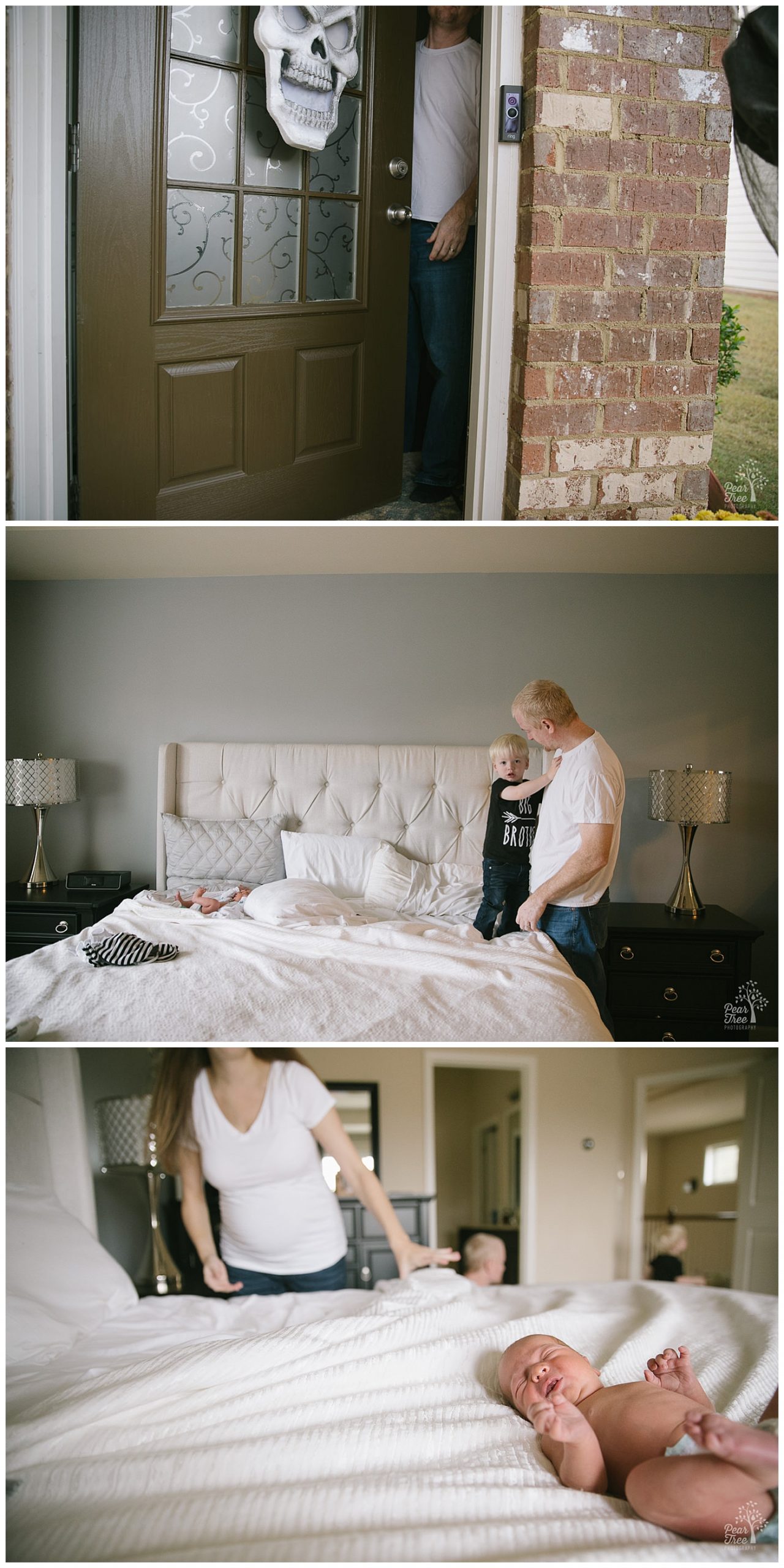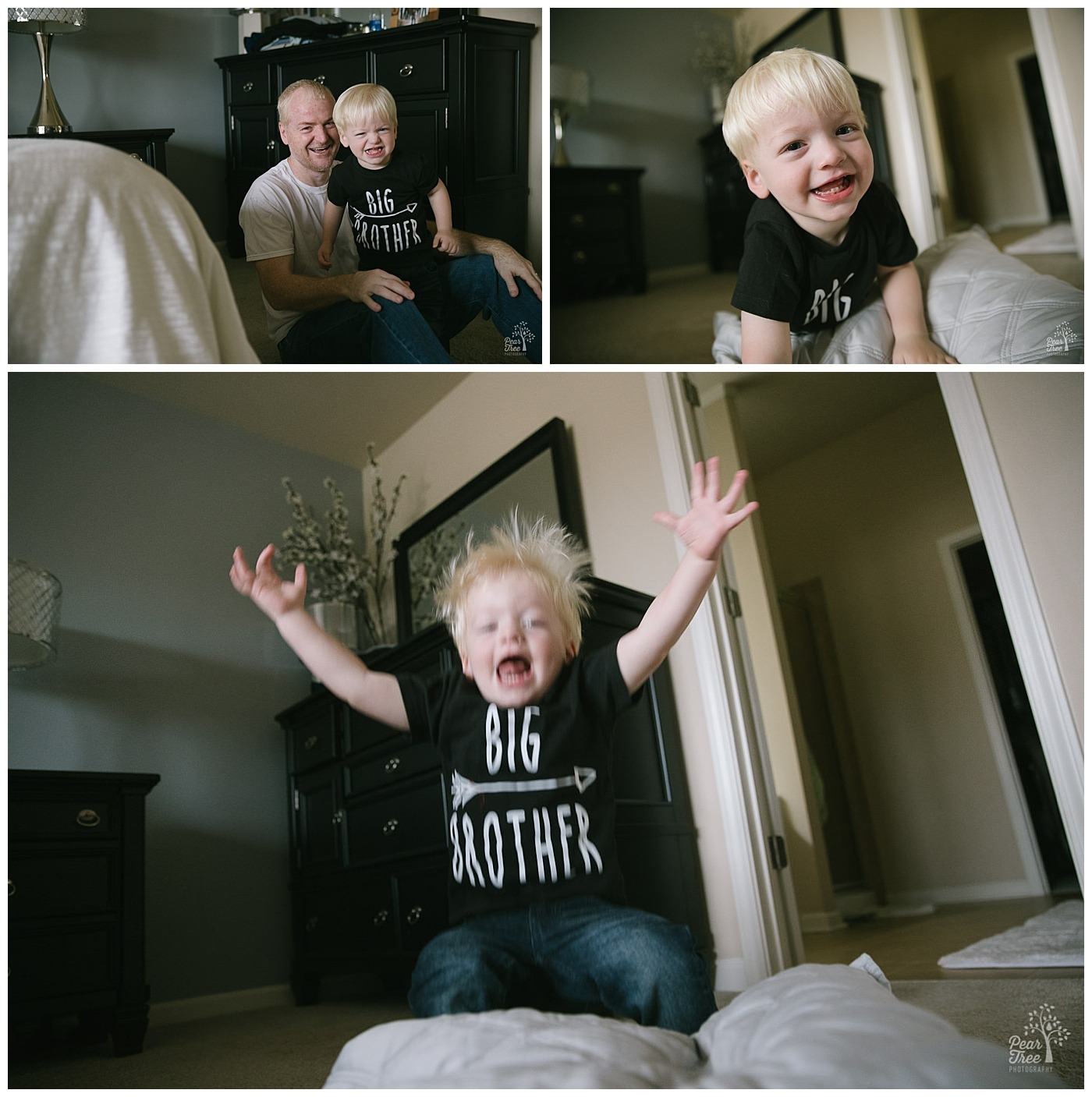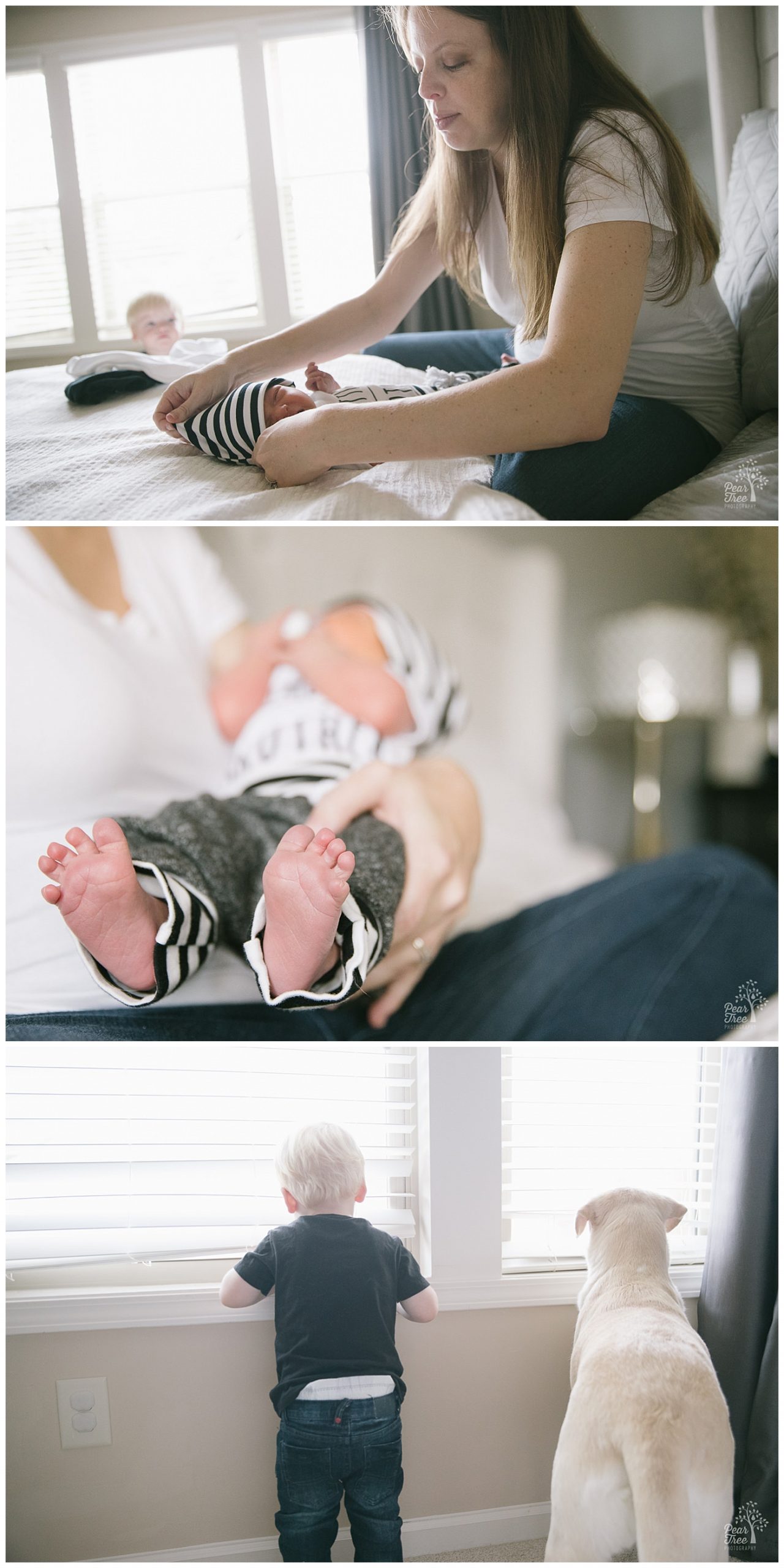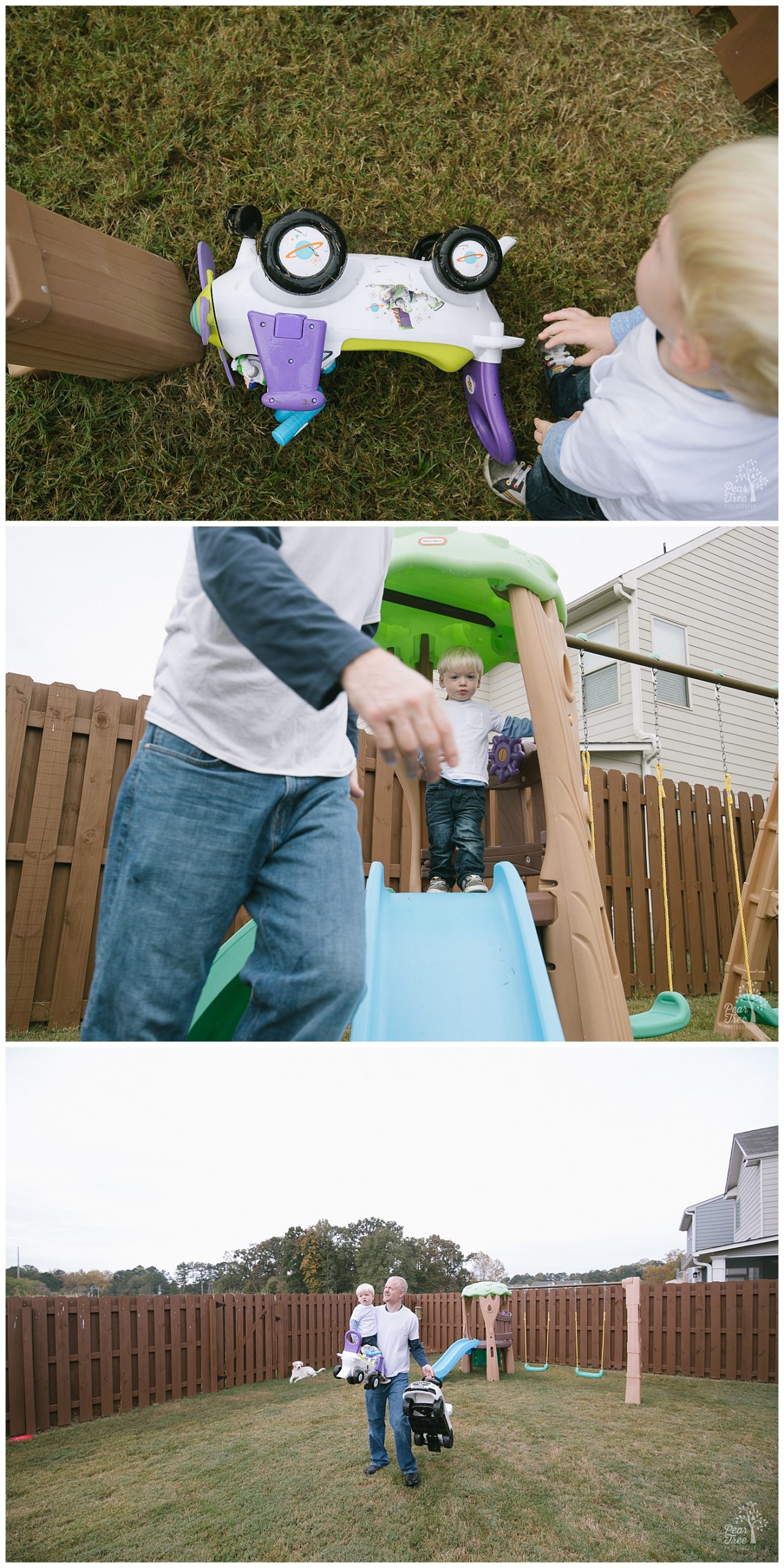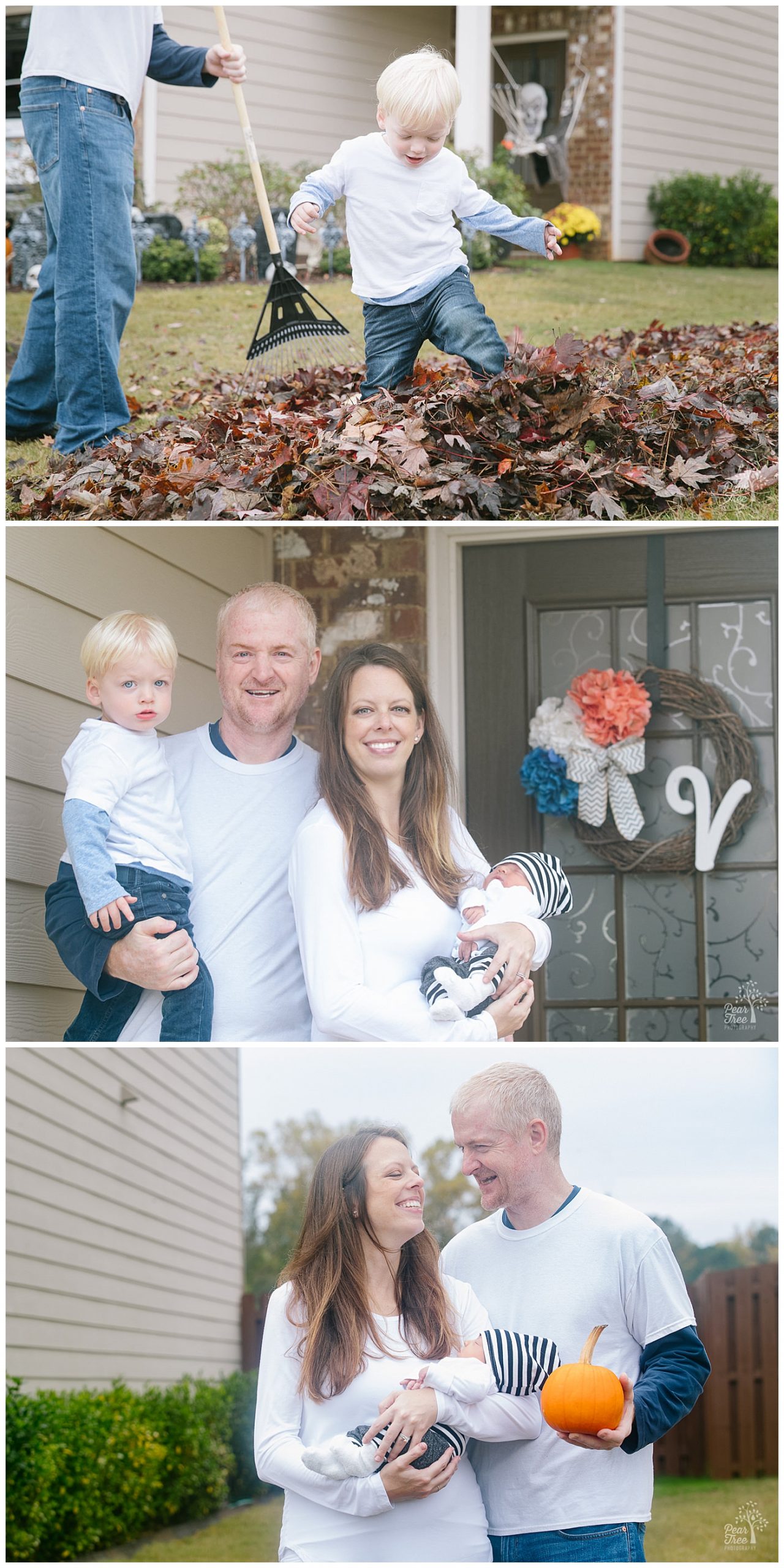 Kelly + Steve. Thank you for sharing a morning with me and this glimpse into your lives now. To continue telling your story with more humans you made and so much more heart. And maybe, just a little more chaos that comes with these kiddos. It seems like a fun chaos that you're taking in stride and loving every minute of it. <3
If you're interested in a lifestyle newborn photo session, you can reach out here. I'd love to talk to you about documenting these exciting changes in your home!