Wildflower Field – Family Photos
One – I love seeing couples grow and evolve. Two – I love seeing them start families. Three – I love seeing their kids grow up. Four – I love seeing families come together and how they love each other. I've known Clarissa since she started dating and married Patrick. I had the pleasure of photographing them when they were expecting Henry and then again after they brought him home from the hospital for newborn photos. Clarissa has told me on multiple occasions how important it is to her to make family photos as this kid grows up. One – for Henry. Two- for her. Three – for Patrick. Four – for the grandparents. And this summer, she started talking about family photos in a wildflower field.
Clarissa has known the owners of Still Family Farm for years and already knew they'd have a wildflower field in full bloom as summer ended. So she booked a timeslot and we all met up on this lovely Saturday morning in cool temps. She planned this photo session around her parents' visit from North Carolina, which was awesome. I love photographing little ones with their grandparents!
The wildflower field at Still Family Farm was GORGEOUS! The flowers were up to our thighs and covered five acres of land surrounded by trees. Trails meandered through the field of wildflowers making it easy to keep the sun out of everyone's eyes and have flowers in every photograph. Our time together was filled with laughter, joking, and 100 percent enjoying this sweet little boy.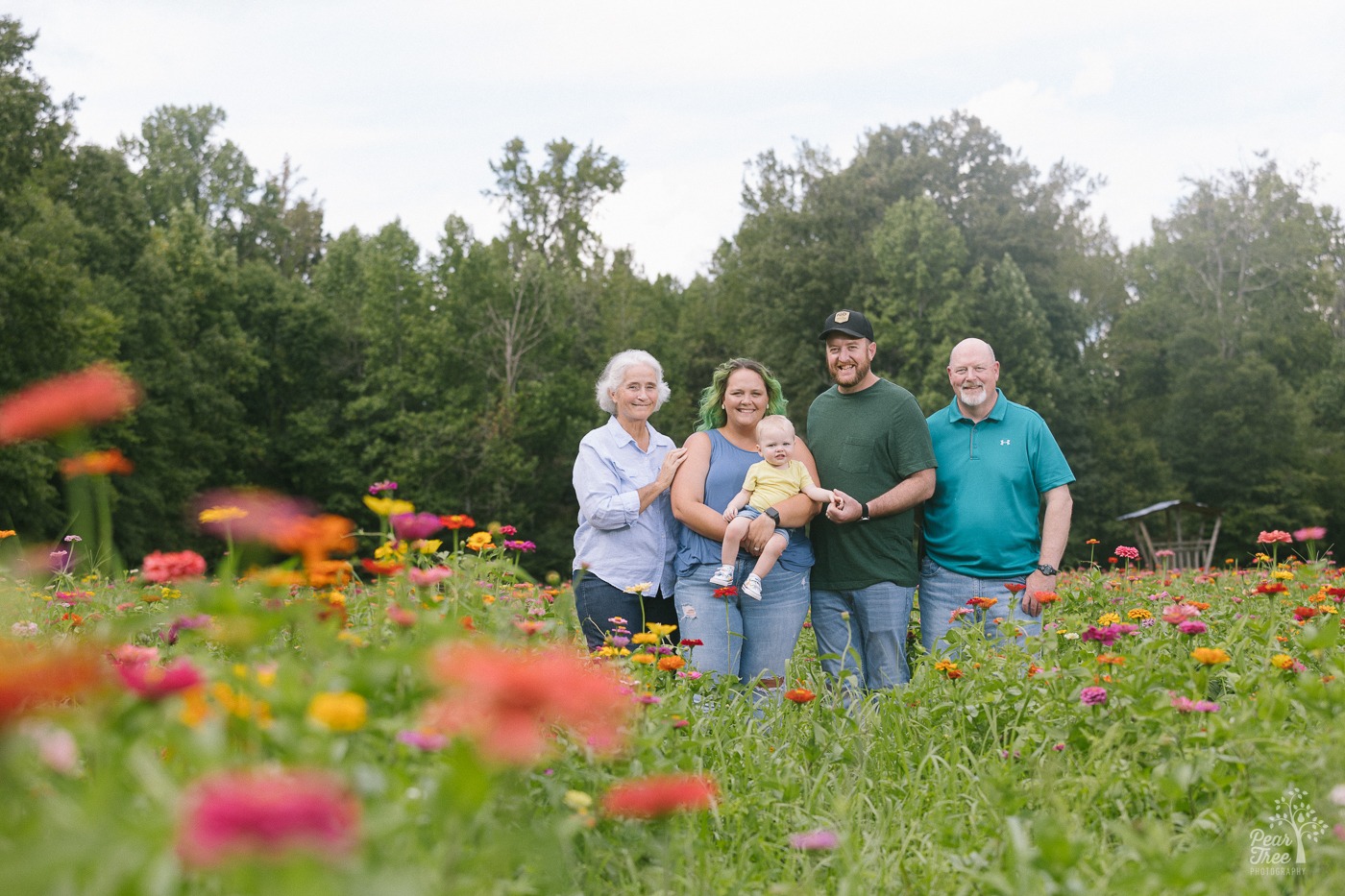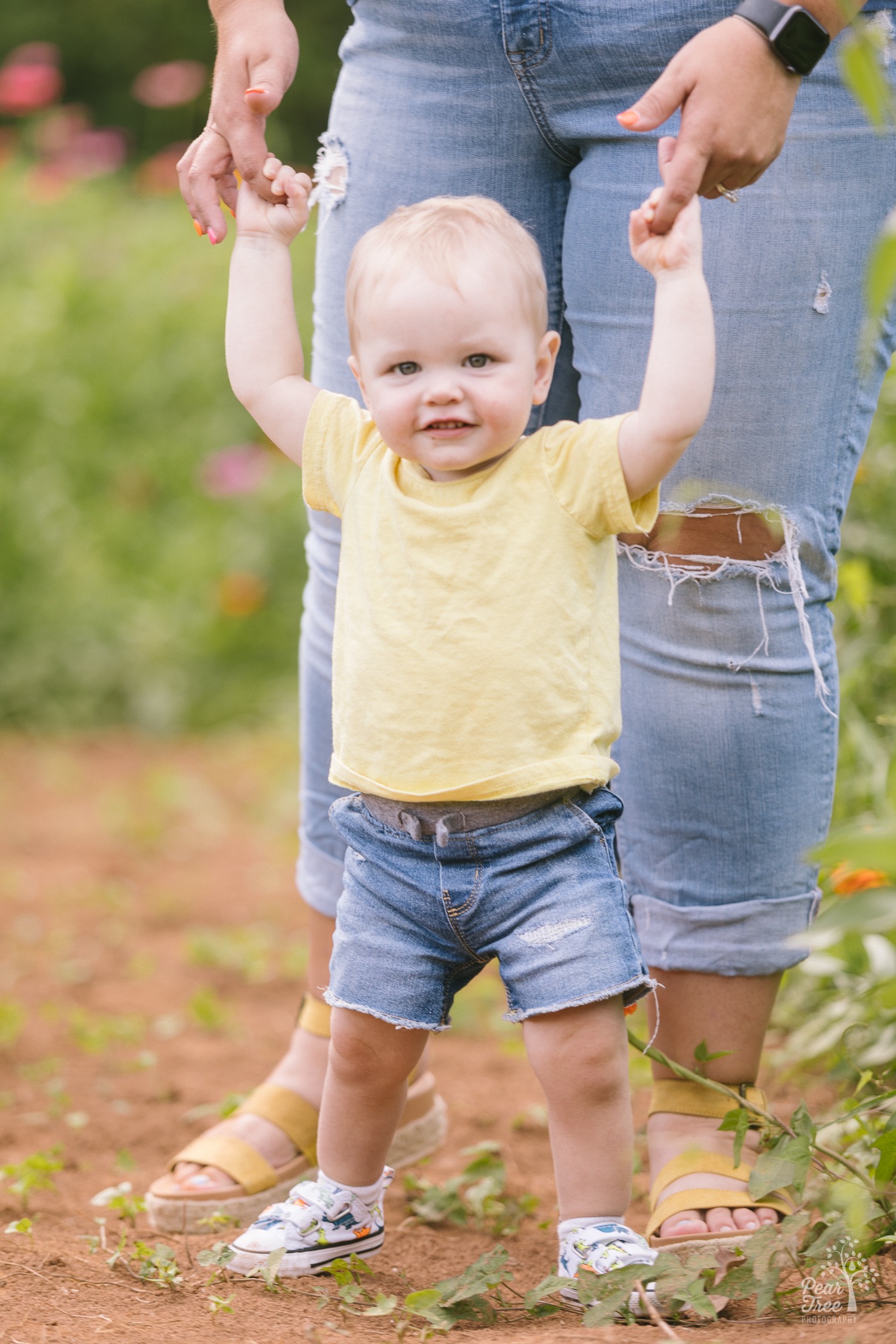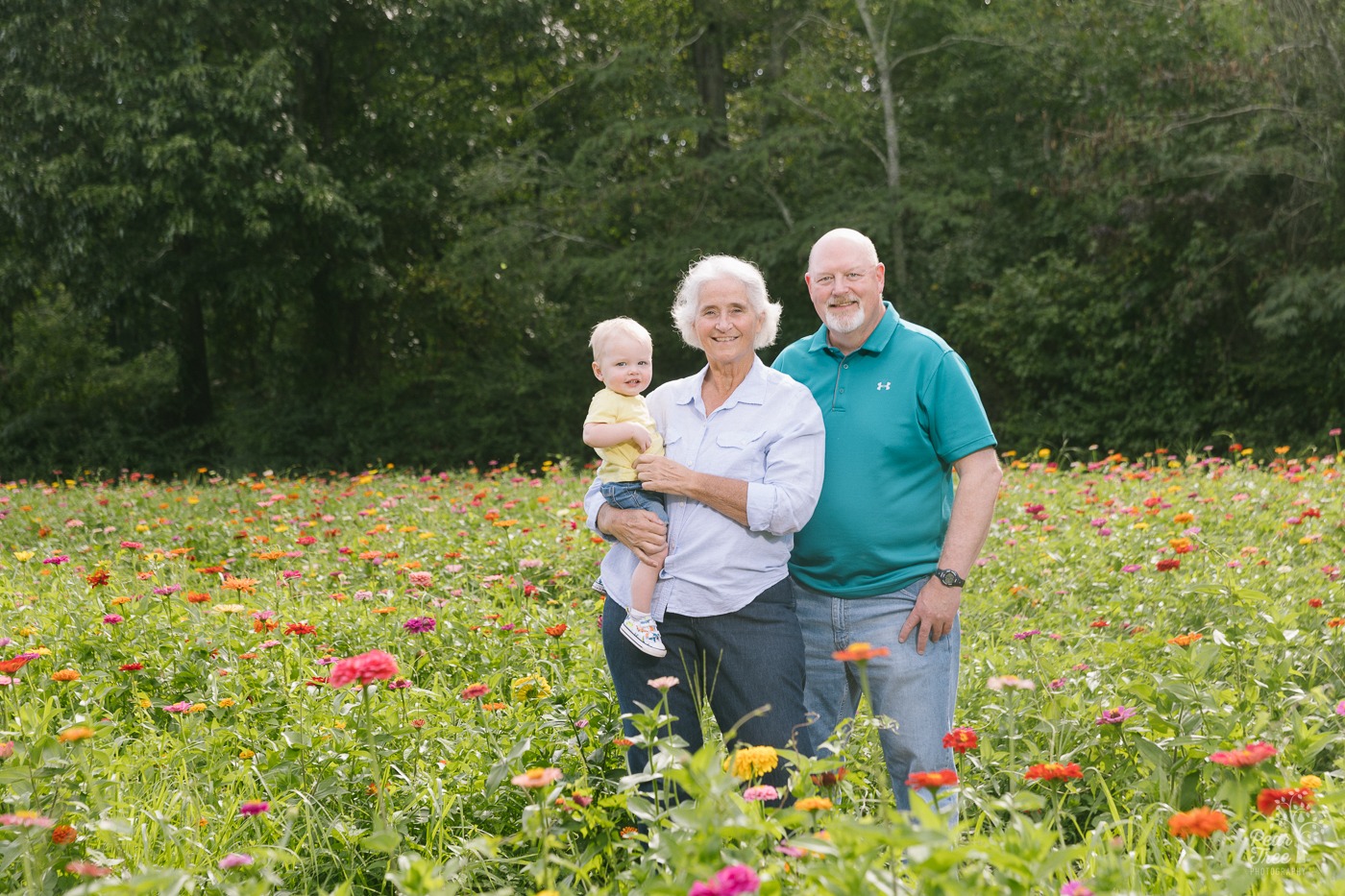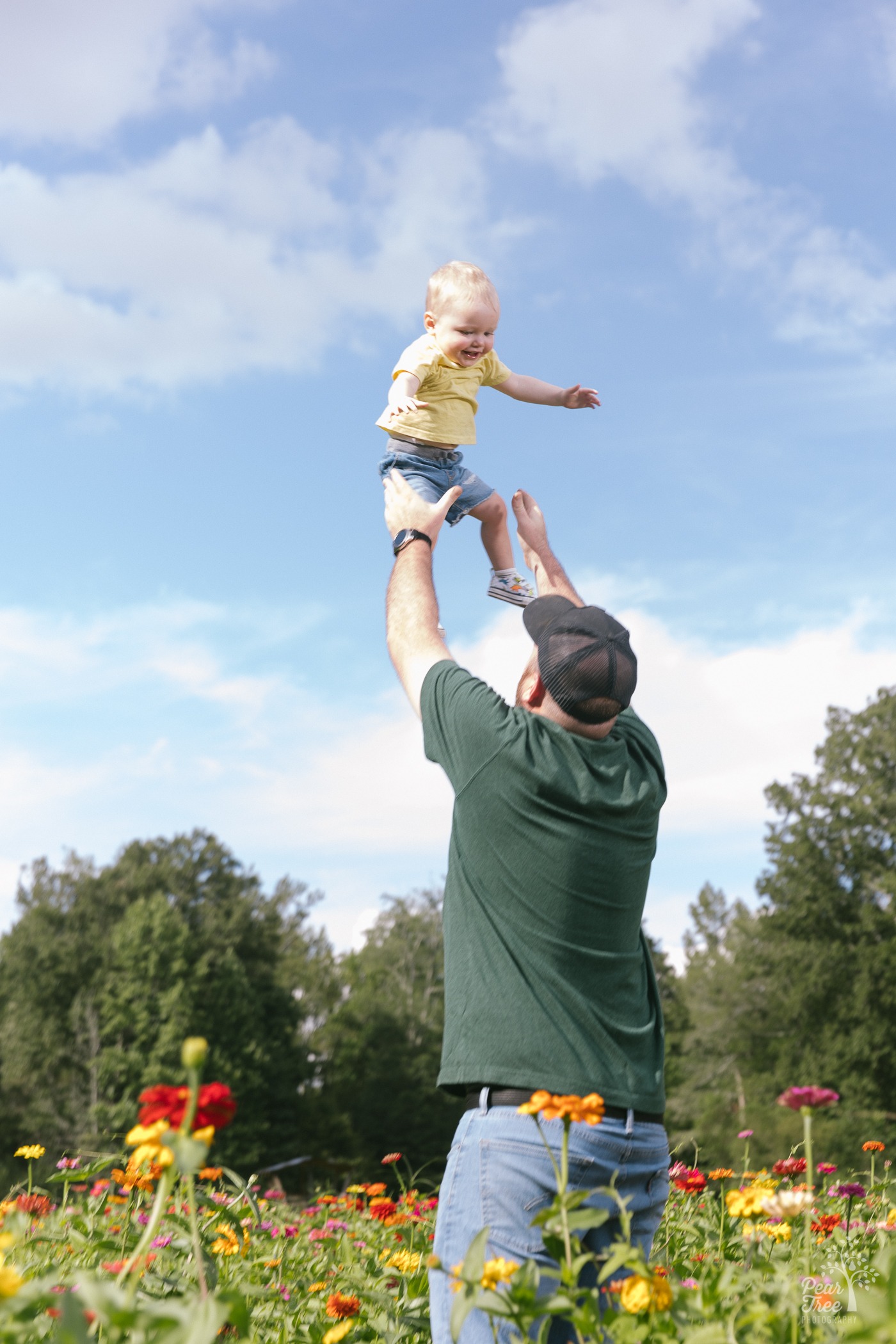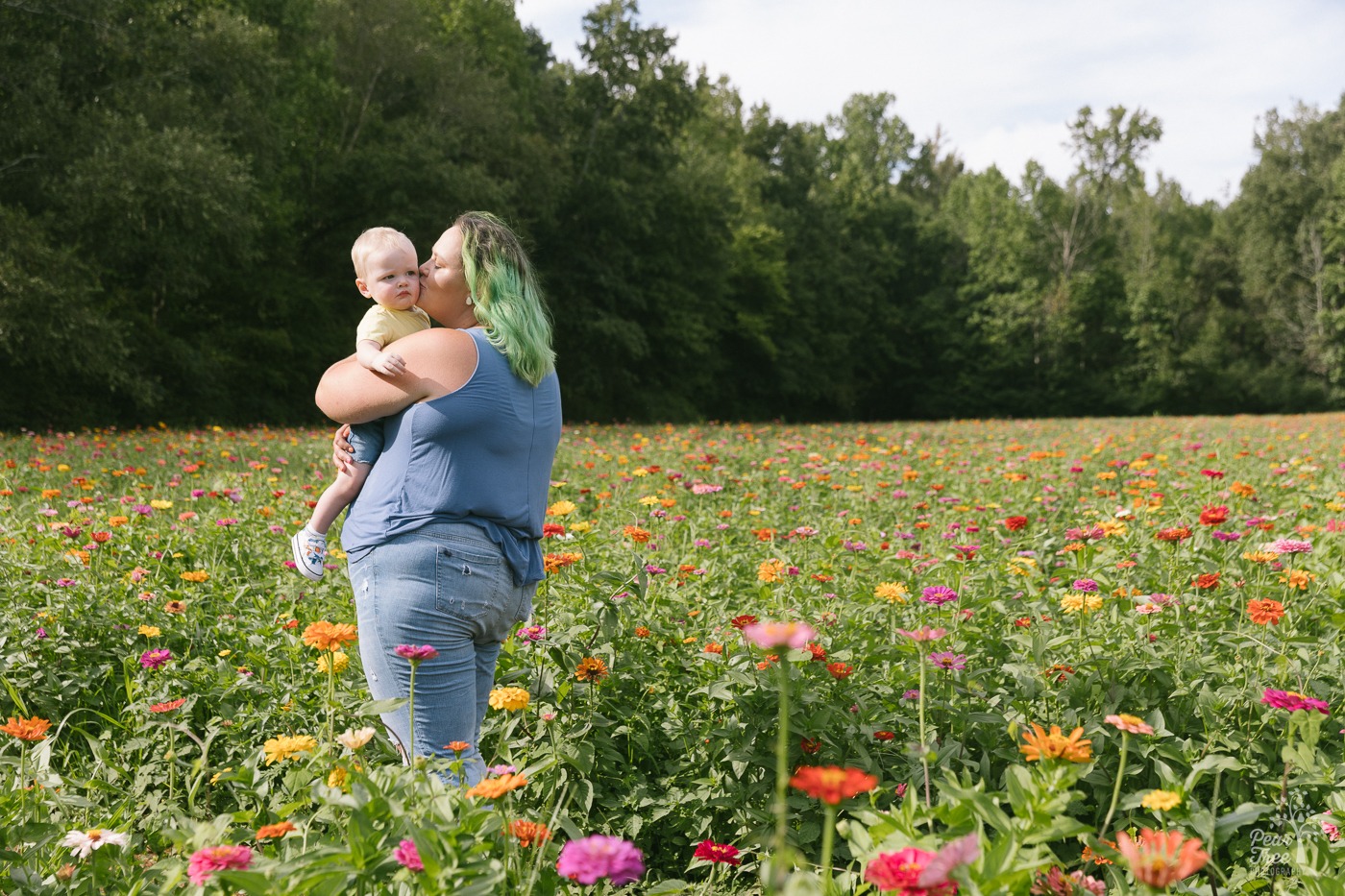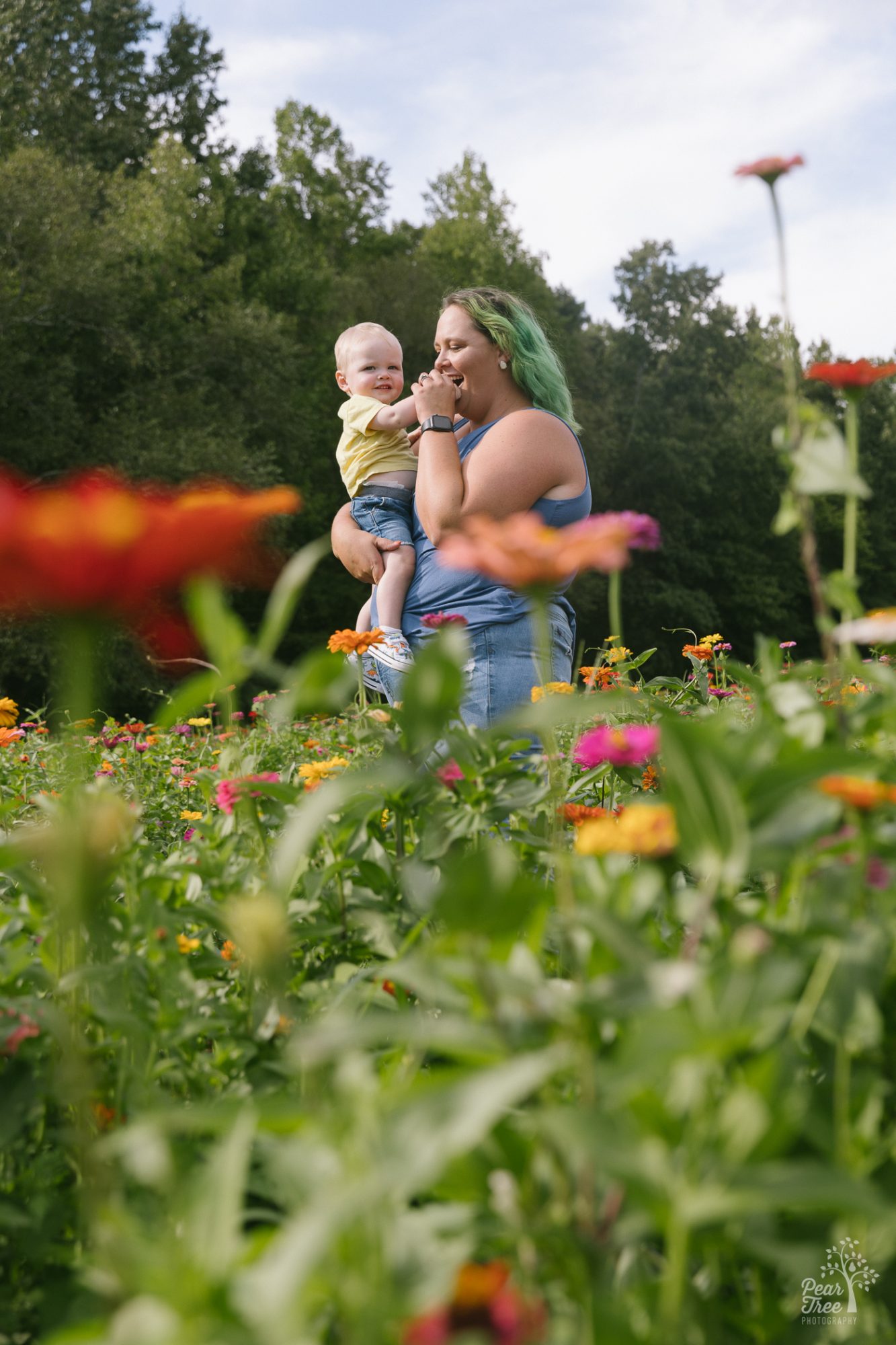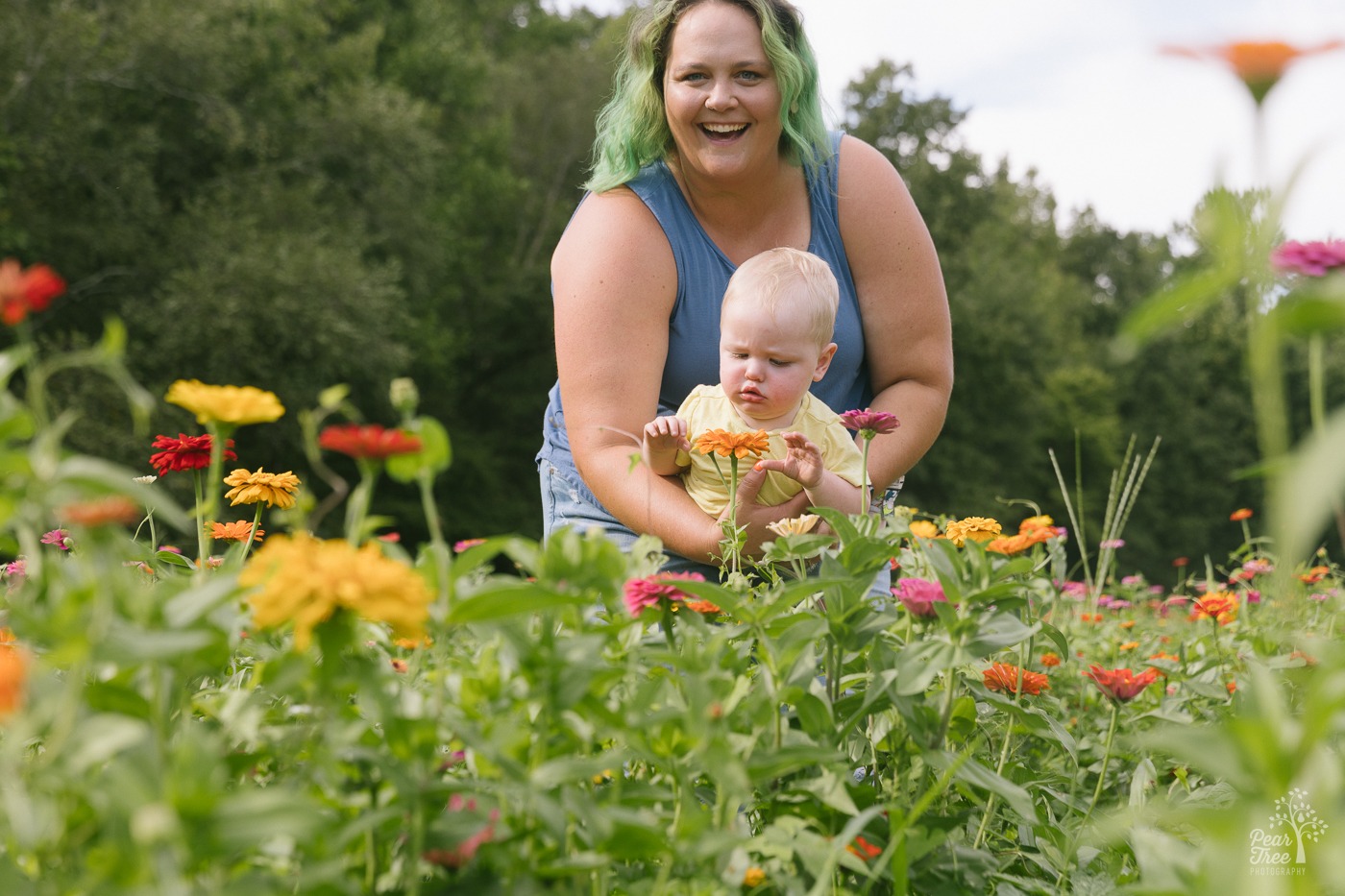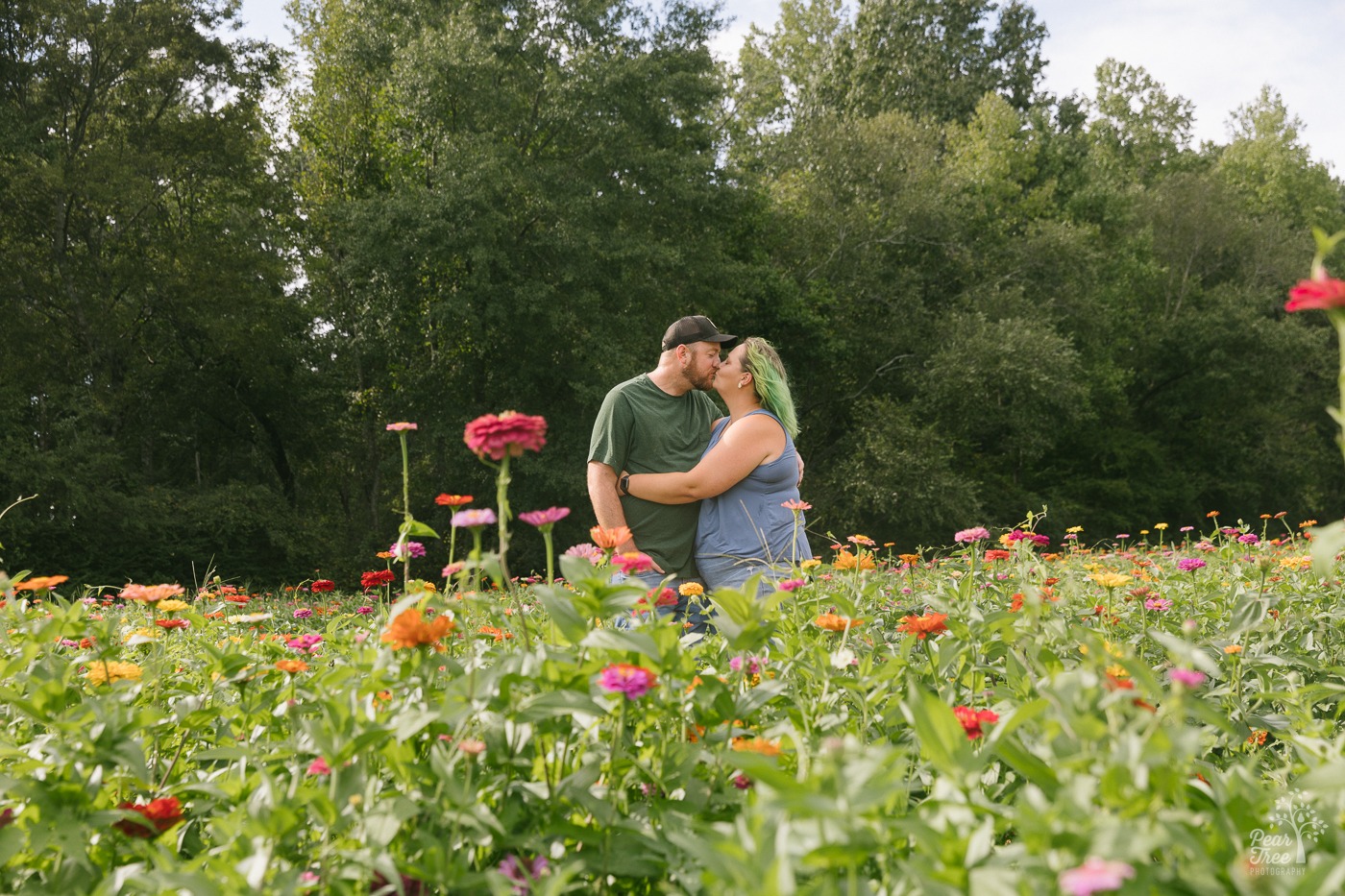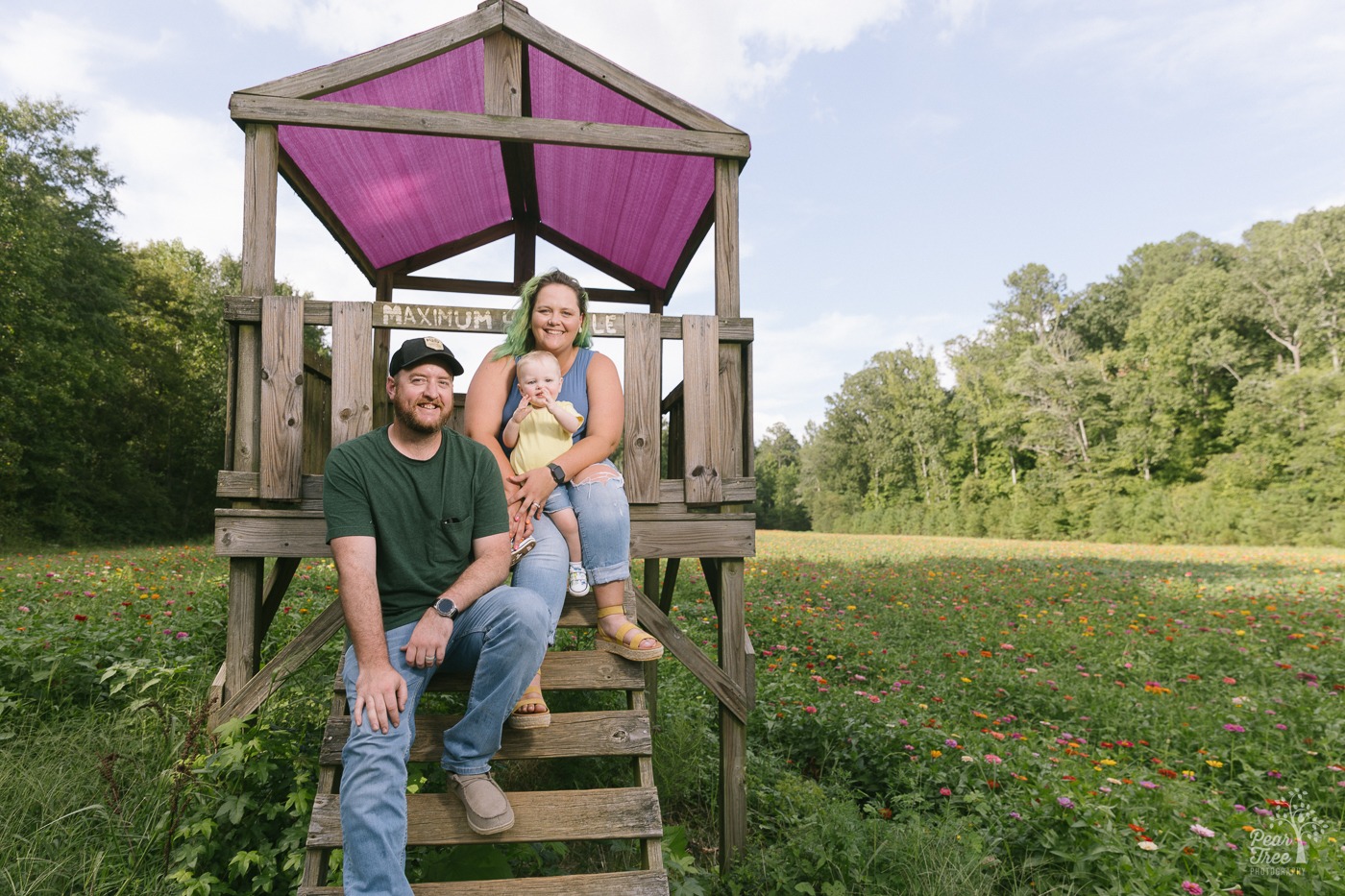 If you want family photographs in a wildflower field, or anywhere else, contact Kelley!