Paint Horse Photo Shoot in Woodstock, GA
Skylar's high school senior session might have morphed into a paint horse photo shoot. She had this horse name Rooster. Who was a bit of a jerk. Proclaimed by mom and sisters. He was most unhappy after his best horse friend transferred to a different stable. Rooster would chase the other horses around, trying to be friends. But he was so pushy, the other horses ran away.
The Girls Loved Their Horse Named Rooster
His human sisters were kind to him. They laughed and smiled. Rooster got a bath and was brushed good before this photo shoot. So he was extra handsome. And they fed him Red Hots candies during the shoot. Those were his favorite treat!
The Stables at Towne Lake had a great pasture for the girls to walk him around and pose with him for photographs. He behaved. And he didn't. Rooster was laughed at. And he was scolded. Poor horse. It was a summer night and he really just wanted more red hots and to see his horse bestie again.
Rooster Moved and Found Happiness!
After Skylar's ordering appointment when I was delivering her metal and other products, his people told me that they moved Rooster to another stable. They said he was much happier and had new horse friends. Which kinda made them wish they had done their photo shoot with this funny paint horse after he was moved. And maybe, he would have behaved and cooperated better. Maybe.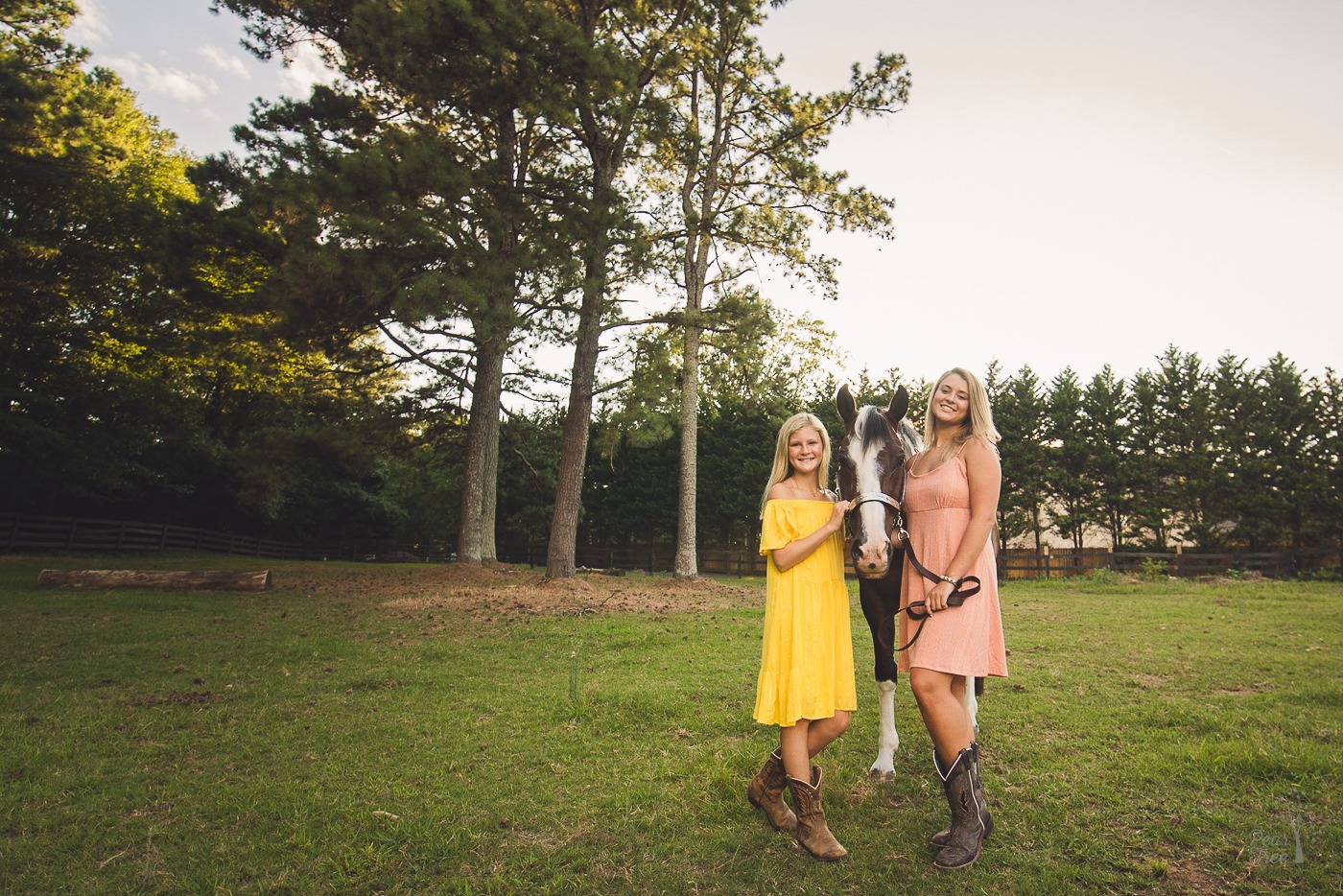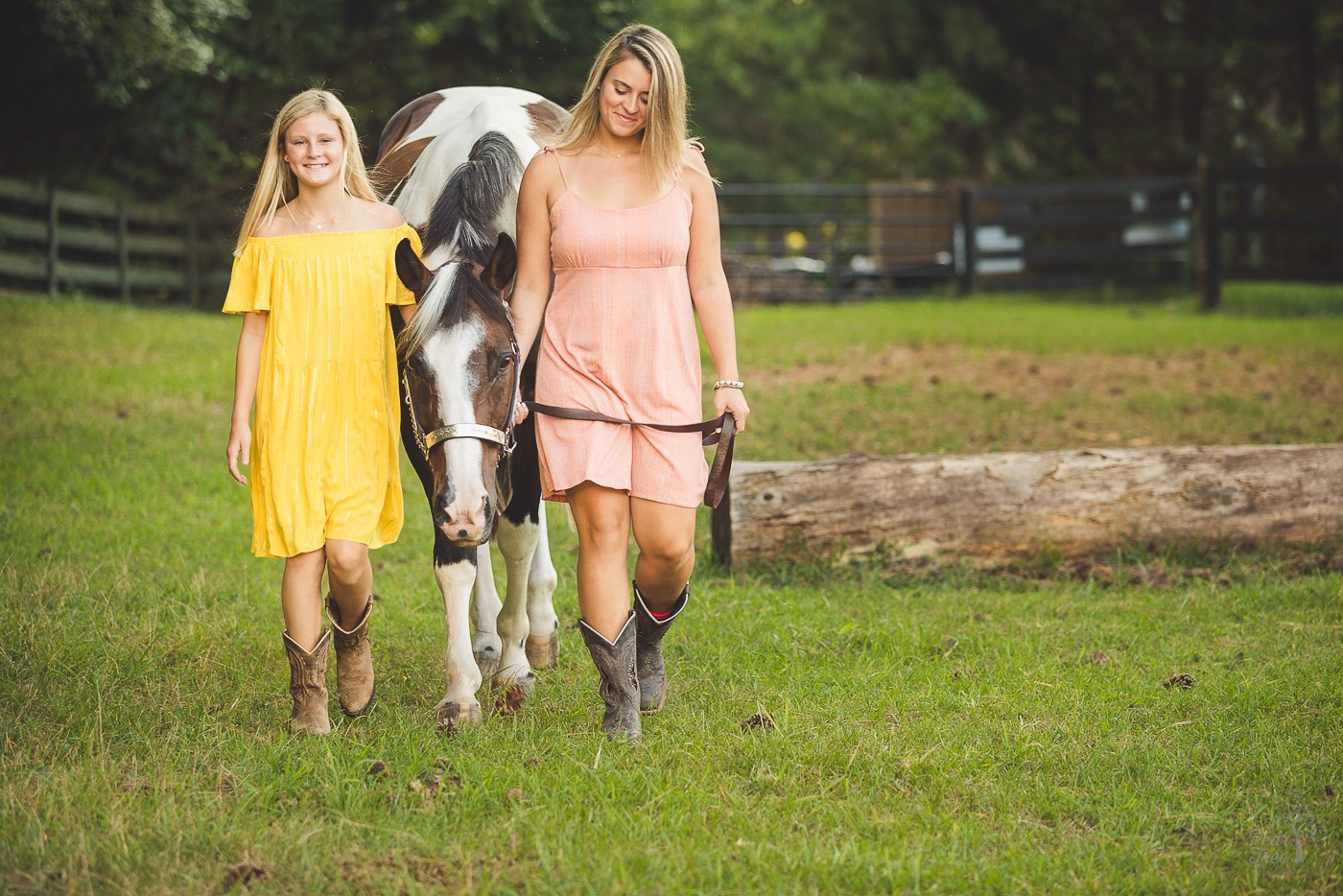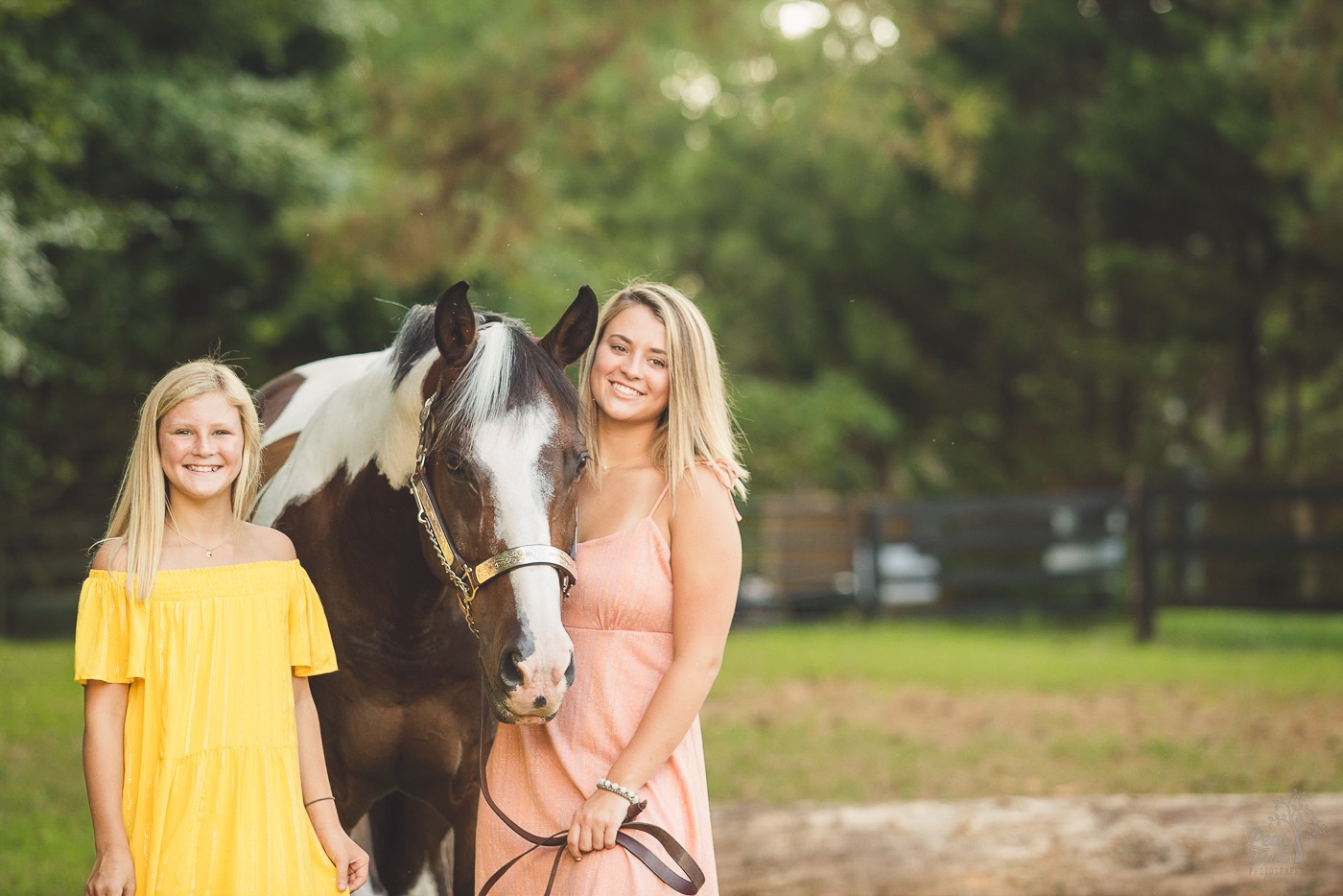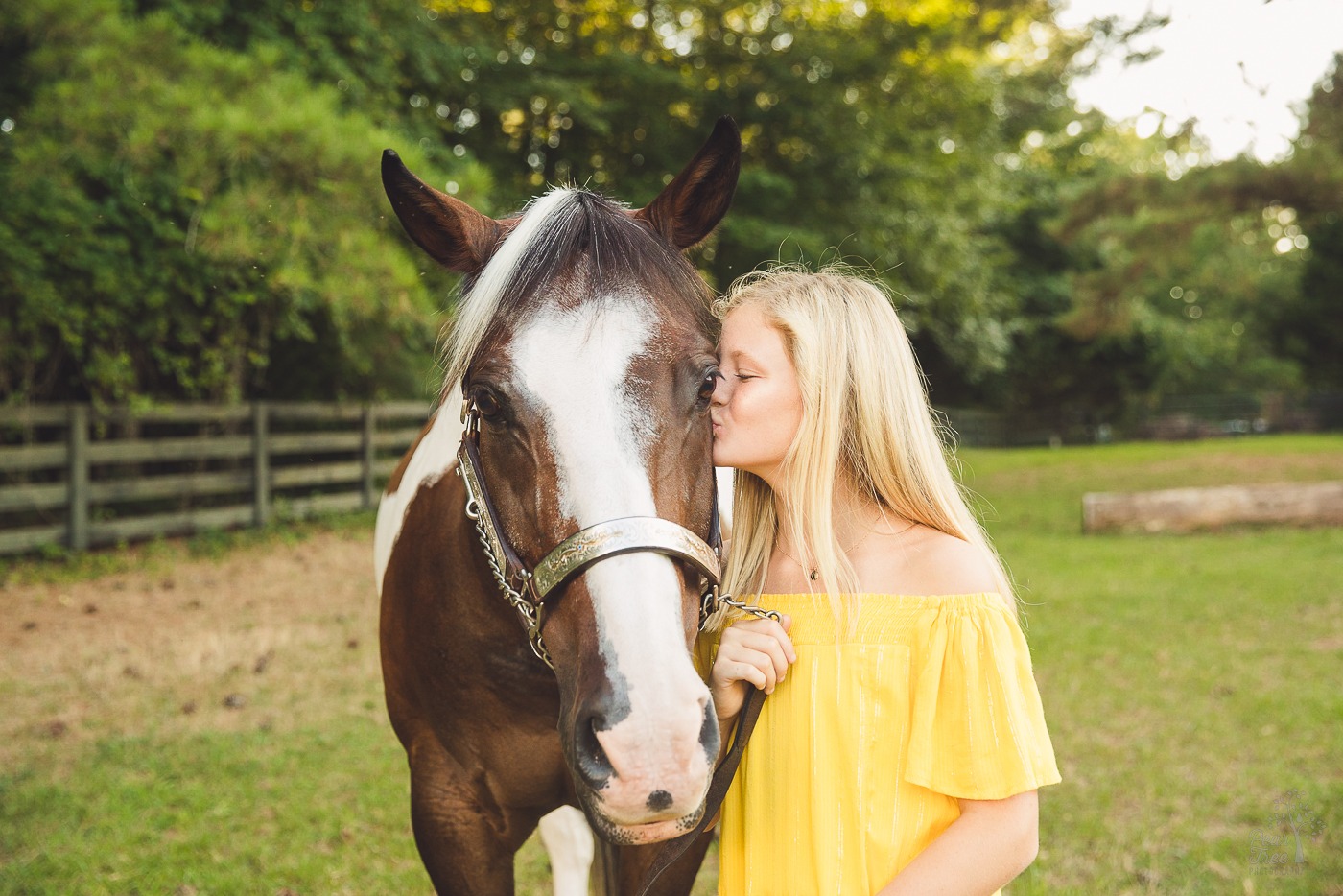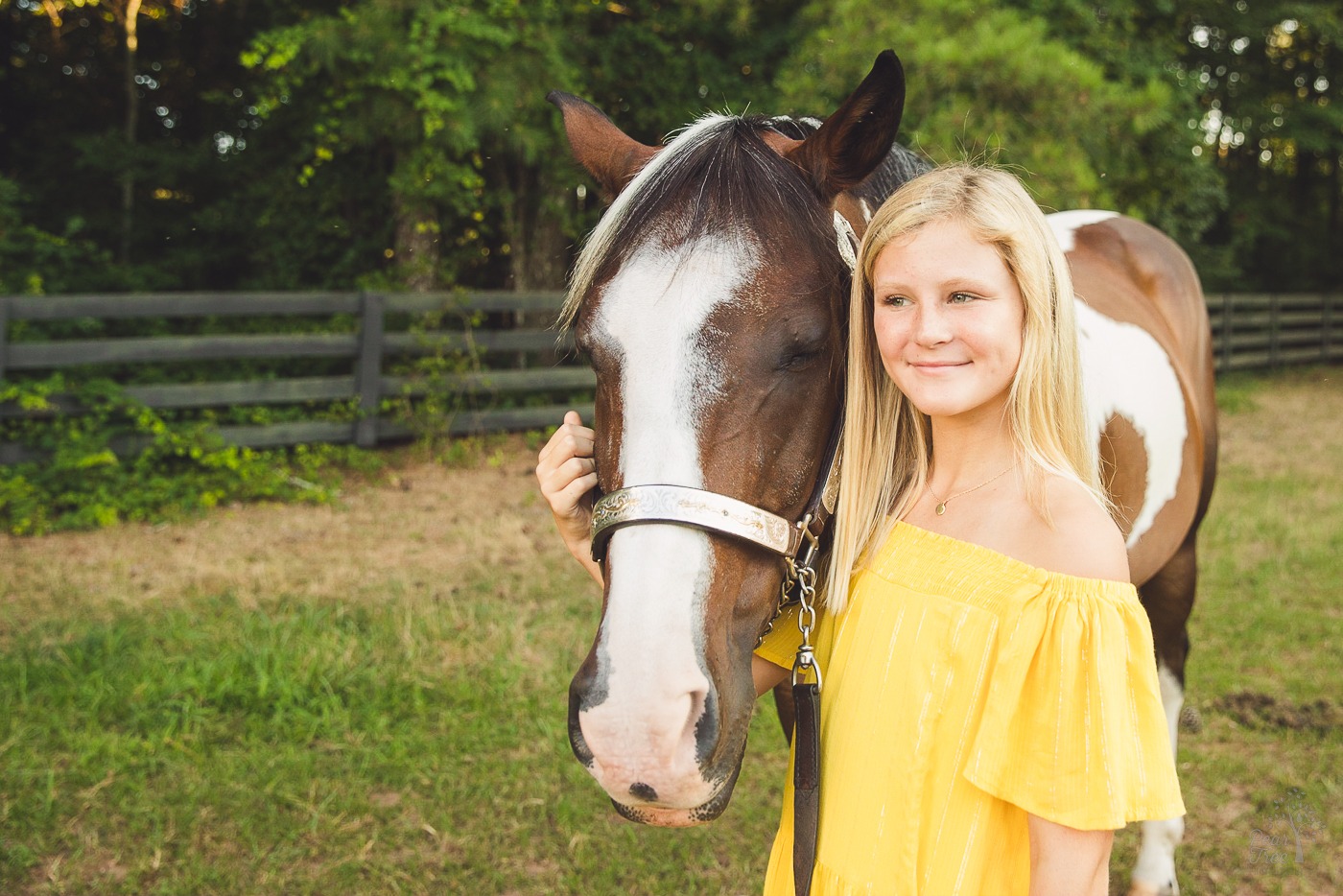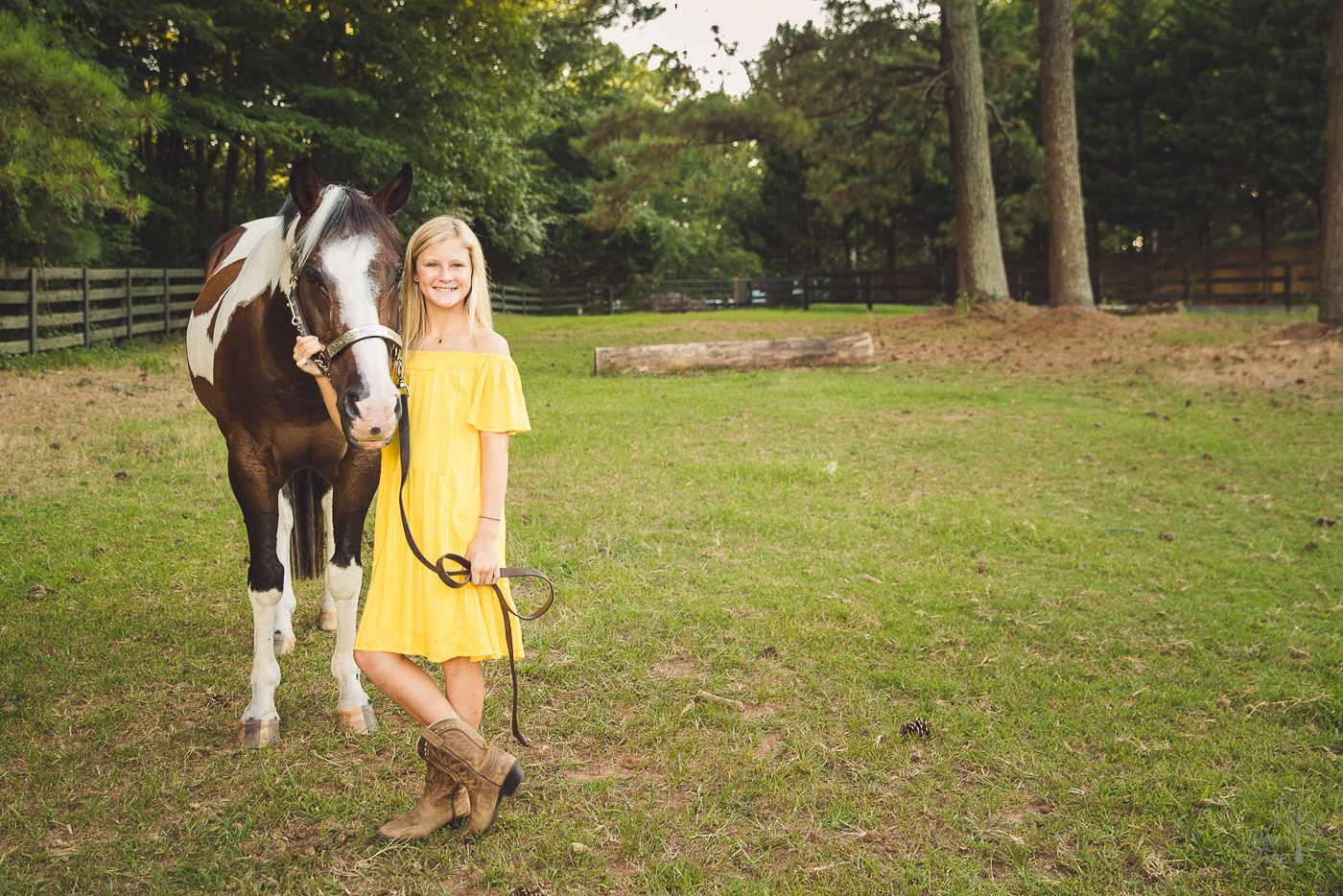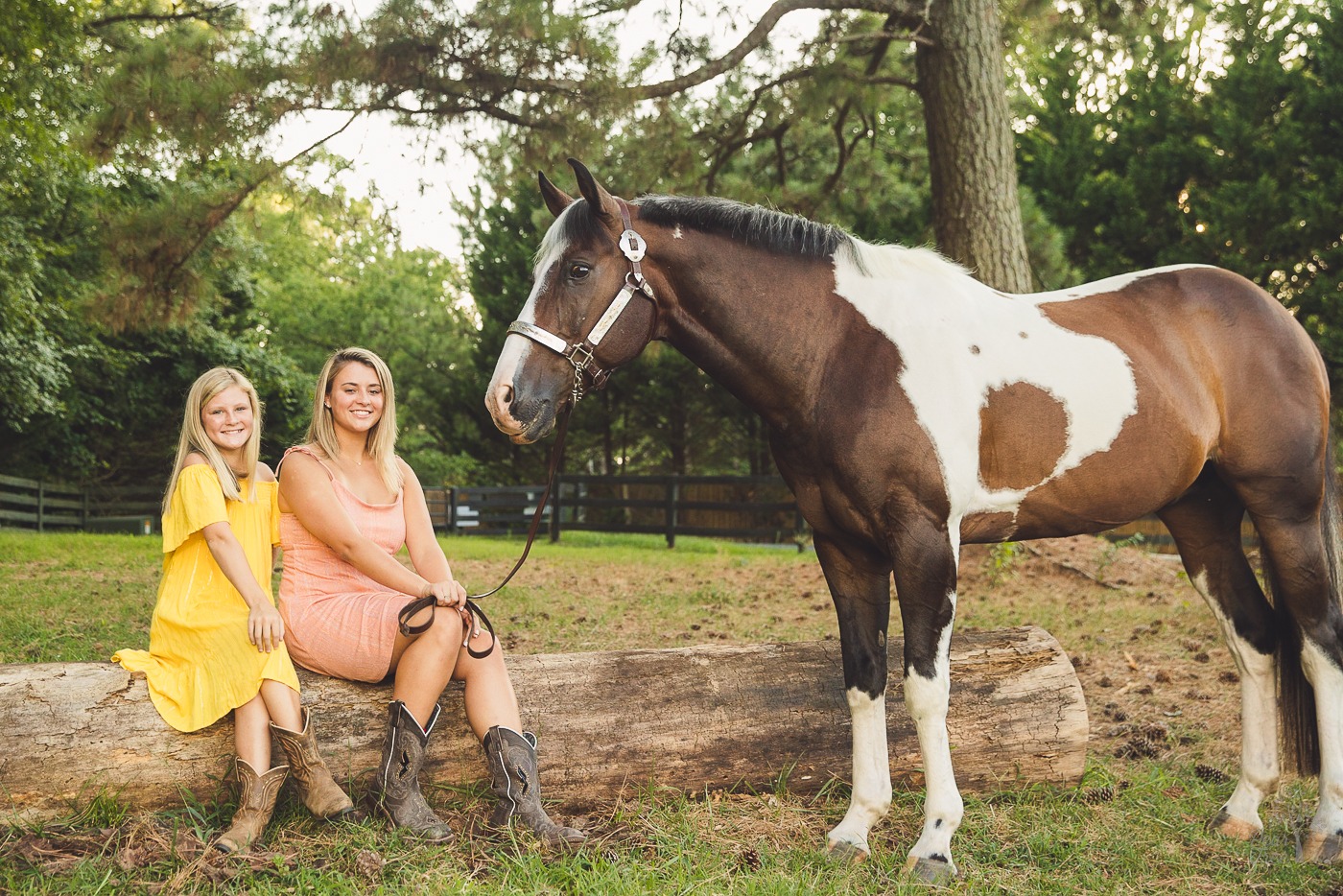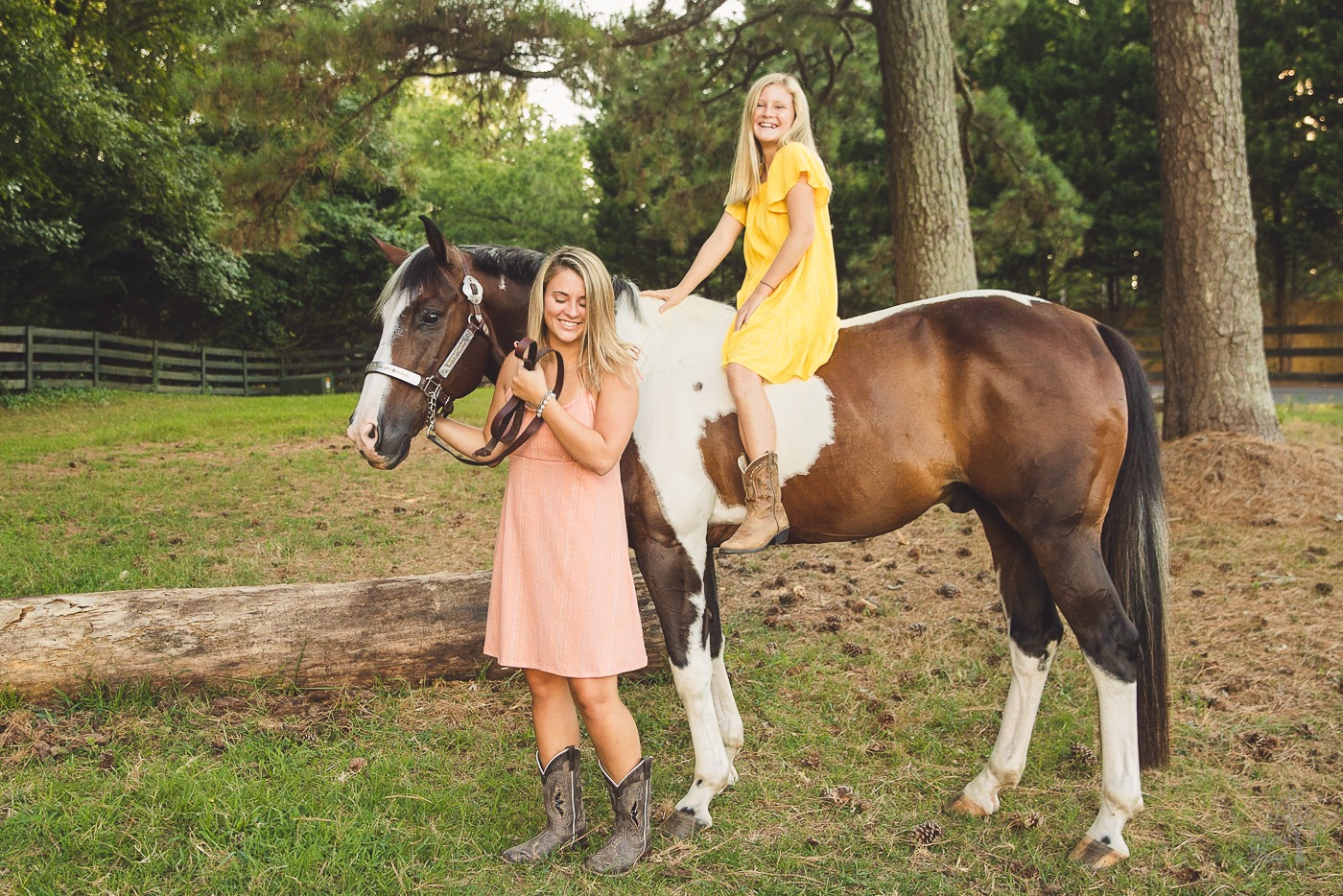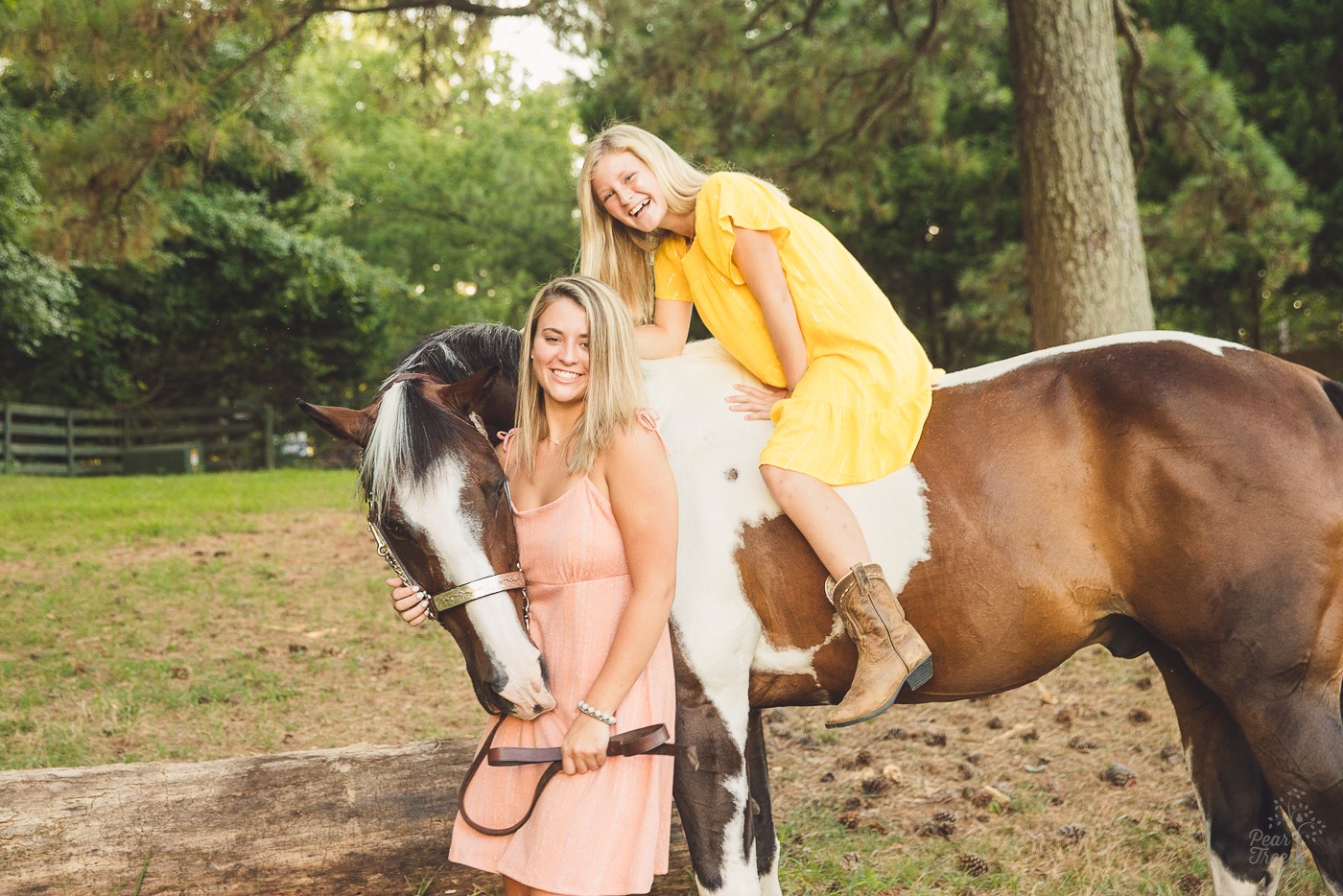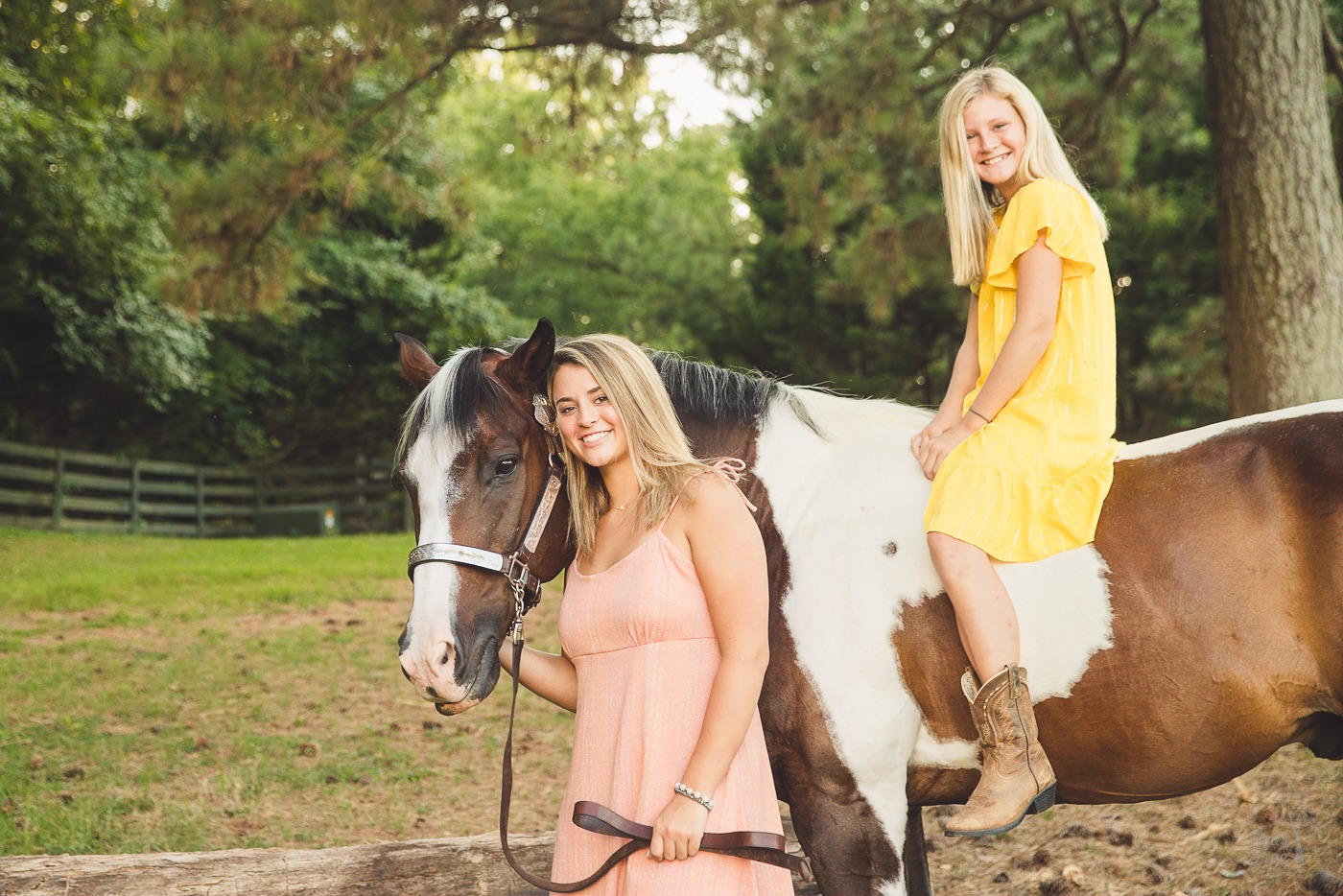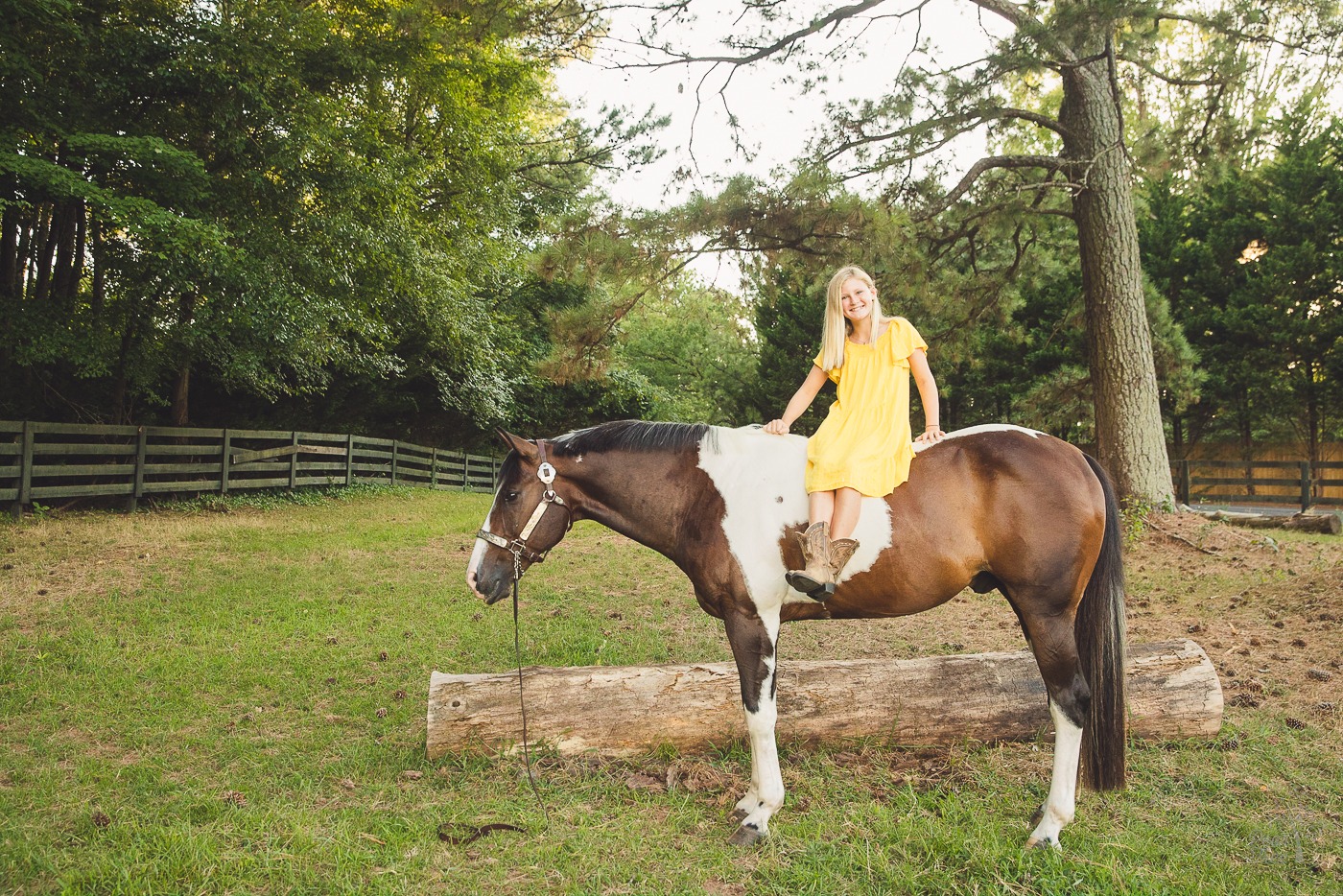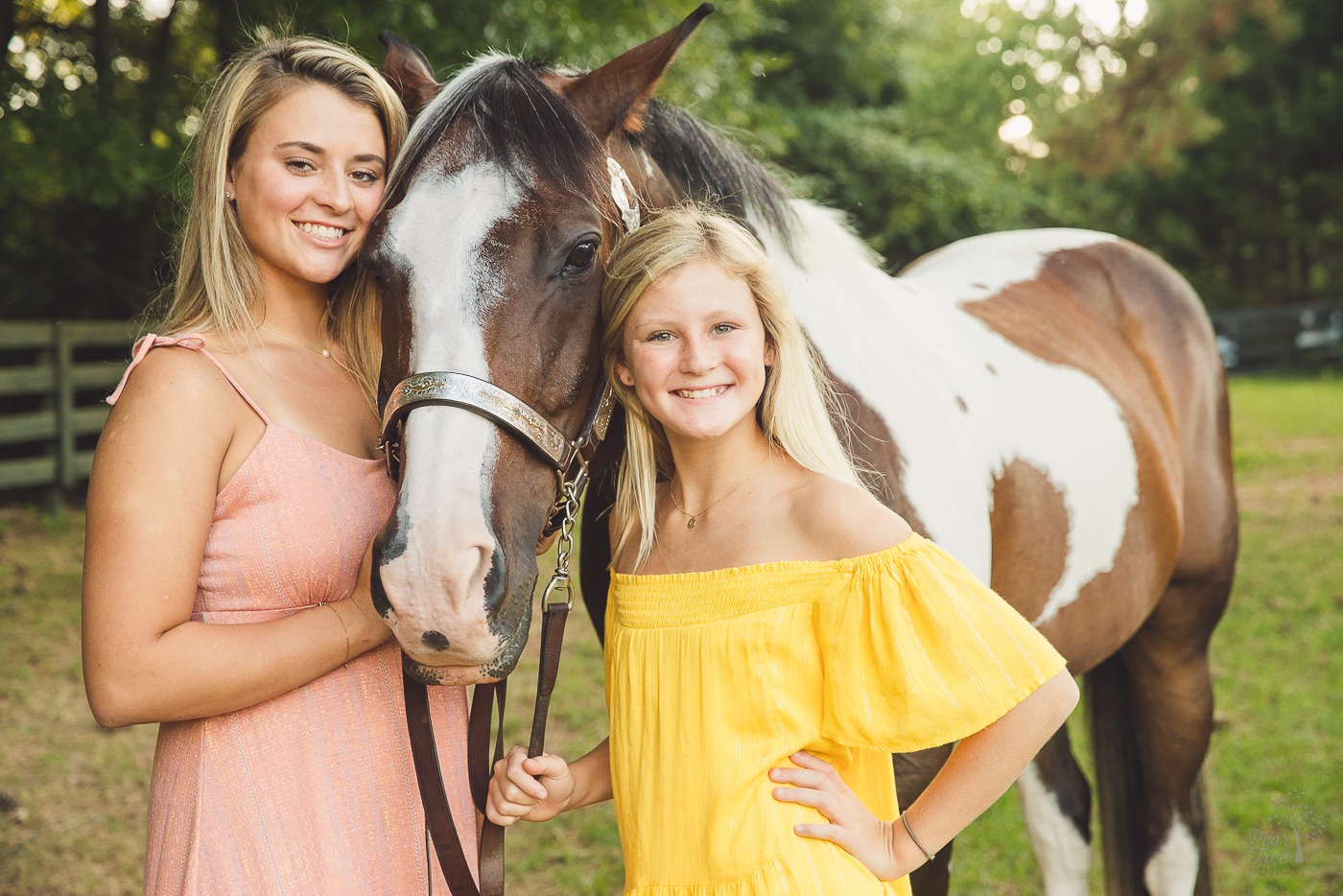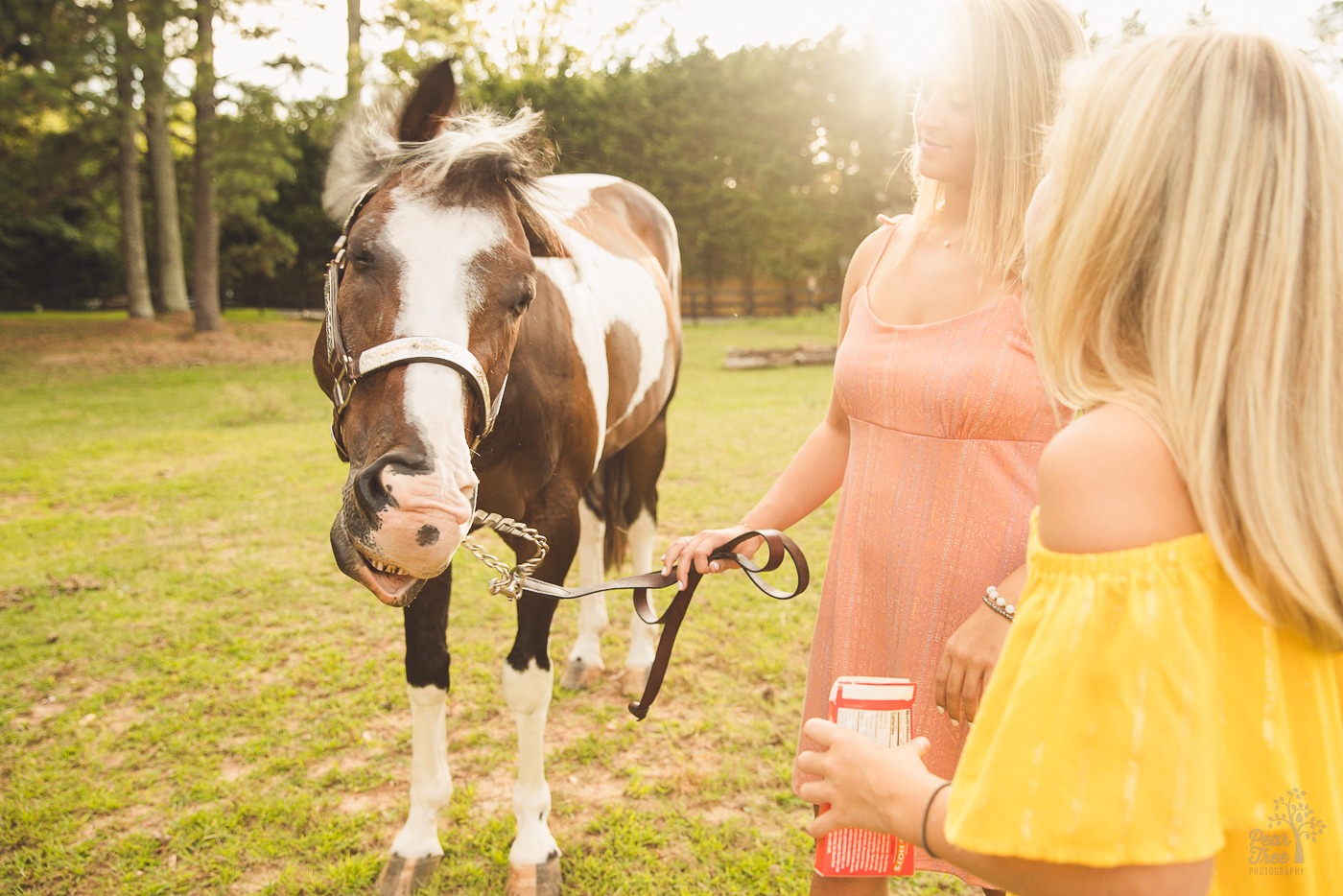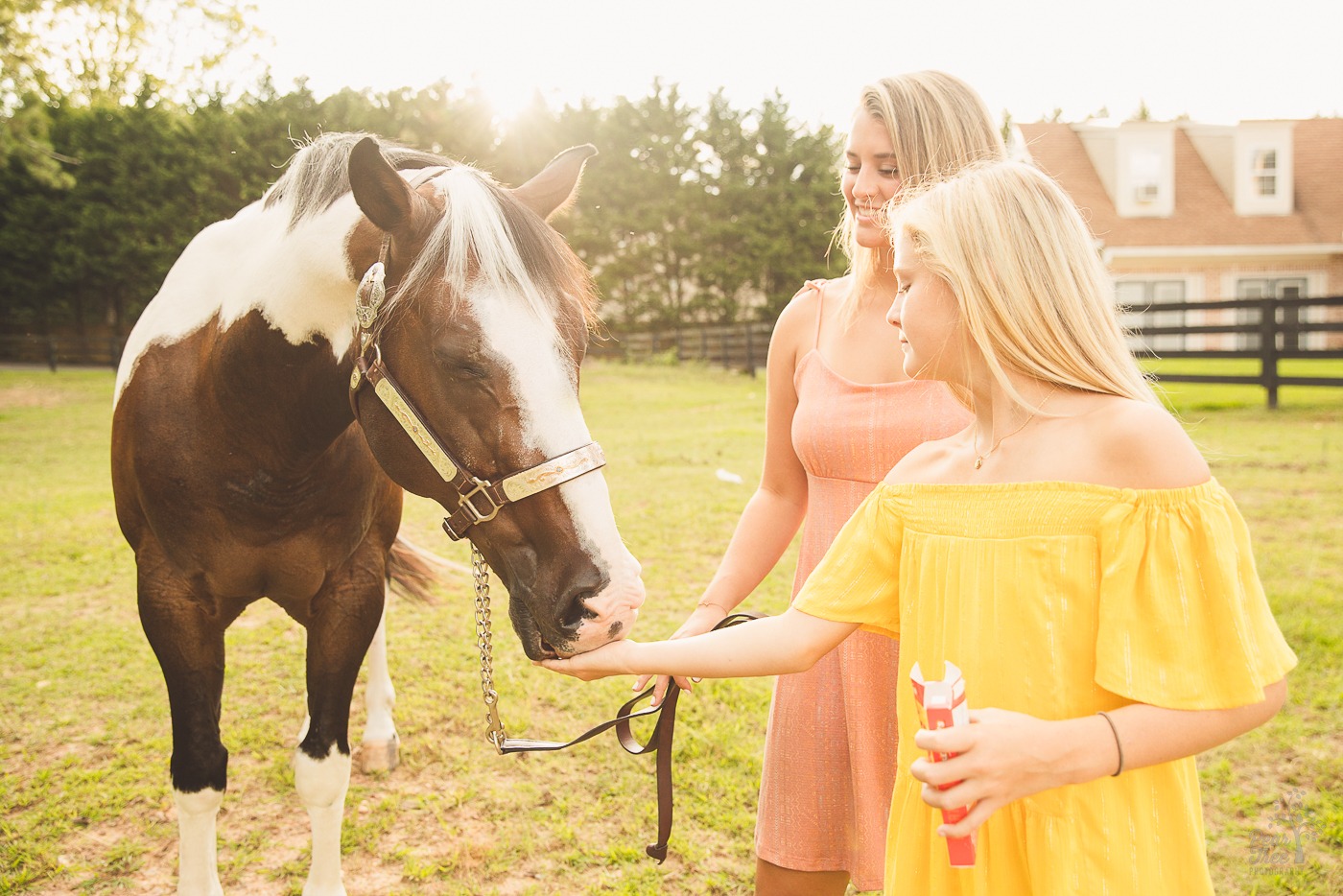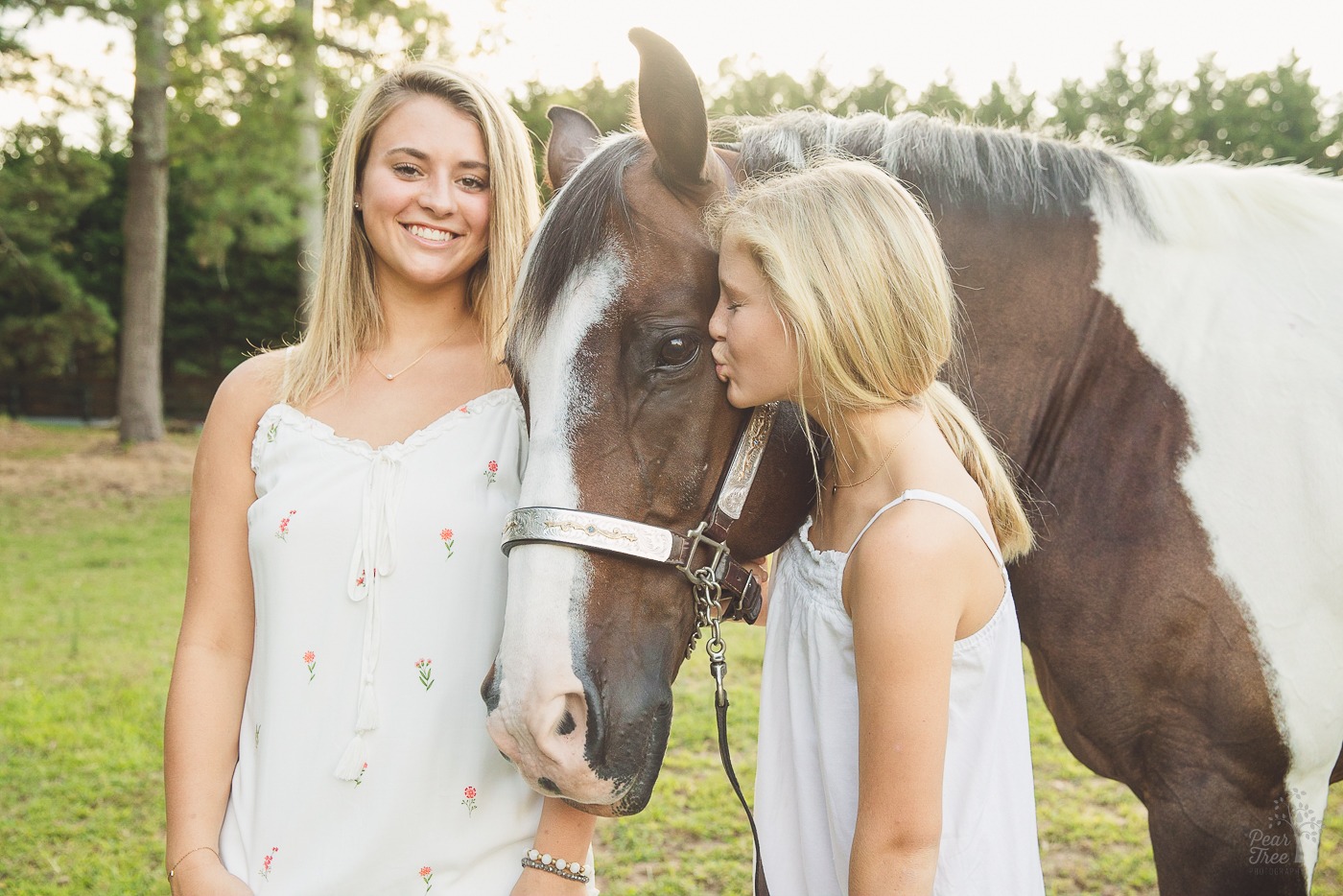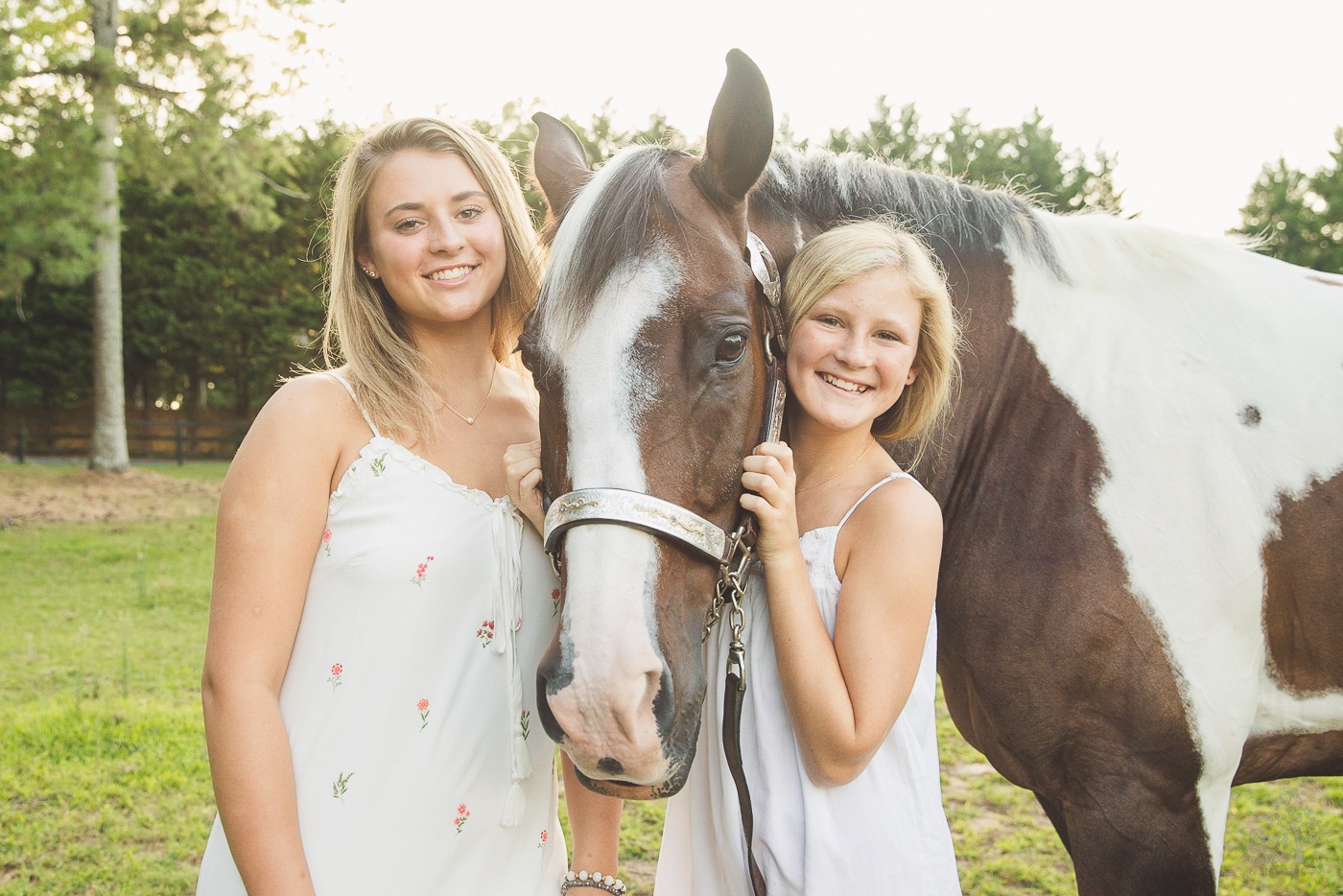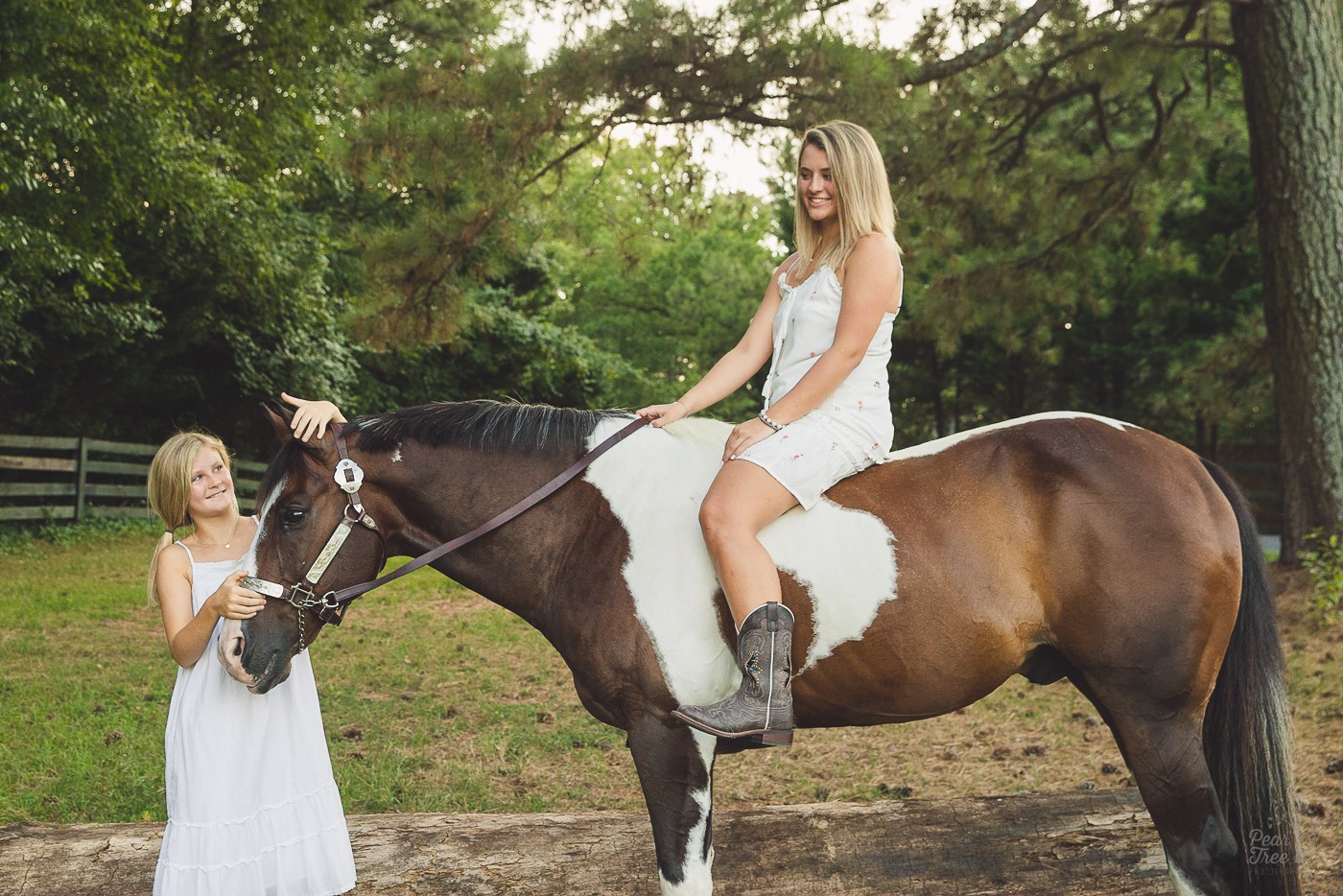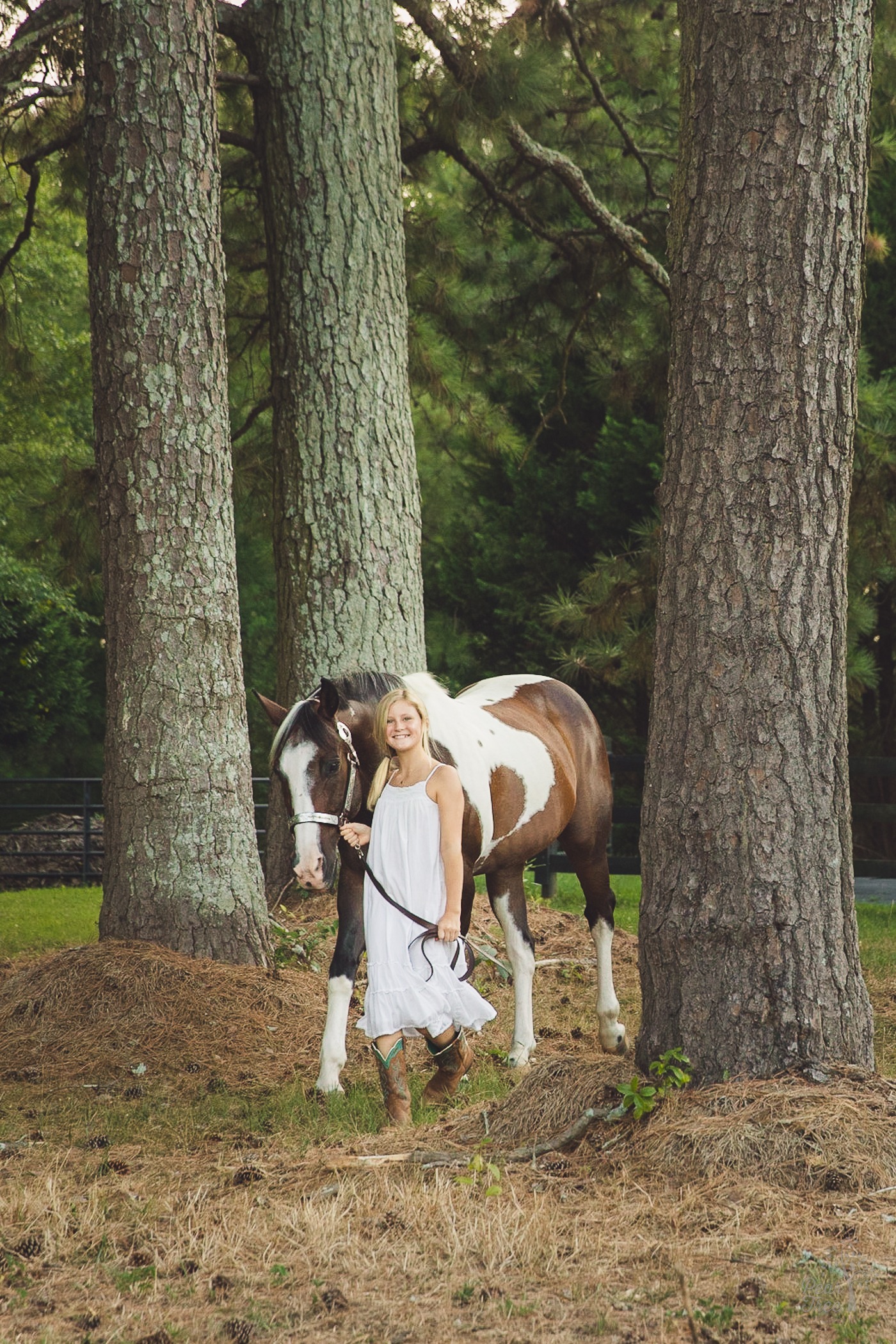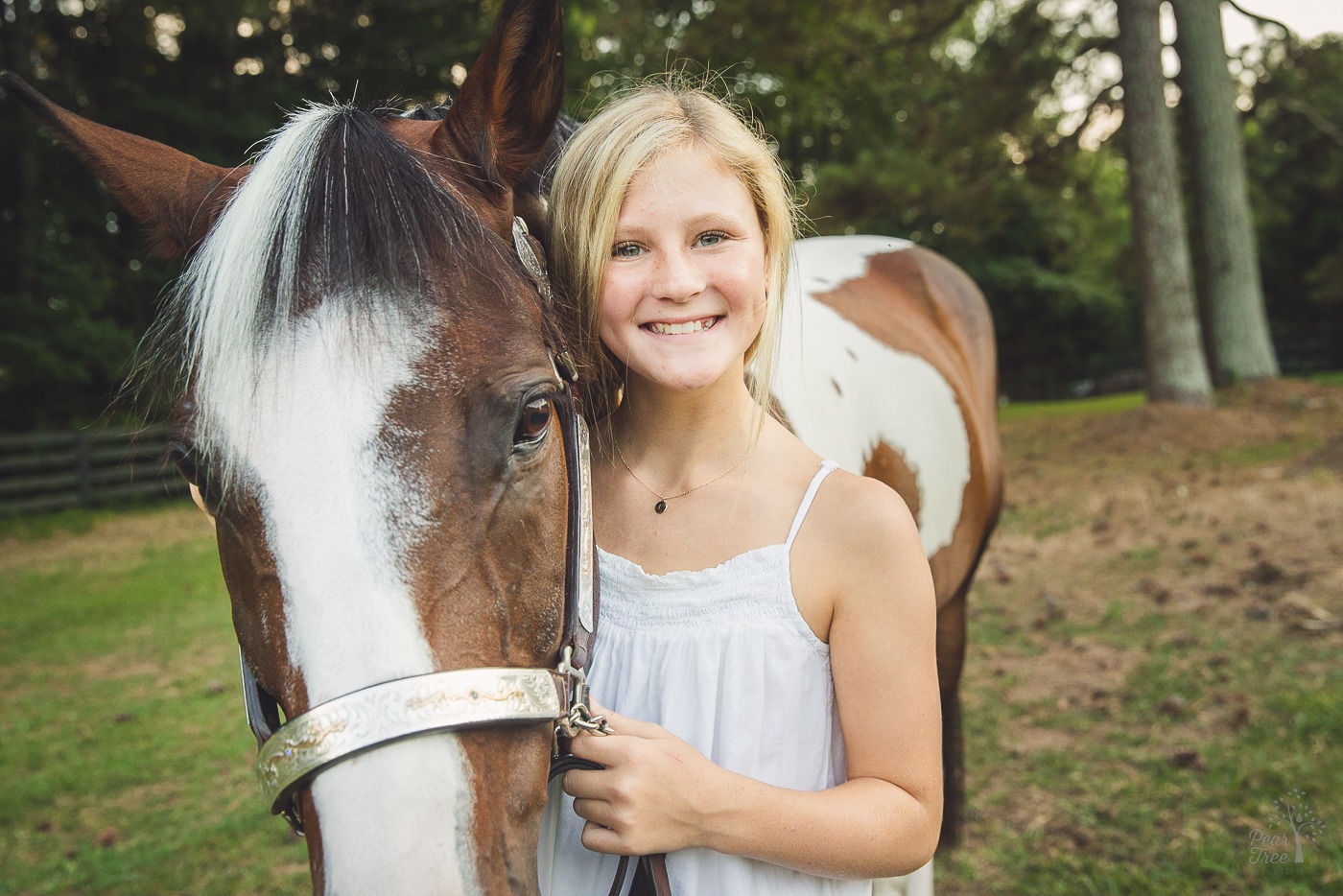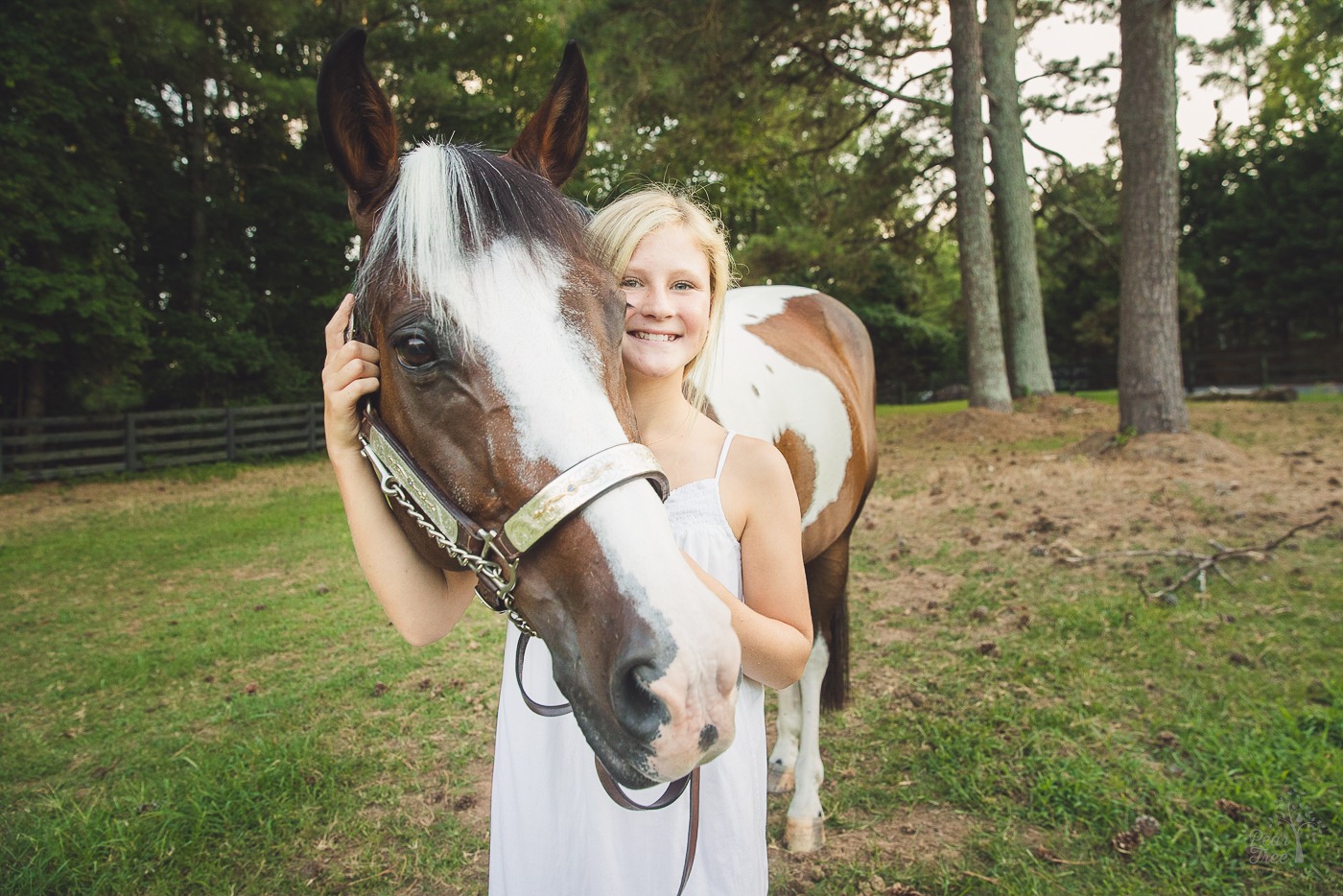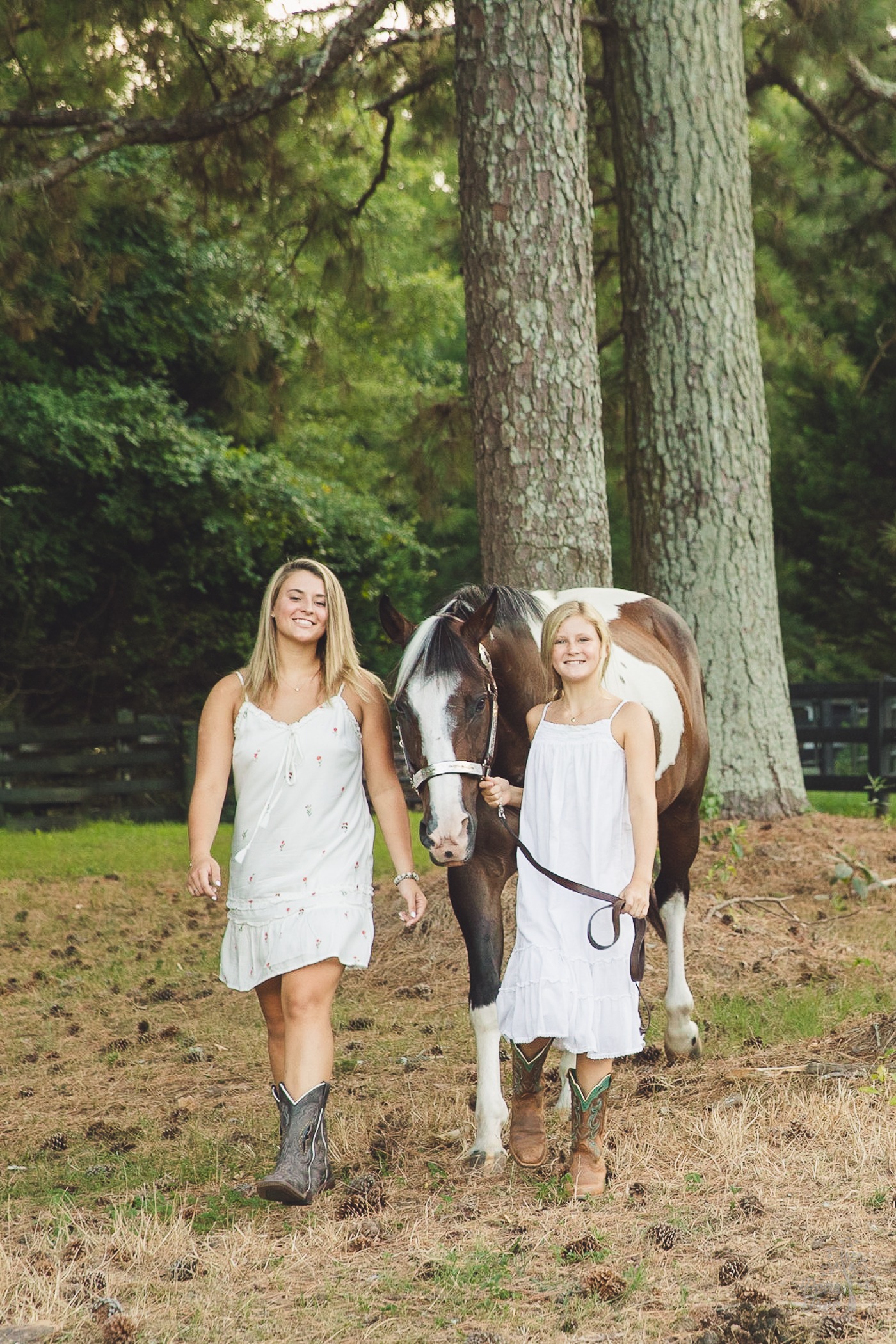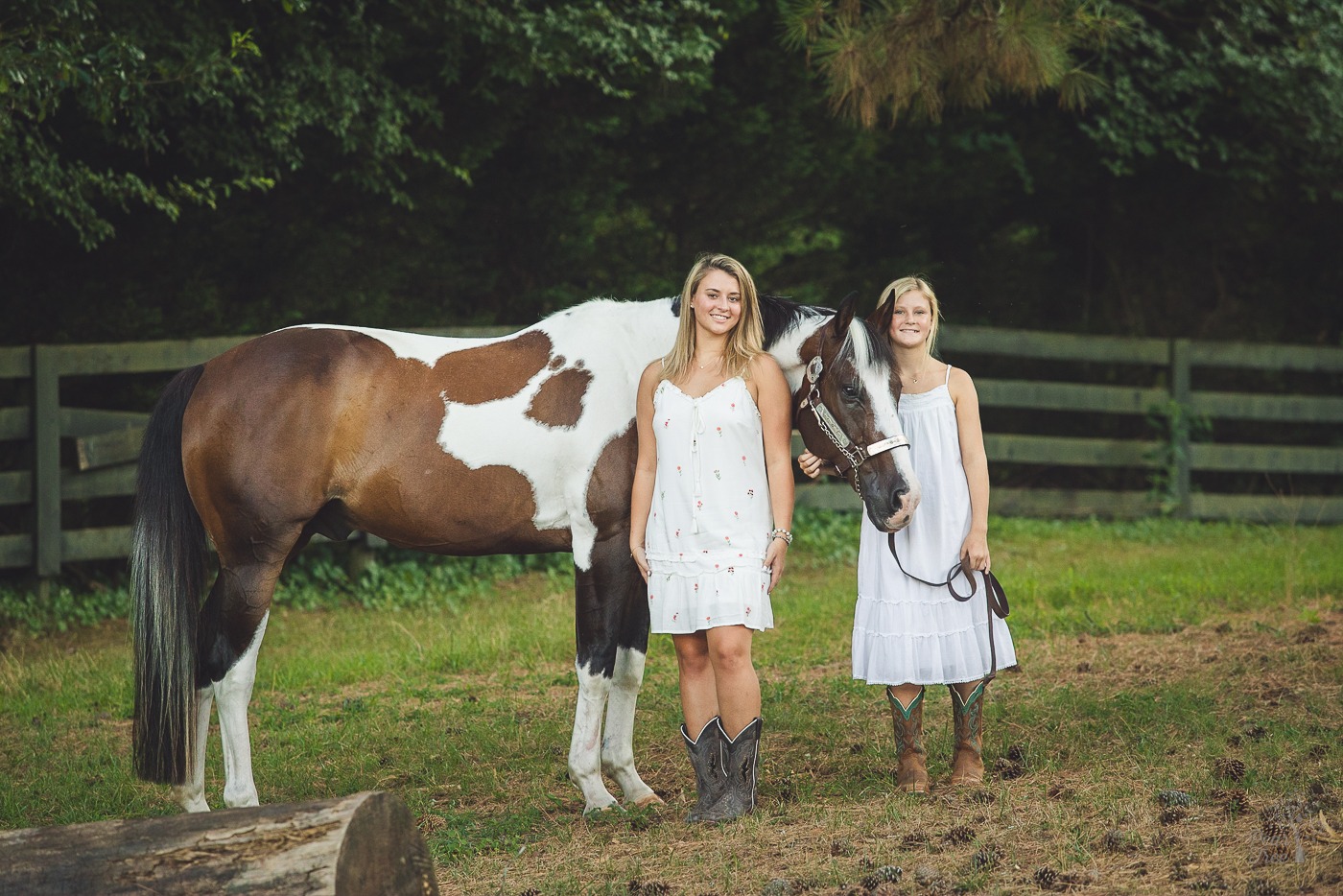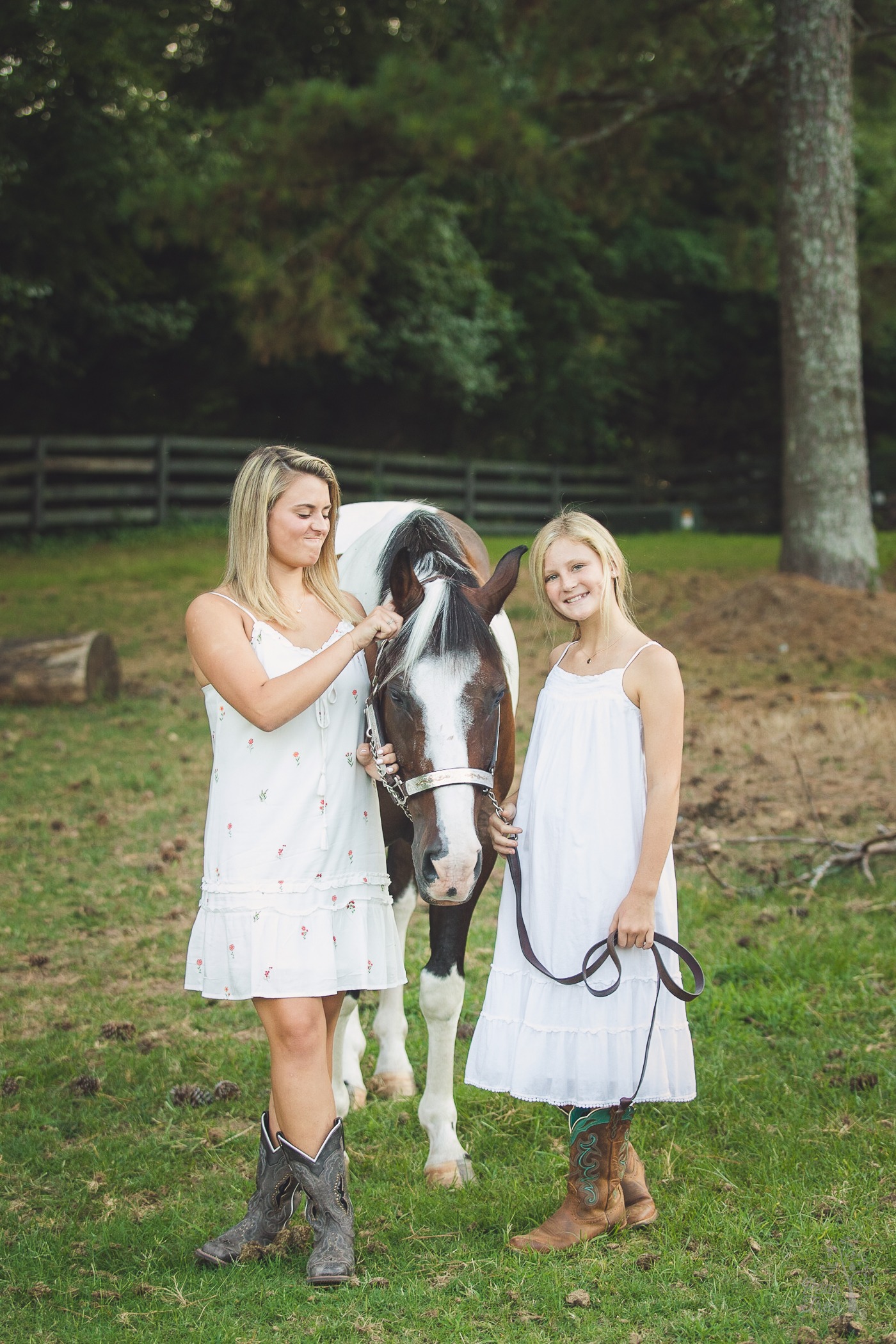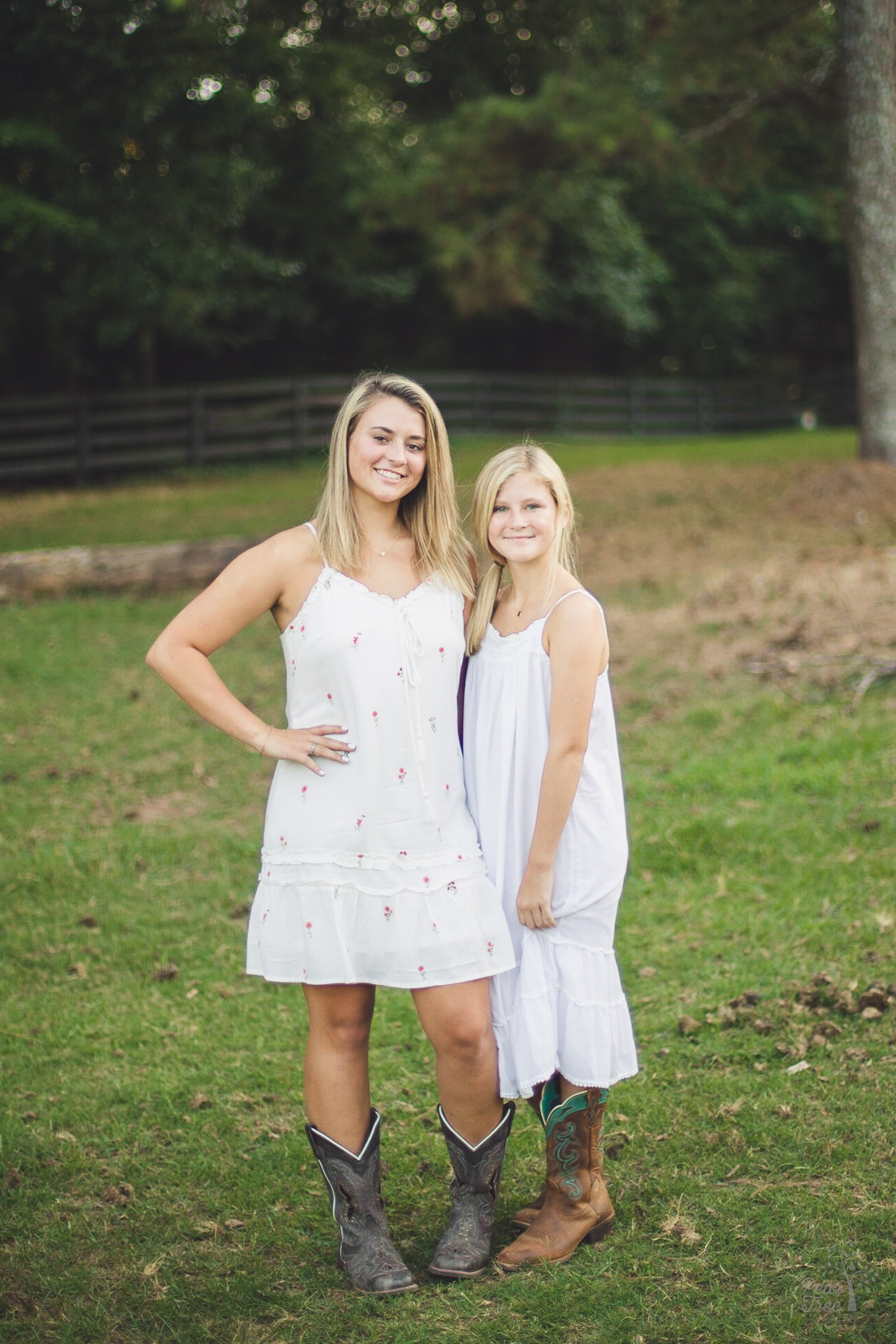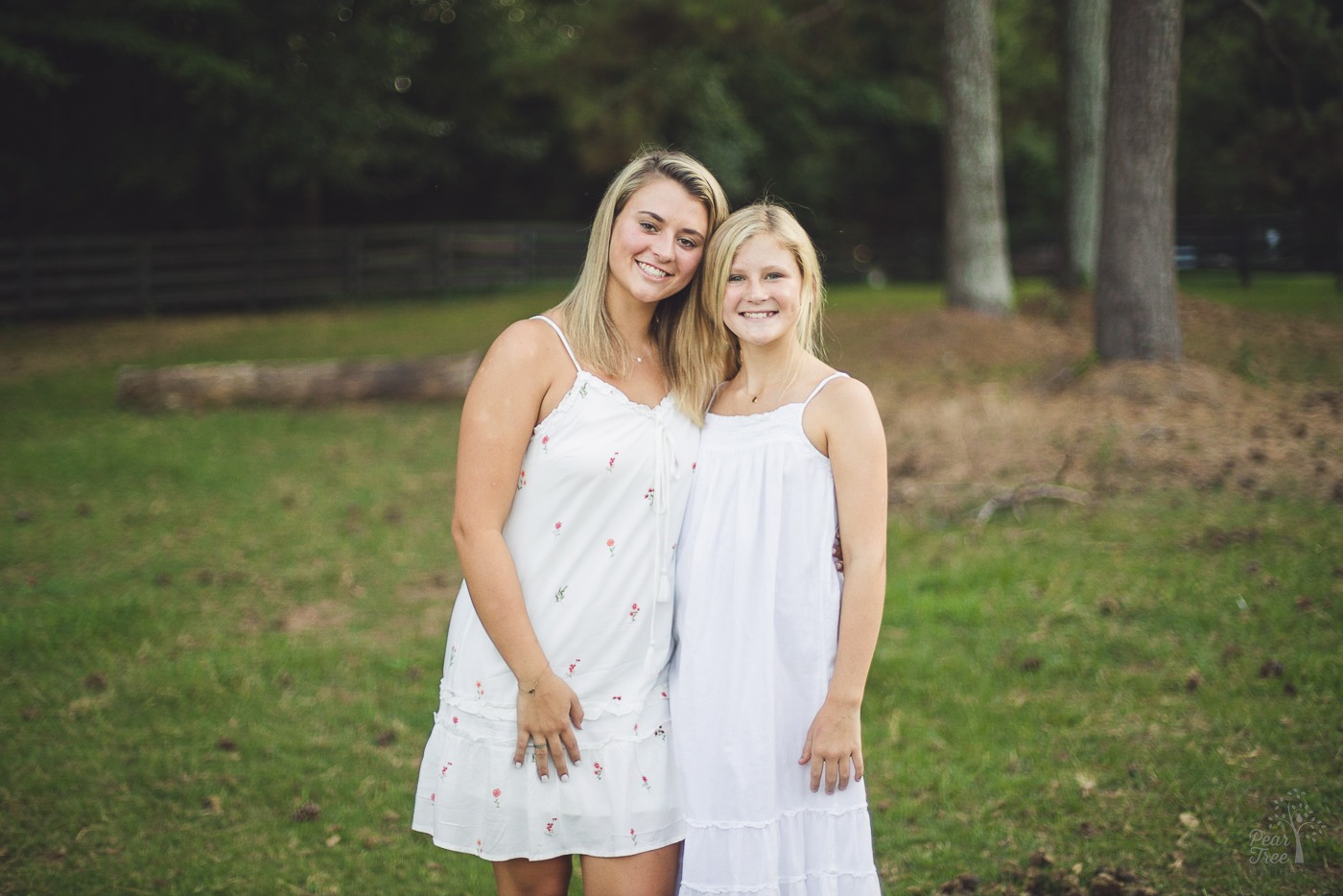 Want Your To Schedule Your Own Horse Photo Shoot?
If you have daughters, sons, or a jerk horse and want your own photo shoot, please reach out and start a conversation. I'd love to talk with you about making the photographs you want. Even if your horse isn't a jerk. I won't judge and I won't try to push you all into a perfect mold. I'd much rather capture you all just as you are. Because in a few years, or twenty, you'll look back and remember these days quite fondly. And you'll be glad you have the images to remind you