The Hu Family Session at Roswell Mill and Vickery Creek
When Dongjie asked if I would do a family session at Roswell Mill her with her parents. They were visiting her this summer, so of course I said, "YES!" Once a year, or every other, they visit and stay for close to three months. For Dongjie, it is three months of heaven in eating her Mom's cooking. Because it suddenly became THE best Chinese food in the state. And even better when prepared with such love.
I wasn't sure what to expect during our session as I knew her parents speak very little English and I don't speak any Mandarin. I know Chinese customs/interactions are more formal than ours and hoped I didn't mis-step. So I relied on Dongjie to translate my questions to her parents. She translated some of their responses back, which was great. Although, I didn't need to know the answers. The questions and answers were all for them. I just wanted to photograph the reactions.
I could see how much they loved and valued each other. Which was reconfirmed when I returned at their ordering appointment to show them the best images from our time together.
Some things don't need translation. The sound of laughter. The look of pride. The tenderness of a simple touch. Even between parents and their adult daughter.
Love is love.
And that fuels my soul.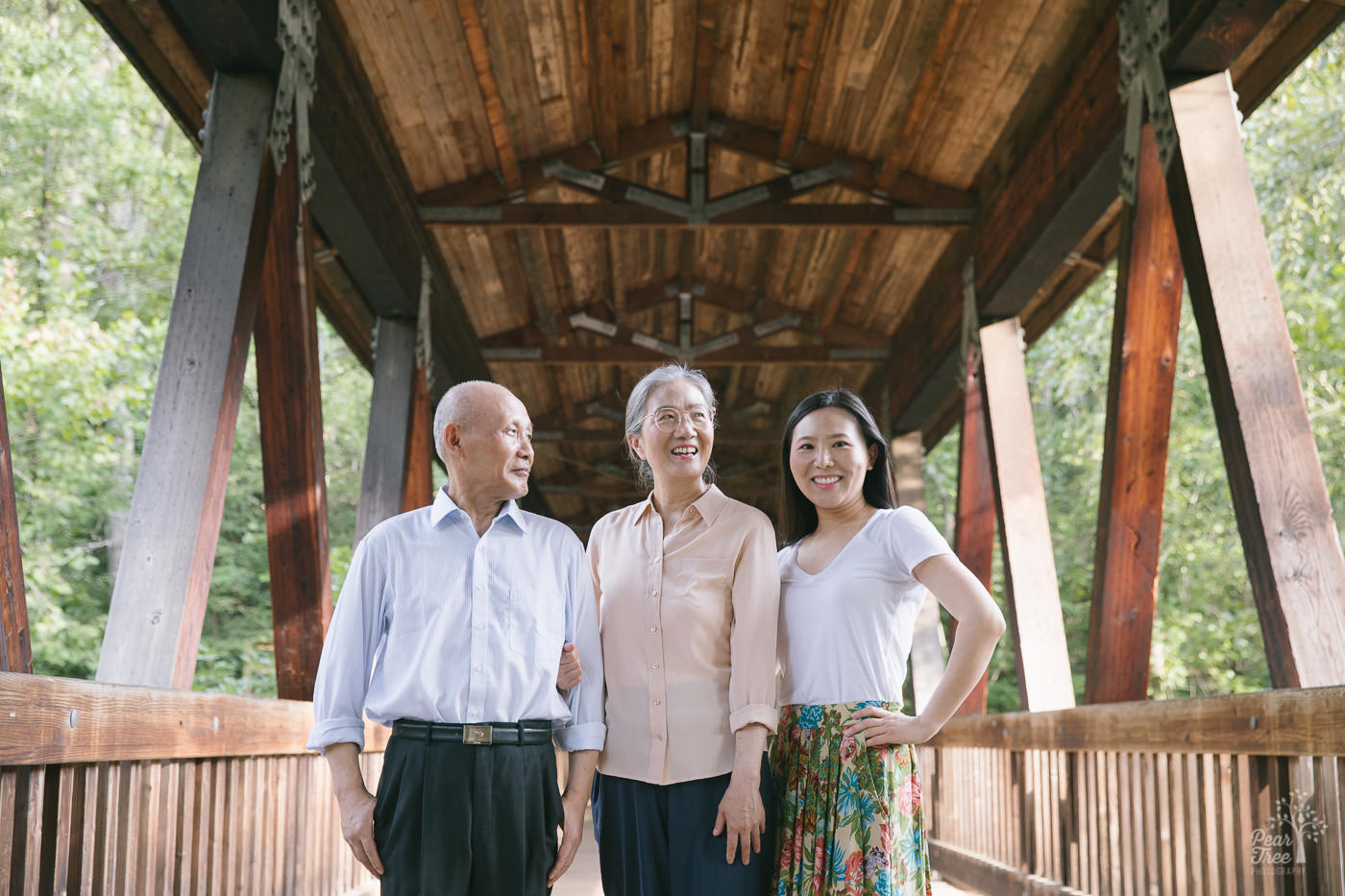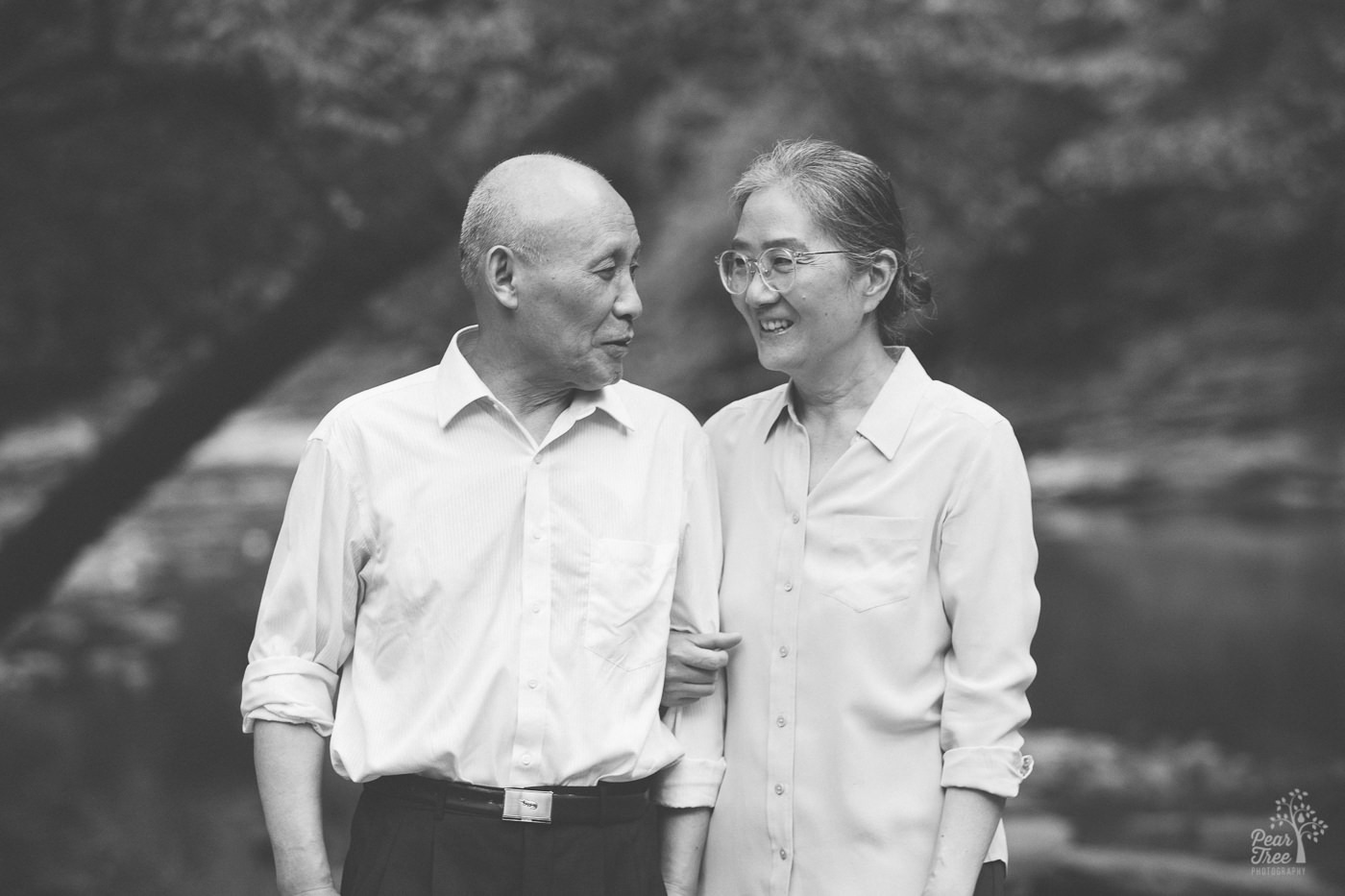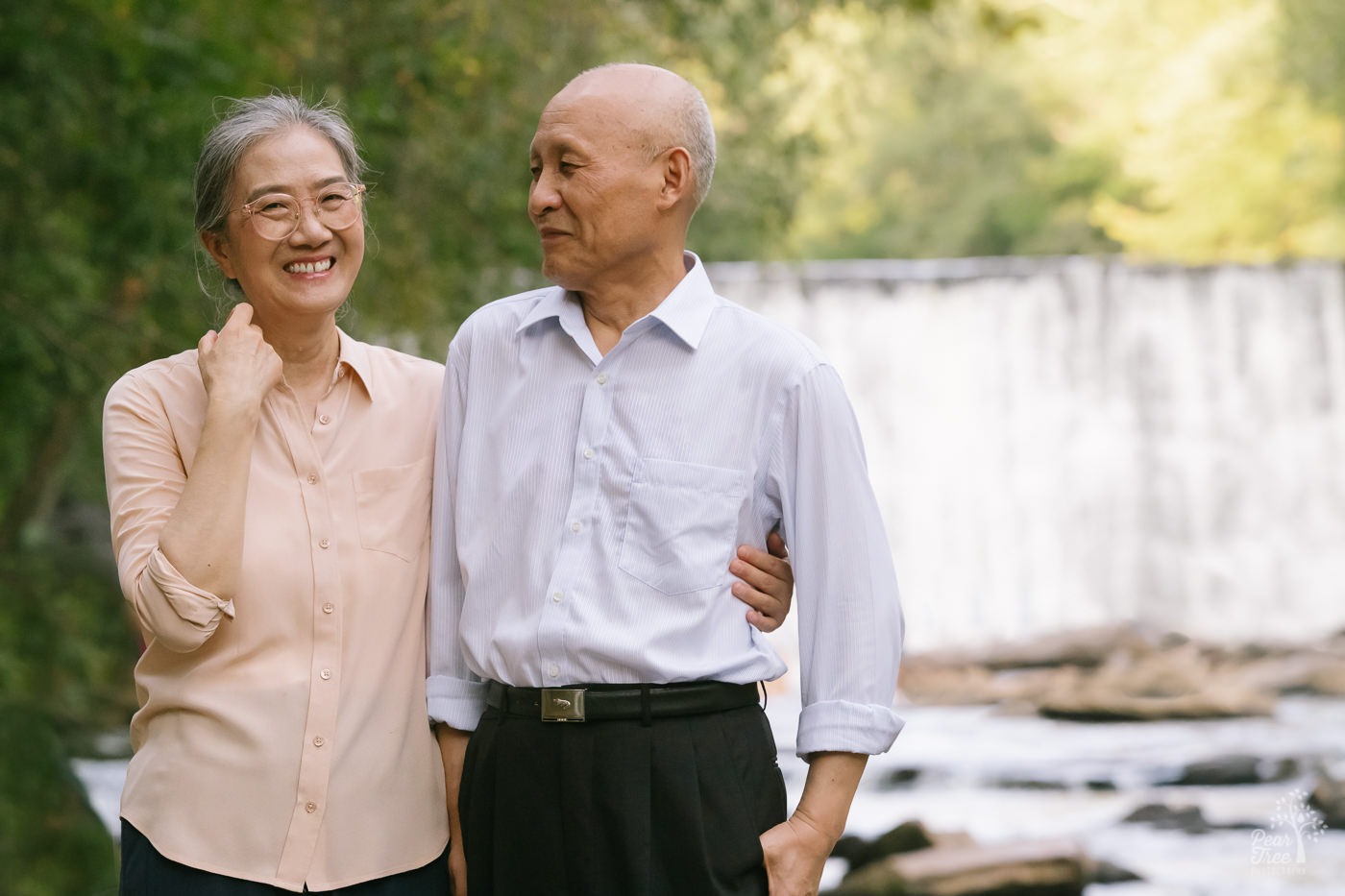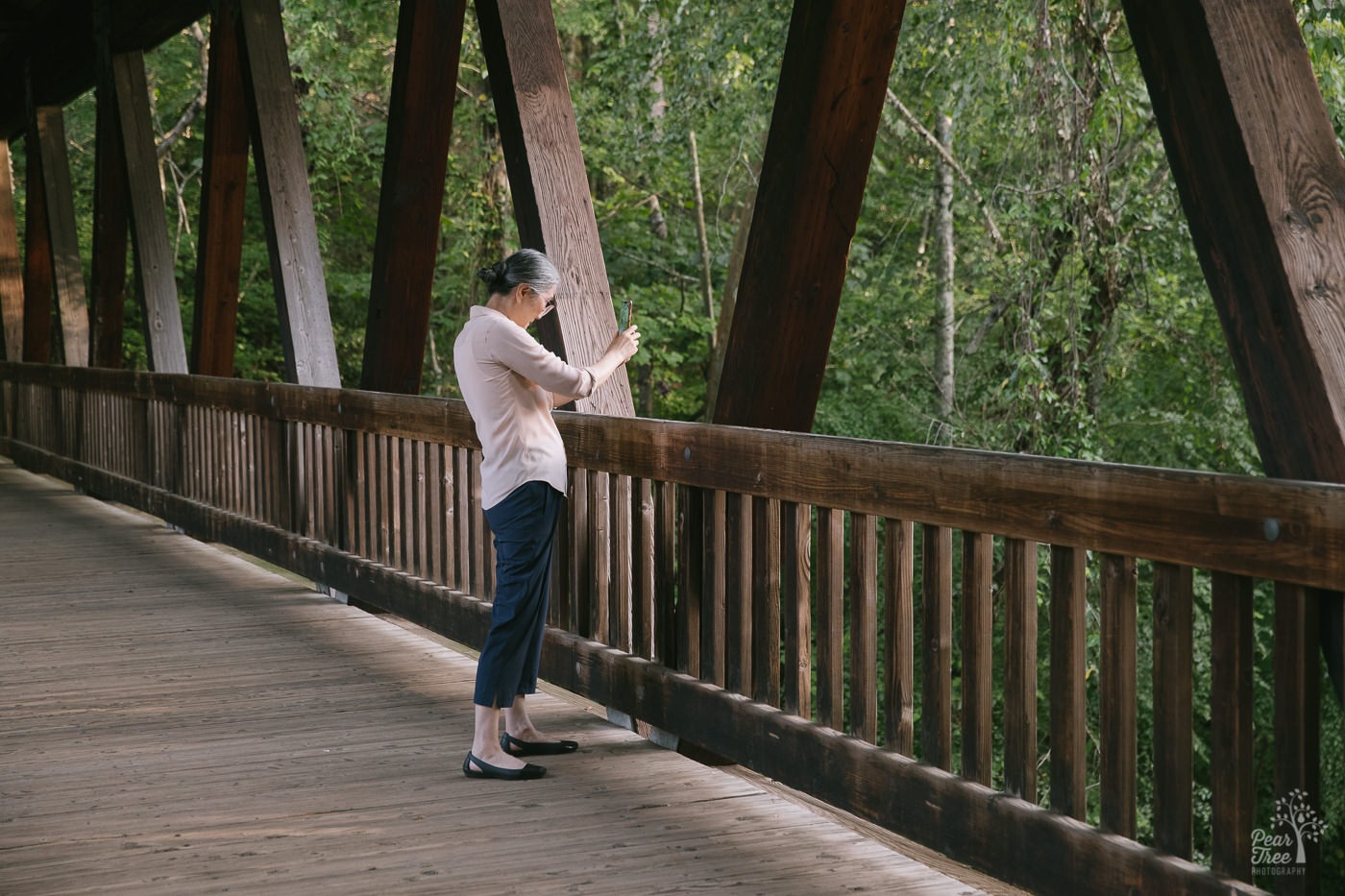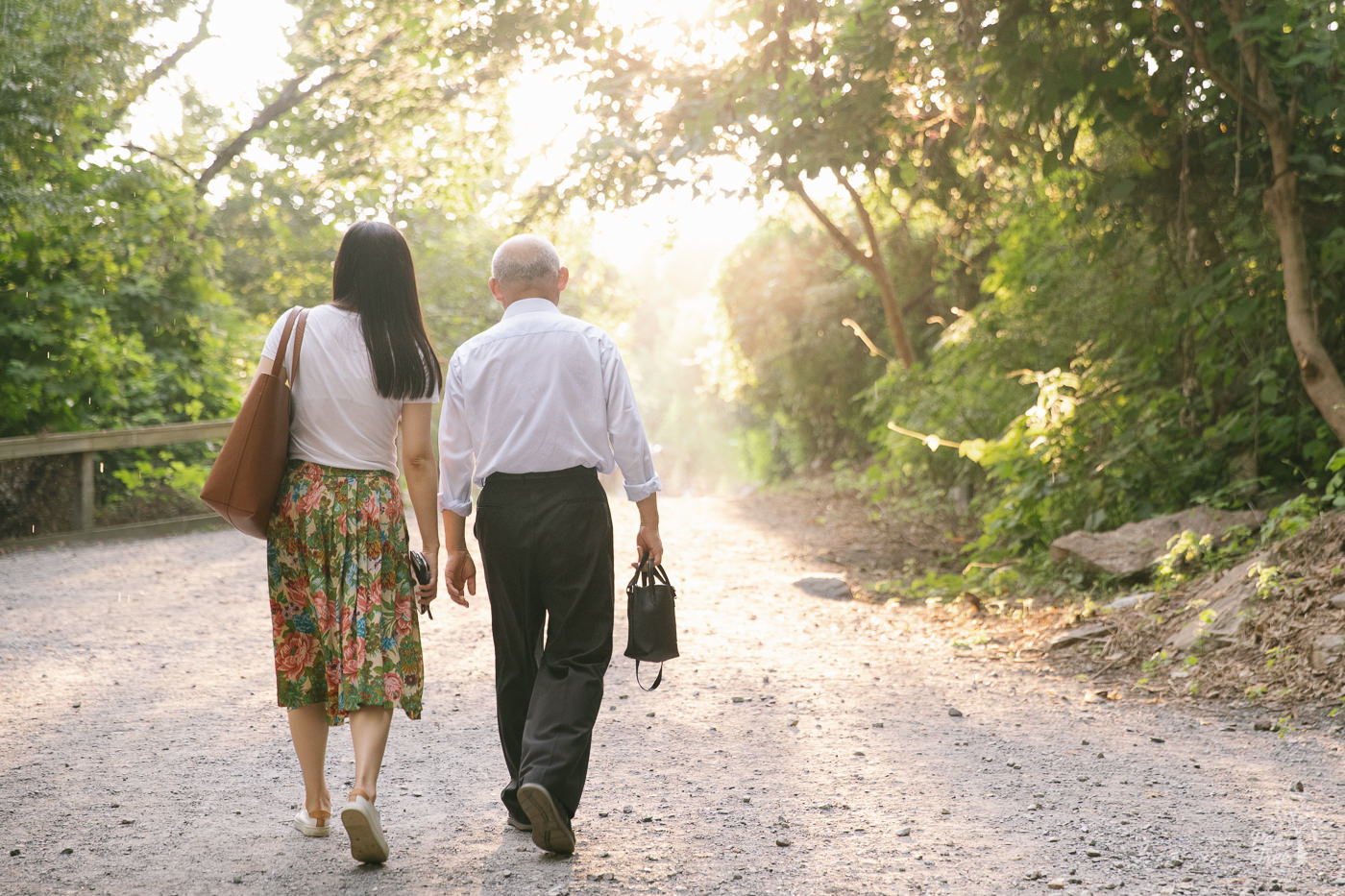 Throughout our time together, Dongjie's mom would pull out her phone to make pictures of what she was seeing. While Dongjie walked ahead with her Dad. I found myself in the middle. And loving every minute I spent with this family so happy to be together.
The open invite to stay with them if I ever make it to their corner of the world, it left me humbled and speechless. These kind, quiet people who just met me and communicate more with gestures and facial expressions have tremendously big hearts. They remind me of the goodness in humans that sends me to sleep with a smile on face and gratitude for the glimpse into their world.
Dongjie told me they had never had professional photographs made together and she was beyond thrilled to now have these. As are her parents. Seriously, this is the stuff I love so much. It sends me to bed with a smile on my face.
Whether your parents live nearby or seven thousand miles away, do you have enough photographs with them? Would you like to have a family session at Roswell Mill or some other local spot? There are so many places.
If you don't and want to fix that…please contact Kelley at Pear Tree Photography Atlanta to start a conversation about photographing your family. You'll be glad you did.