East Cobb Family + Maternity Photographs at Sope Creek Mill
This is the third year of photographing Lauren and Michael with their boys. Year one, Lauren's parents joined them at Rope Mill Park. Year two, Michael's mom and sister joined them in Piedmont Park. This year, it's just the four of them combining family with maternity photographs at Sope Creek Mill Ruins. Well, just the four of them and one they can't wait to meet!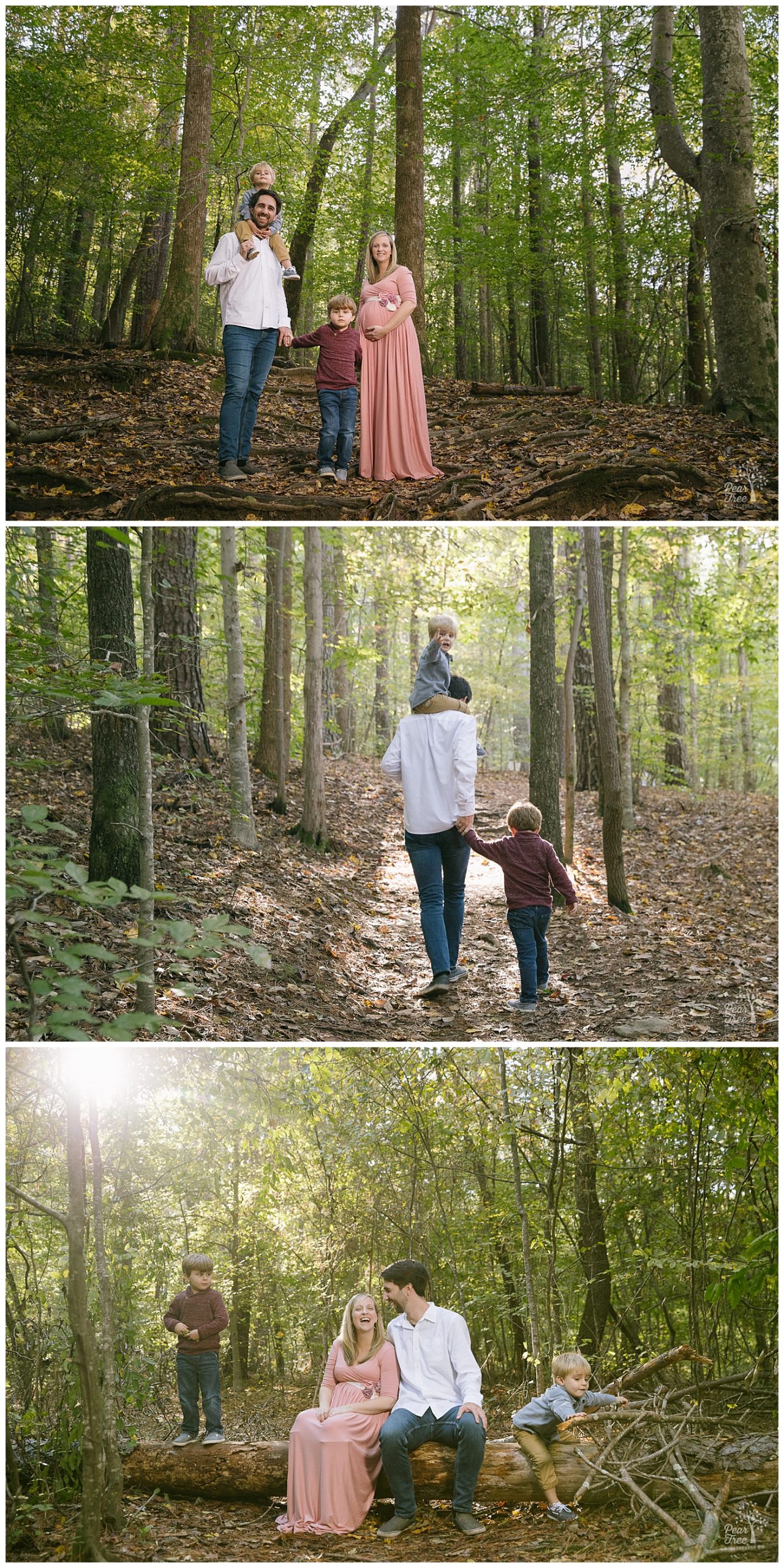 At the end of our time together walking back to the parking lot, the light was shining through the trees so beautifully. I asked for one last photograph. Lauren and Michael happily sat down for me while the boys just could not be contained. They had things to do. Places to explore. Squirrels to chase. And I was pulled back into the chaos of what it's like having two young kiddos and wondering what is in store for Lauren and Michael when they'll soon be outnumbered.
I know they're going to rock being parents of three and I can't wait to see them in another year!
If you're interested in making family or maternity photographs at Sope Creek in East Cobb, start a conversation here. Or if you'd like to make them anywhere else around Atlanta, tell me what you're thinking. While Sope Creek is one of my favorite locations, I always love working in new spots!