Four Year Old Photoshoot in Woodstock
Jake's mama reached out to me around Thanksgiving about doing a four year old photoshoot in downtown Woodstock for her son. Donna had done photos of her daughter when she turned four and wanted to do something similar for her boy. Jake loves trains and has a lot of energy, which made his whole photoshoot so much fun to plan and execute.
Planning a Photoshoot for a Four Year Old
When we were planning where to go, what to do, and what to wear, it became obvious this four year old is super cool. As they regularly walk all around downtown Woodstock from the amphitheatre to the playground on the other side of the tracks, this kiddo was up for an extended shoot with outfit changes. So we decided to meet at the amphitheatre on the stage. Then we walked across the field to the terraced steps to get the Merry Christmas sign over the stage in the background behind Jake. We had some fun on the steps before moving up to the gazebo and the larger than life guitar. Jake was excited to head over to the railroad tracks while playing with his toy train. Before we ended our session at the playground, Jake had an outfit change and put on an awesome green sweater and khakis.
Having All The Fun
Jake was all about putting on a show and having fun. He loved showing off his trains, jumping over them, and having conversations as we moved from one space to another. This wasn't my typical our year old photoshoot. His attention span and level of cooperation was outstanding and totally unexpected for a kid his age. Which made it possible to walk all around downtown Woodstock and be able to make photographs everywhere we went without any meltdowns. Well done, Mom. You've got a great boy on your hands!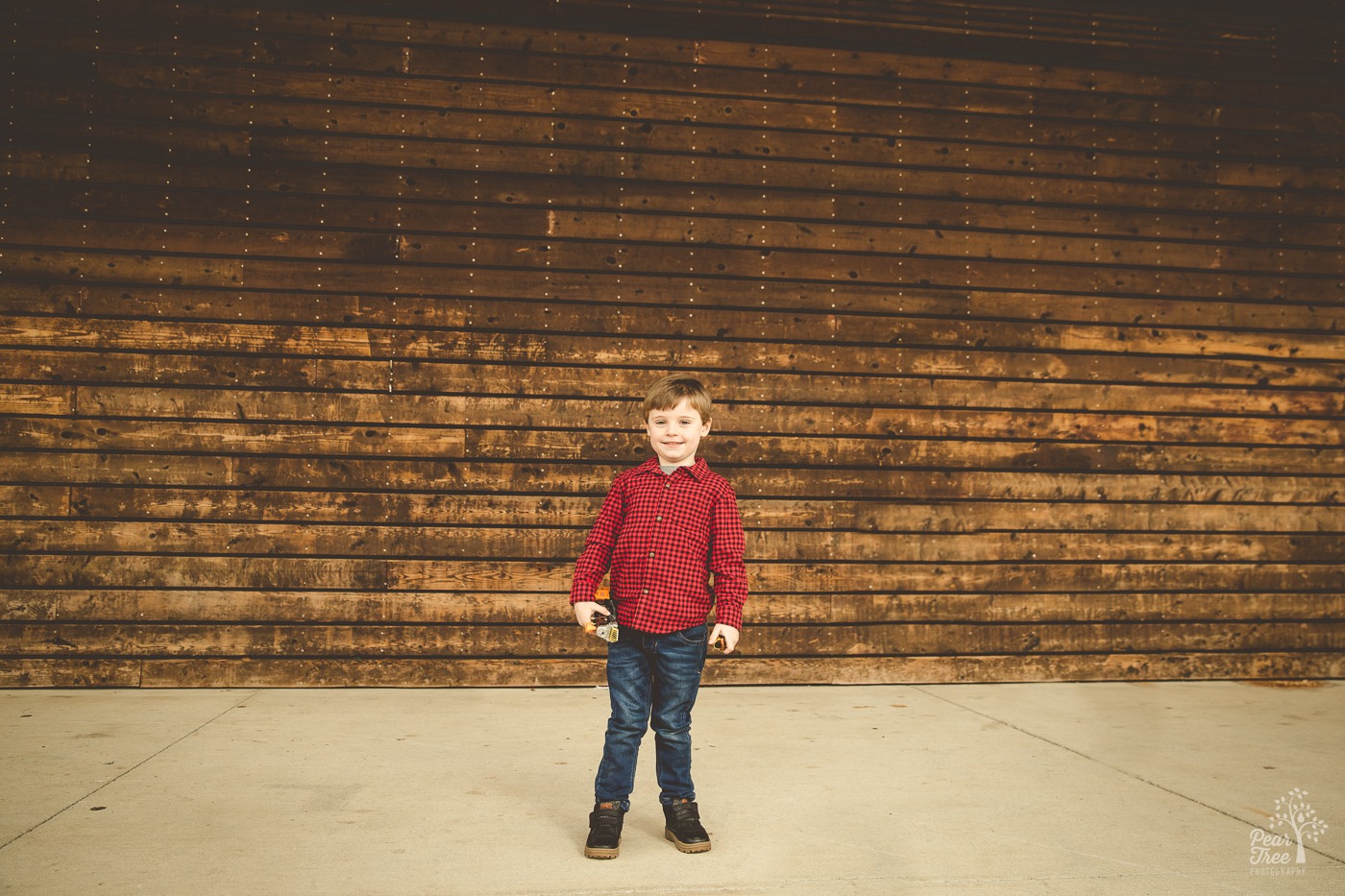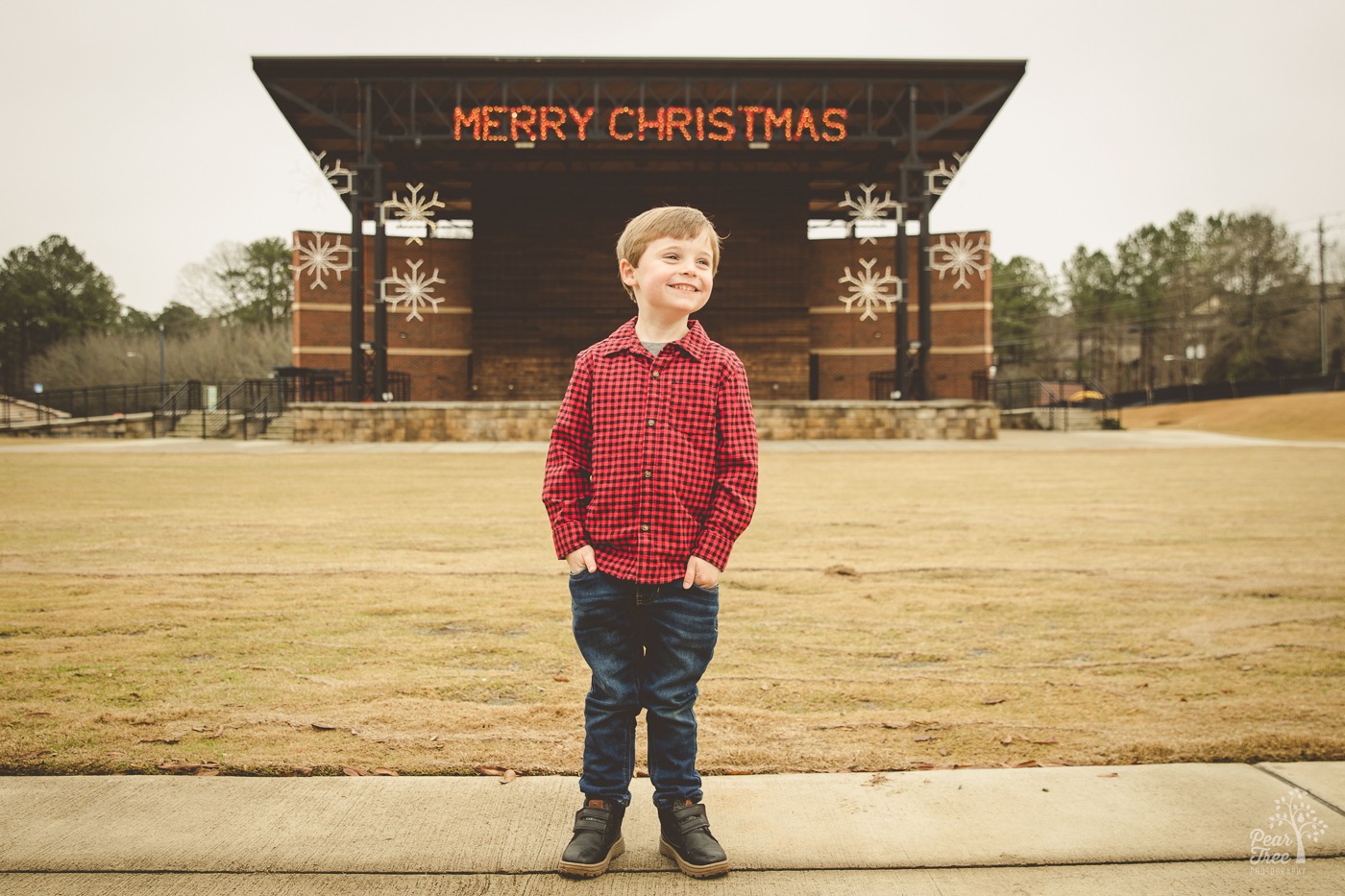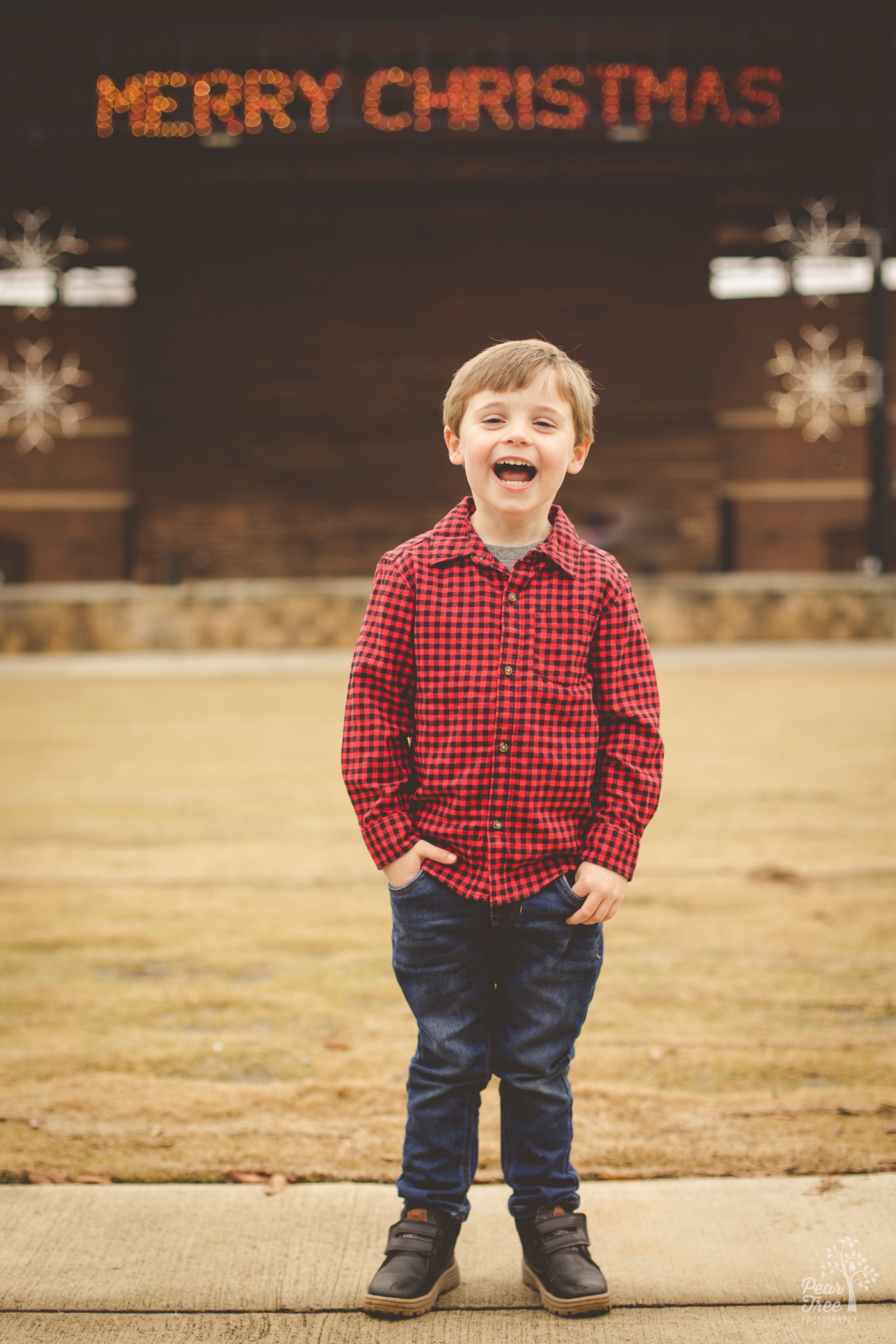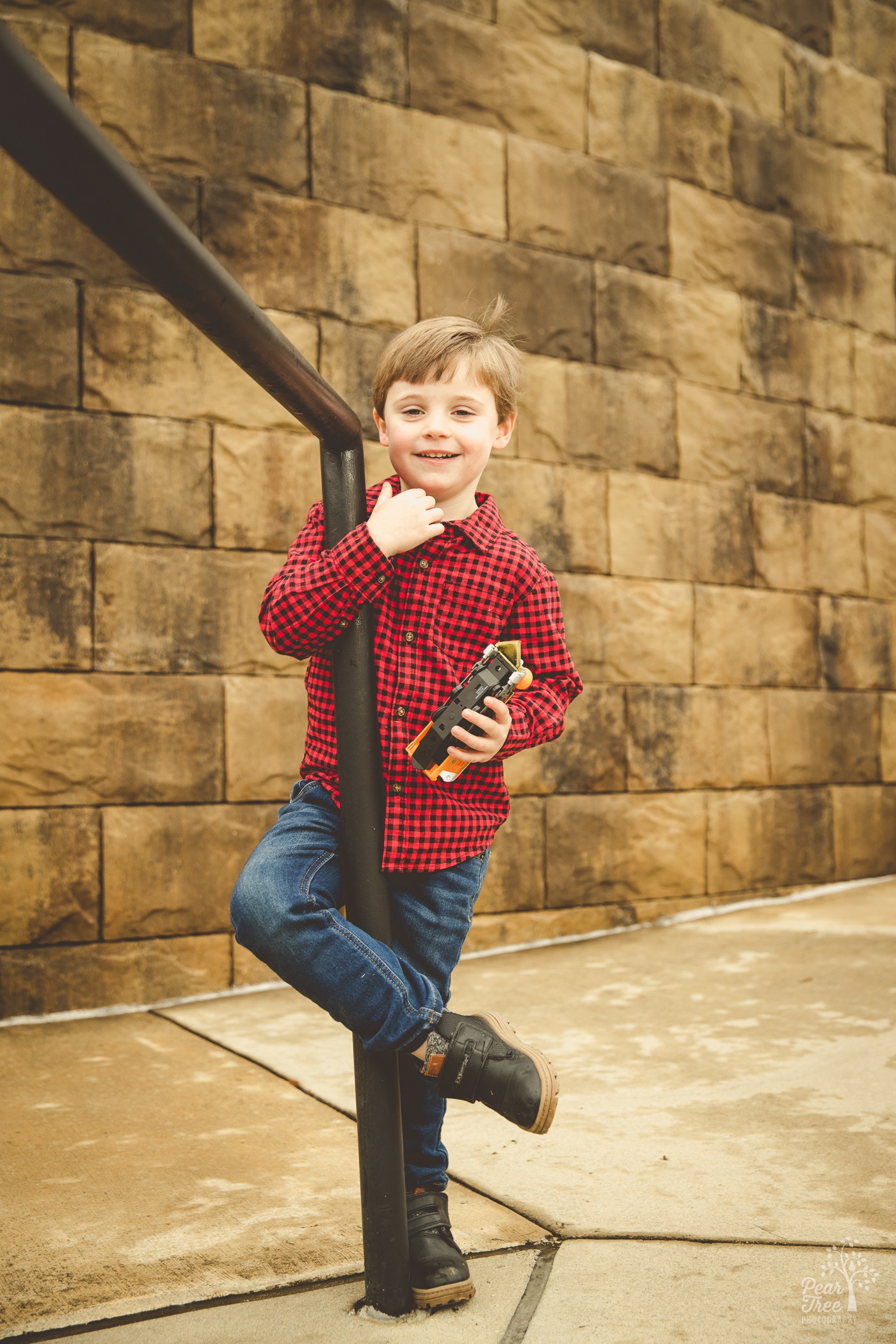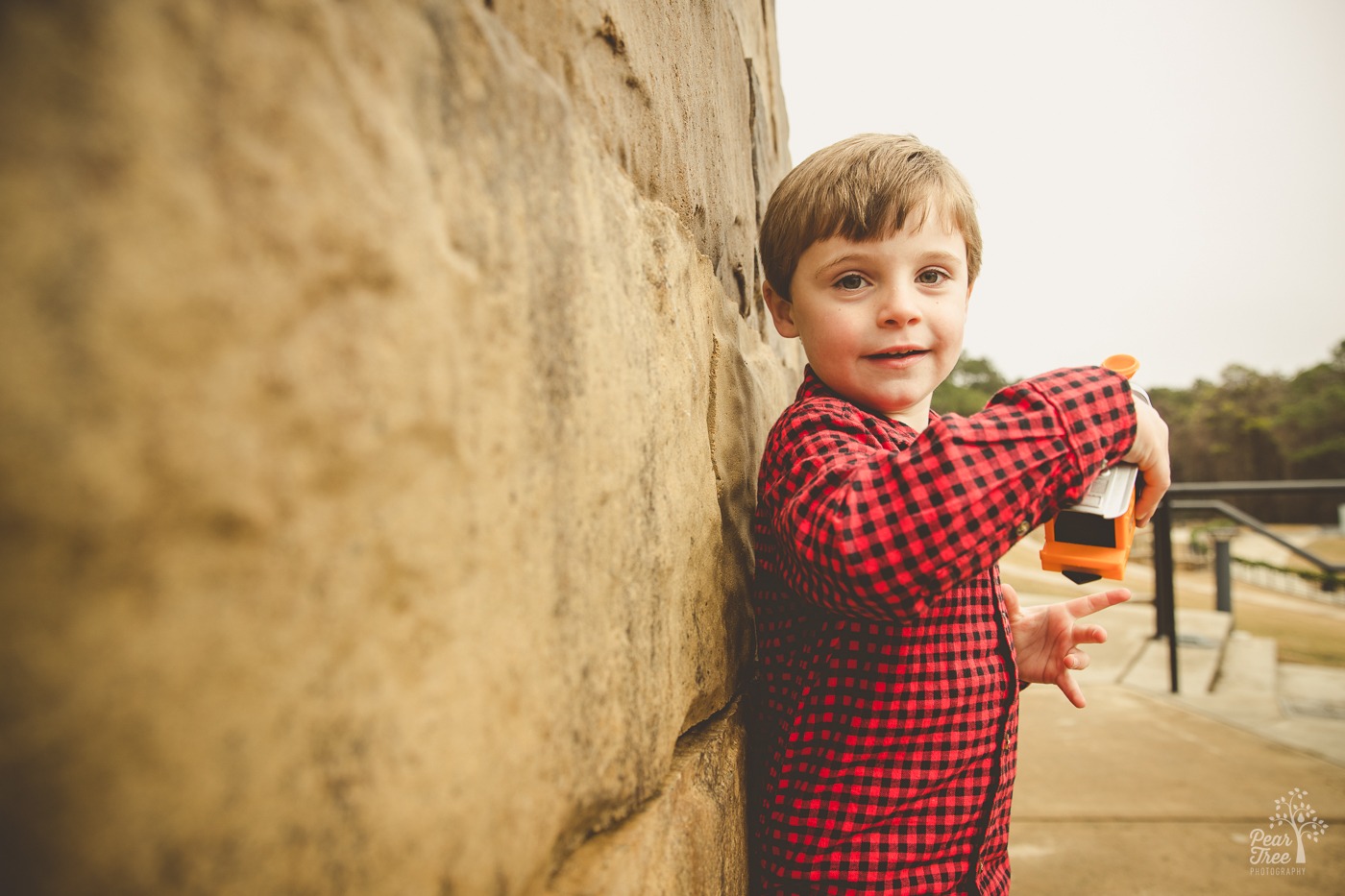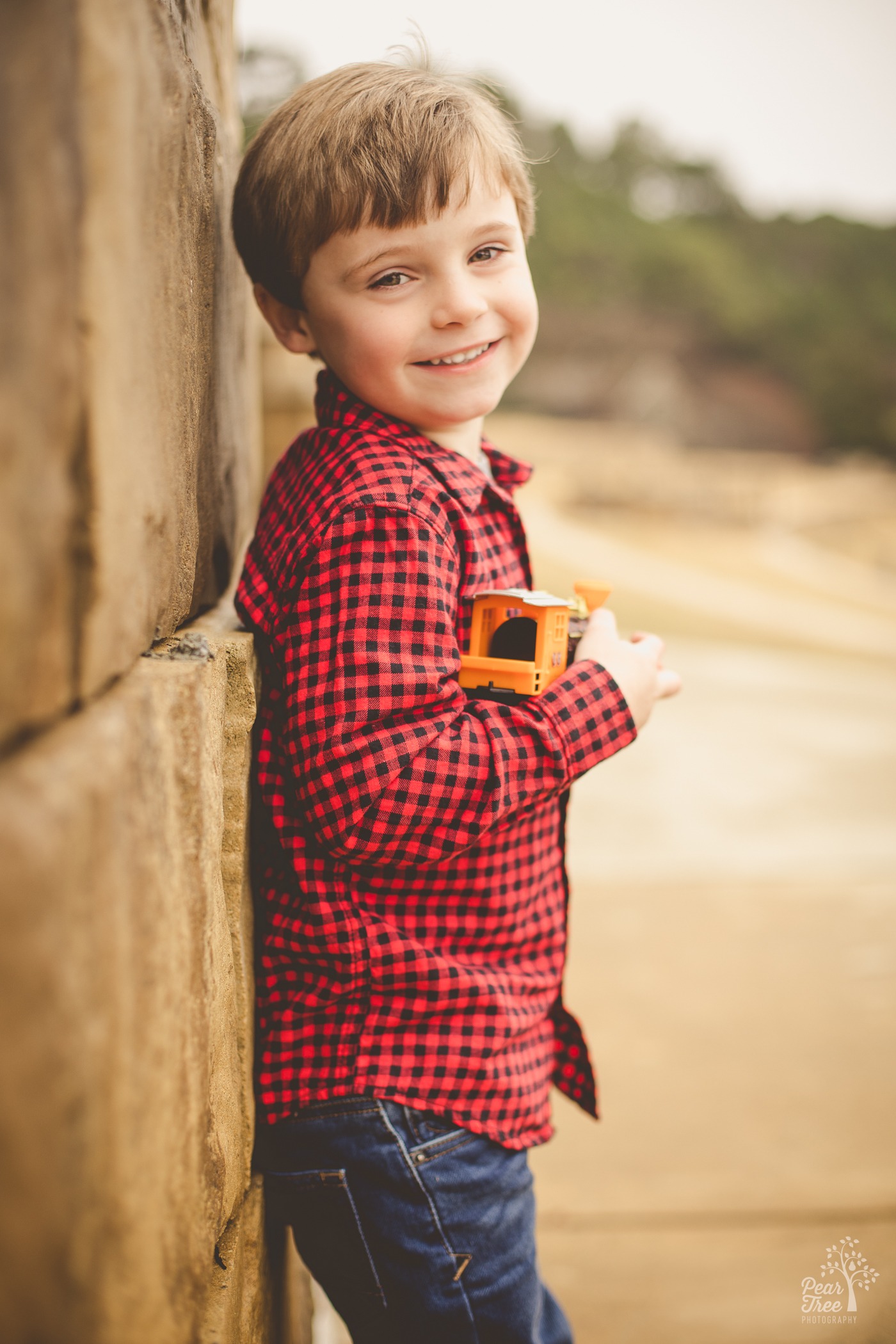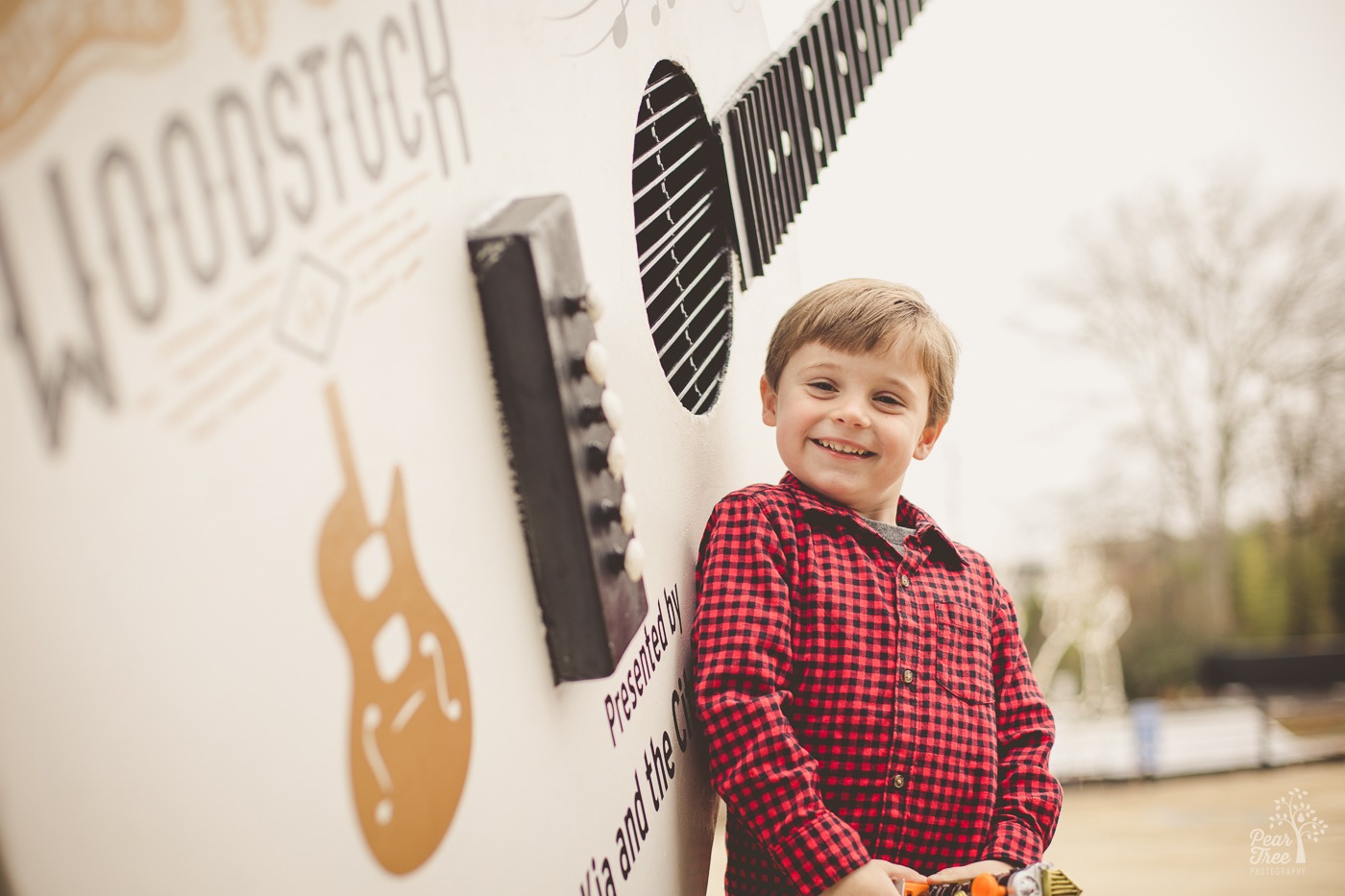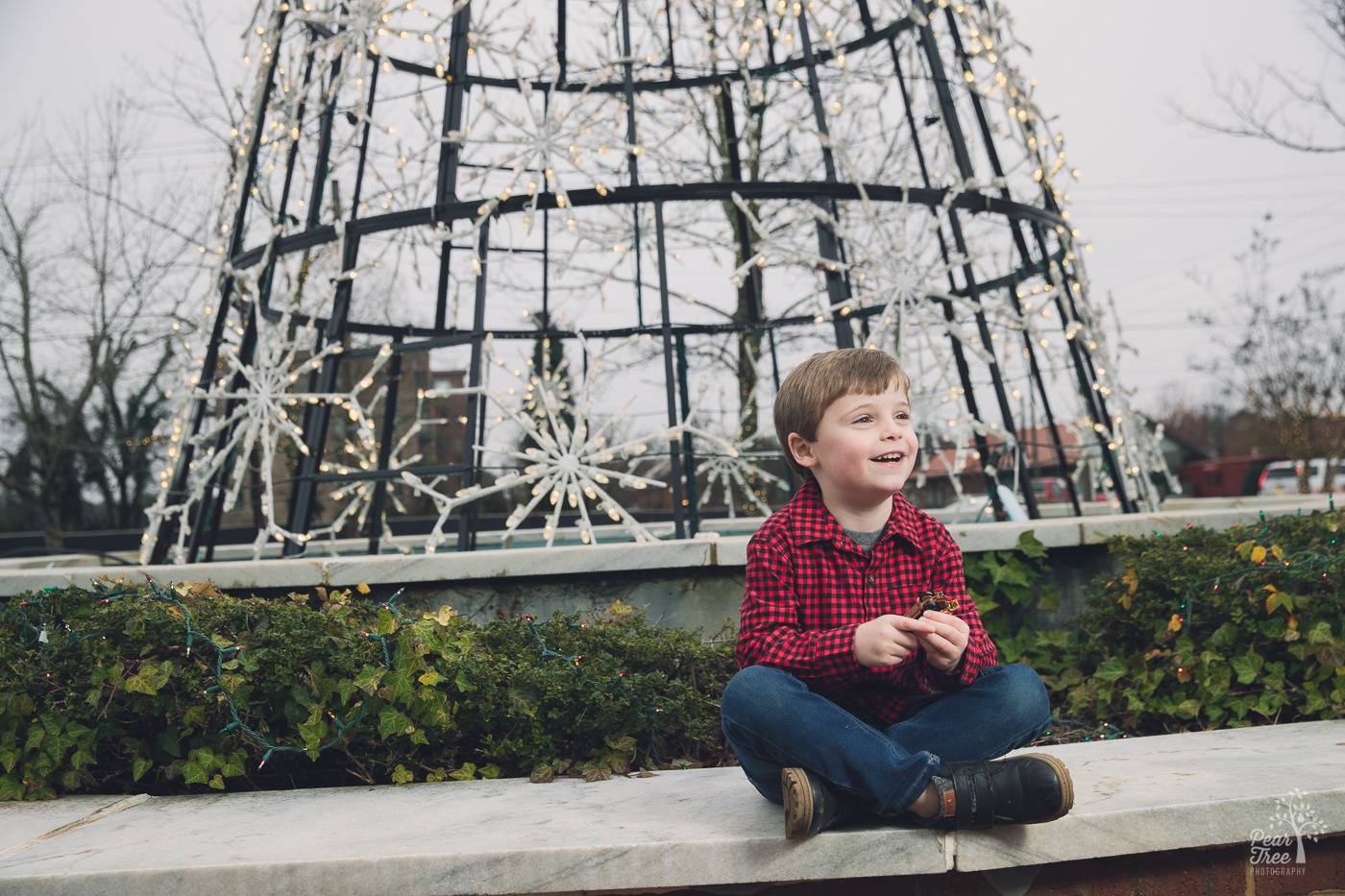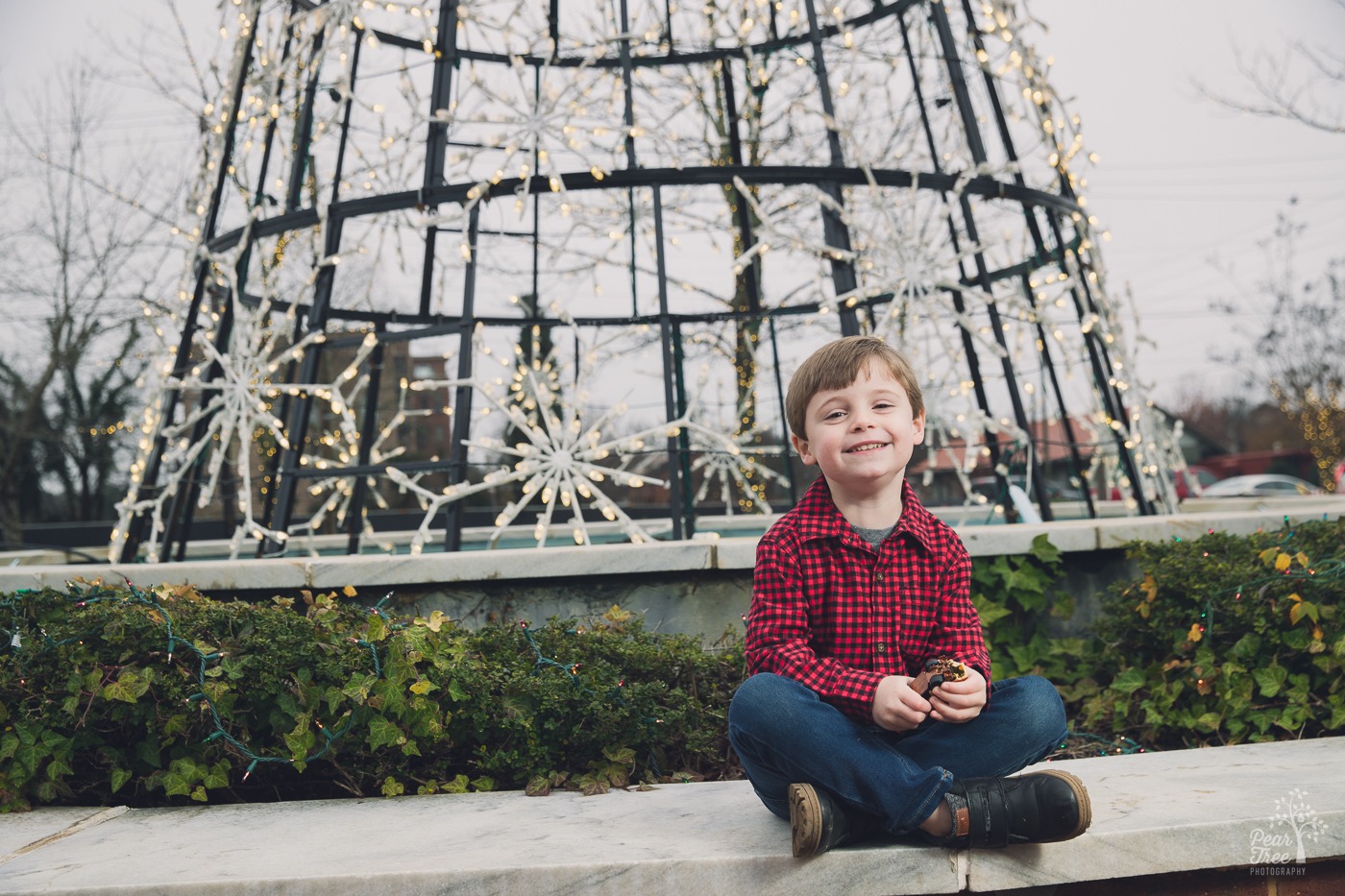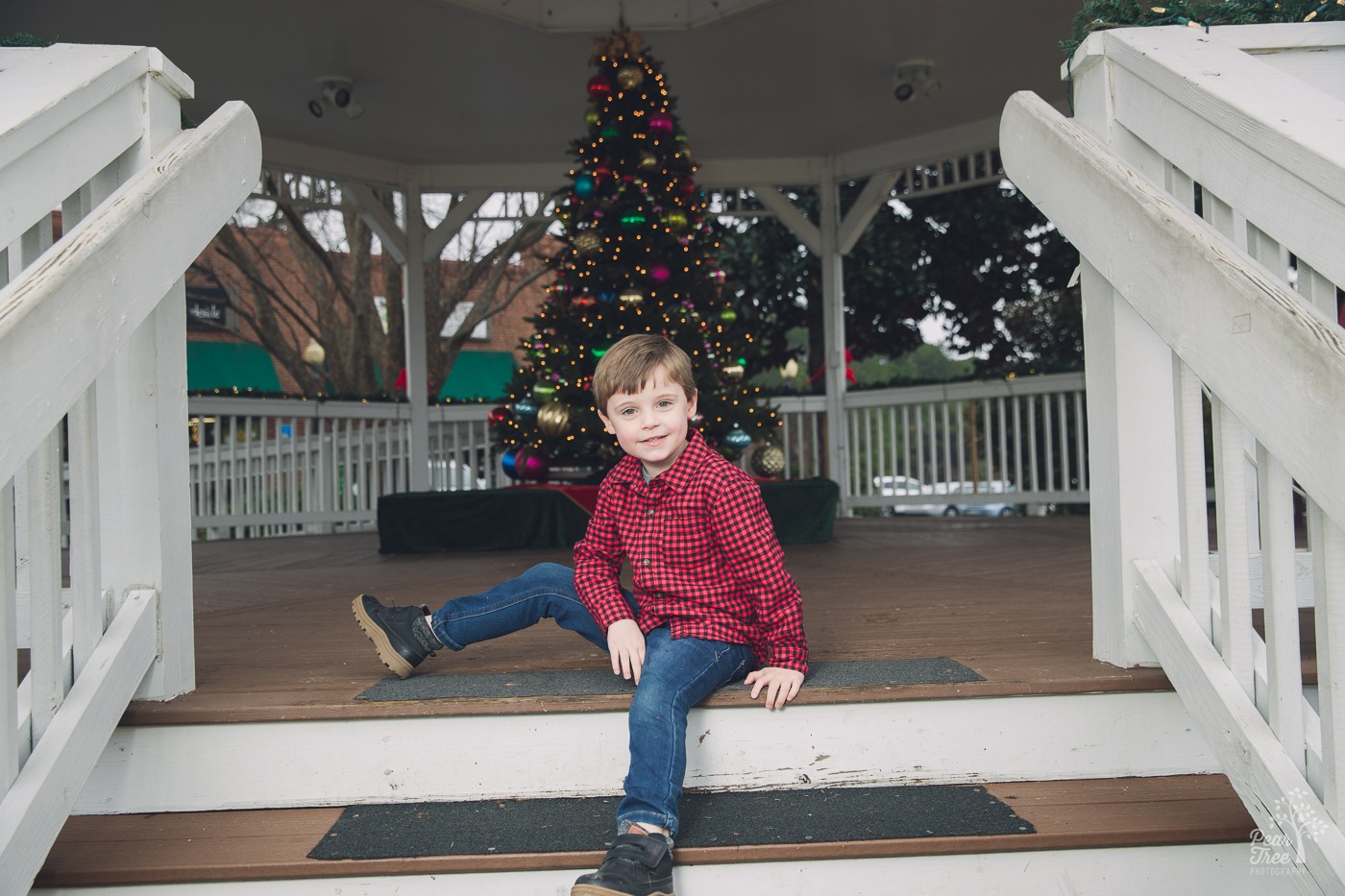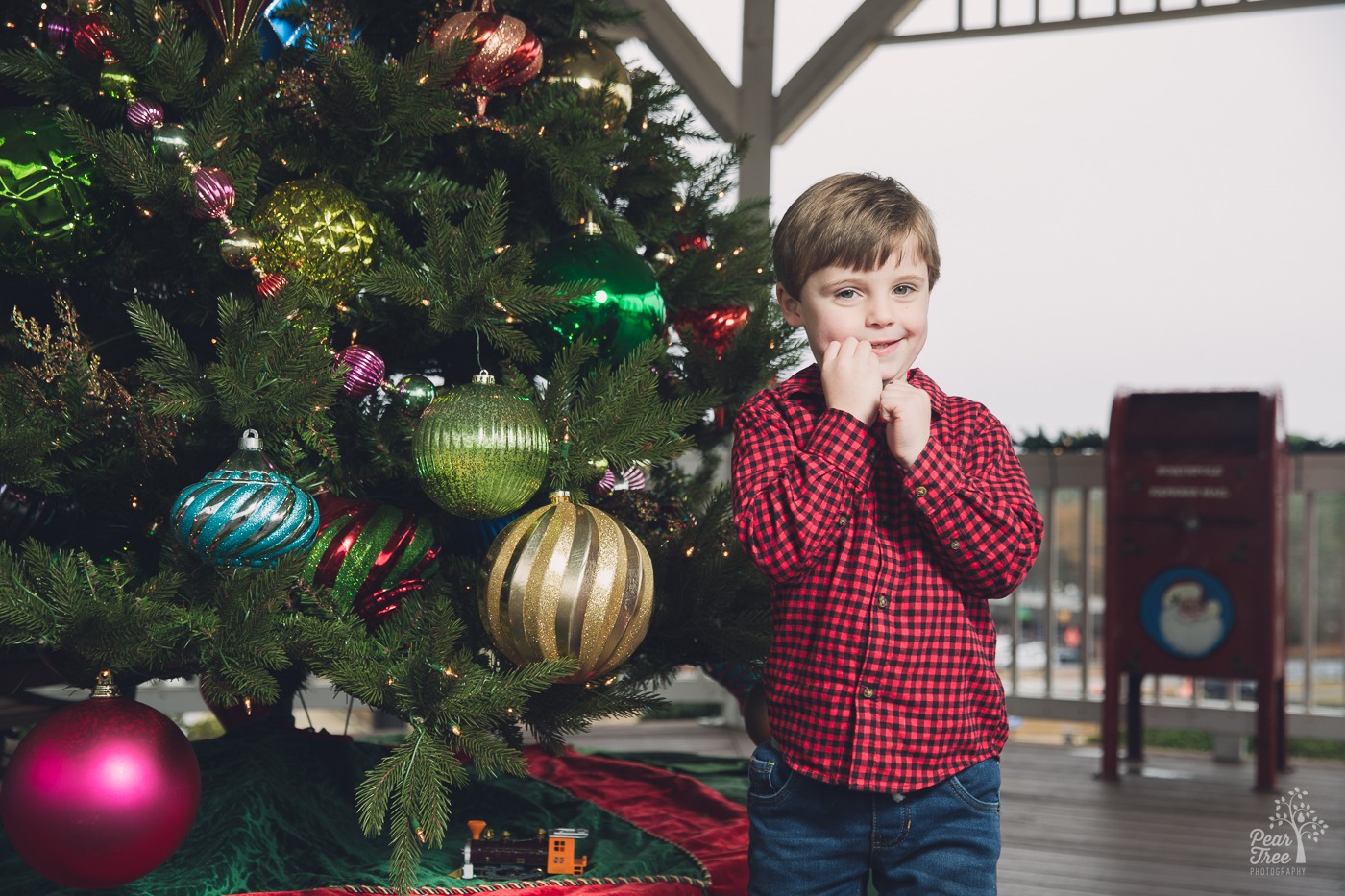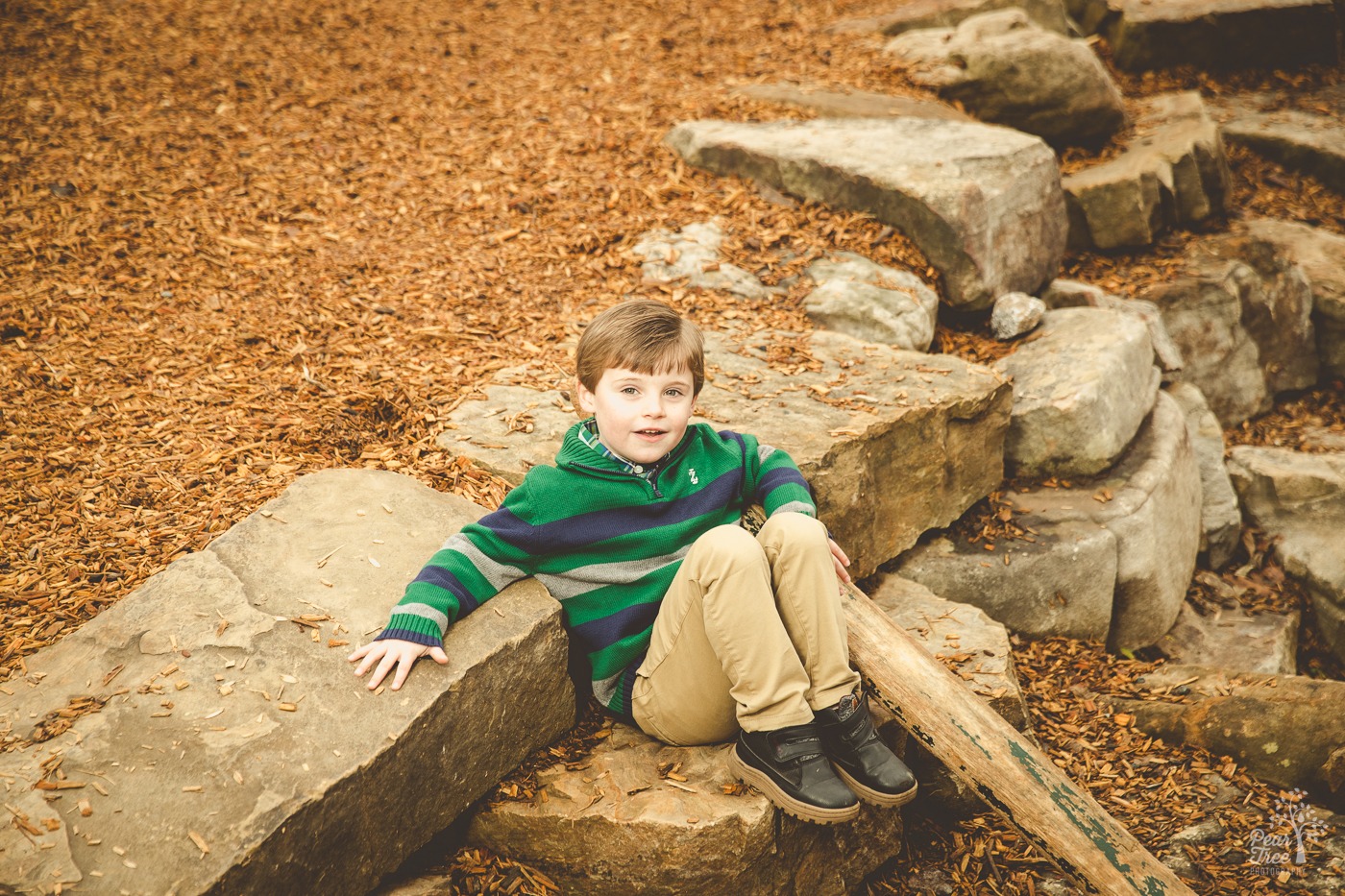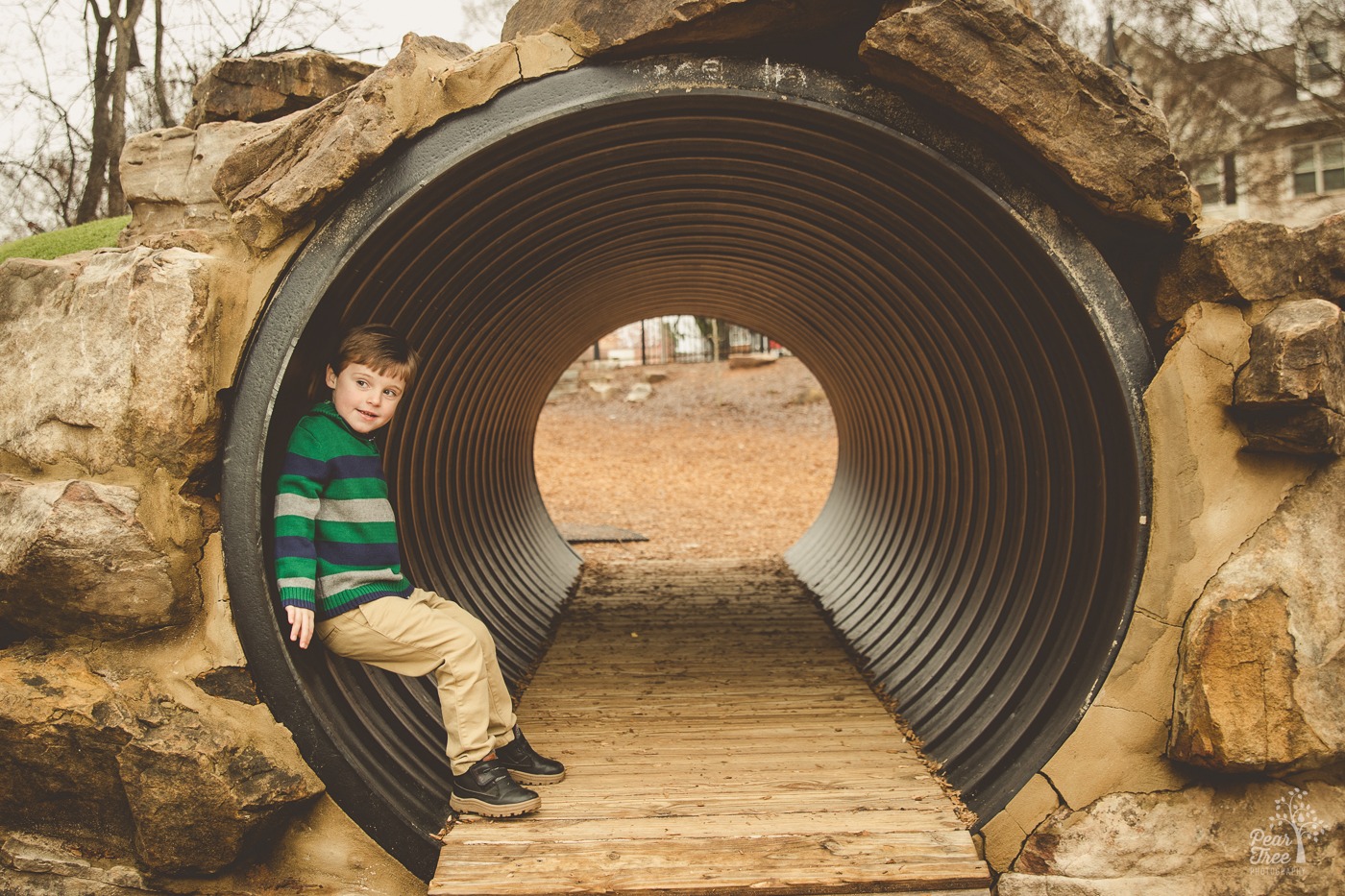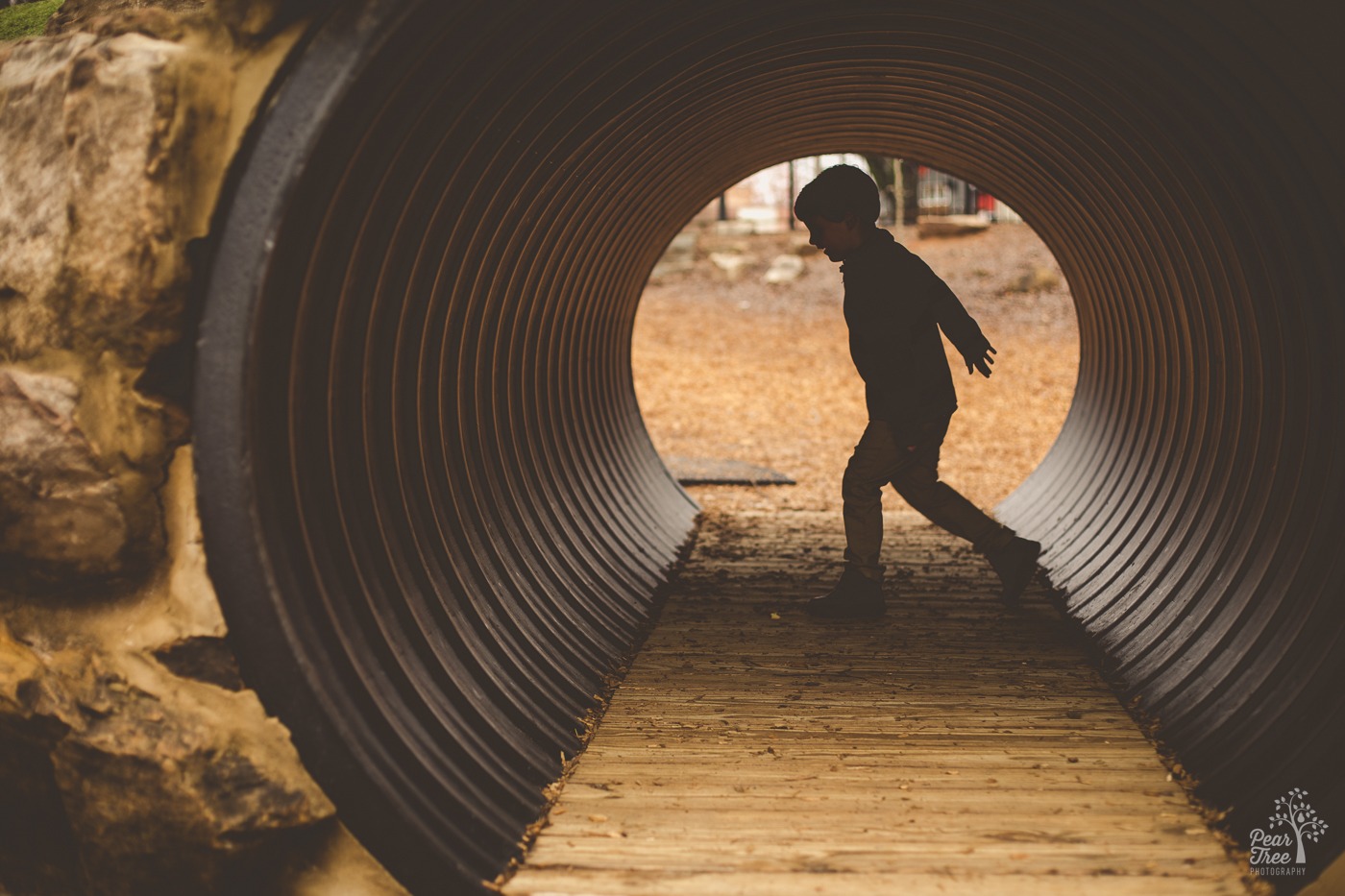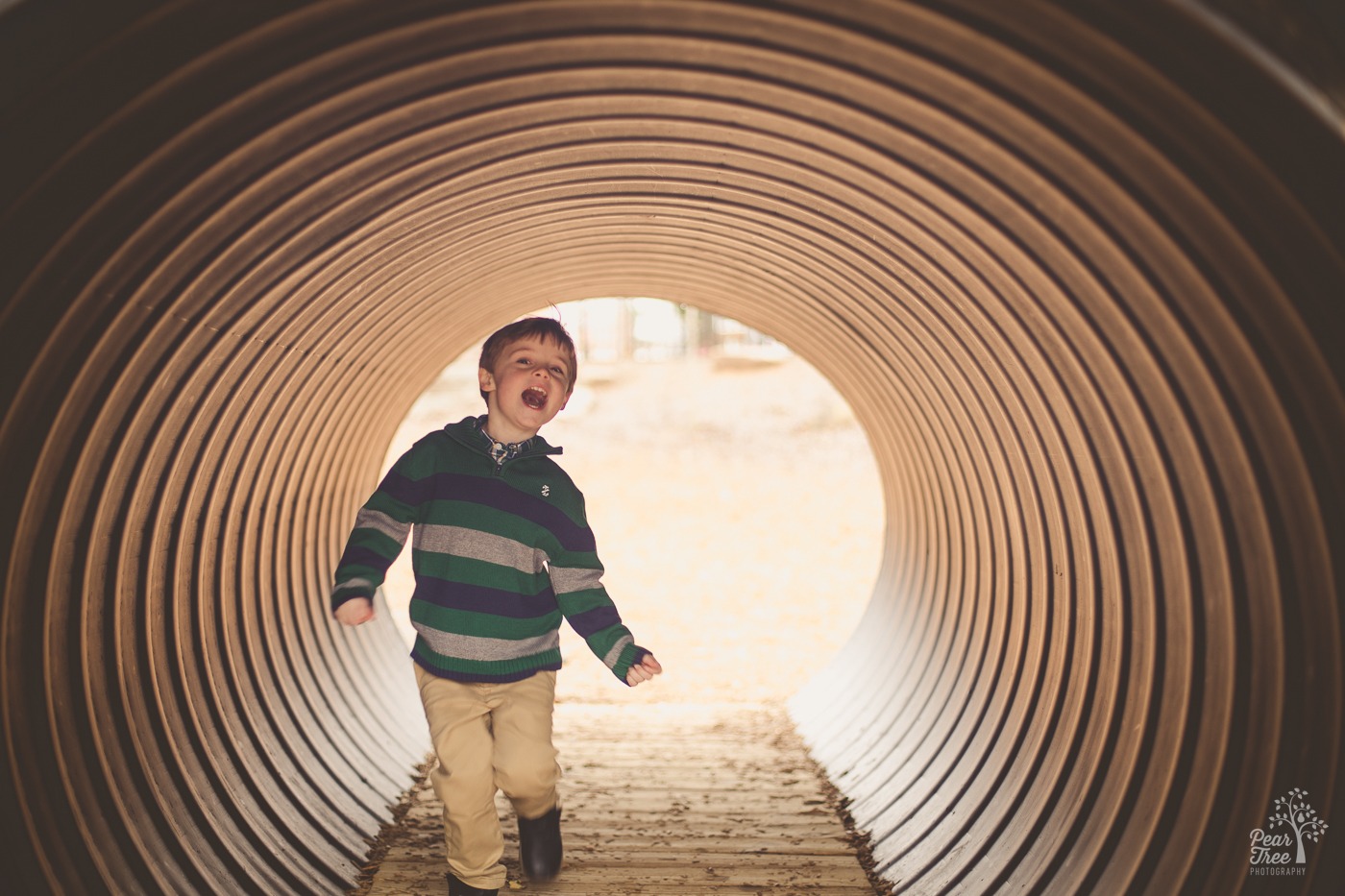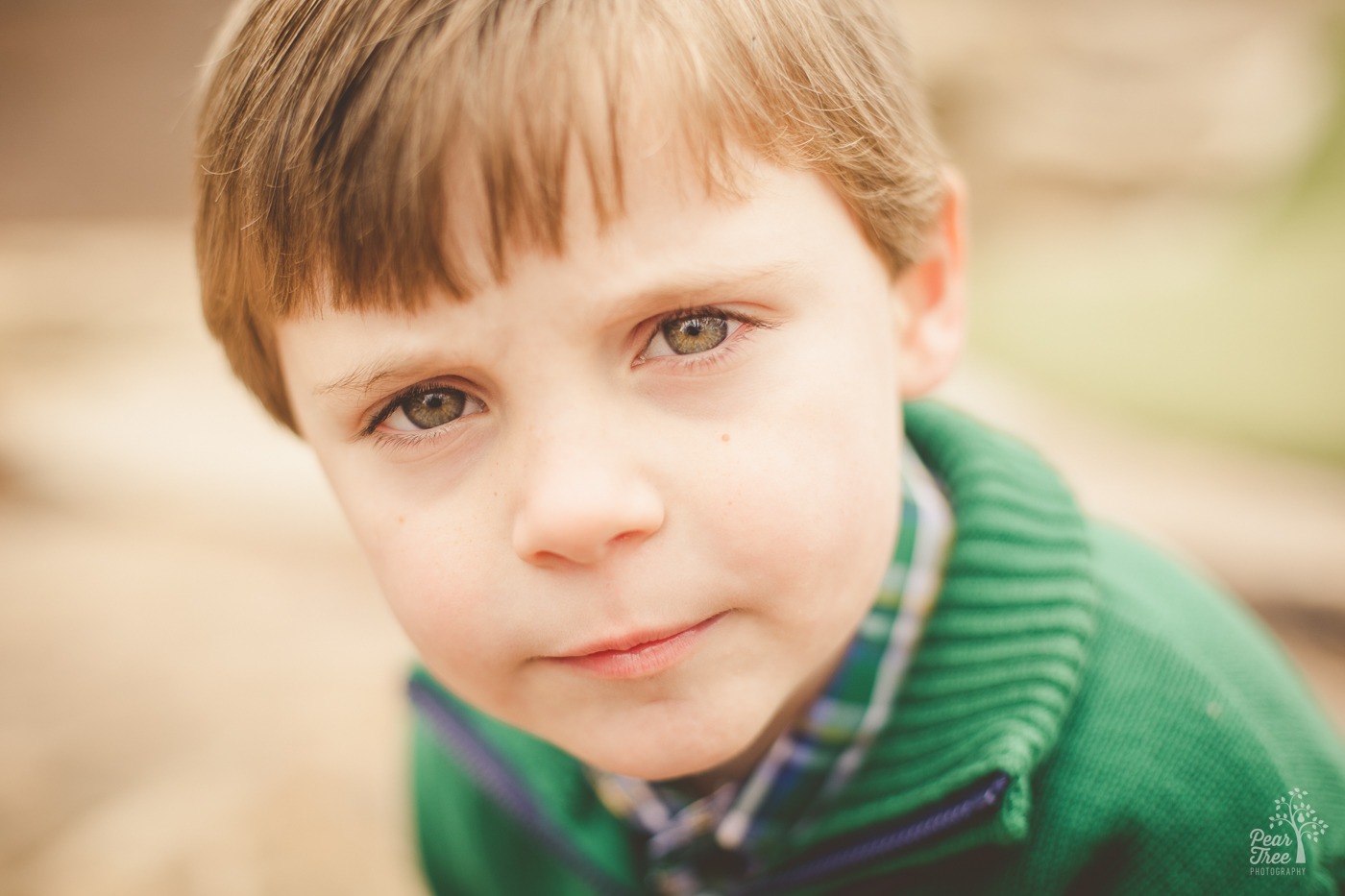 Want To Talk About Your Photoshoot?
If you'd like to do a four year old photoshoot of your kiddo to remember this special time, I'd love to talk to you! We'll talk about making the photographs you want to cherish for decades to come and how we'll make that happen. You'll be glad you did.