Woodstock High School Senior Photography Session | Kylee
Graduating from high school is always an exciting time. But it seems even moreso for our seniors moving through surviving the pandemic. They are ready for a break from what has become the new norm of learning. More time spent in the virtual learning environment than a physical classroom. Which made me extra happy to split up Kylee's Woodstock High School senior photography session onto two separate days and locations.
My senior sessions vary for who comes along. Sometimes, it is just my high school senior and then I bring my own lighting assistant. Other times, they have one parent and they become my lighting assistant. And then there are sessions like Kylee's where both parents come, a grandpa joins us, and she brought her bestie for the first shoot. So multiple people got to be my lighting assistant to light Kylee. This makes it more fun for everyone taking part in such a special time AND to help her look her best in her senior photographs. There were constant conversations going on with laughter throughout as we all joked and had fun together.
Kylee knew she wanted to make photographs in a field of wildflowers and wear her white dress for the first session. But planning the second segment took more time as we discussed different locations and feels. She ultimately decided on going to Sope Creek in East Cobb. There are winding bike trails from the parking lot down to the creek and old paper mill ruins. I love when my Woodstock high school senior photography sessions get split up into multiple locations that extend beyond Cherokee County!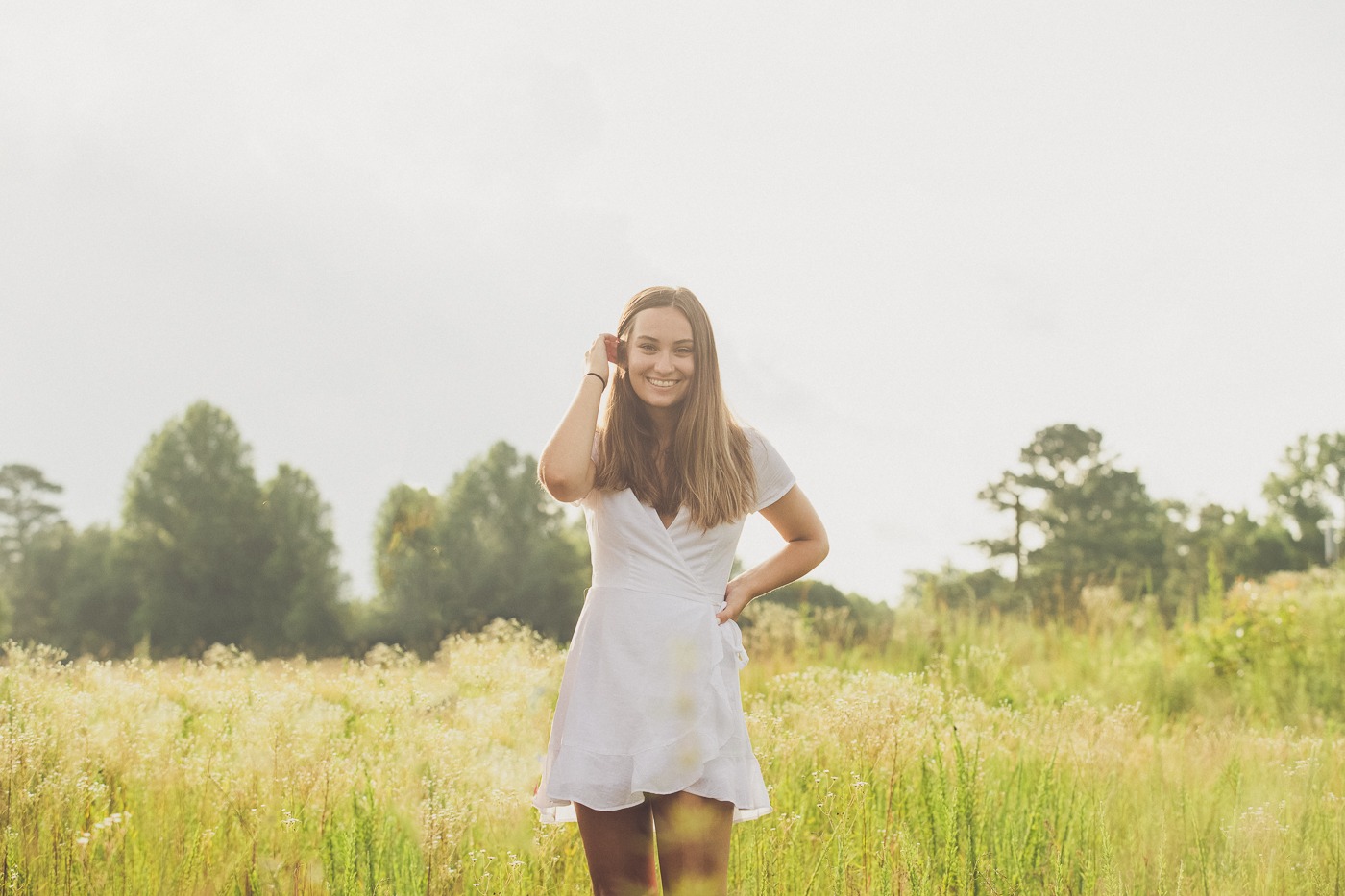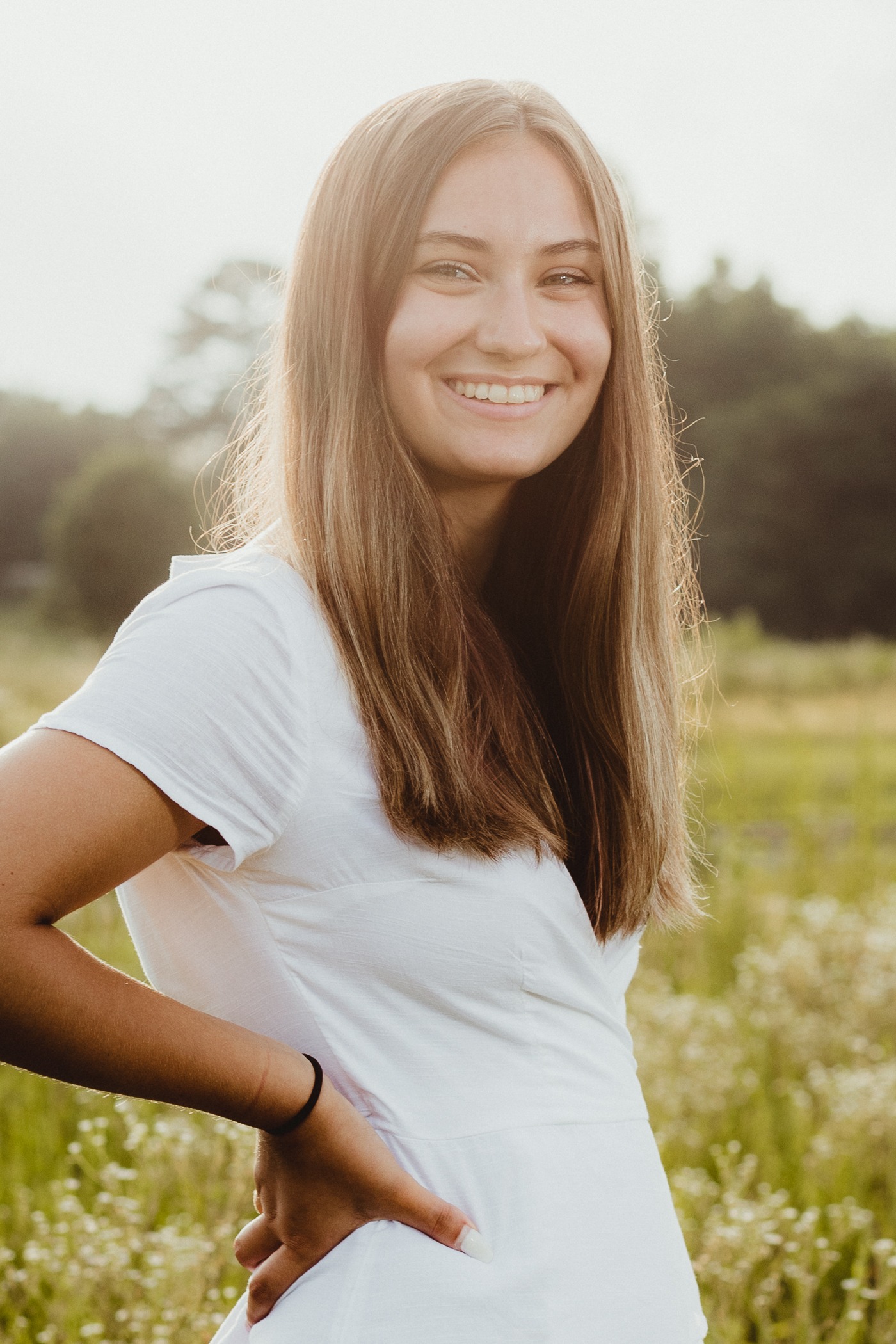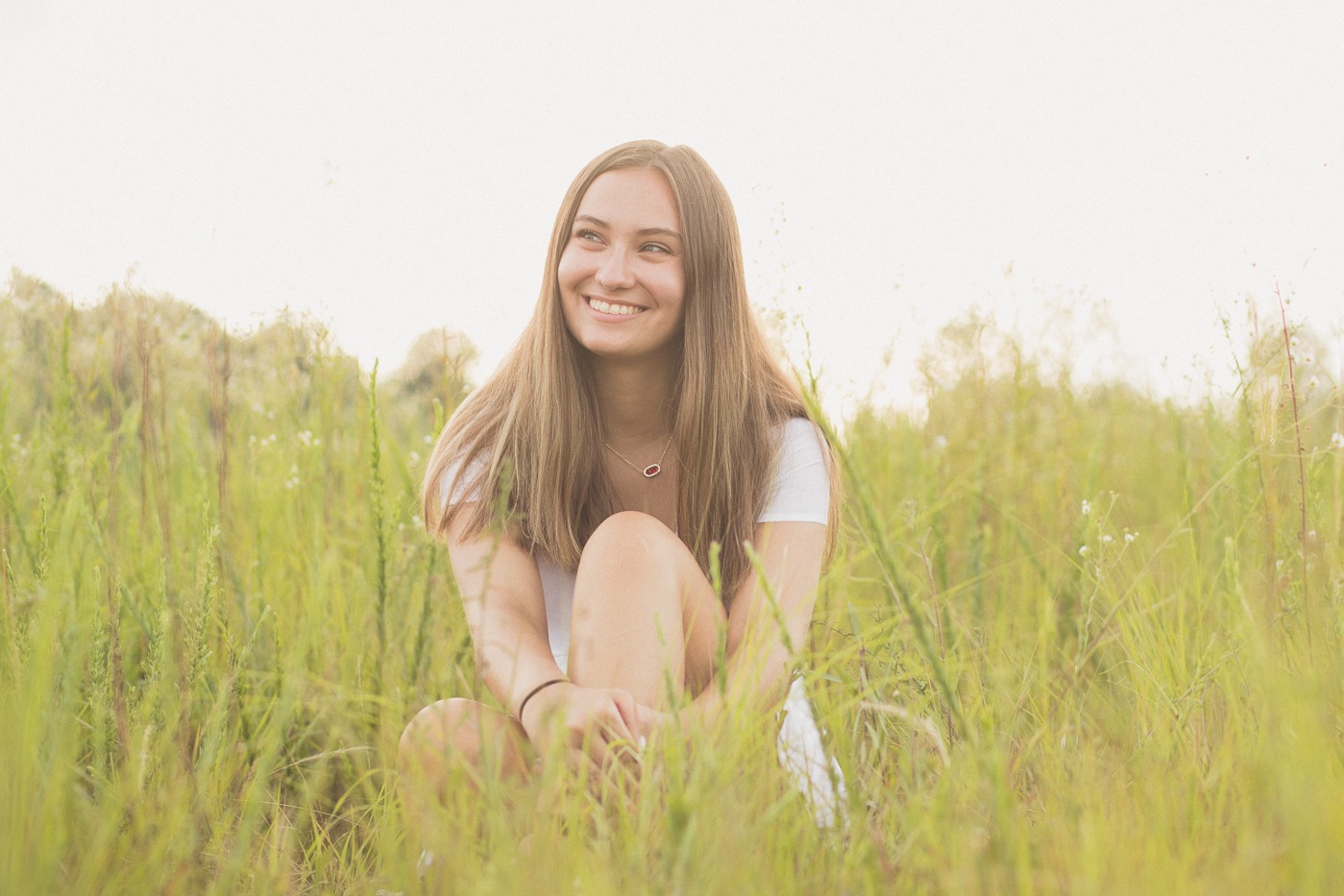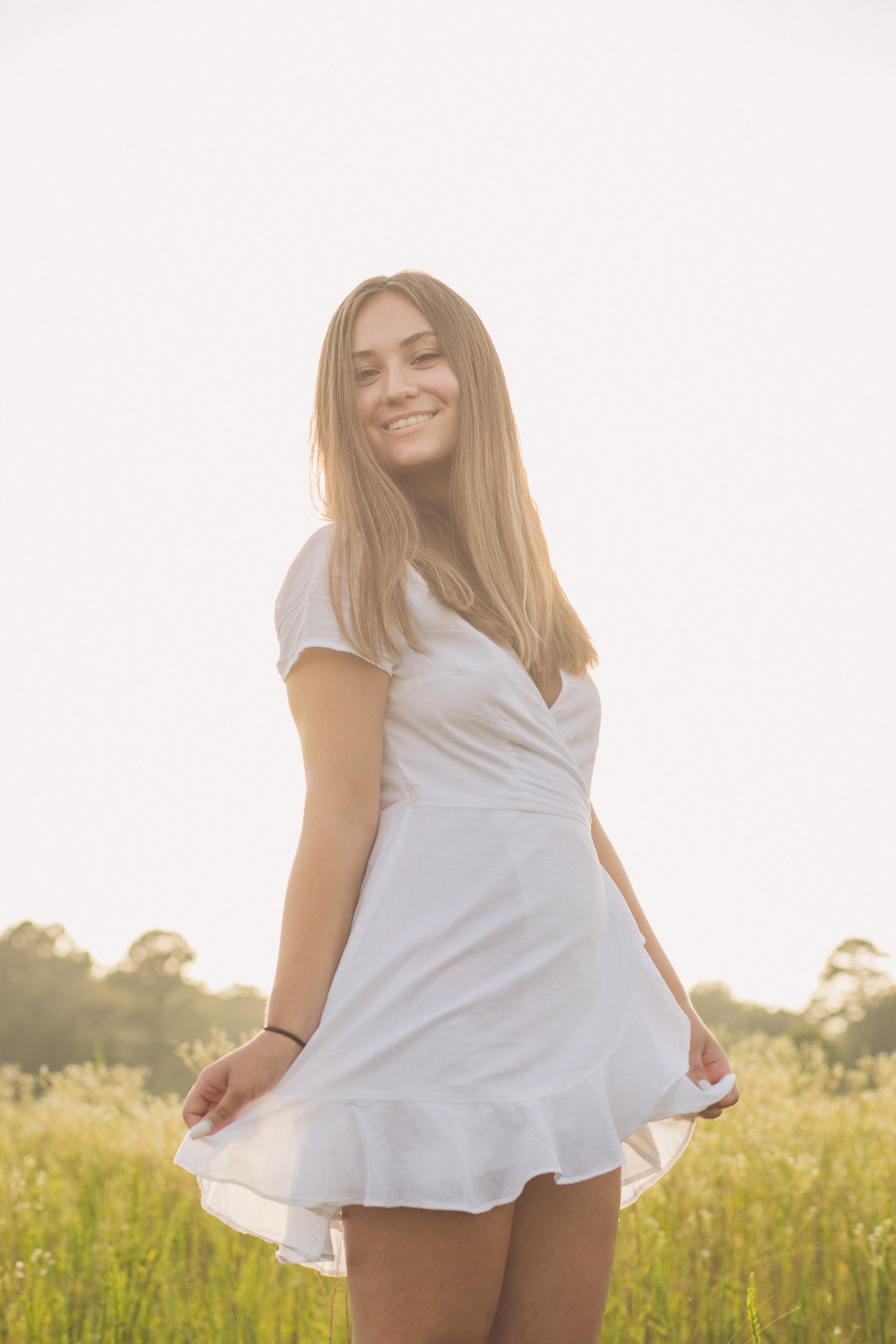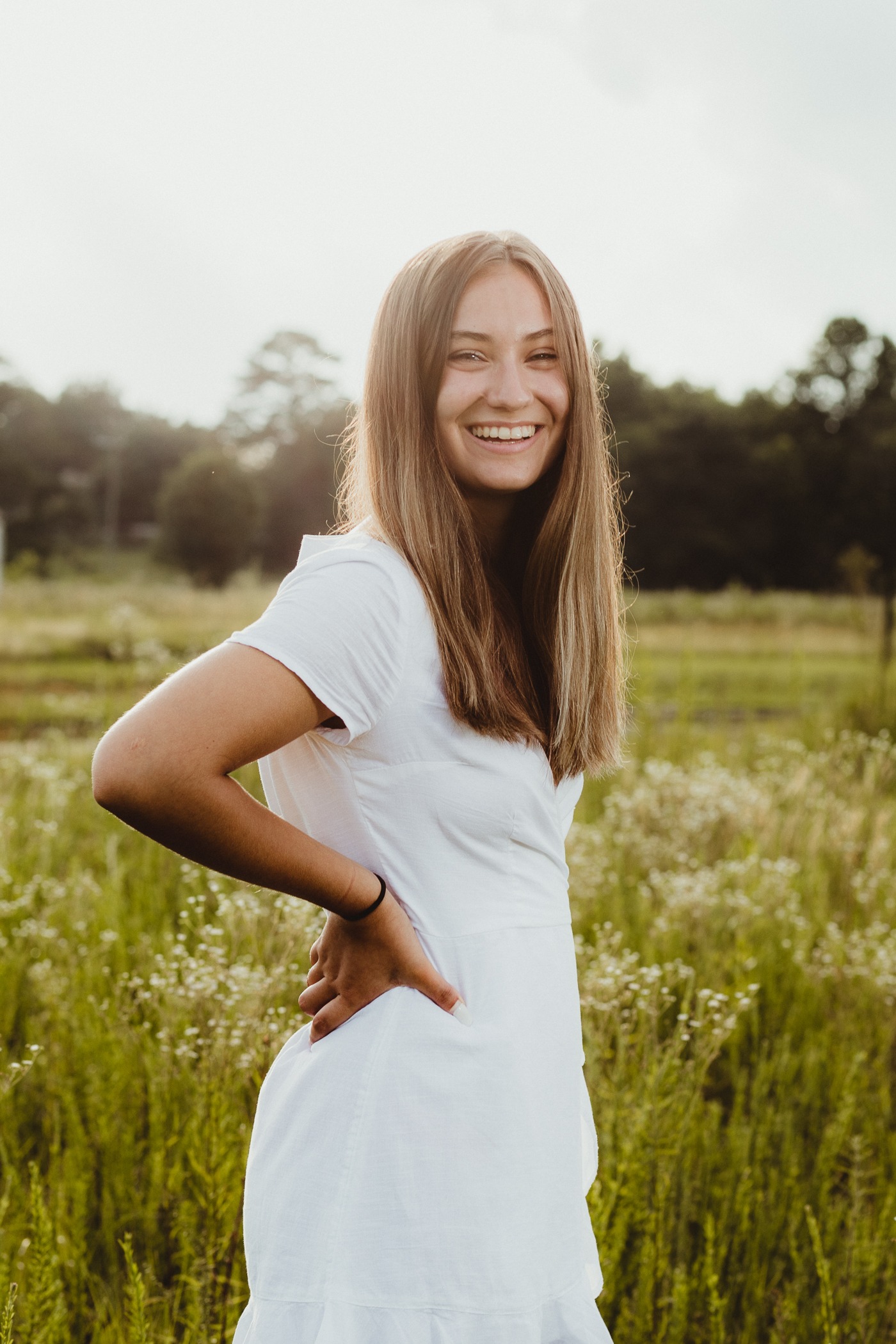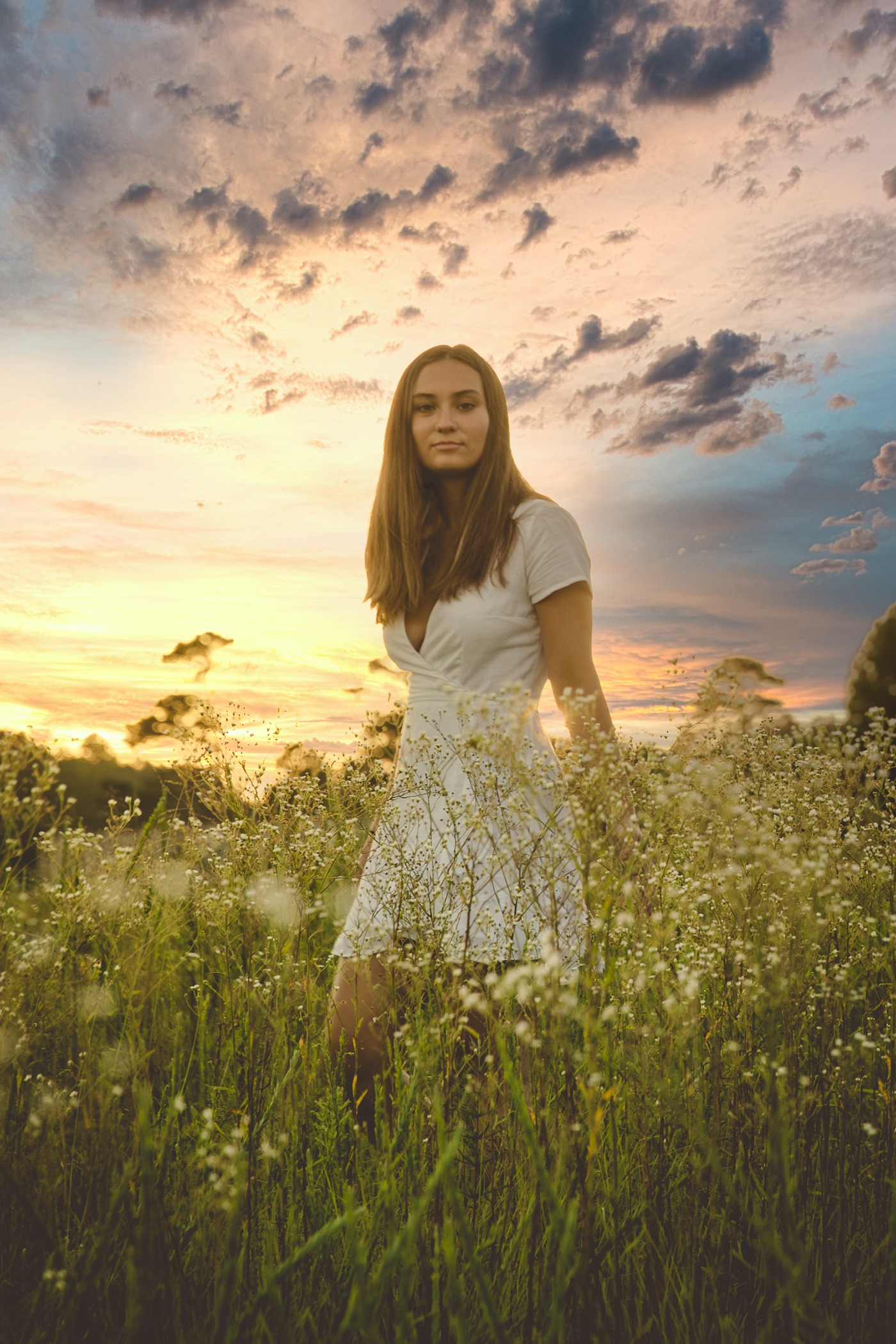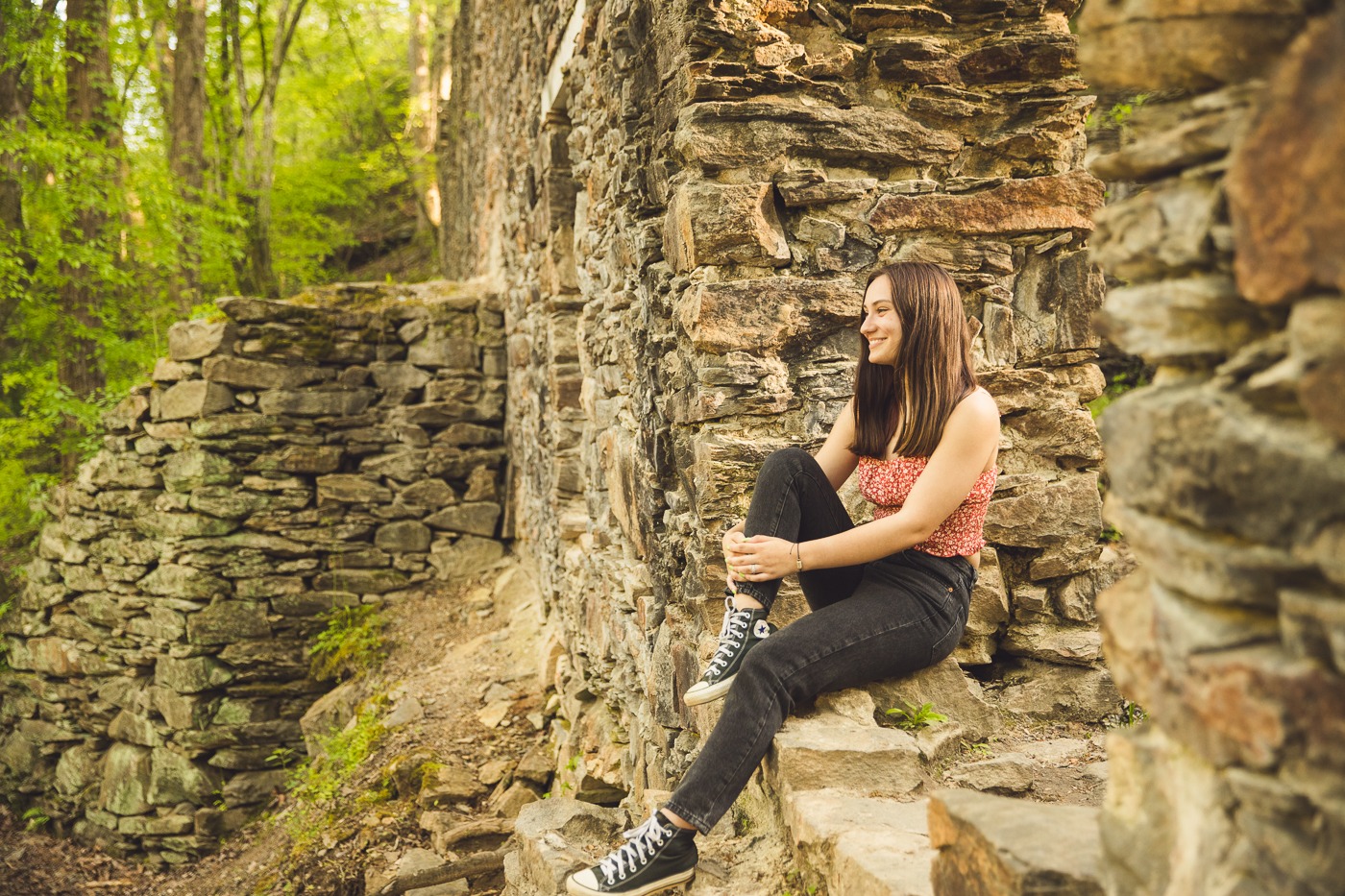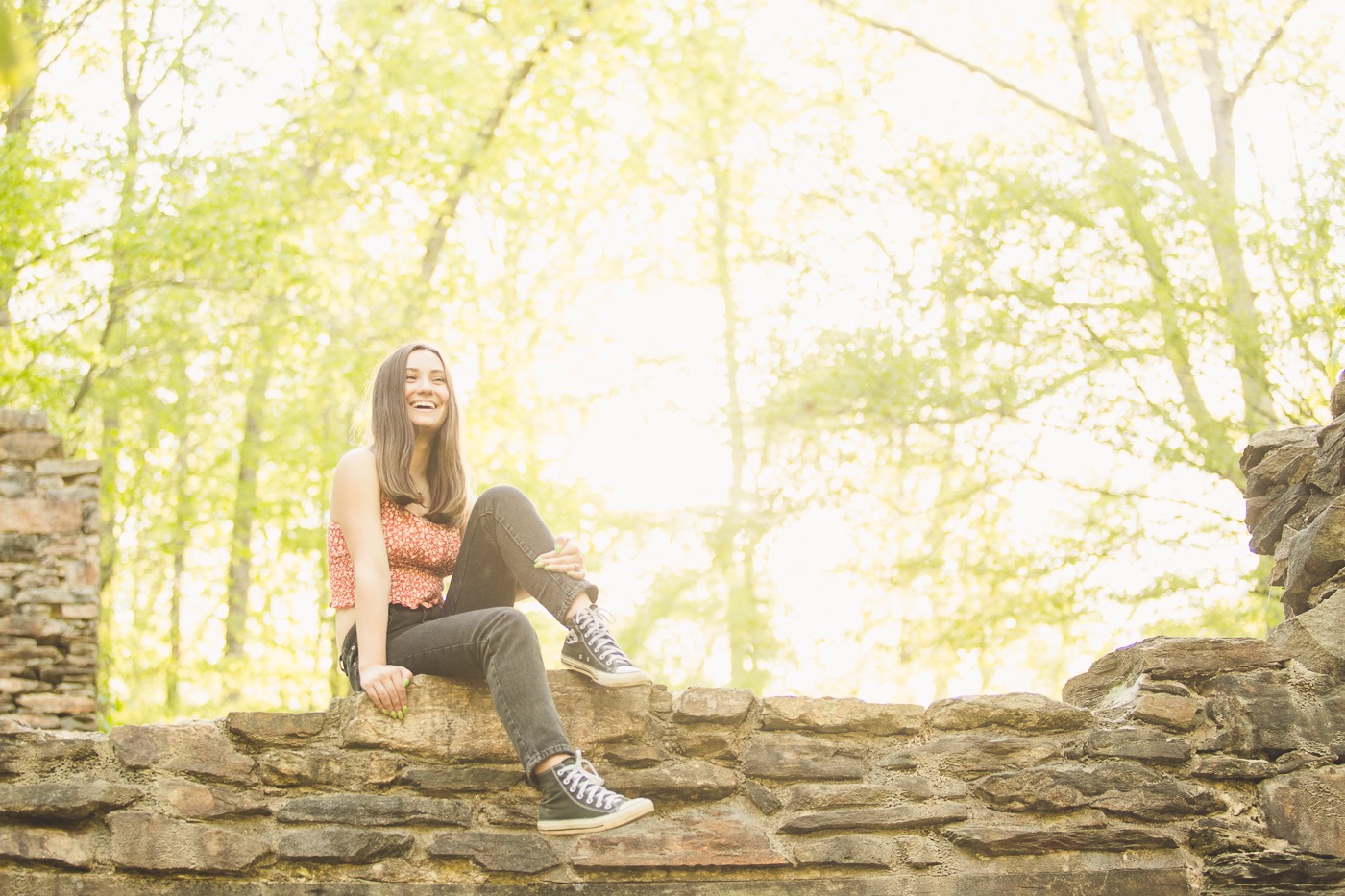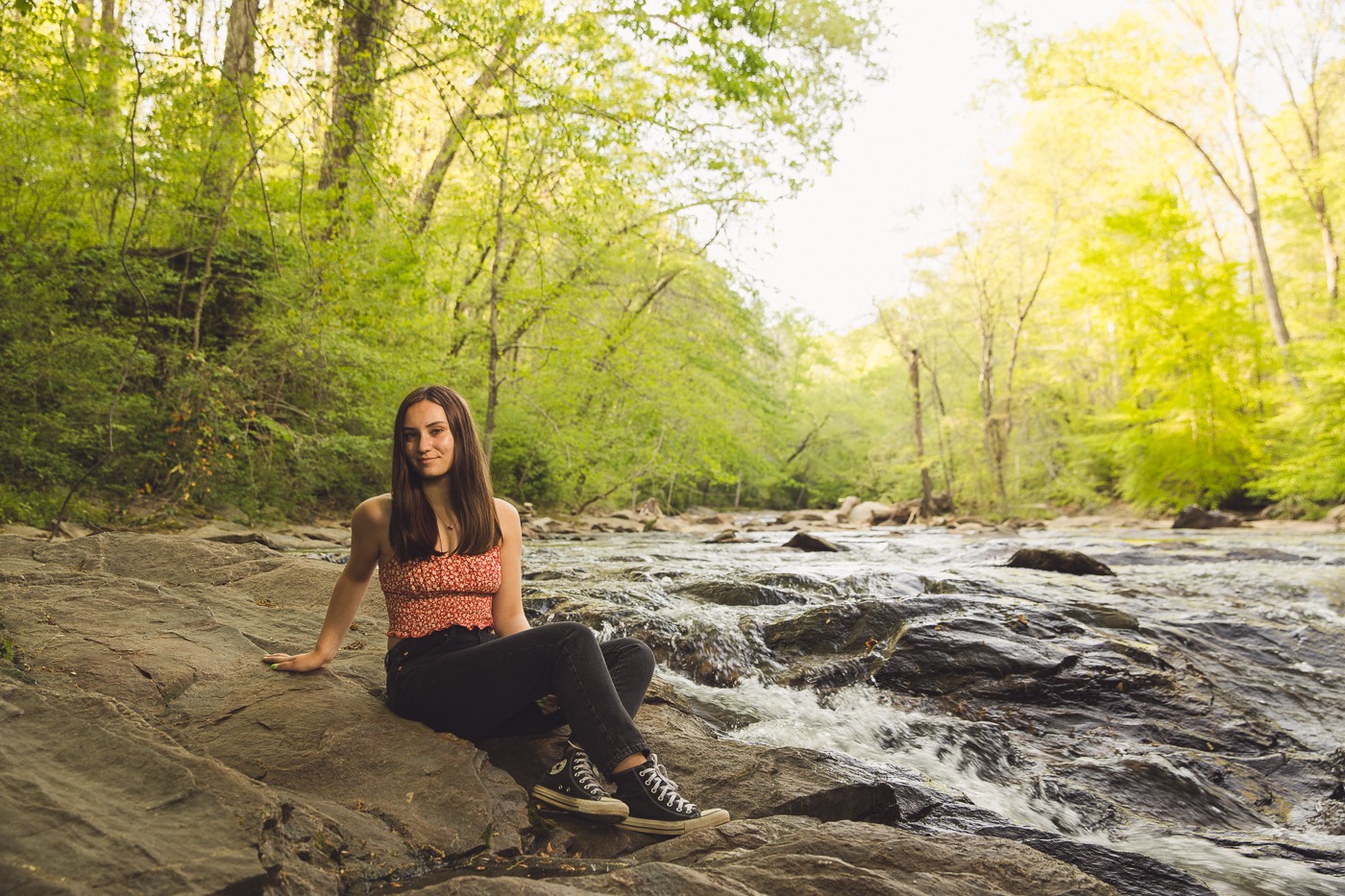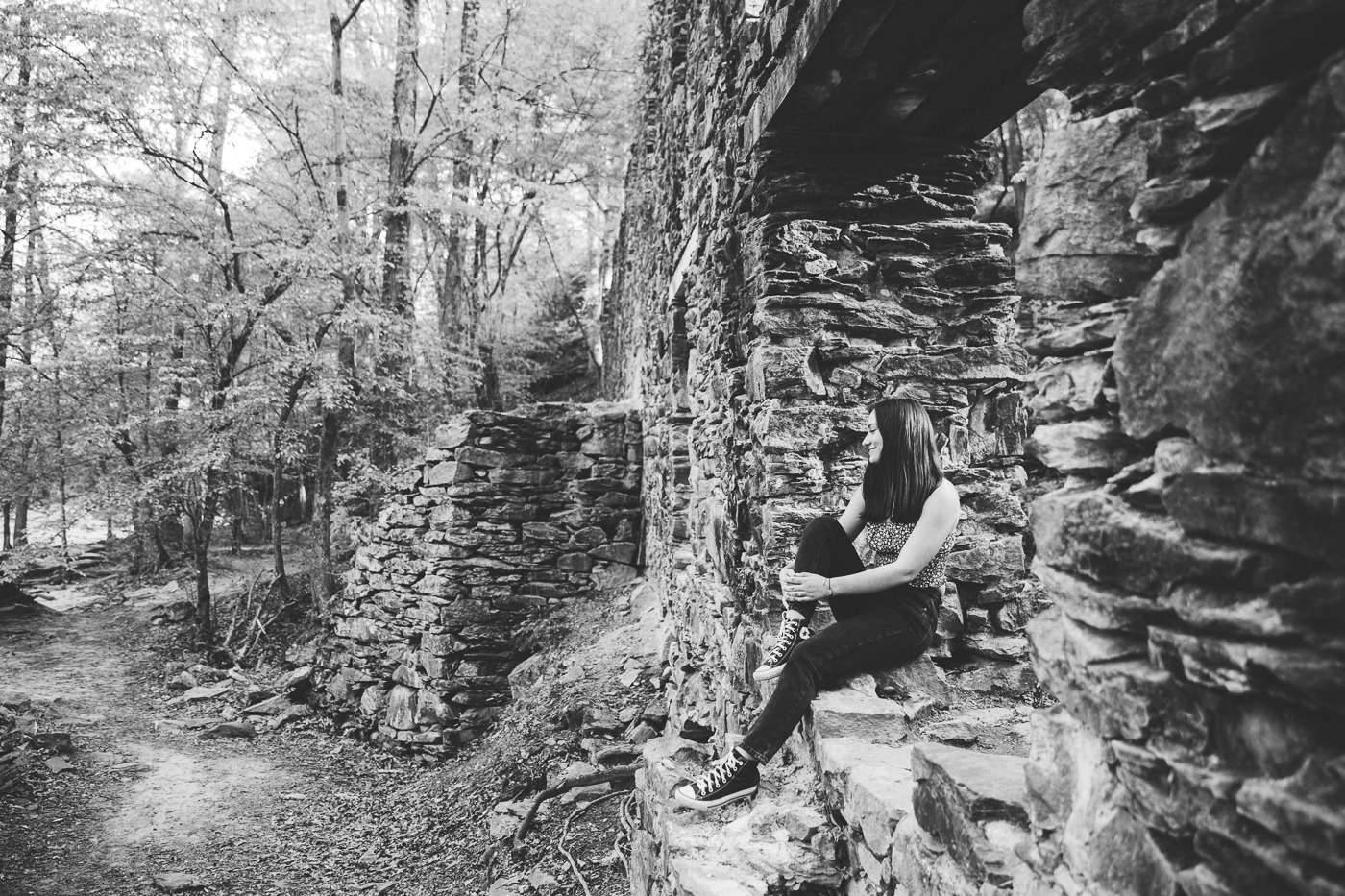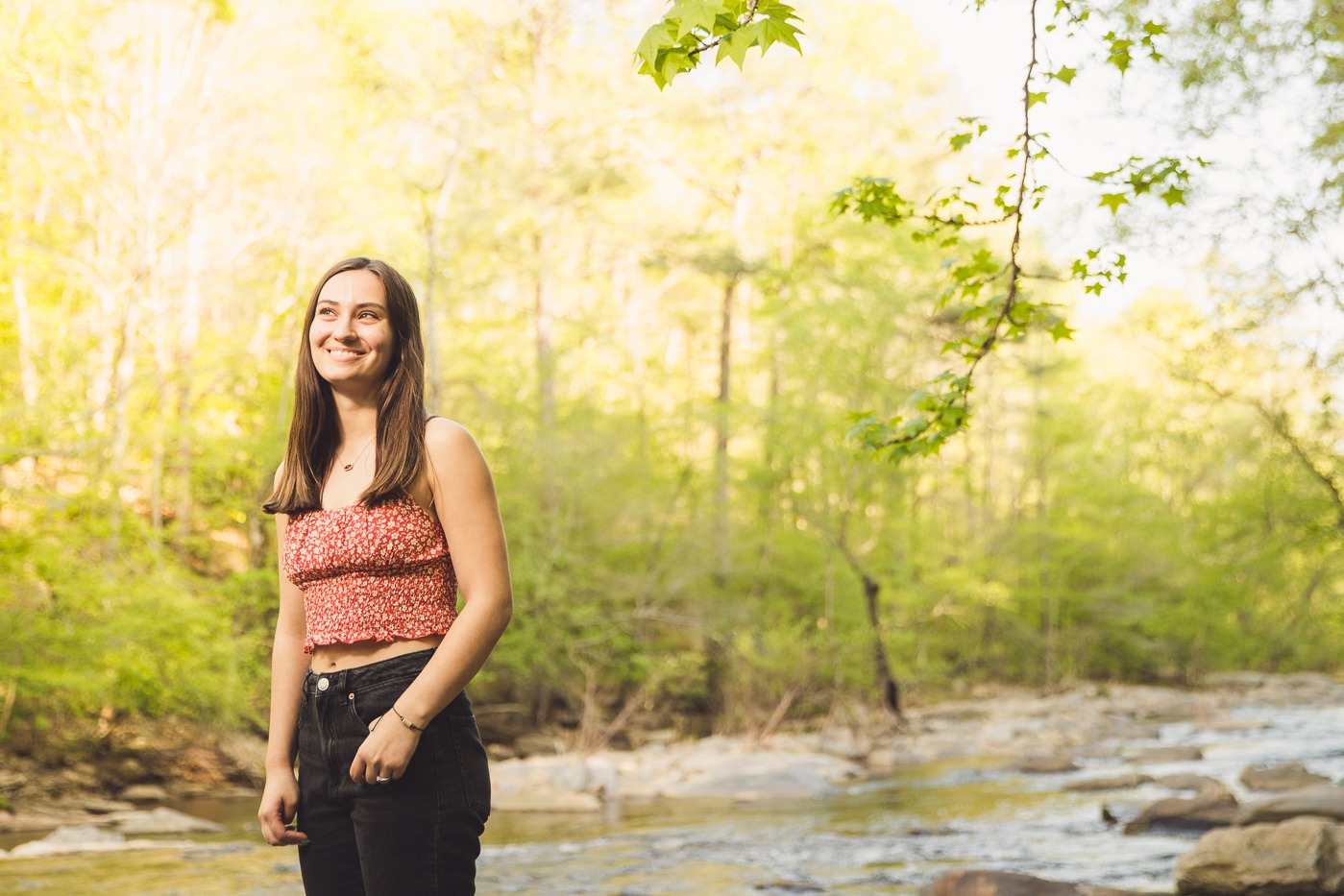 Thanks for a super fun time, Kylee! I enjoyed you and your entourage during both parts of your Woodstock high school senior photography session. You picked great locations and they were definitely worth the drive.