Five Year Wedding Anniversary Photos – Abbye + Art
I love when couples from my past reach out and ask for updated photographs. Then I sit in shock as they remind me it's been five years since I made their engagement images and they want to make anniversary photos. How does that even happen? It doesn't seem like five years.
Working with past clients is super chill!
It's cool to catch up. To realize they remember the process of planning and working together. All the steps. Picking out the right outfits. Discussing how they want to use these new photographs. How they want their all art collection to expand. And they want to include their sweet puppy Maggie (who's not really a puppy anymore, but she's still sweet as can be). The locations we'll work in. How my prices haven't changed in five years (WHAT?!), but I have added some new and super products like vibrant metals since we last saw each other. And then the ordering appt is uber chill. They've been through all of this of looking at products. They know they want the wall art and the digitals.
Anniversary photos at City Springs
So it's really just about meeting up at City Springs and having fun. They dance. We play. I ask lots of questions and don't hear half the answers. The hour flies by and we're changing locations. They switch up outfits and bring out Maggie. We pose and tell Maggie to sit and we smile and we laugh and then we say goodbye after setting up a date and time two weeks later to see all the images.
Image reveal + products in hand is the best!
I love watching the reactions during the slideshow when they see the images for the first time. And what's even better is putting products in hand. Hearing the satisfied sighs. Seeing the nods and smiles as they take in the wall art and know they're going to love seeing it on their walls. So much. That? That's the best.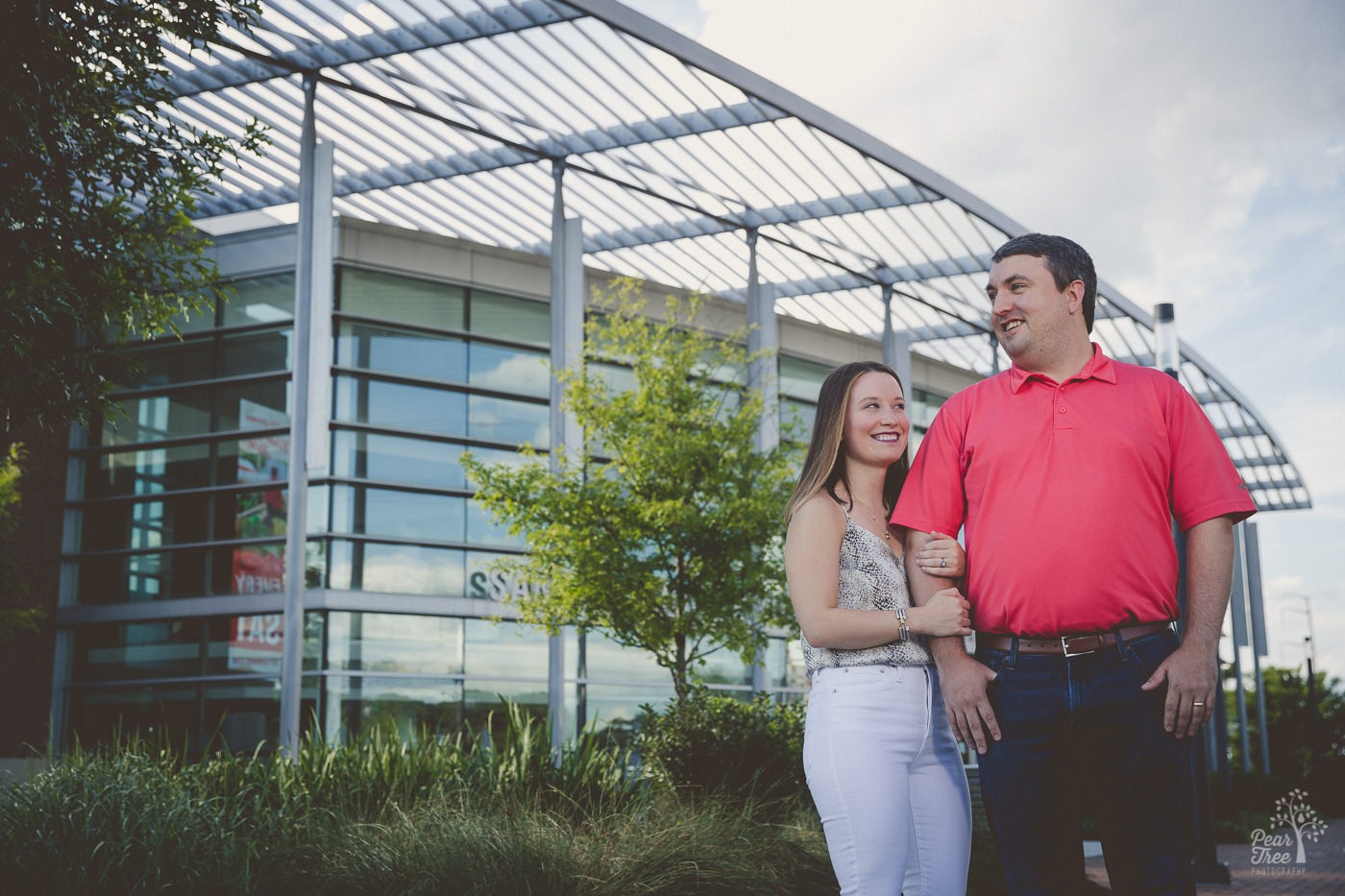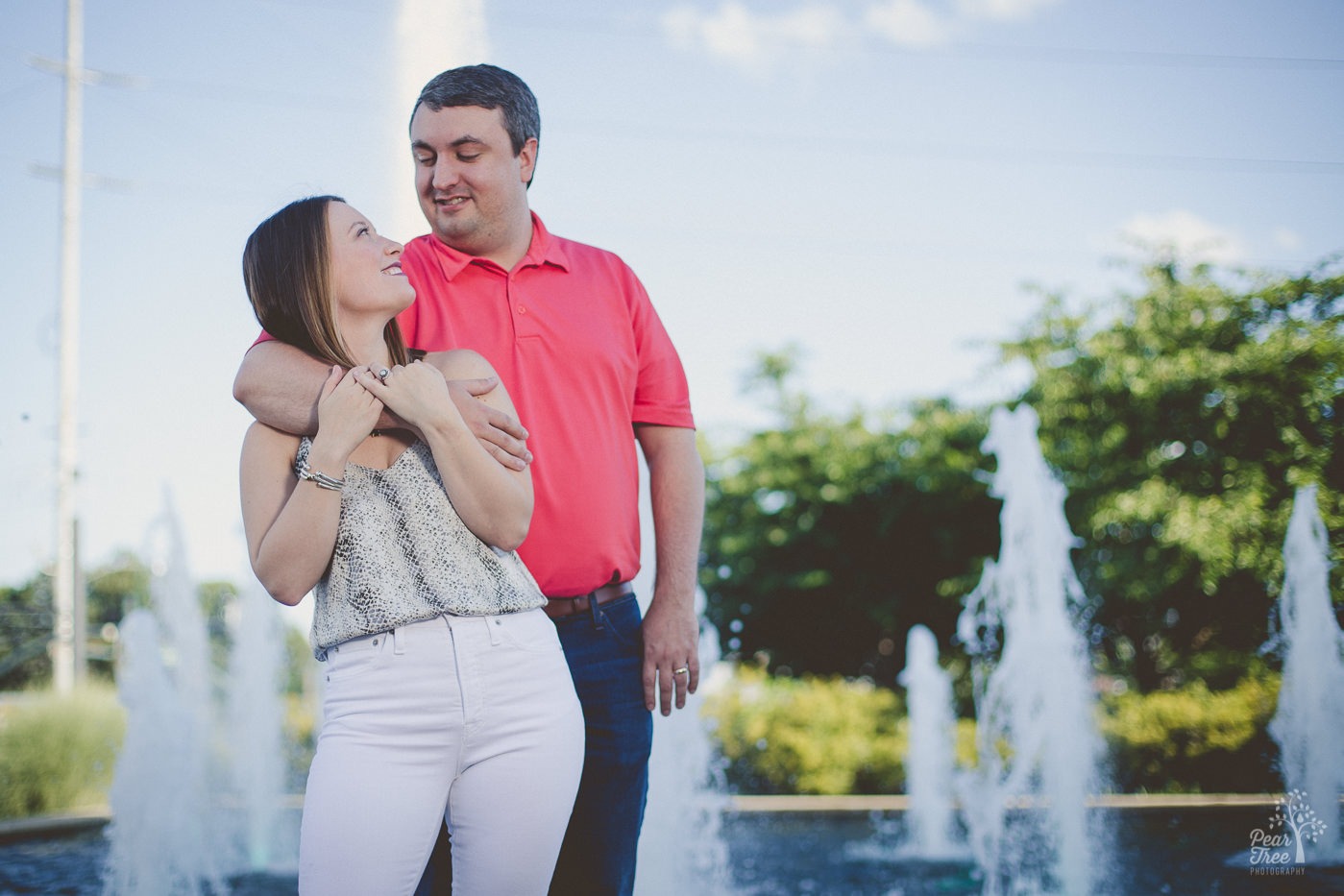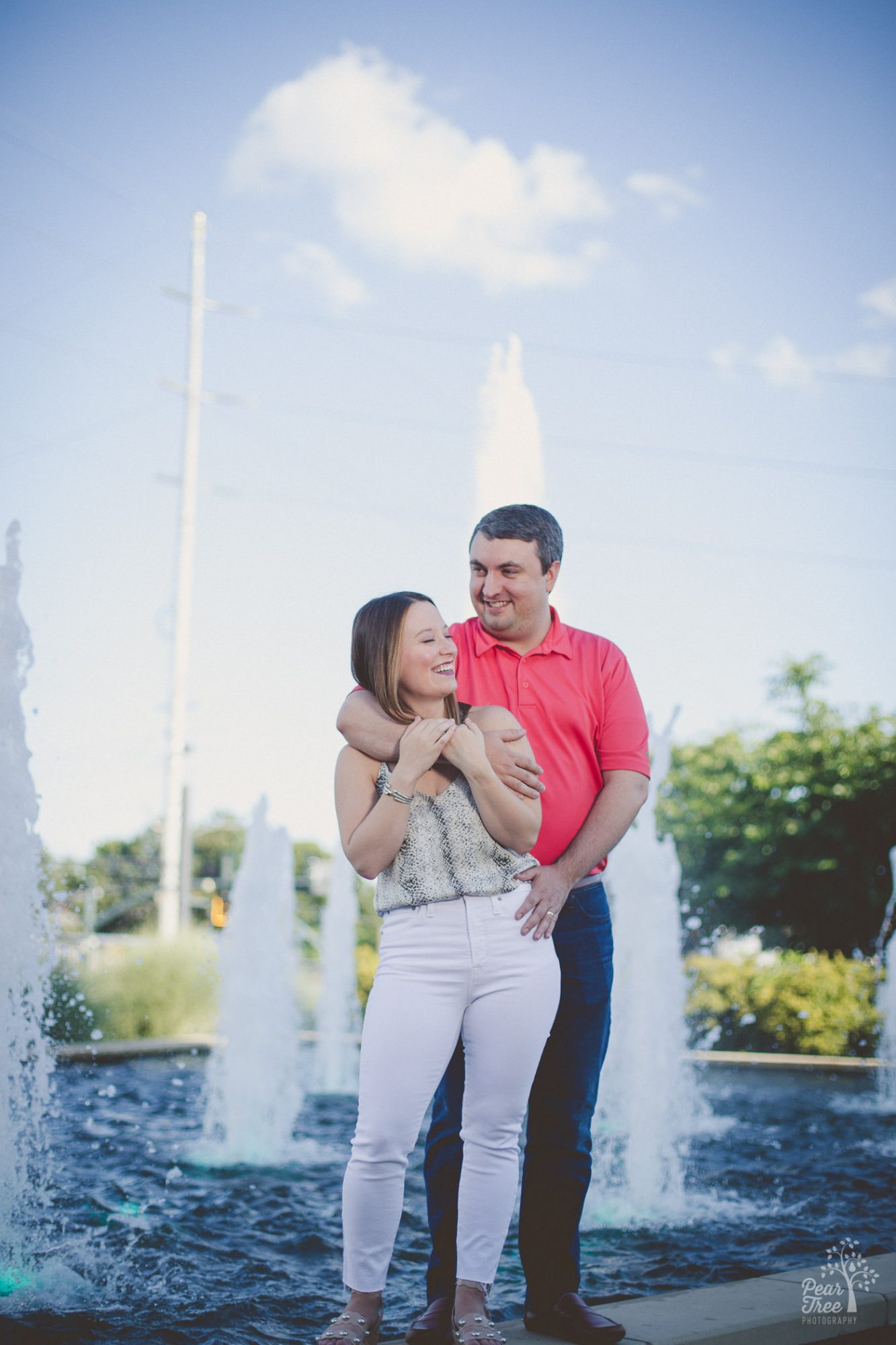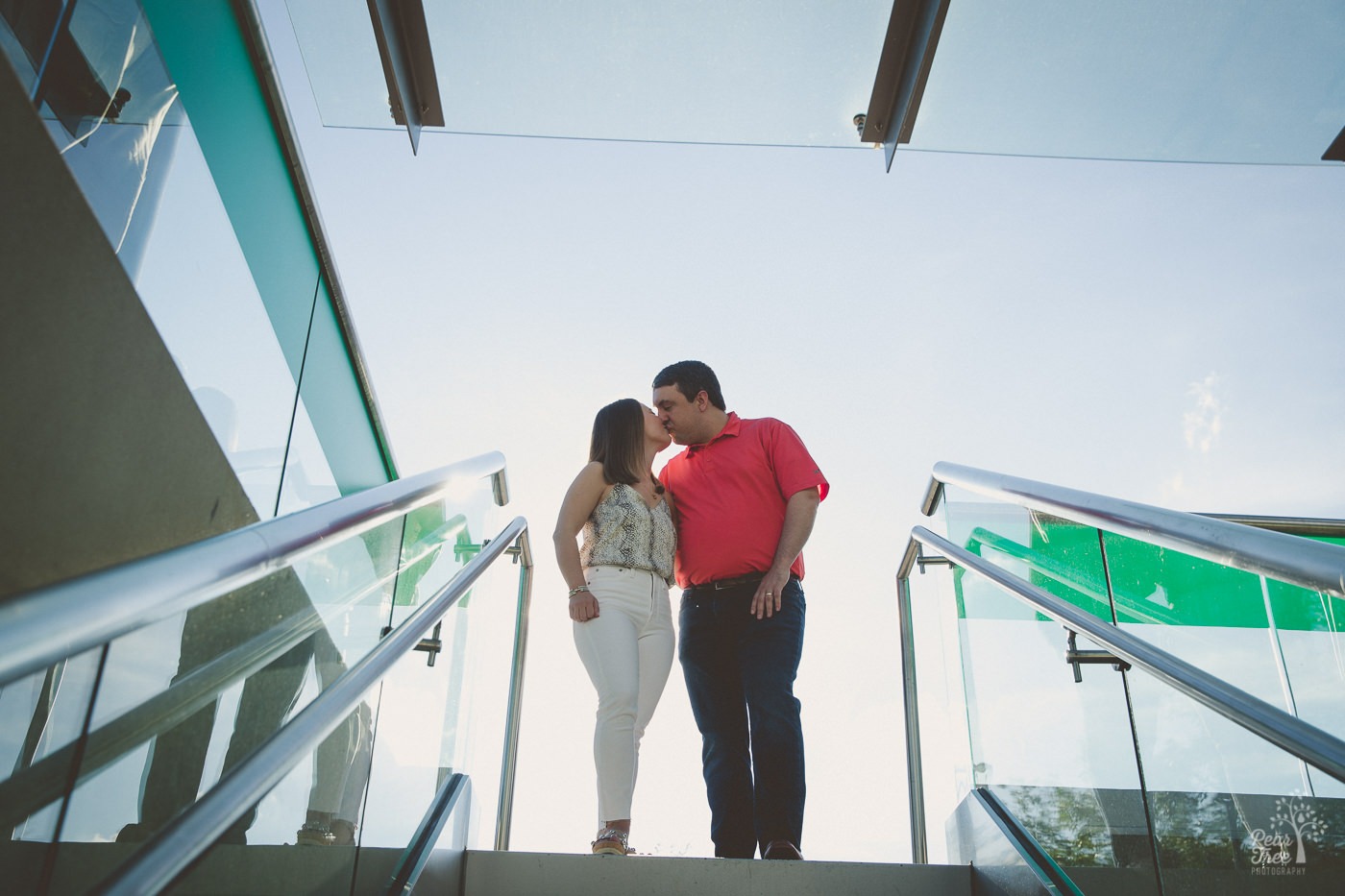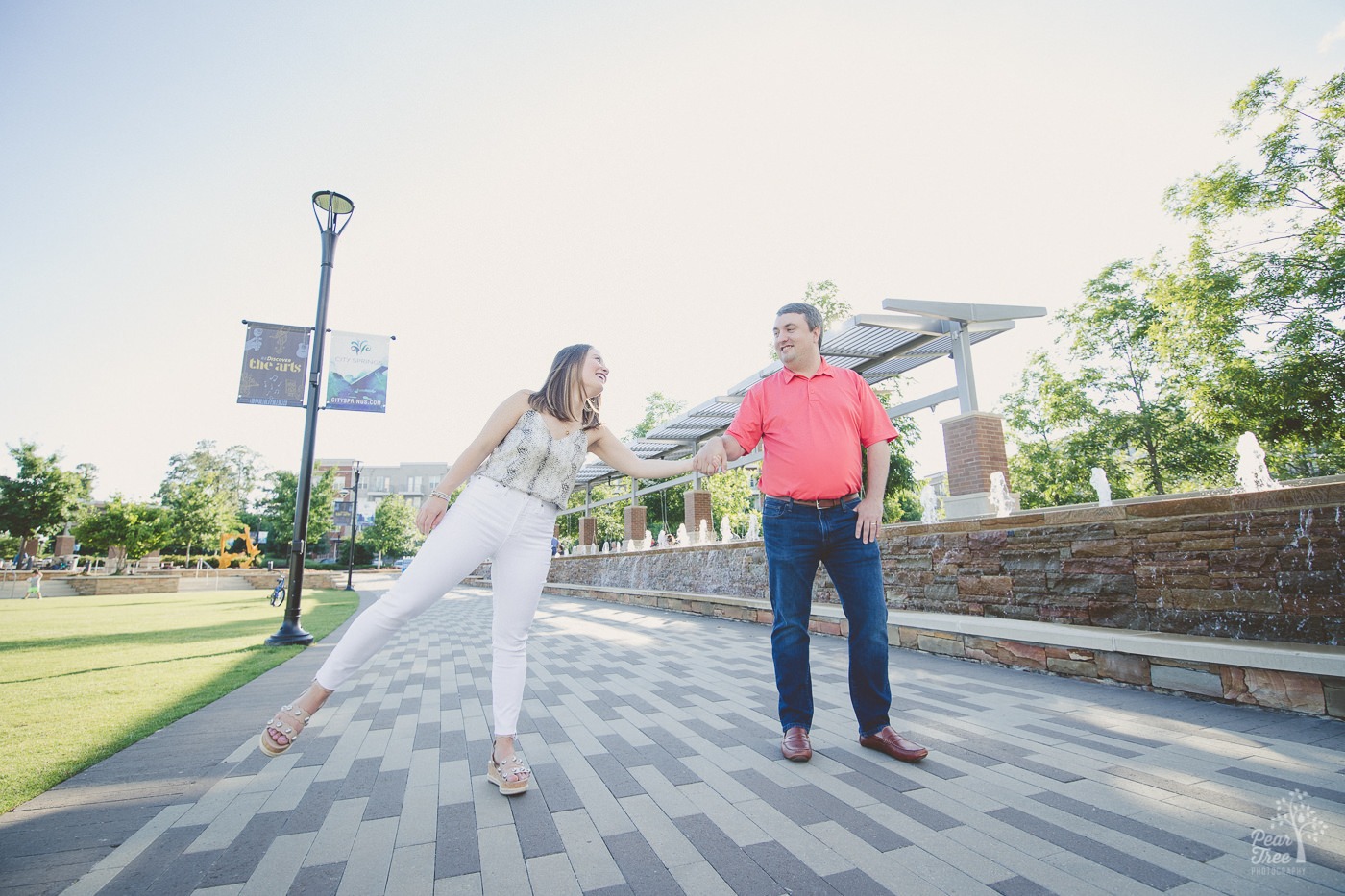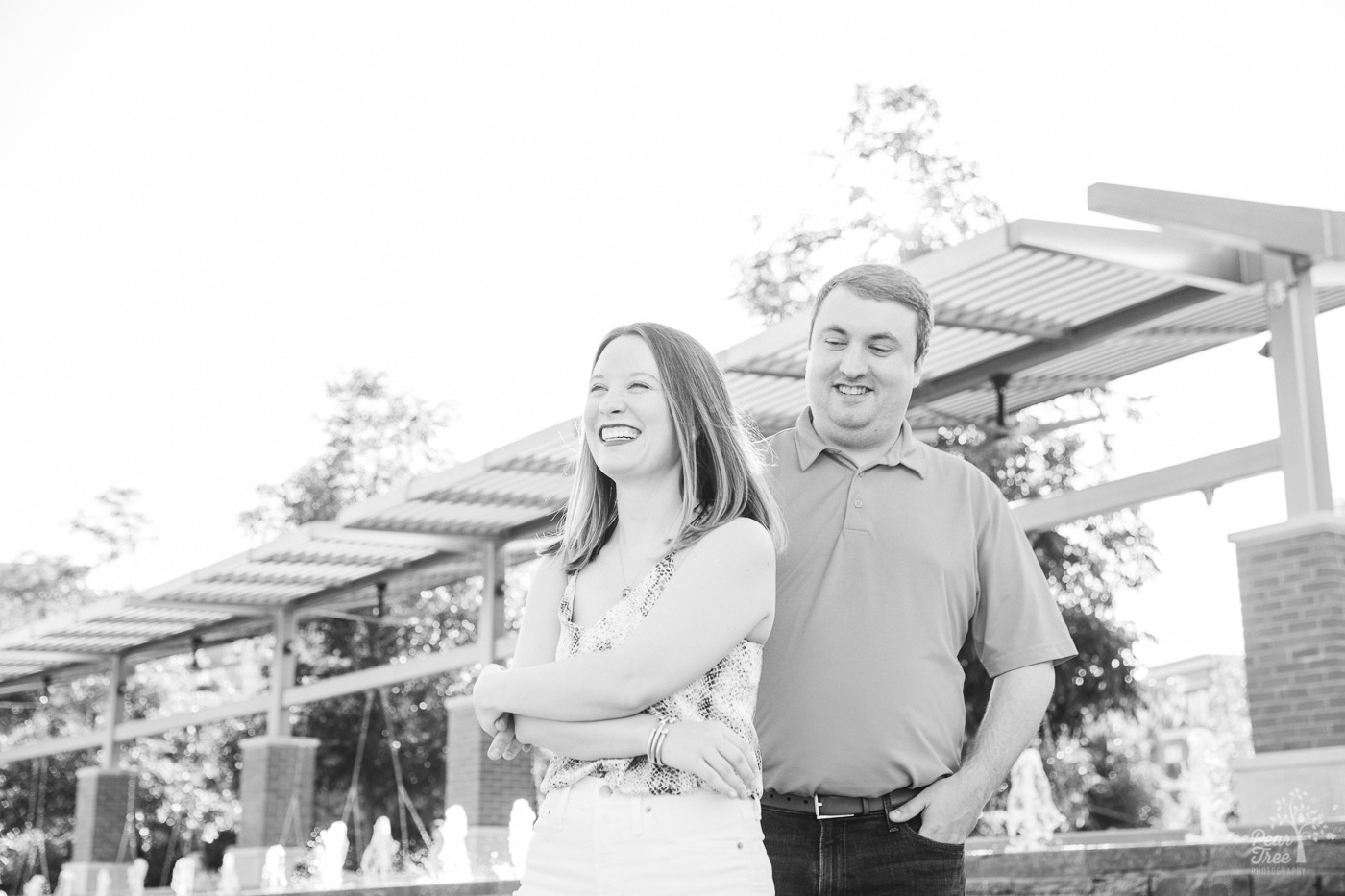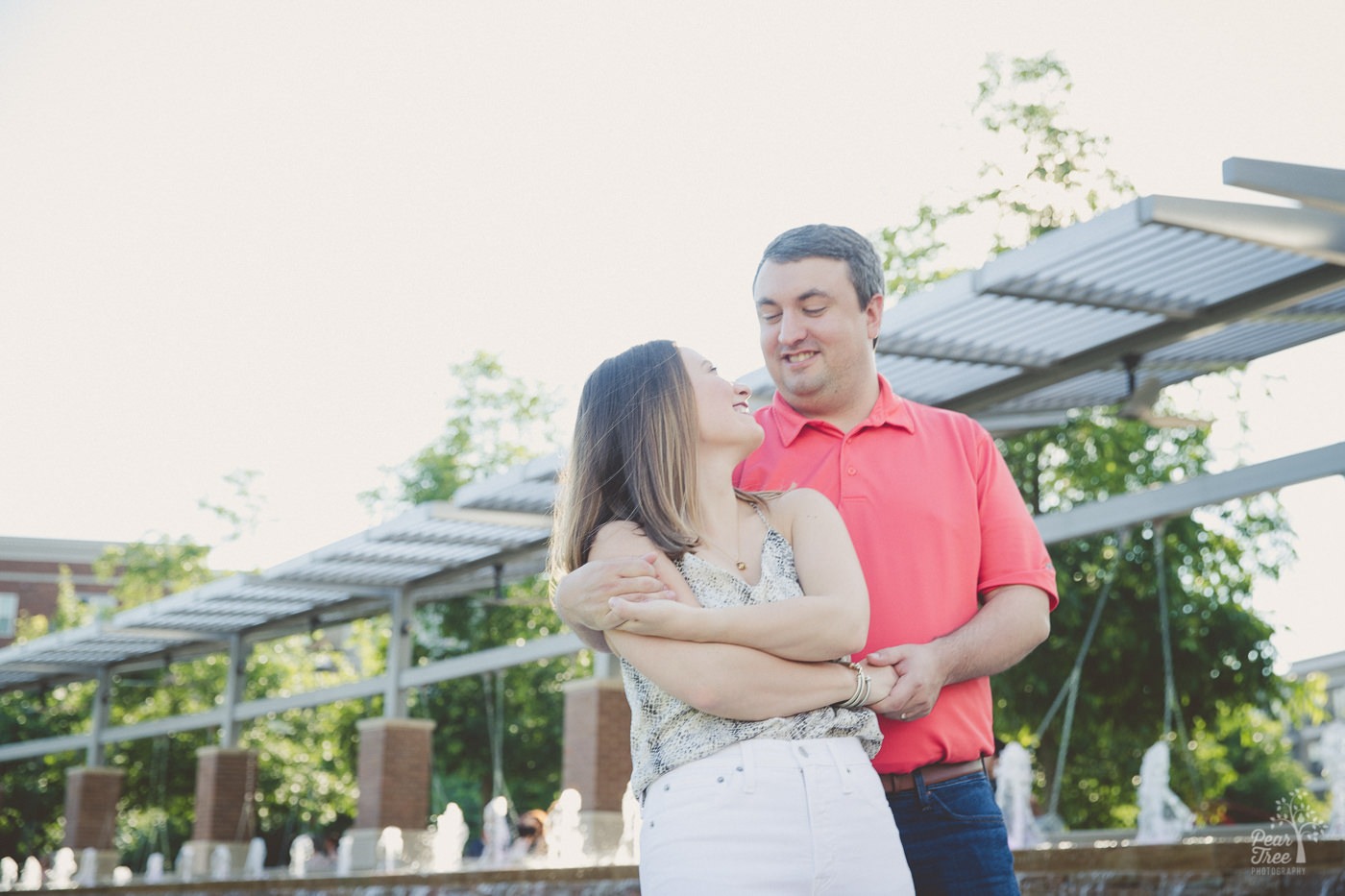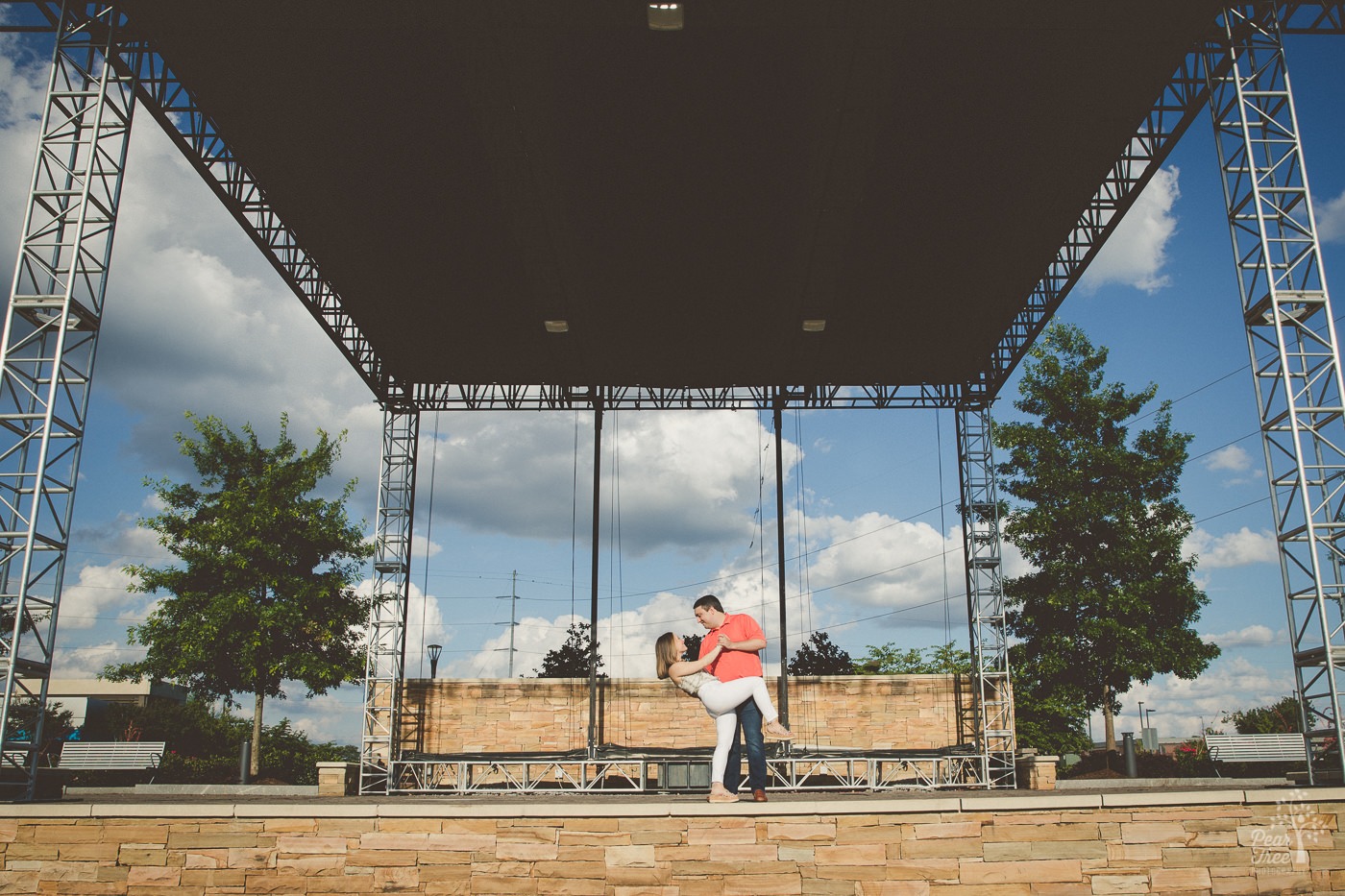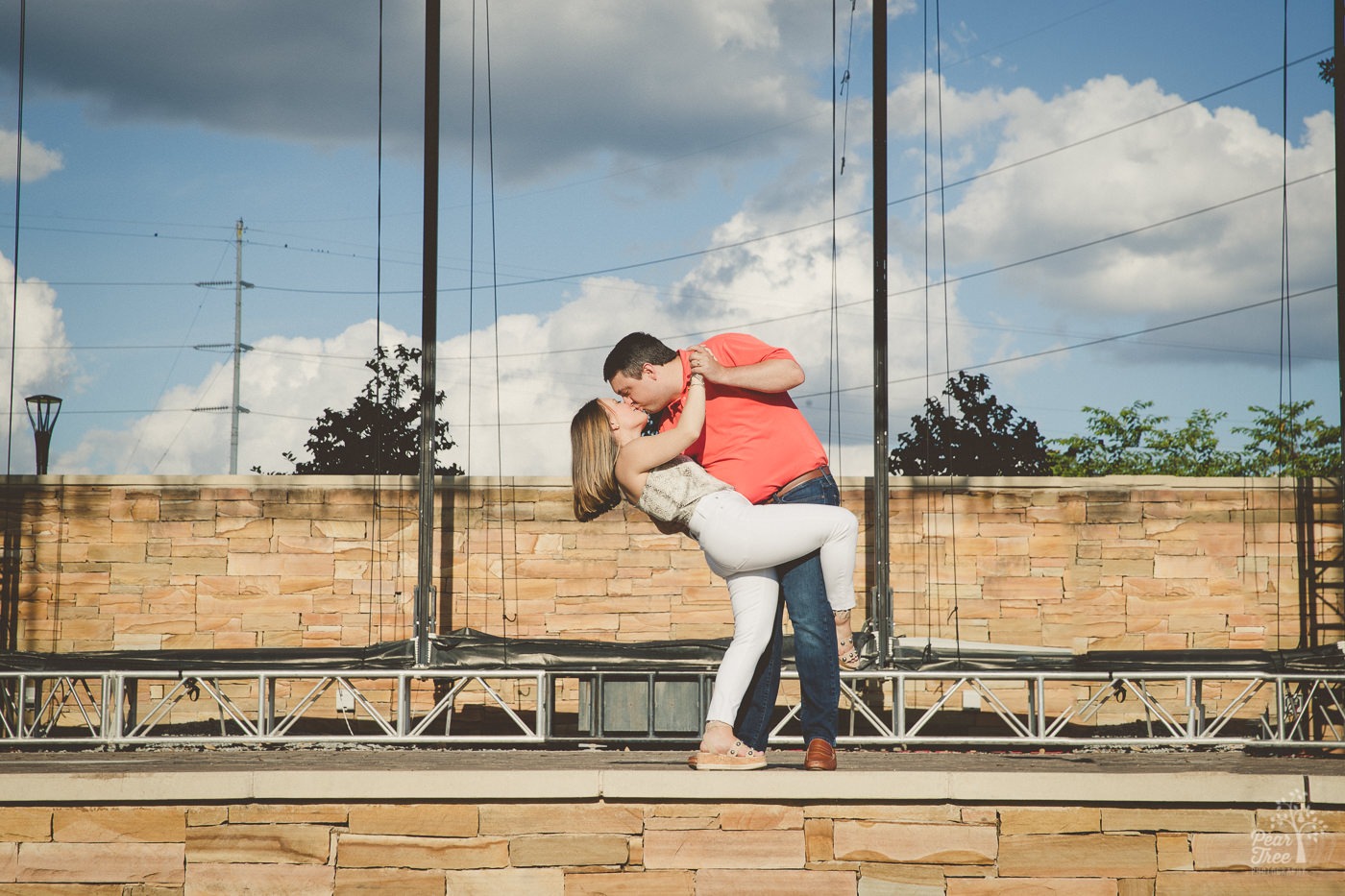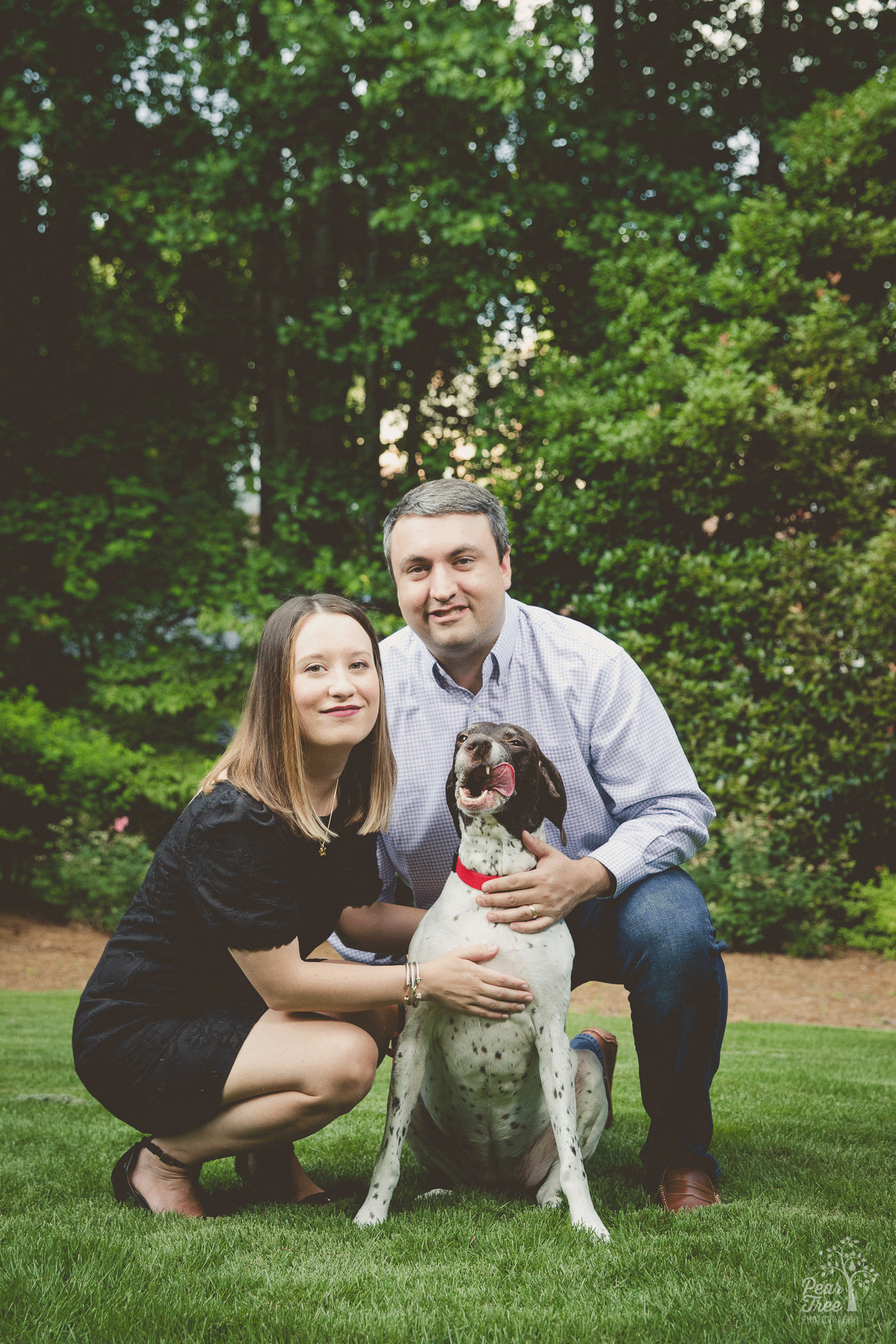 Thank you Abbye and Art for coming back! I adore you guys and loved catching up with you!