Engagement Session in Midtown Atlanta – Tori + John
There's an old saying that opposites attract. You know it, right? A bit overused, but it hangs around because there is truth in it. These two aren't exactly opposites. They're careful with their words. And they're very intentional in their actions. How they spend their personal time. As well as how they help others. I learned so much about these two during their engagement session in midtown Atlanta.
Balance Is Good
Yet there is this balance. A gentleness and kindness that goes with their respect for each other. And a level of amusement as they work to engage and surprise the other into bursts of laughter. One laughs more easily than the other. The other gives wry smiles.
Atlanta Botanical Gardens in Midtown Atlanta
We started in the Atlanta Botanical Gardens with an open arms welcome to roam wherever and even stay past normal hours before moving onto Piedmont Park. The first spot we went to was on their restaurant rooftop with an excited bird raising his wings in the background.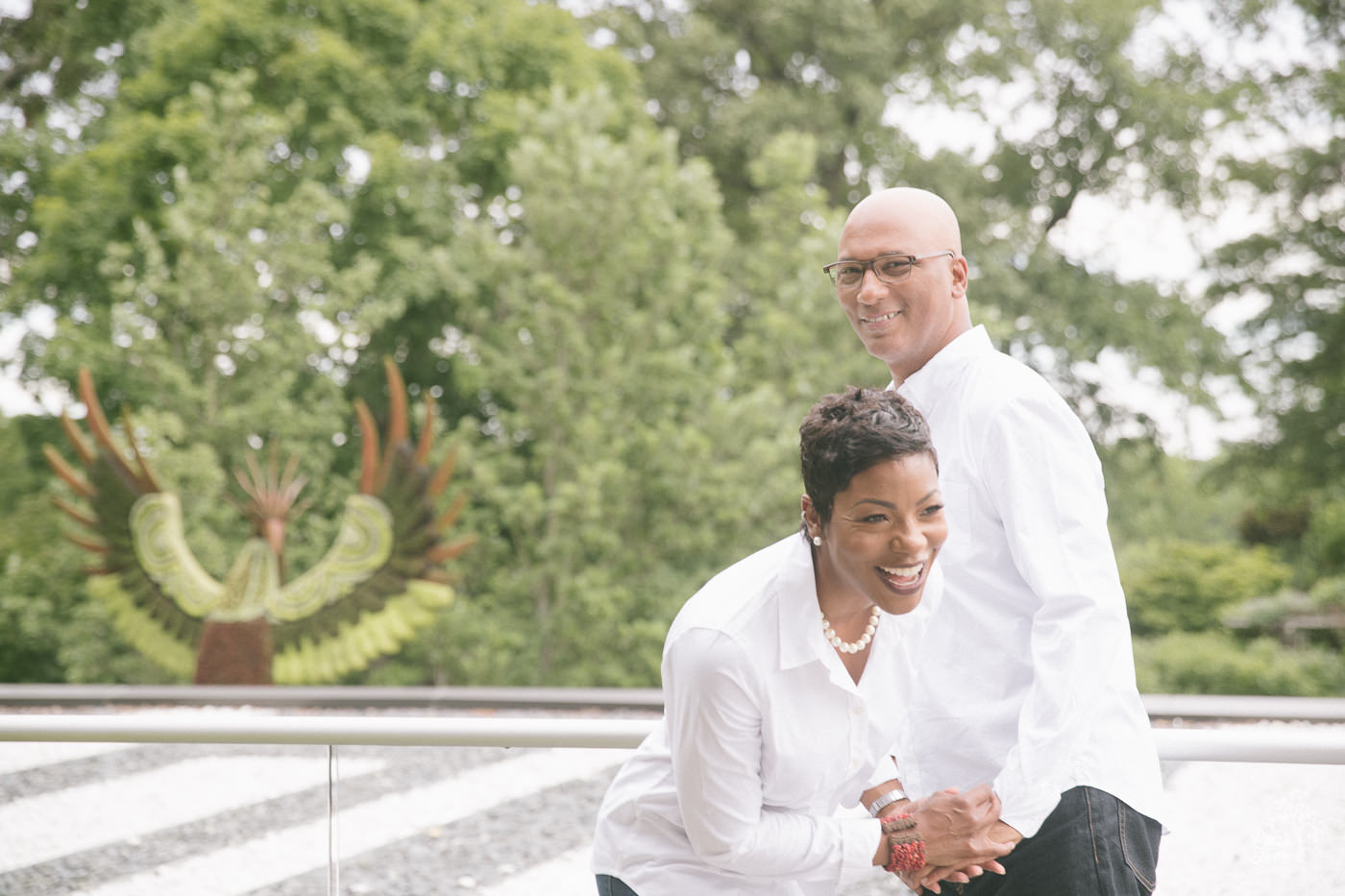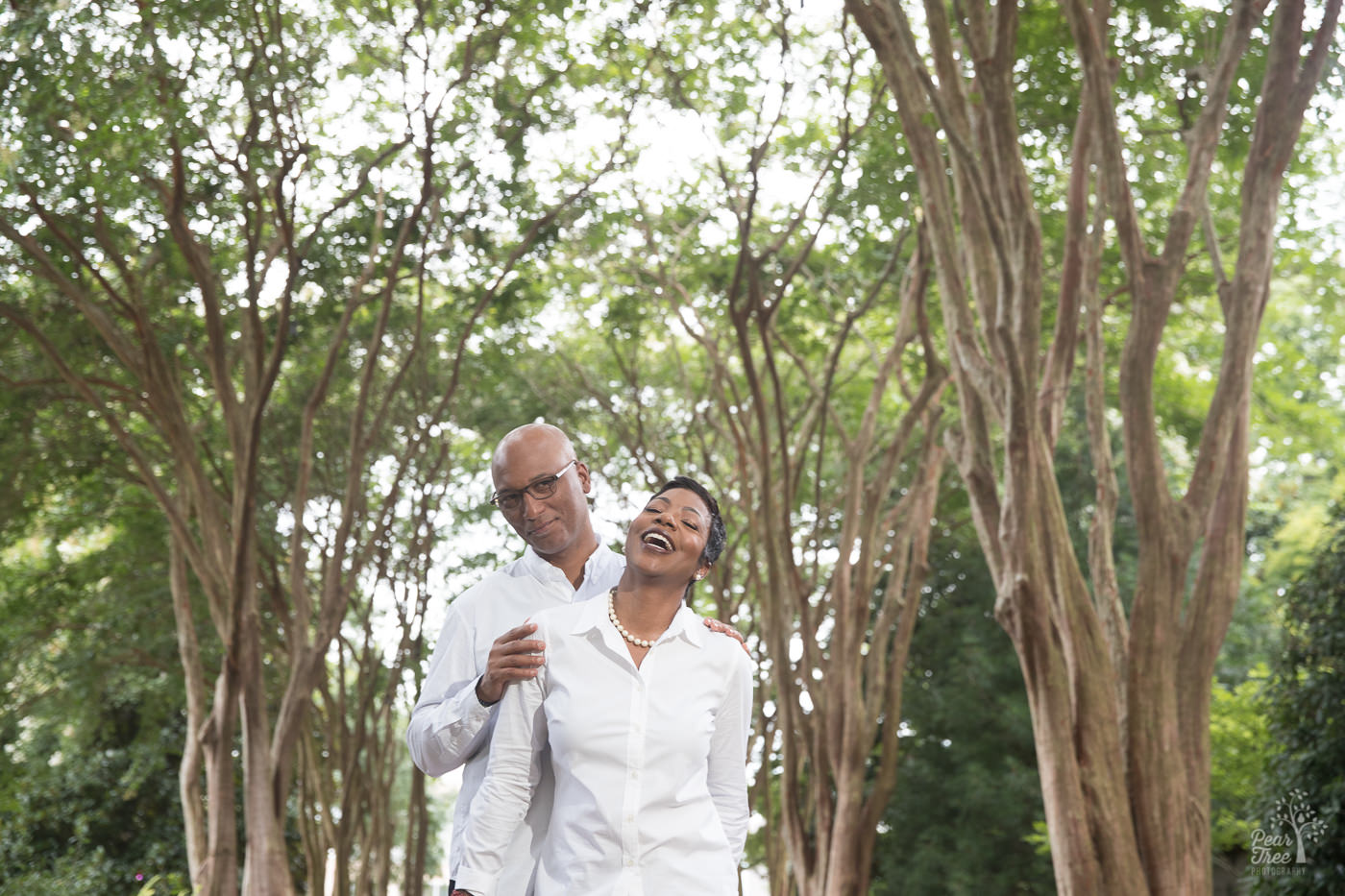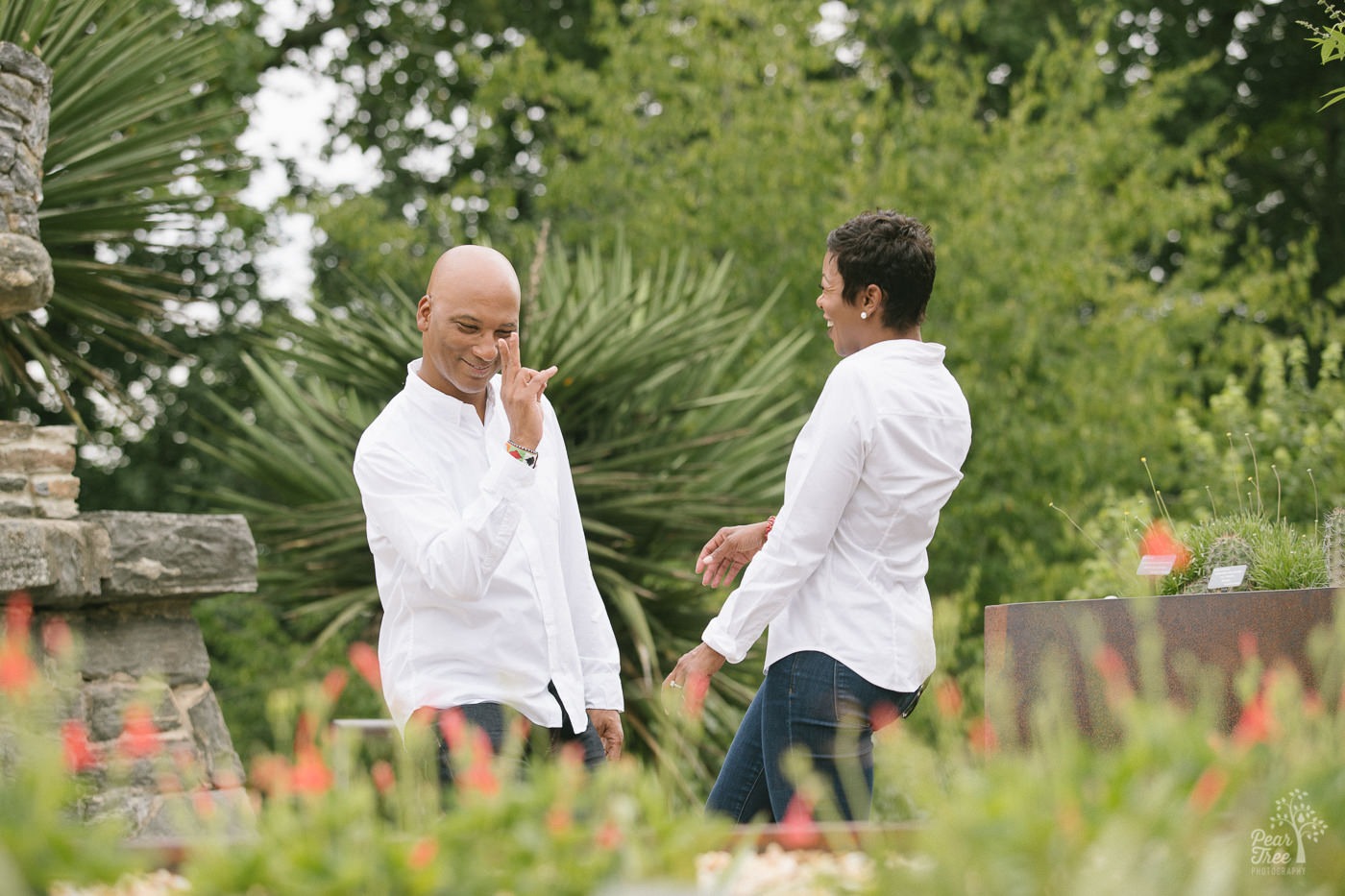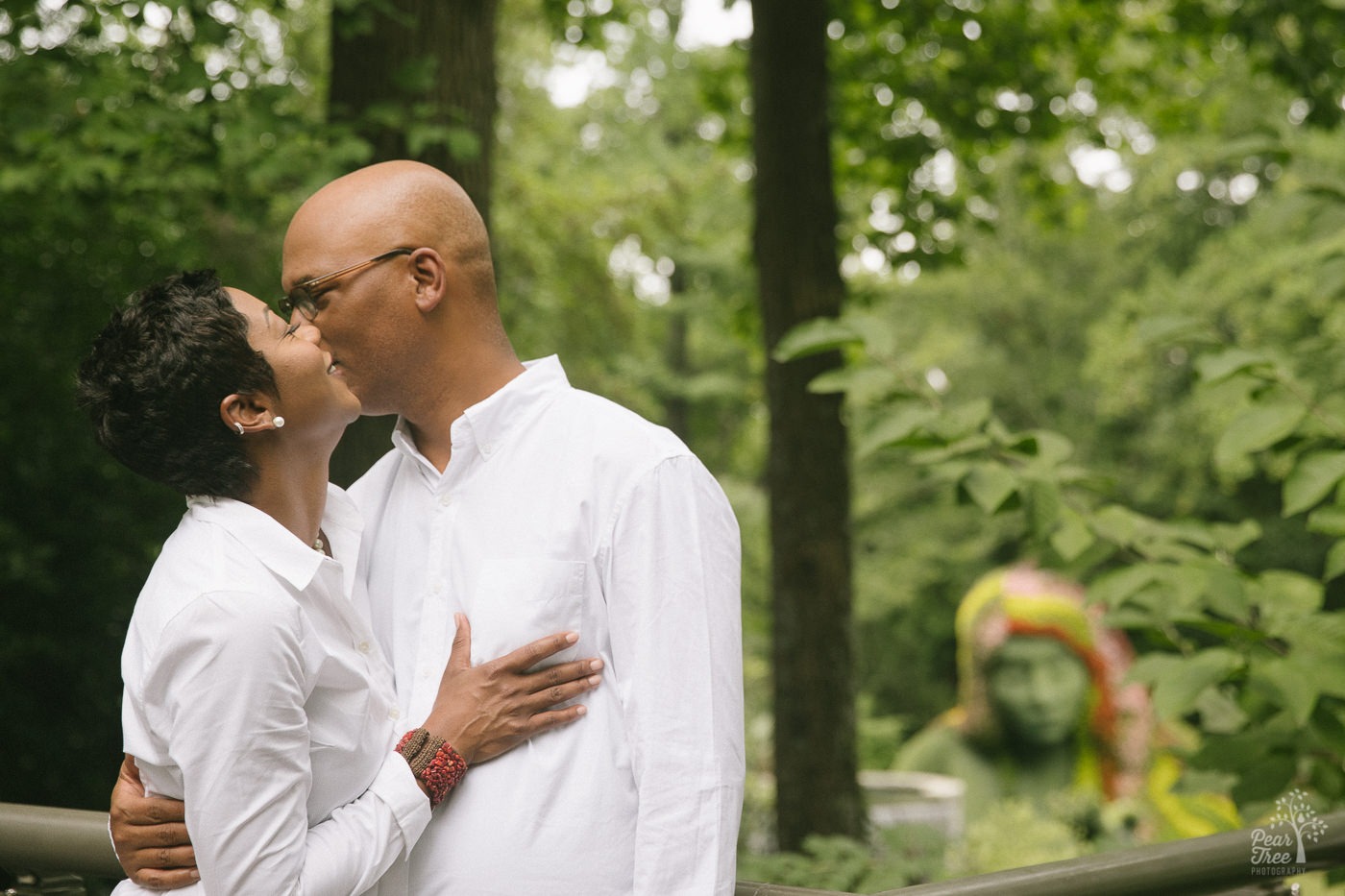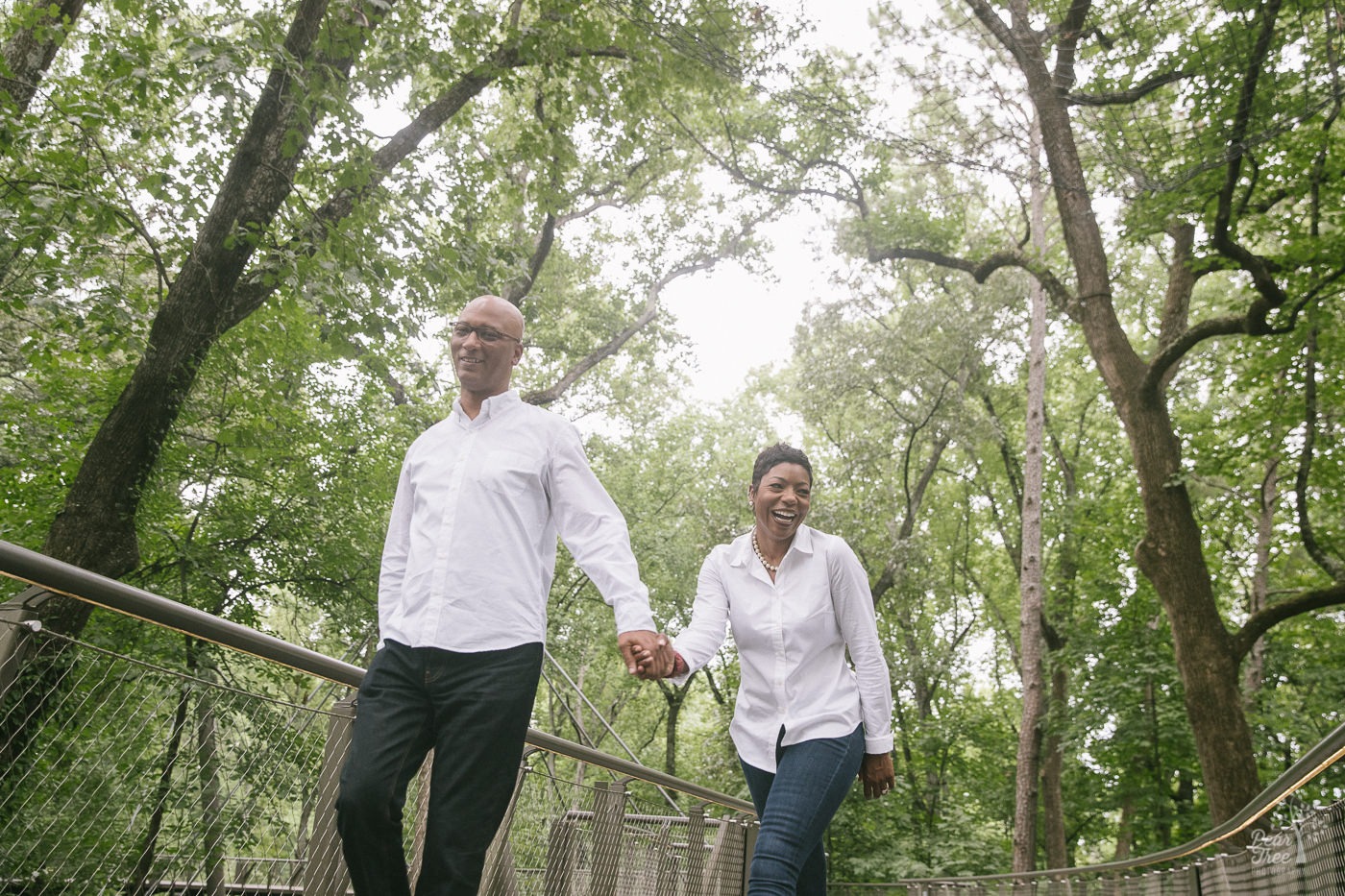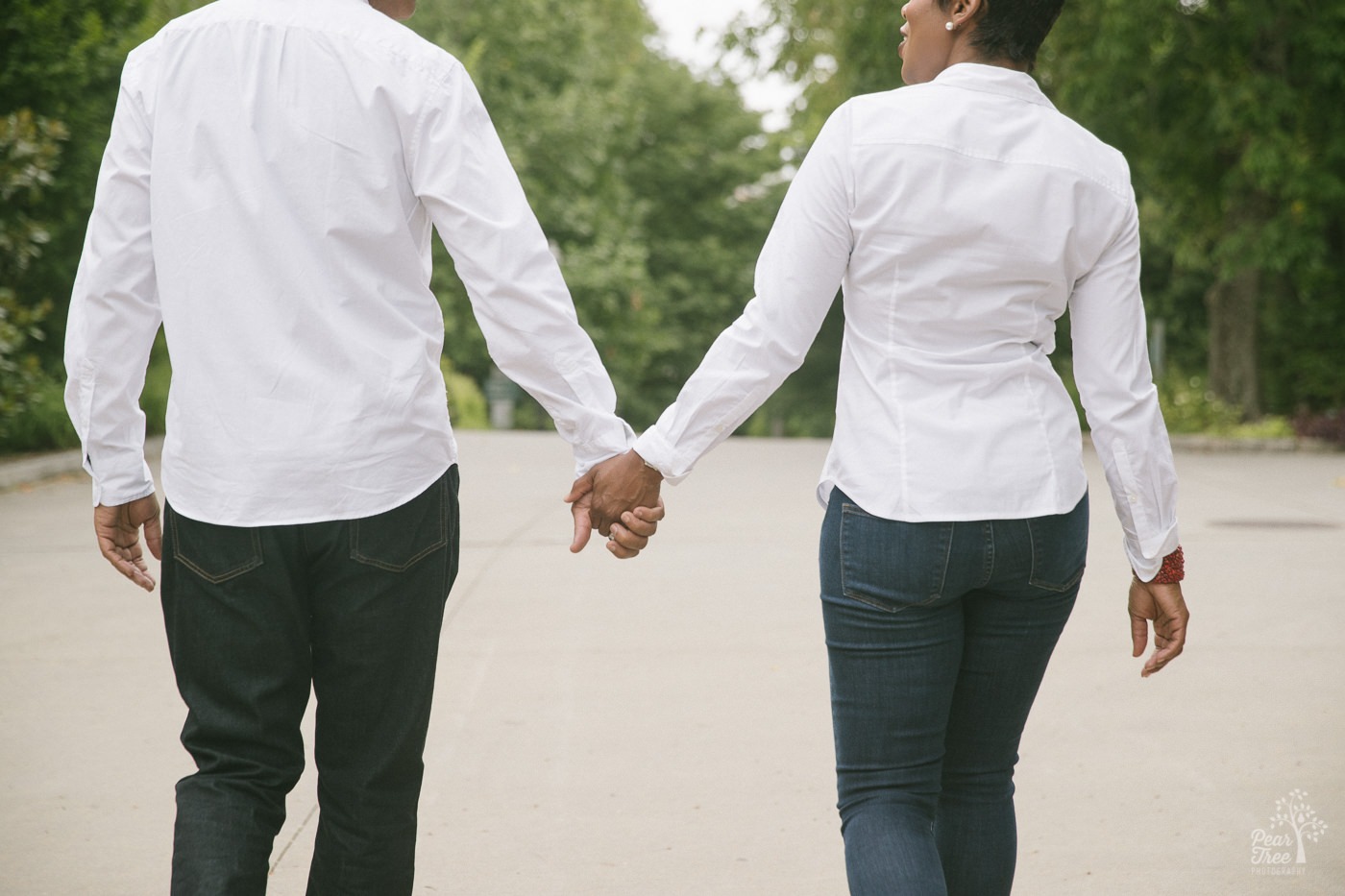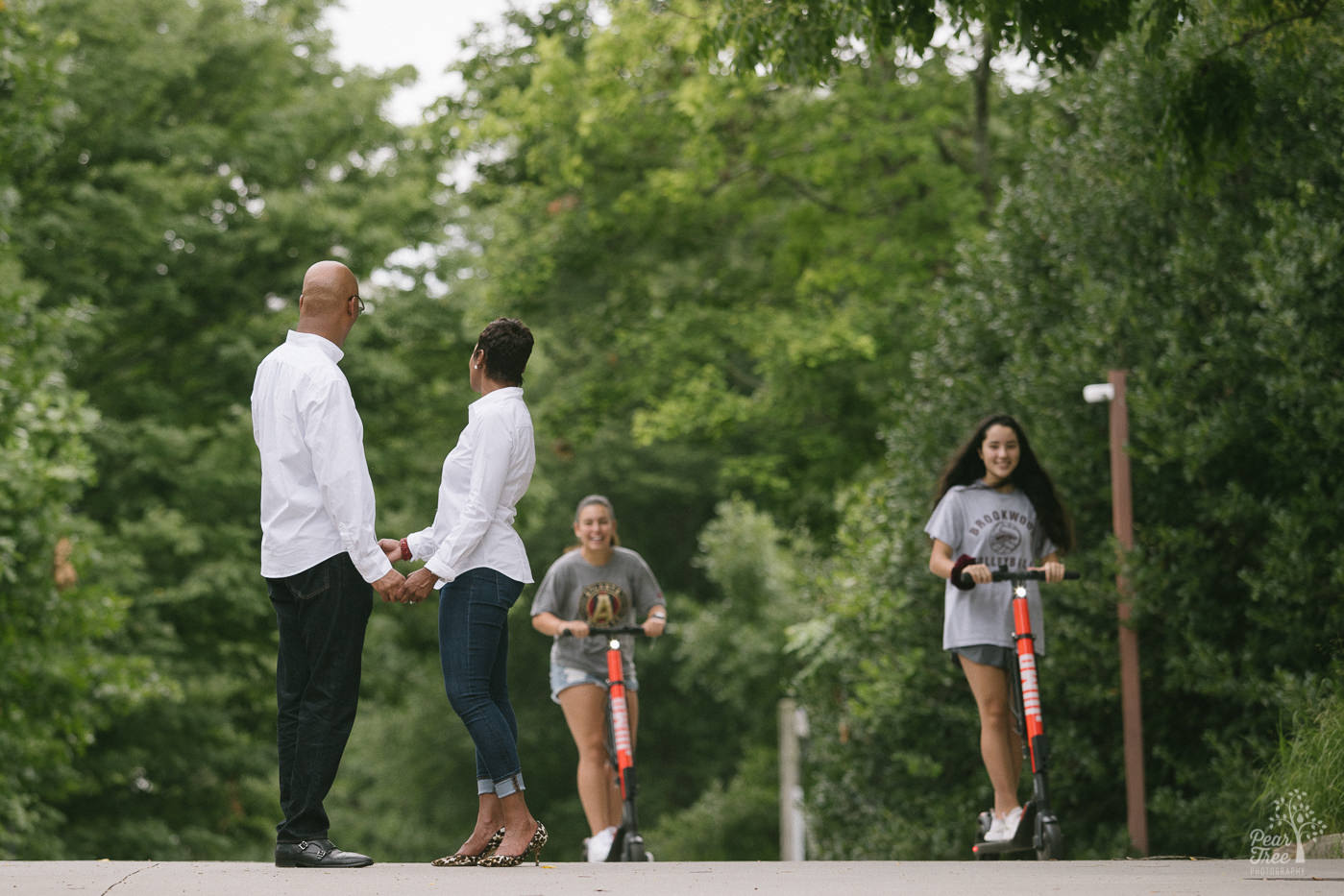 Walking through Piedmont Park, of course we had to make the obligatory skyline photographs.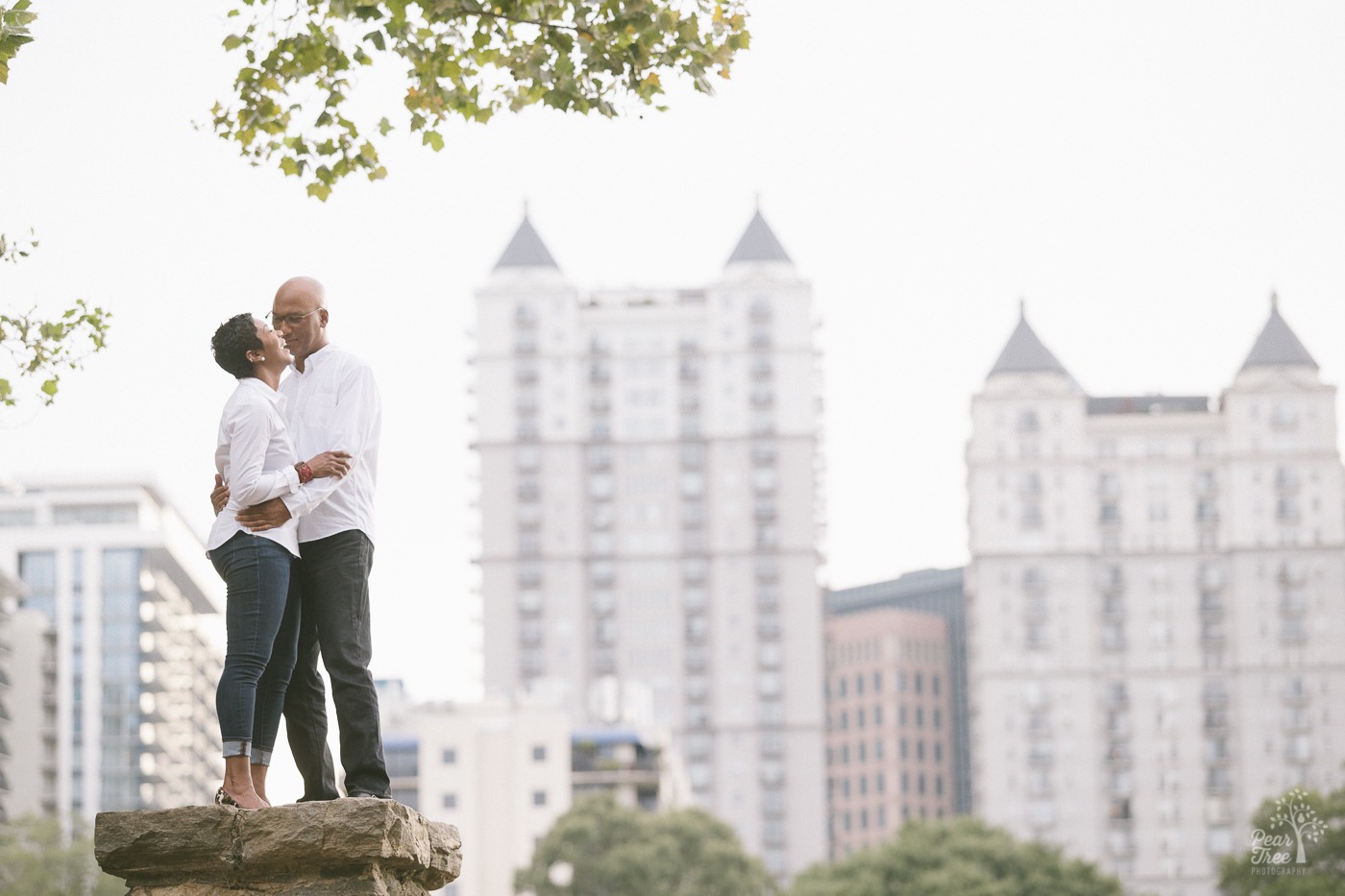 A Good Makeup Artist Makes a Difference For Your Engagement Session
For as warm + humid as it was, Tori's makeup was on point throughout. Ashley Gray did a fabulous job and is adept at natural AND dramatic looks. Highly recommend her talent before portrait sessions if you want your makeup to look perfect and not melt away (I've seen that happen to others. It's not a good look). Check out Ashley's Makeup by Gray website.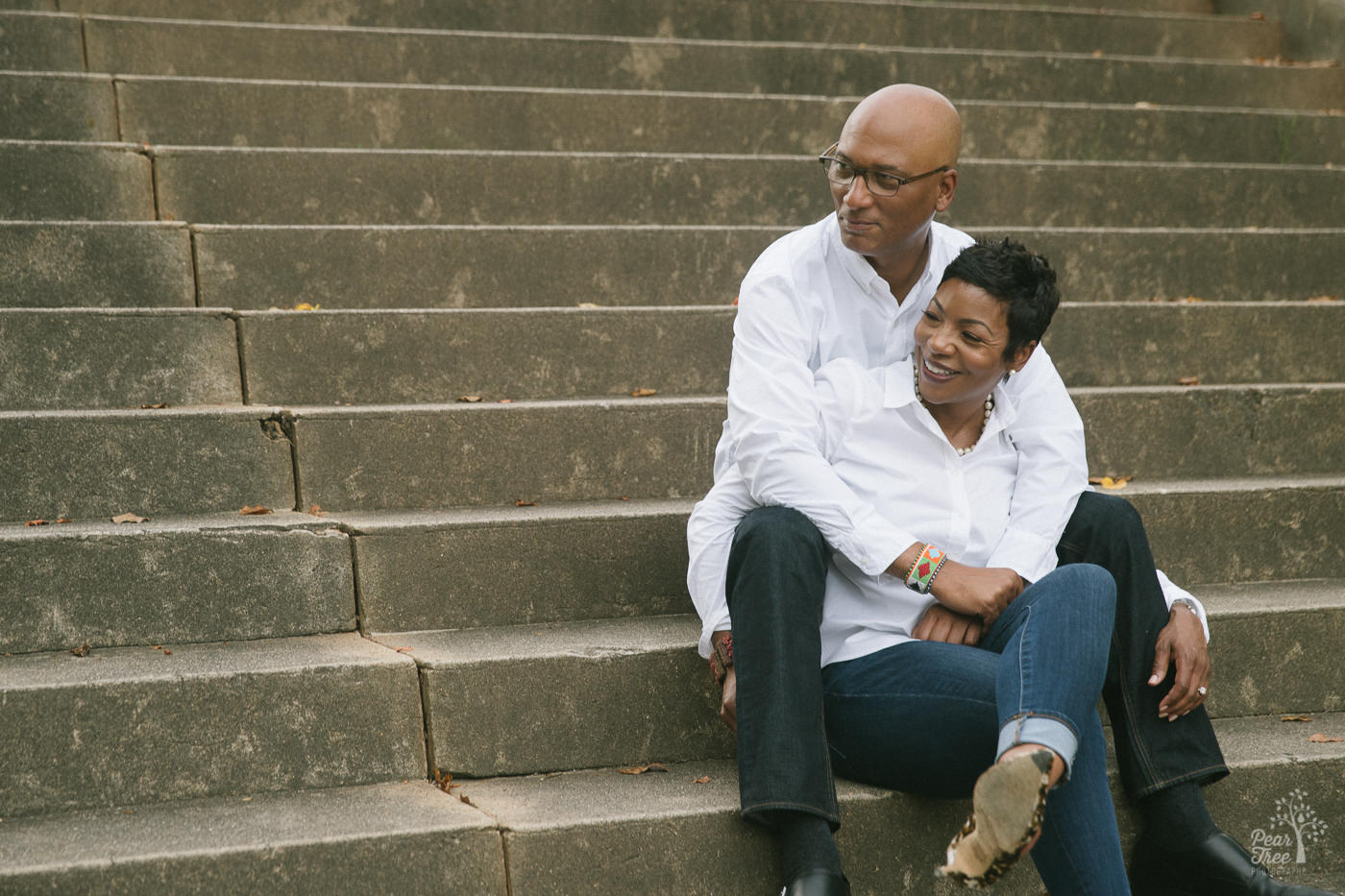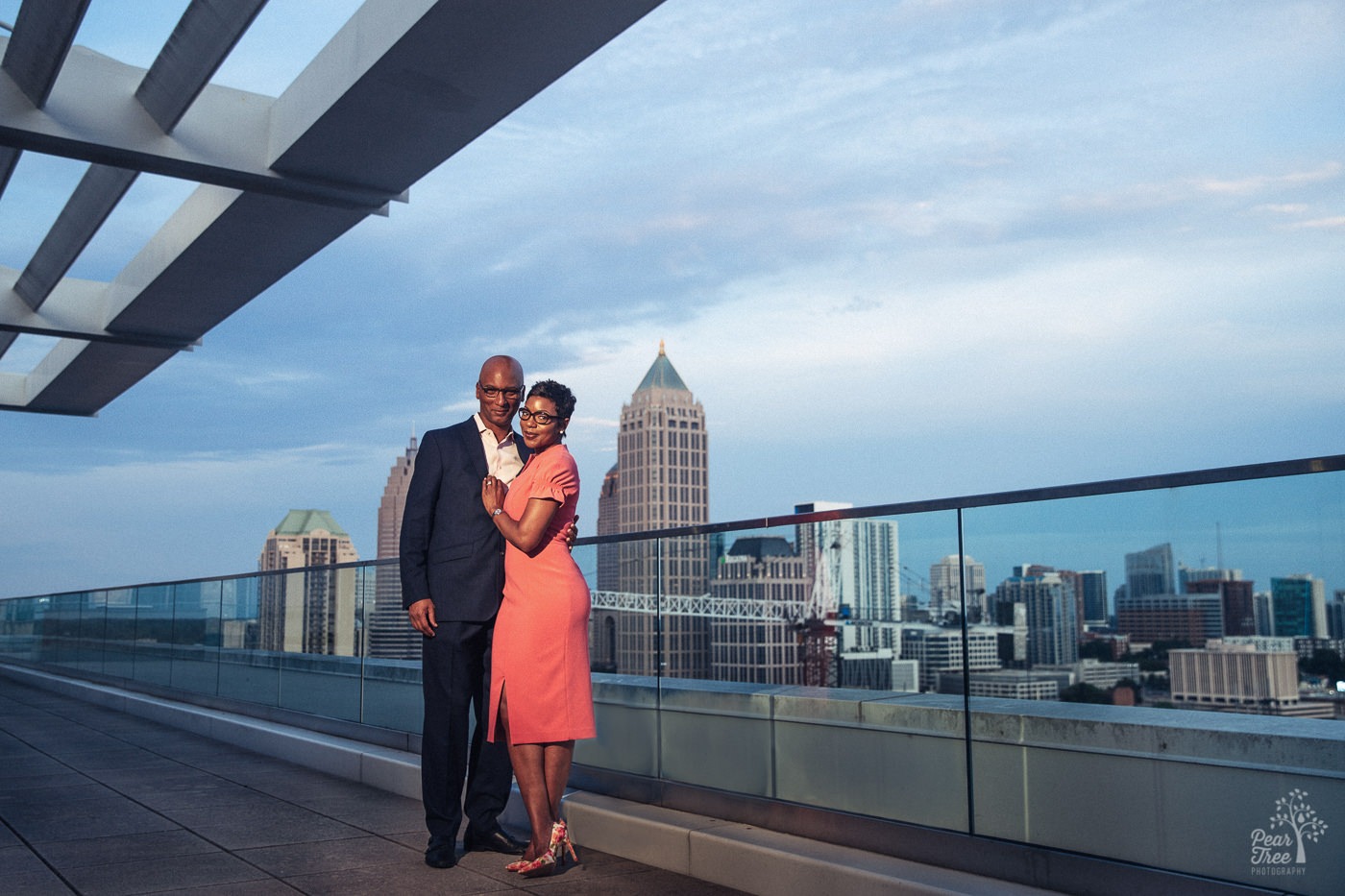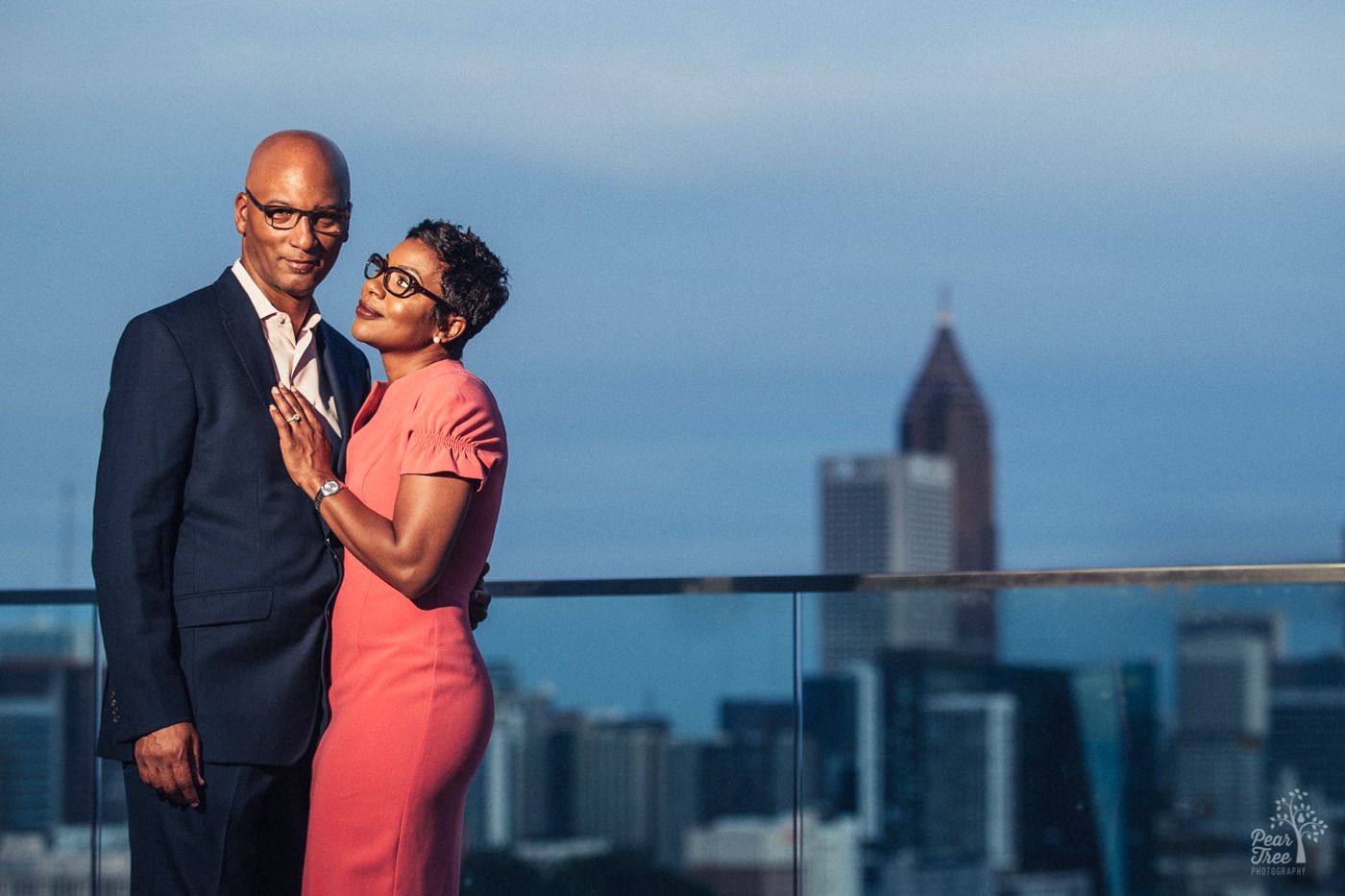 Engagement Session in Midtown Atlanta Ending At Sunset
The sunsets in Atlanta can be fickle and fleeting. Unless there's a good dust storm blowing across the Atlantic from another continent or we've got good storm clouds, it seems the skies can be stingy with their colors. We were hoping for a phenomenal sunset while on the 18th floor balcony in the images above and it never quite happened. When we moved on to Millenium Gate a block away from Atlantic Station to end their engagement session, a smidge of pink shot across the sky for all of a minute and a half. And then it was gone.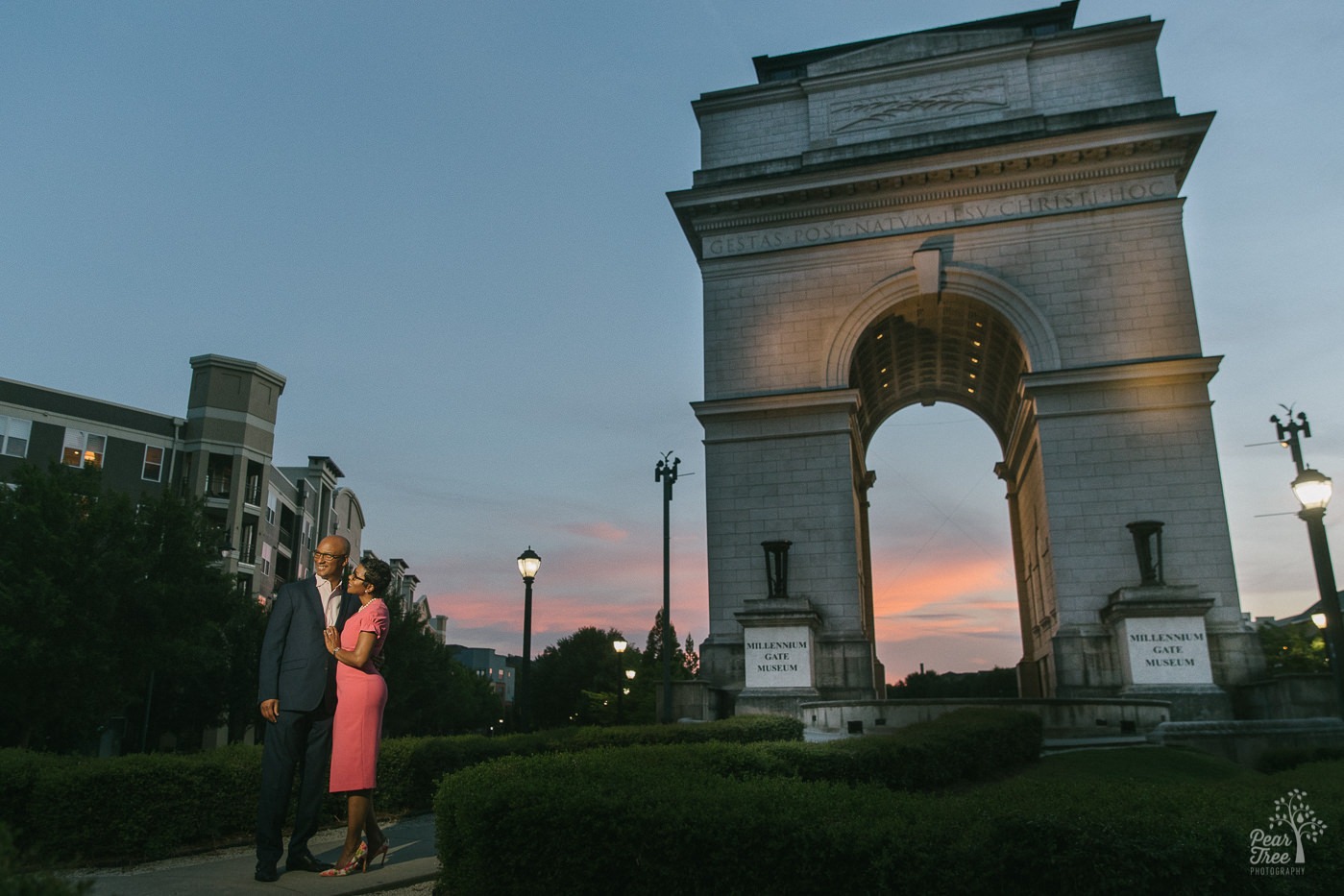 Tori + John. You're alright with me. I enjoy your carefulness. With each other. Also with words. I wish I encountered more people like you in this world. And I can't wait to photograph the start of your marriage in 2020!
If you're thinking about an engagement session in midtown Atlanta, please start a conversation. I'd loved to talk with you about where you want to go and how you want to be photographed!