Atlanta Wedding Photographer | The Atrium
Katarina + Nick postponed their Atlanta wedding more than a year because of the pandemic. Because they wanted to make sure as many of their people were present as possible. A fair amount of family would be flying in from around the country. They chose Atlanta wedding photographer, Pear Tree Photography Atlanta to document the start of their marriage. And because of their patience in waiting for the right time to get married, no one had to wear masks. Which was a great step forward in feeling somewhat normal again.
Coming out of the pandemic and with CDC guidelines changing weekly, it was no small feat to plan this wedding. The Atrium in Norcross ended up being the perfect location for their people to spread out and celebrate. And it is a beautiful and airy venue with gorgeous grounds outside for Atlanta wedding ceremonies, cornhole, posing for photographs, and celebrating.
For a mid-October day, the weather could not have been more wonderful. Thankfully, summer didn't continue it's scorching heat this far into the fall. The rains held off. And the sun shone beautifully for the start of Nick + Katarina's marriage on their wedding day. It was as if the heavens were watching out for this wedding couple to make their day extra special after such a long wait.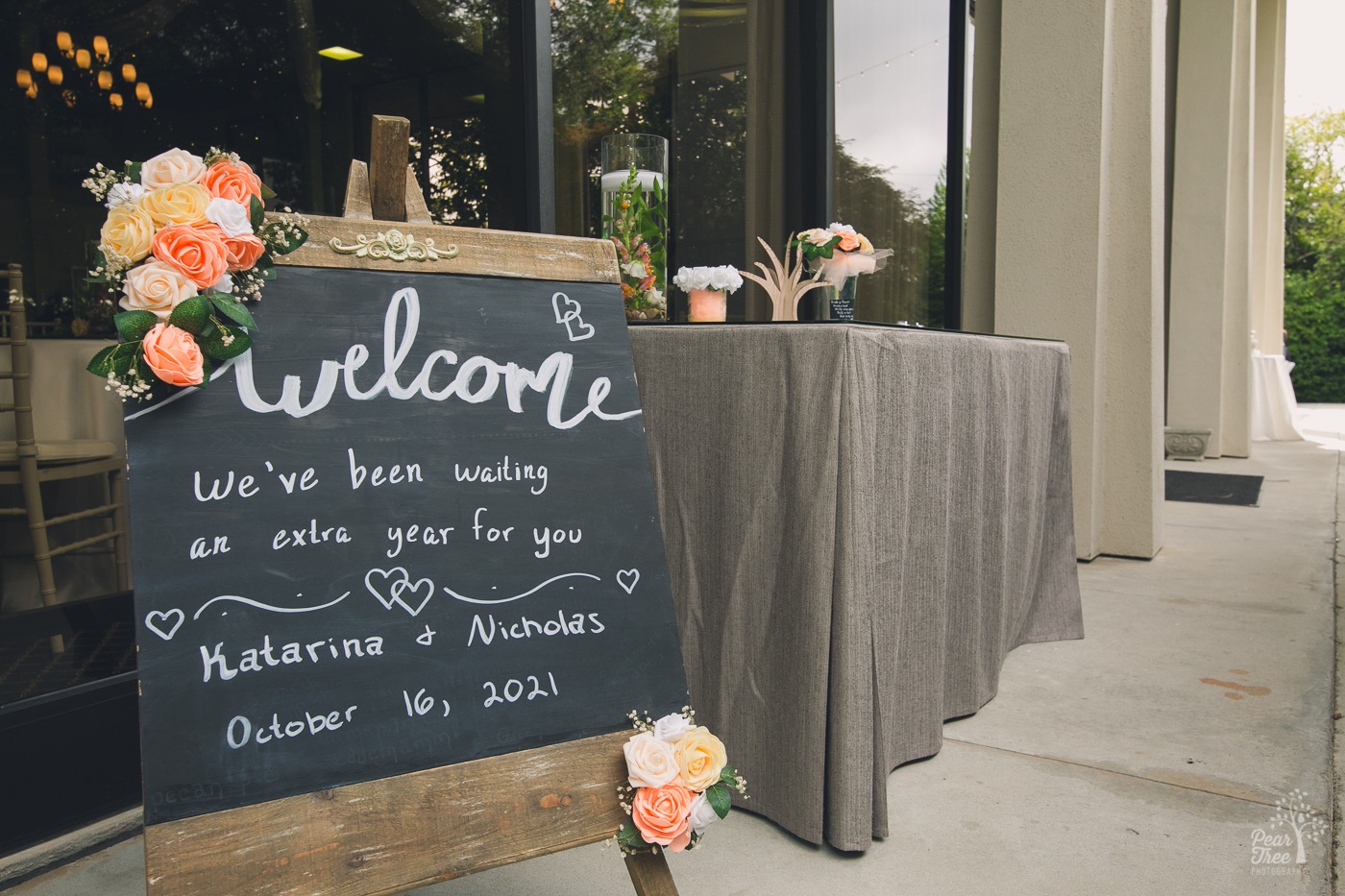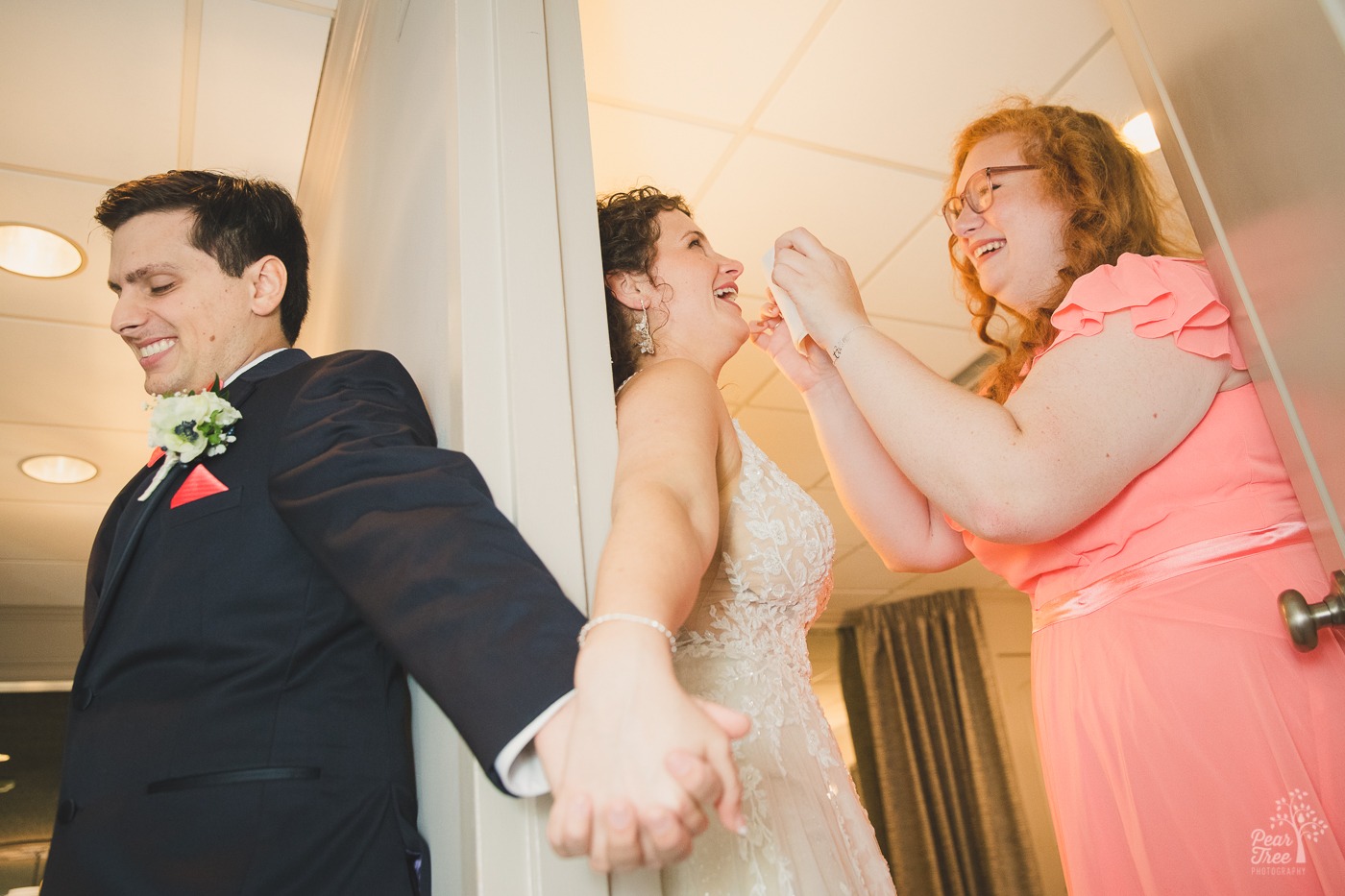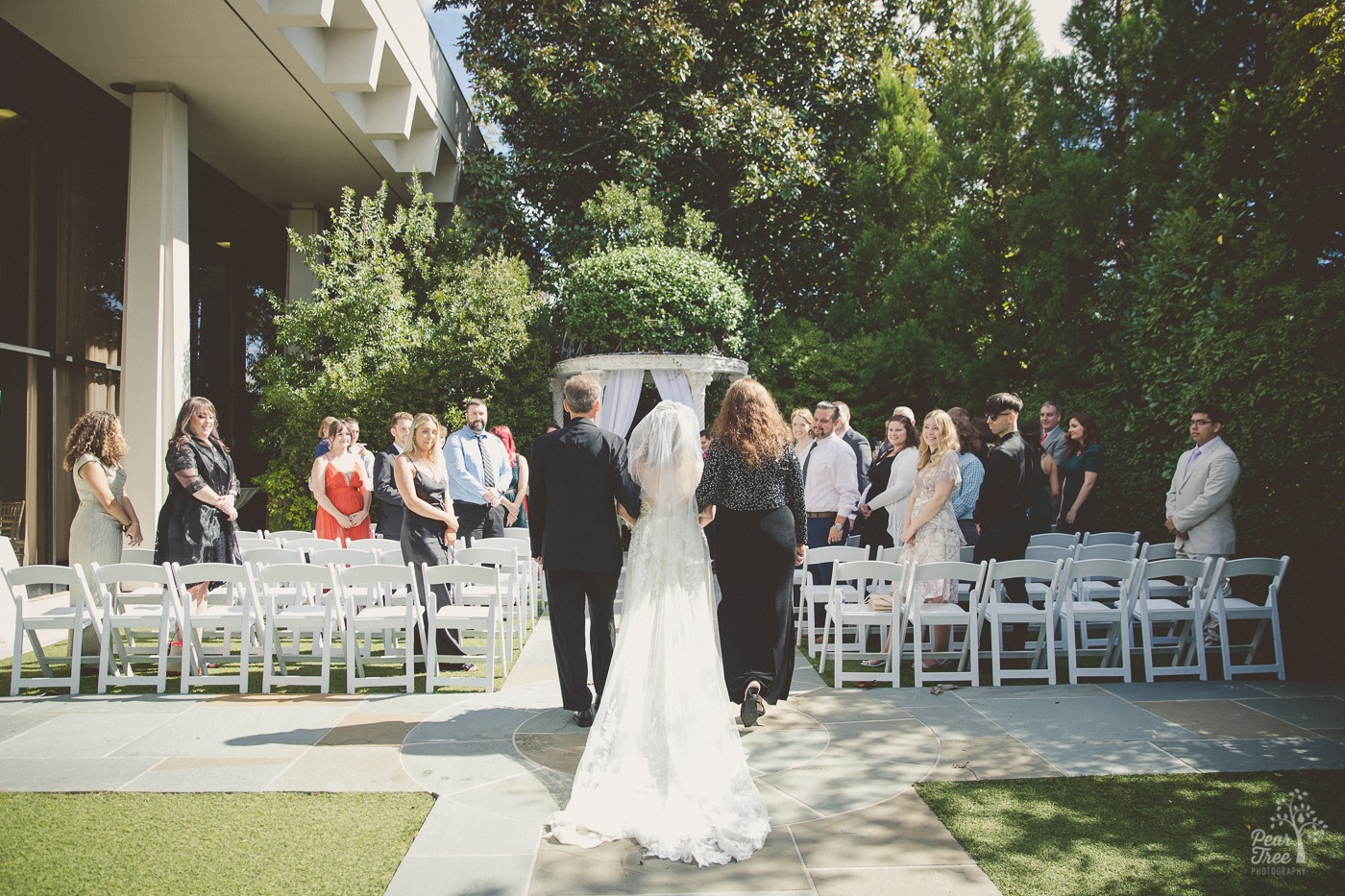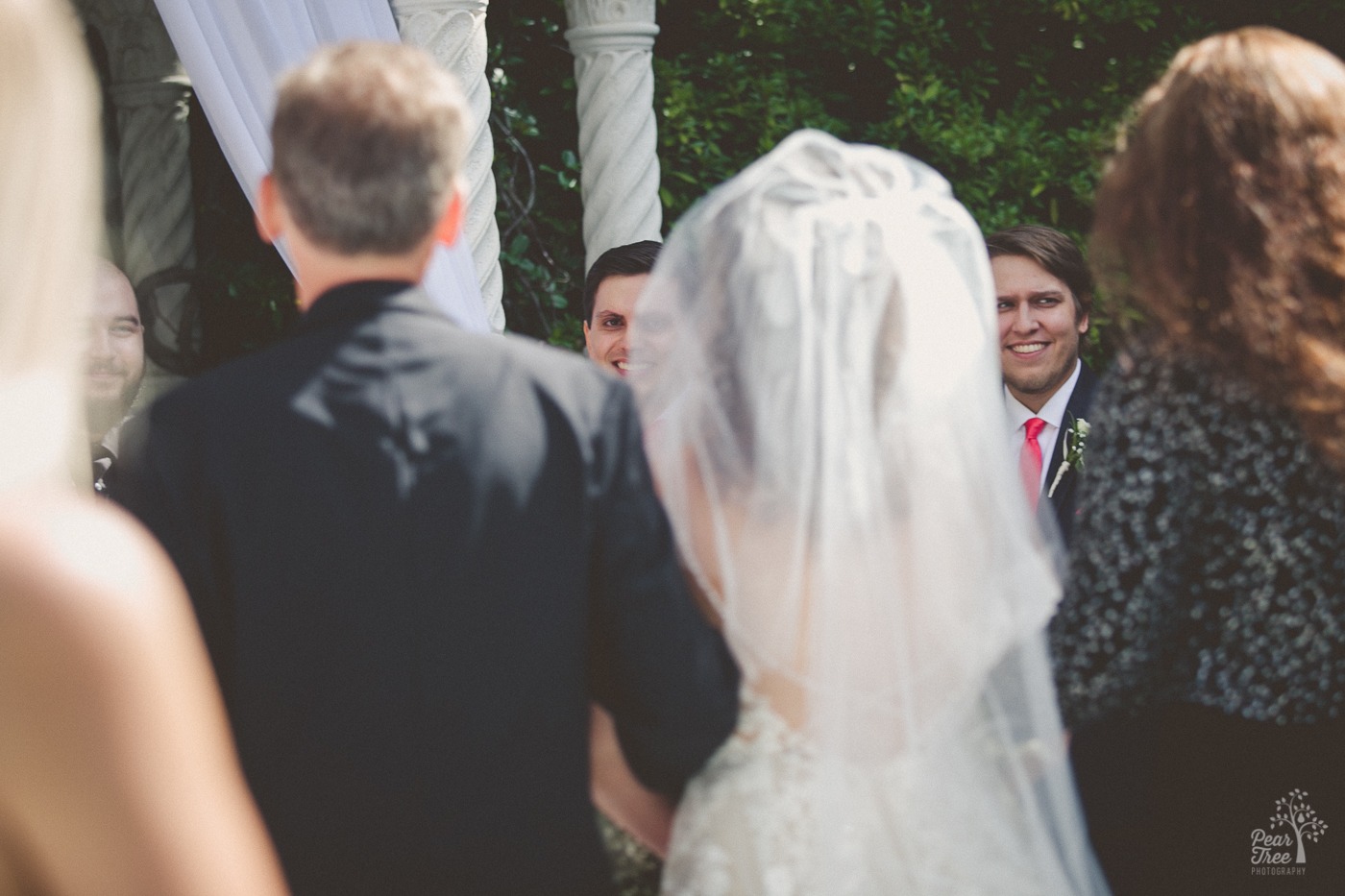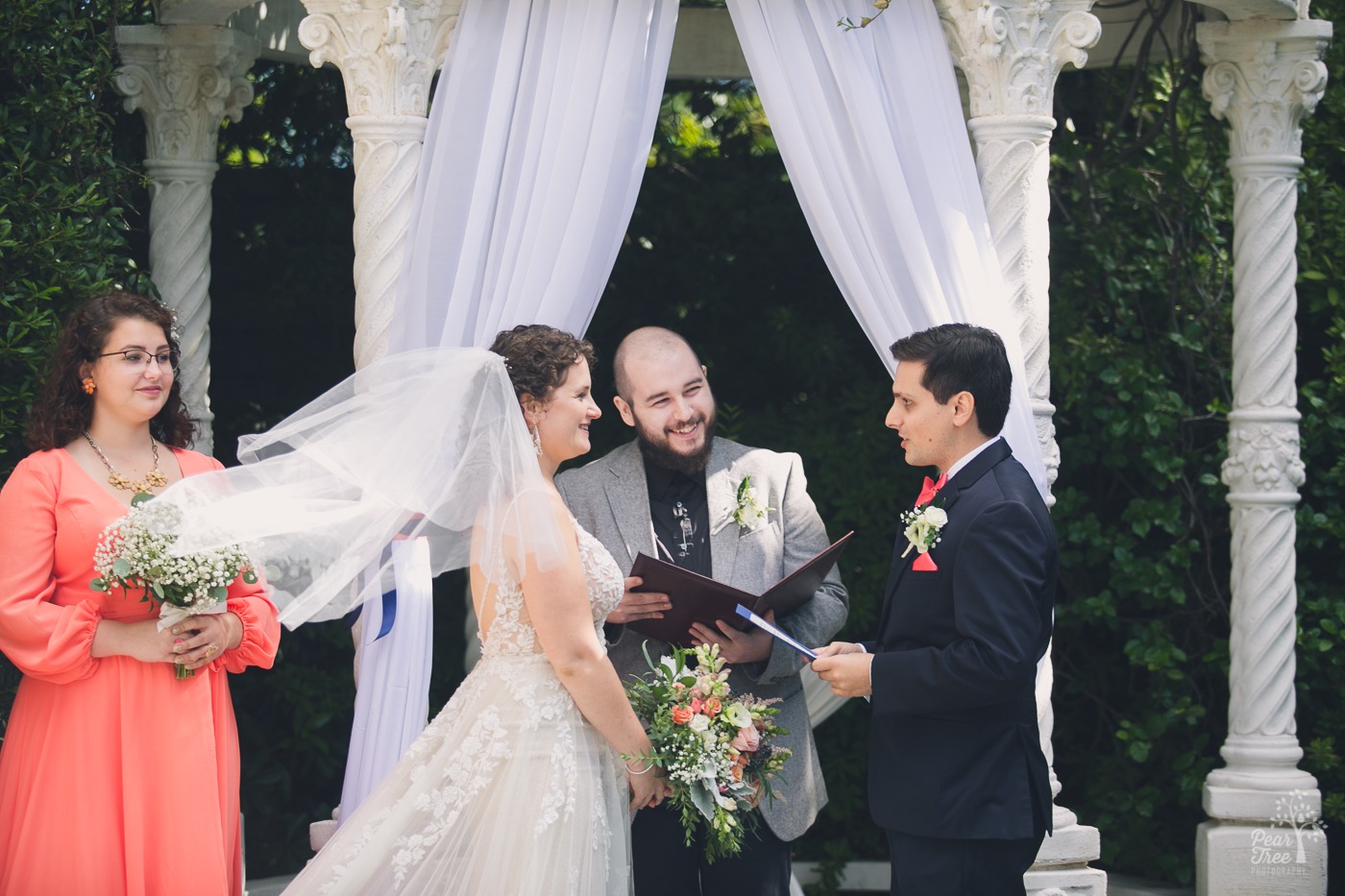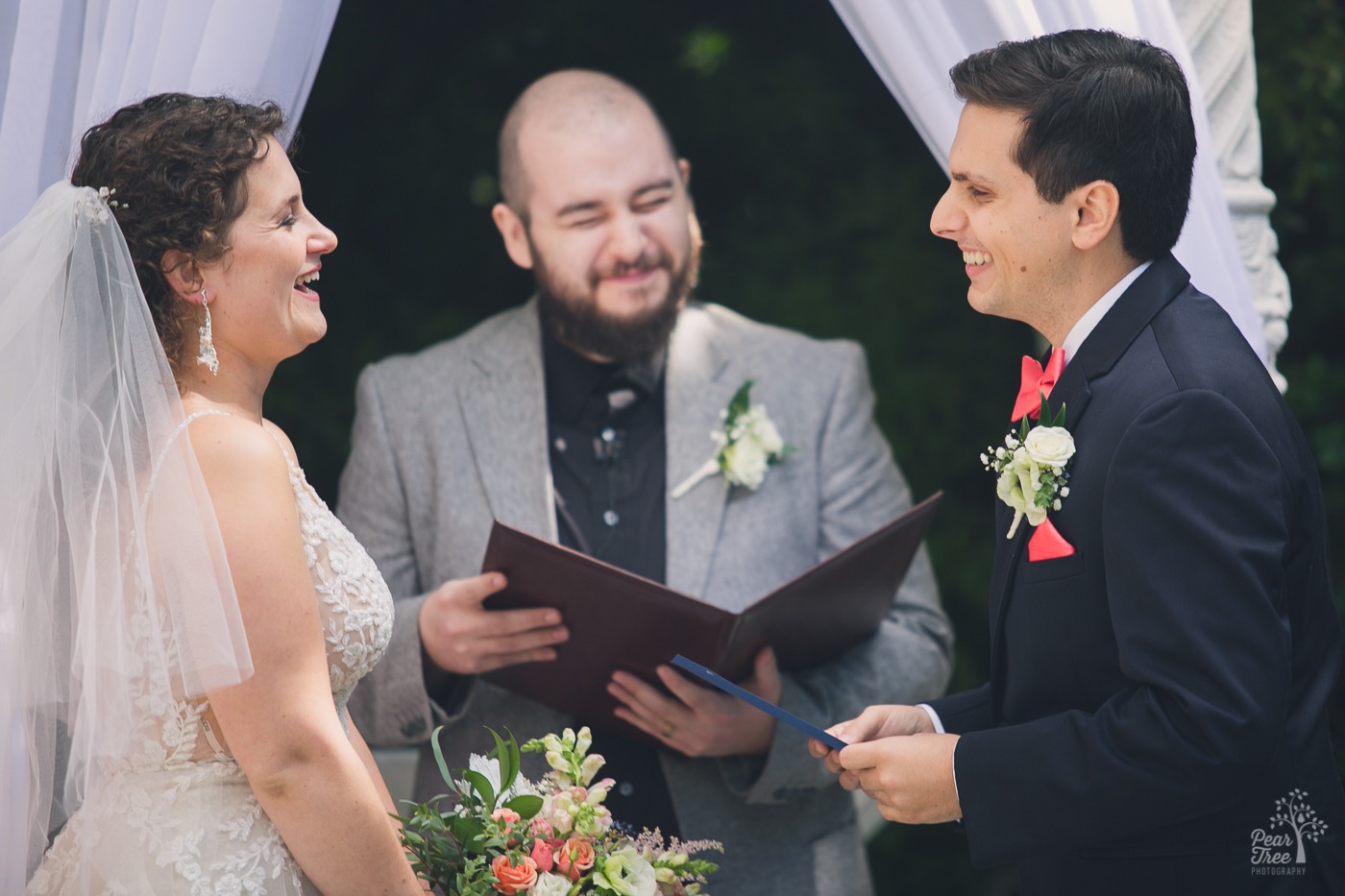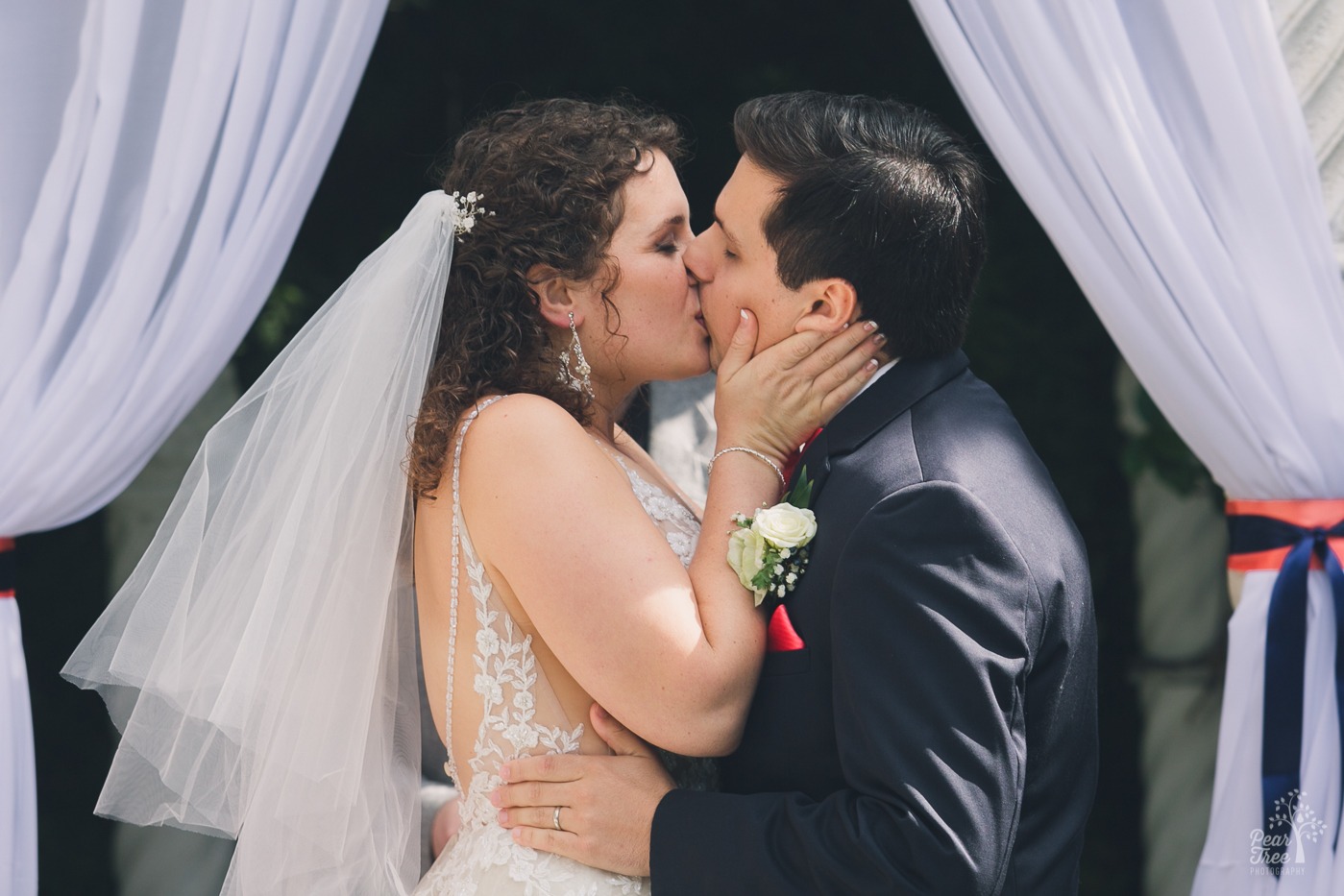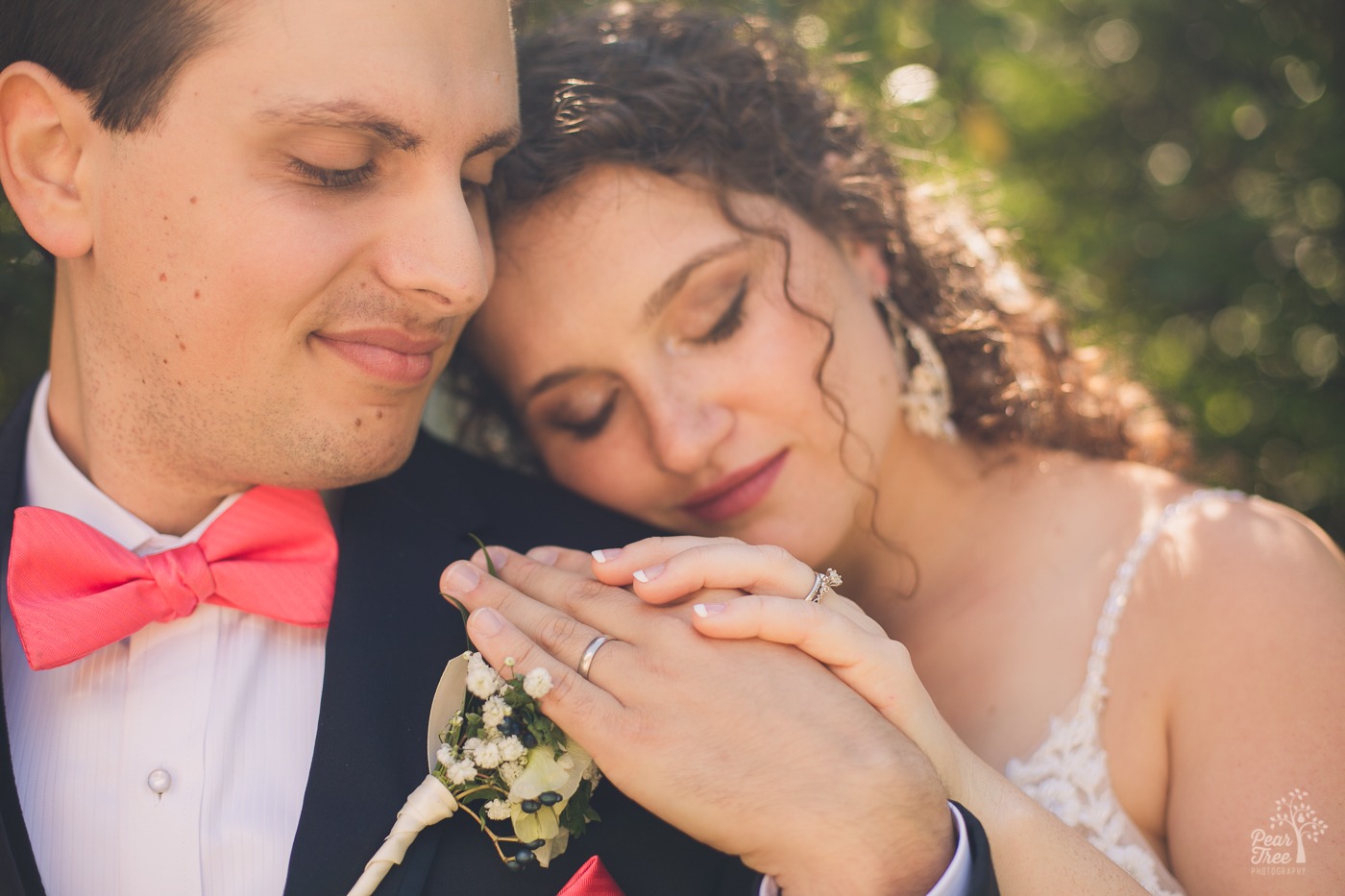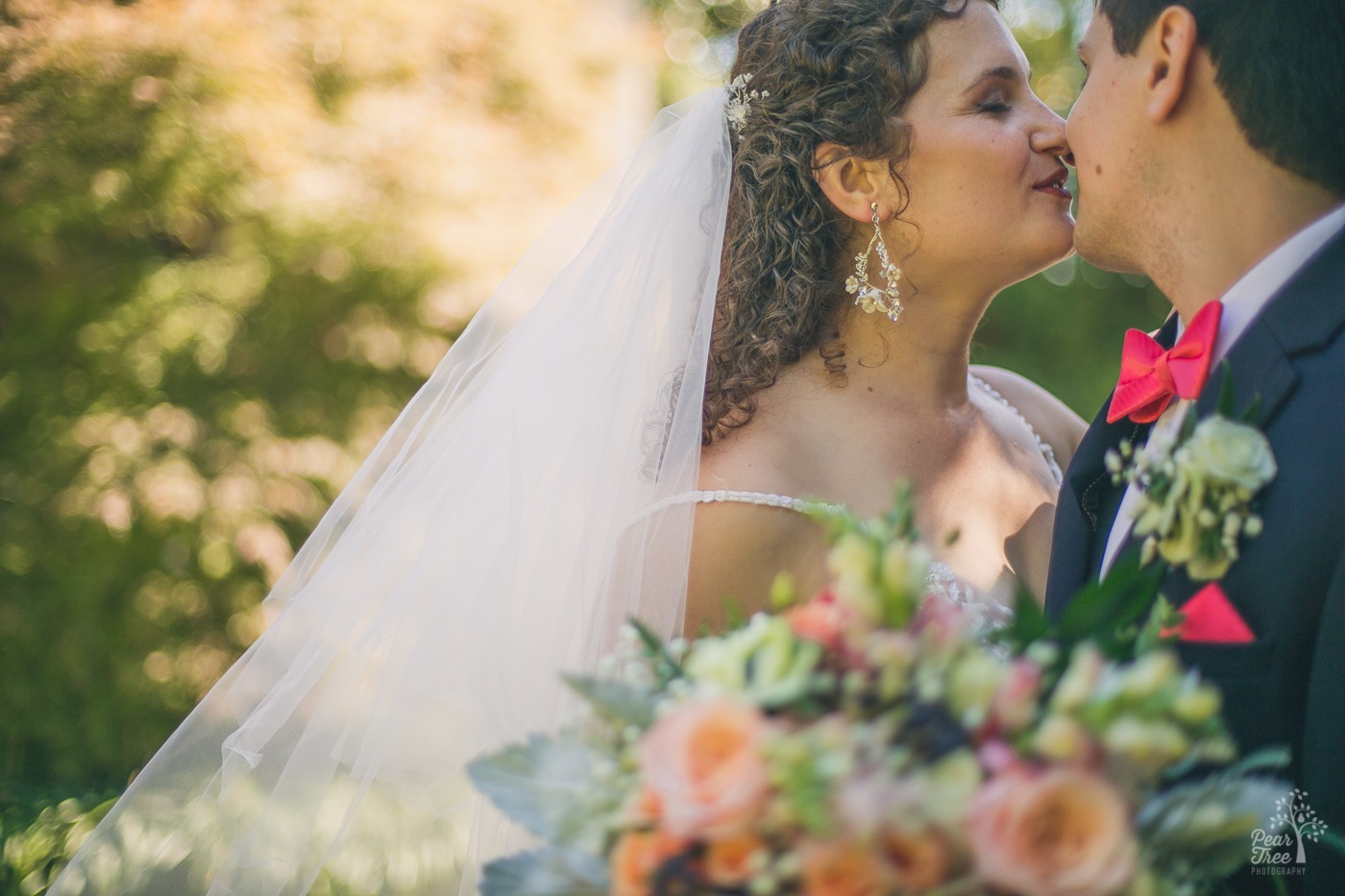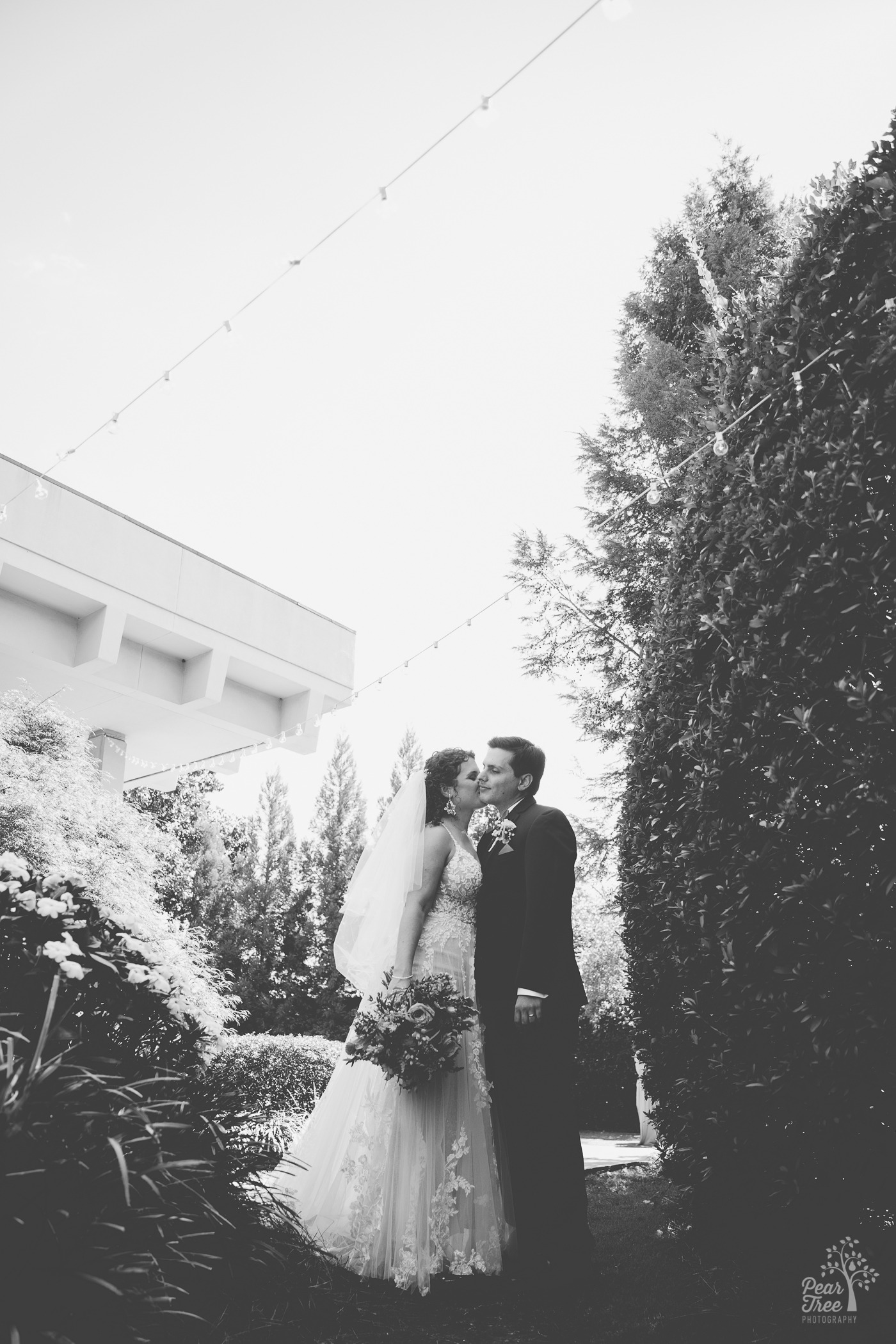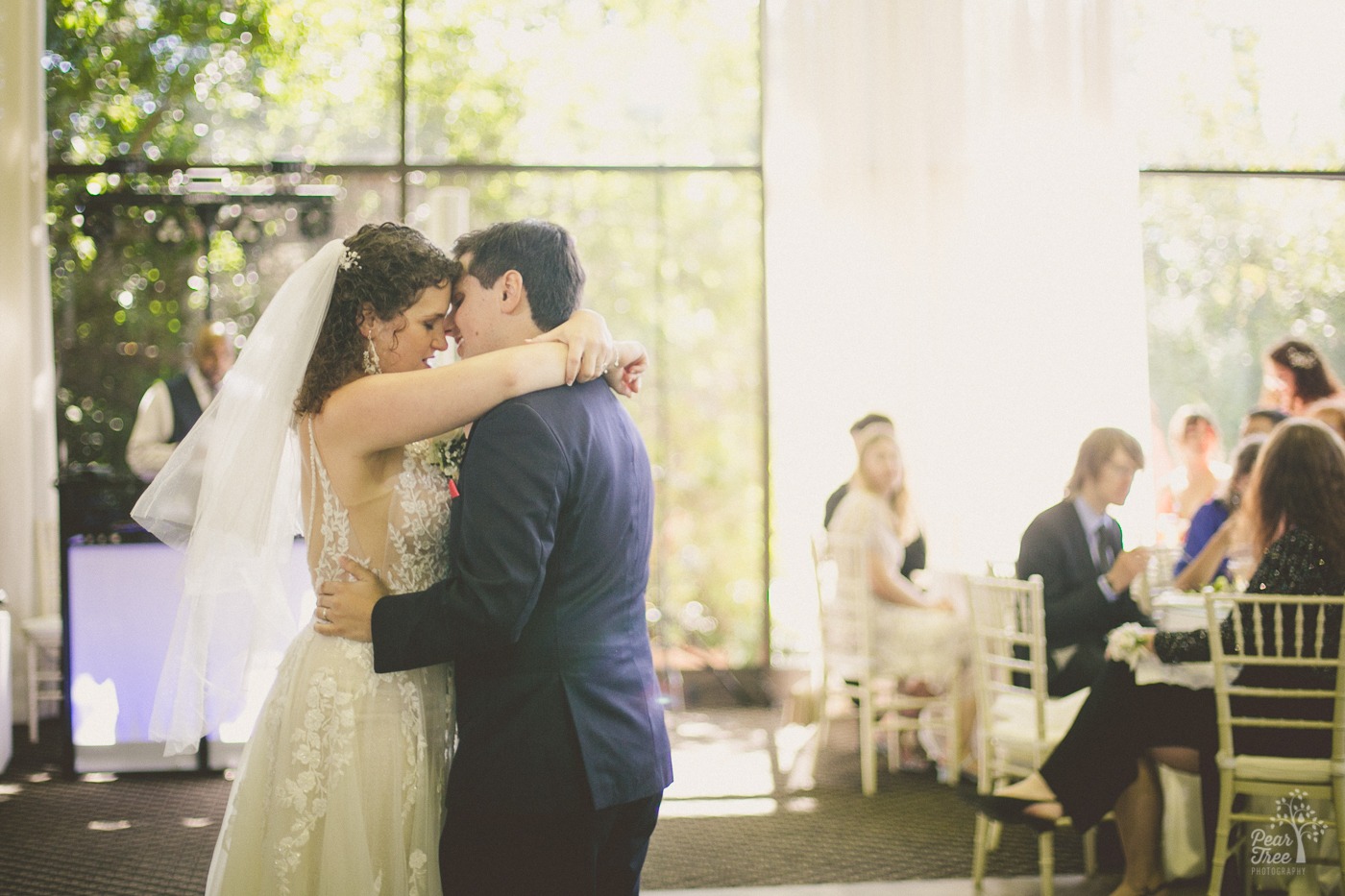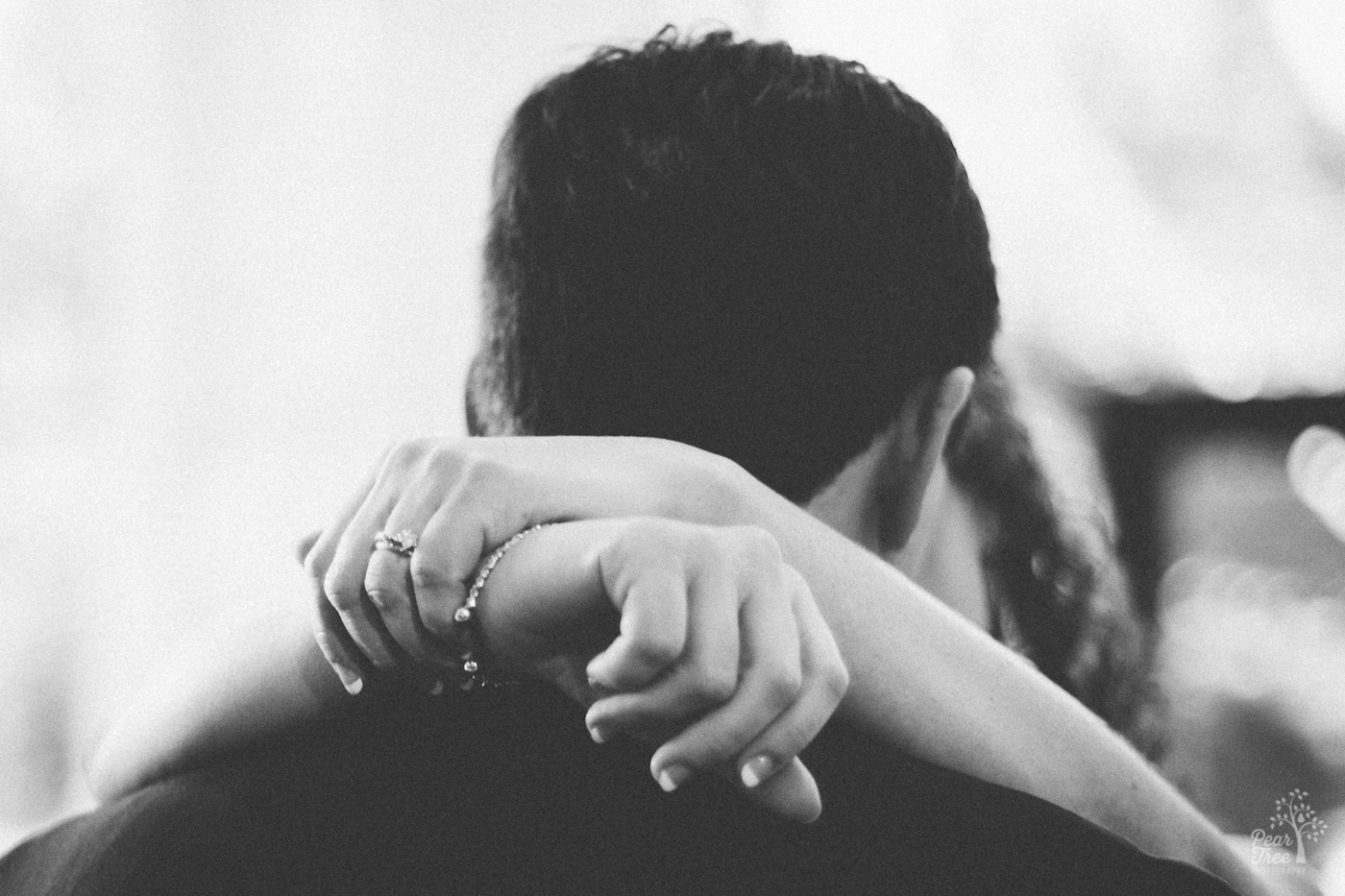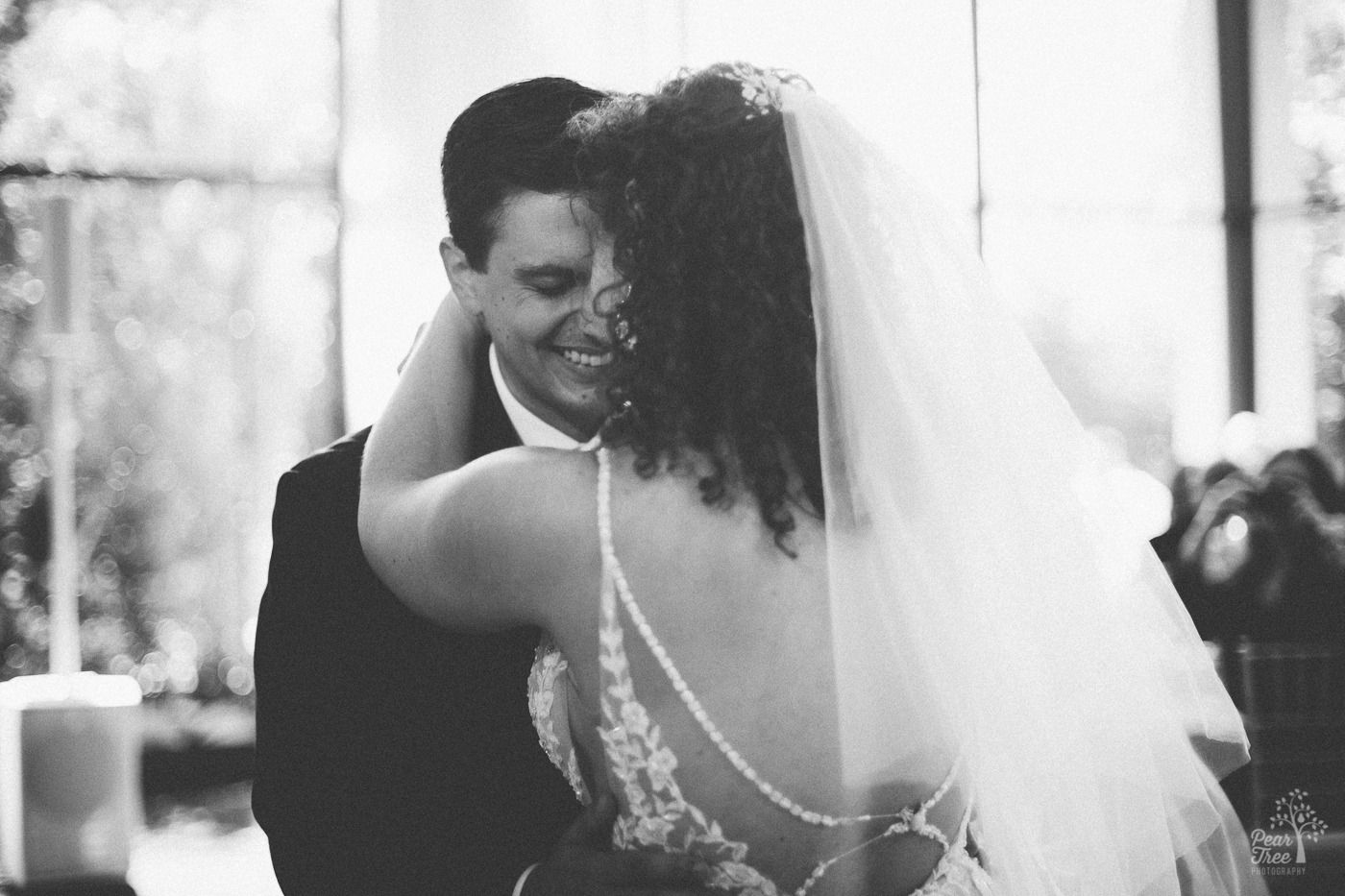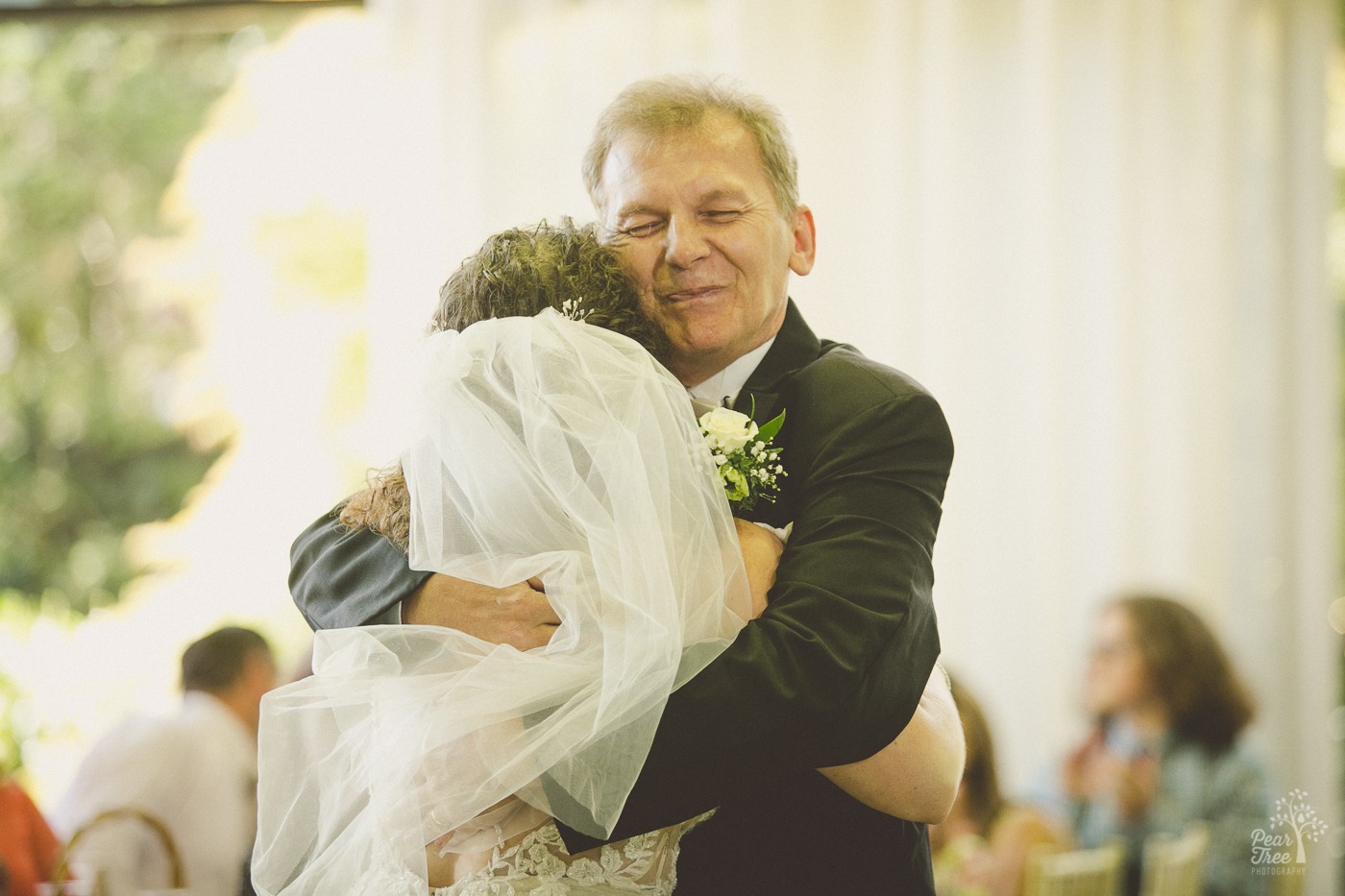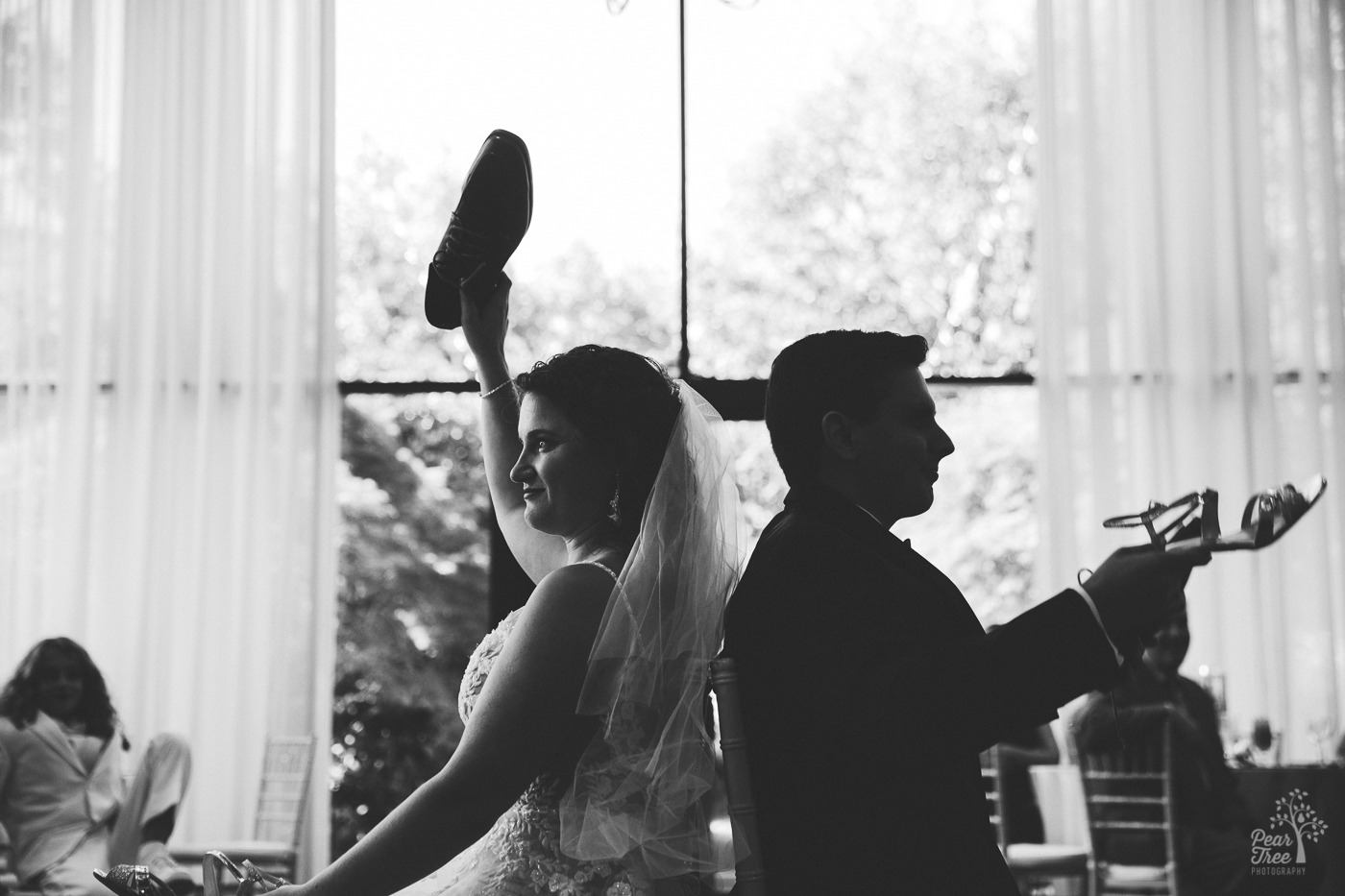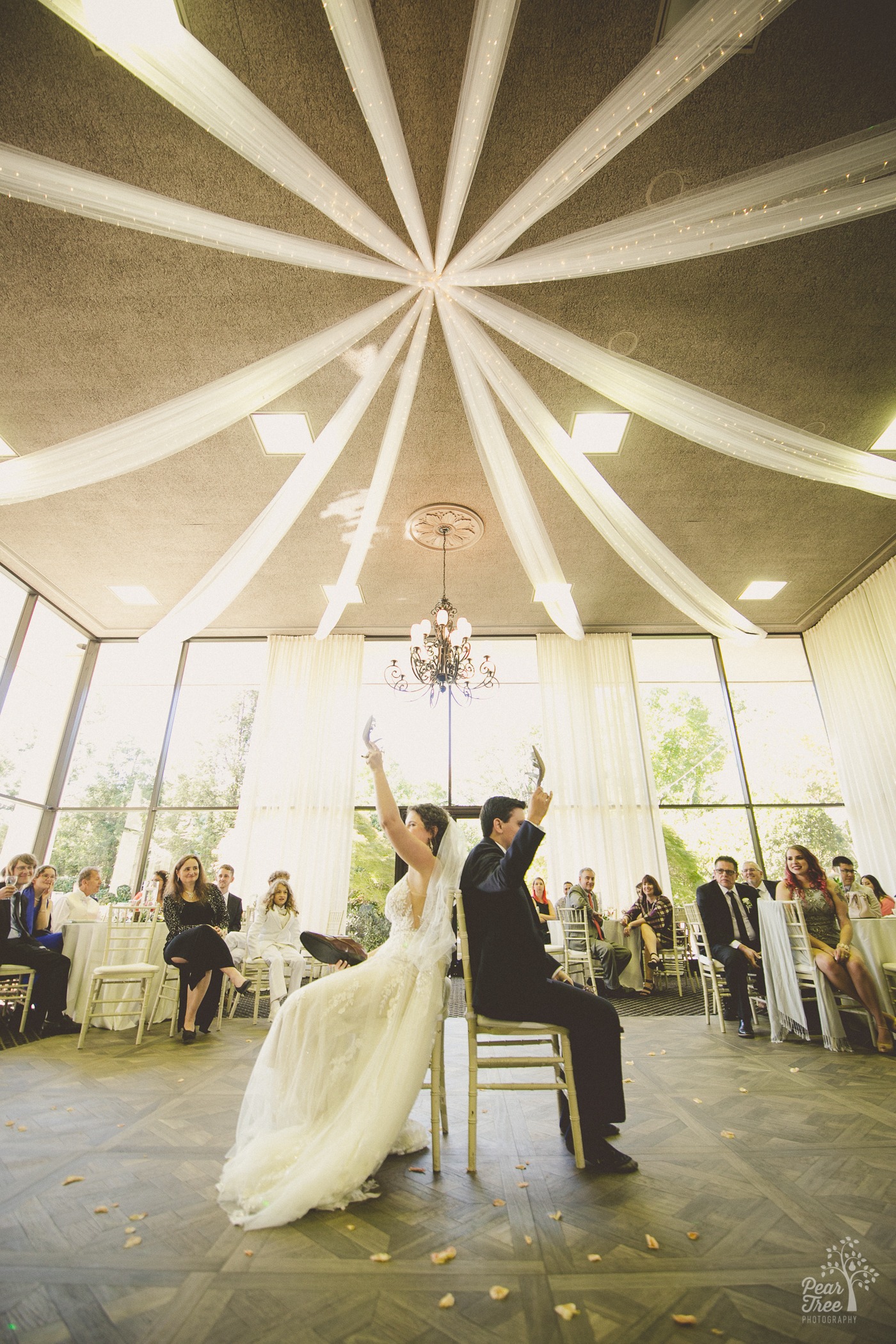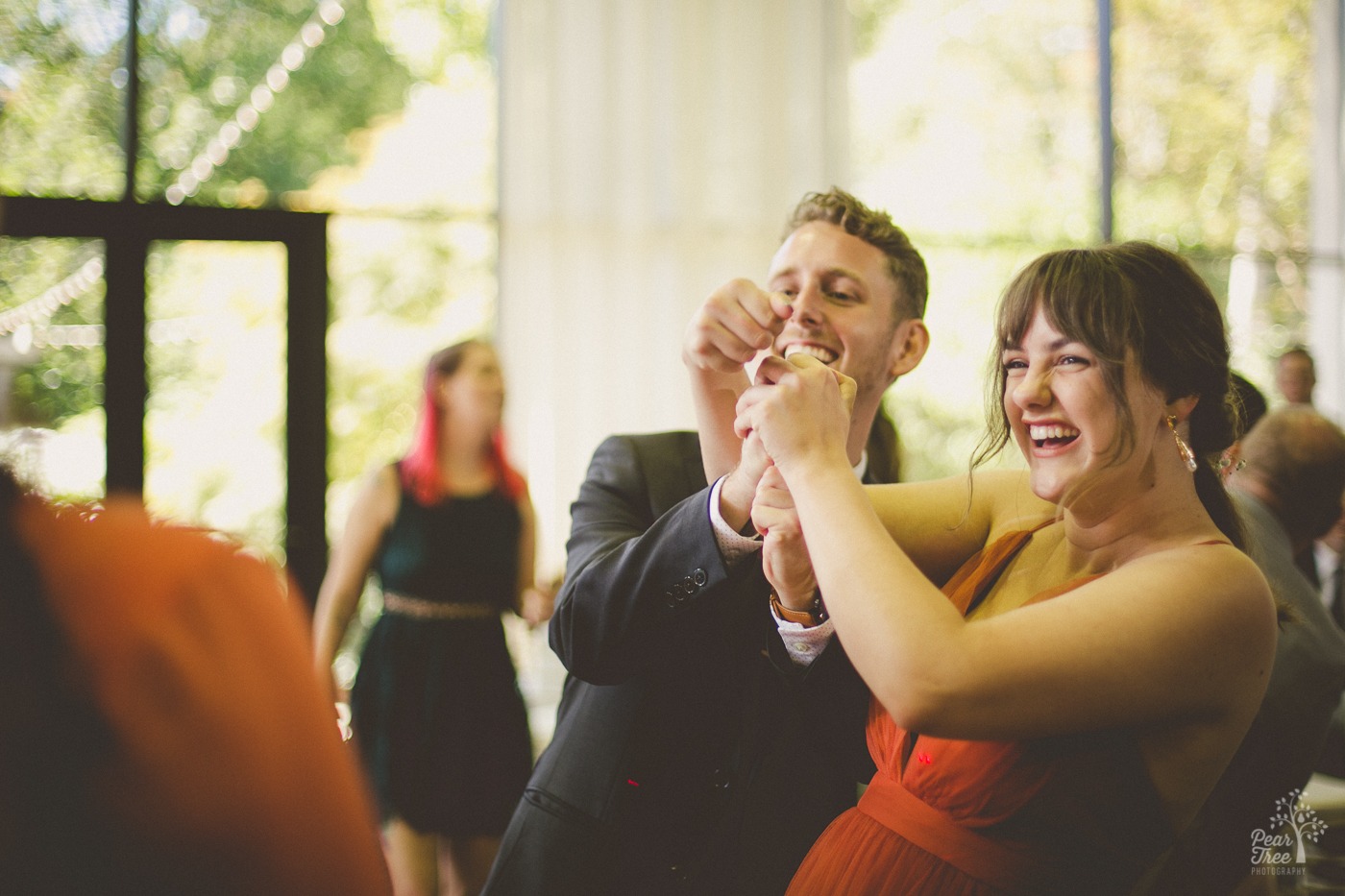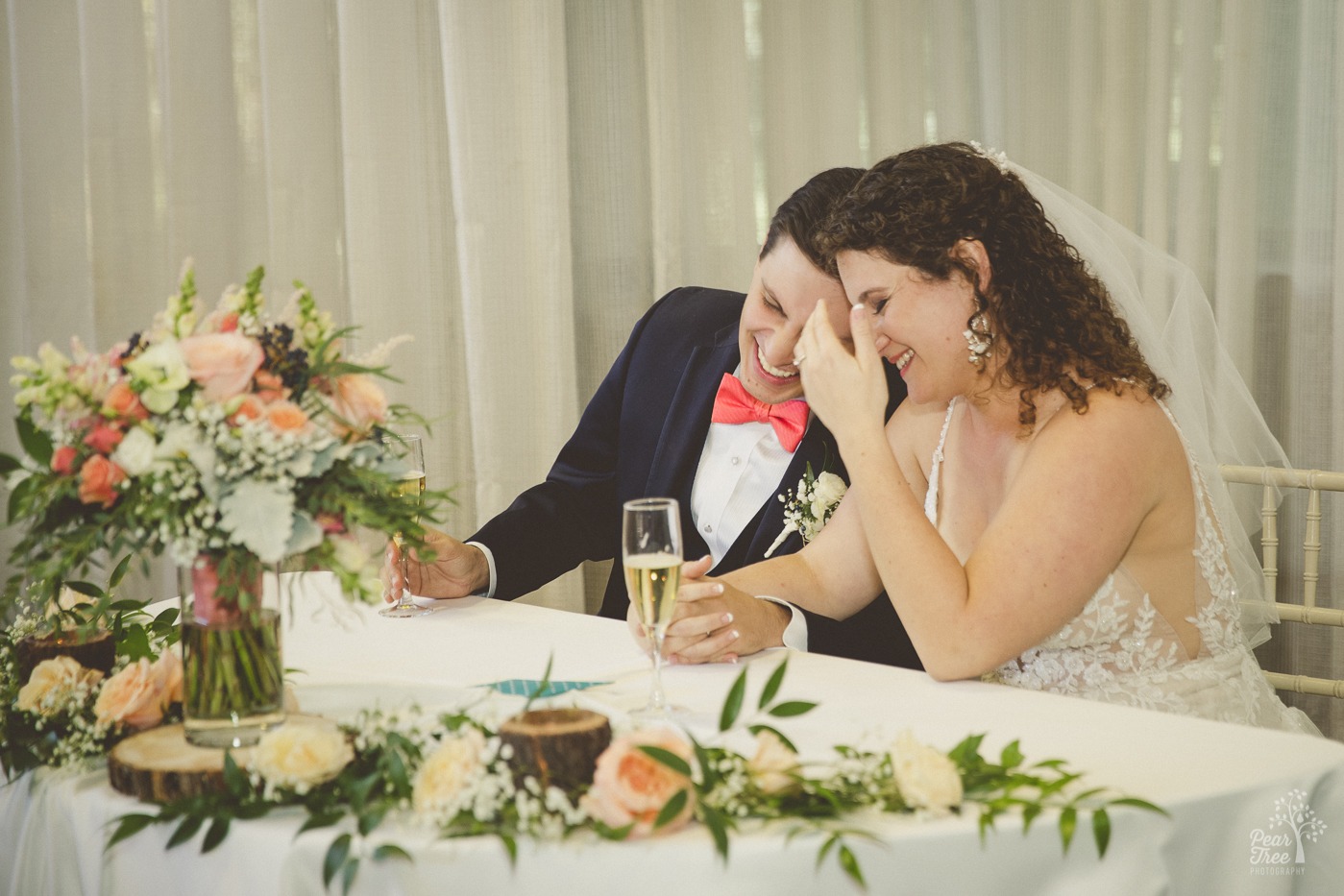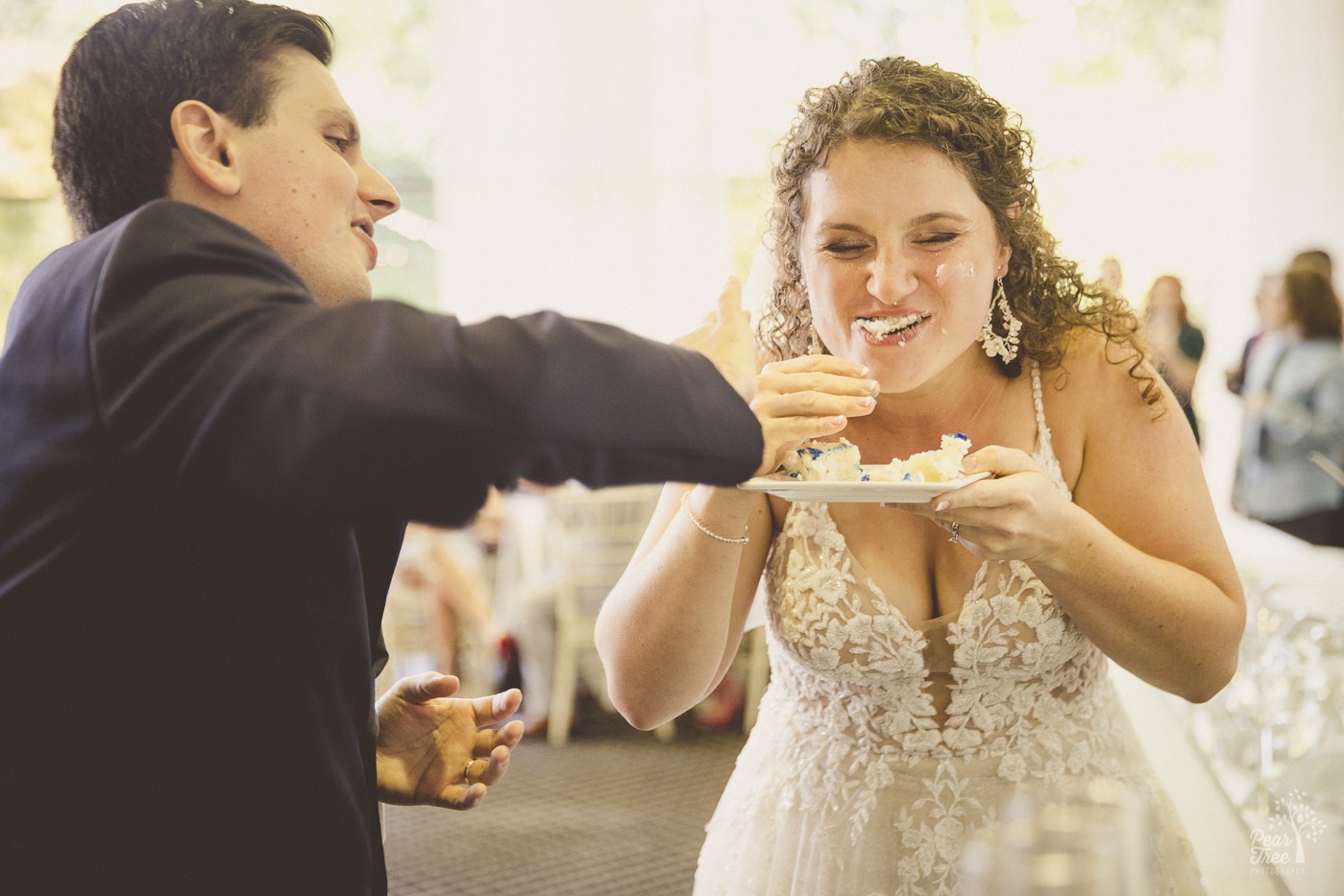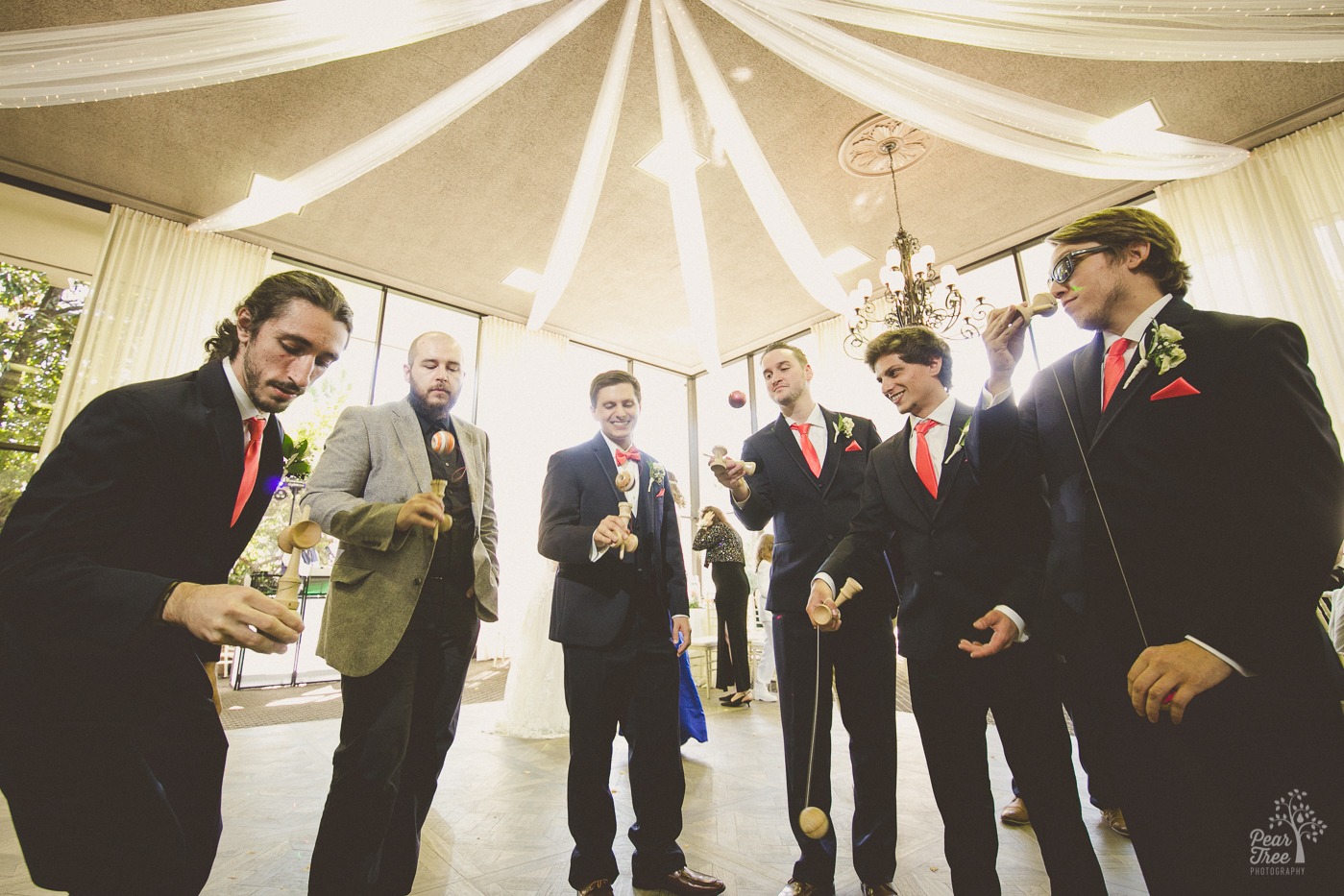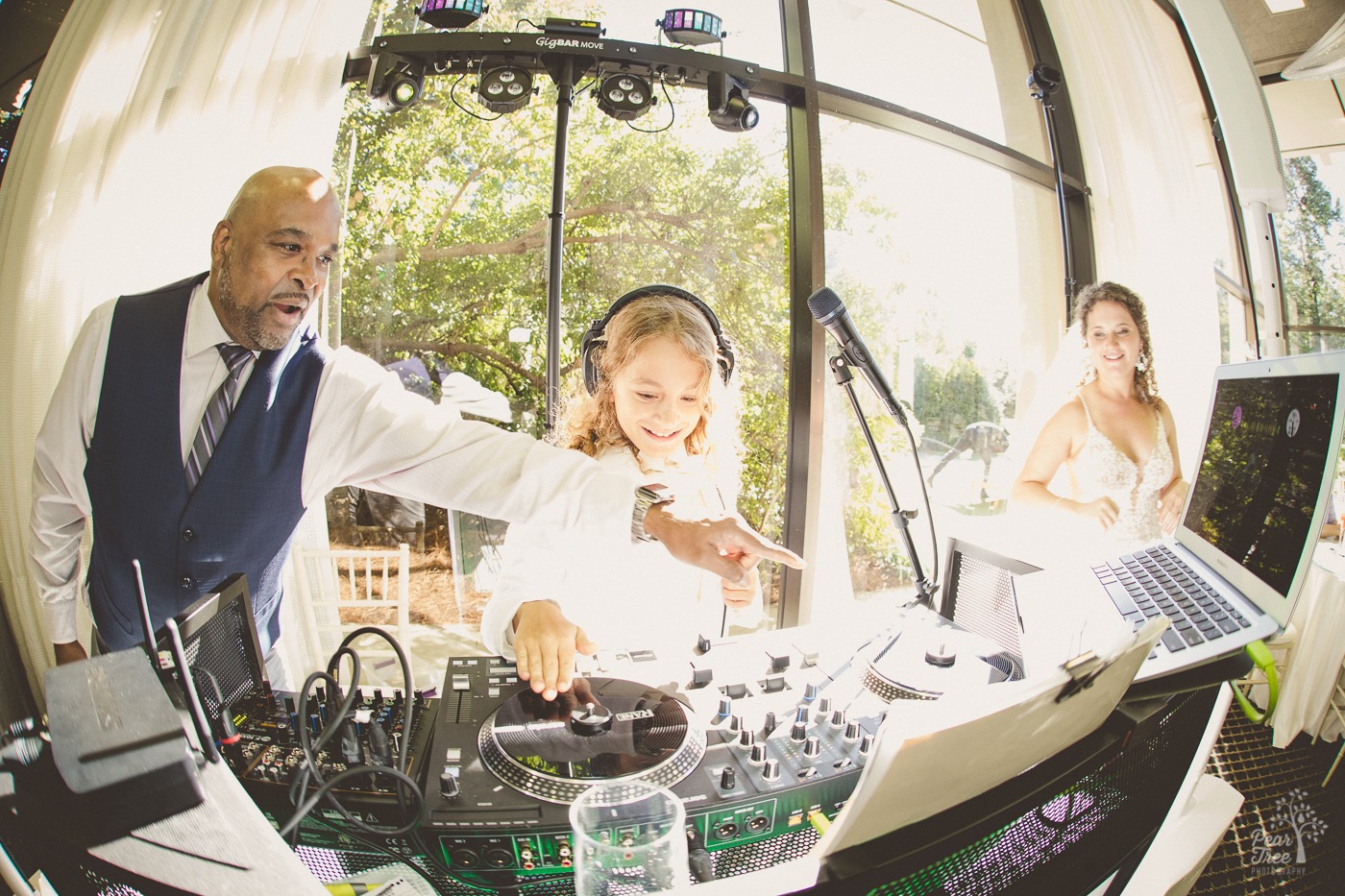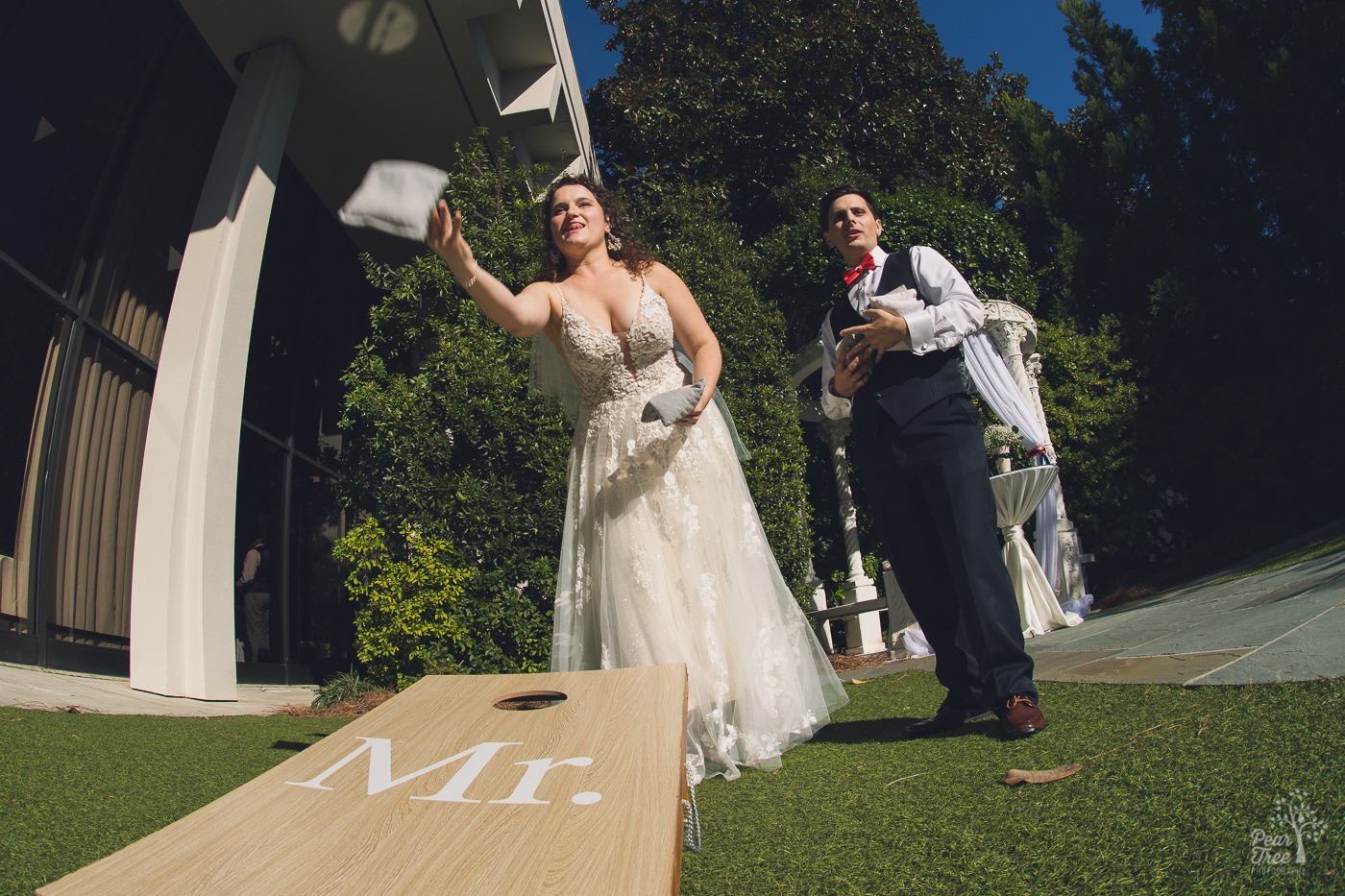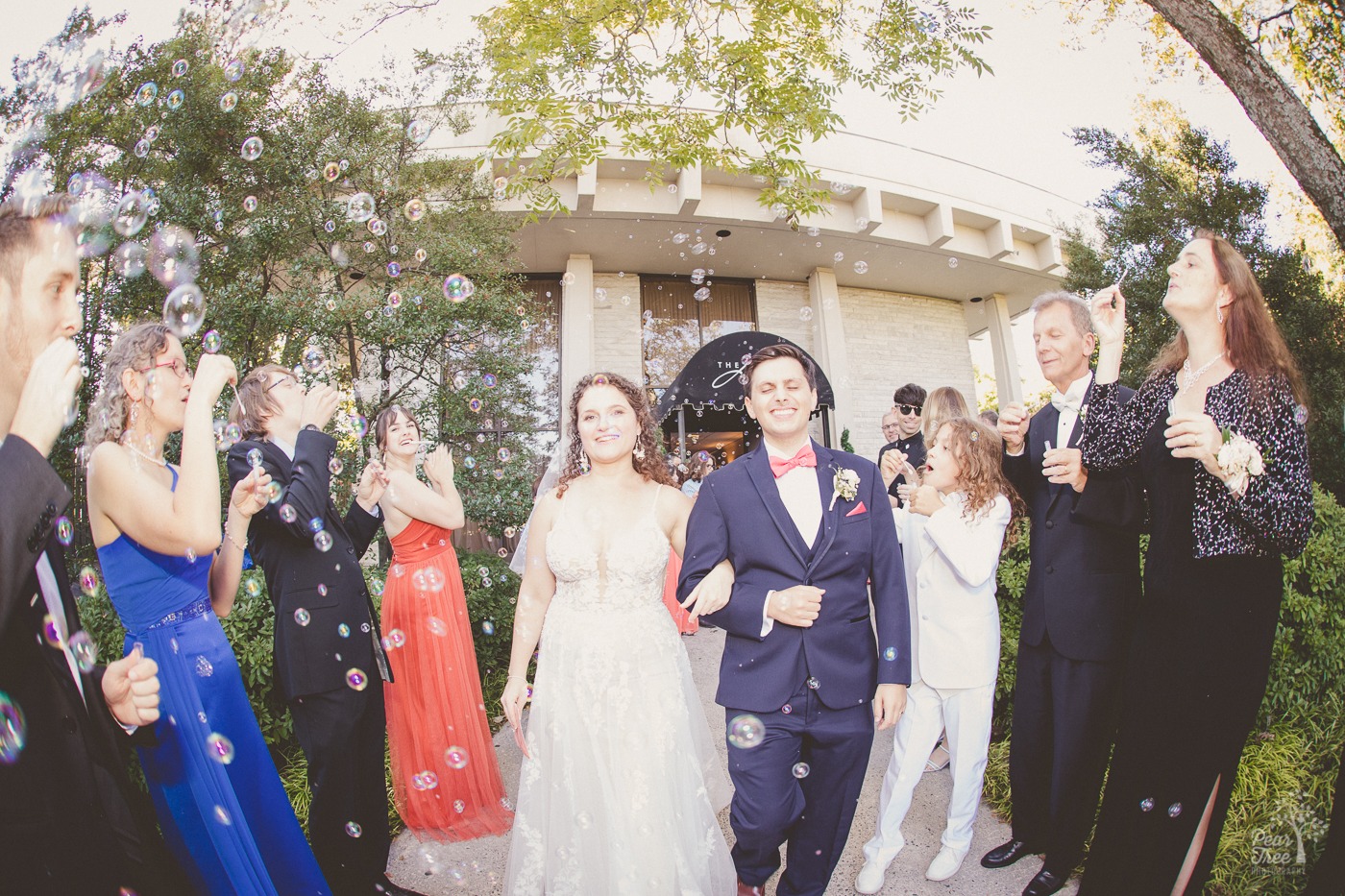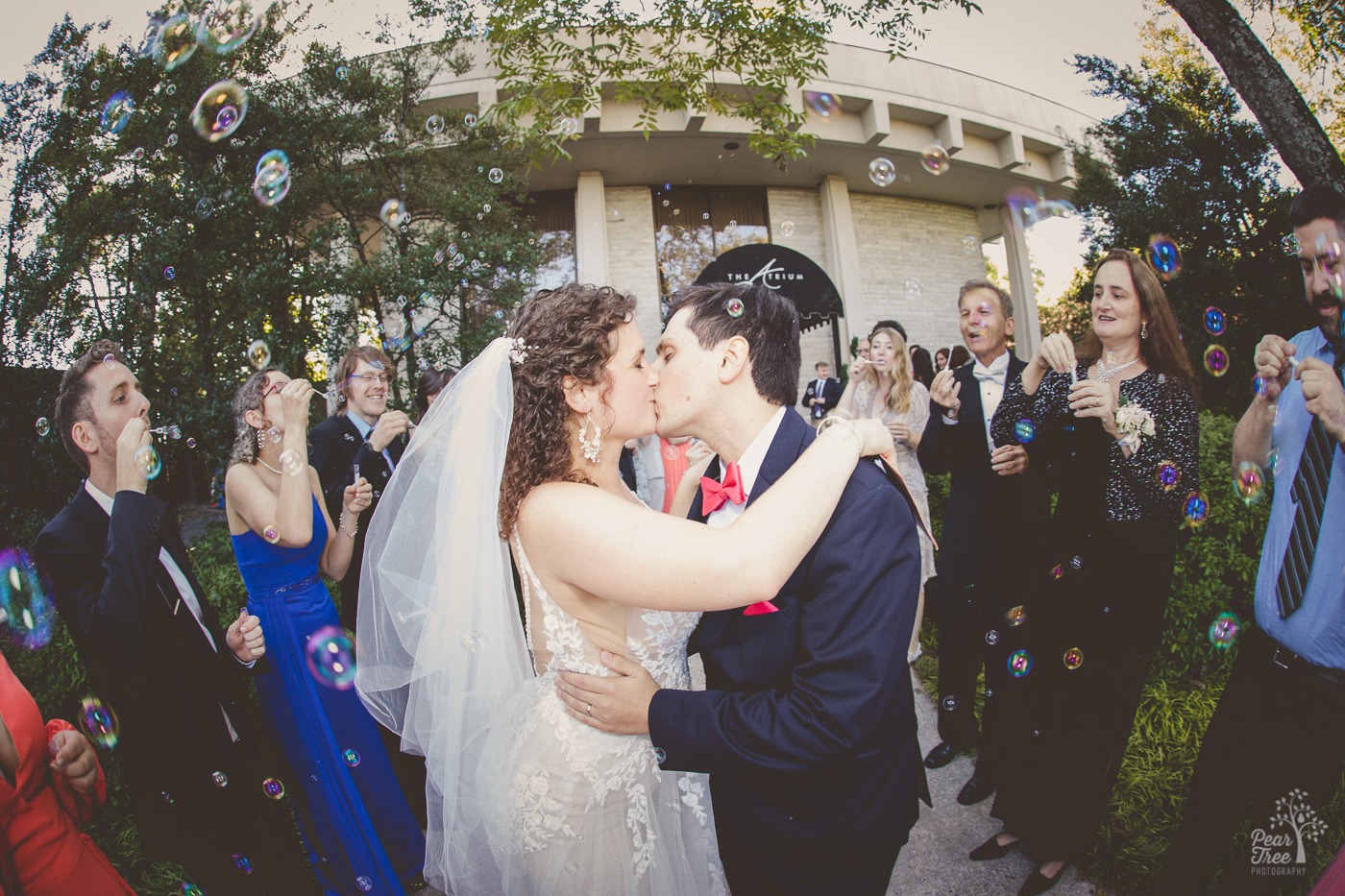 Thank you Katarina + Nick for entrusting me as your Atlanta wedding photographer on the day your marriage began. It was truly an honor and a pleasure seeing the love shared as your people celebrated your two families coming together!