Imagery for Manley Land Design in Alpharetta
I love when a web designer is revamping a client website, they need current imagery of their client, they're unwilling to use stock photography, and start a conversation to make it happen. We had several phone conversations and an exchange of emails prior to me driving out to the Manley Land Design office to update headshots for their team and create new images for their website.
First I set up a white backdrop and knocked out the headshots. Then I broke that down, packed away one light and used the other two lights to photograph their team working together and helping clients. We talked through the story of what they wanted to convey and then talked throughout the shoot as we made basic adjustments to interactions, angles, and what was seen in each image.
It was easy working together to make new images for their website. We created, reviewed, selected, and edited the finals…all in less than half a morning. Everyone had their workday back and with no stress.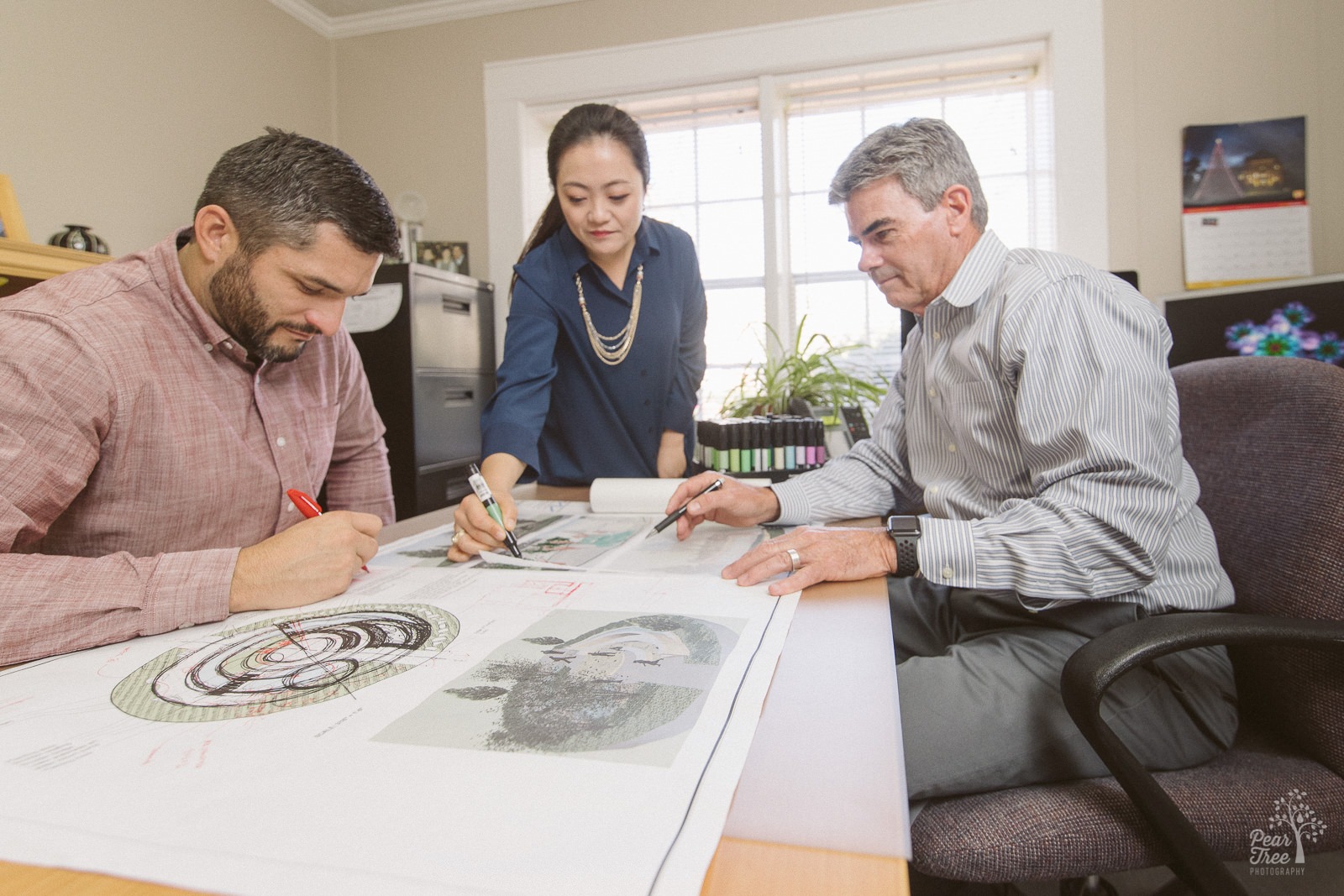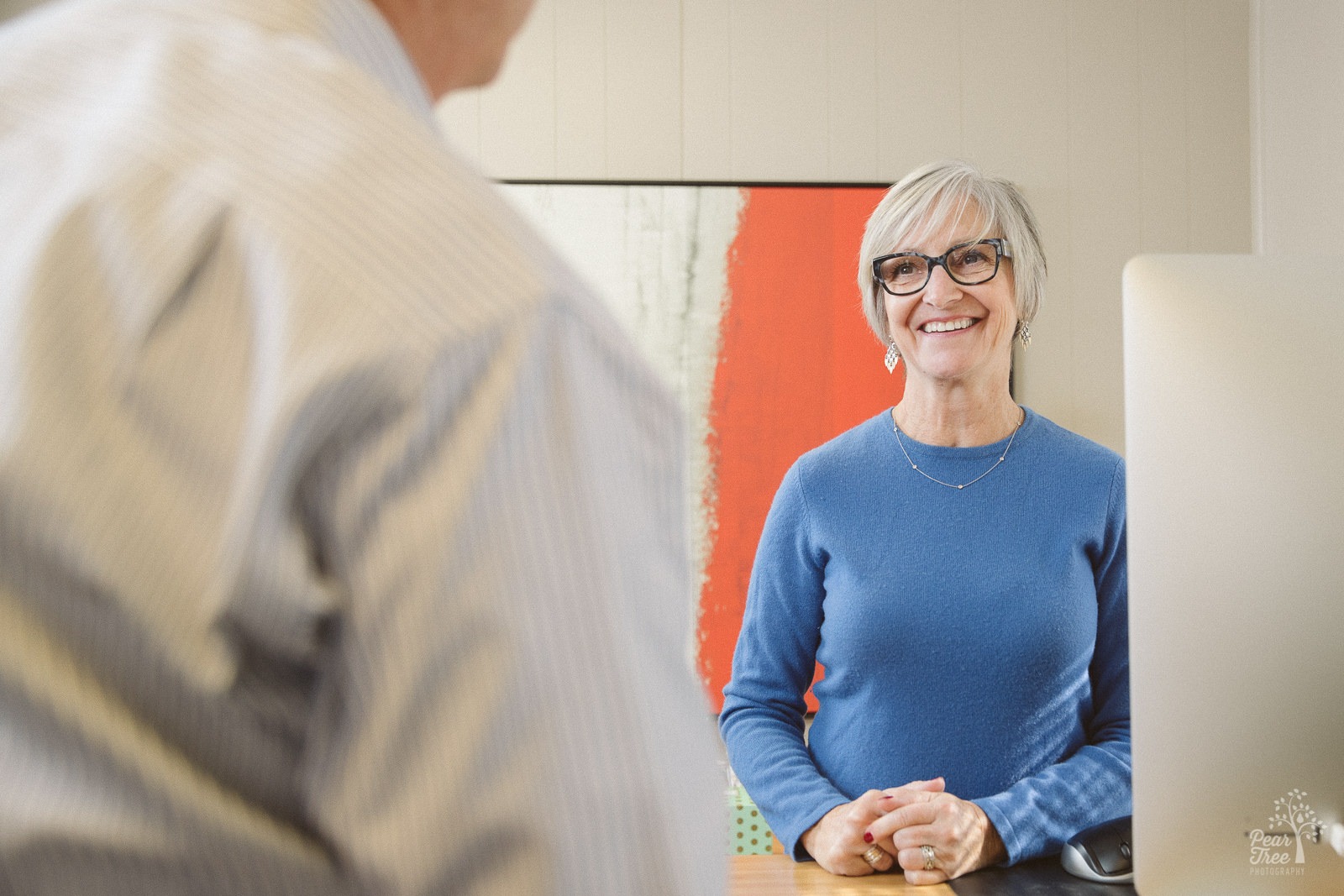 We also created a new photograph of their team of four together in front of the white backdrop. Now they can easily show off a professional image of their company team.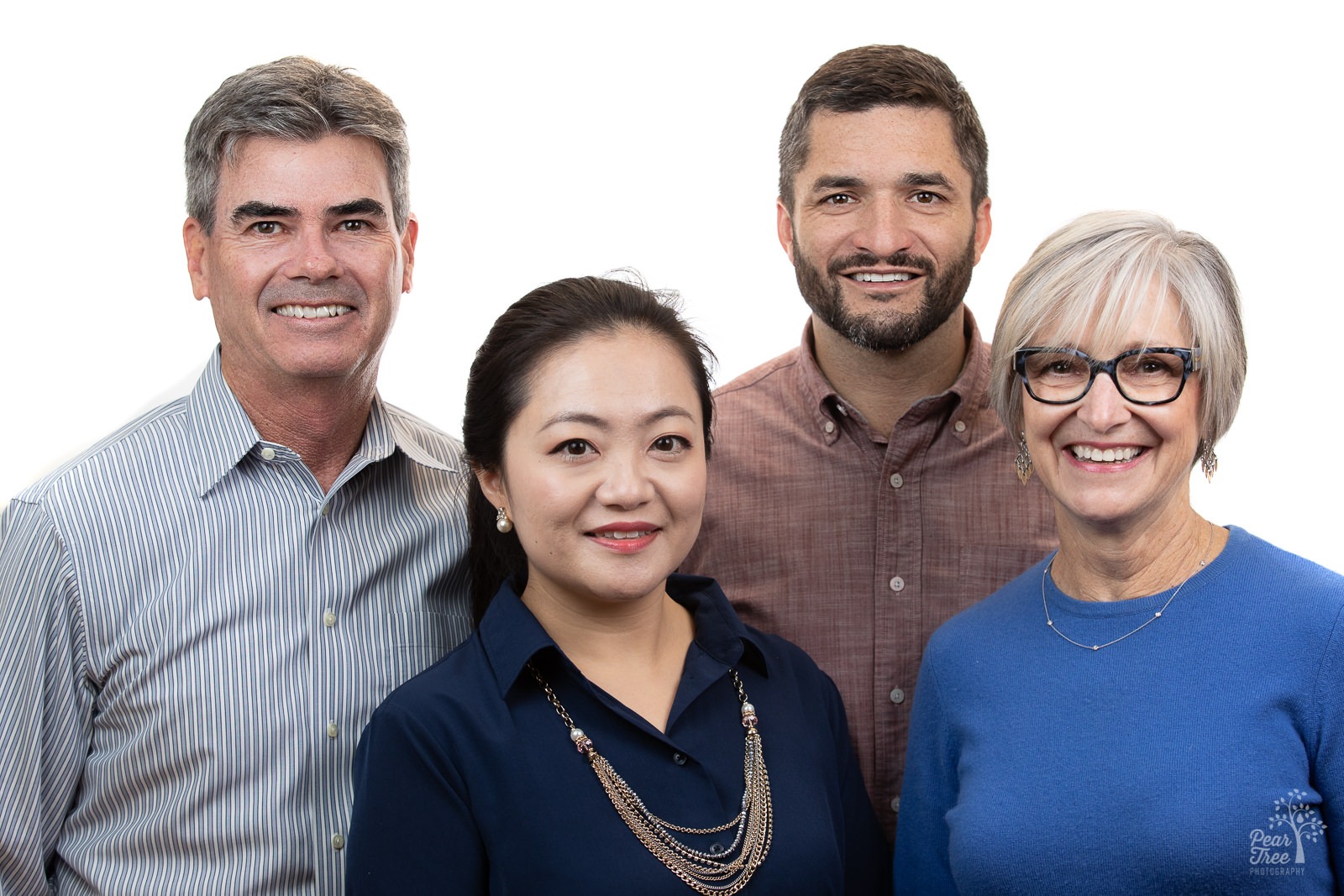 If you're ready to refresh your website with current imagery and don't want to settle for stock photos, start a conversation with Kelley at Pear Tree Photography Atlanta.