Family Photographs | Roswell Mill Park
I love when my professional headshot clients contact me again and ask, "Do you do family photographs?"
Yes! Yes, I do!
Choosing a Location for family photographs
First we set a date, finding the right weekend when we were all available. Since there were littles (well, not so little, but still in single digits little), we opted for the morning as they normally tend to be more content and cooperative at that time of day. Then we started discussing locations. I shared links and images to family photography sessions for other clients. We took into consideration how far we'd need to walk, if there was any risk involved (typically, I try to eliminate that for families with littles and save it more of the ones with teenagers…because that's fun), and how crowded the locations might be on that date and time.
We went with Roswell Mill park. The parking lot is close to the park, so there's not a lot of walking. Which is important for shorter legs, whether they're doing their own walking or the parents are having to carry them. These littles get heavy after awhile! I remember. There are multiple backdrops between the covered bridge, the old brick mill building, the woods and trees, and of course the waterfall over the old dam.
Roswell Mill Park
I really love this location. Especially in the mornings when it's less crowded. It's easy to block other park visitors from view with how I place my clients. The covered bridge offers multiple backdrops, depending on which direction you turn. And there's a lovely variety of backgrounds with minimal walking, which is great for families with young children. It allows us to move a lot and never stay in one spot for very long. Because you know these littles have short attention spans.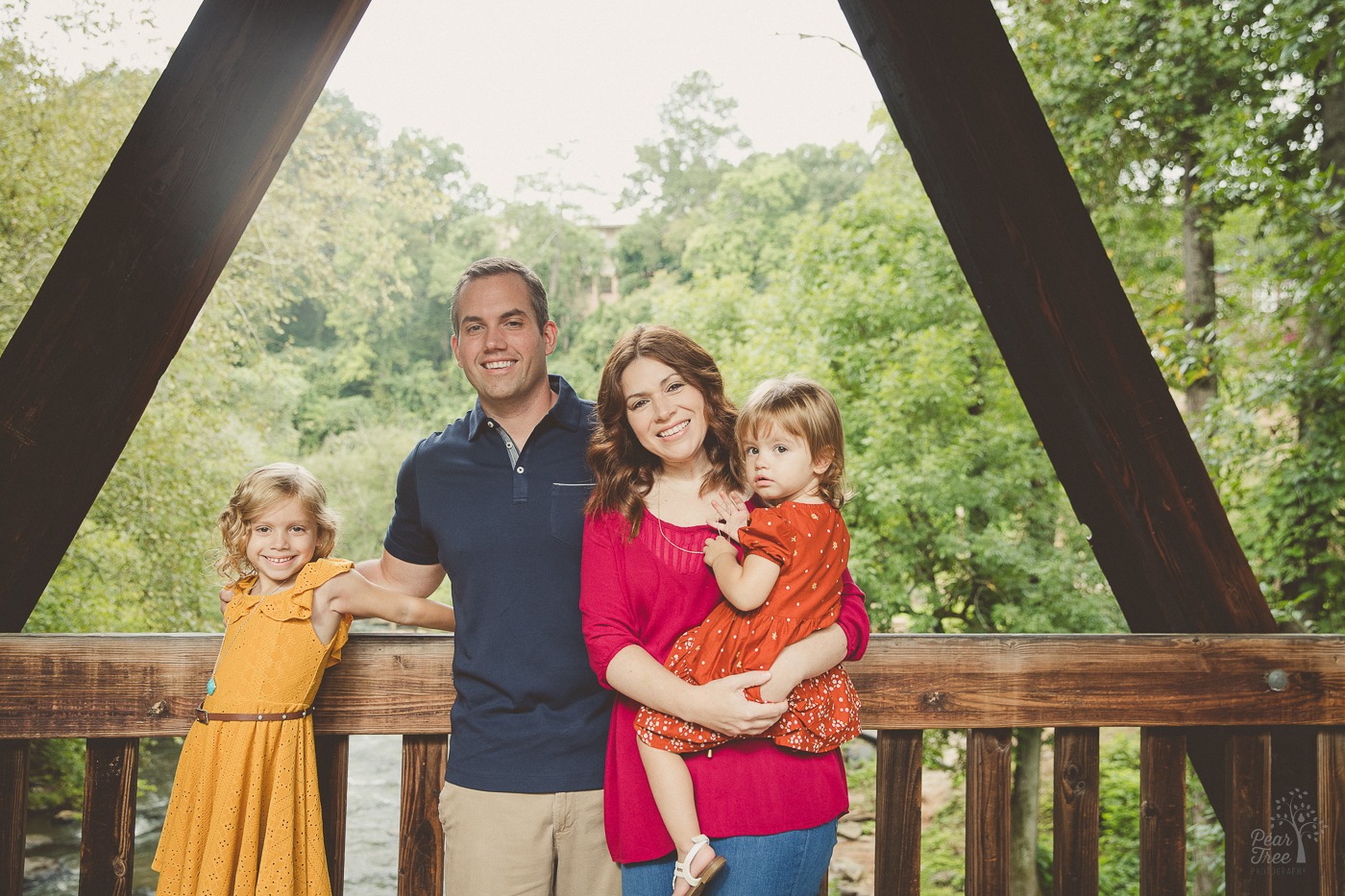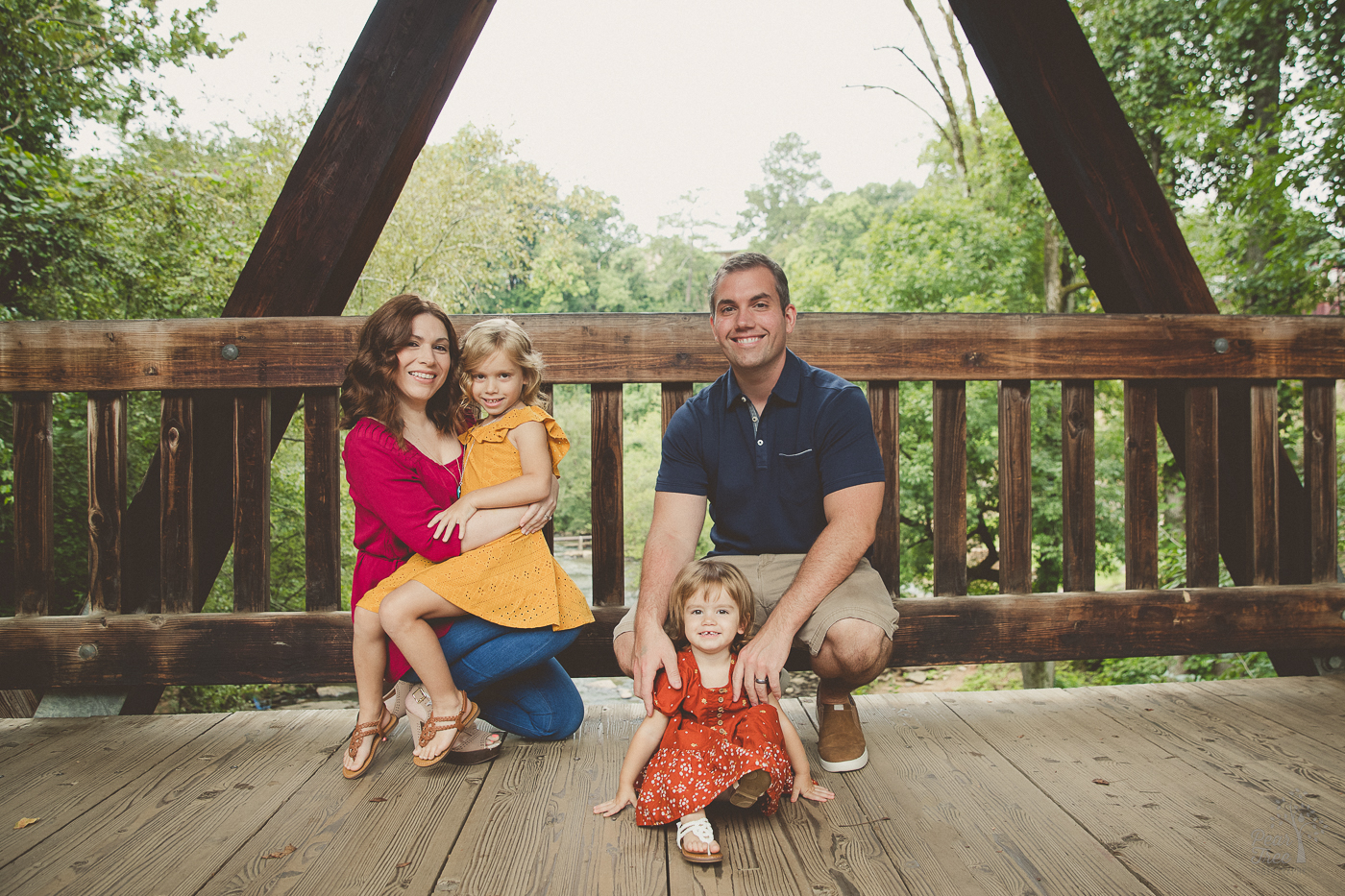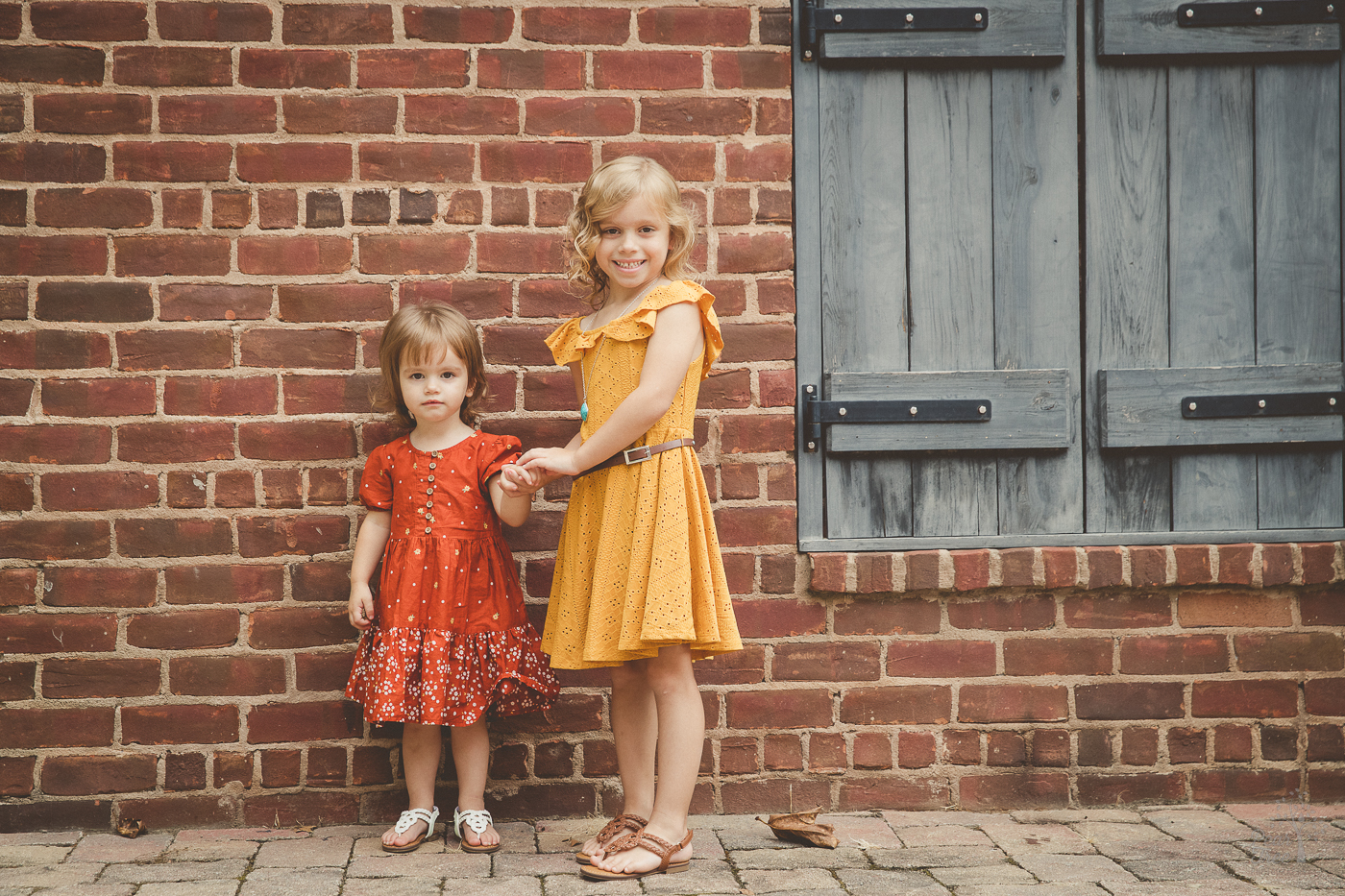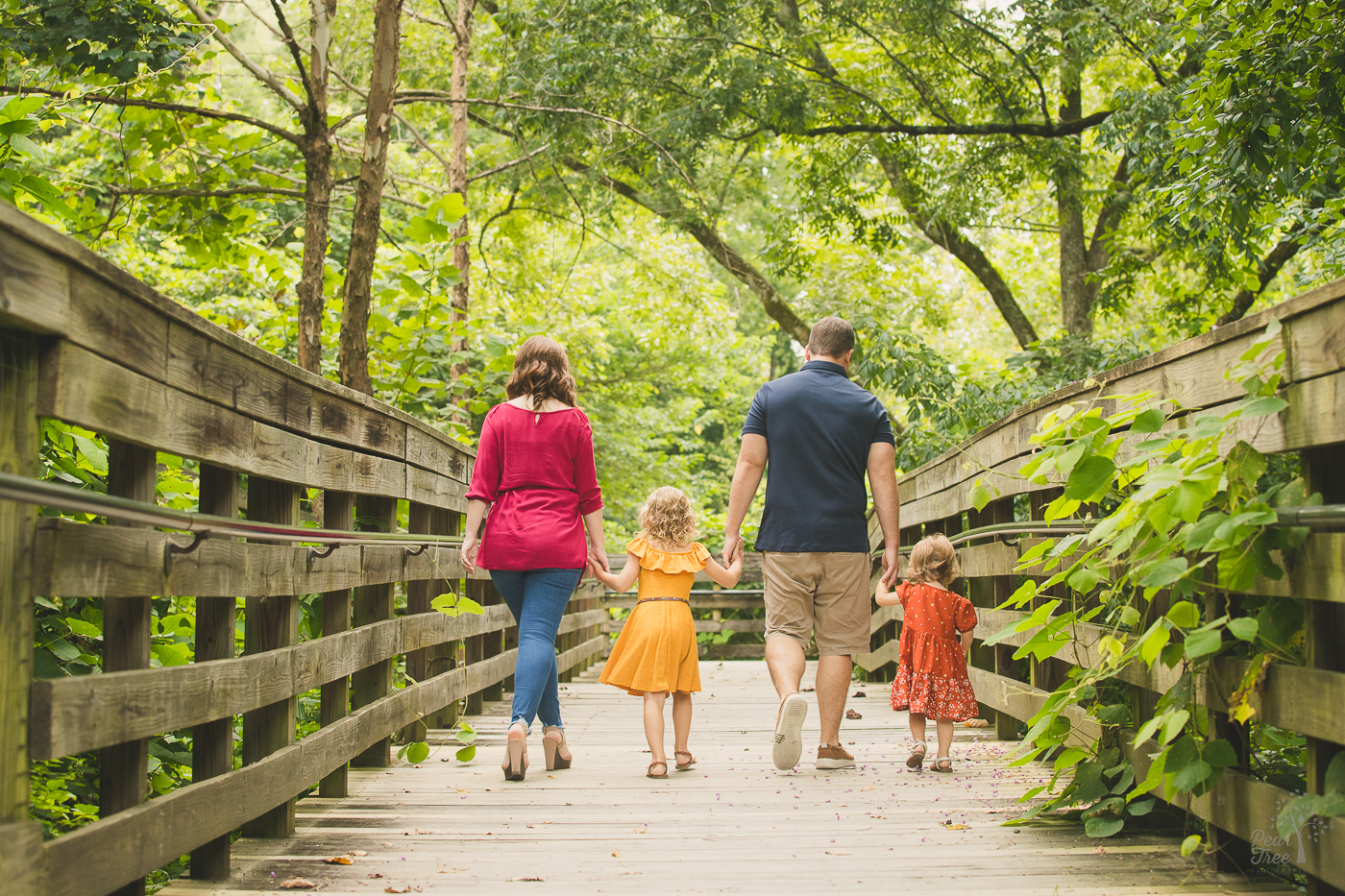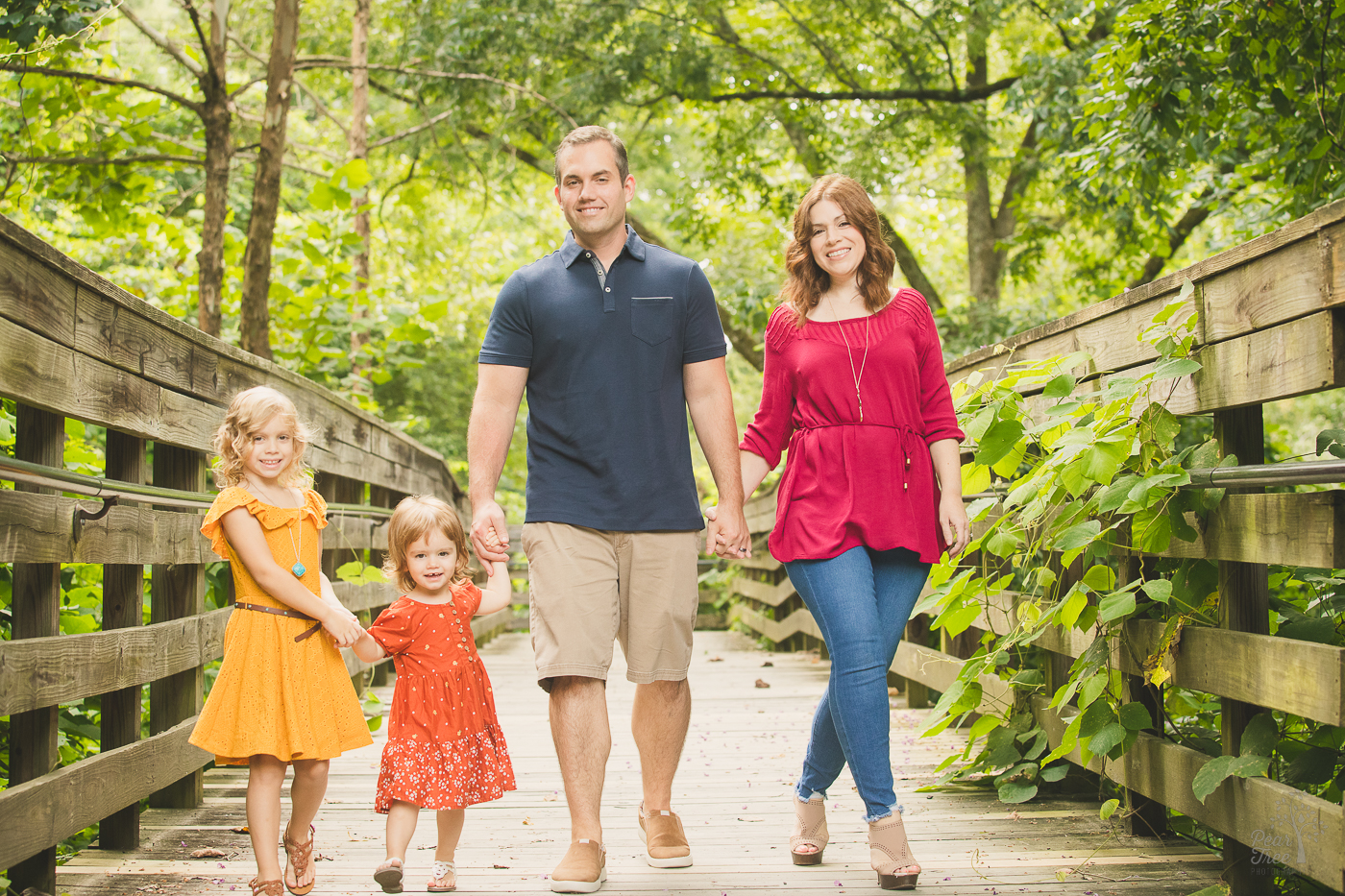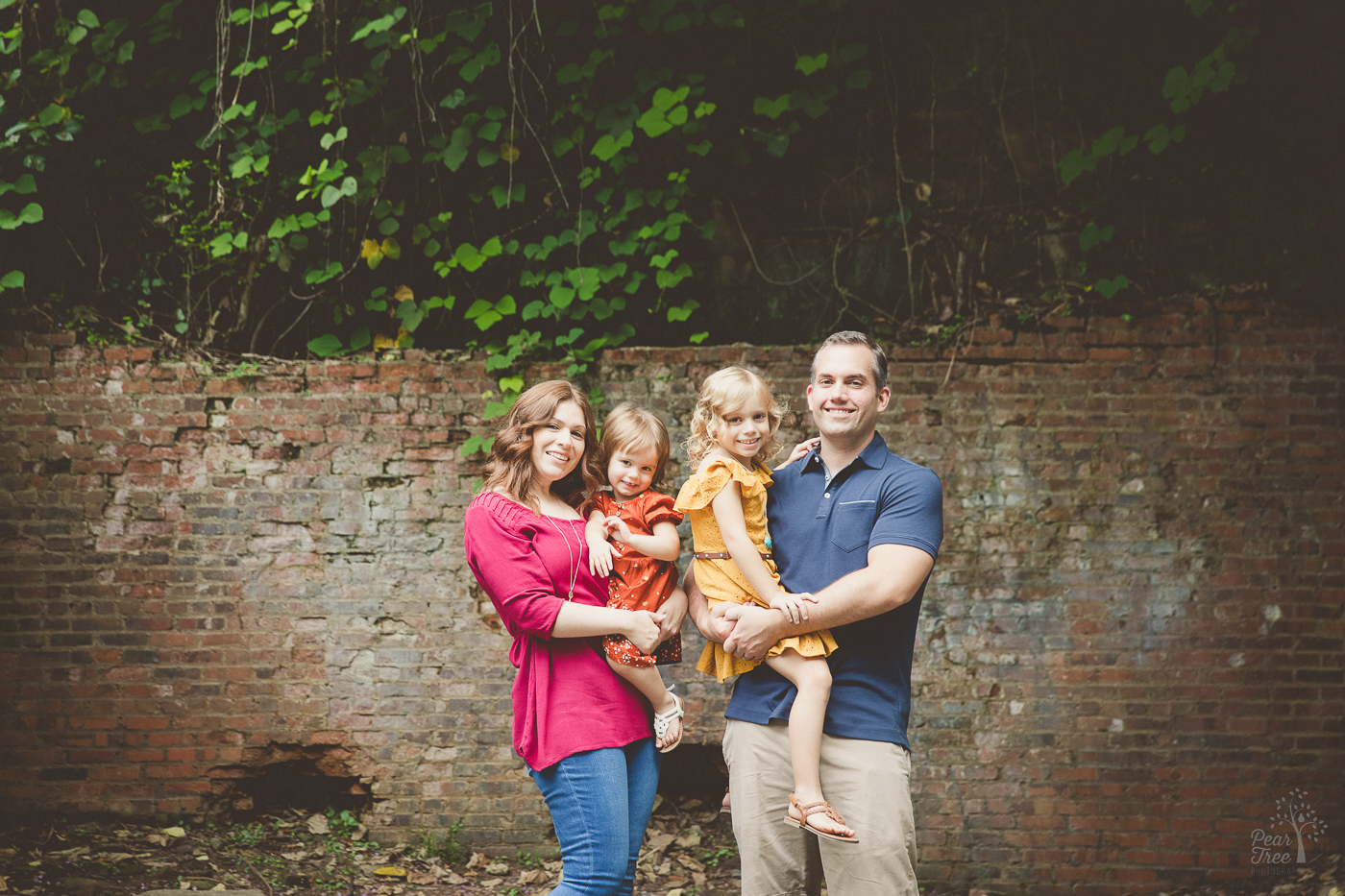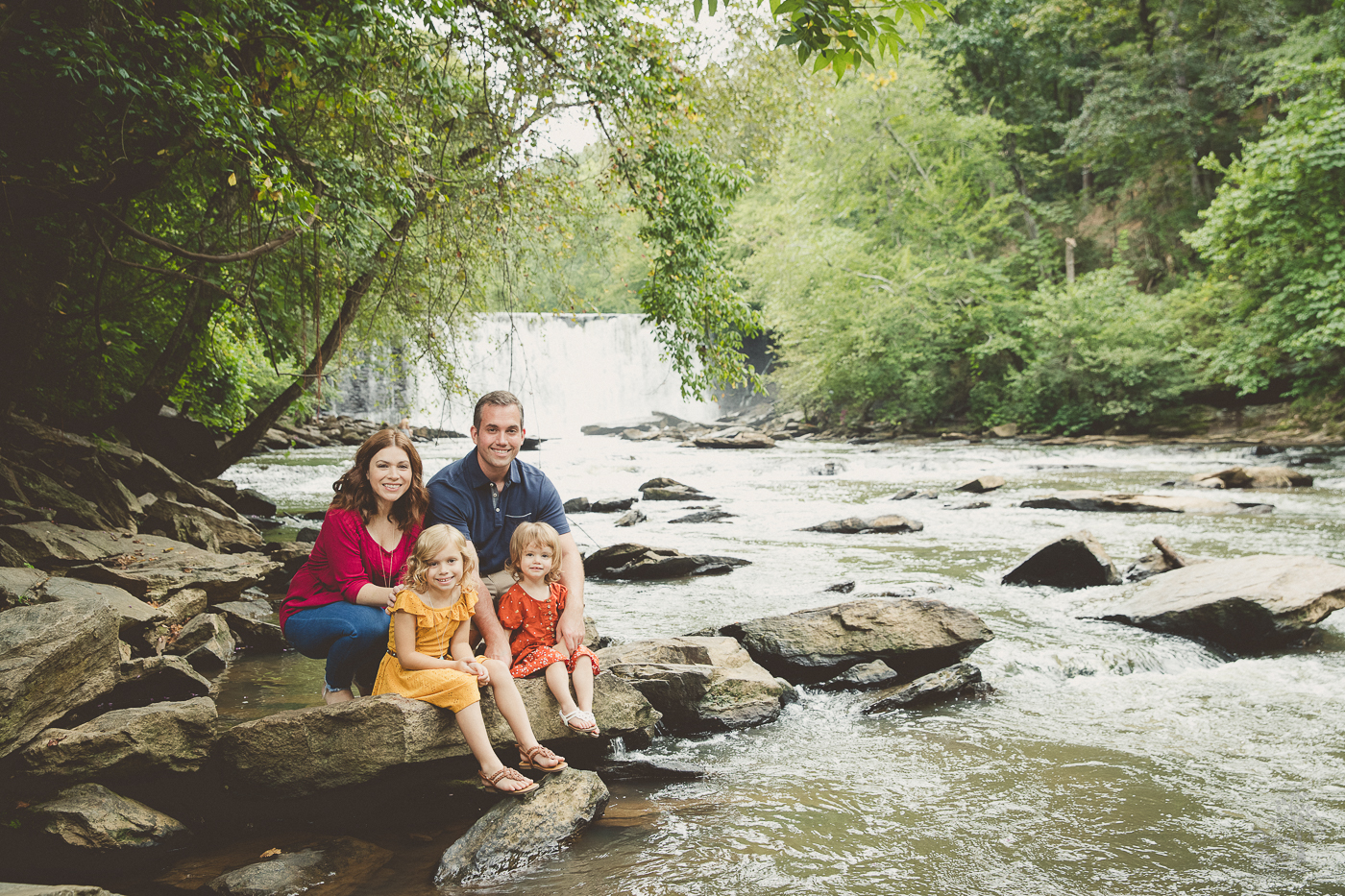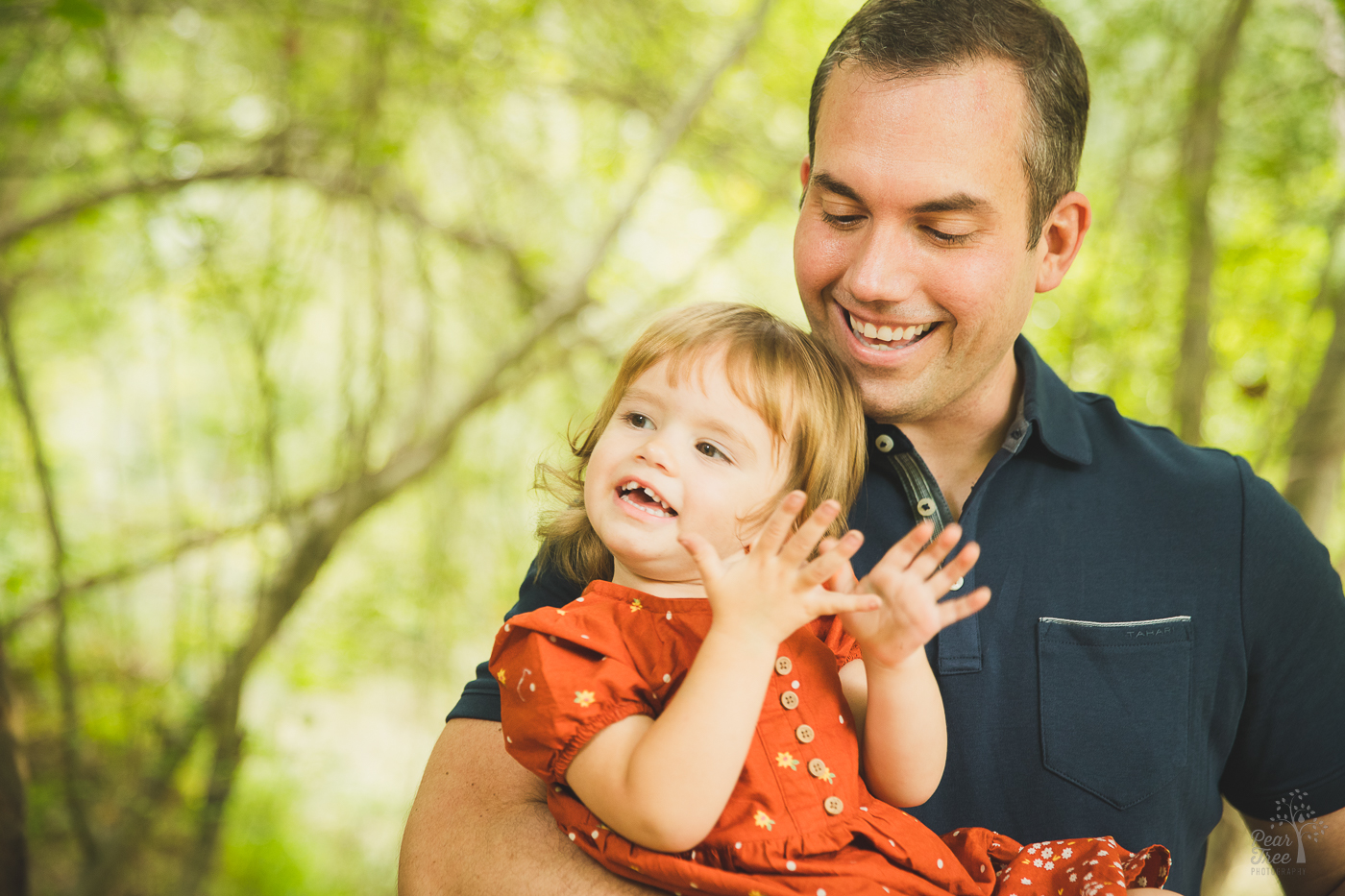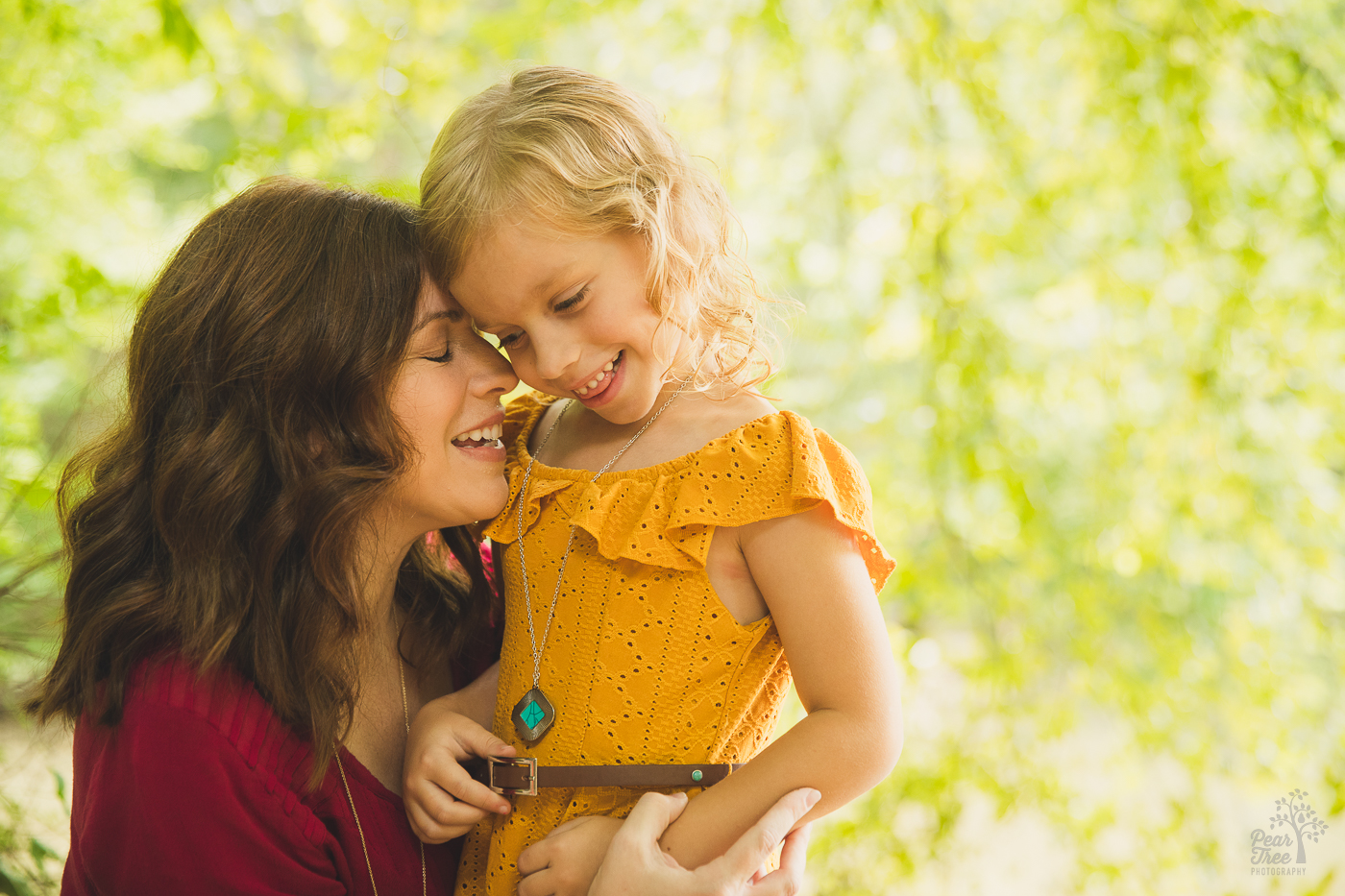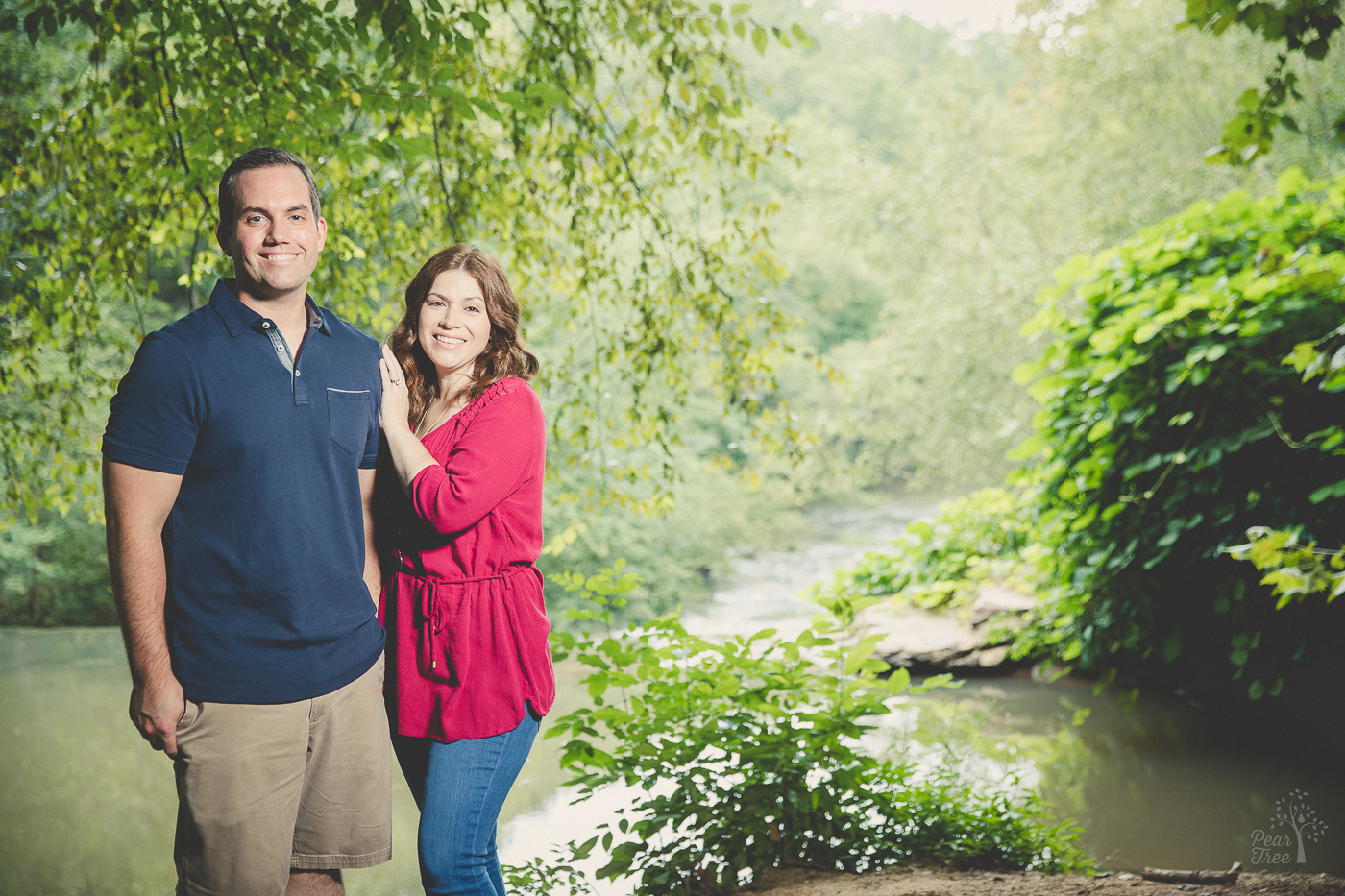 Thank you G family for having me update your family photographs at Roswell Mill park. I look forward to seeing your girls grow up as they are just as lovely as the two of you!