High School Senior Photography Session | Chattanooga with Isaiah
High school seniors are so much fun and easy going. Isaiah was no different for his high school senior photography session in downtown Chattanooga. He met me at this cool blue bridge and we spent the next hour together walking in a circle around the Tennessee Aquarium. We talked about backgrounds, what he liked, and how he wanted to be photographed. As well as the sports he plays and how much he was looking forward to graduating high school.
For a late November day, we were blessed with good weather for his high school senior photography session. It was slightly breezy, which did great things with his hair. The clouds provided a nice cover, so he was never squinting. And it didn't start to get chilly until we were finishing up and walking back to our cars. All around score for making this boy's senior session a win!
Before we get started and I show you my favorite photographs from Isaiah's senior session, can I just stop for a moment and tell you I love this blue bridge? I love the old support structure overhead; they remind me of the Midwest. Then there are these cool wooden sidewalks on each side for people to stop and enjoy the Tennessee River.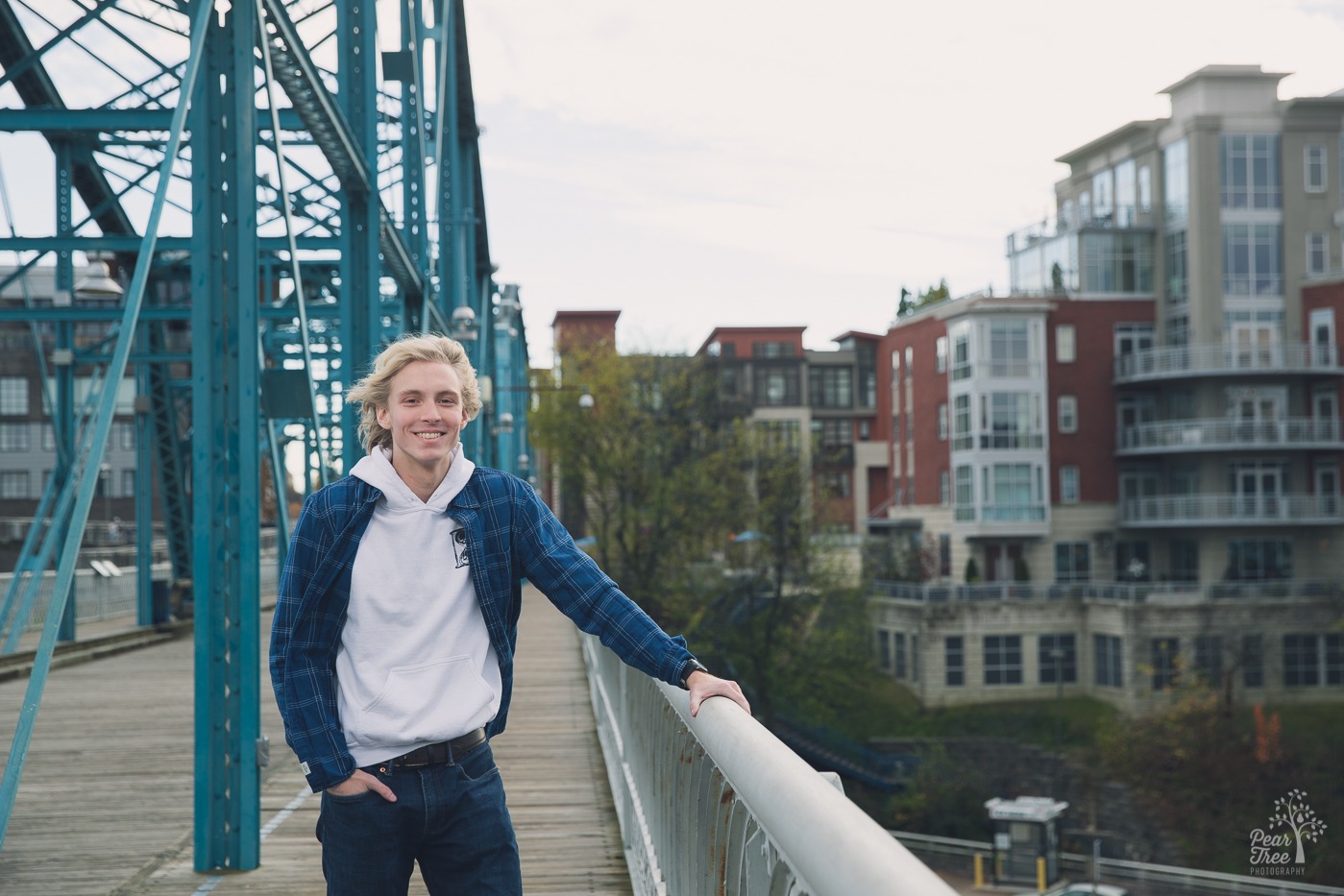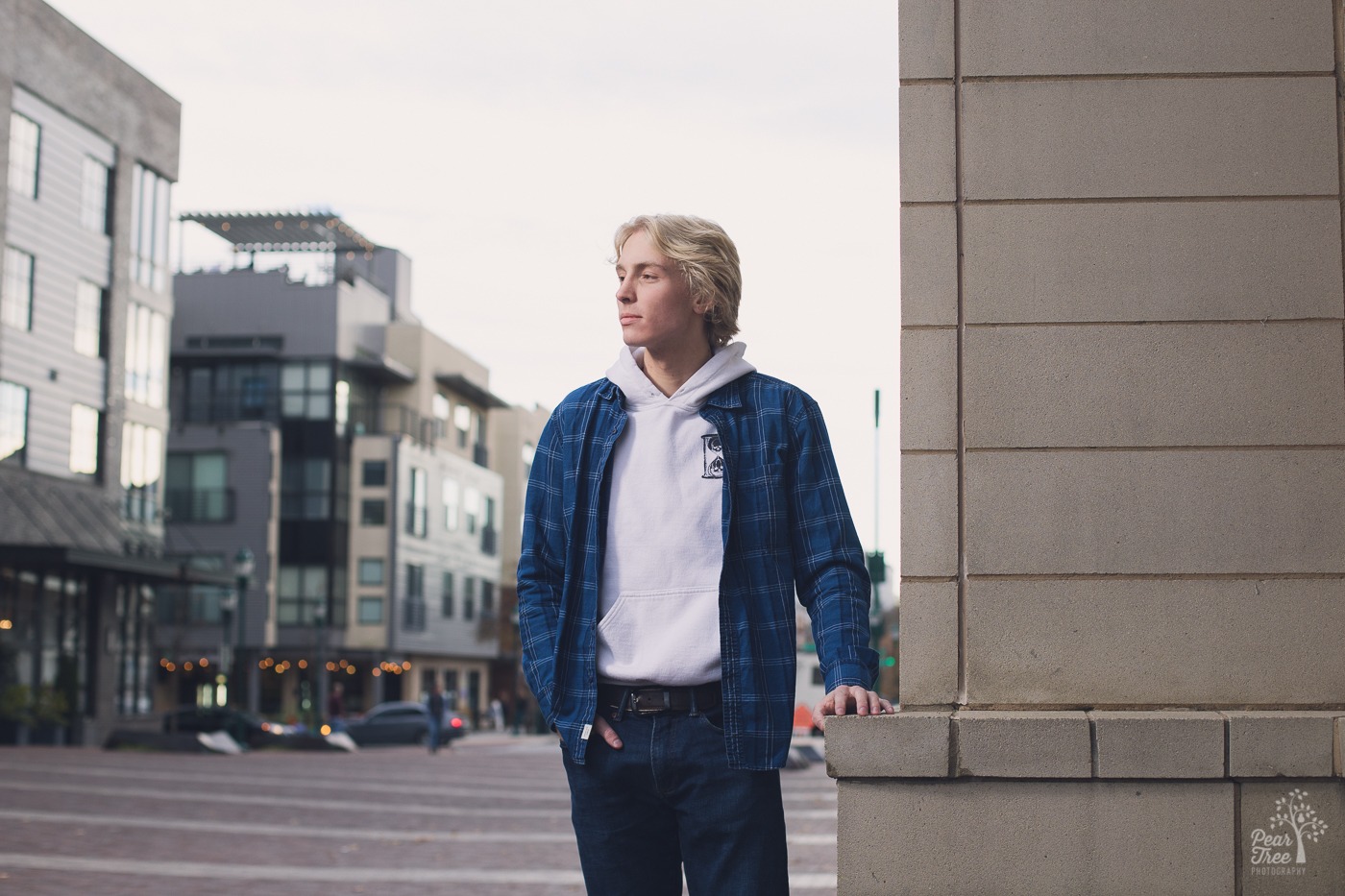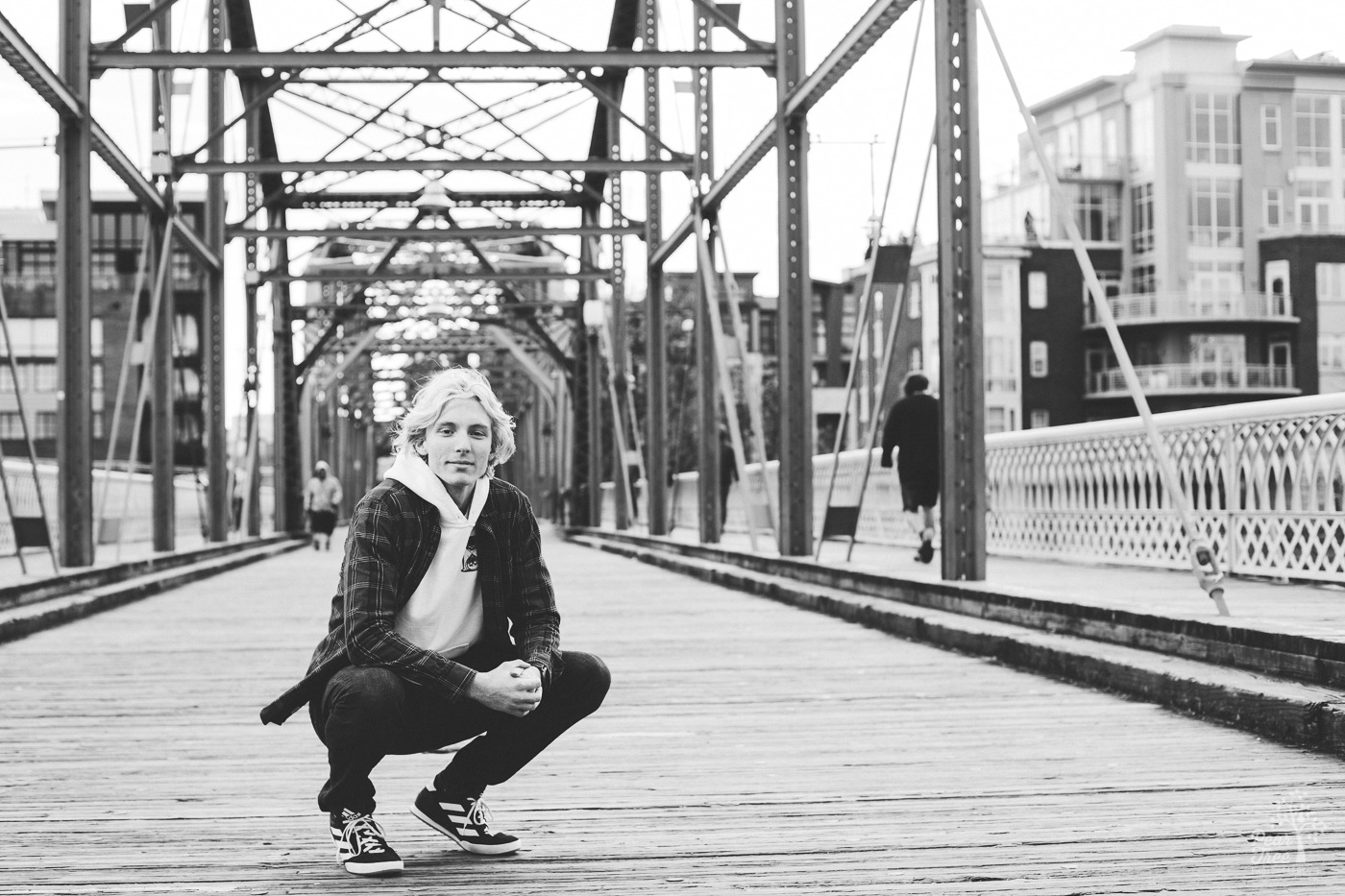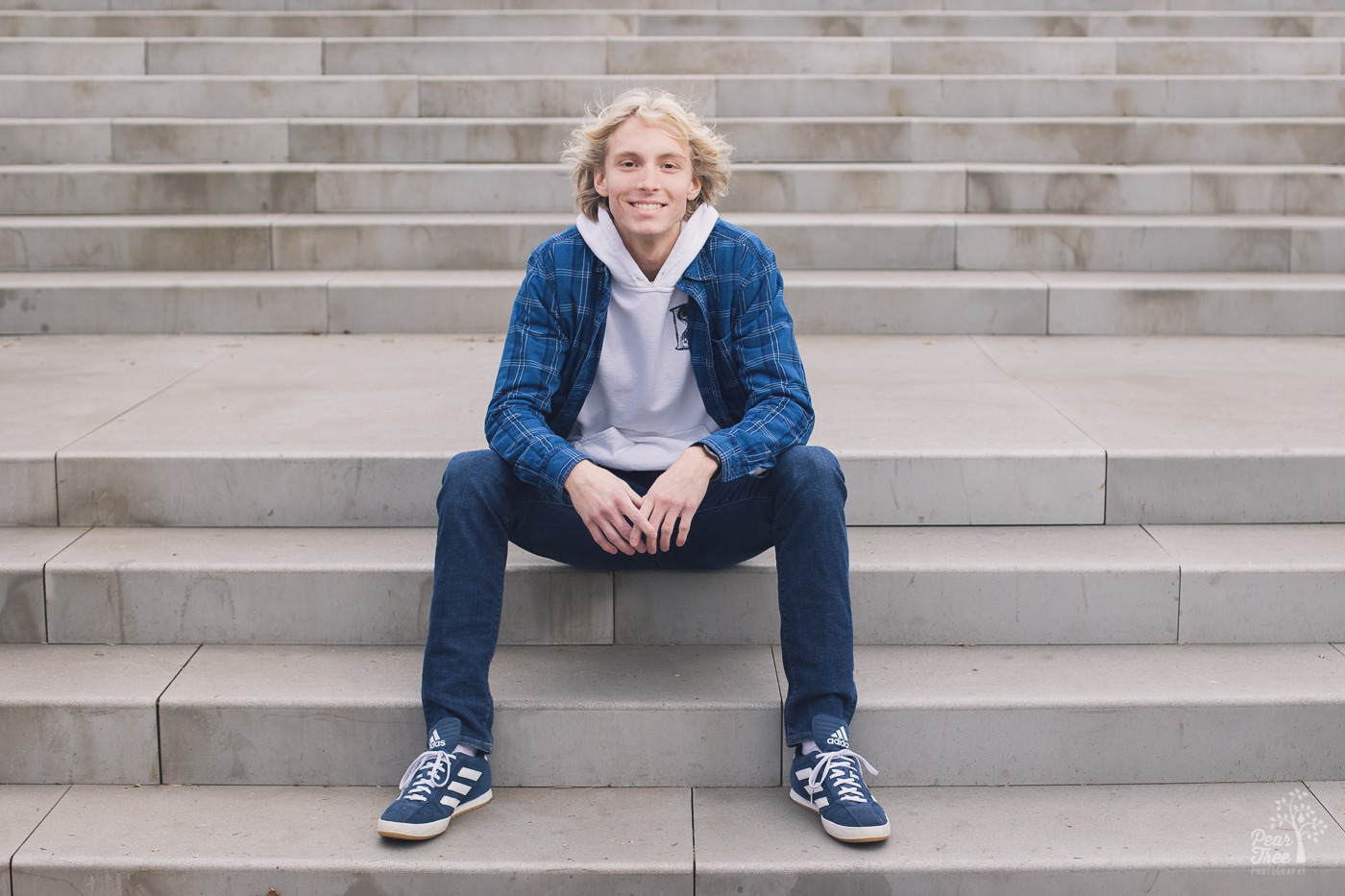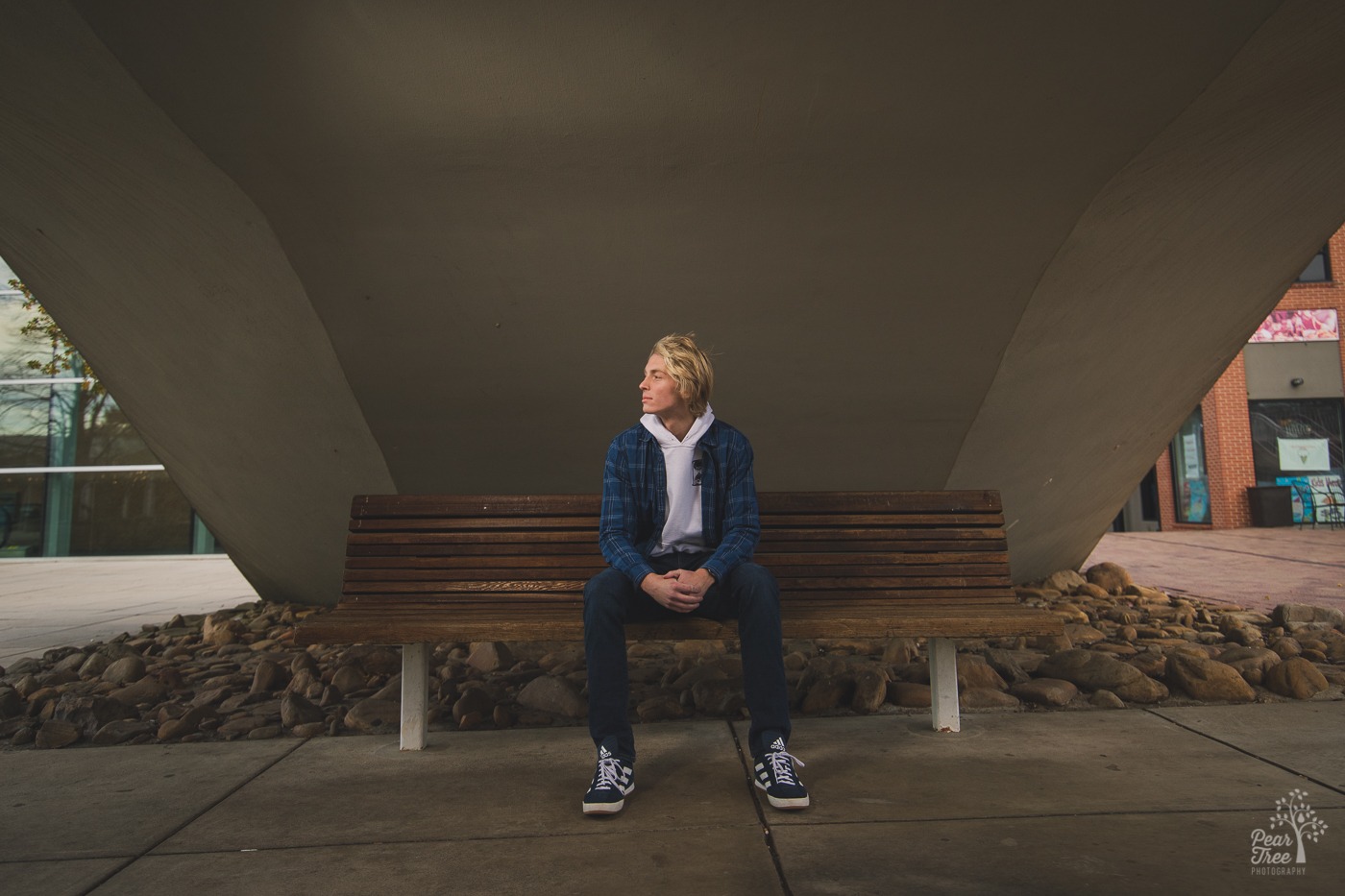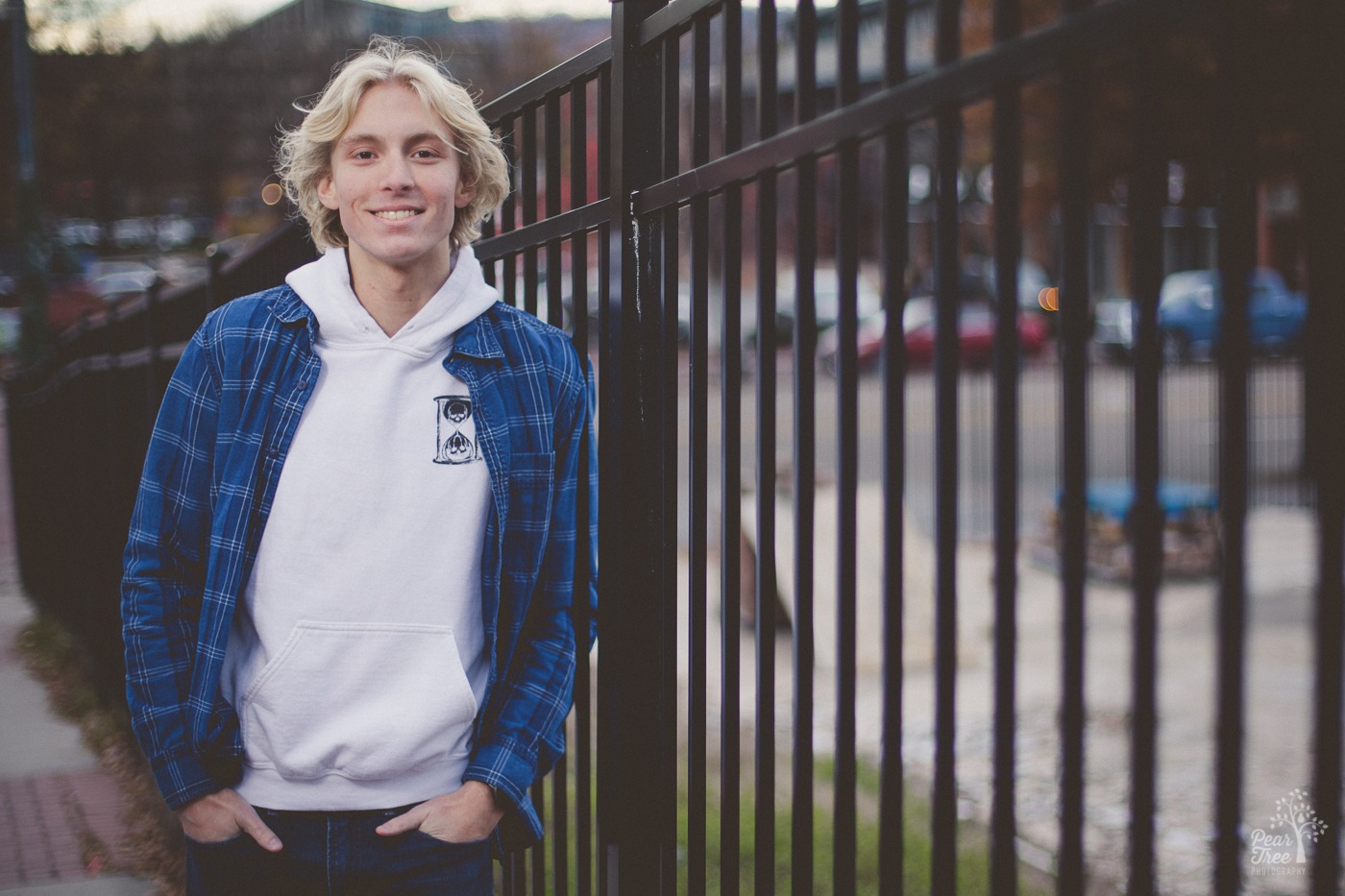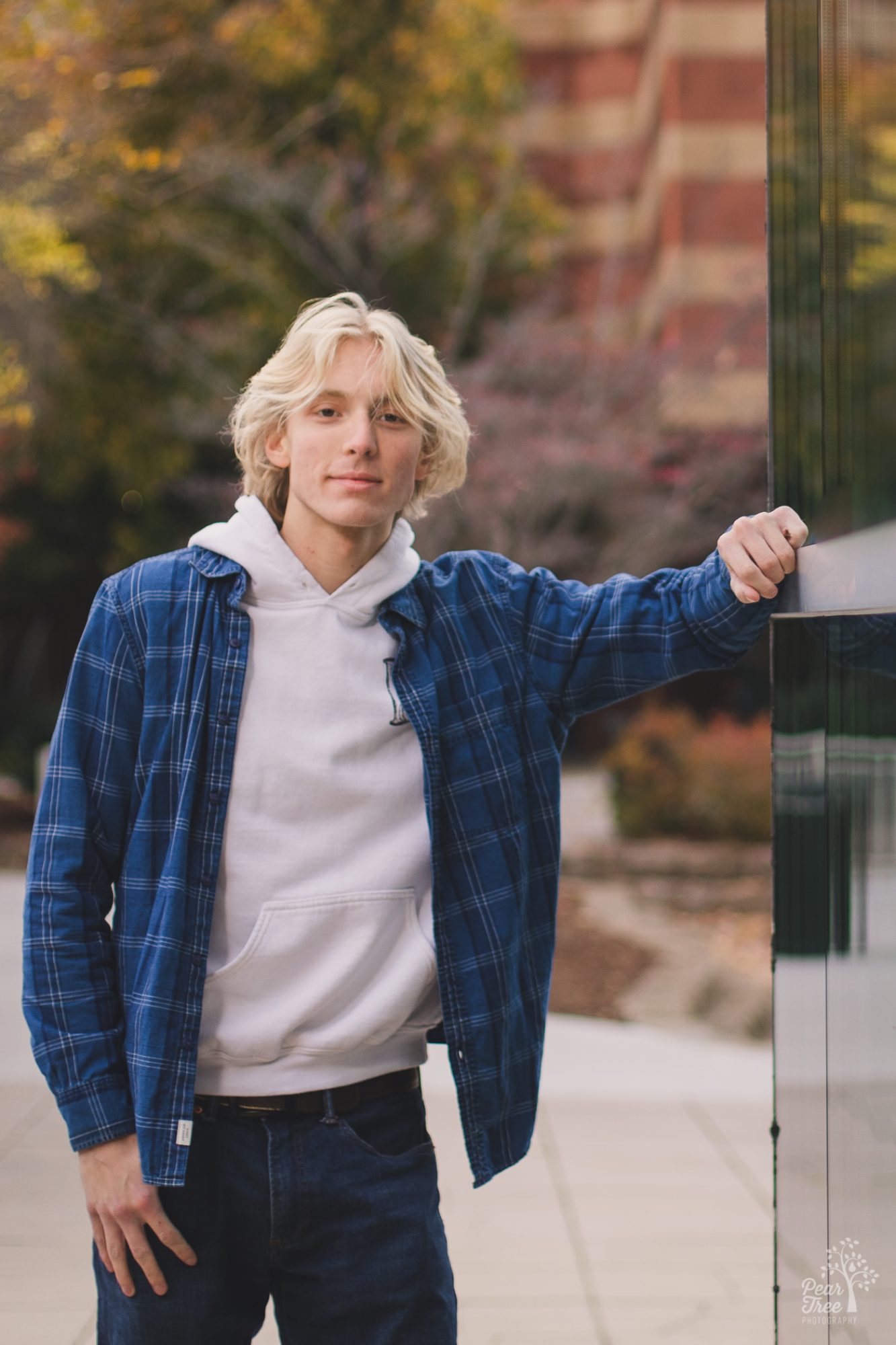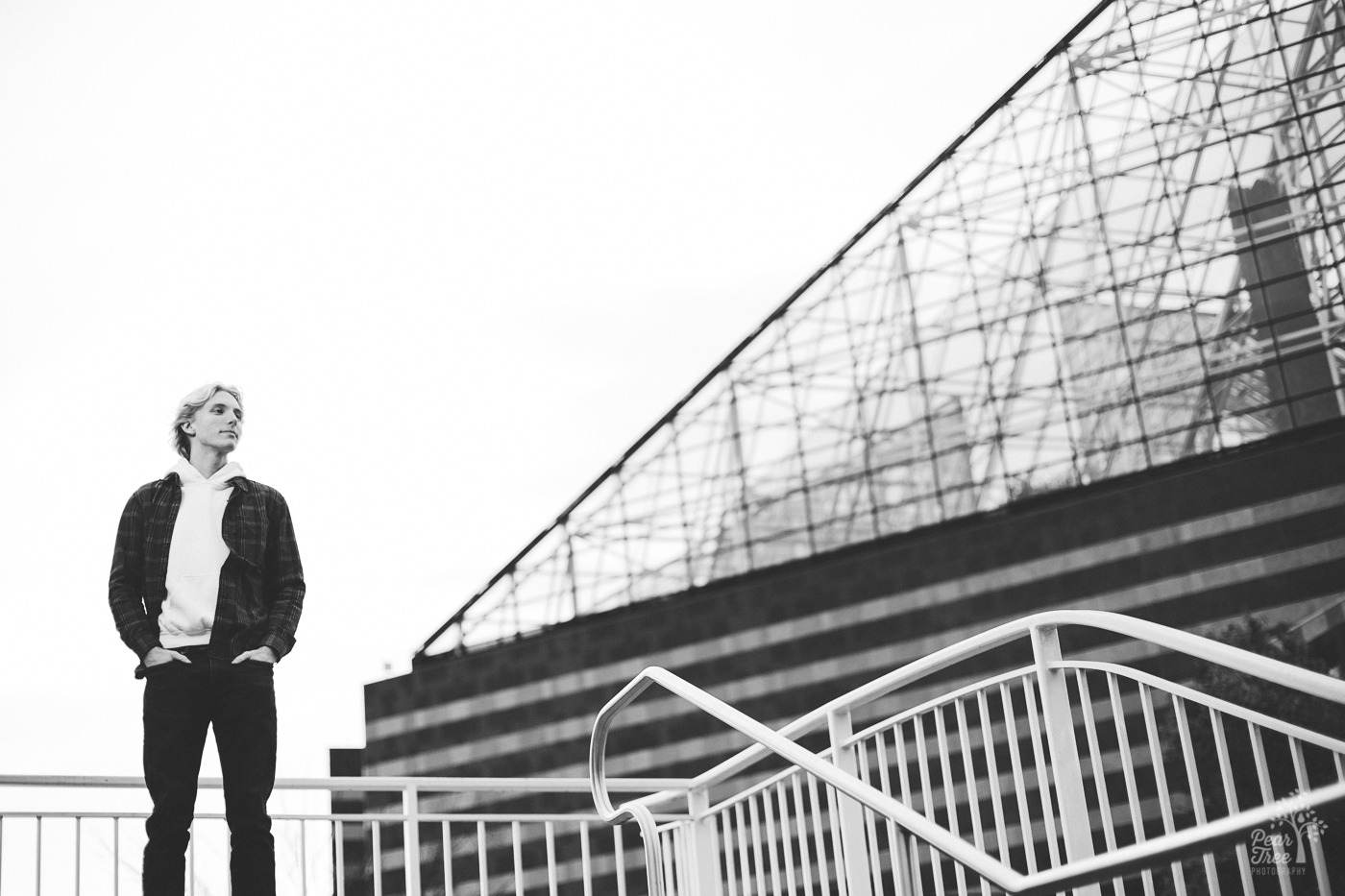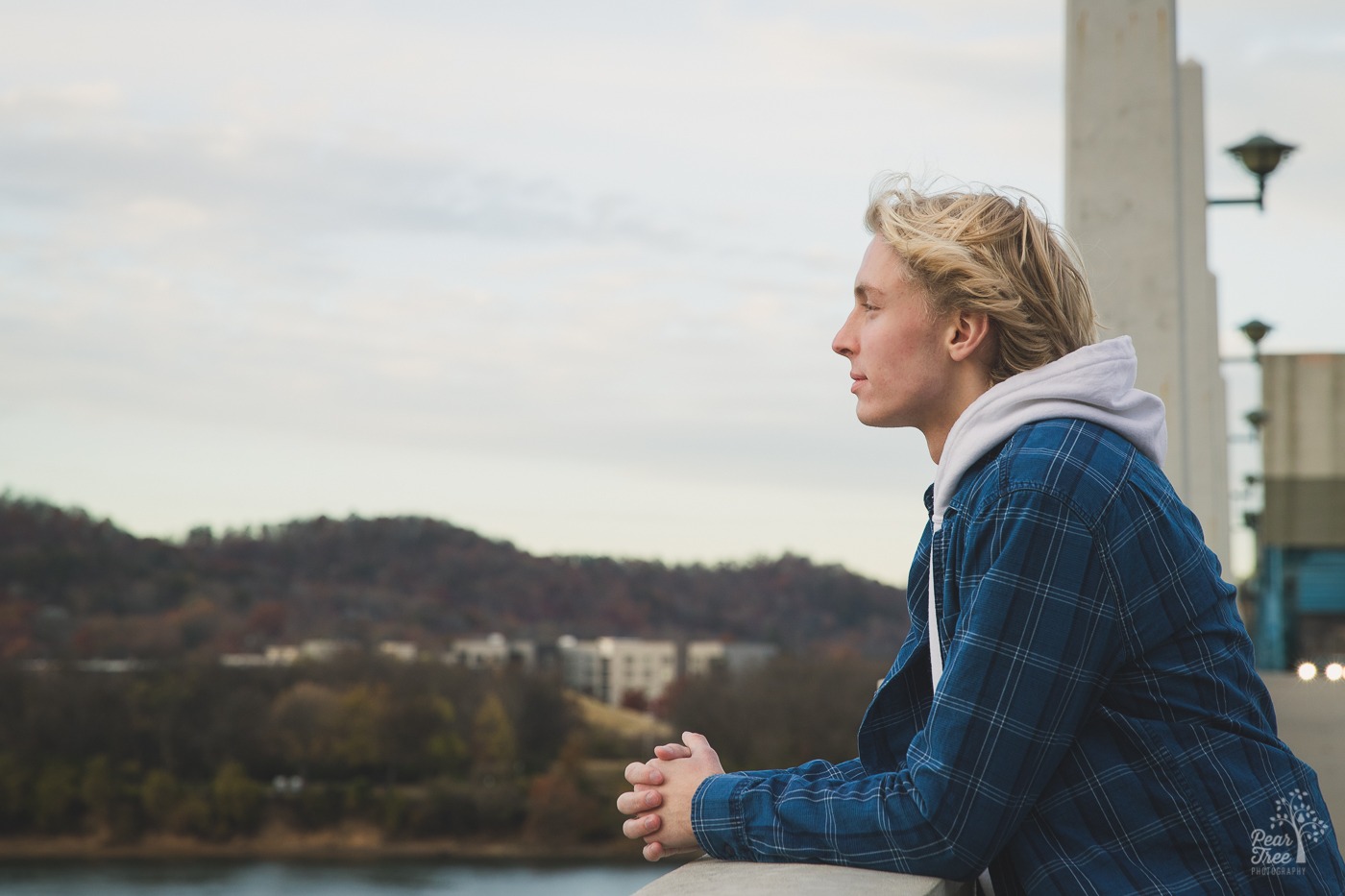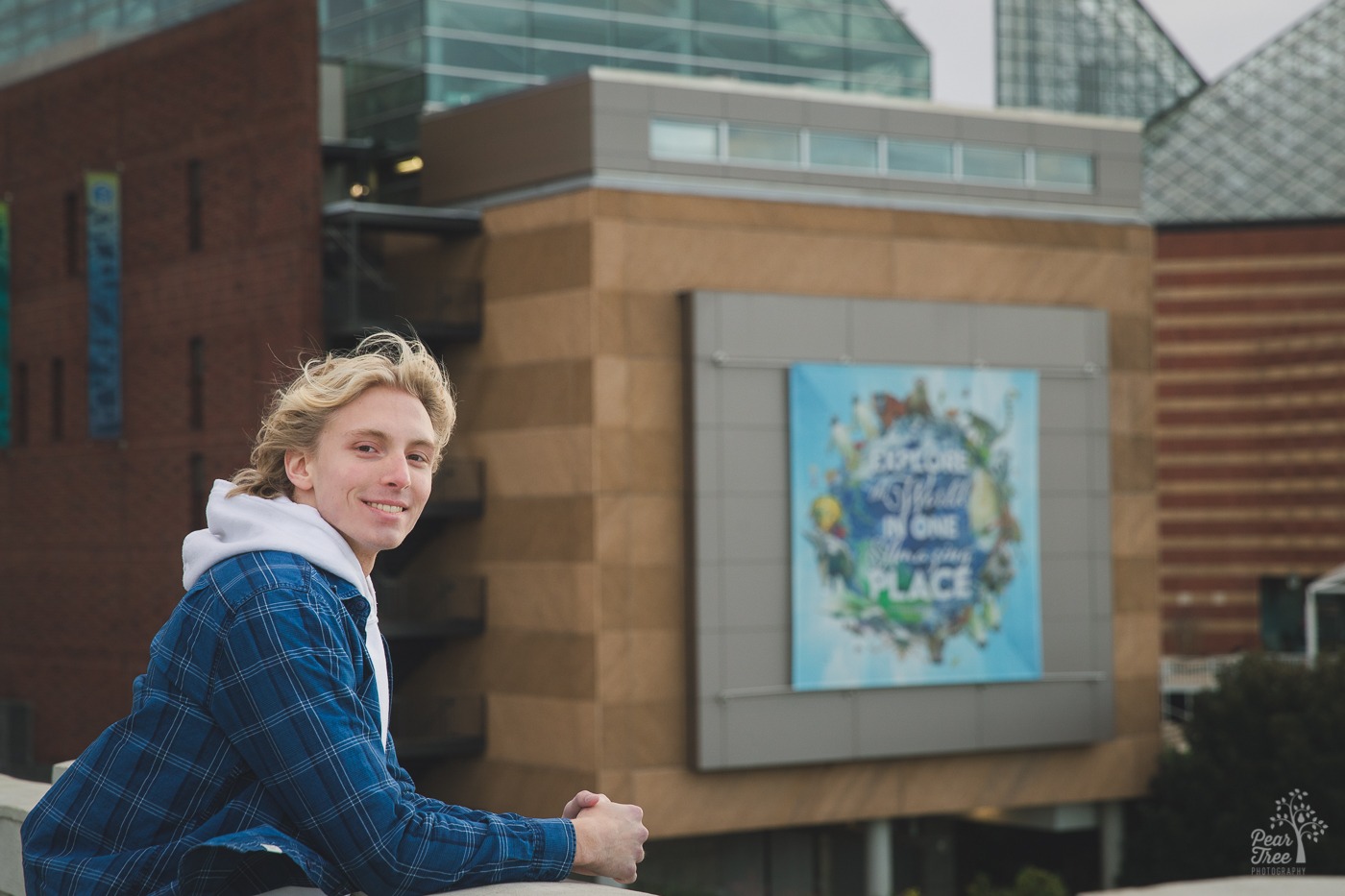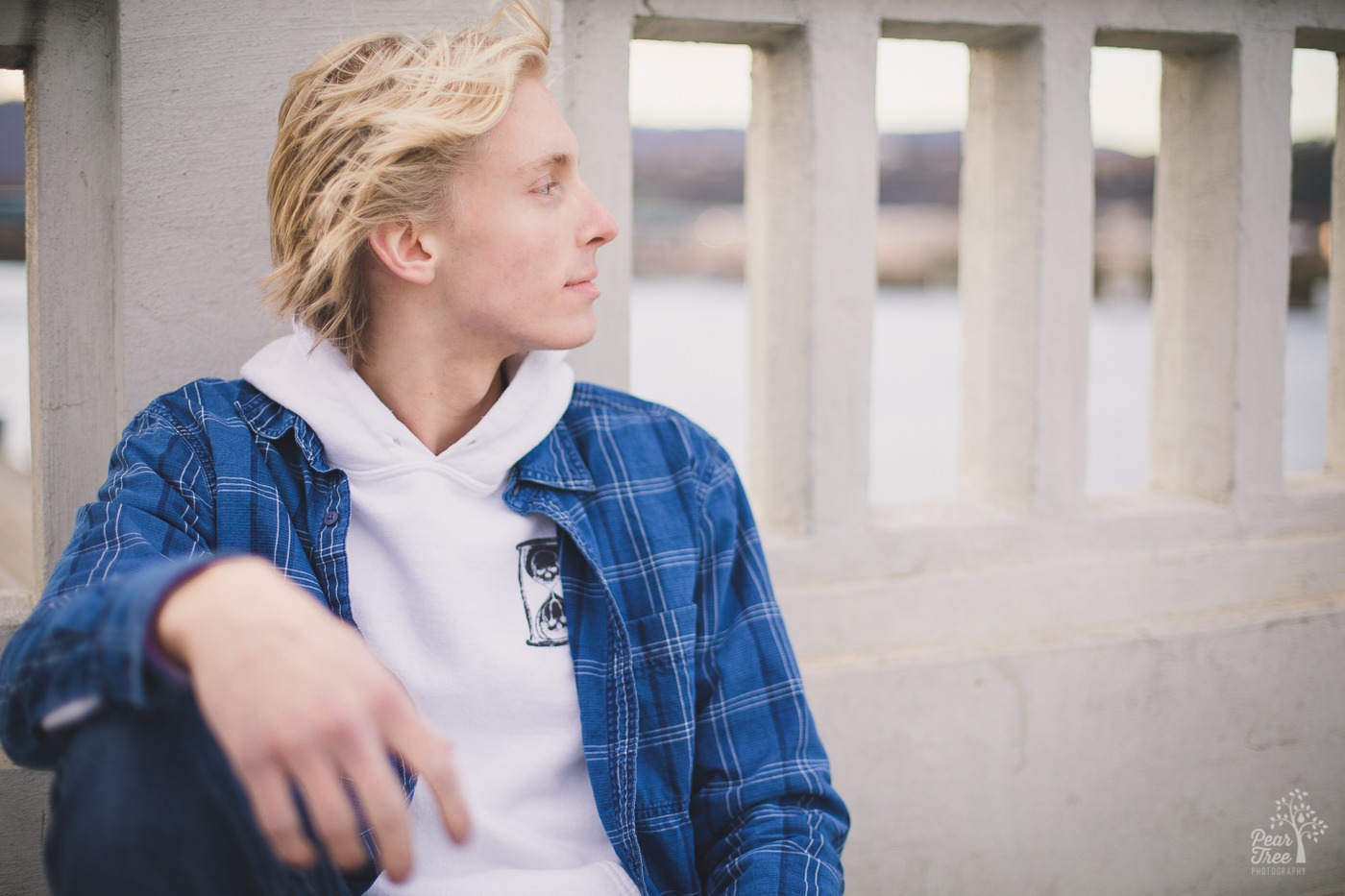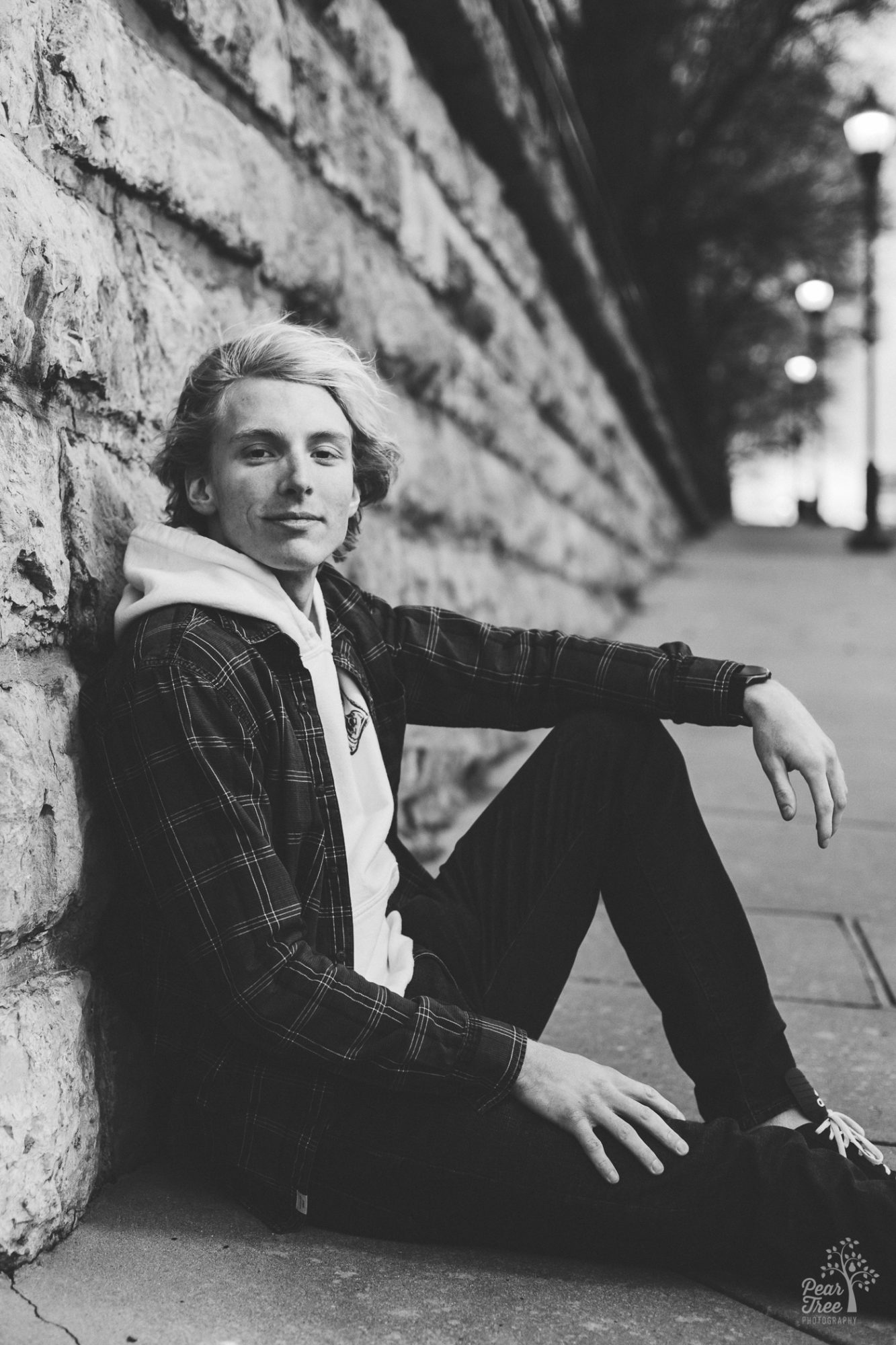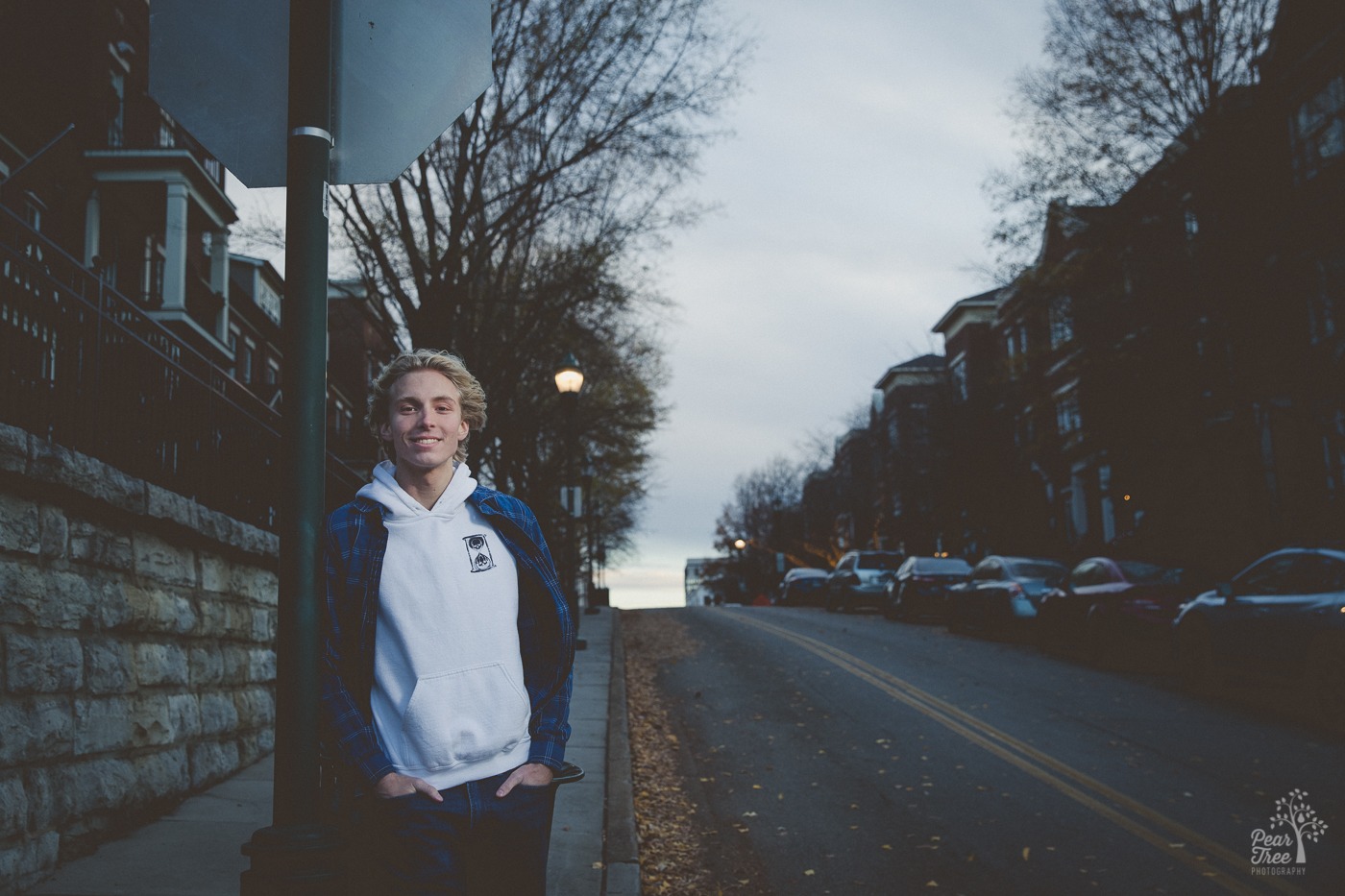 Thank you for a fun afternoon in downtown Chattanooga, Isaiah! You made it well worth the drive up from Atlanta for your high school senior photography session. And now your folks have fabulous albums and pieces of wall art in their homes to remember this special time in your life. May you have an awesome next year as you leave high school behind and start a new chapter in college life!