Michele + Tom – Married at Embry Riddle Chapel in Prescott Valley, AZ
My wedding couples are all so different. And perhaps that is because I photograph people who value other people. So they don't fit into a box of qualifications, Rothy's shoes, and snapchat filters to make them look alike. These two getting married at Embry Riddle Chapel was perfect for them.
This Wedding Was Different For Me
But when I tell you this one was different than all the others, it was because I've never documented the start of a marriage for anyone else whom I've known for more than half my life. Whom I lived with during college. Who I saw become a mom, a wife, and a widow in a very short period of time. And who amazed me with her strength and determination to not only continue through college, but put herself through law school. Then after a decade and a half of practicing law, decided to switch professions and earn her Ph.D. in psychology before moving across the country to teach. Michele is one of my dearest friends, trusted advisors, staunchest encouragers, and has an amazing ability to make me laugh at any time, even in the midst of tears and despair.
So when she told me she was getting married, I knew that she had found an equally amazing and strong individual to share her life with for decades to come. They are perfectly matched introverts who create safe spaces to be themselves. To have and to hold. To love. No matter what comes their way.
It Never Feels Like Any Time Has Passed
It had been just over two years since I had seen Michele and that was when I had flown to Tampa to photograph her girl child before Cecelia graduated from high school and Michele moved out west. I was at the Grand Canyon for two days before driving out to Prescott Valley and meeting up in this little salon where Michele was getting her hair done. I followed her to a grocery store for bananas and berries (brides, don't let your blood sugar drop…it's easy to forget to eat on wedding days and you don't want to pass out in the middle of it!) where we annoyed other shoppers with our enthusiasm for the day. Which might be typical when we're together.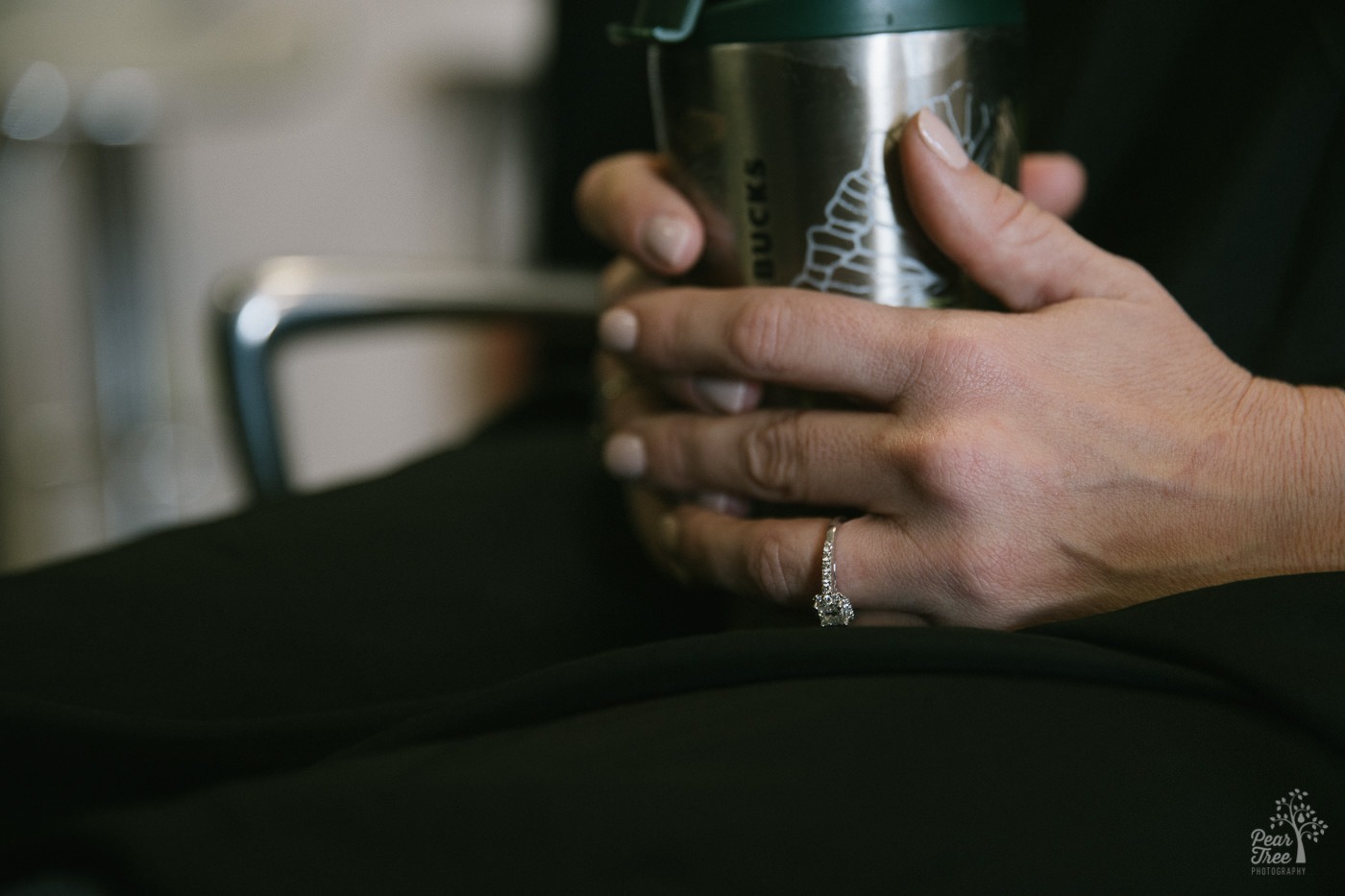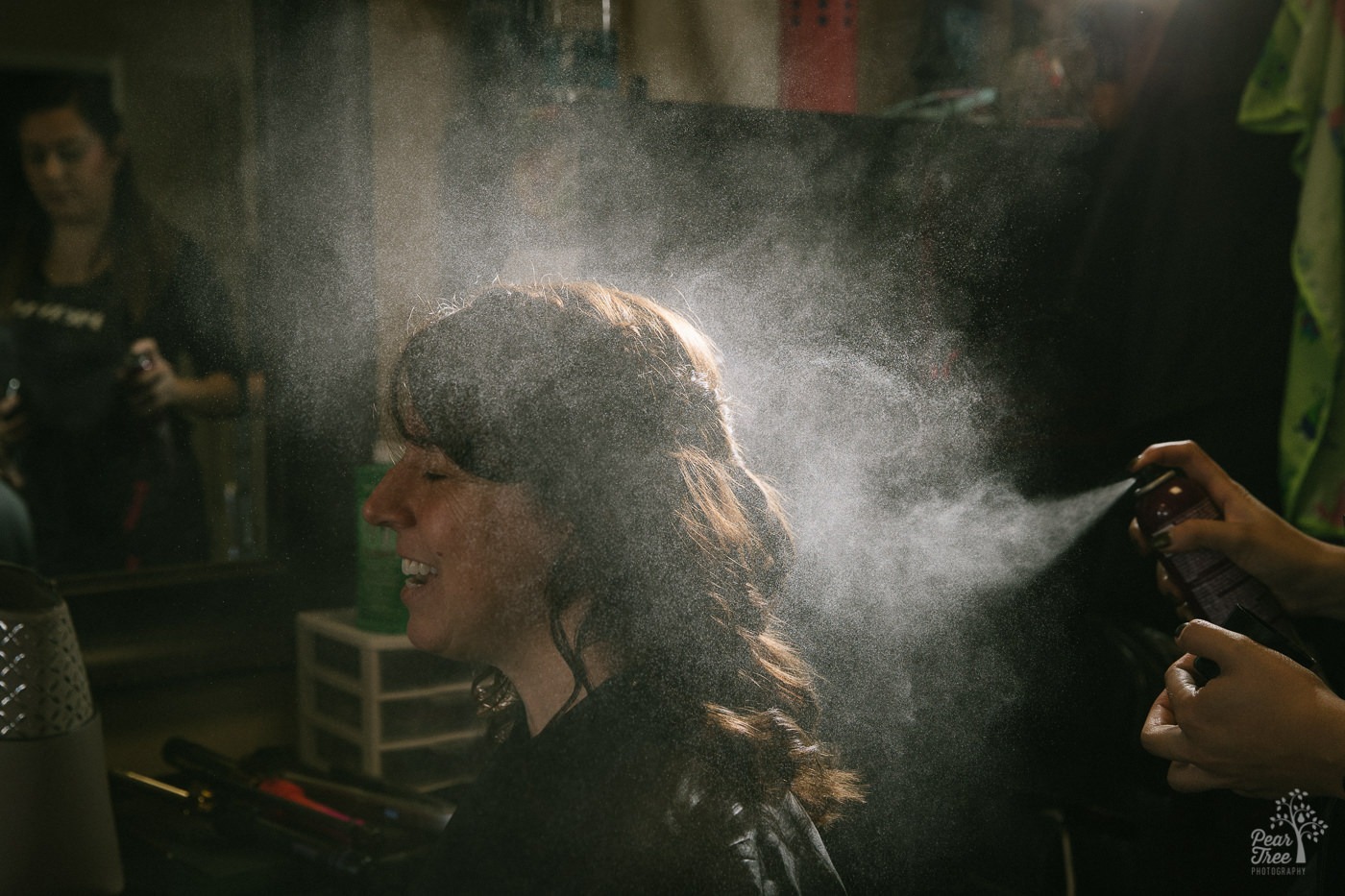 Normally, I'm looking for ways to document wedding days without being seen in mirror reflections…but, well. You already know this wedding was different from the rest. And since she's one of my dearest friends, I wanted some form of documentation that I was with her on this day.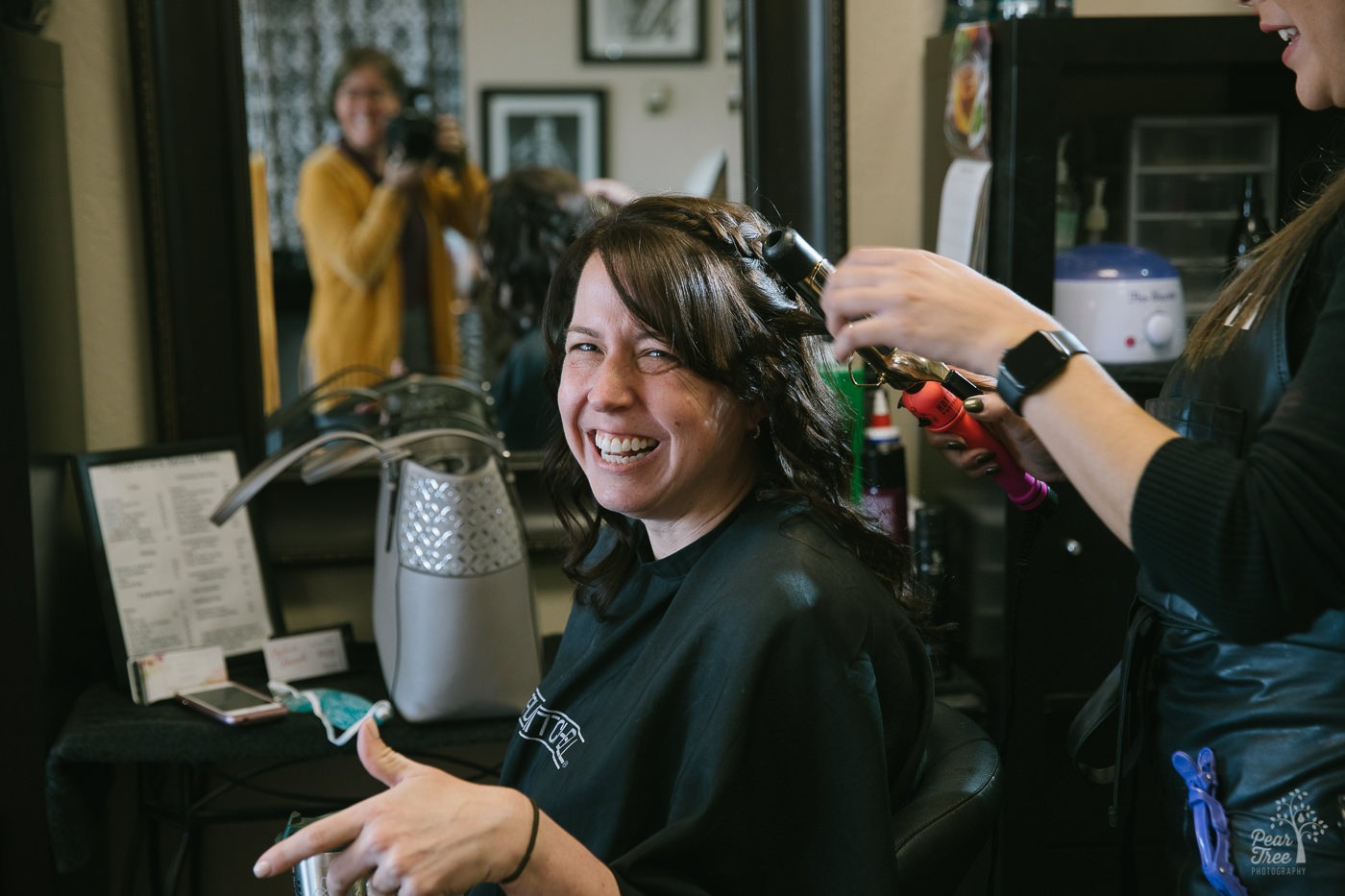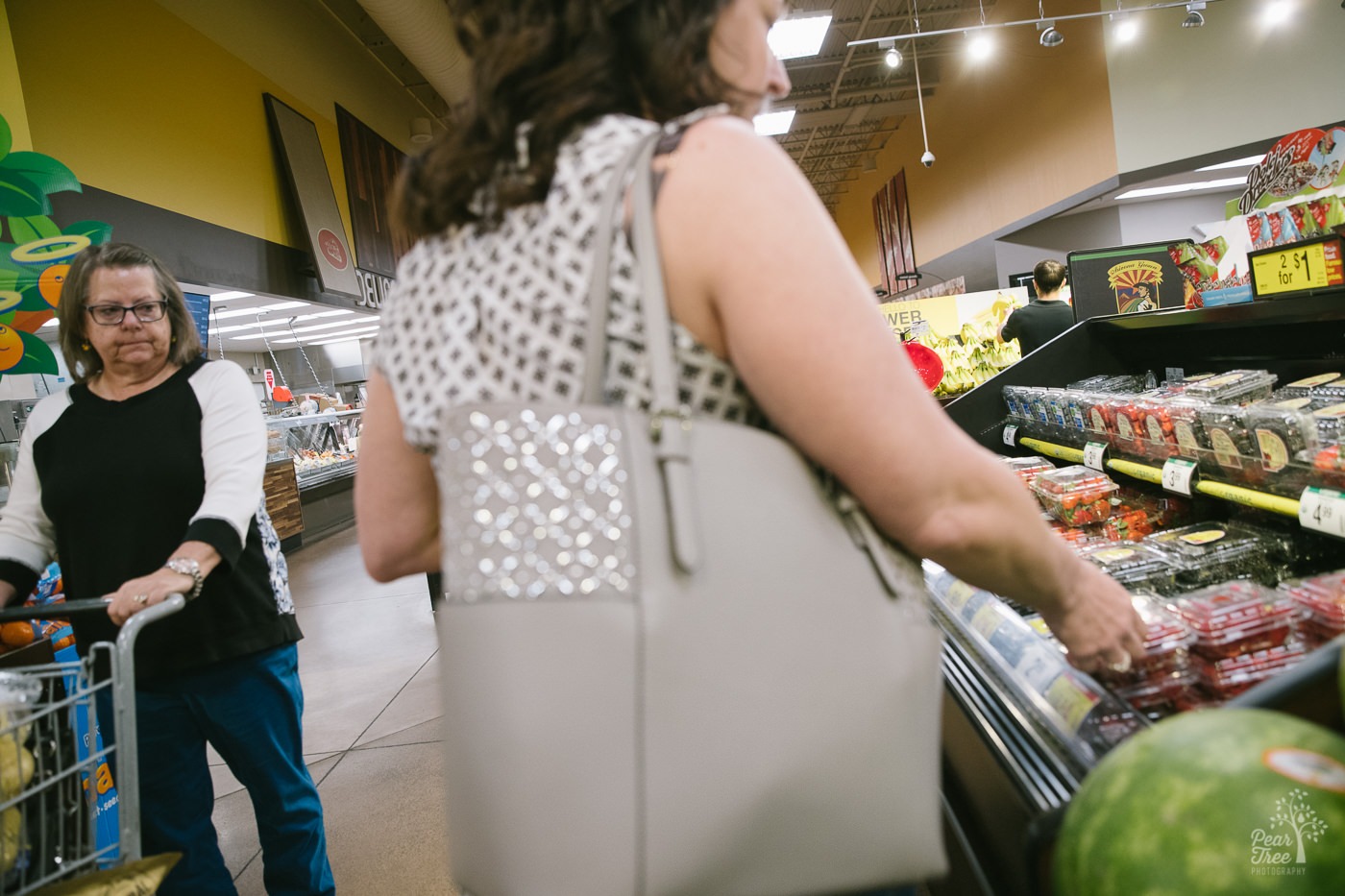 When we arrived at the Embry Riddle Chapel overlooking the dells, Tom was still setting up chairs.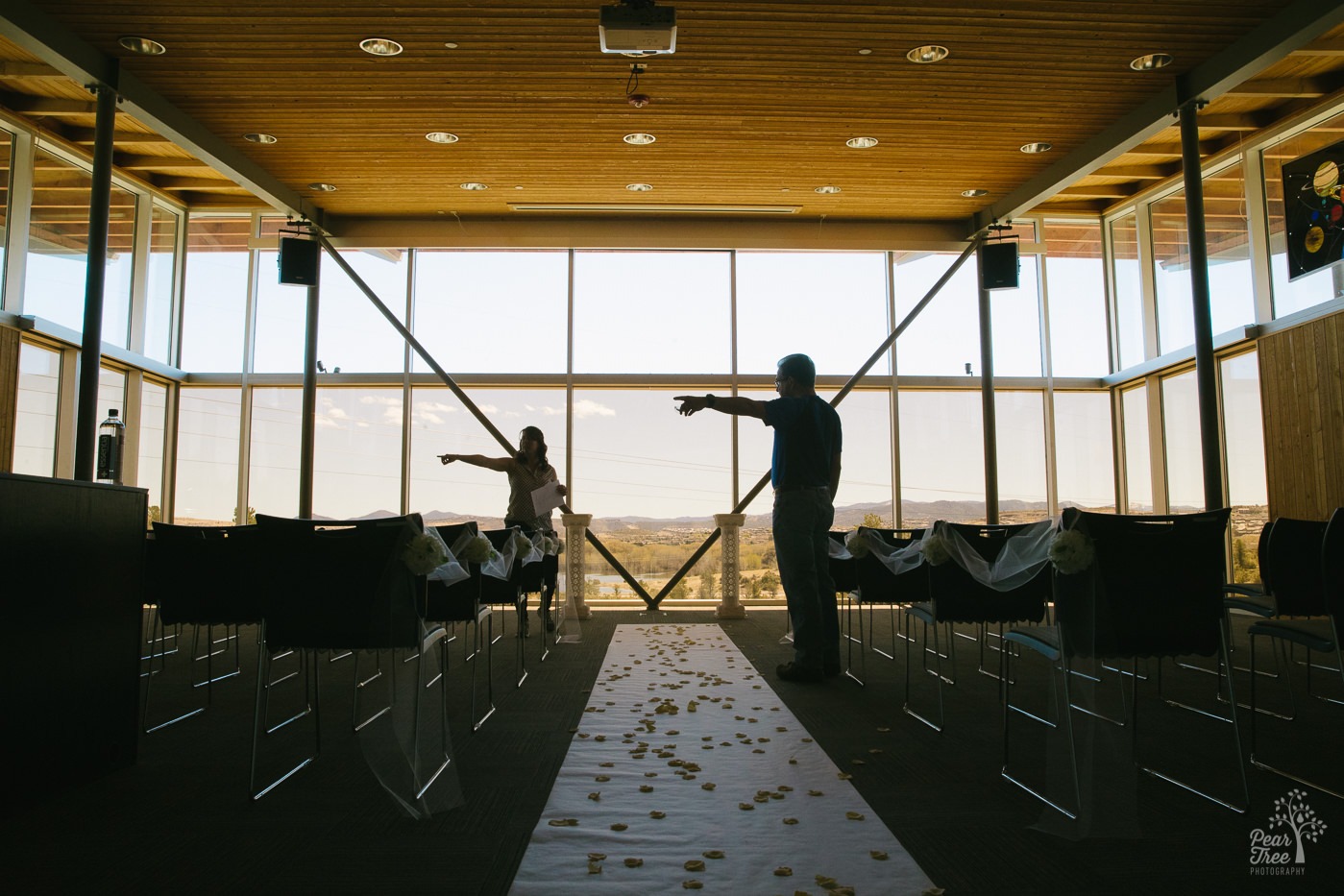 I tried to follow her into the stall, but she shut the door on me for being obnoxious. This may or may not have been the first, or maybe tenth?, time she's done that to me.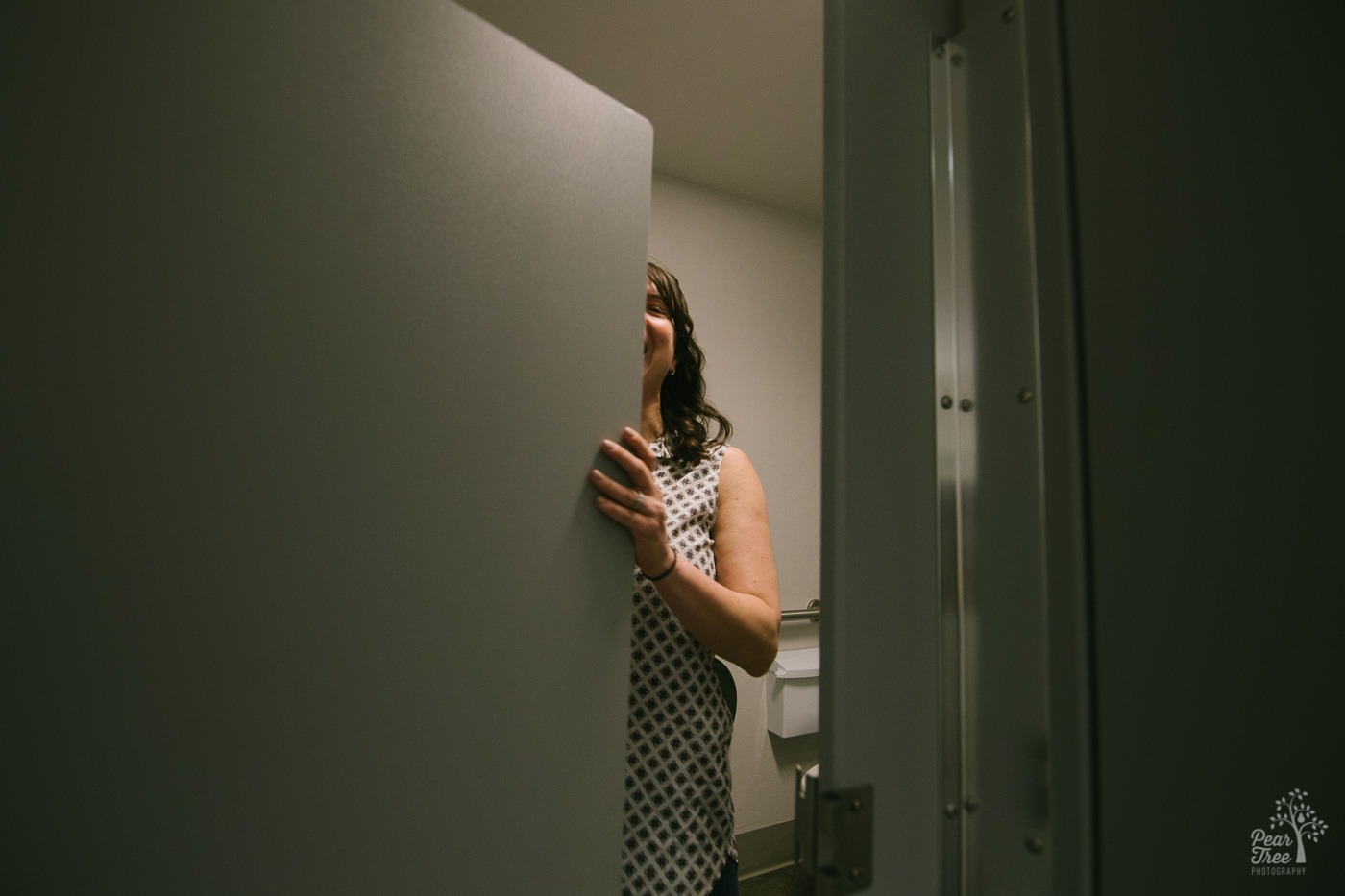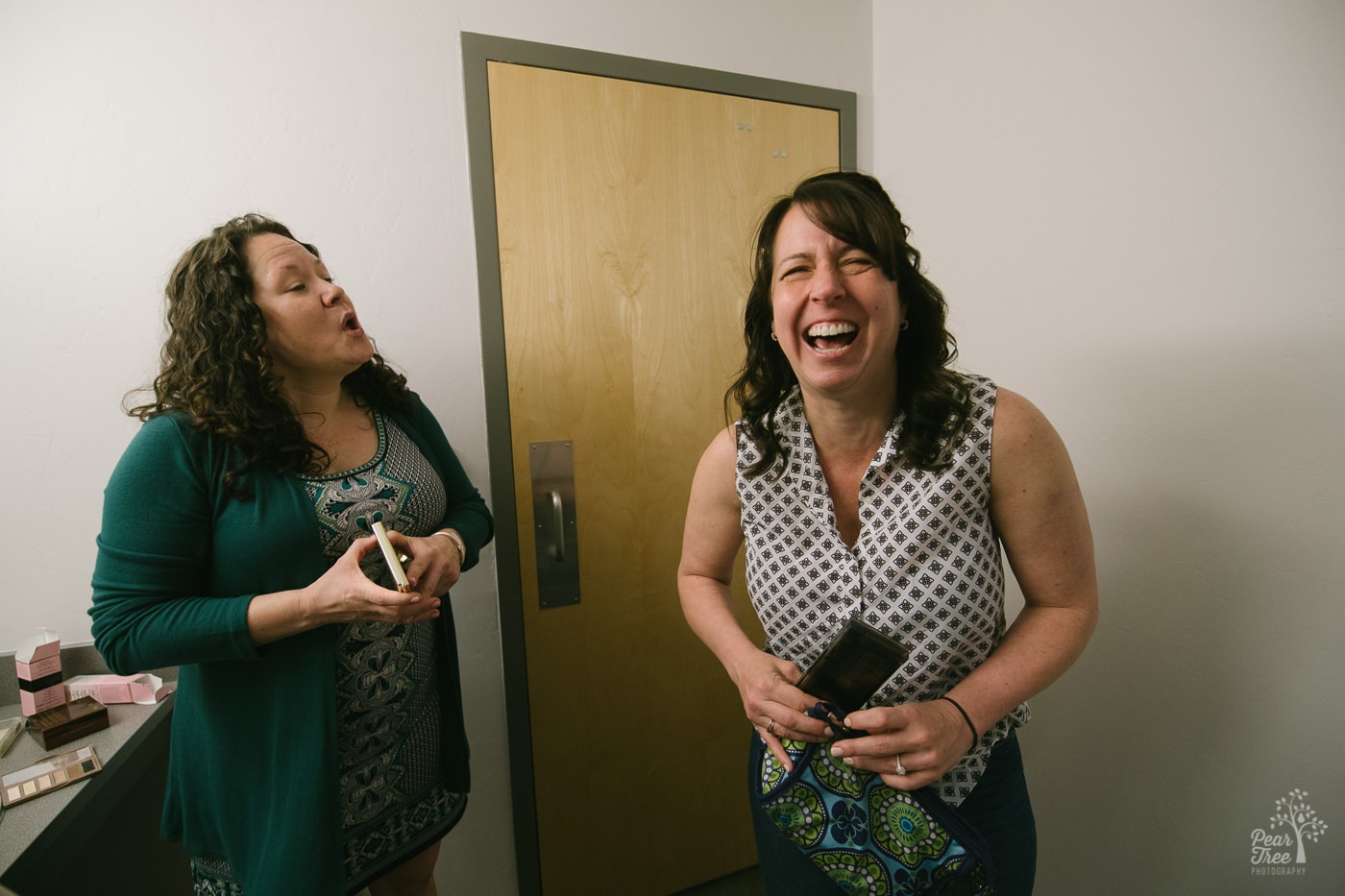 Cecelia did Michele's makeup. Next to a suicide awareness plaque. Because the mental health services on the campus shares the chapel space.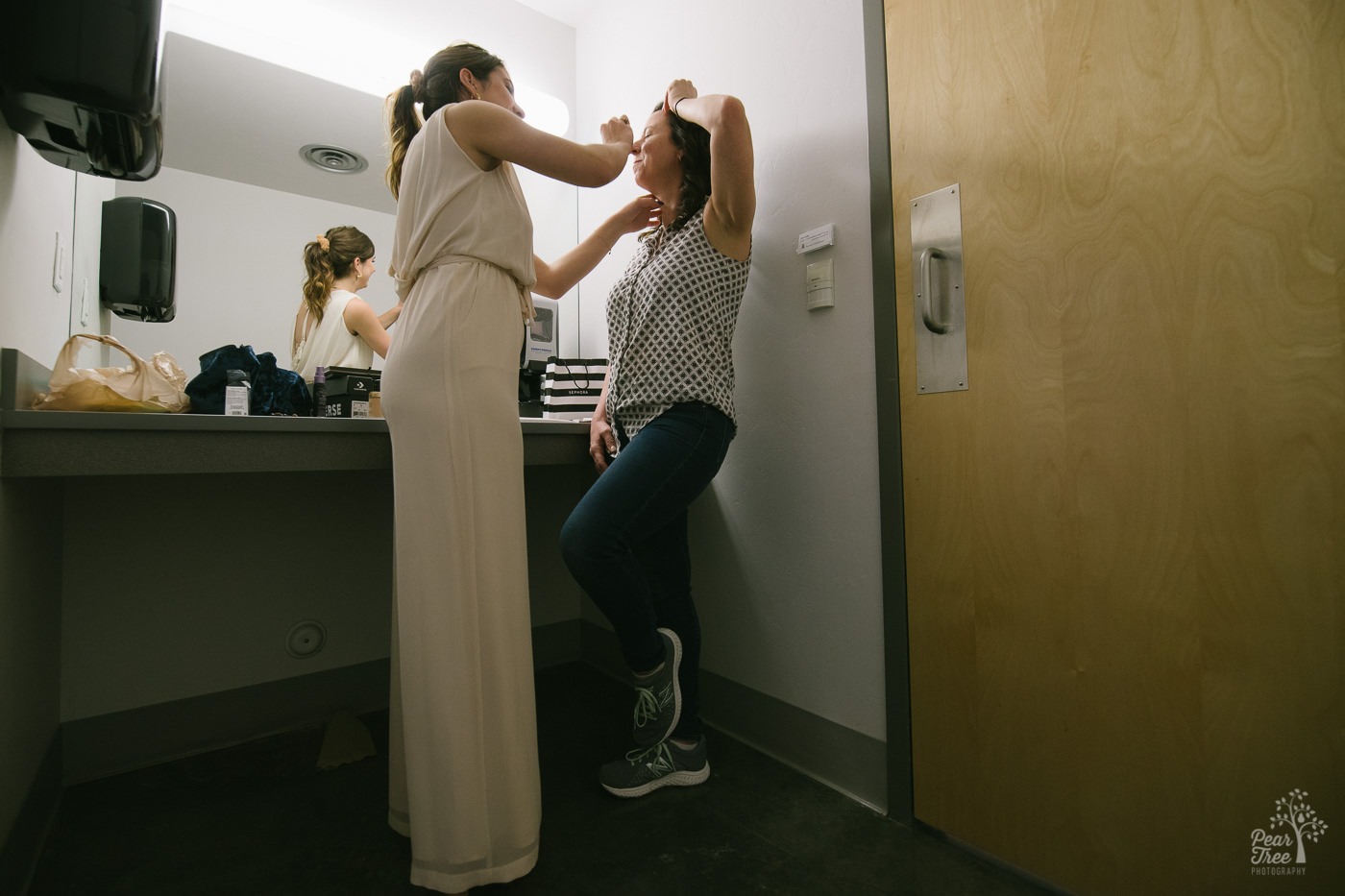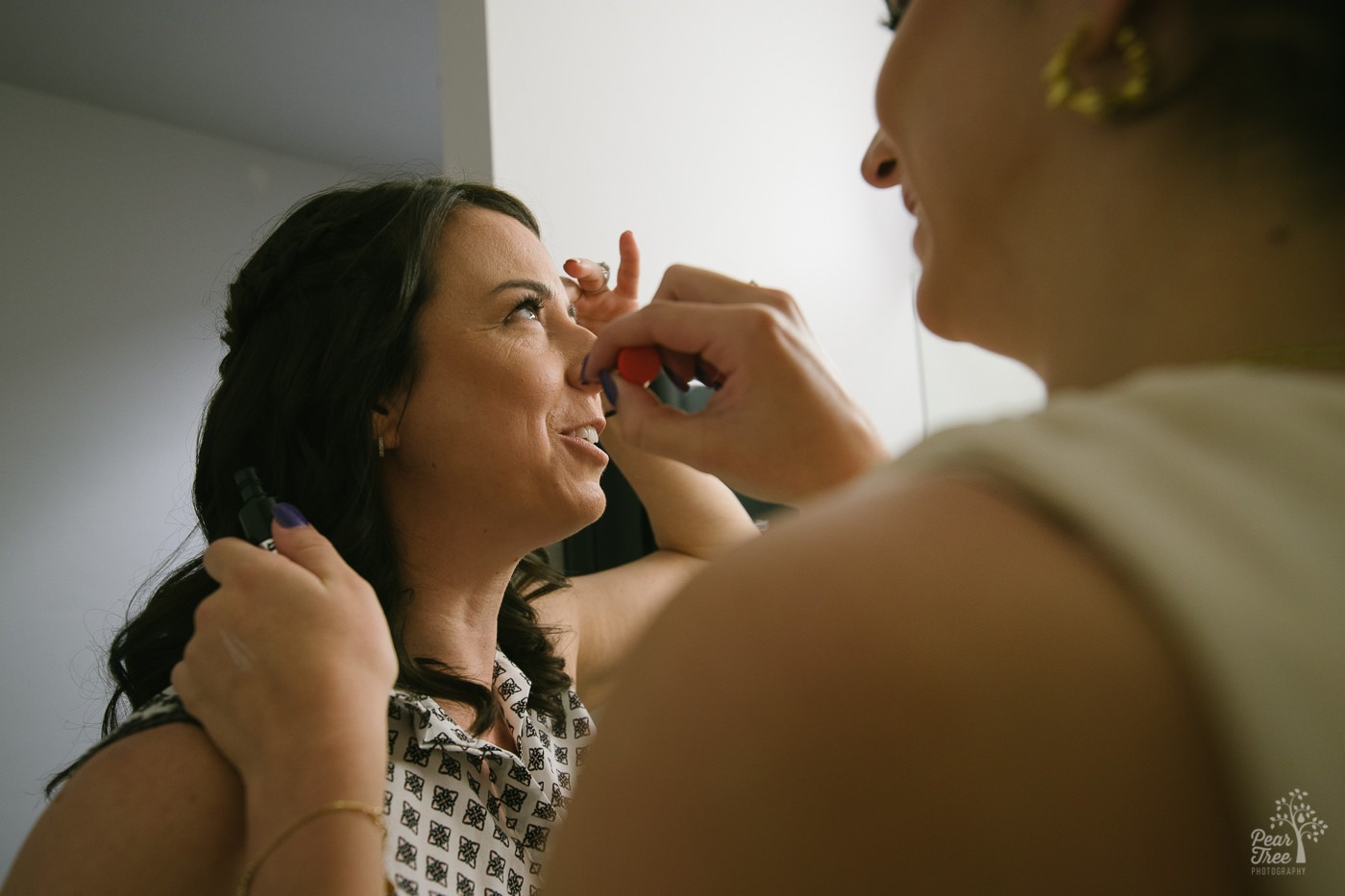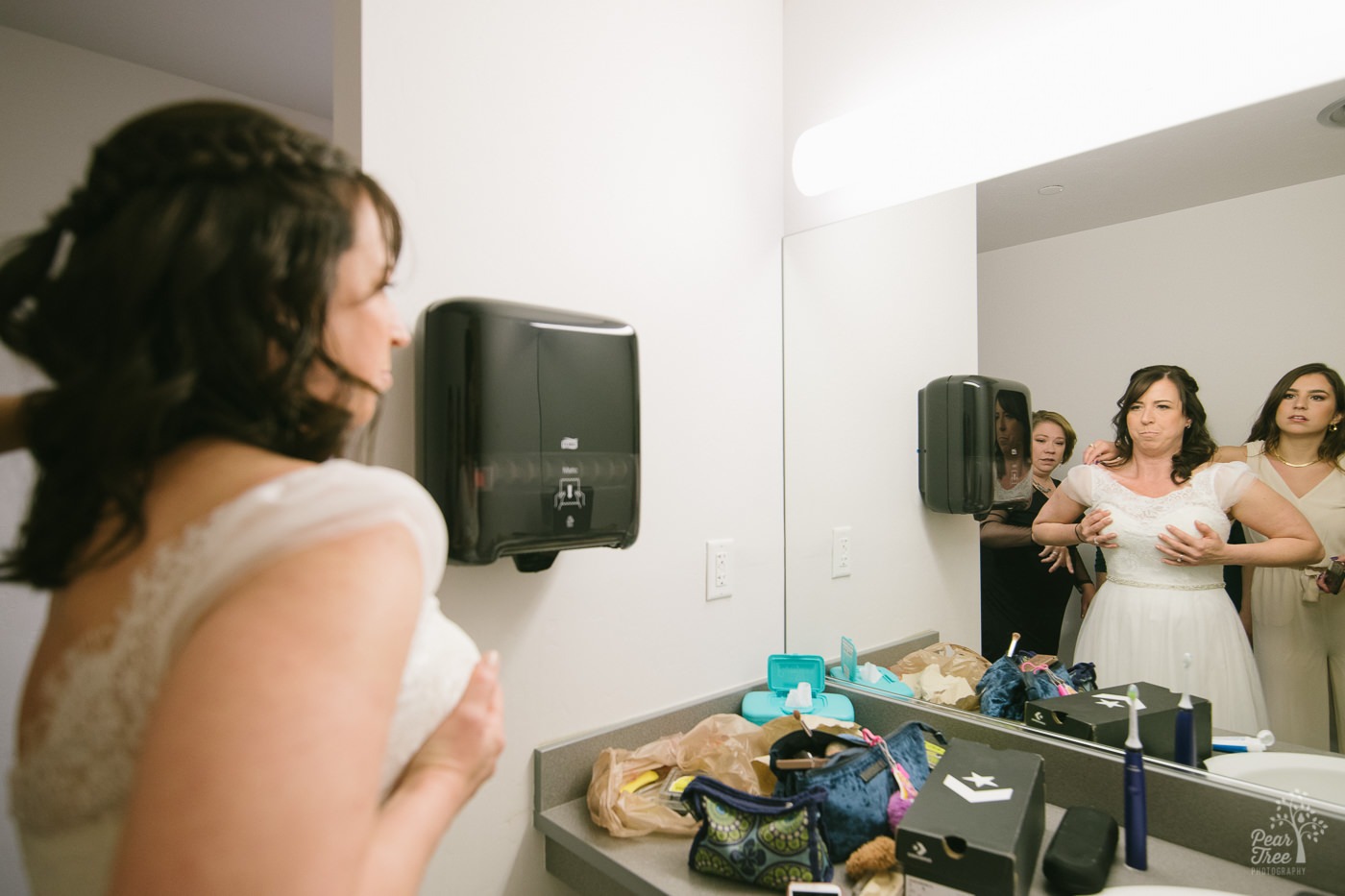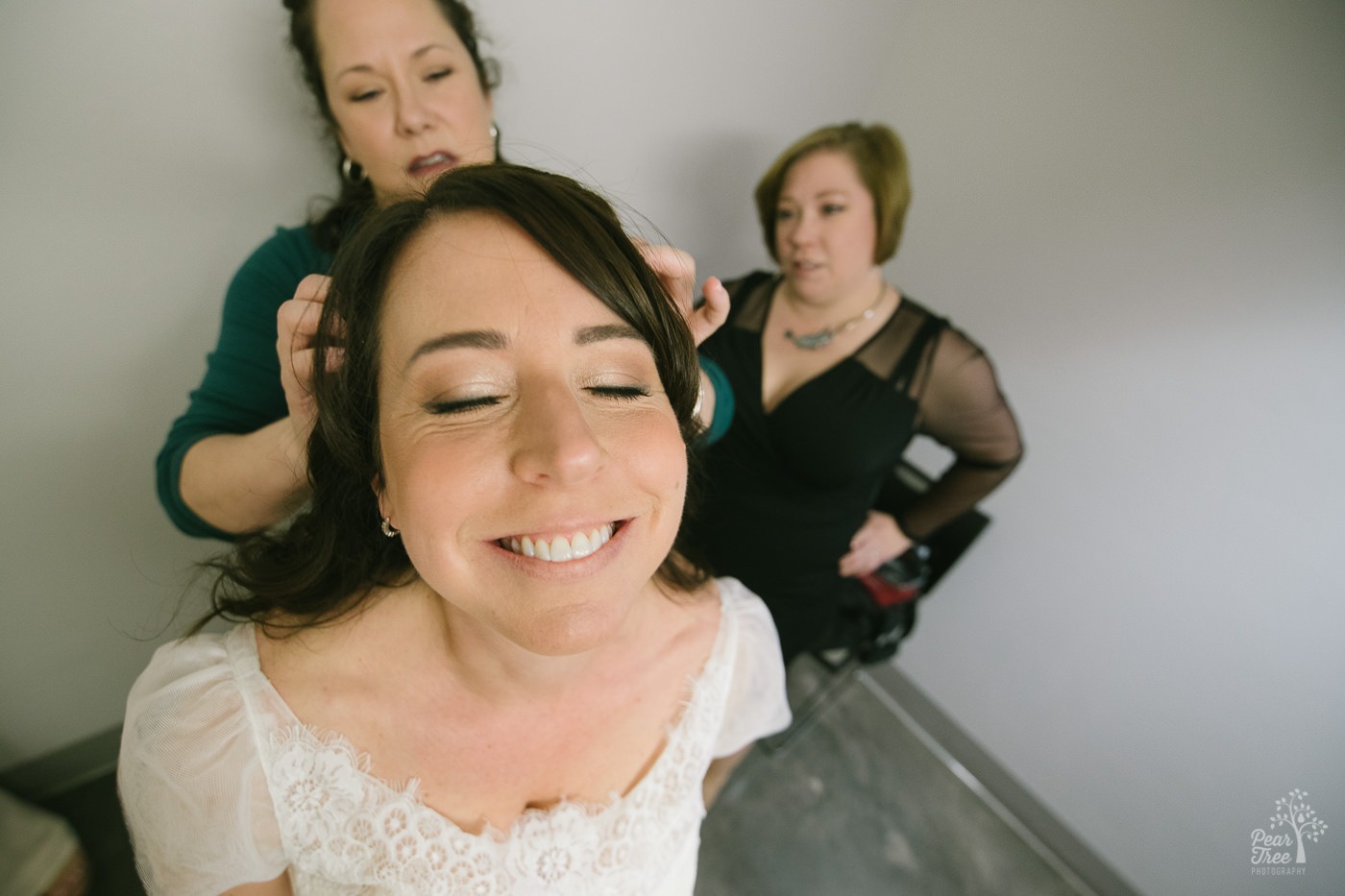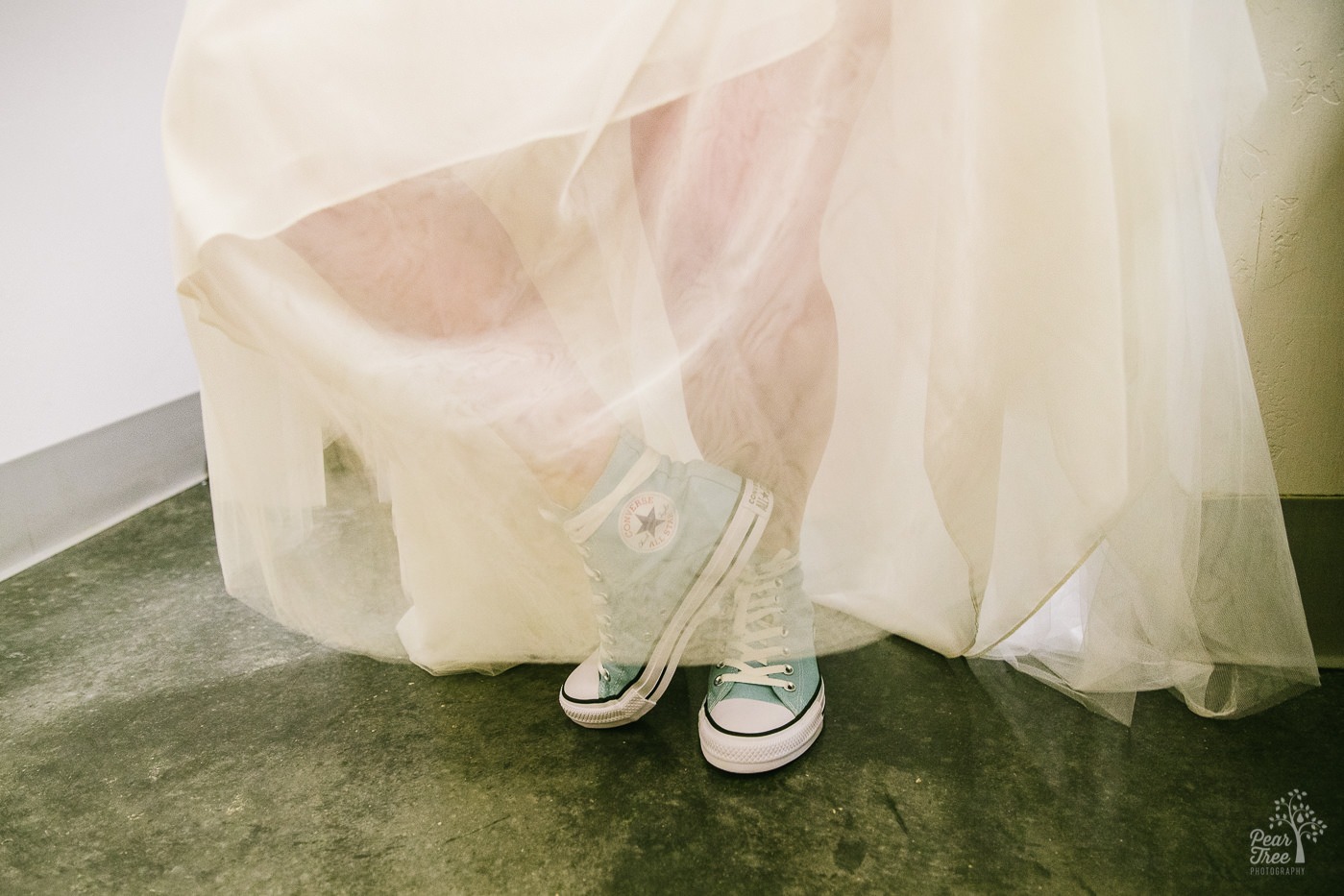 A Daughter Walking Her Mom Down the Aisle
Cecelia walked Michele down the aisle to Tom. Before the shortest wedding ceremony ever took place. Seriously. It was 37 seconds long. Start to finish. Now we know it doesn't even take one minute to get married at Embry Riddle Chapel, although I would expect most ceremonies to be longer.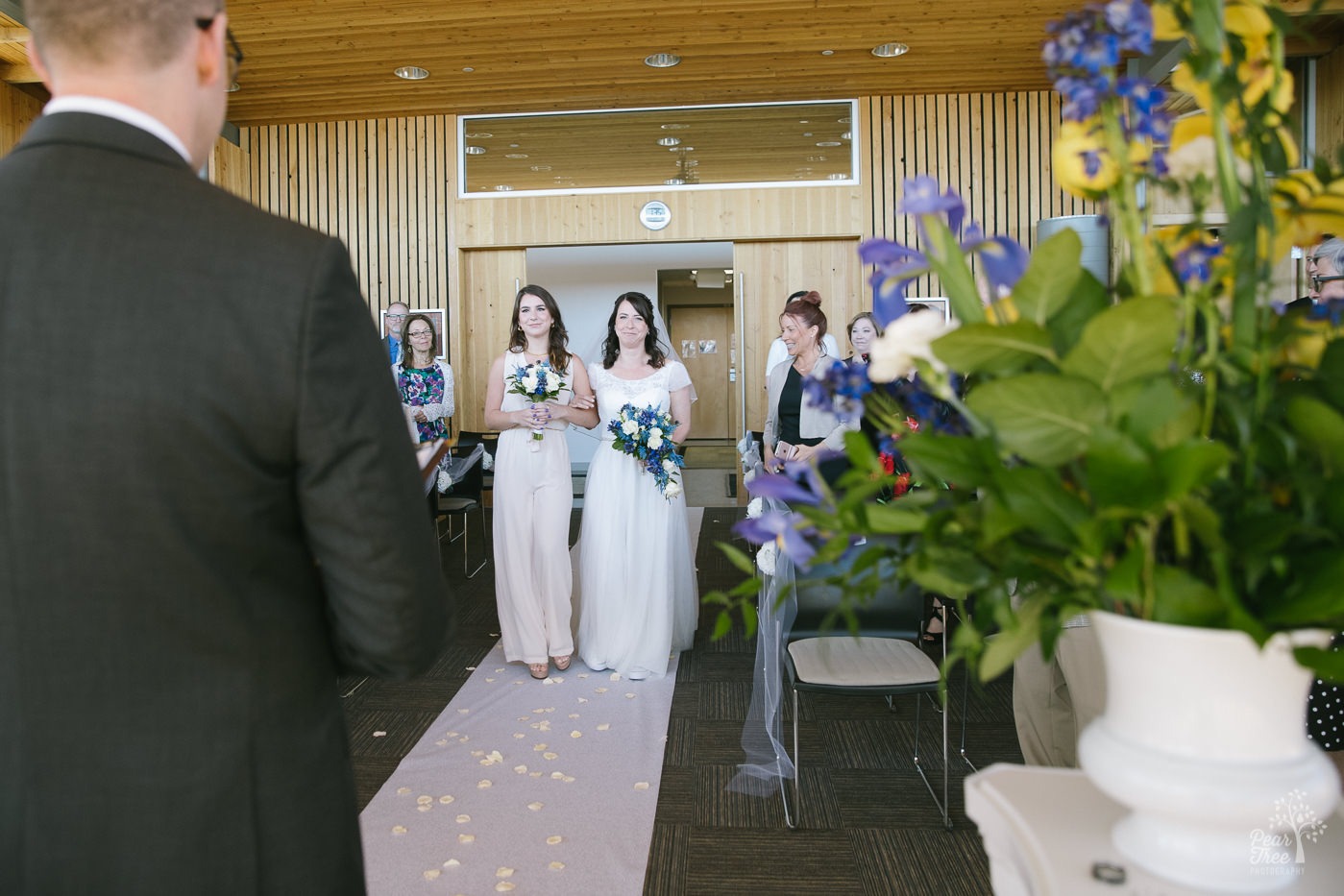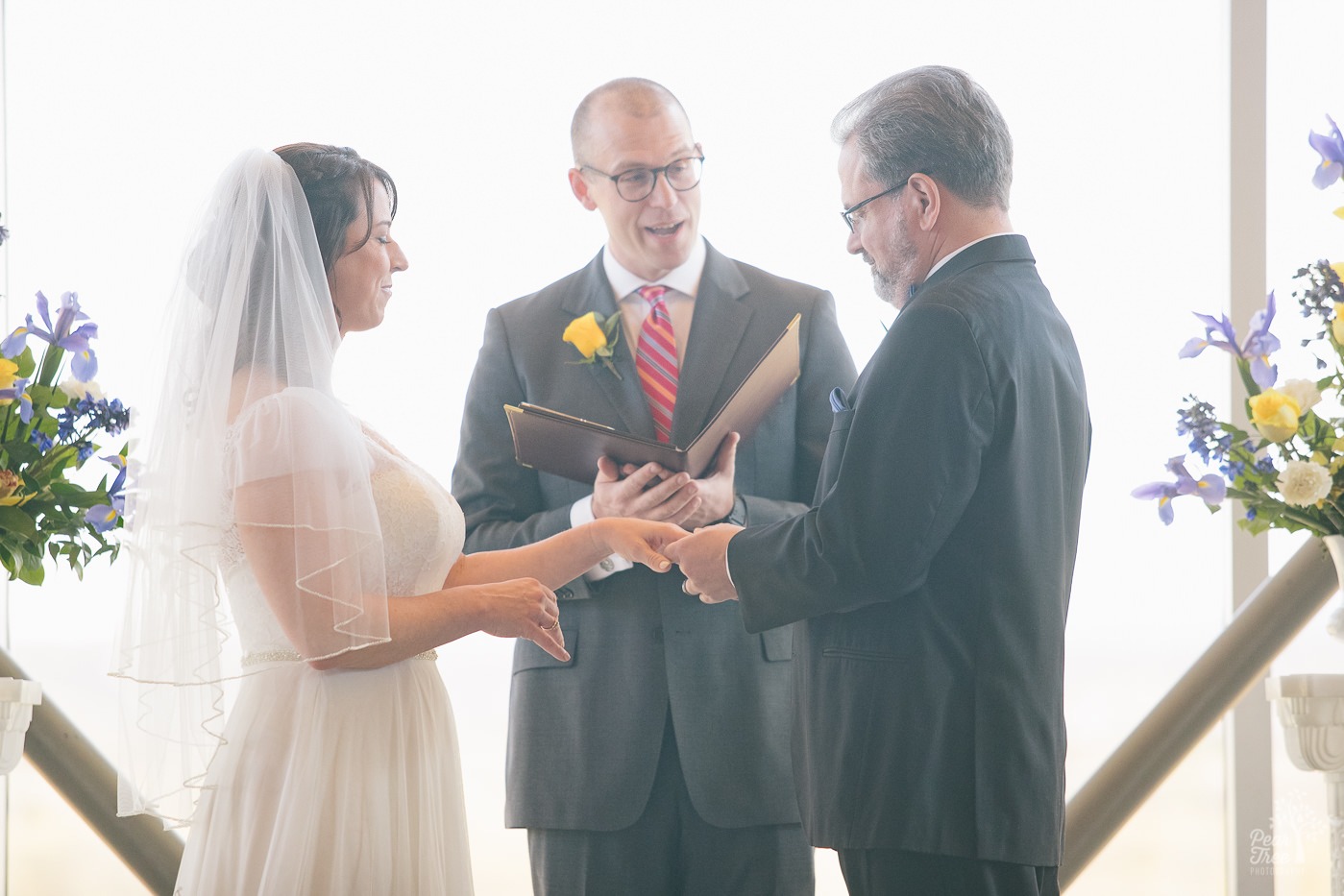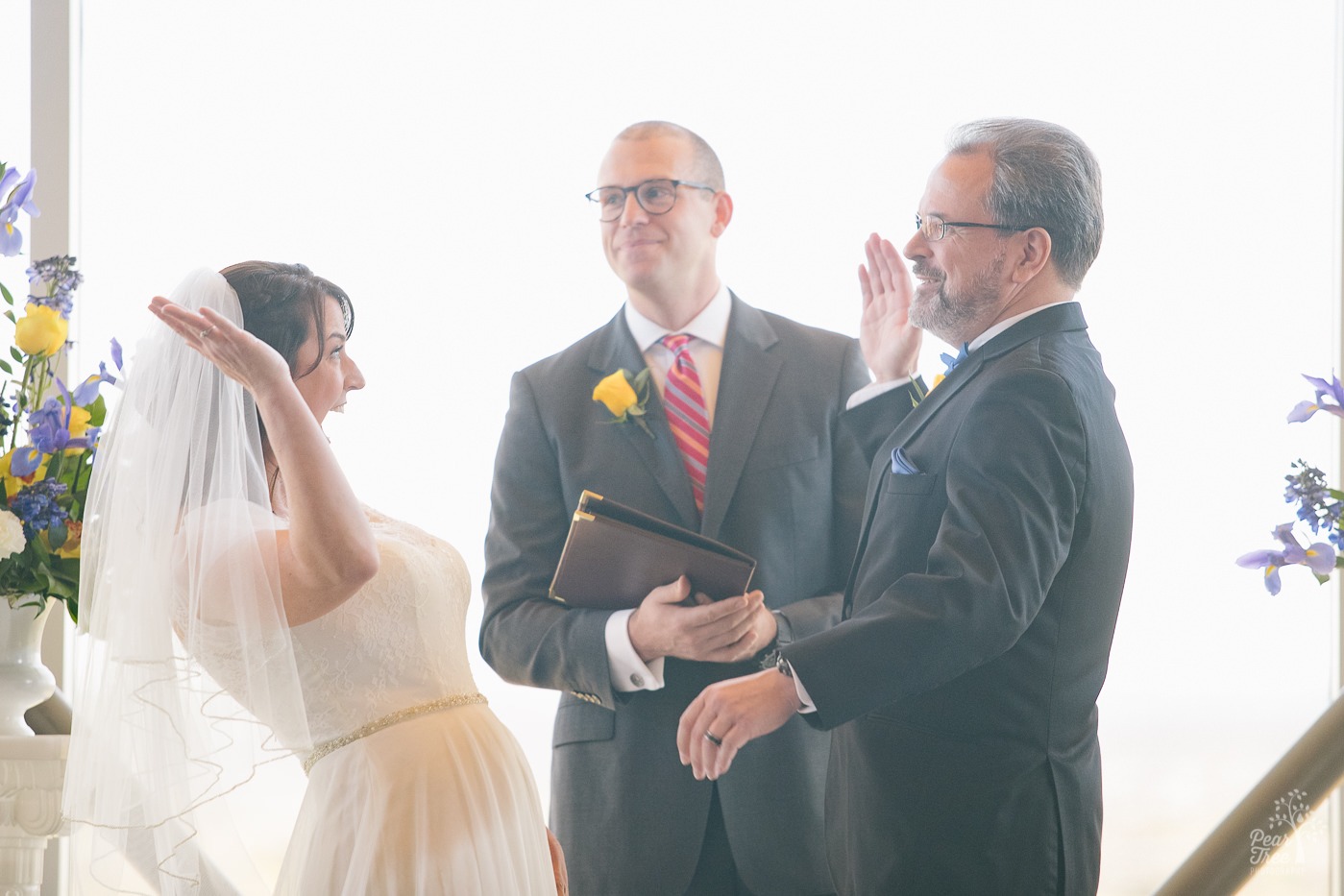 Yep. They high fived each other after being pronounced married people and kissing each other.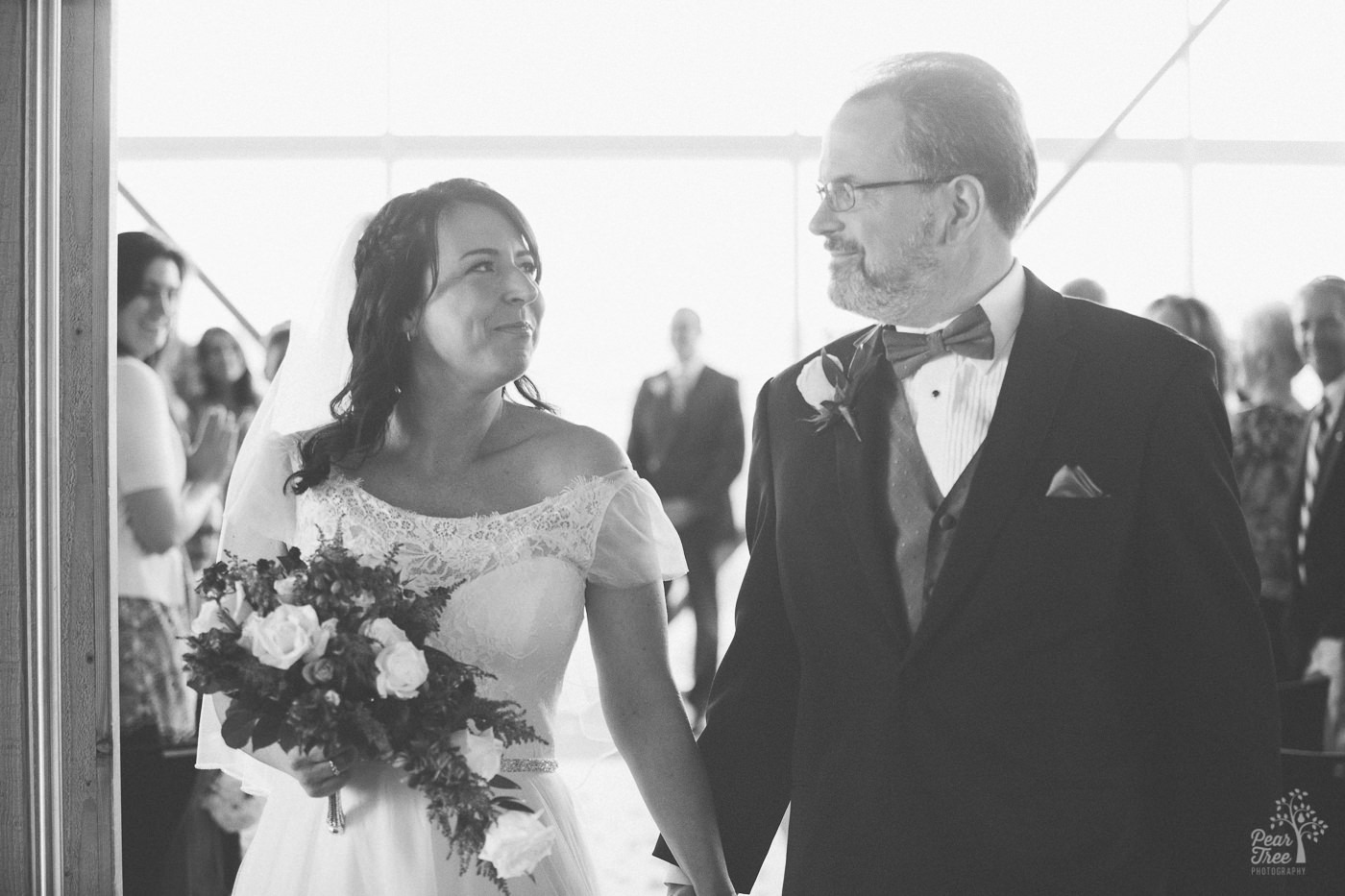 There were shenanigans during formals.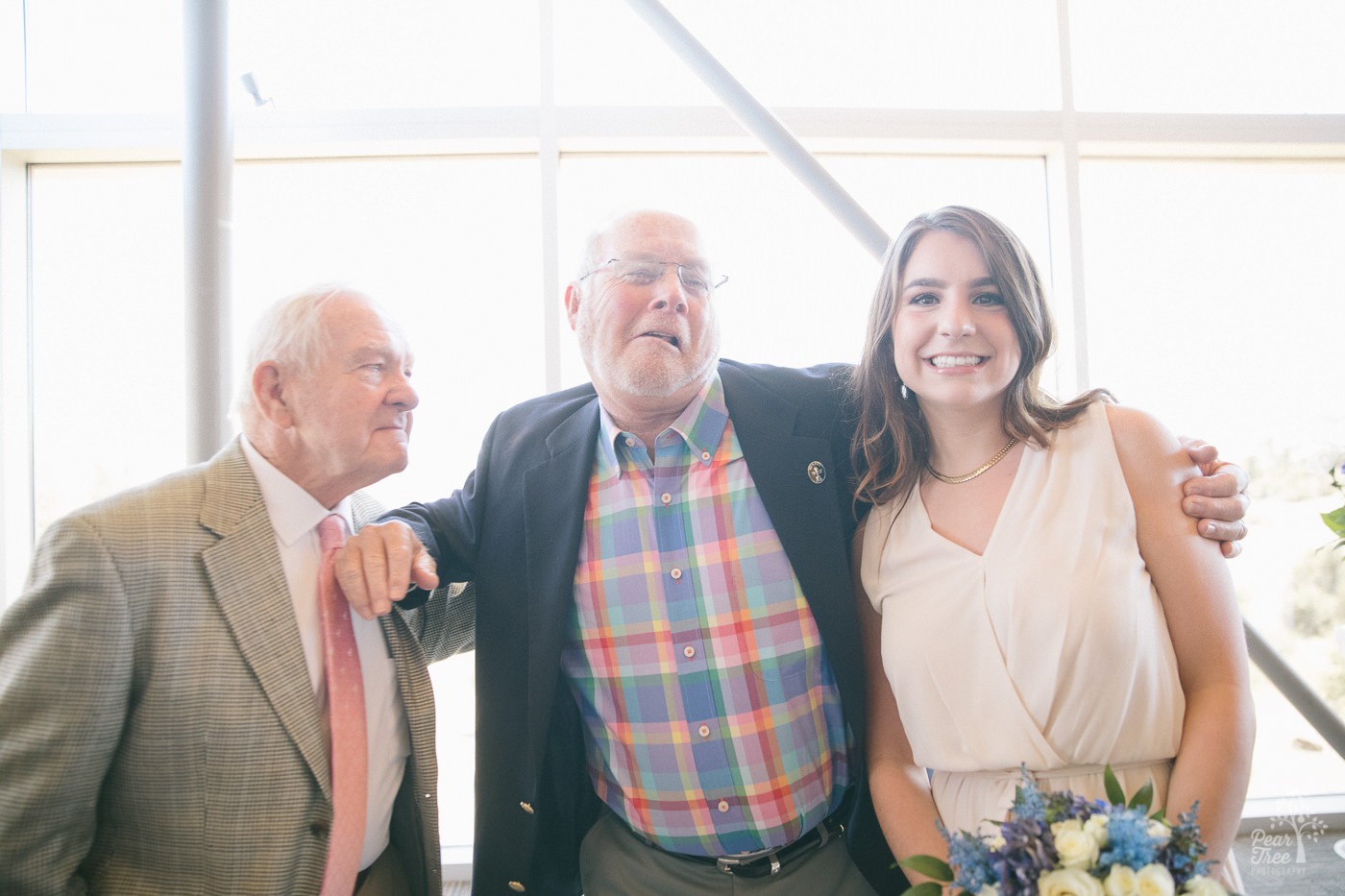 Budding photographers.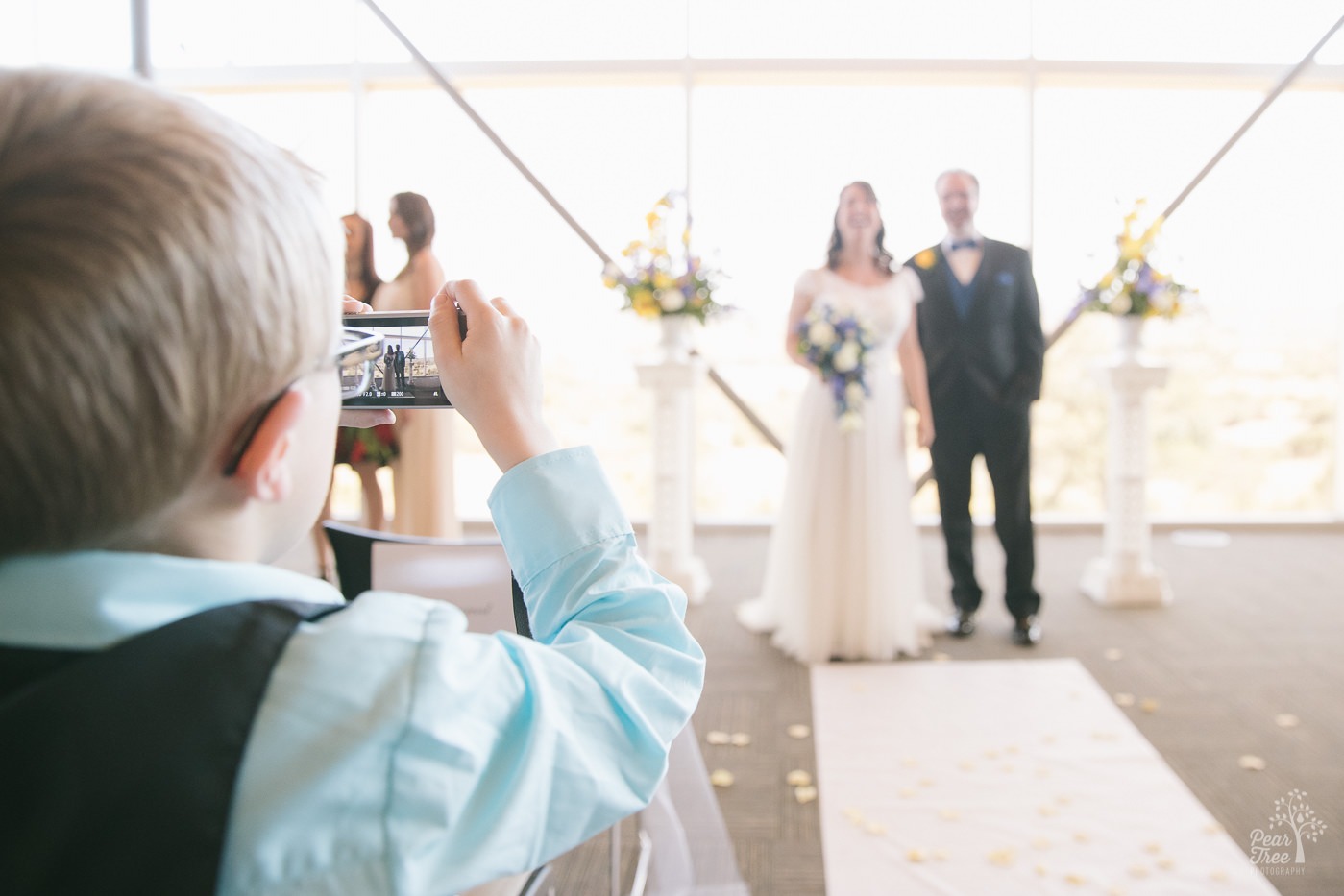 What Normally Happens When I Hand Off My Camera
And then this happened when Michele asked me to hand off my camera and be in photographs with her. It's ok. My camera isn't the easiest to figure out. Plus having an officiant who also photobombs people, well that's an added level of fun.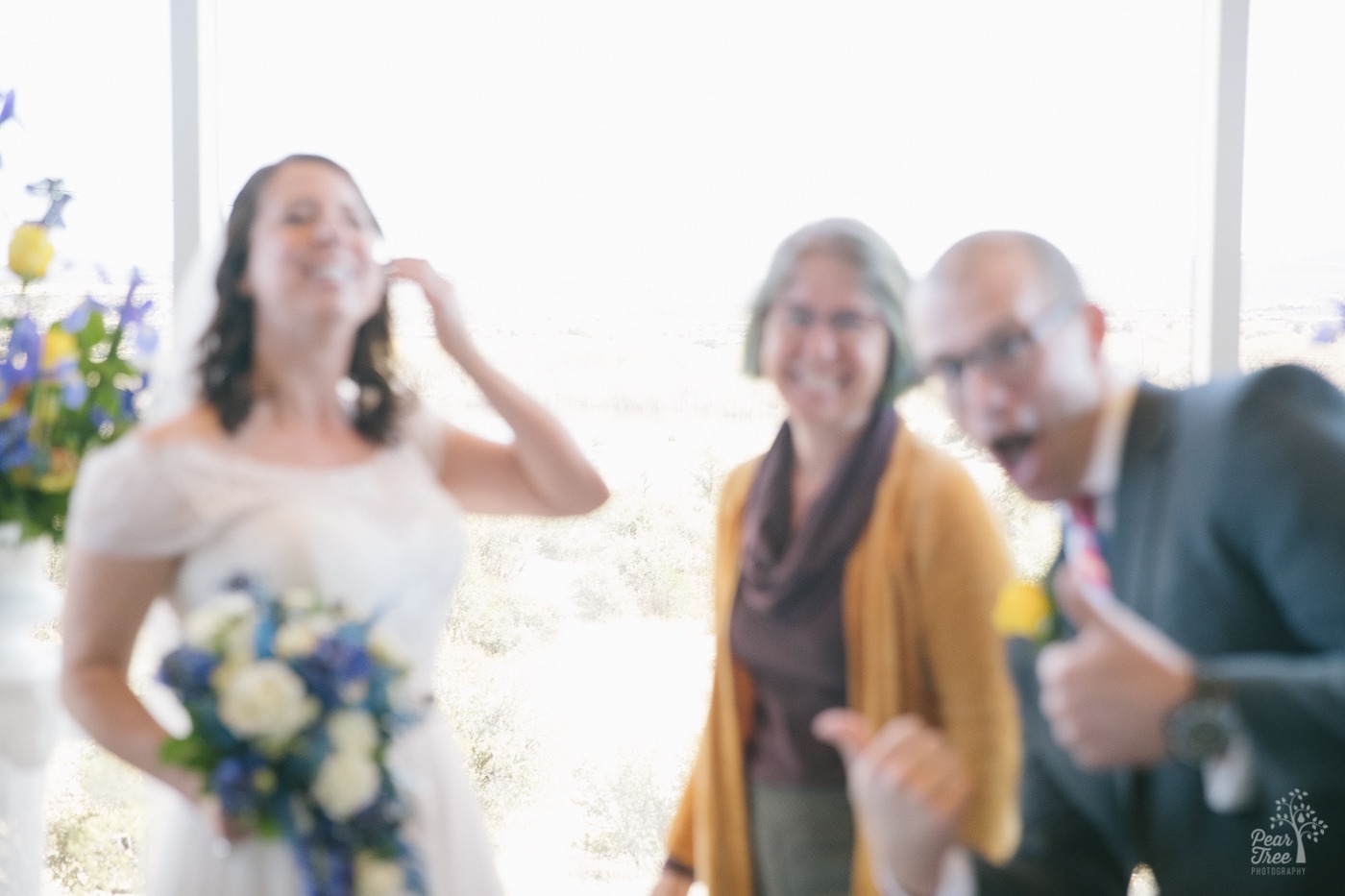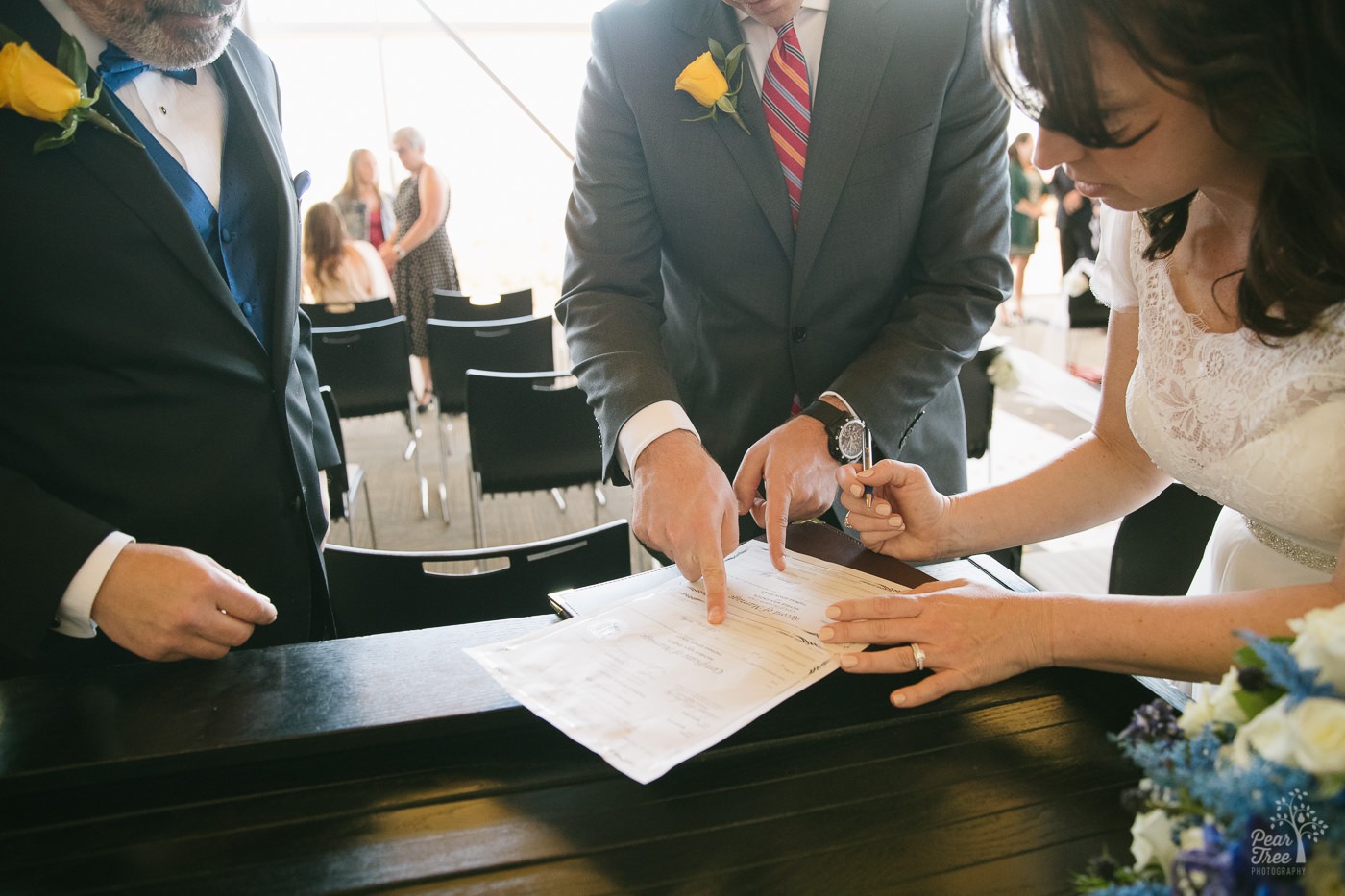 Their friend and officiant was a perpetual photo-bomber.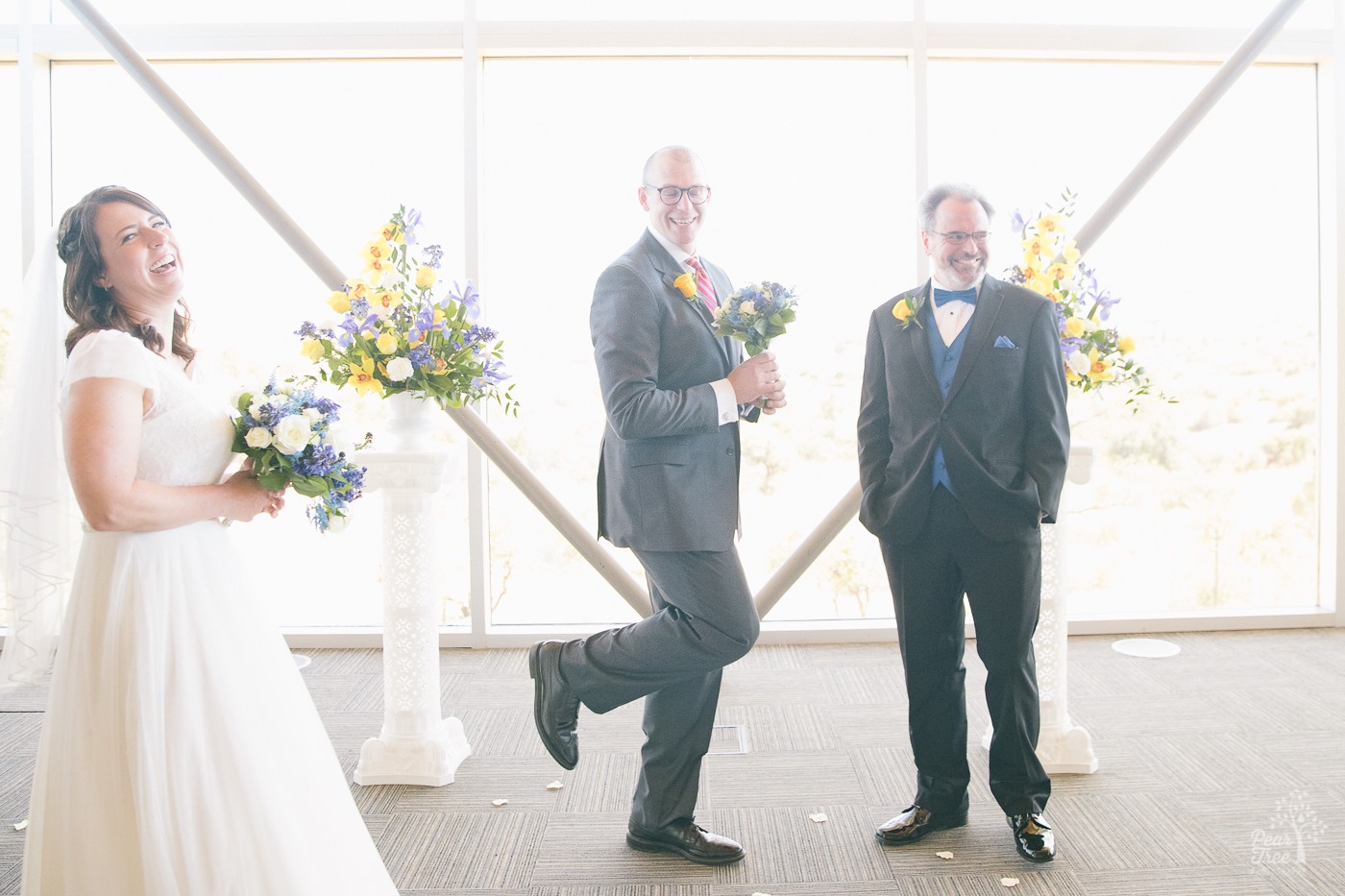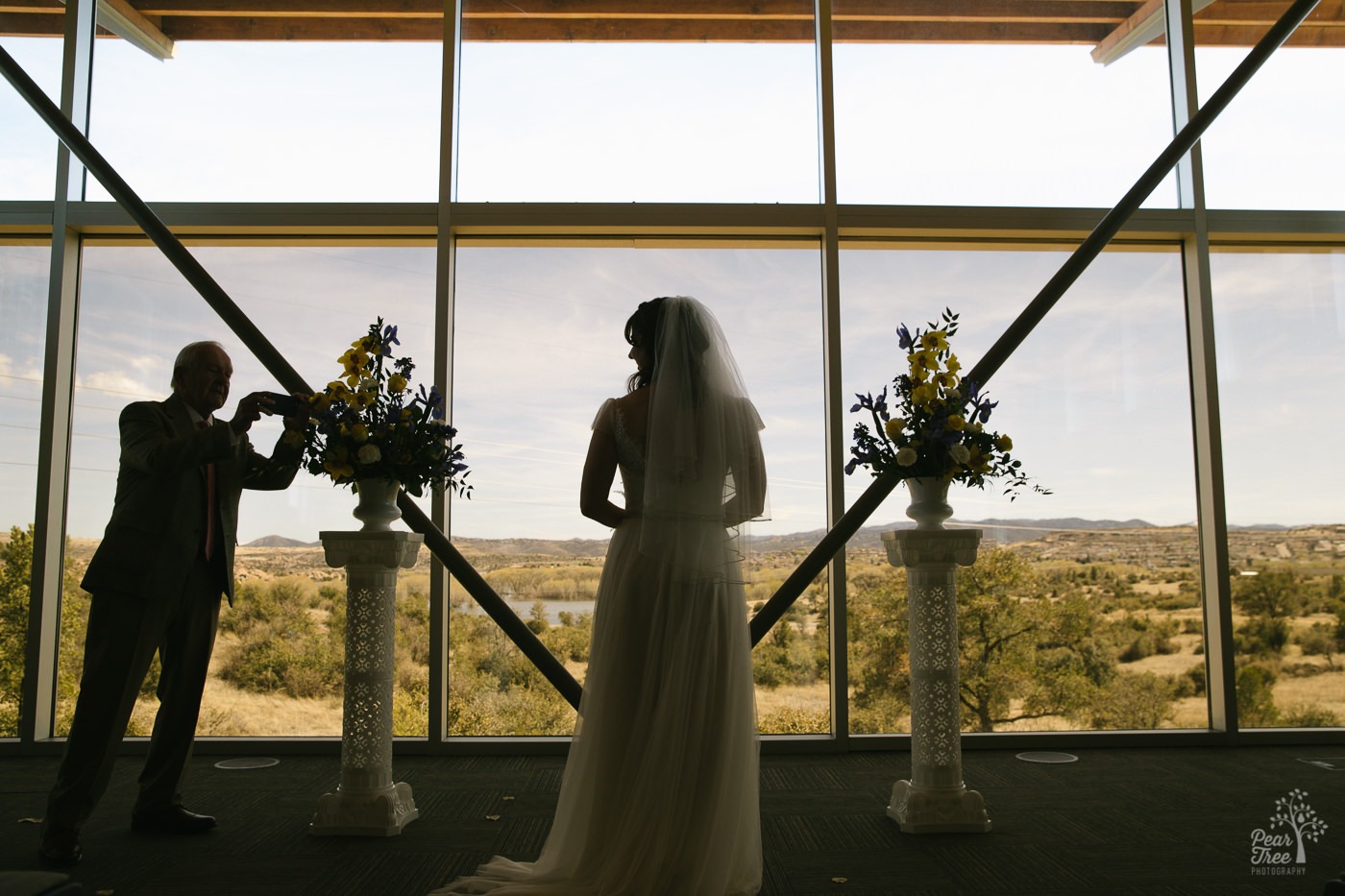 And Michele's father-in-law of two decades wanted to make his own photographs of her alone after most people had stepped away. I love Bill's love for Michele and Cecelia.
Once the chairs were all stacked and put away, only a handful of people remained in the chapel before heading into downtown Prescott Valley and the rooftop bar for the late lunch reception.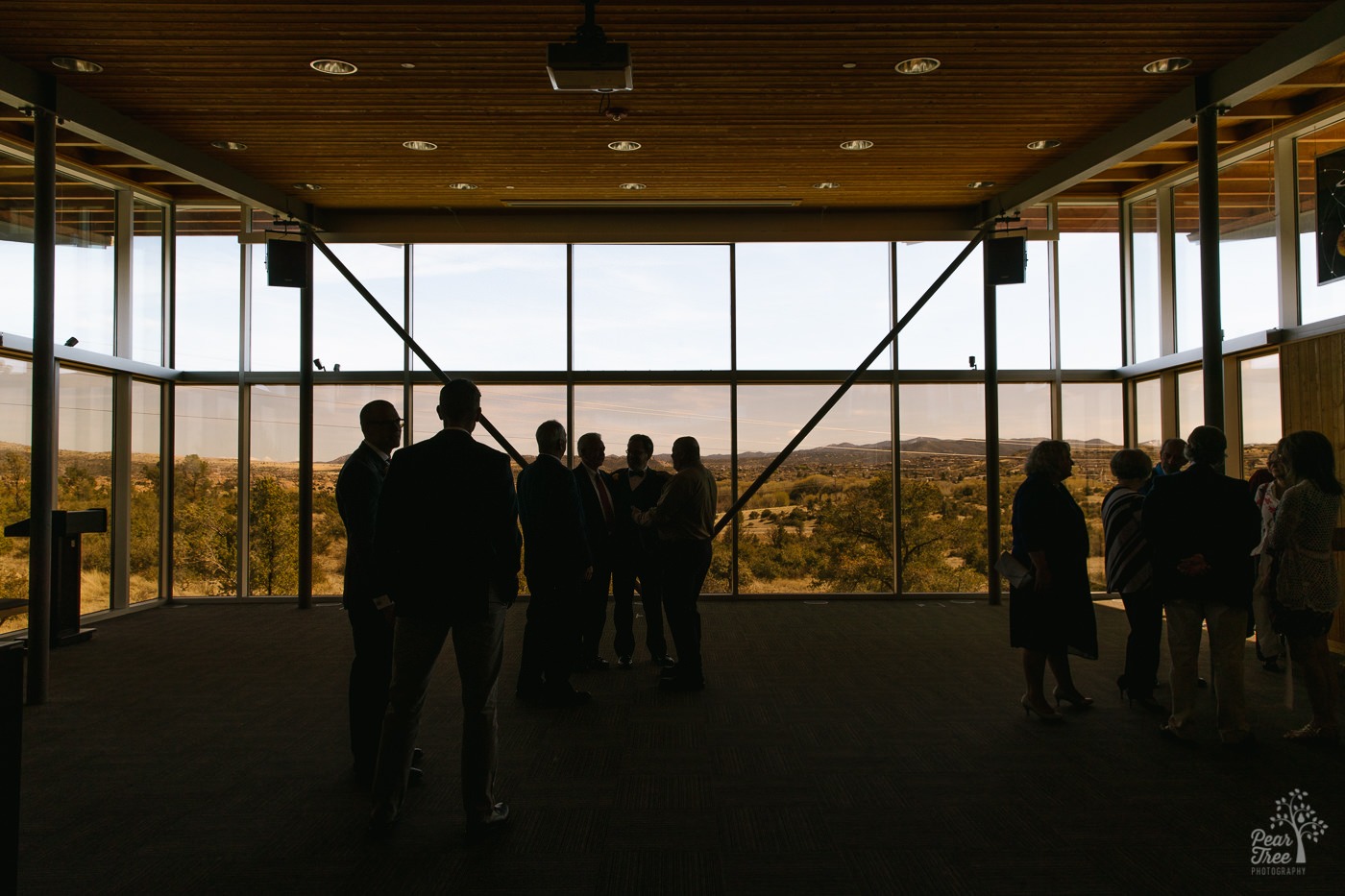 Tom was waiting at the top of the stairs to greet the folks who didn't take the elevator inside. He looked so cool standing up there in the sunlight.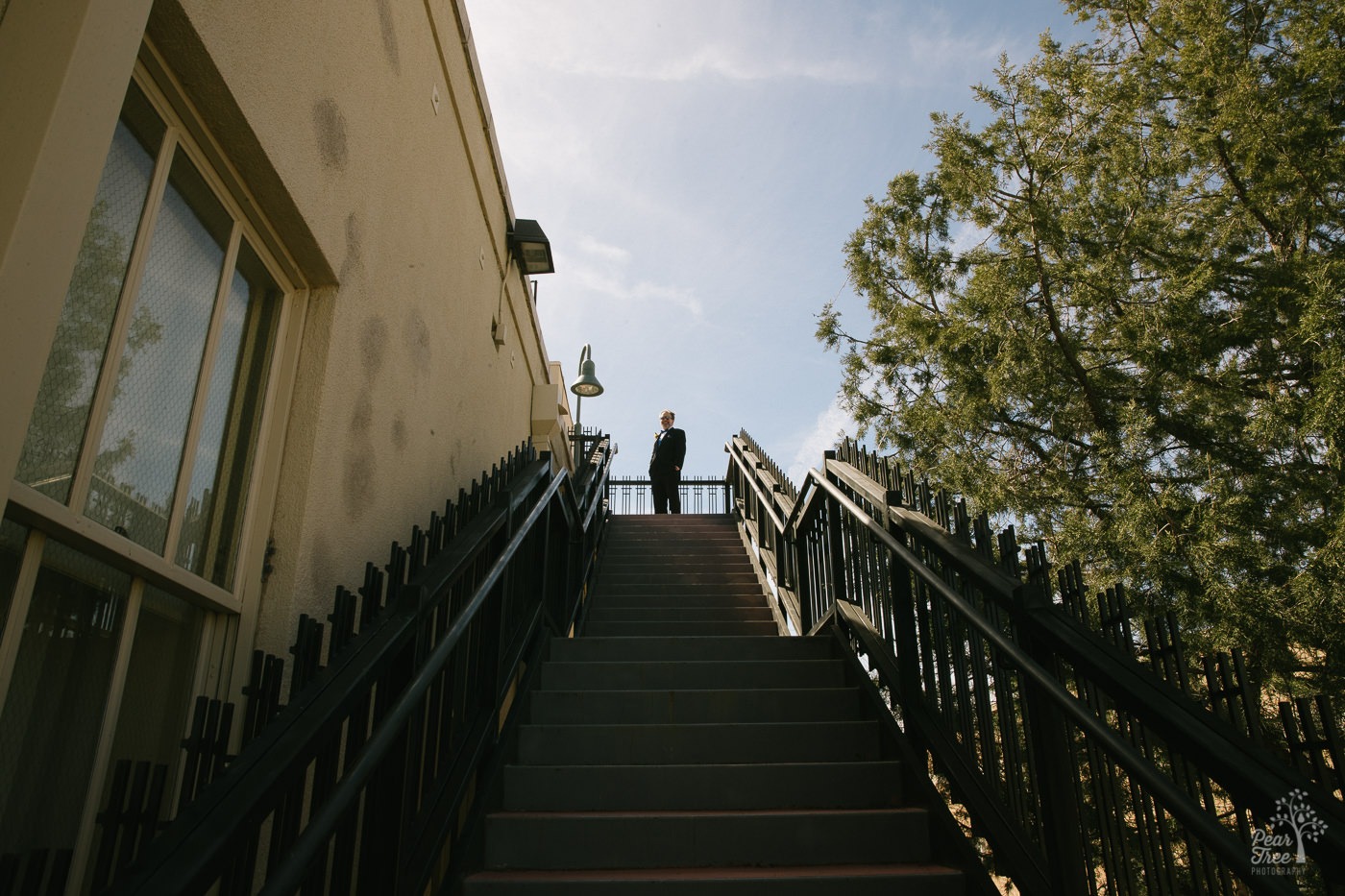 Not a bad view up there, right?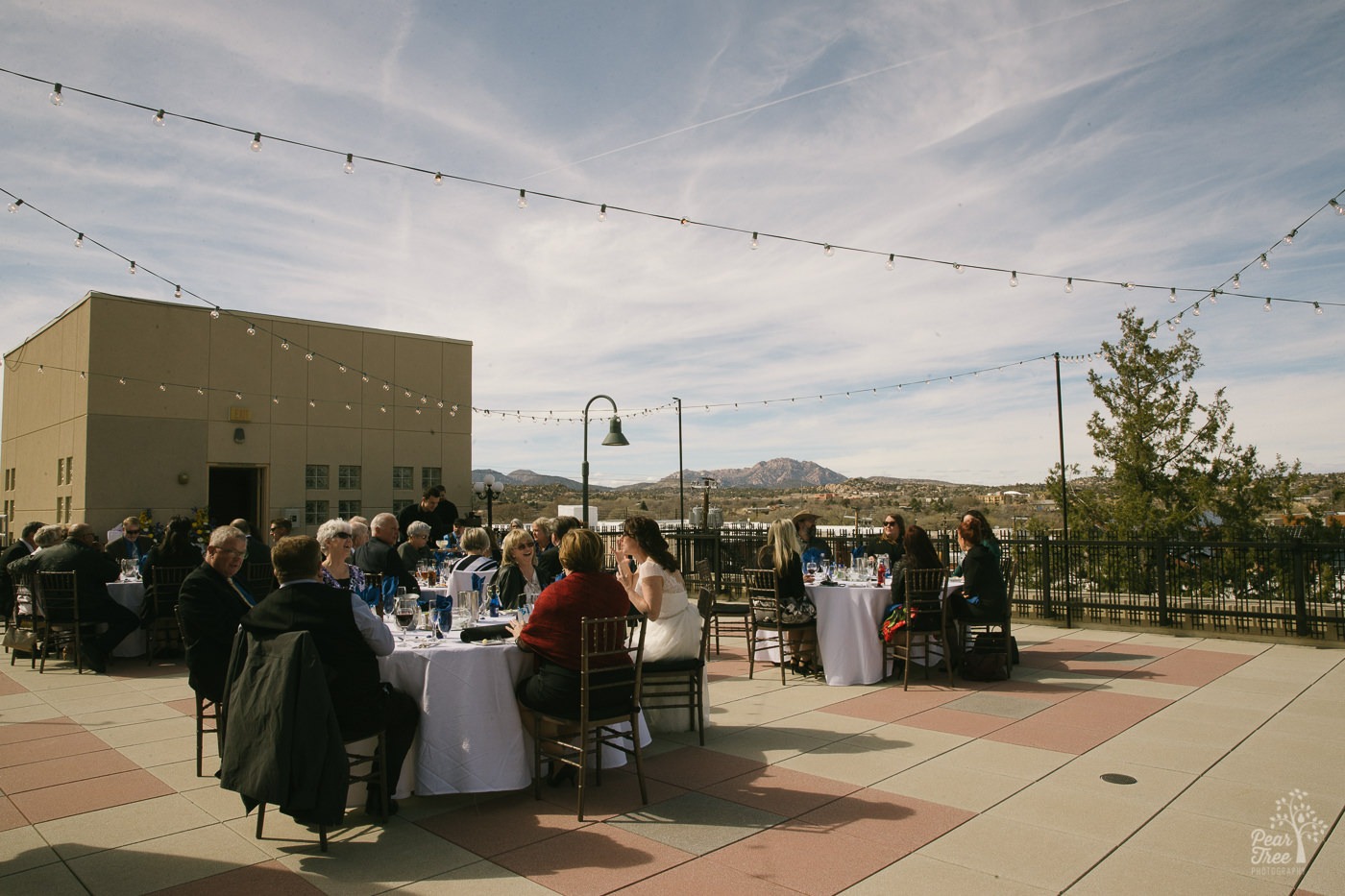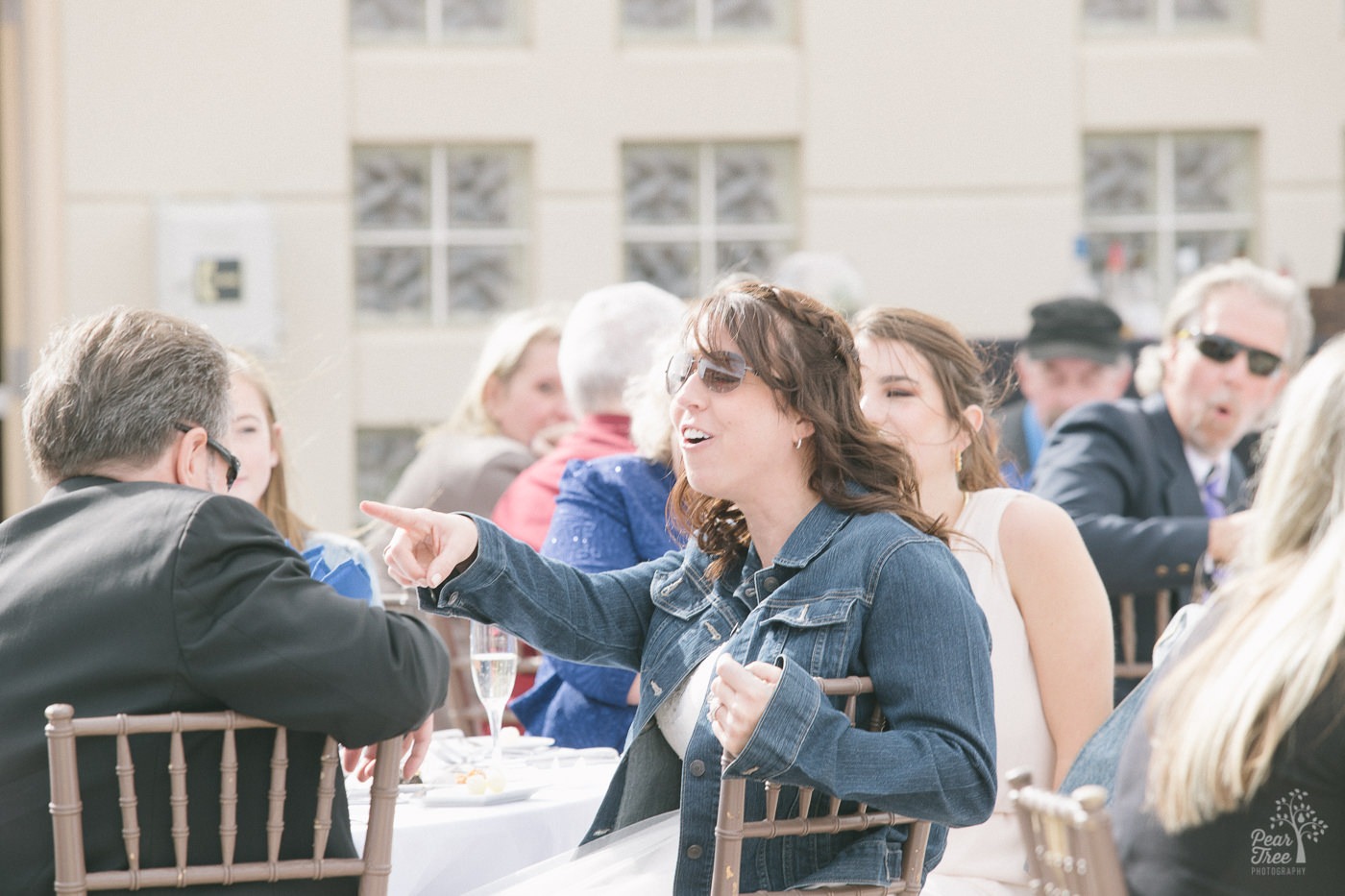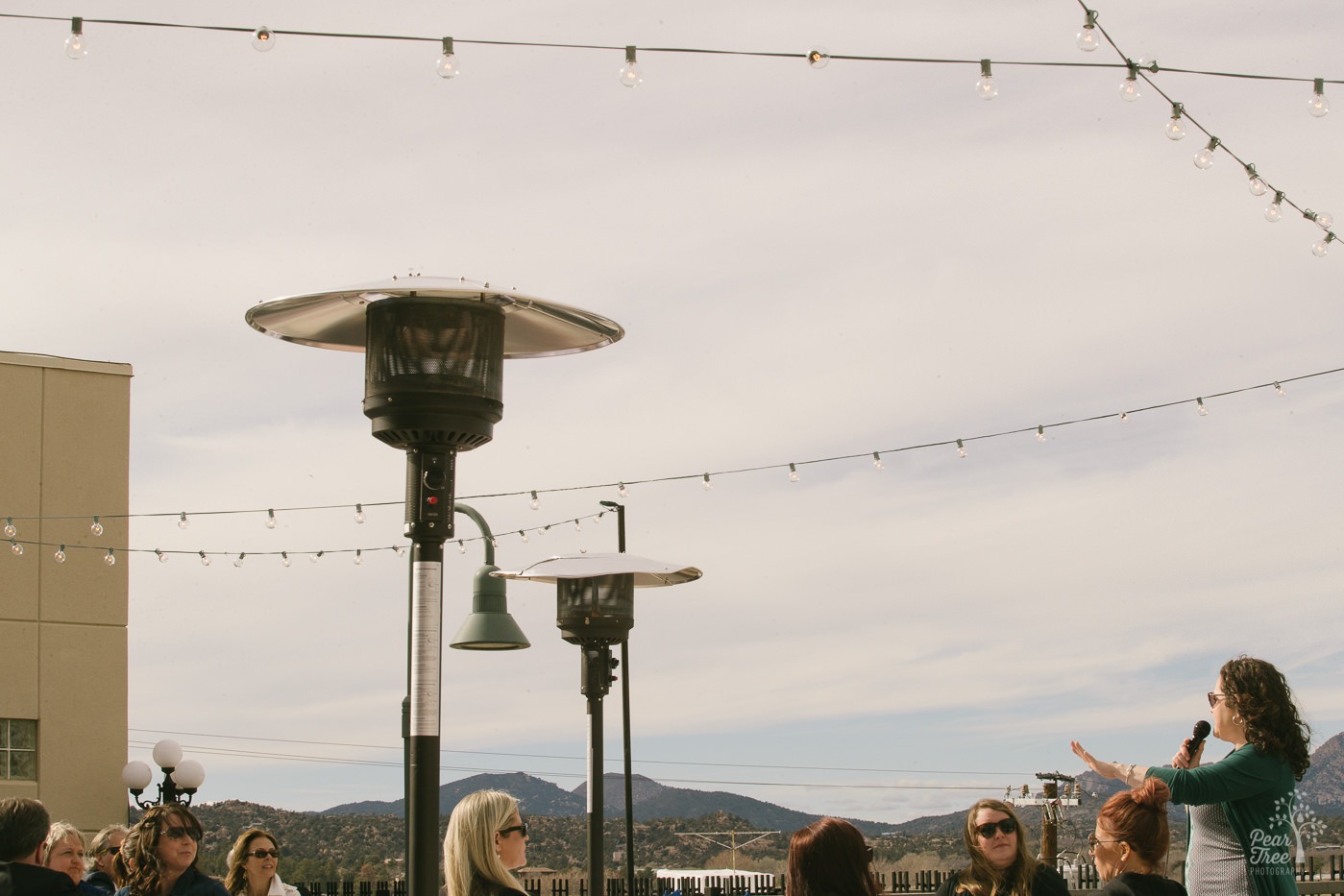 Hold the Ones You Love As Carefully As a Bird
Michele's best friend Sam gave the most thoughtful toast. Recounting years of college when Michele helped her through a tremendously rough patch of time and school. And focusing more on love and what Michele and Tom share, likening it to the carefulness with which one would hold a bird.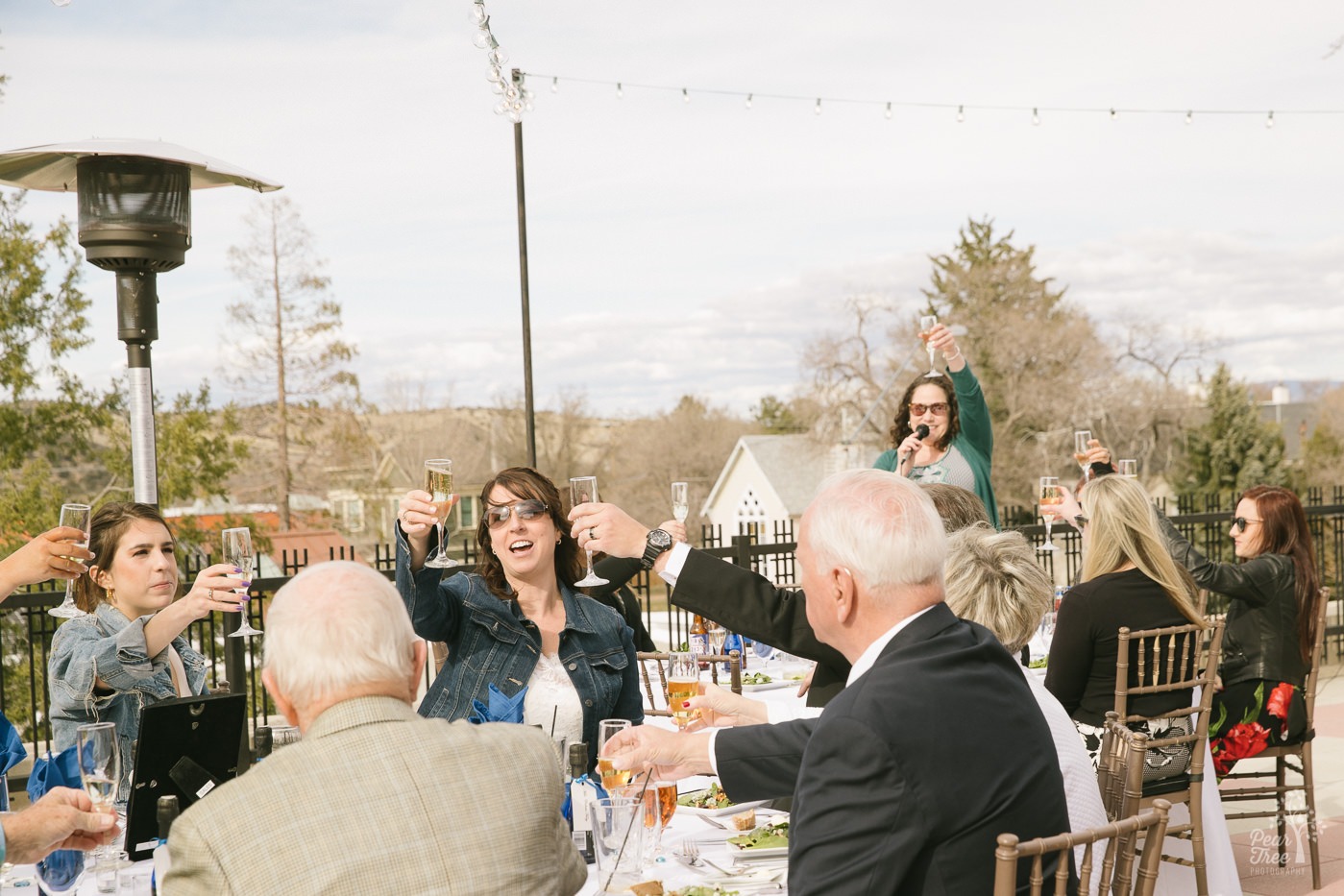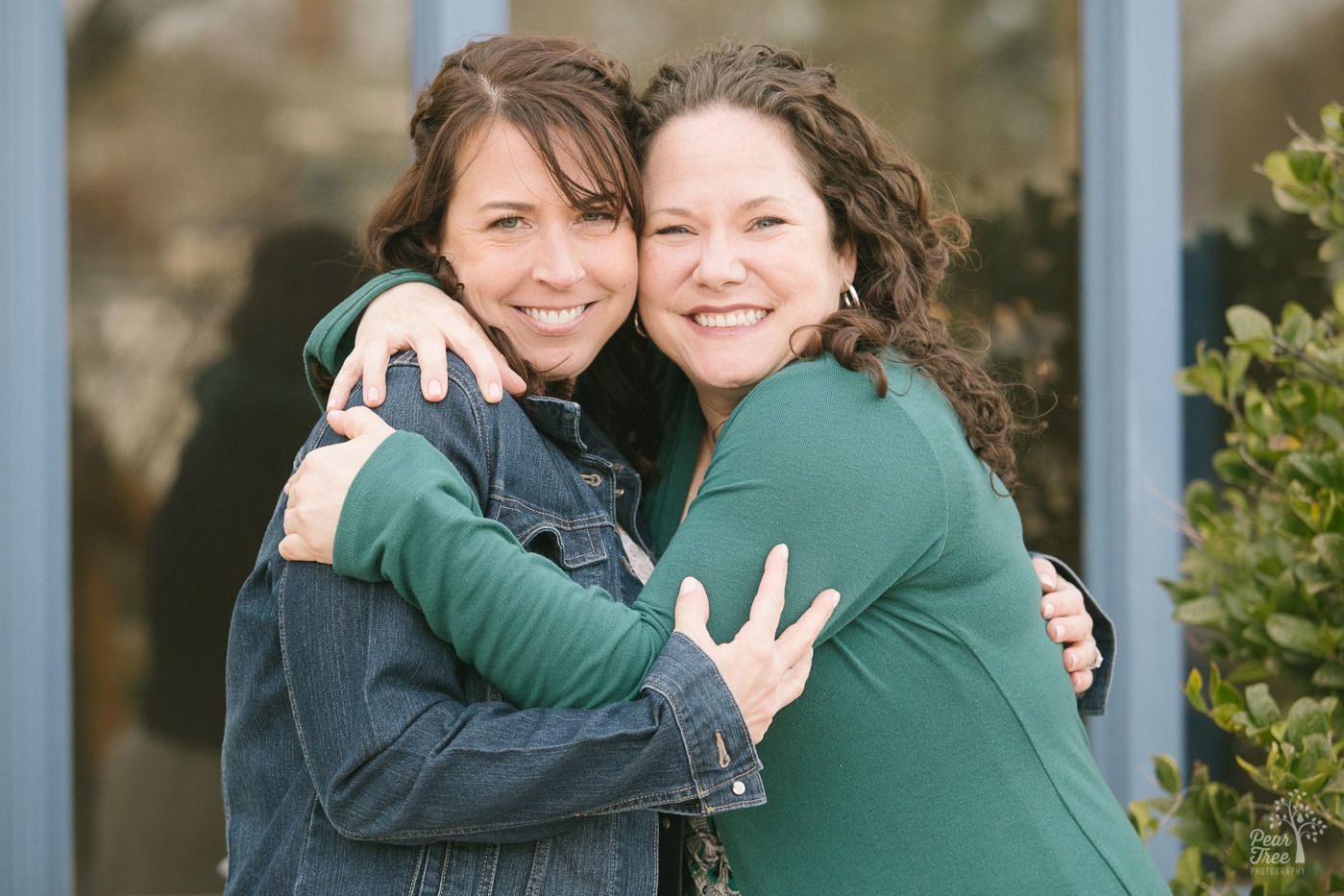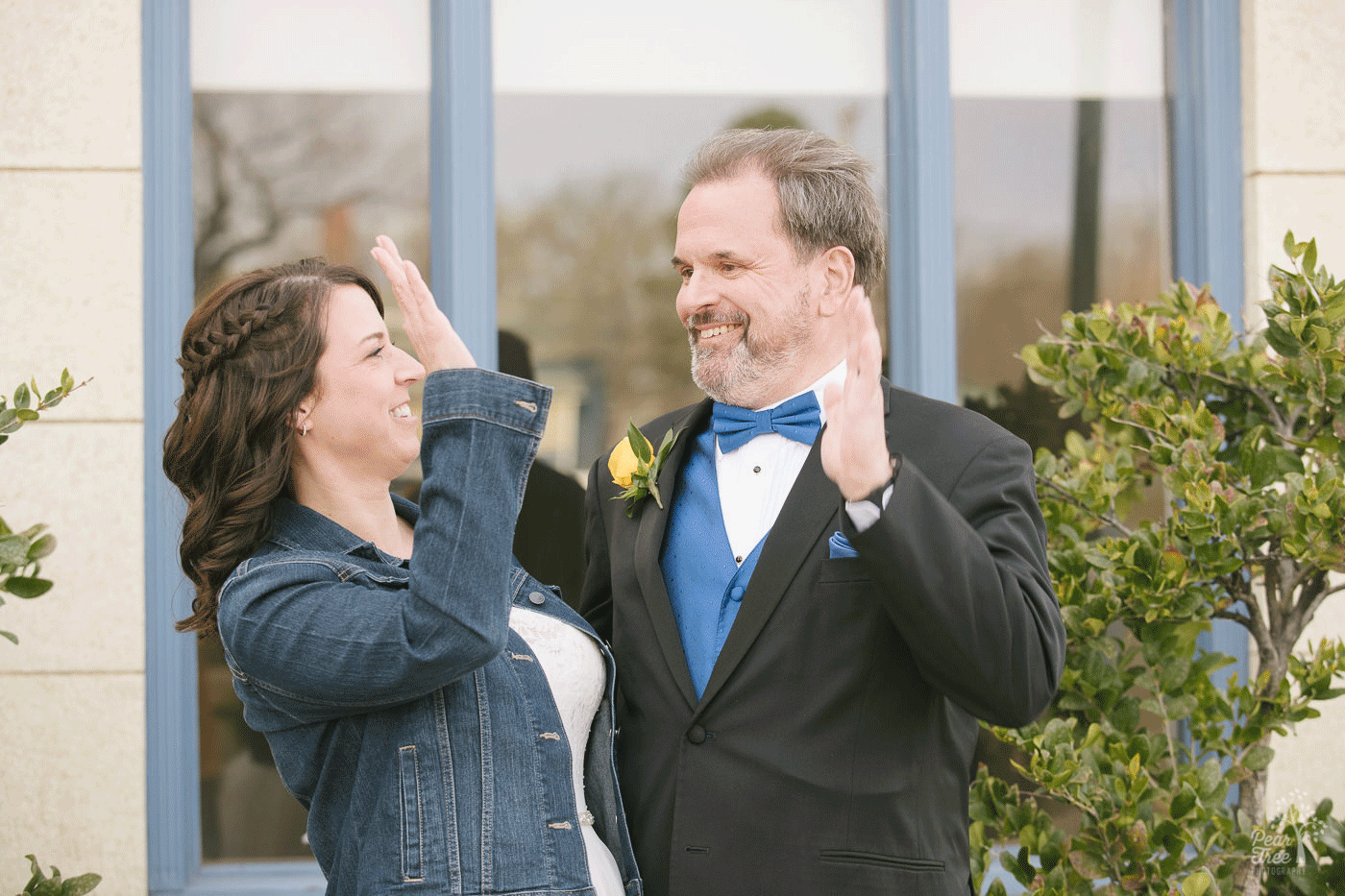 Michele + Tom. I am wishing you two all the best in life and marriage. And not just that, but also in finding and creating the best in the challenges life throws at you. May there be many wonderful adventures and times of happiness as you both deserve so much of the goodness in life!
Are You Getting Married at Embry Riddle Chapel?
If you're planning a wedding and are getting married in Embry Riddle Chapel in Arizona, I'd gladly make the trip out west from Atlanta and not charge travel if you're interested in having me photograph your wedding day. Because I'd love to work there again and add in a few days to see my dear friend Michele.