Chattanooga Choo Choo Wedding – Kara + Chris
Another wedding in the middle of a pandemic and it was perfect! Kara and Chris planned the start of their Chattanooga Choo Choo wedding in the courtyard so friends and family would have space to gather around or watch from a bit of a distance. I met up with them a month before their wedding day to walk the grounds and talk through what locations would likely work best for their ceremony and their formal photographs. Which made their wedding day a breeze as we all knew what to expect based on the weather, lighting, and number of guests for them and the hotel who were milling around the courtyard.
The People Always Make it More Special
This wedding day was extra special as I have known Kara since we were in fifth grade together. We have kept in touch through facebook and had occasional and fabulous taco truck meet ups. I've watched her boys grow from littles into young men. The next extra special part of the day is one of their three, yes THREE, officiants was also a fellow classmate of ours whom I've known since sixth grade. Kara was marrying a pastor, so it only made sense for Chris's three best friends who are also pastors should come together on this lovely day to conduct a marriage ceremony.
Chattanooga Whiskey + Chattanooga Choo Choo Wedding Photos
We got special permission to make photographs of just the two of them in the Chattanooga Whiskey brewery across the street before their wedding. Which was a super cool location! Then we headed back to the Chattanooga Choo Choo hotel and knocked out all the group formals before their ceremony. It was a quick process made even better with Kara and Chris designating their own people wranglers to help call names and mark them off the list. After their wedding ceremony in the courtyard, we took about thirty minutes to photograph just Kara and Chris together for their own formals around the Chattanooga Choo Choo train yard.
The day was perfect all around and I was incredibly honored to document my friend's wedding day at the Chattanooga Choo Choo hotel! Kara + Chris, you have all my best wishes!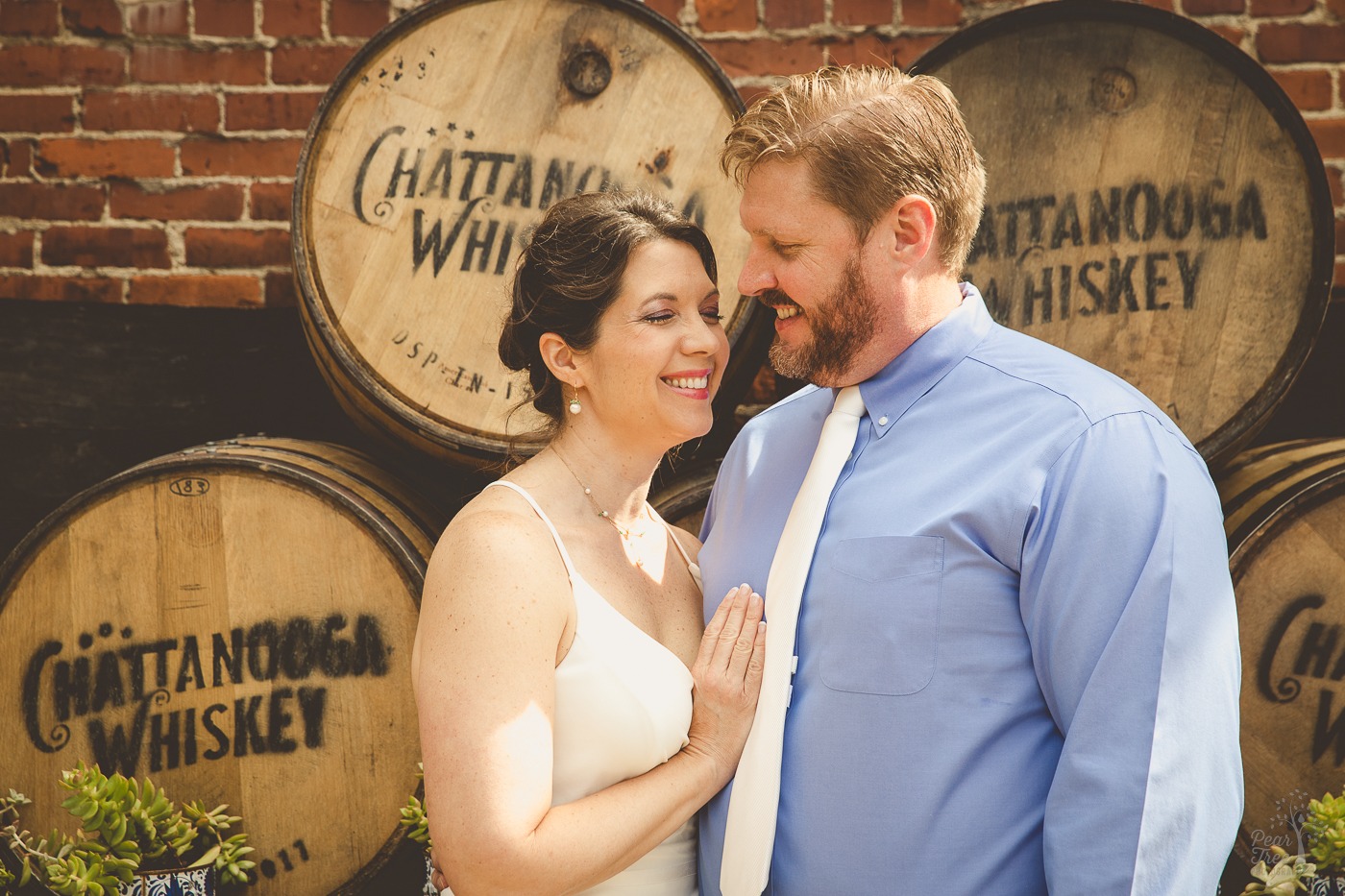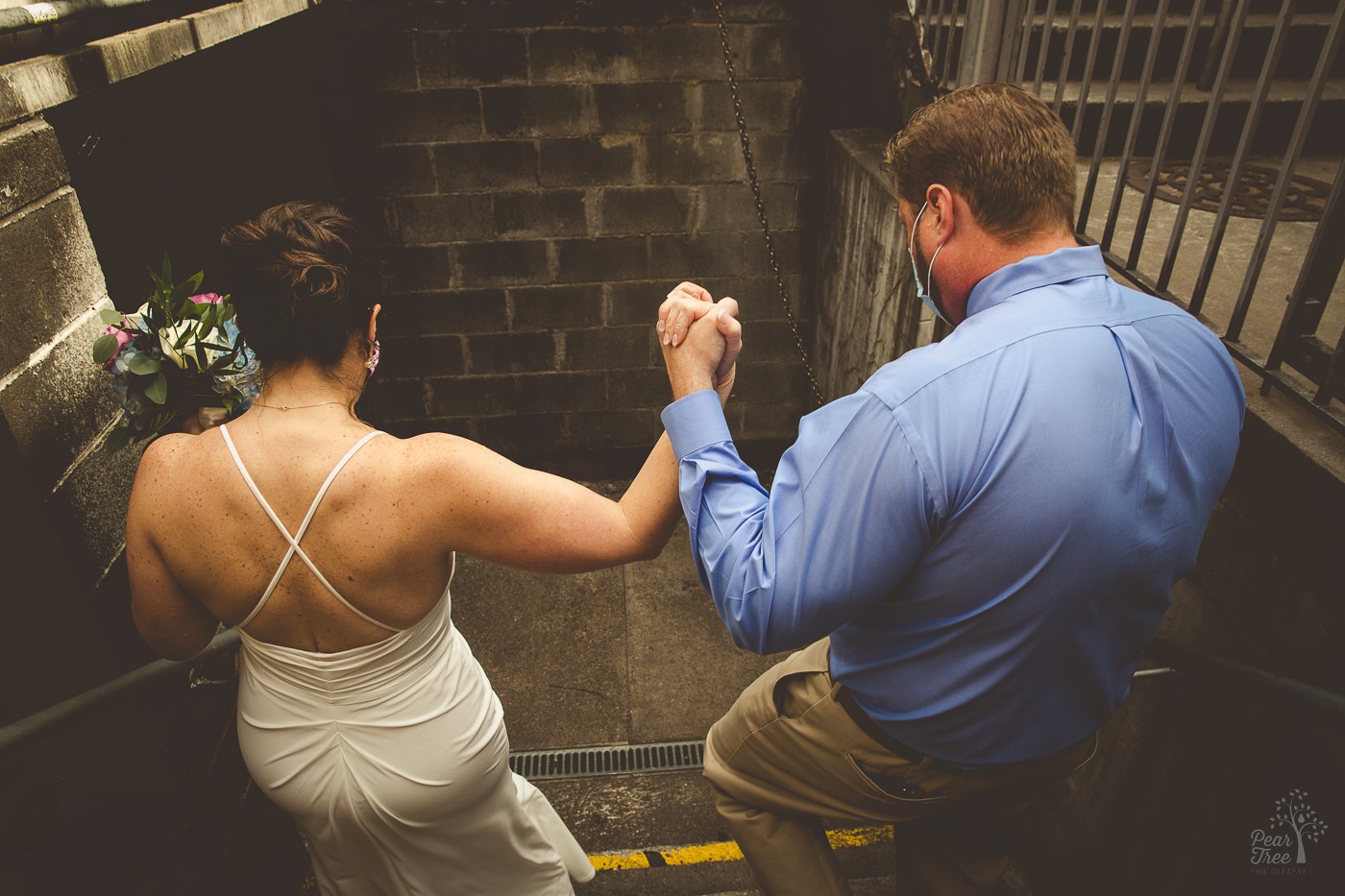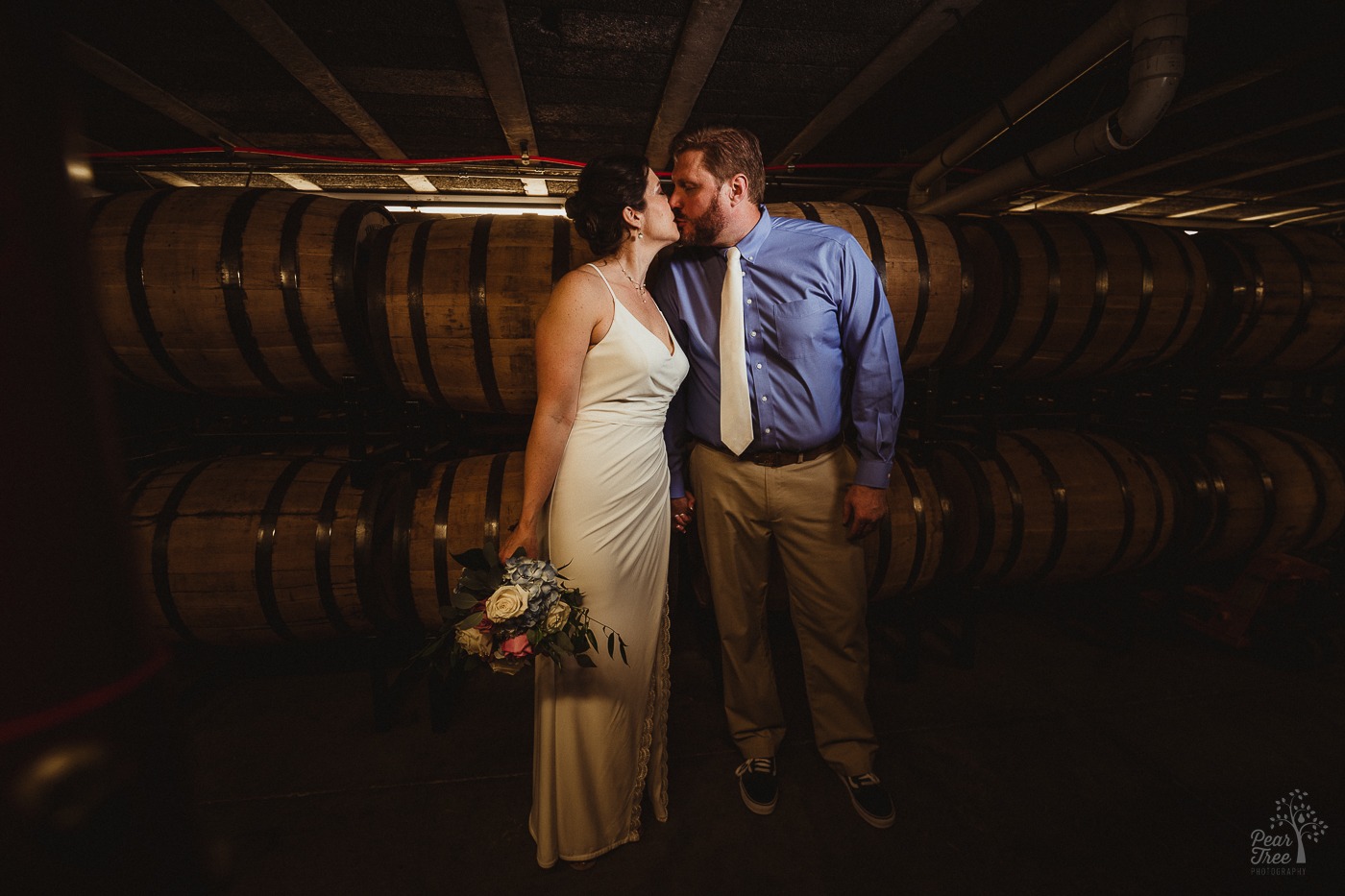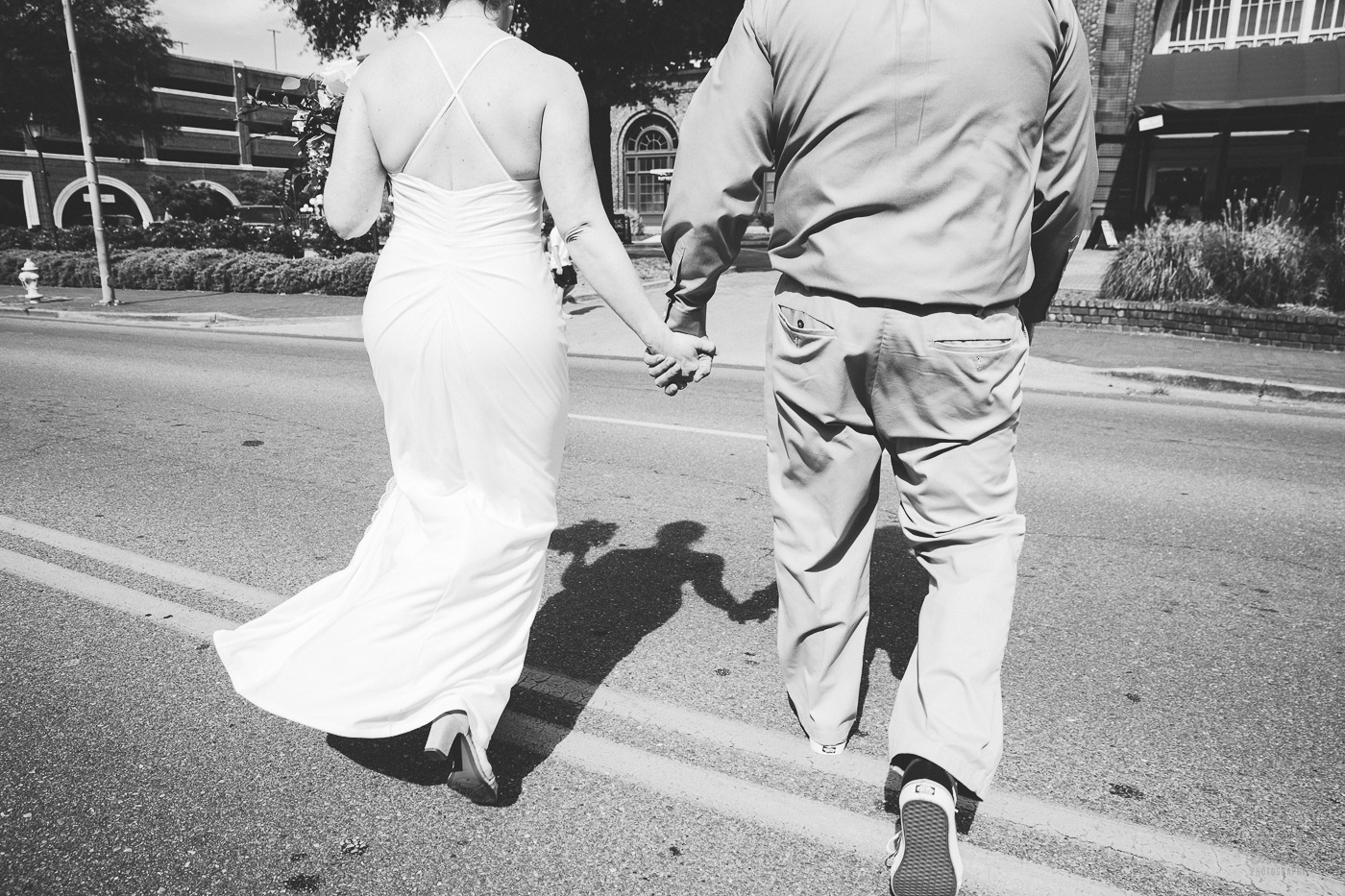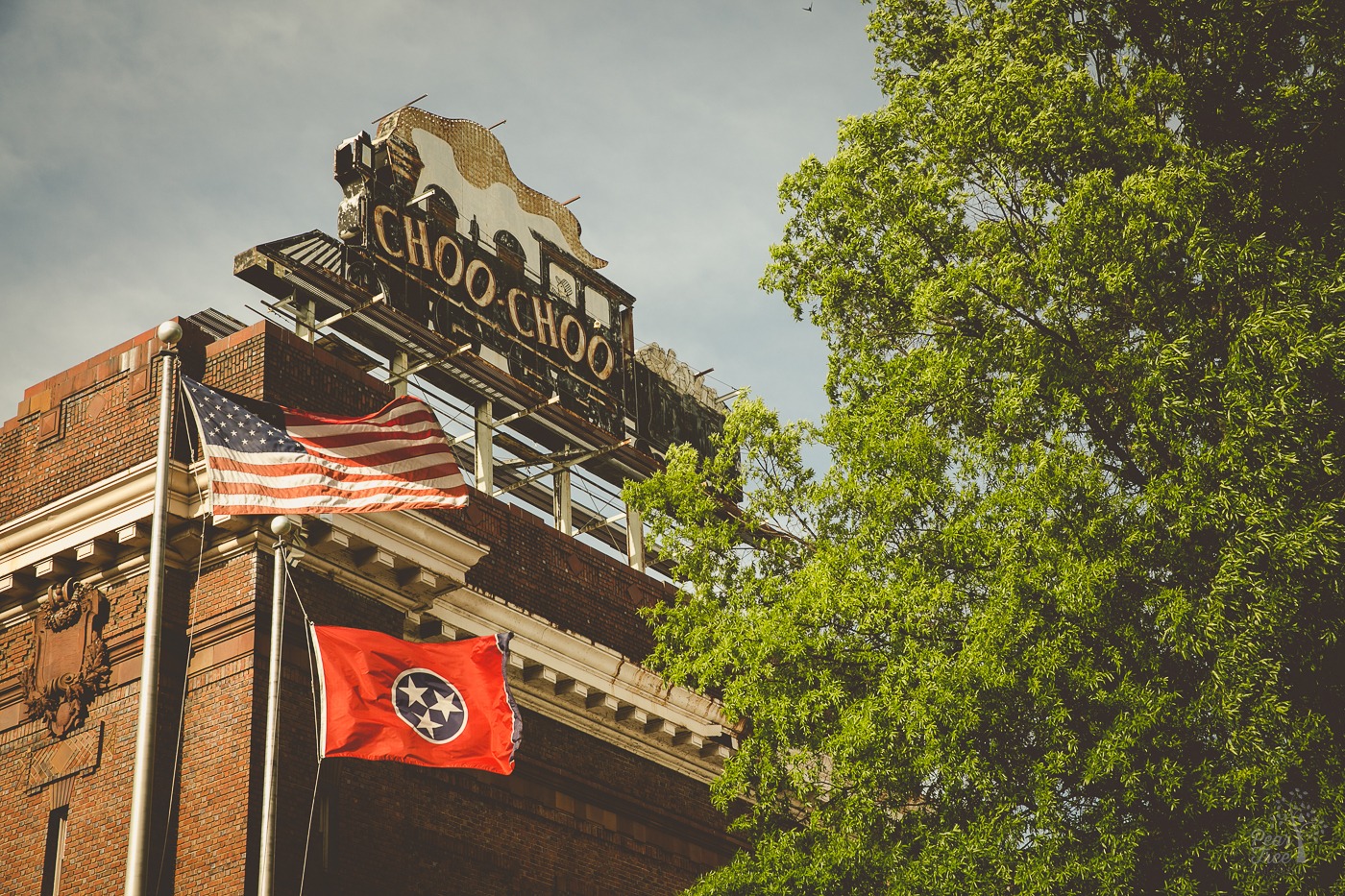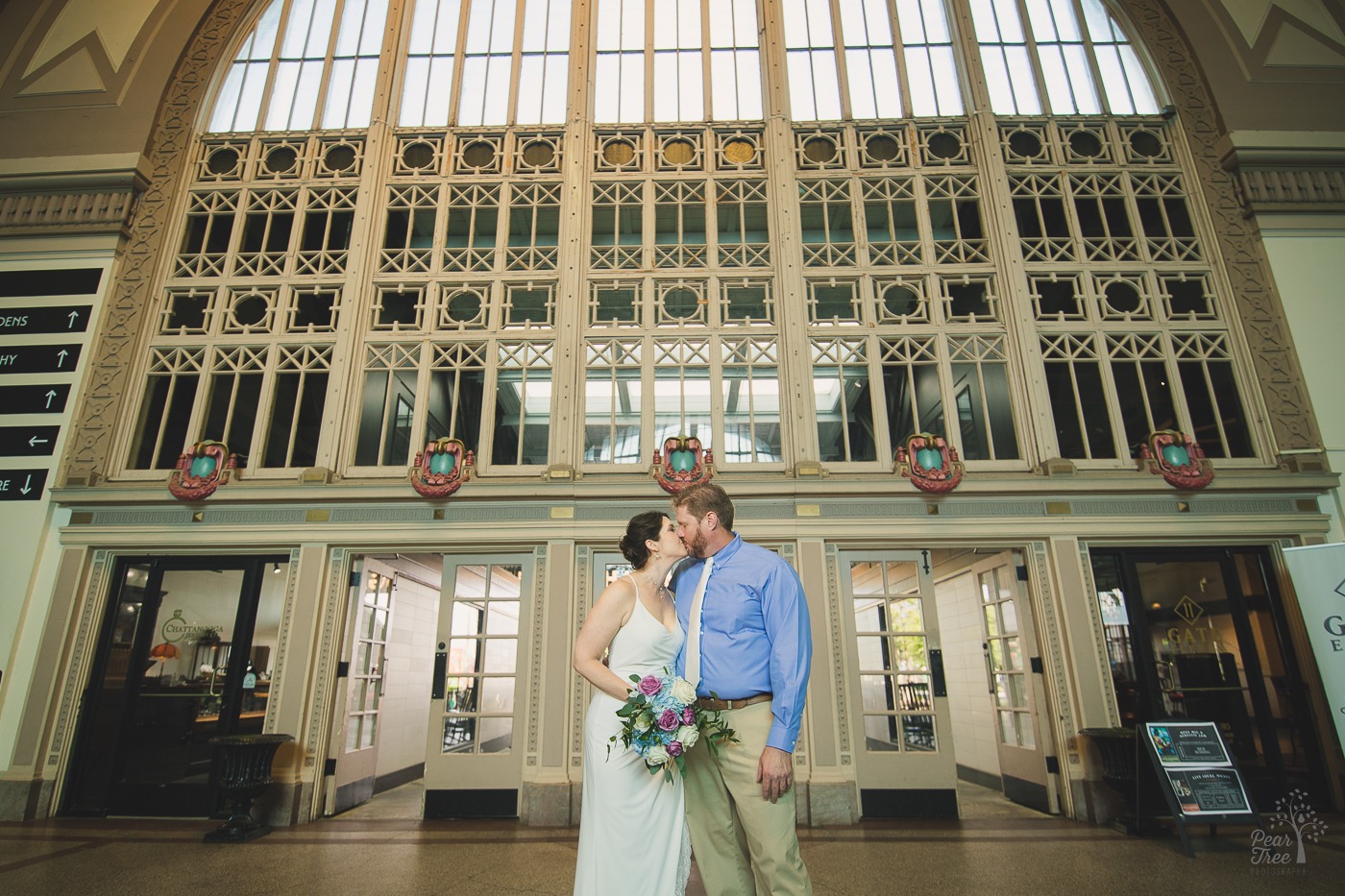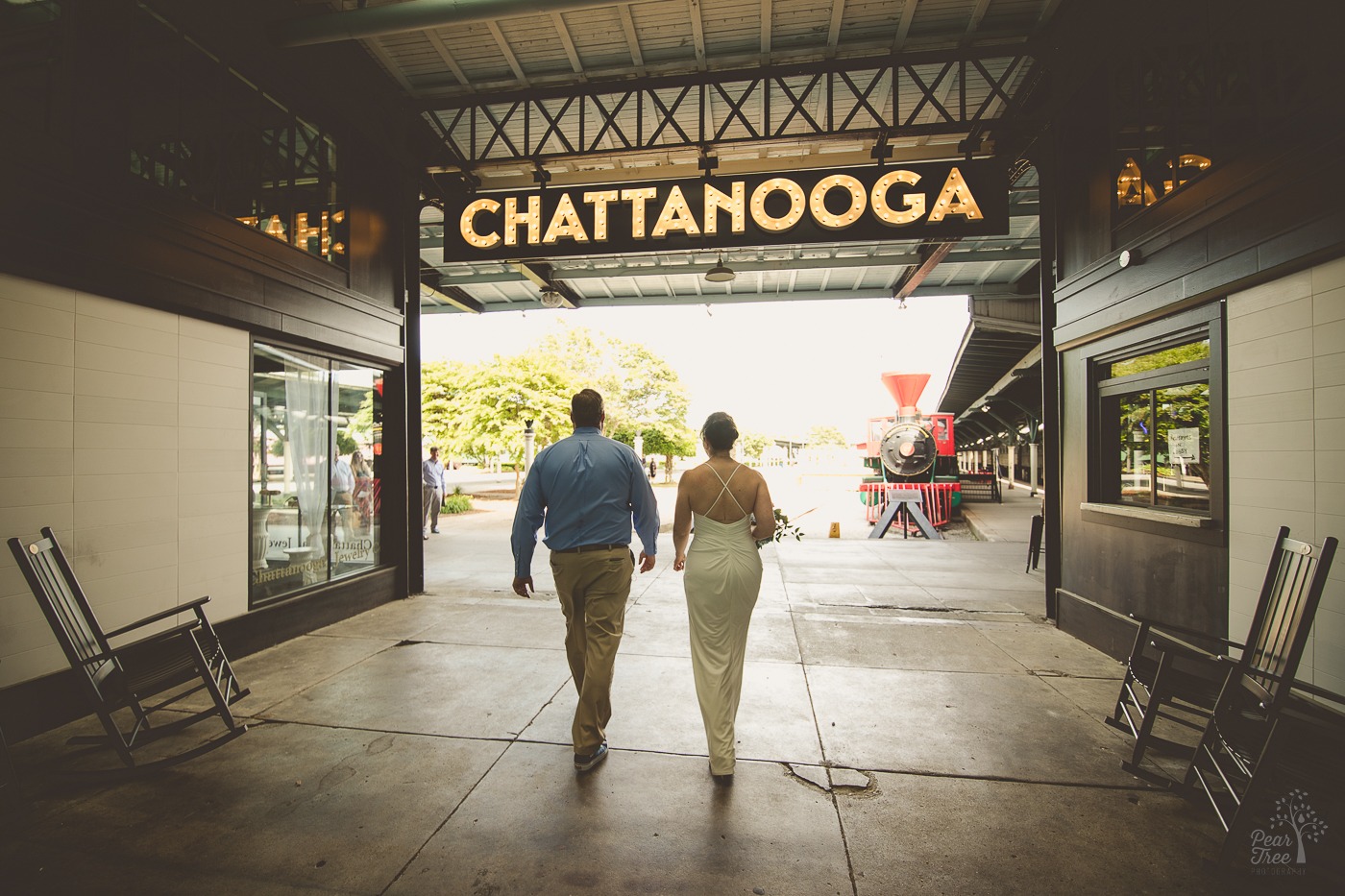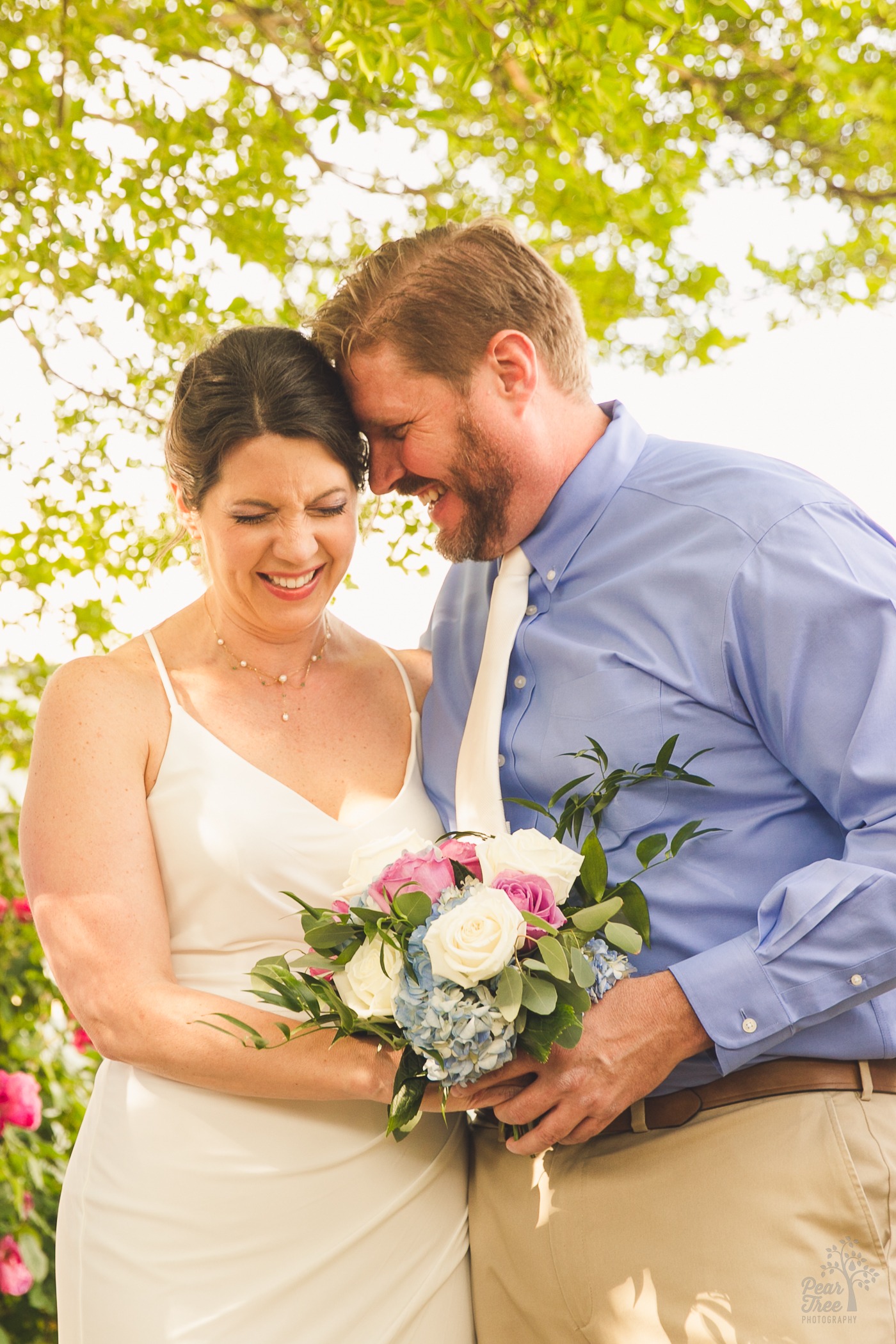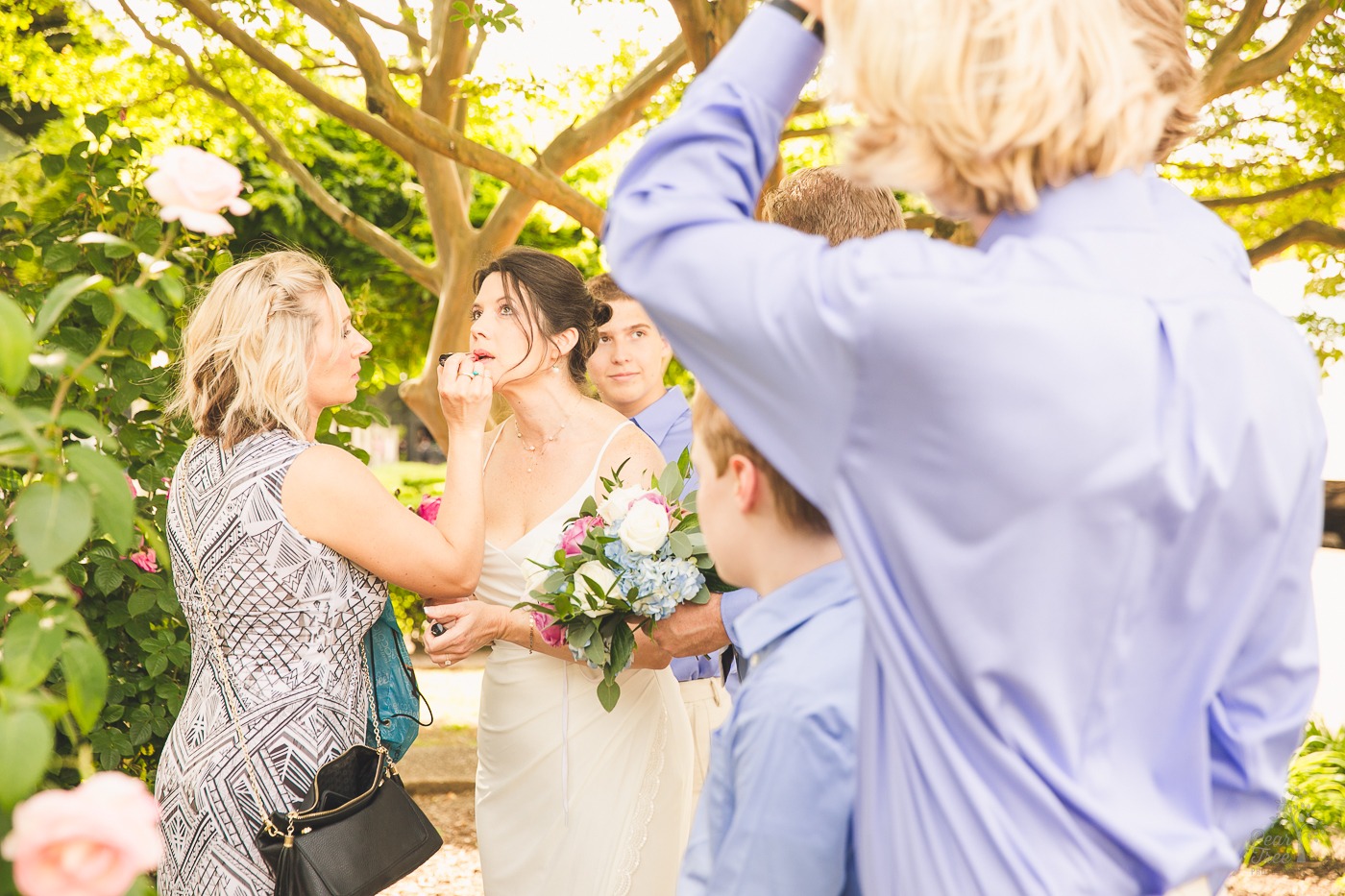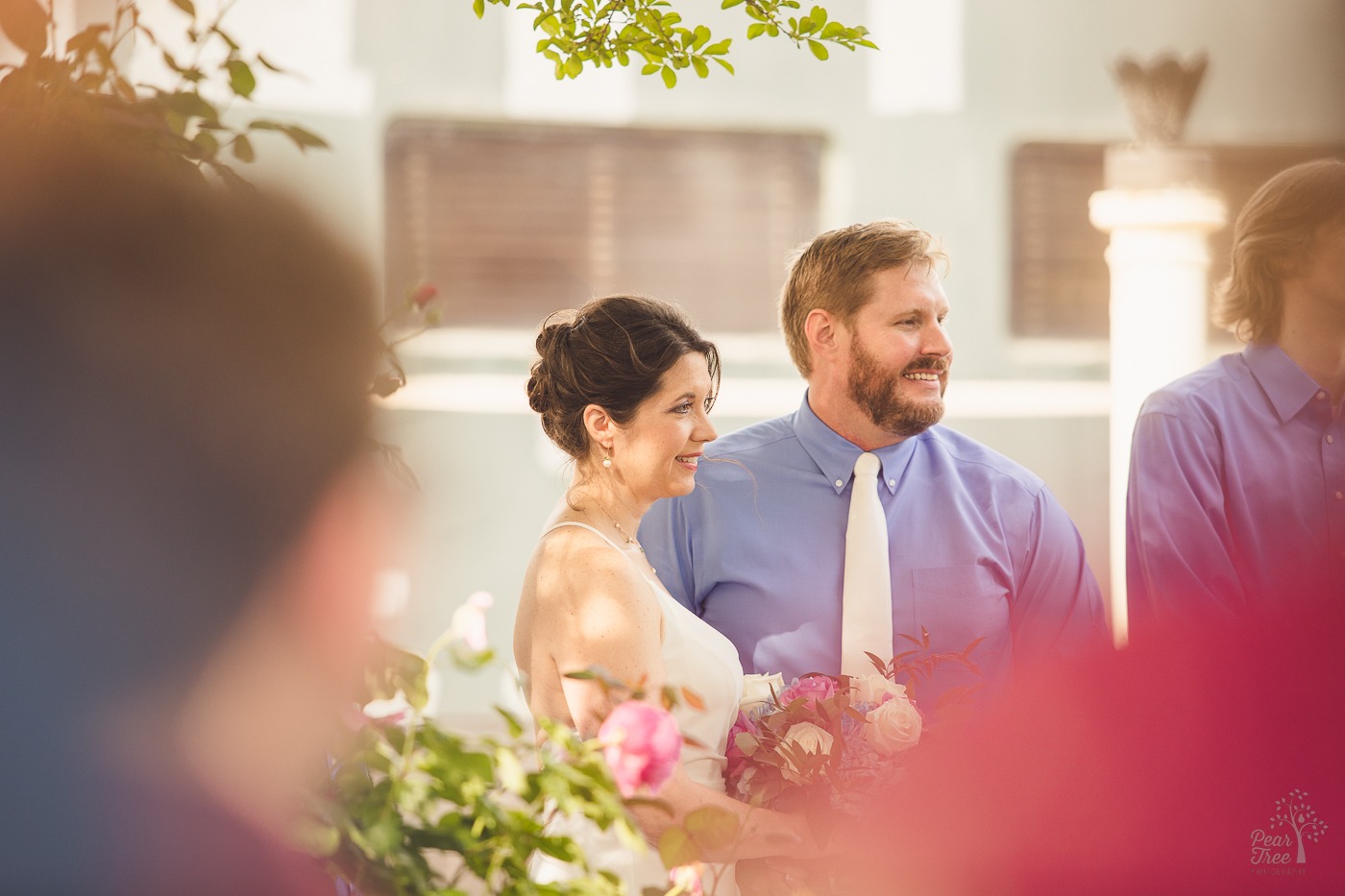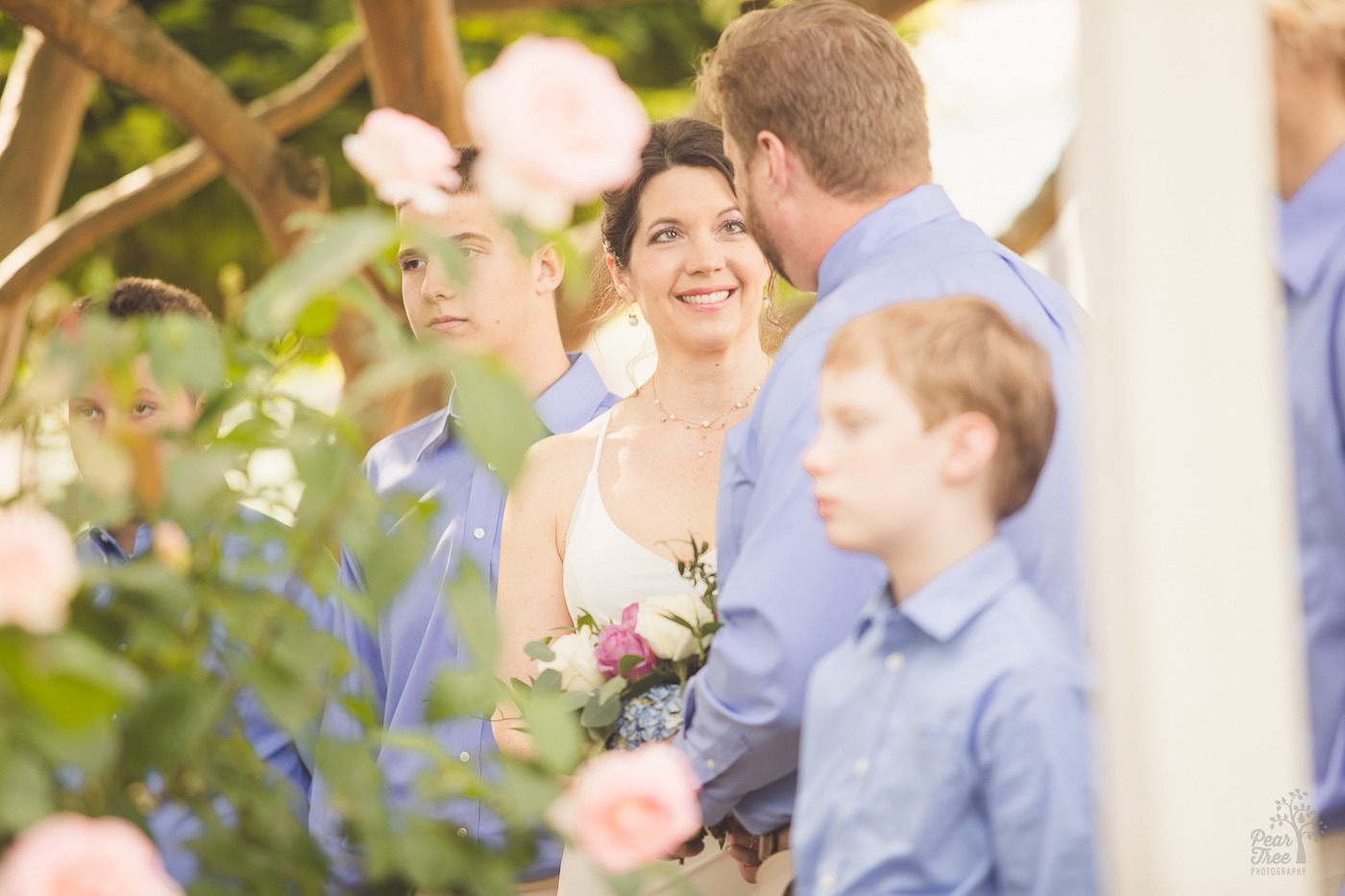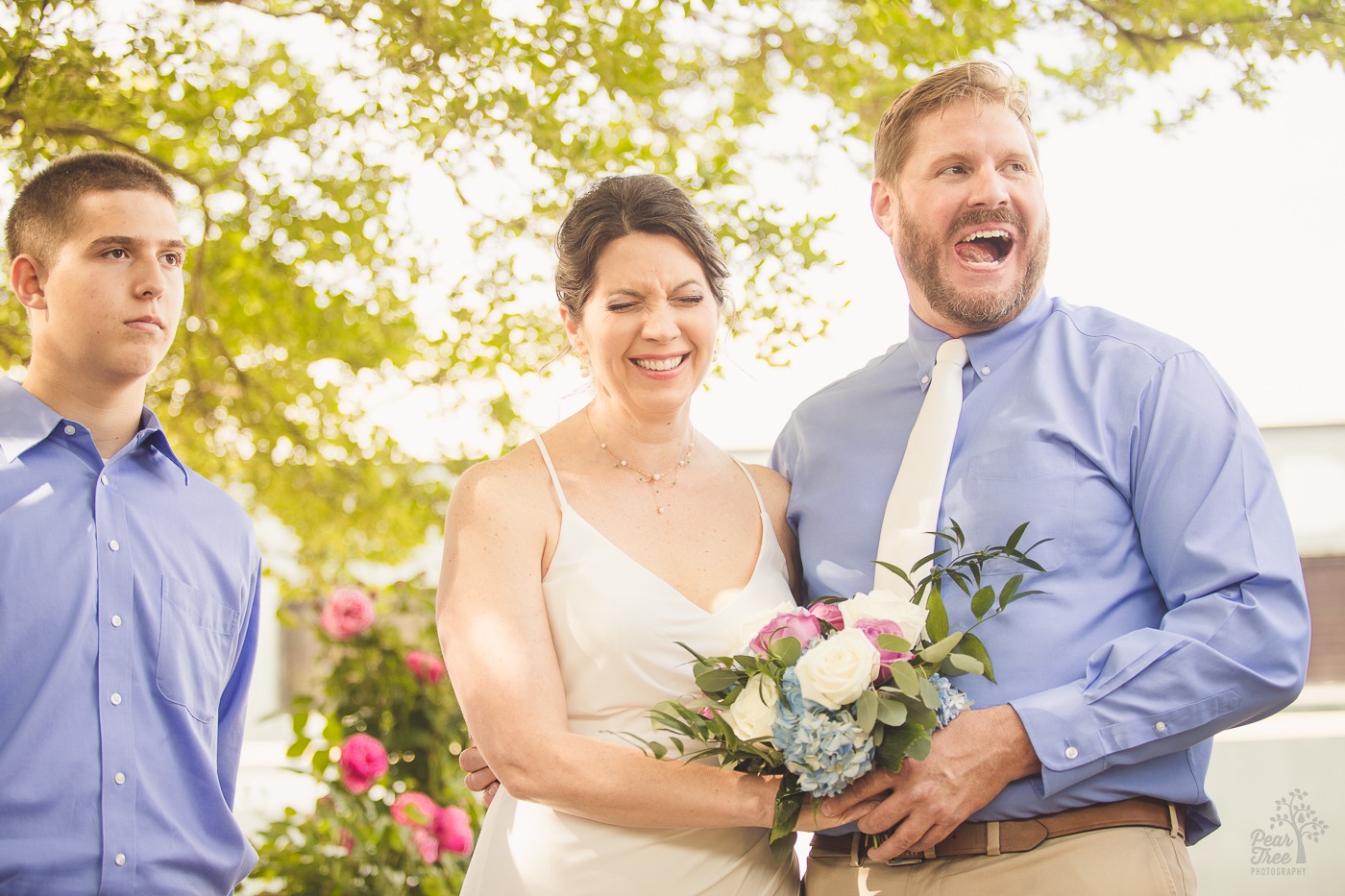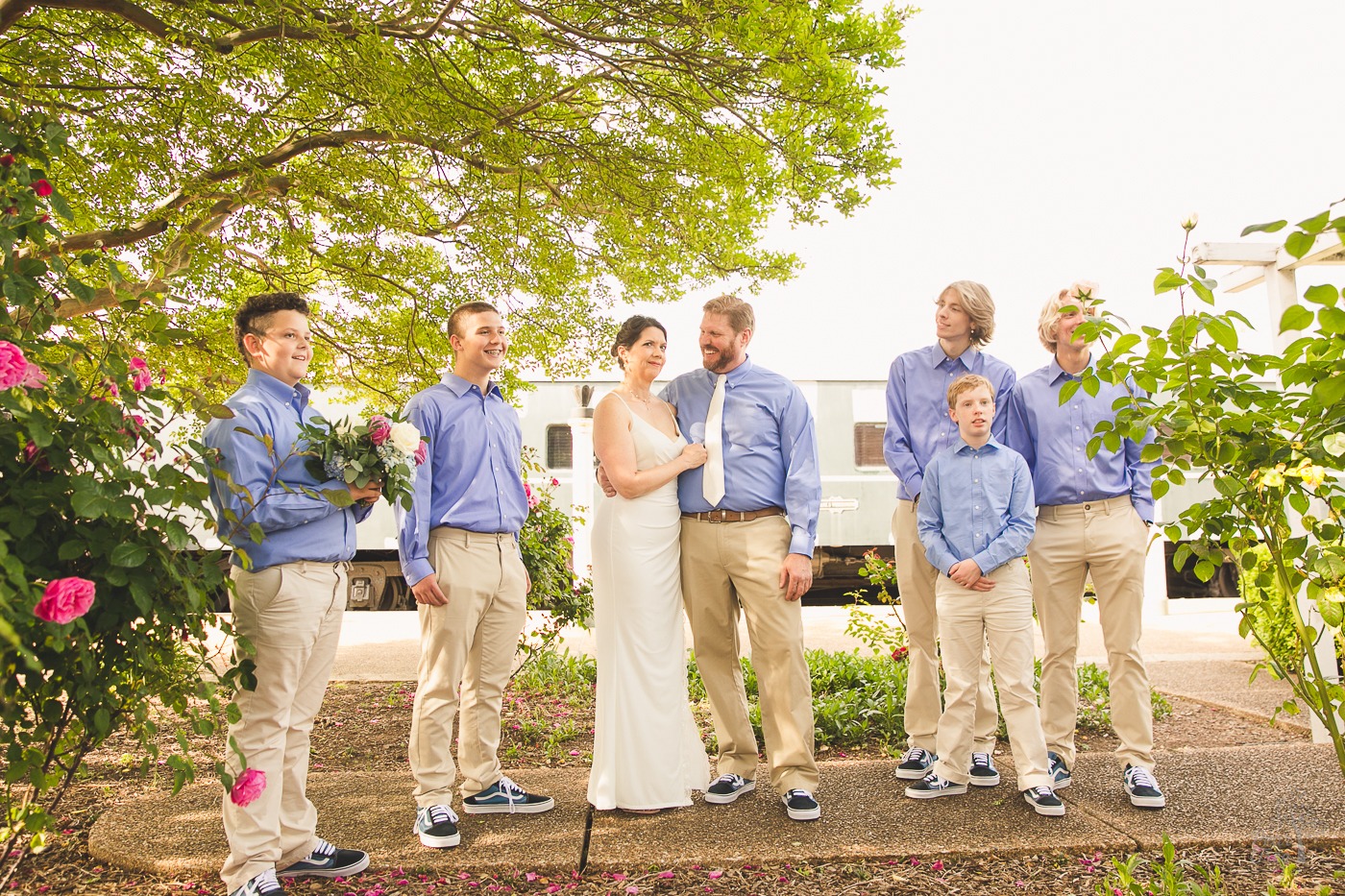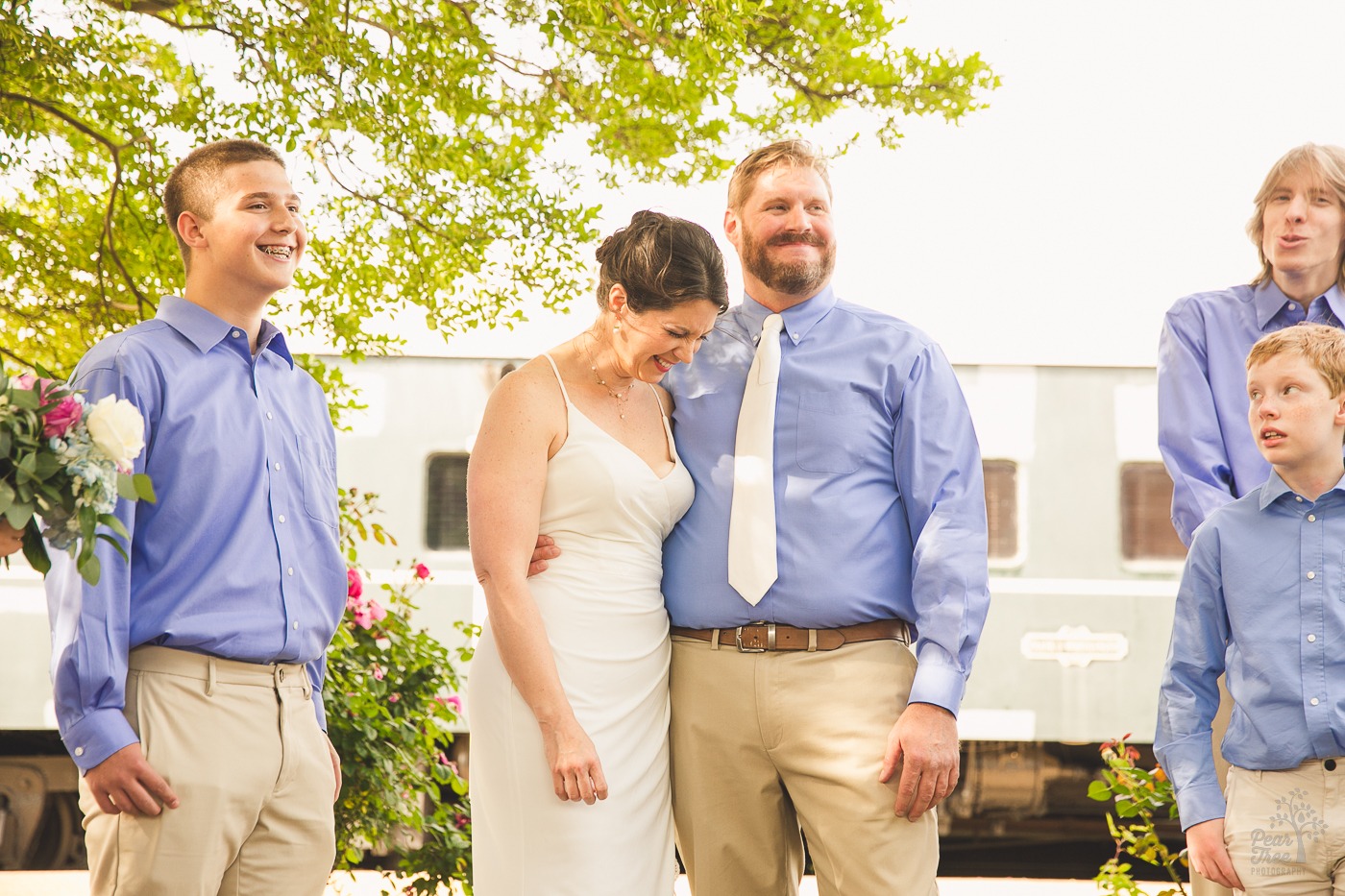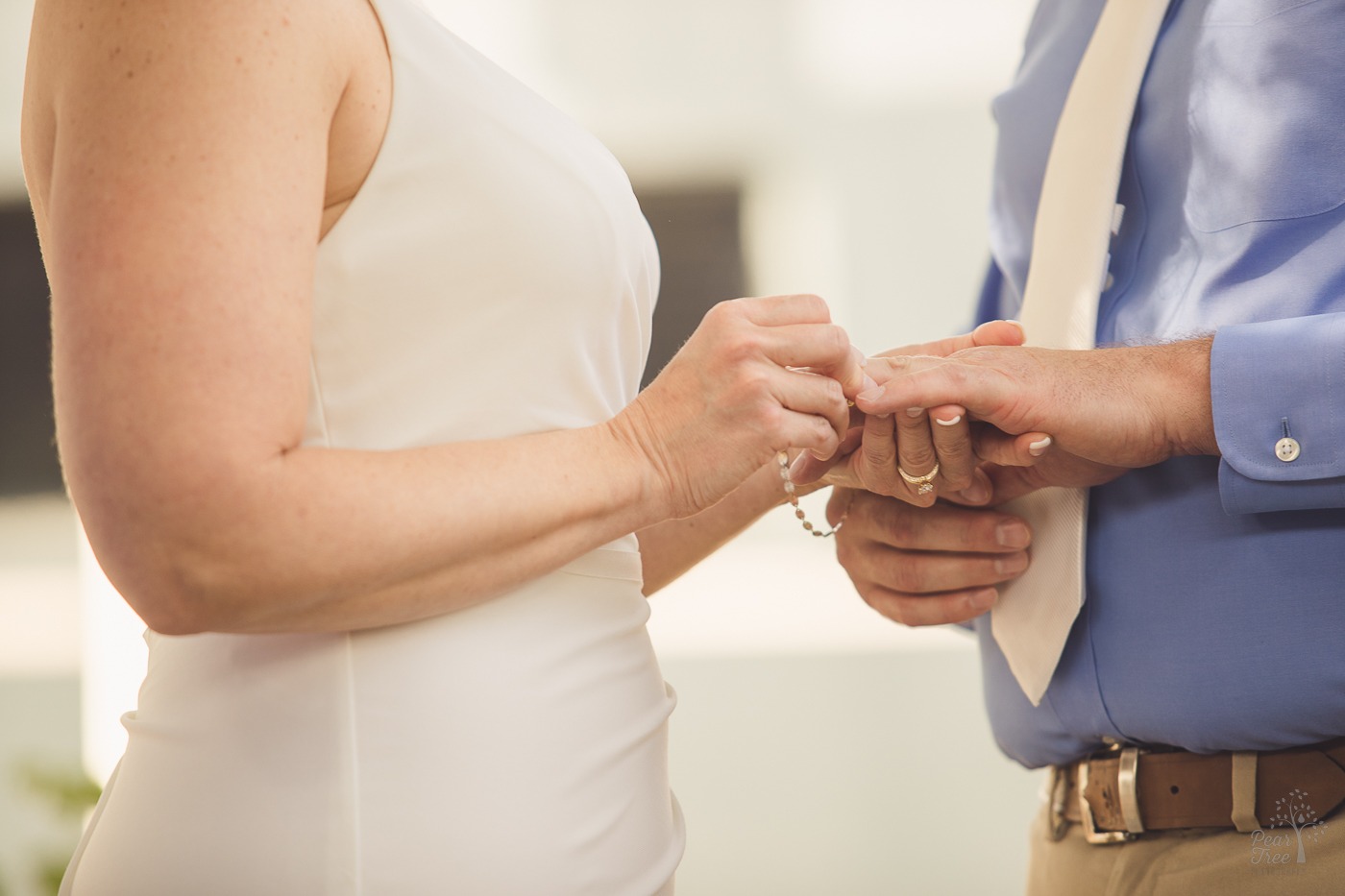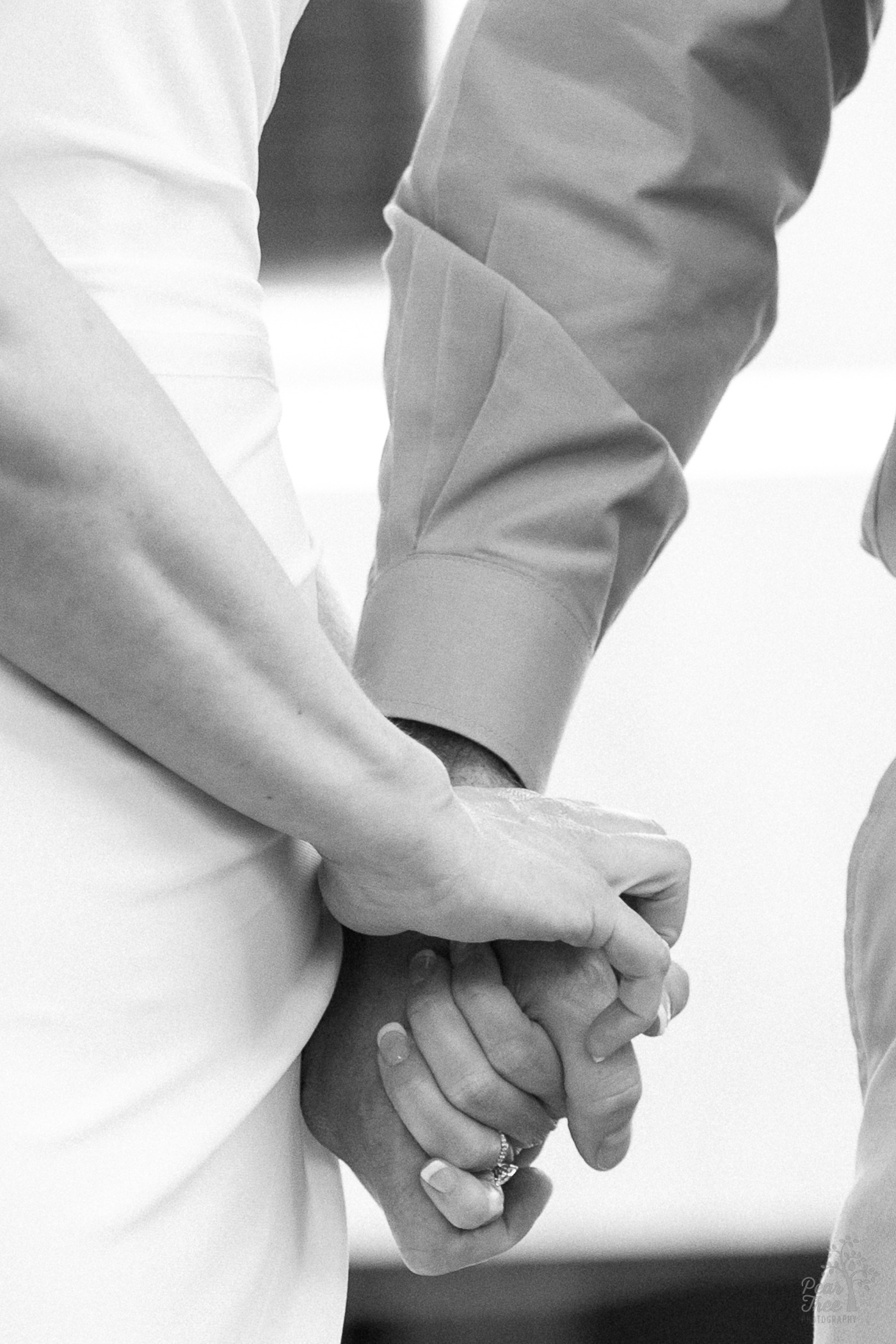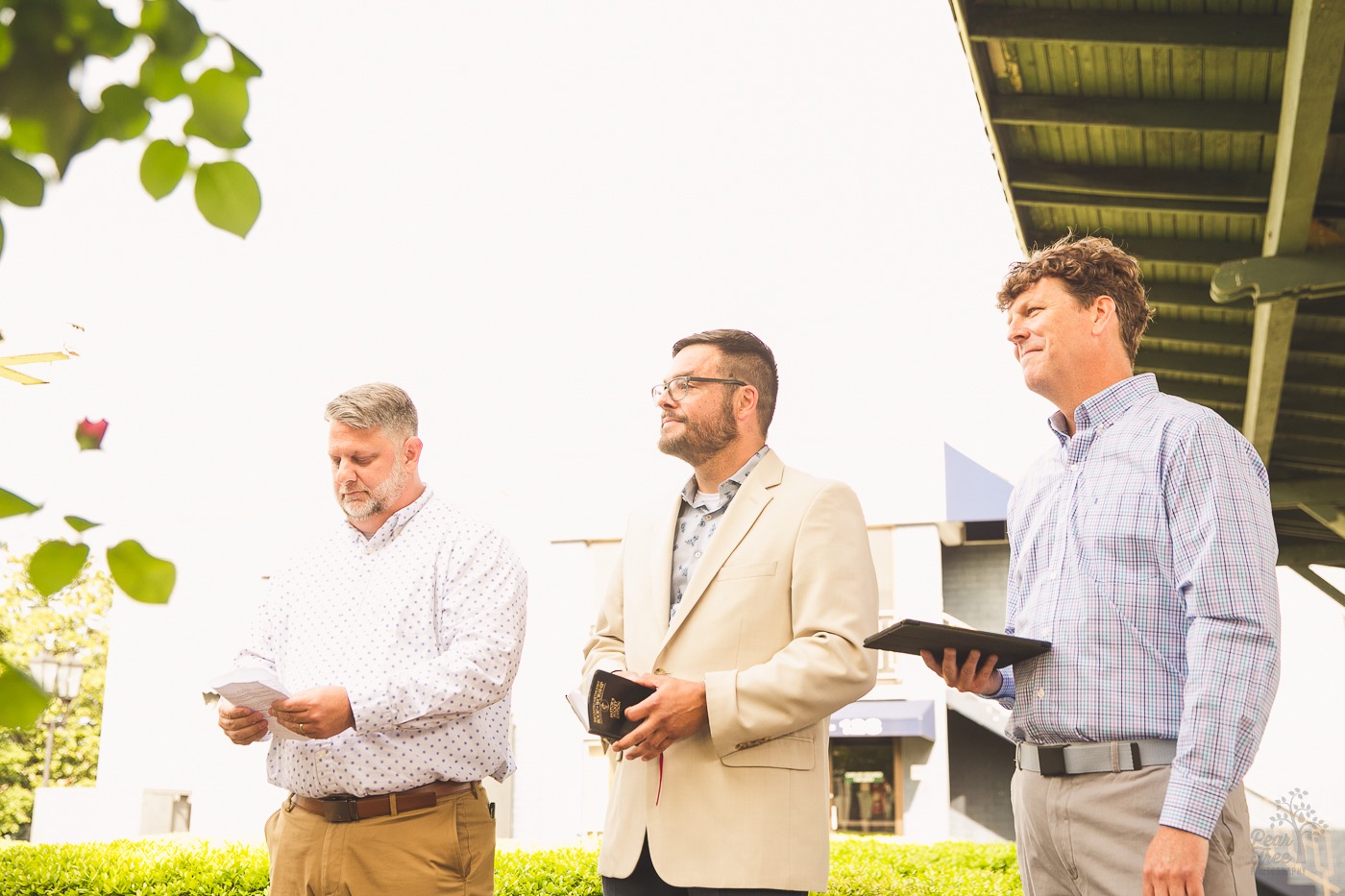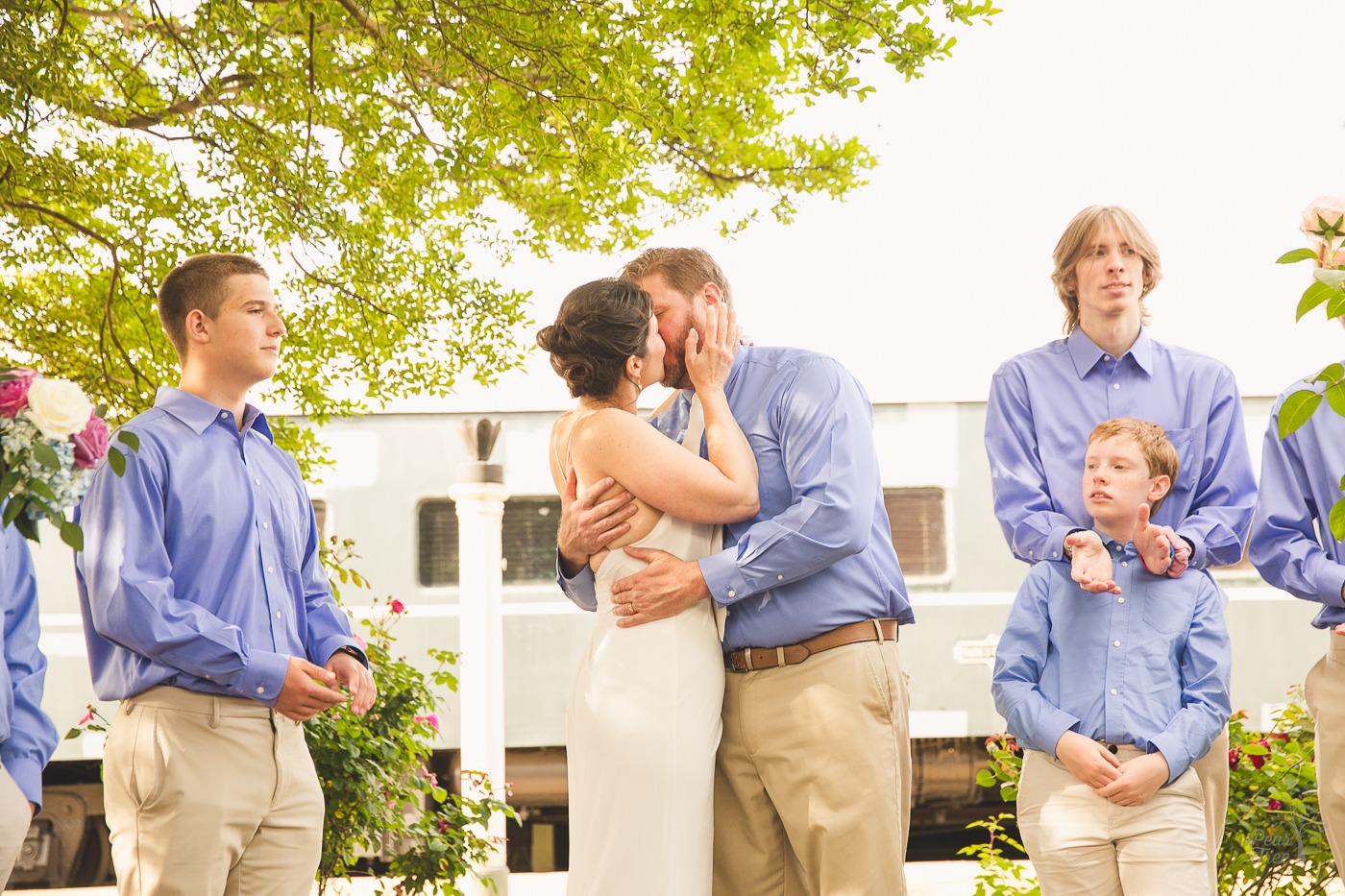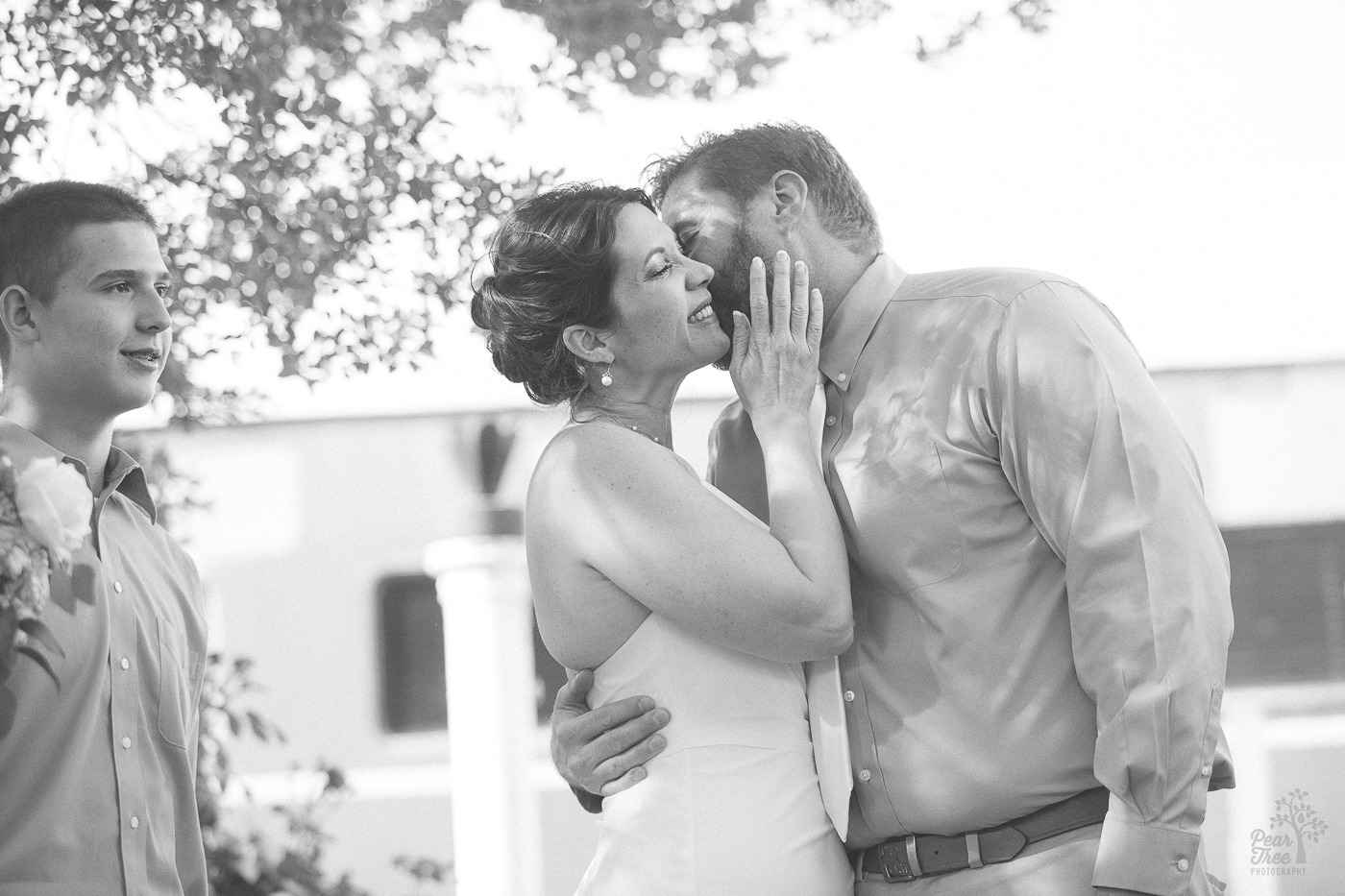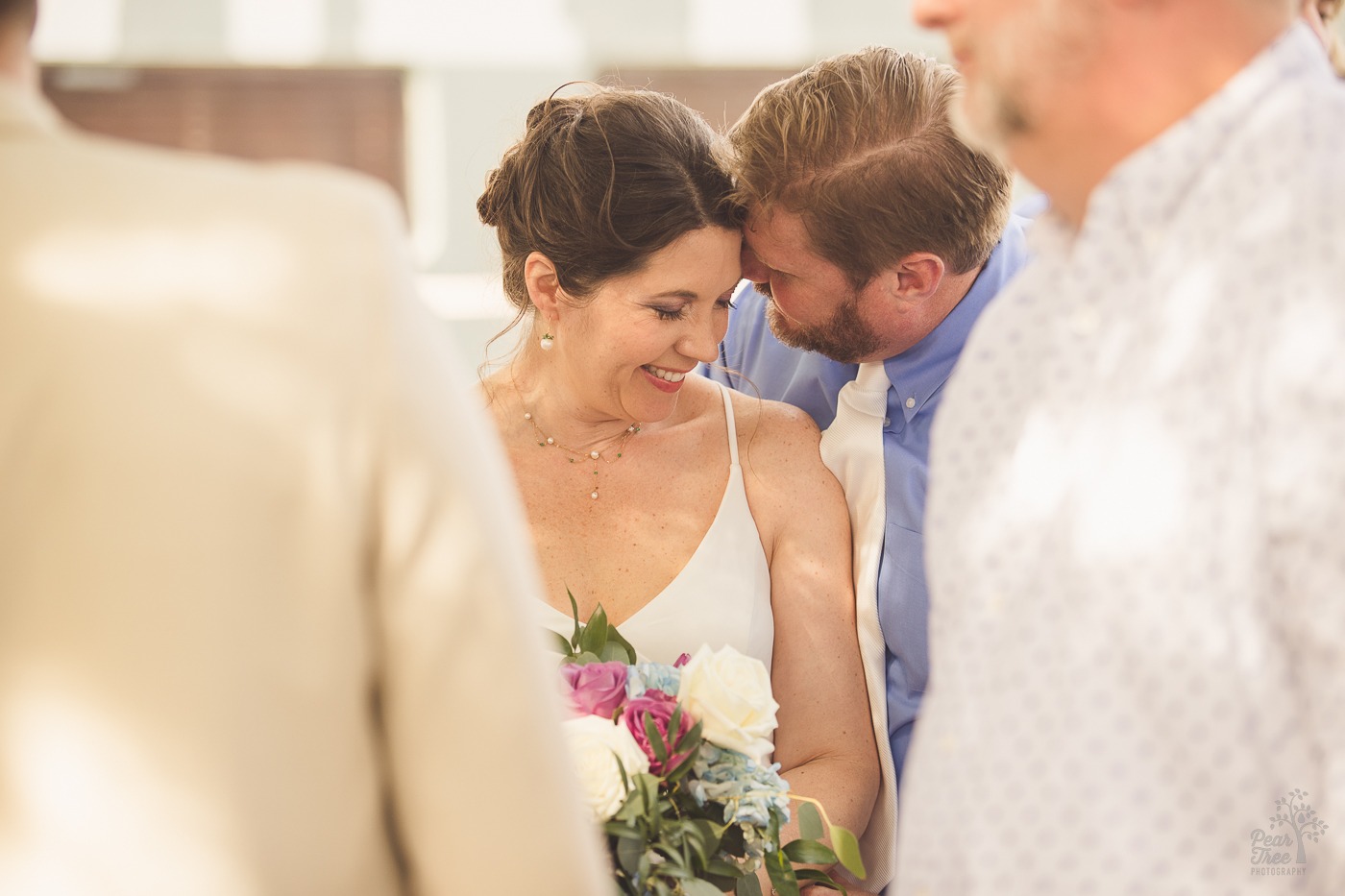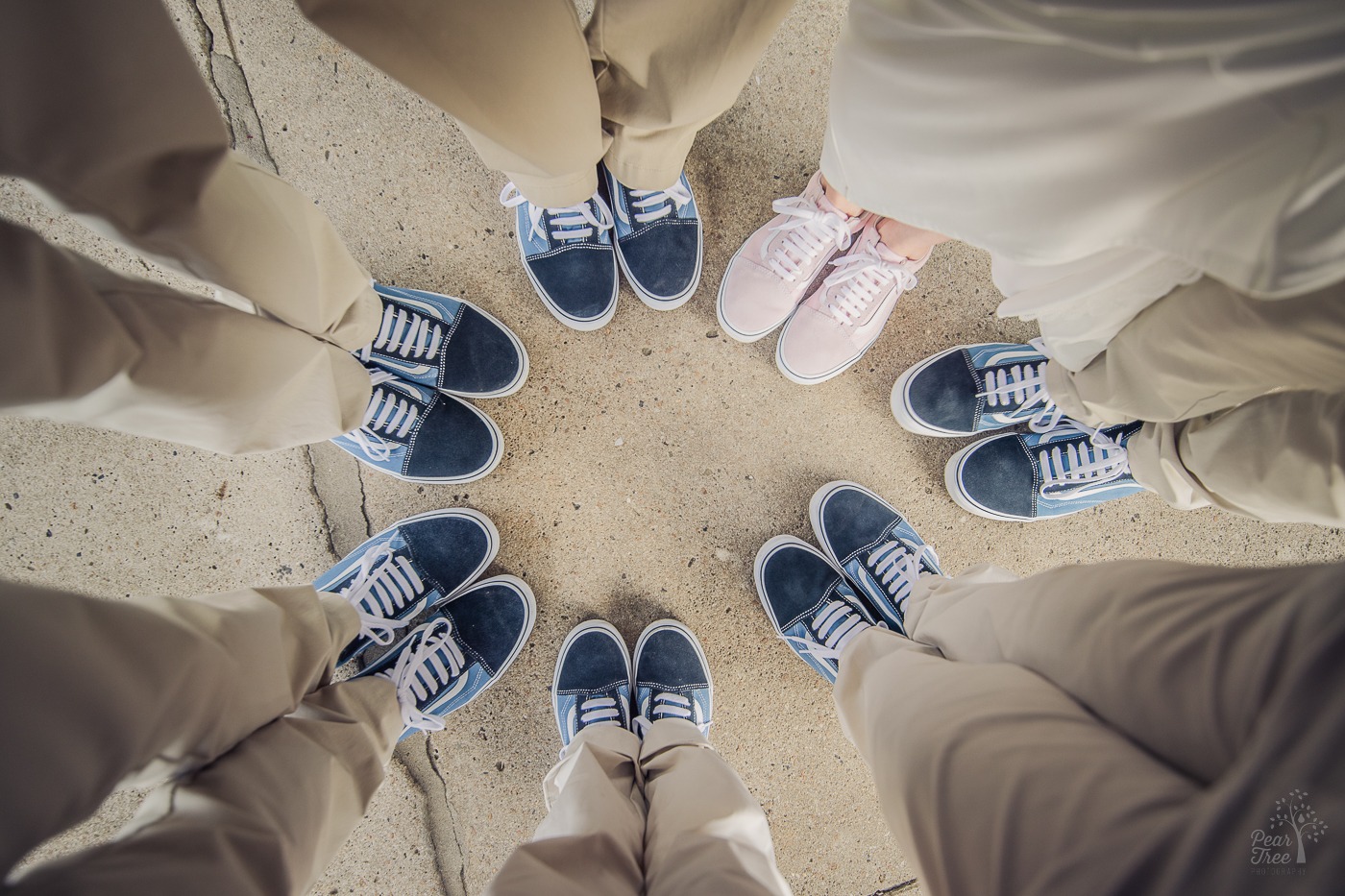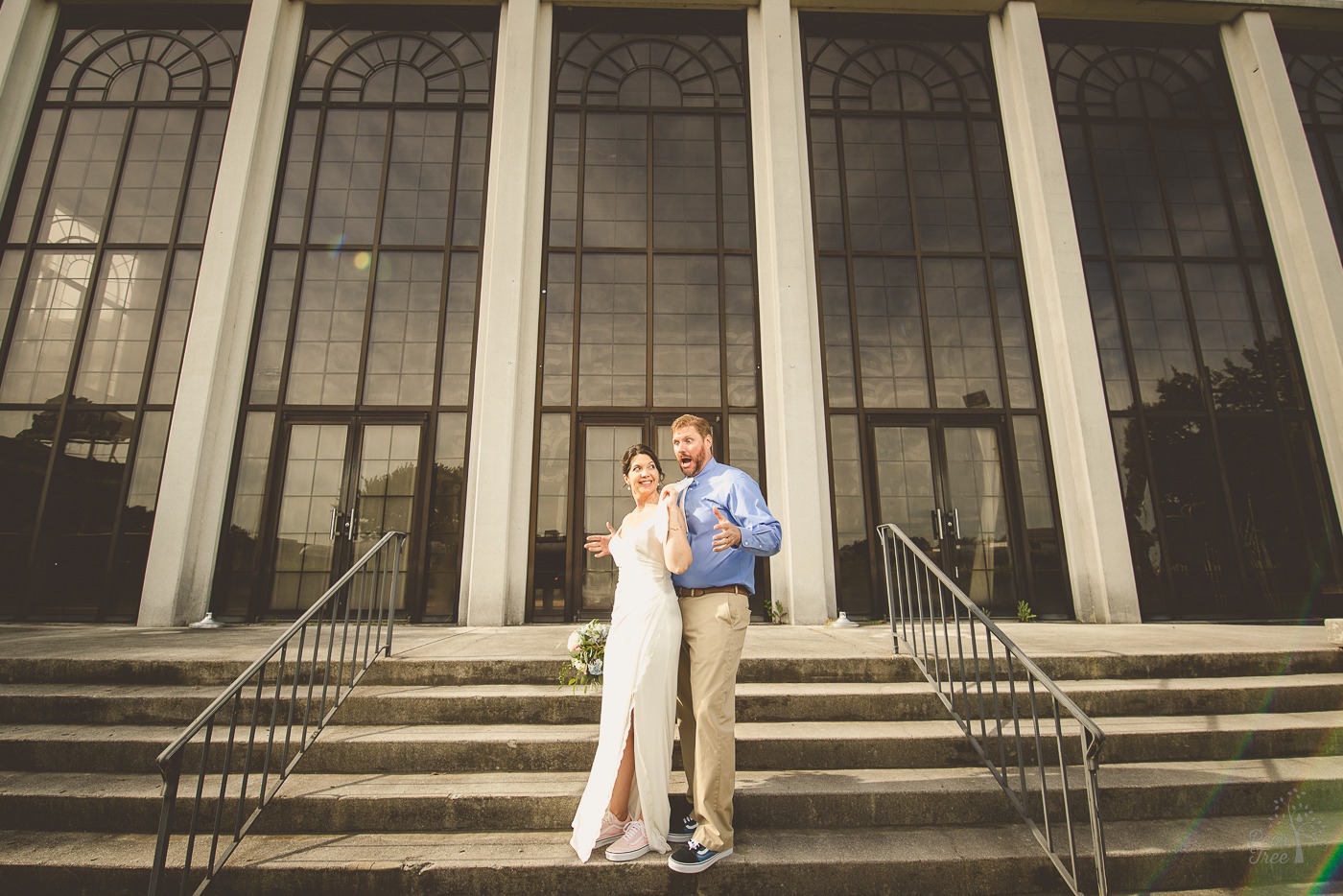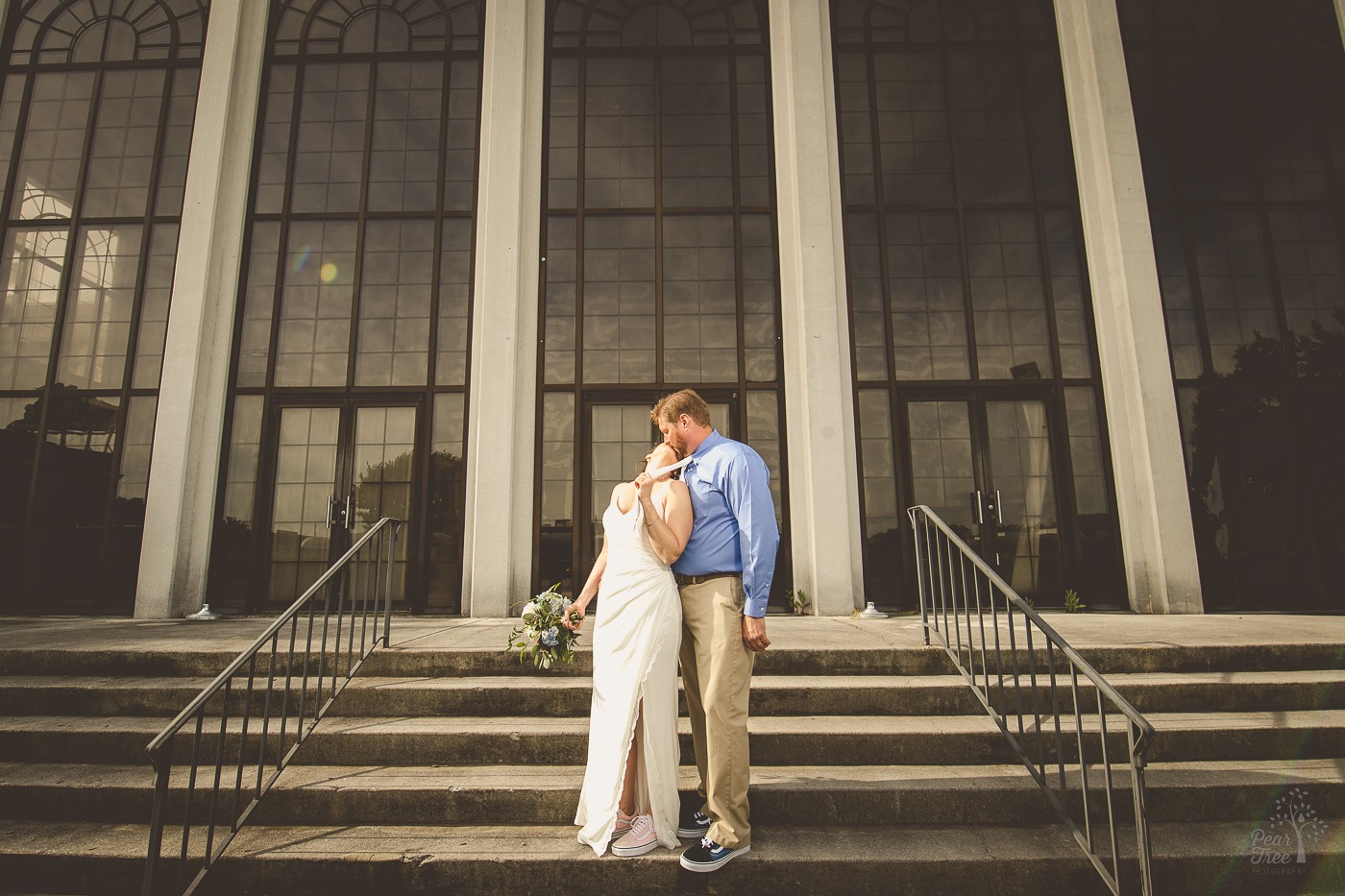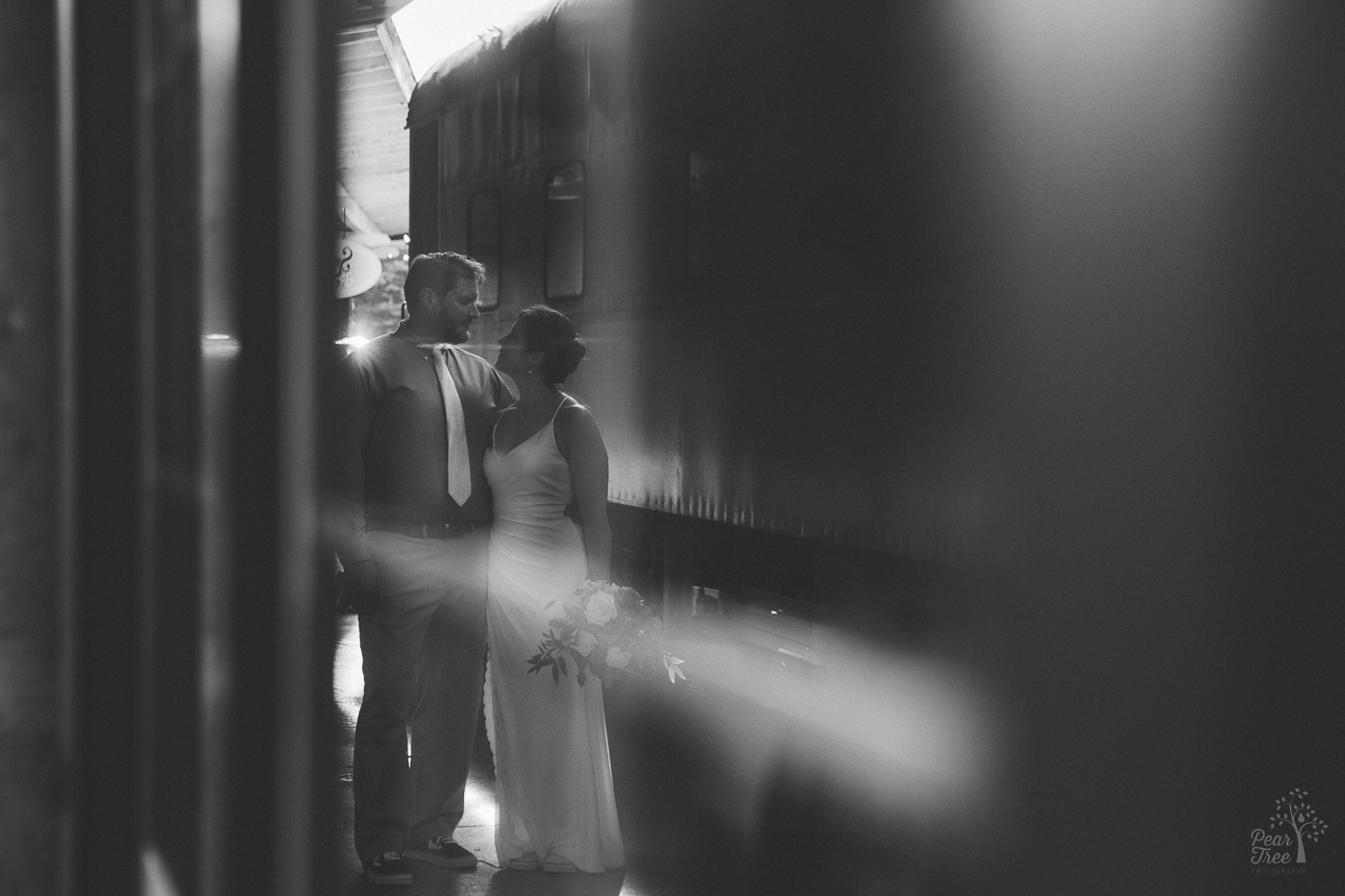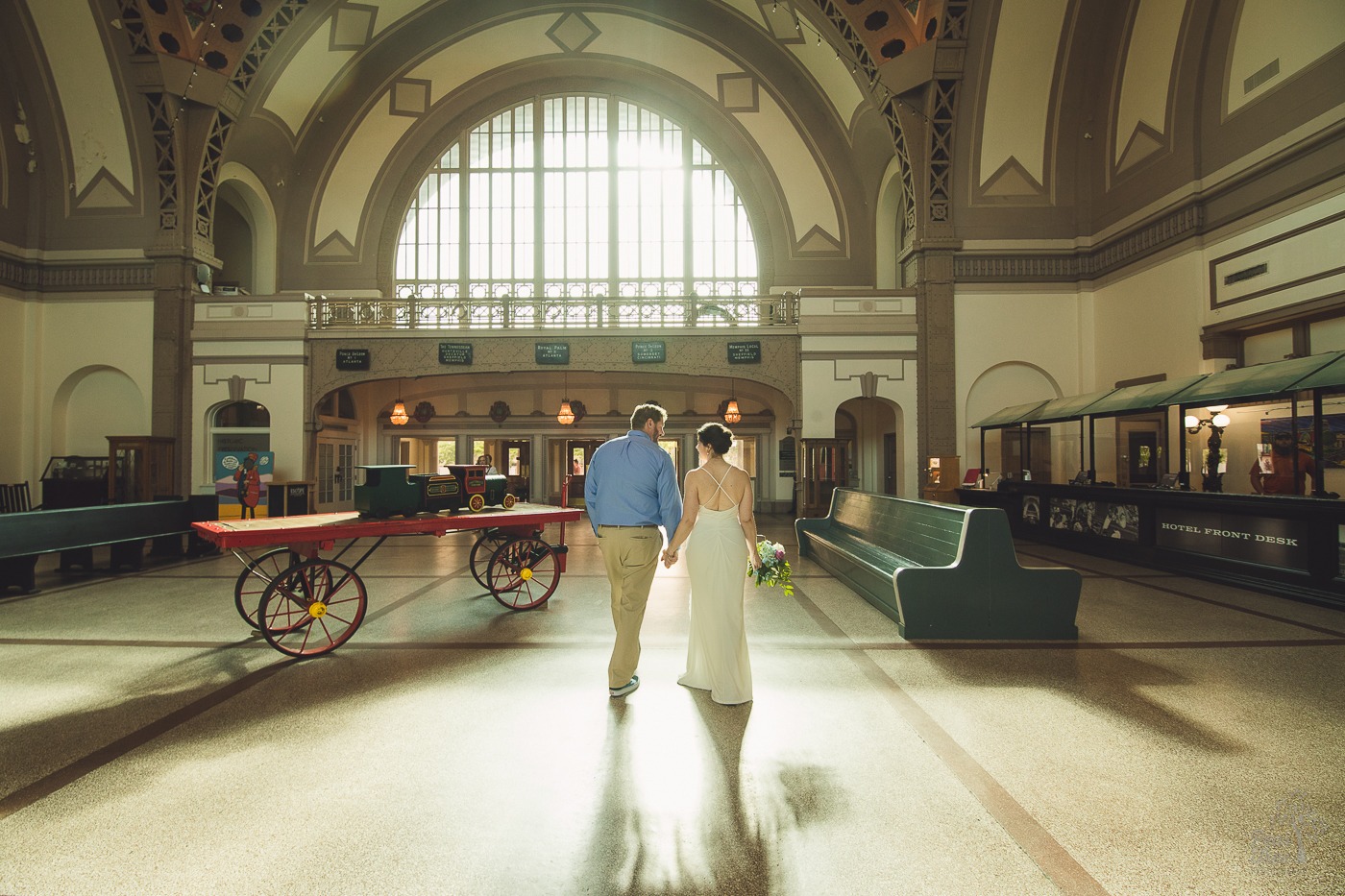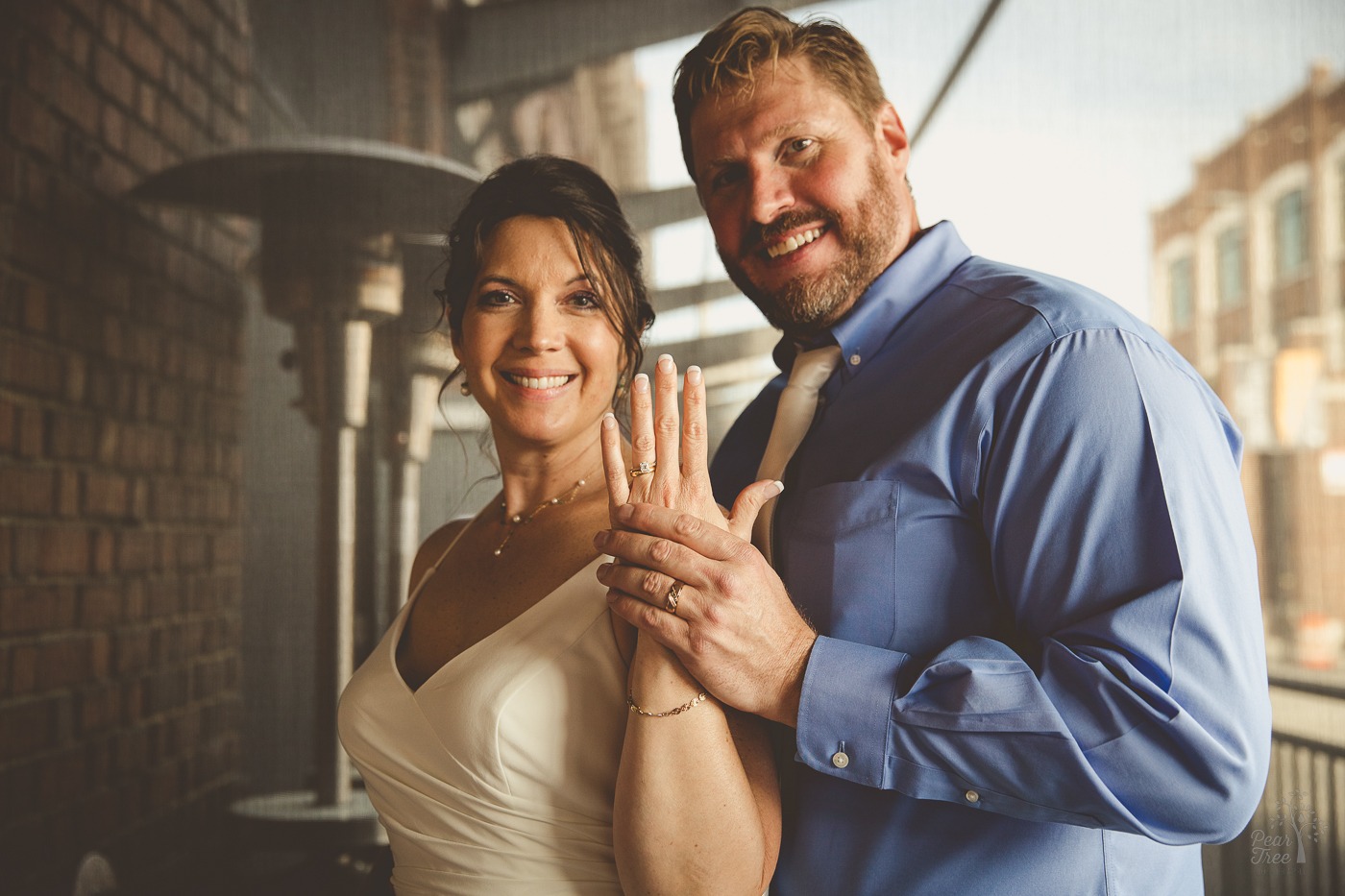 If you're planning a destination wedding in Chattanooga (or anywhere else!), contact Kelley! I'd love to talk to you about it and make sure you're asking all the right questions in advance. I know you don't want to leave anything up to chance or miss special moments on your wedding day!