Sope Creek Paper Mill Ruins with the Entire Derenthal Family
I had the pleasure of photographing Bruce with his two kids over a year ago. It was a complete secret and one of the best because it was a Mother's Day surprise for his wife Kristen. This time I was thrilled to photograph all four in this family and have Kristen along for the fun of hiking through the woods and down to the ruins of the old paper mill at Sope Creek!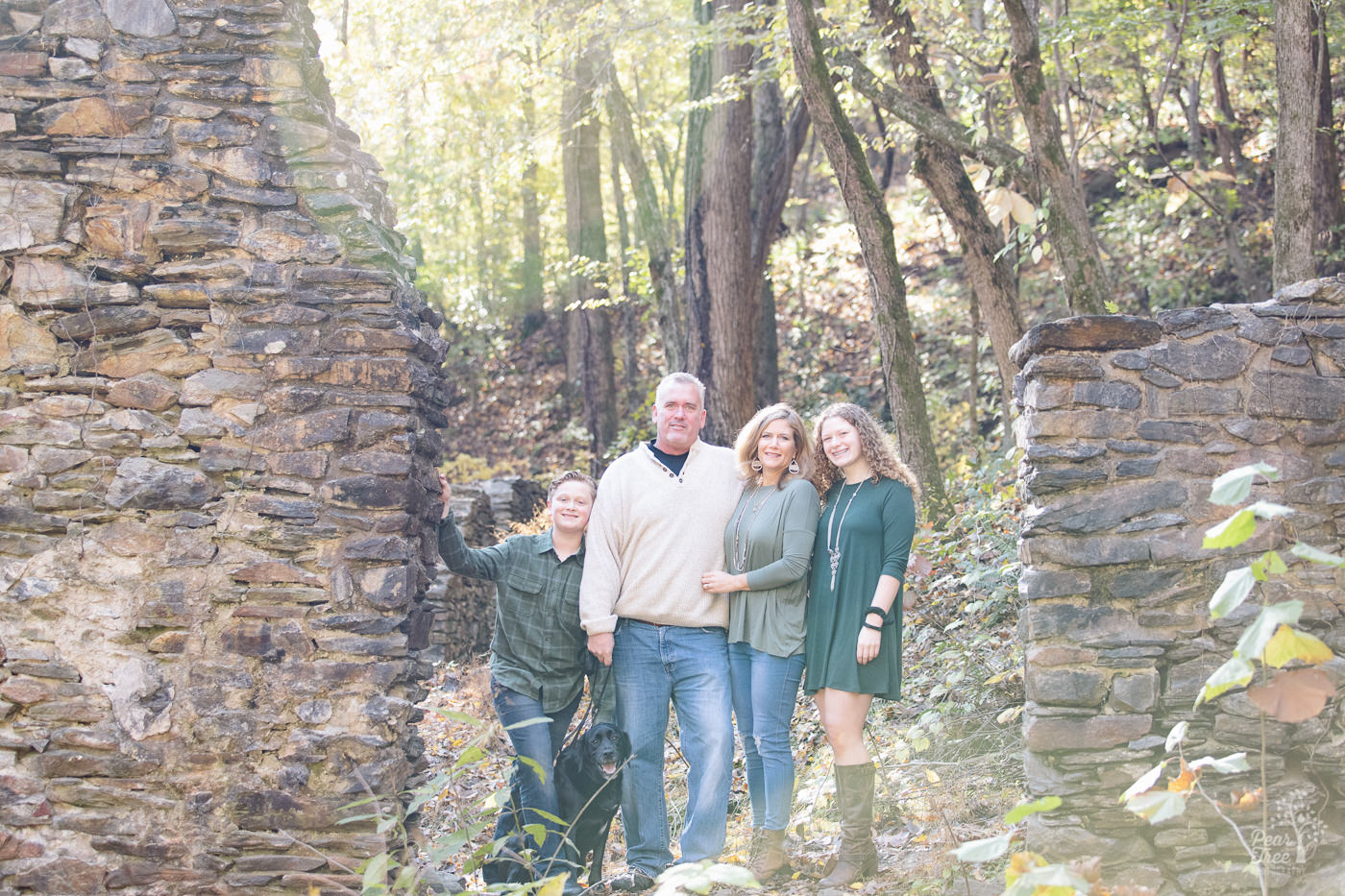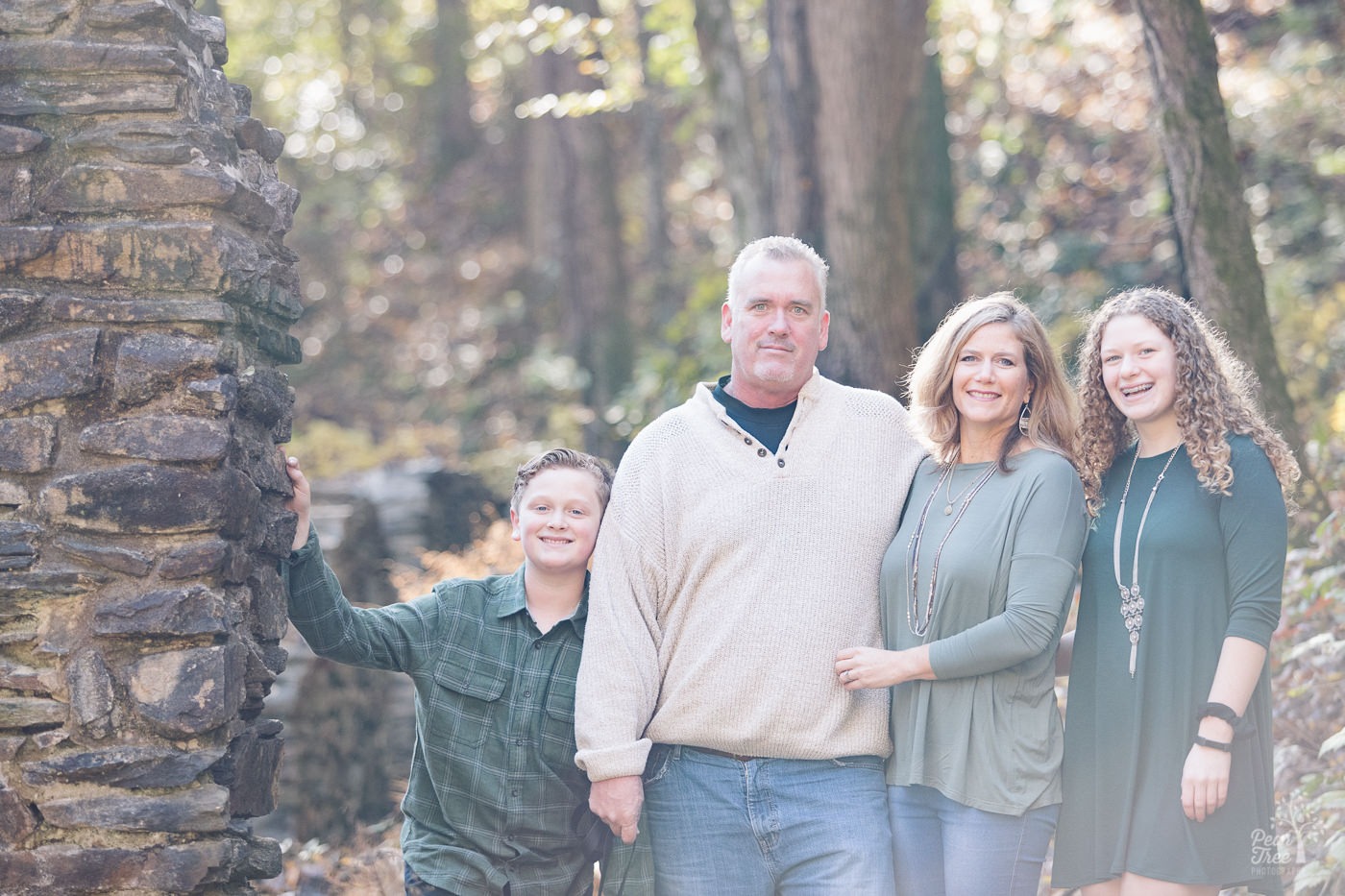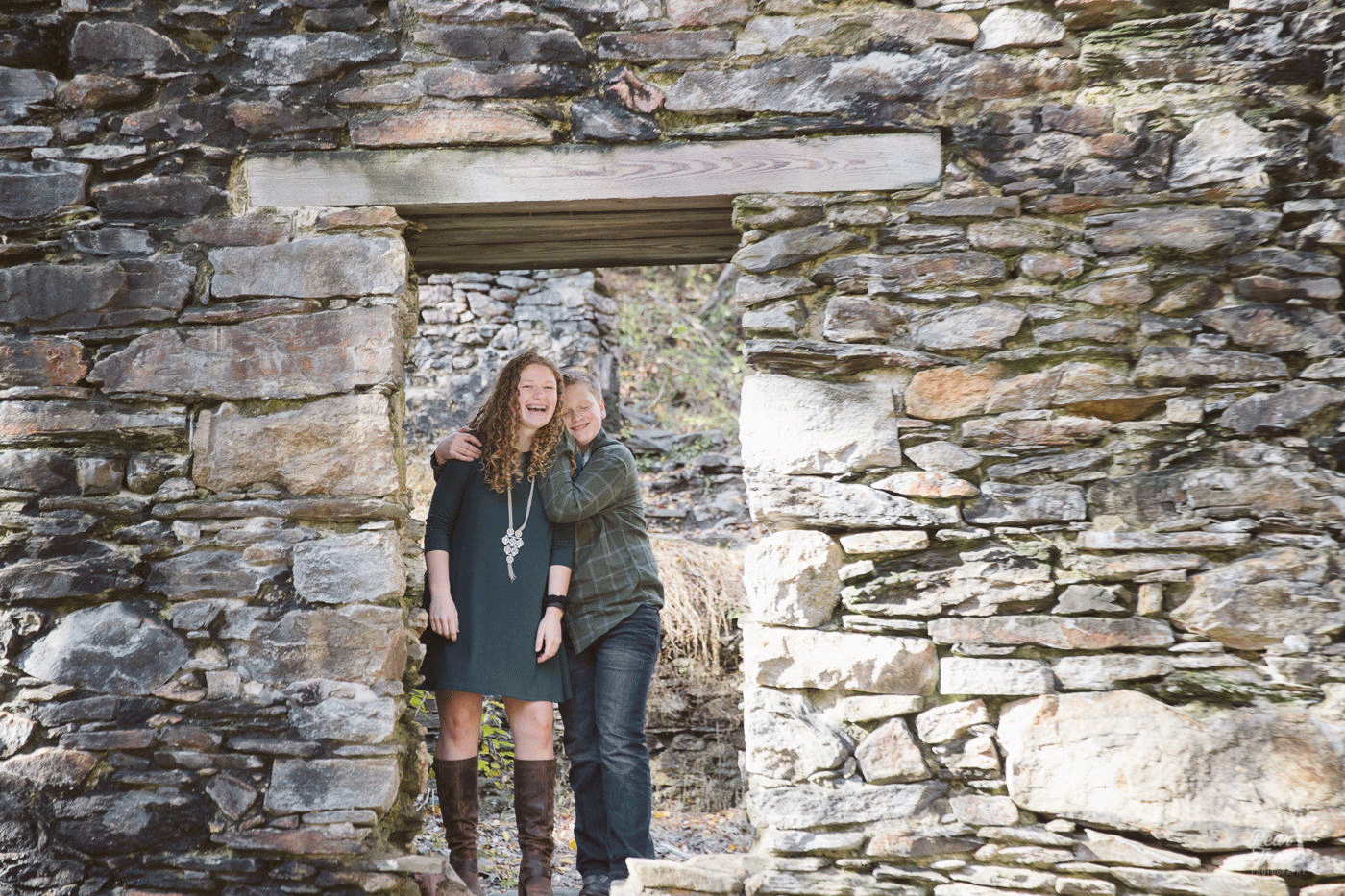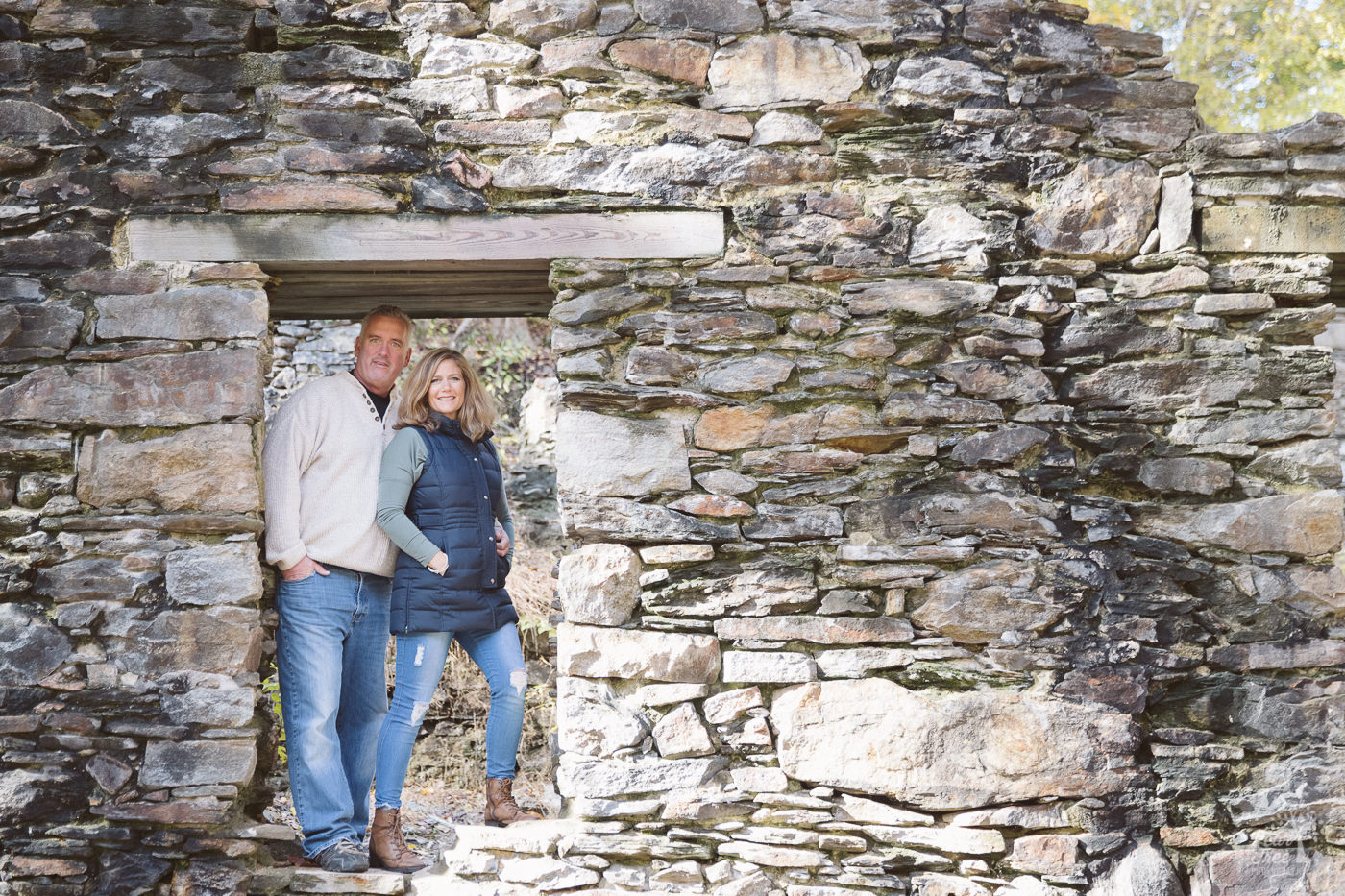 Can you tell who liked being in front of the camera? He didn't mind climbing up on top of pillars, either.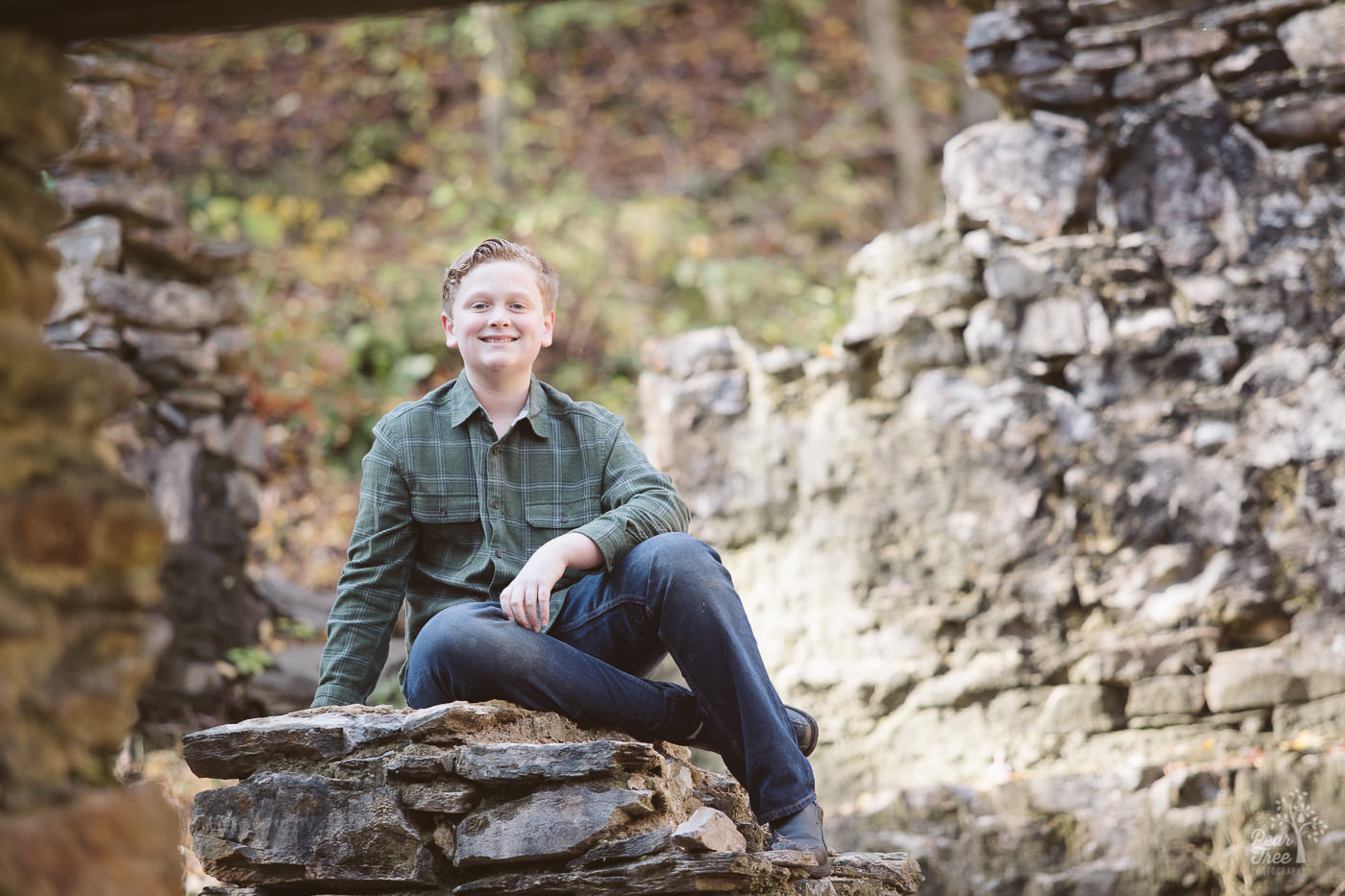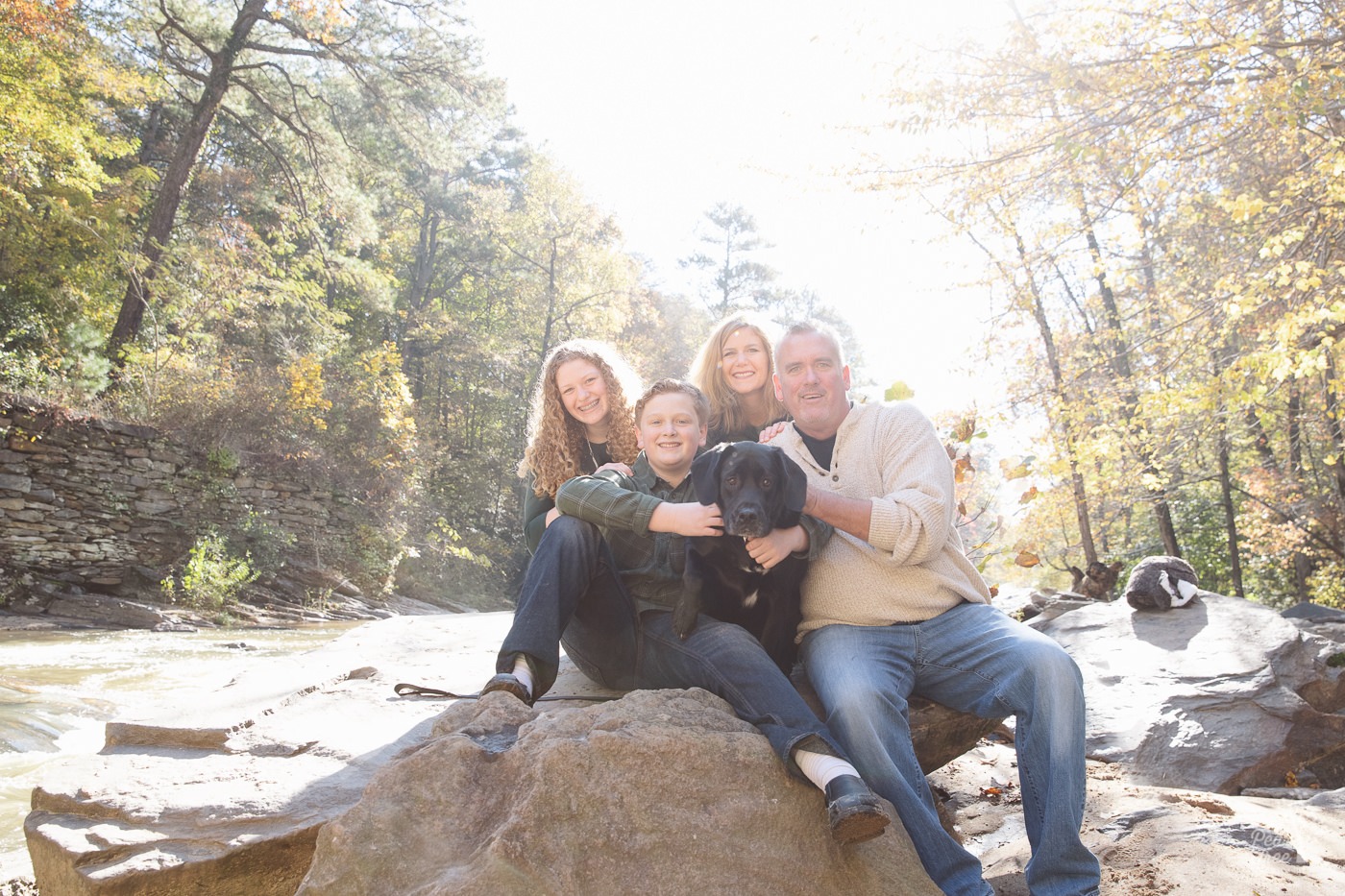 No teenage boys were harmed in the making of this image.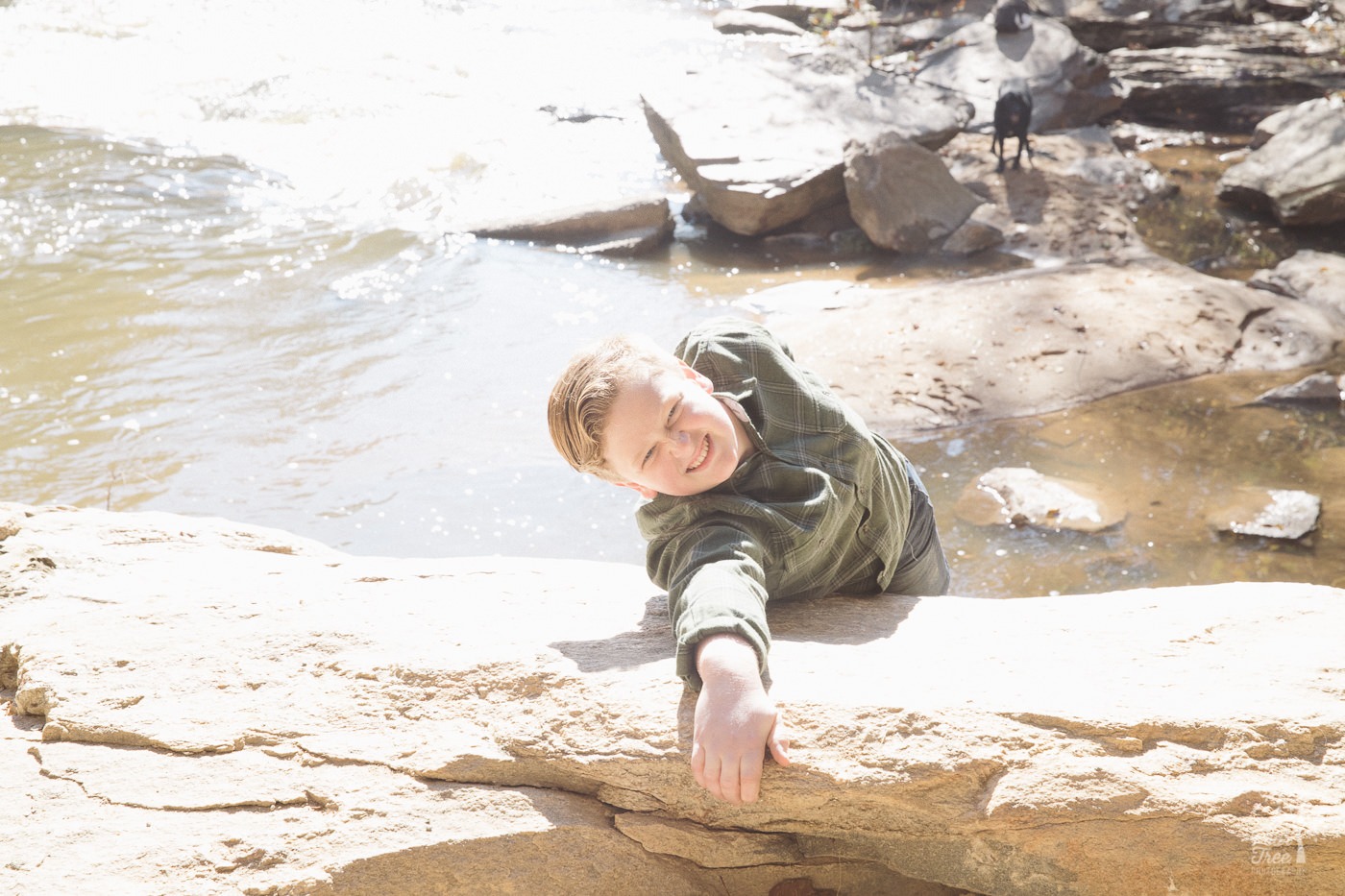 I love when families bring their dogs. They're such integral parts of our families and so important to be seen in family portraits long after they're gone. Tucker was a good sport, whether inserted with his people or just sitting alone.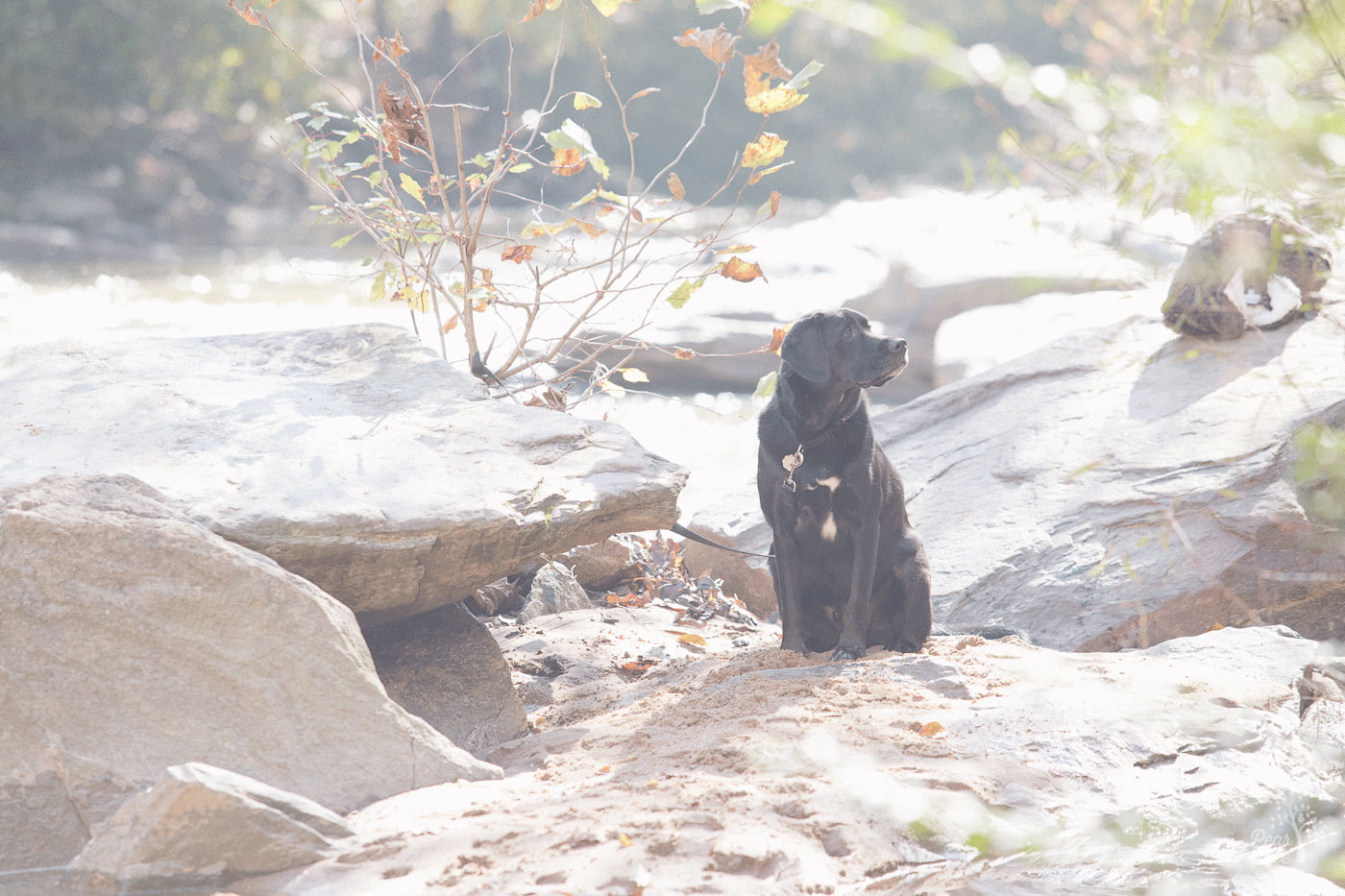 I understand that Lindsey now routinely raids Kristen's closet. Like teenage daughters do. They even switched boots mid-session during their outfit change.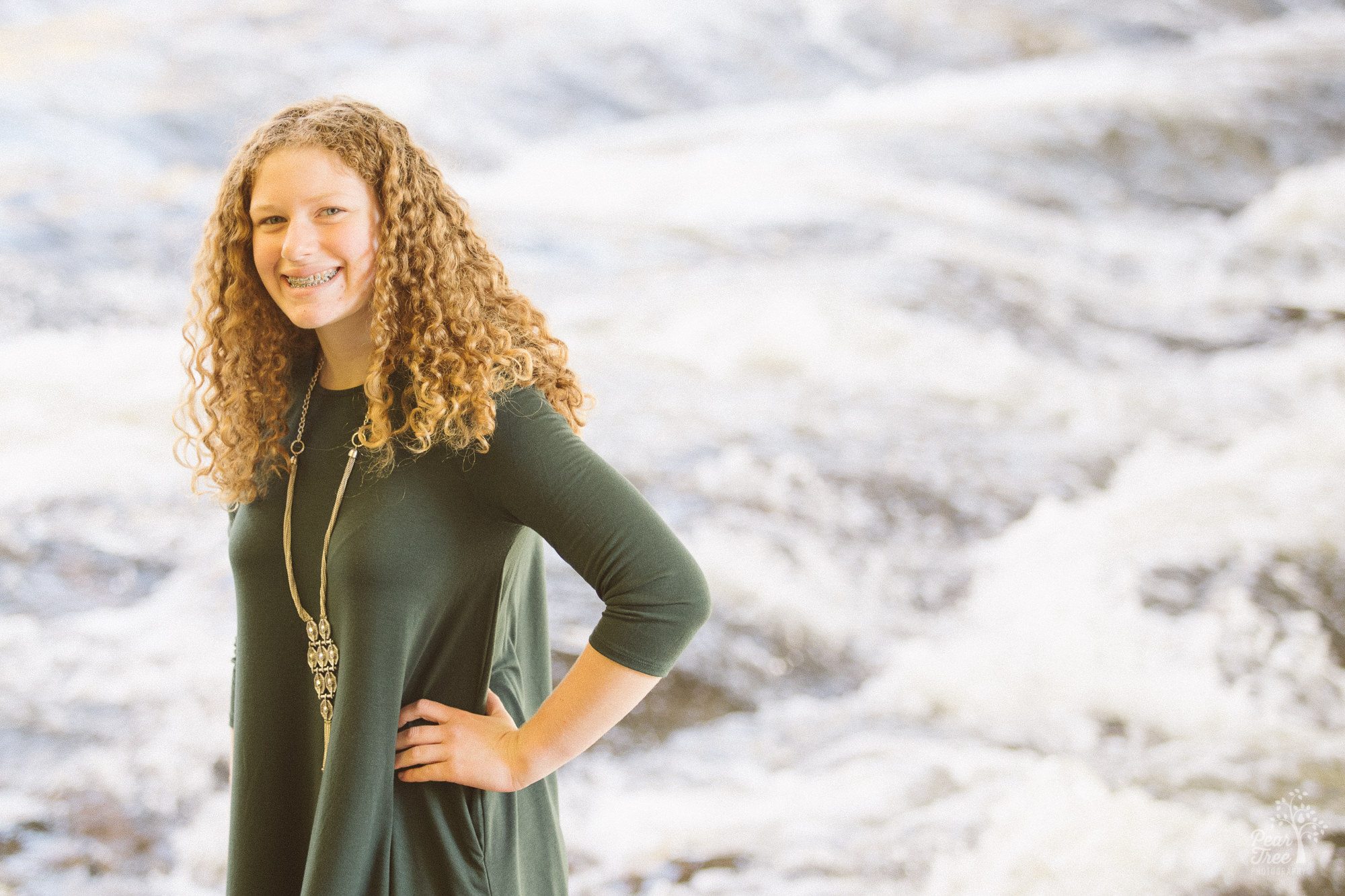 A little scale for you to see just how large these old paper mill ruins are at Sope Creek.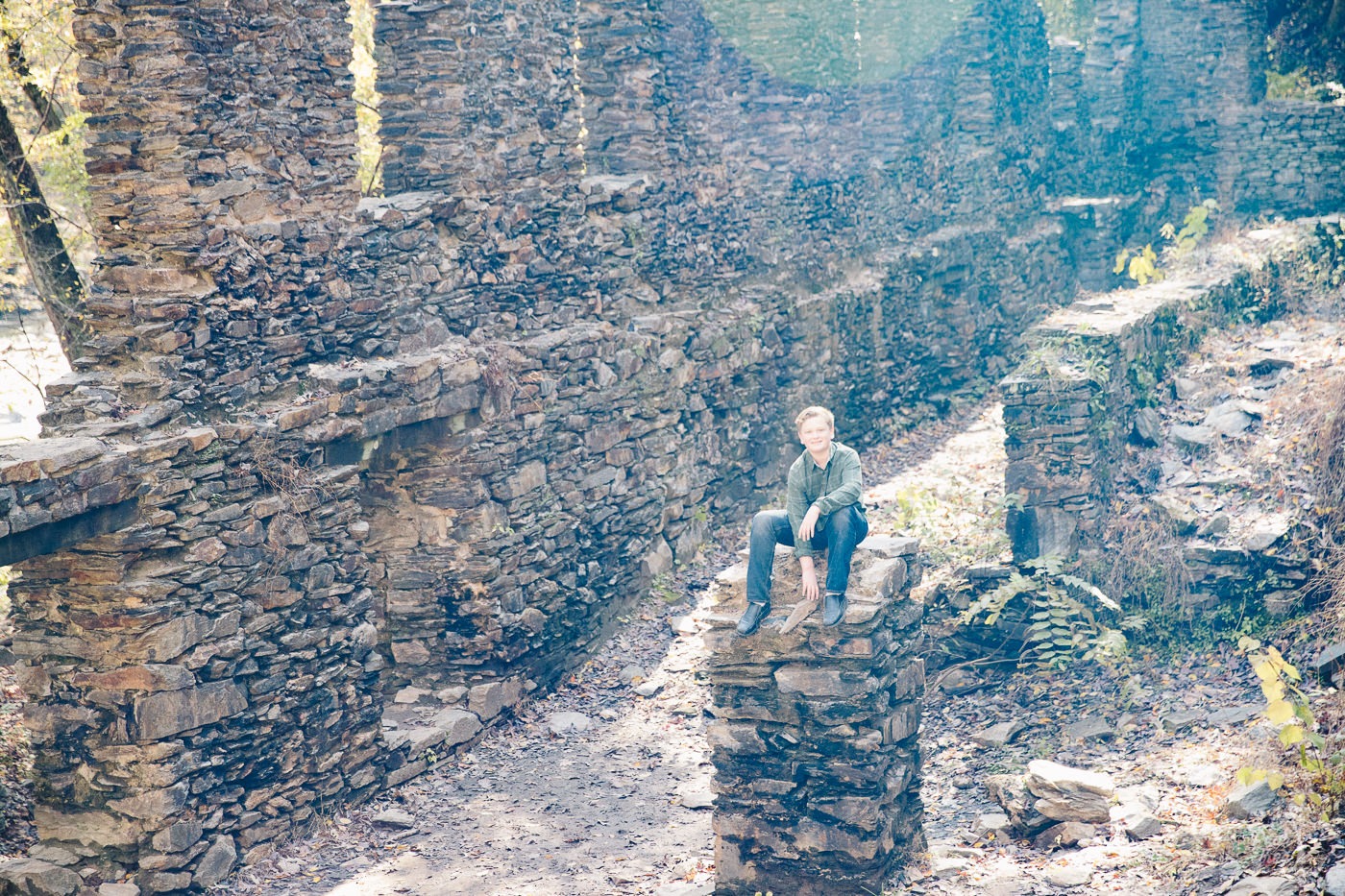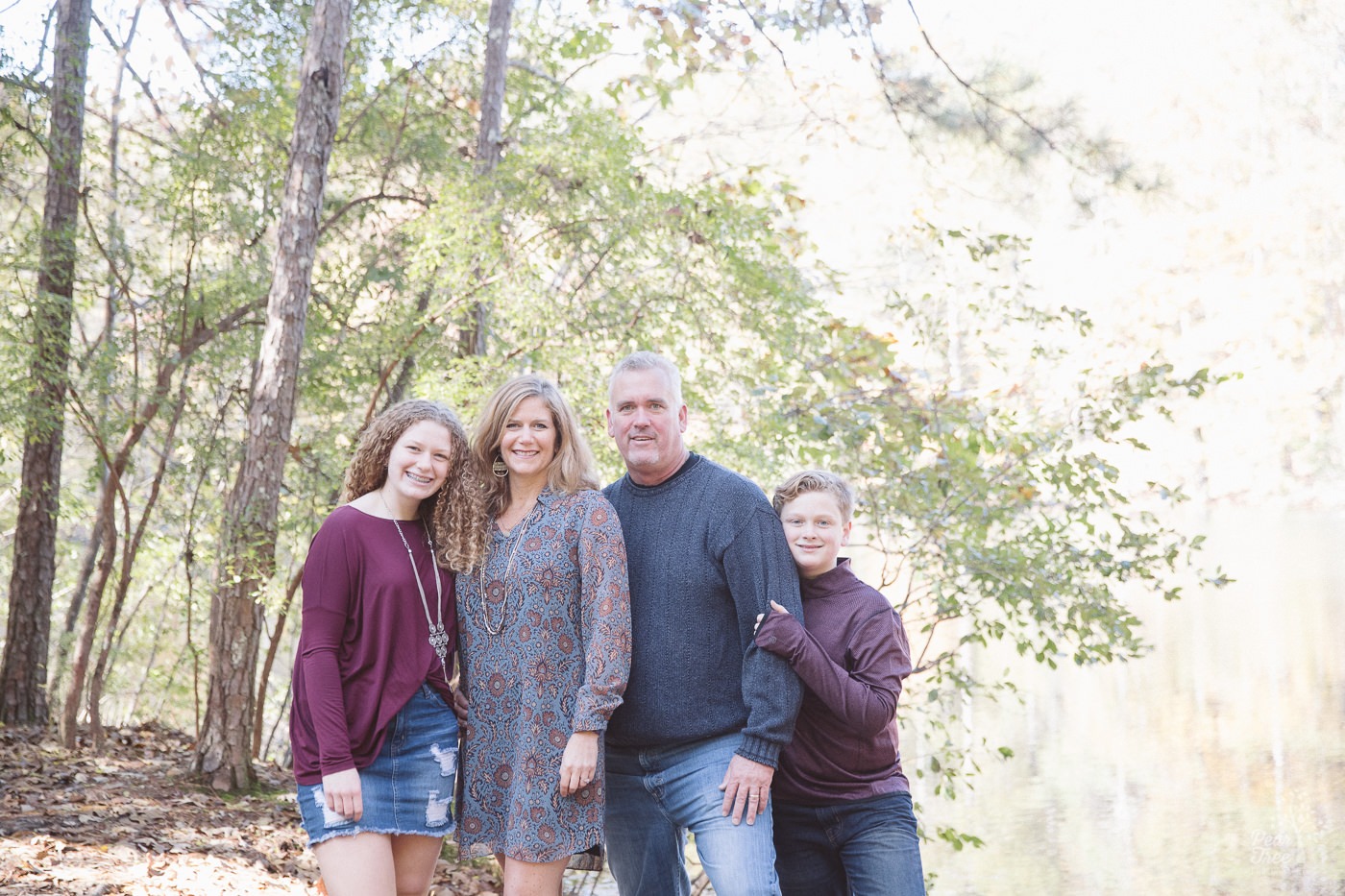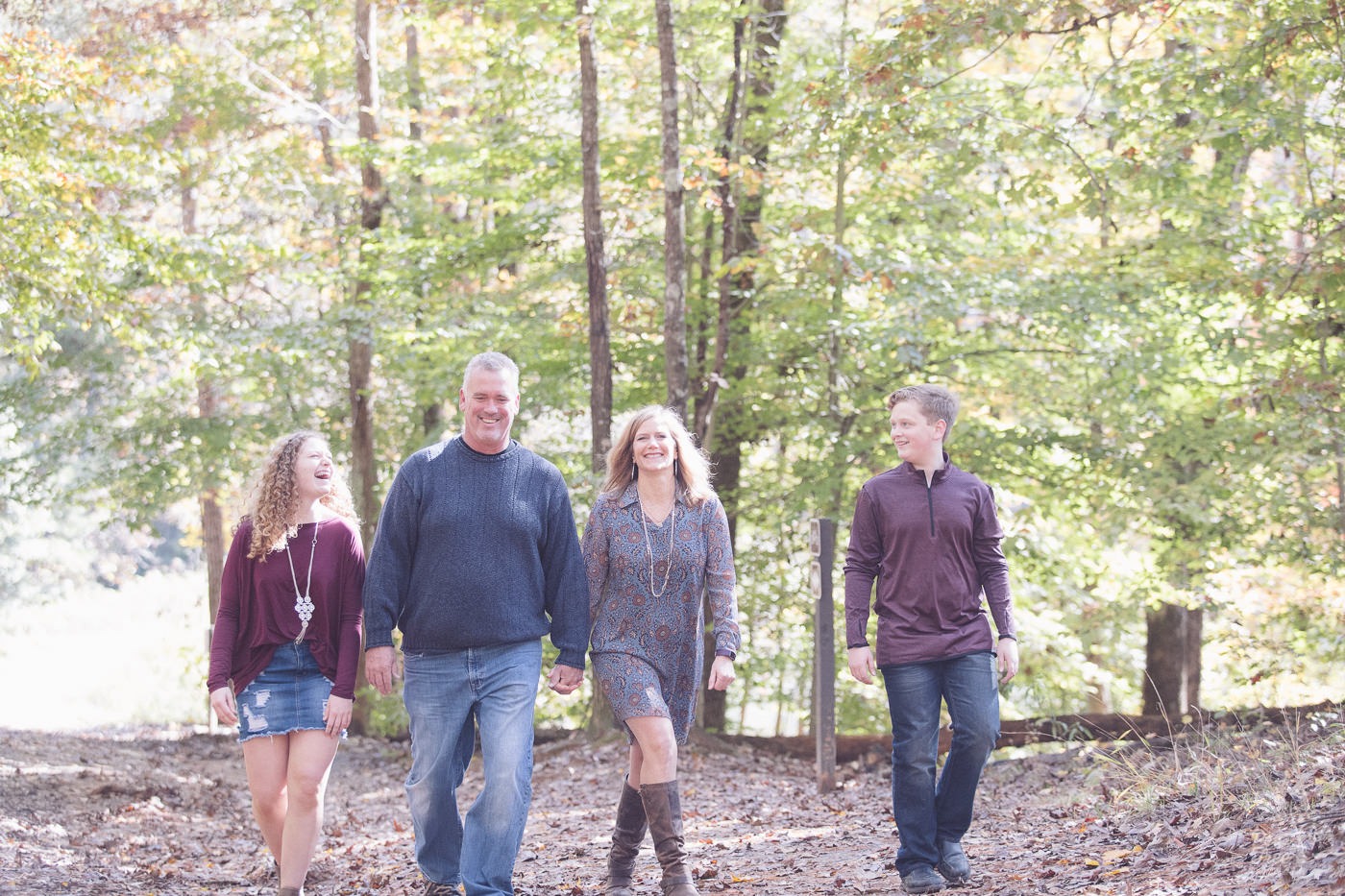 You guys. I had so much fun with you. I love that you now have a second book filled with images of ALL of you. And a large 30×40 hanging in your living room to see every day. So much awesomeness!