River Ridge High School Senior – Addy
Addy is a River Ridge High School senior and graduating with the class of 2023. Her aunt had asked me about making senior photos to celebrate the end of this last school year. I offered possible locations and they said "YES!" to Olde Rope Mill Park. It's a close spot for us and always so pretty. Especially in the mornings, before the park gets busy with hikers, bikers, and people who bring their kayaks.
High School Senior Shoot Outfit Planning
Starting off Addy's senior shoot, we talked about the outfit choices she brought and what would look best. We discussed the order of where we would walk and what she'd be wearing so we were all on the same page. She had cute outfits AND her River Ridge High School cap & gown. Plus some pretty awesome high heels that she rocked! One of the great things about Olde Rope Mill Park is they have public restrooms, which makes it easier for my clients to change outfits in a more private place than the backseat of their car.
Senior Photos on the Olde Rope Mill Bridge
We started and ended Addy's River Ridge High school senior shoot on the Olde Rope Mill Bridge. It's a nice way to pull a session together while having a wide variety of locations, outfits, and poses in between. Which is always my goal…create a wide variety of images for my clients to love. And in a minimal amount of time. And unlike the required yearbook photography company, I don't charge more for different backgrounds, poses, or outfits. My clients love this and knowing the price isn't going to soar every time they move to a different spot. Lots of wins here.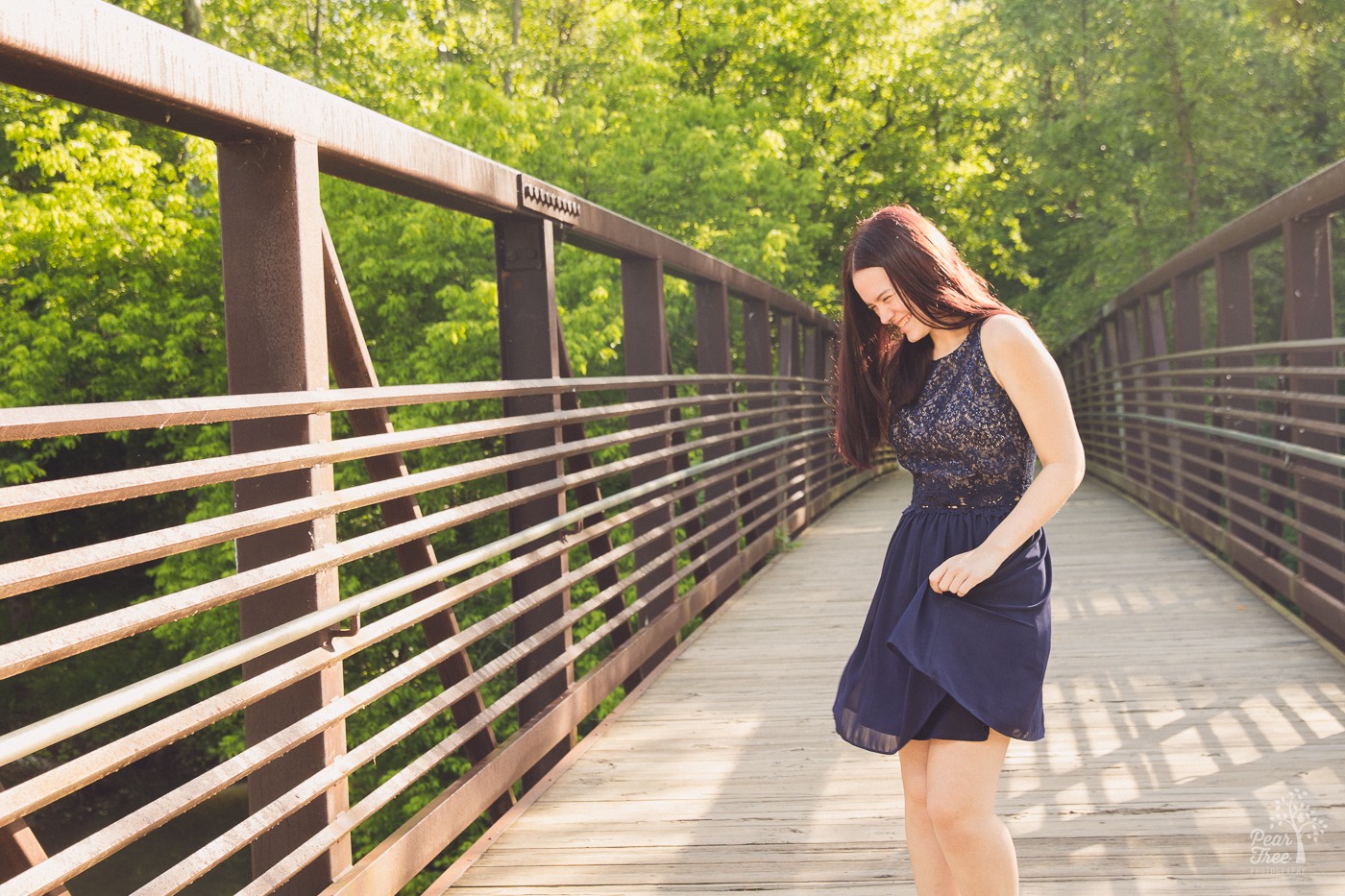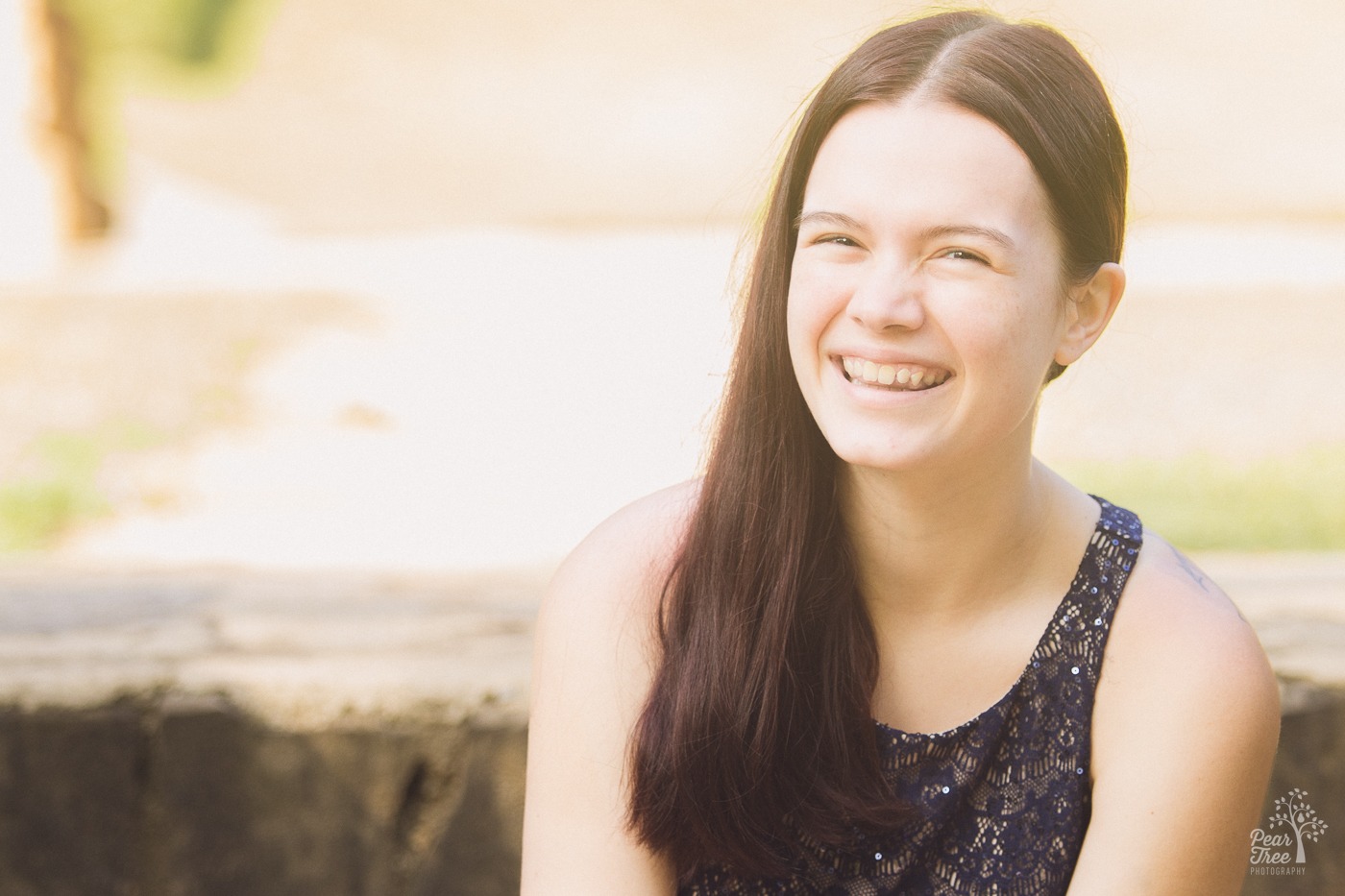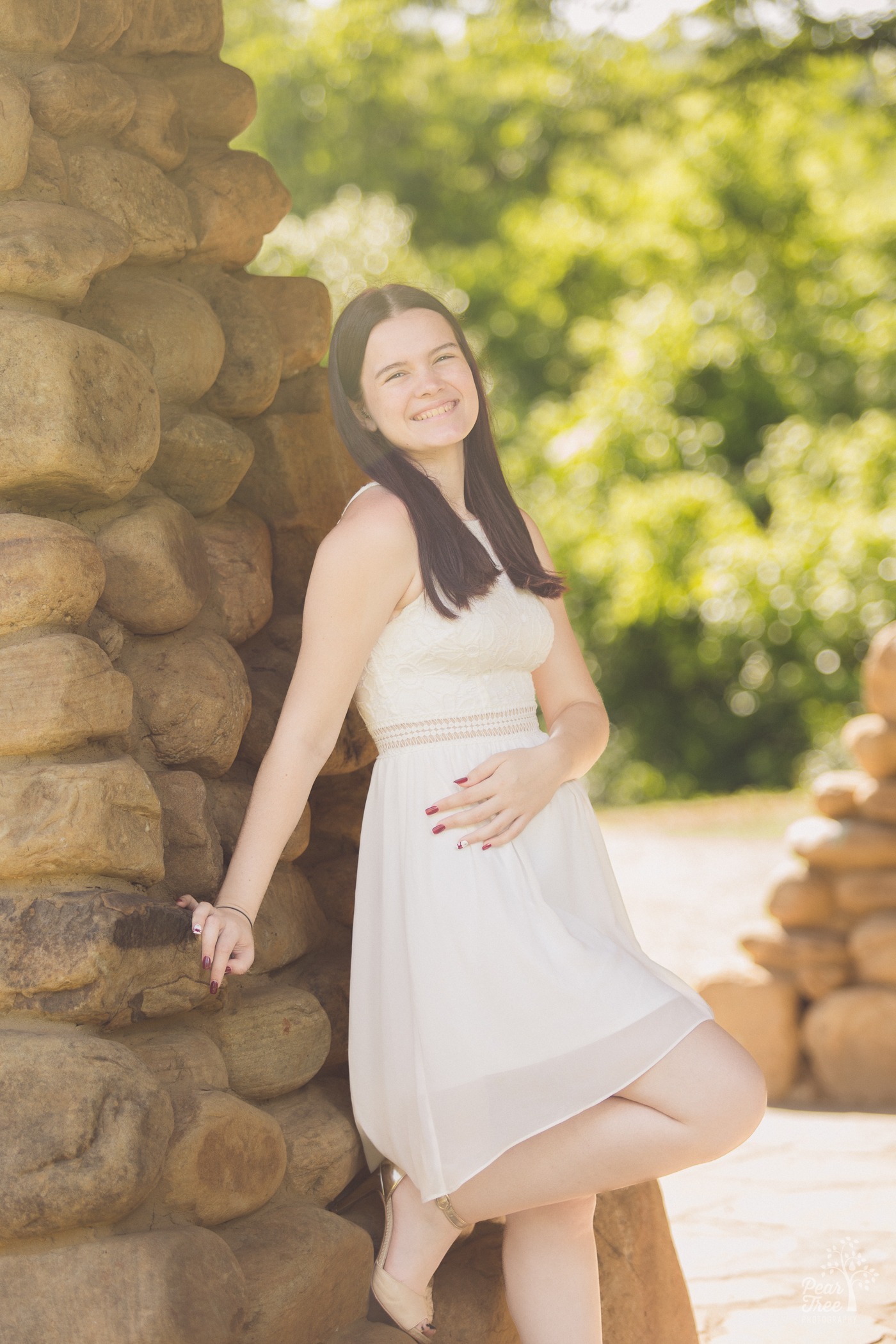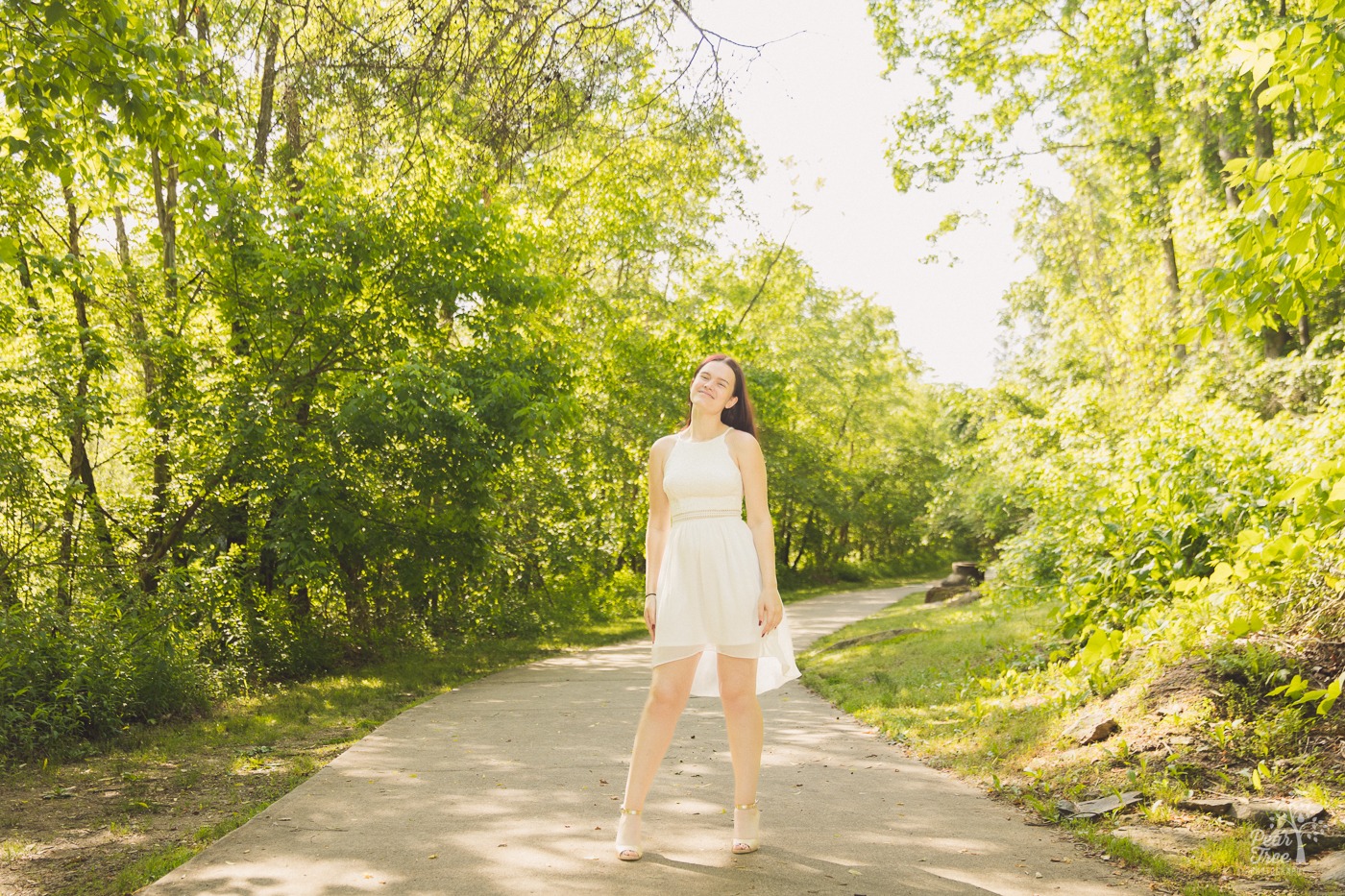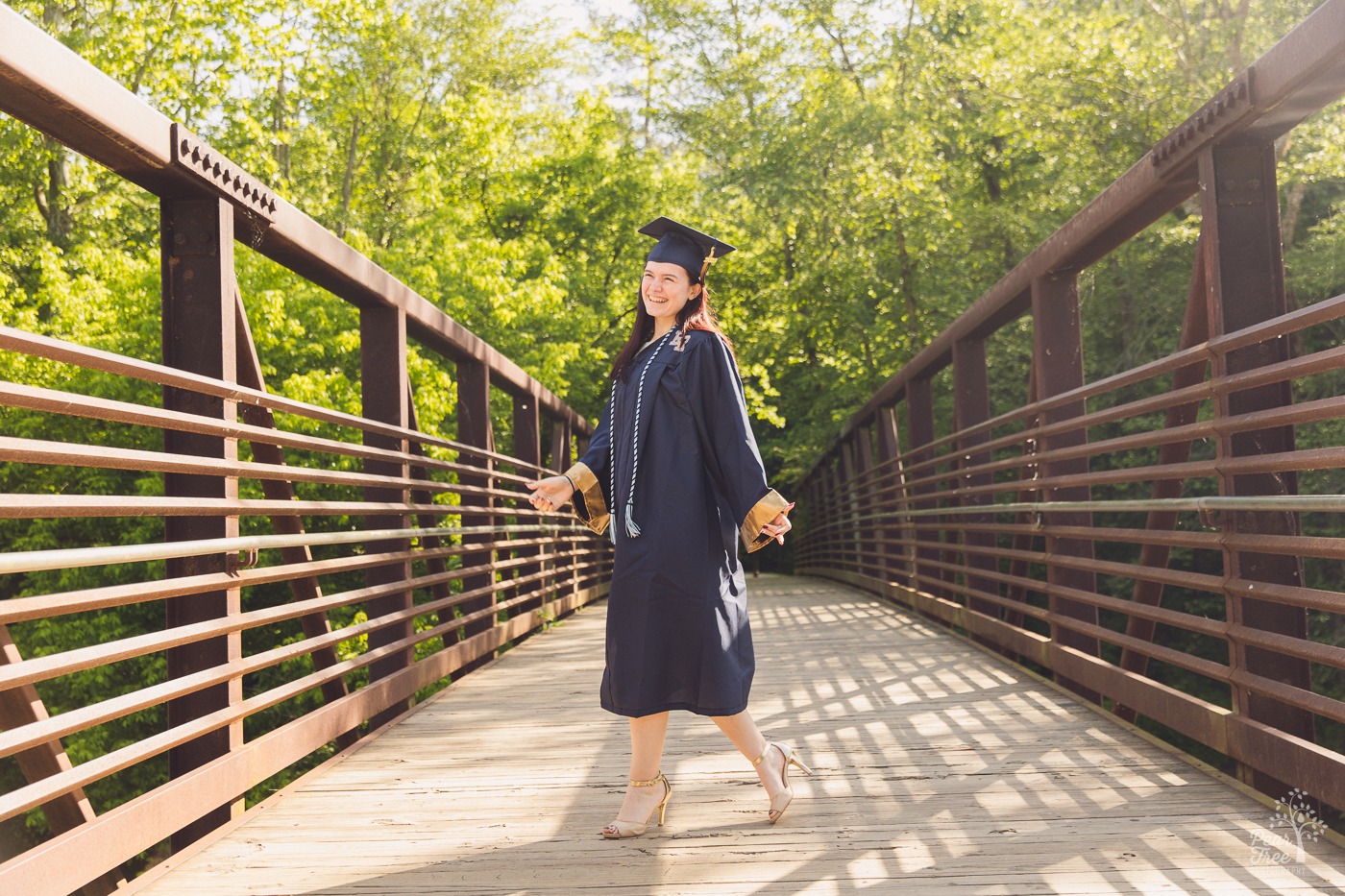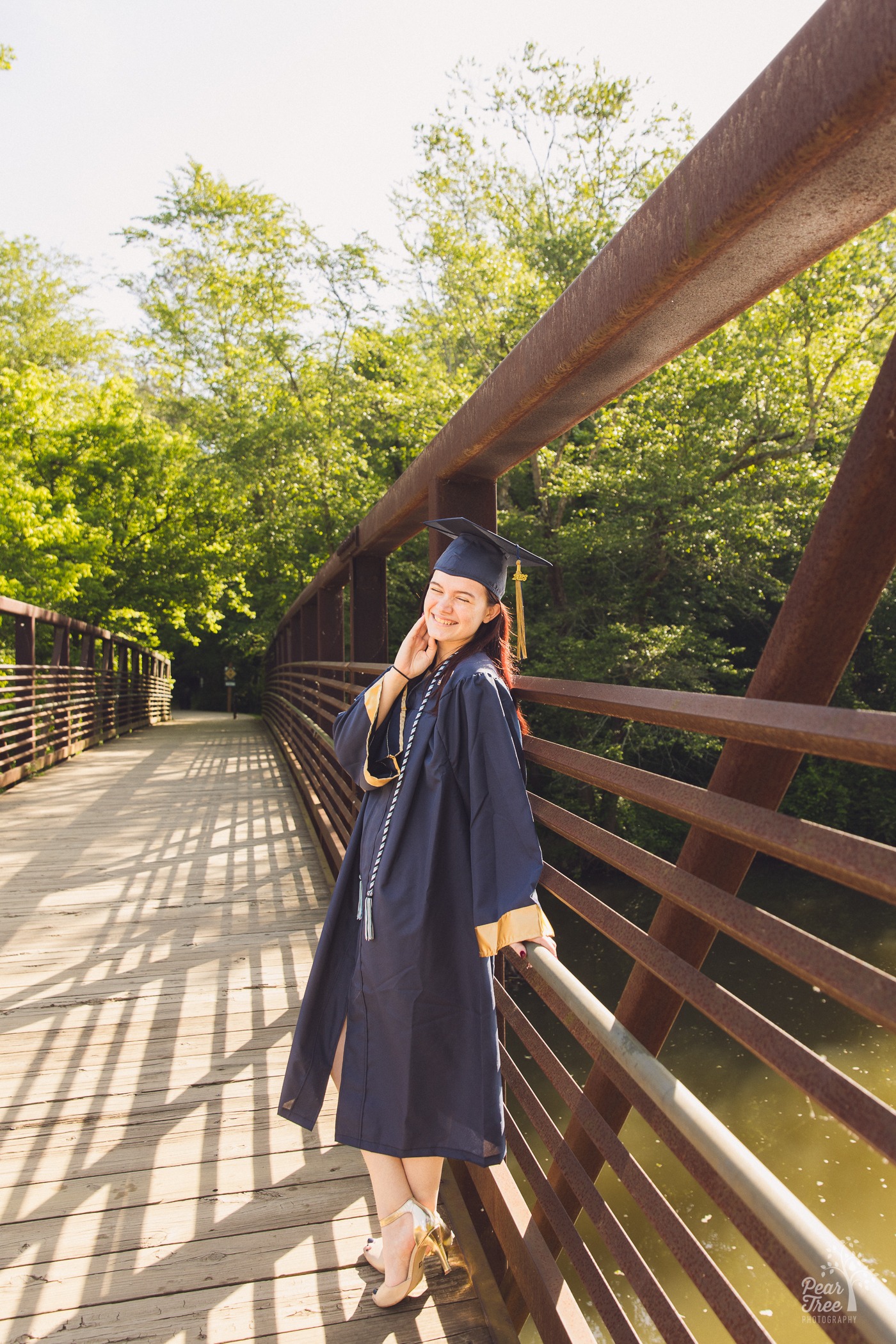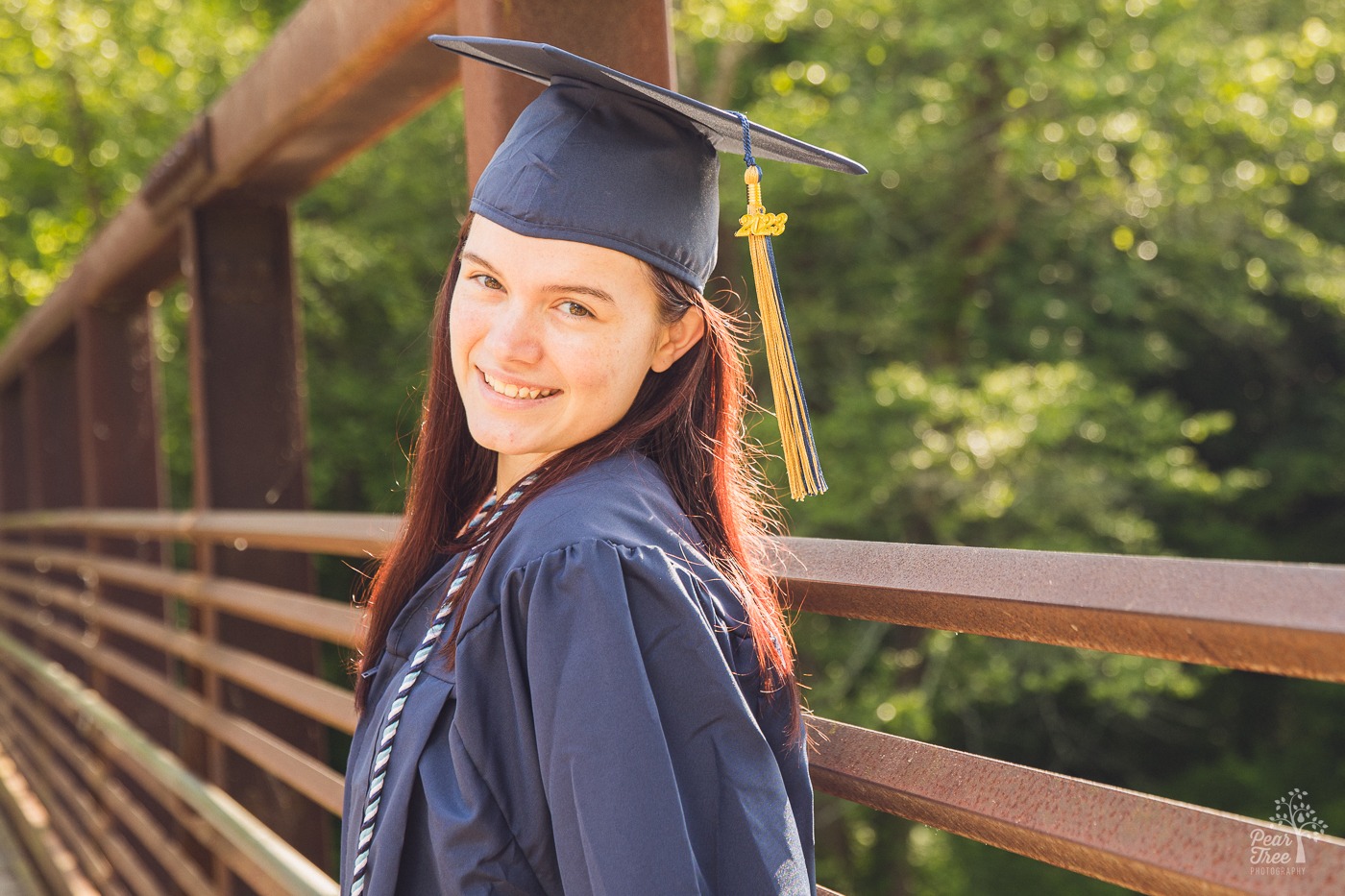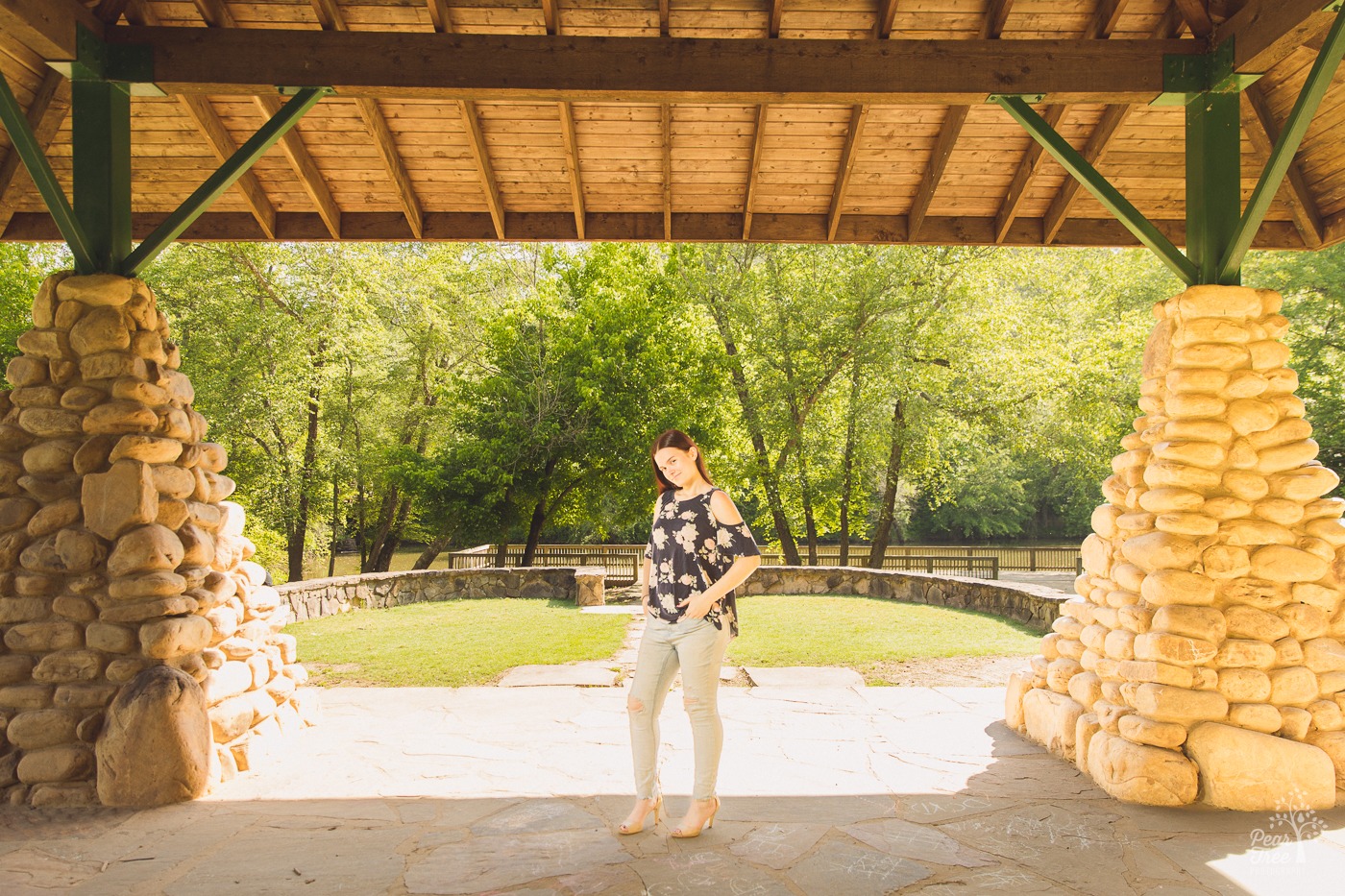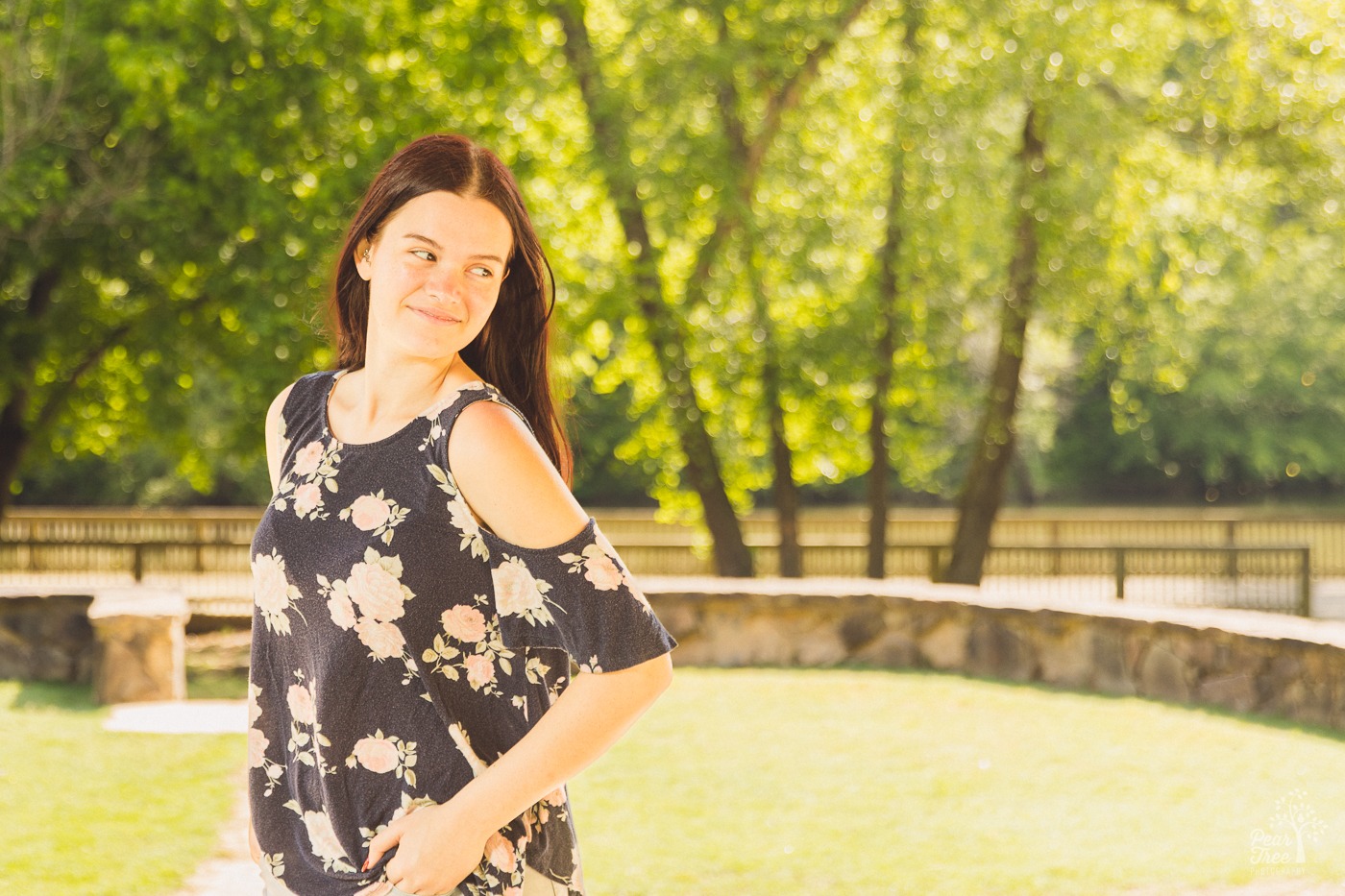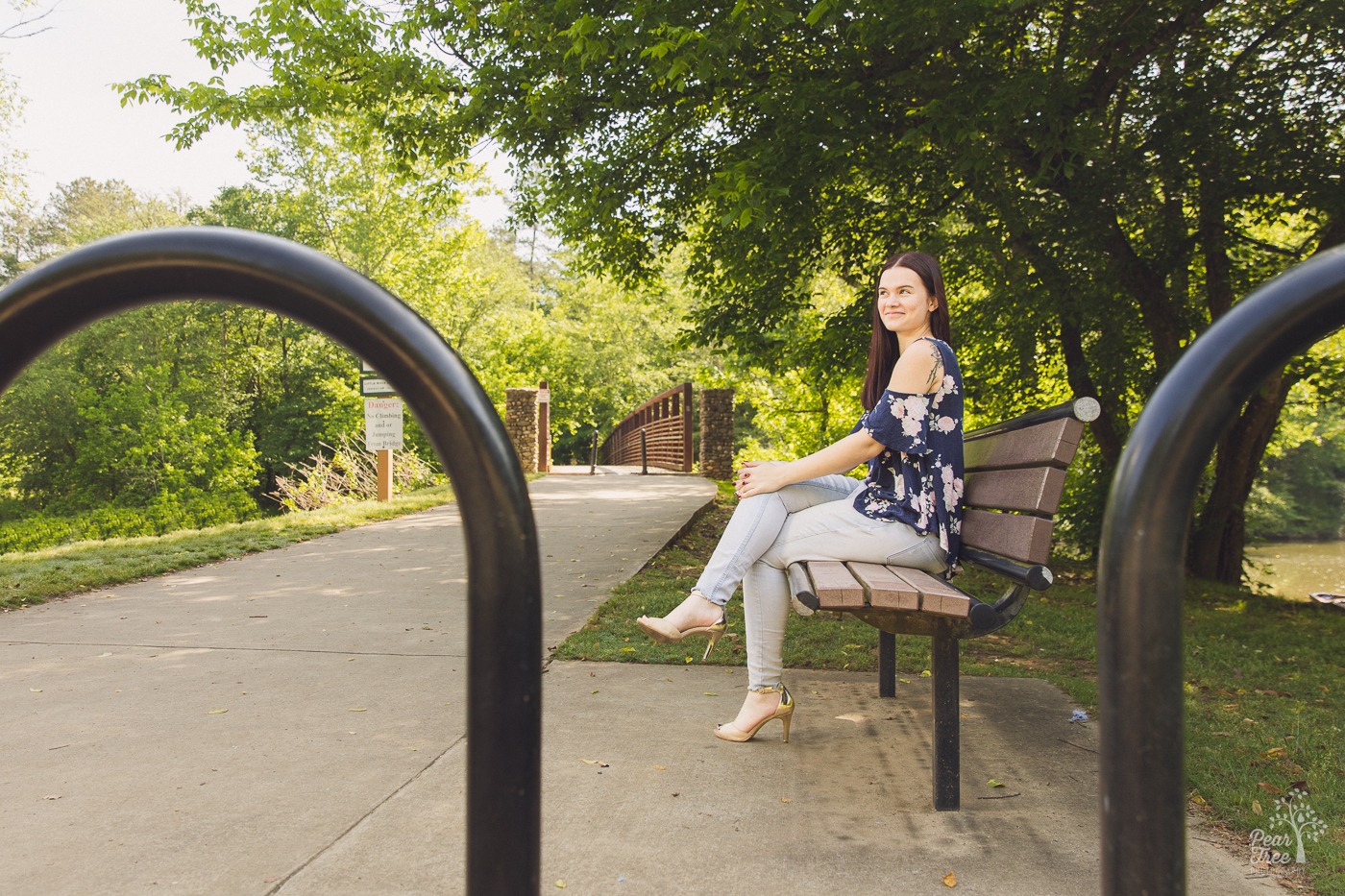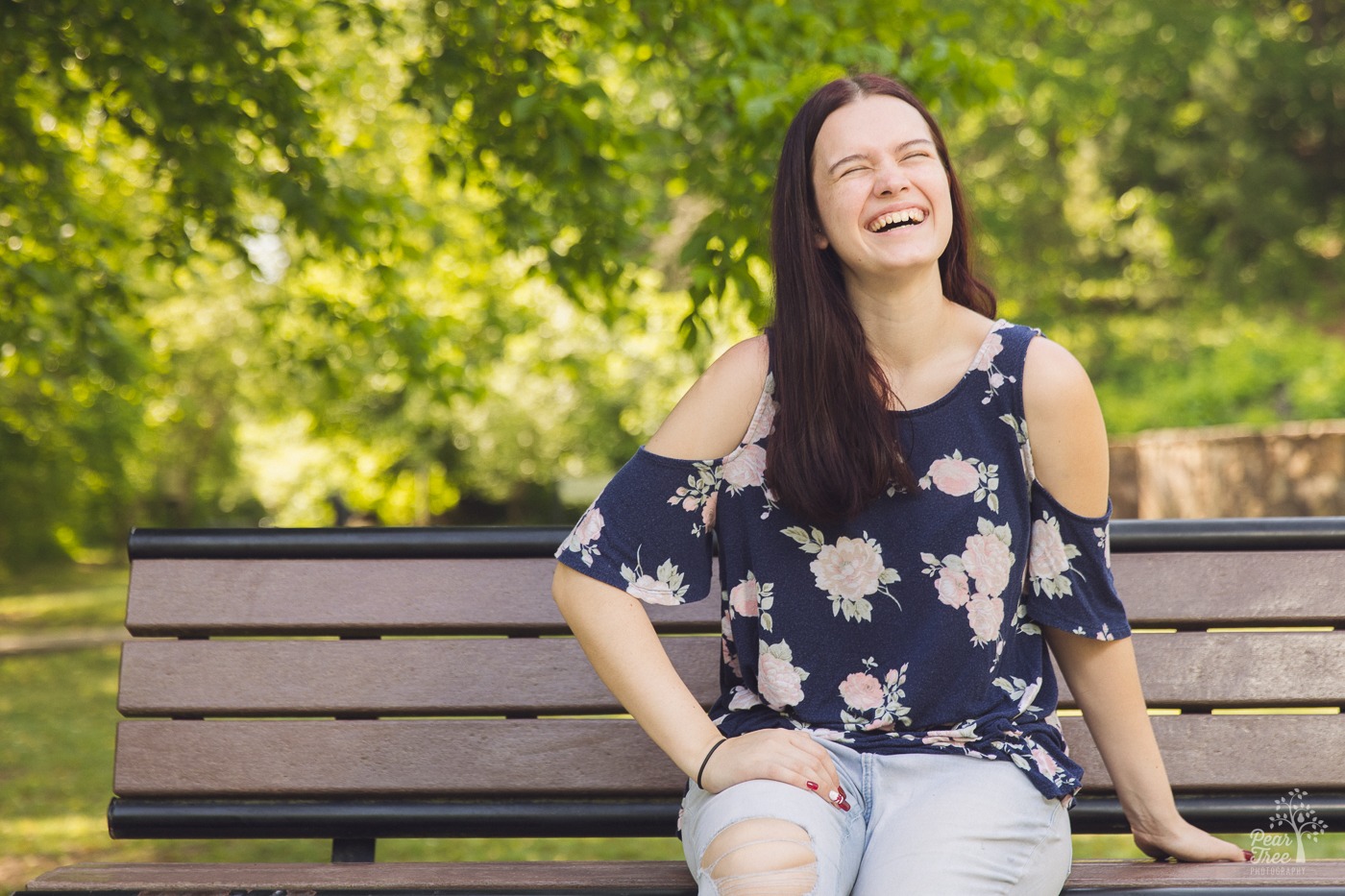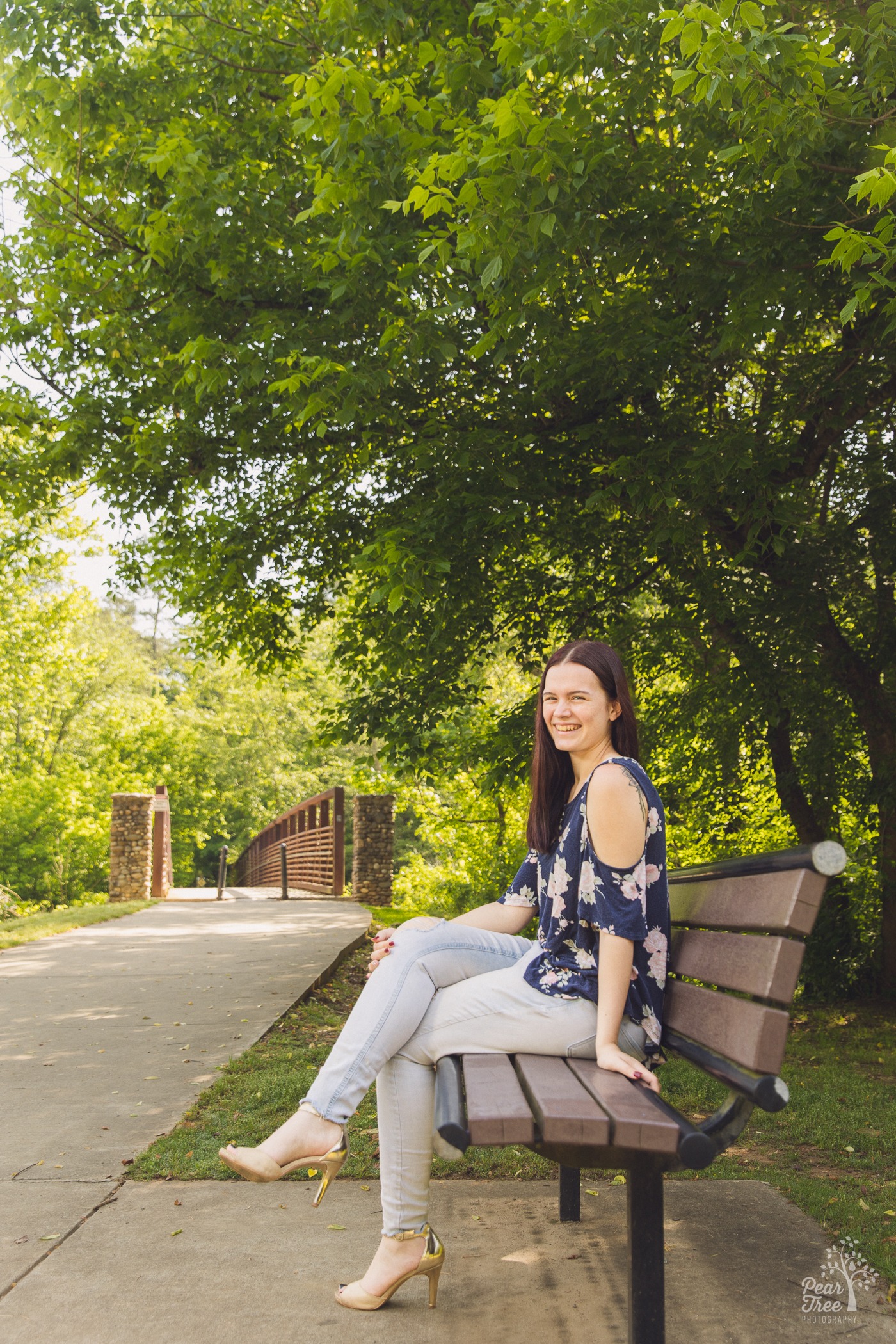 River Ridge High School Seniors Wanted!
If you have a River Ridge High School senior wanting photos, you can learn more here. I love photographing high school seniors! They're fun and silly and thoughtful and filled with hopes and dreams for their future. Getting to capture their personalities and create photographs they will love, as well as their parents (or in this case, aunt!) is such a fun experience. We talk. There's a lot of laughs. We have fun. And in less than a week, all of the awesome images are edited and ready for an in-person review before you make any purchasing decisions. There are no minimum purchase requirements or high pressure sales. This is all about you choosing exactly what you want to cherish and love. And nothing that you don't.