Documentary Wedding Photographer for Humans in Love
Wedding days are unlike any other
Wedding days are special. They're unique to each couple. The wedding day shows what and who is important to them. Which is why it's important to have a documentary wedding photographer ready to capture every special moment.
I know some photographers who are wedding factories. They shoot one wedding (or three) every weekend. And another on a weekday. All year long they keep up this rigorous schedule. The weddings blur together and the couples run together in their memory after the fact. Because they're just going through the motions. Sometimes, they're expanding their list of stories of what a hassle this one bride was. I'm sure you've heard bridezilla stories. They're funny. Sometimes.
What's important? The marriage or wedding day appearances?
But is what's important appearances and putting on a good show for folks to see how much money is spent? Or the start of the marriage?
See, I'd much prefer to photograph the couples who value each other. Who think marriage is important and know they're going to be putting in some serious work to ensure they grow together. The couples who thoughtfully plan who will be there to support their union and plan all the special details that are meaningful to them. Awesome people who want their wedding day documented exactly as it unfolds. So they're not staging a pinterest board recreation in an effort to make their wedding day looks like someone else's.
Part of hiring a documentary wedding photographer is trusting they will capture it exactly how you want to remember it. Now. And for dozens of years from now. So that on your wedding day, when everything is coming together after months and months of planning, I'm the one thing you don't have to worry about. Because you know I'll be in all the right spots. At the right time. As your documentary wedding photographer, that's what I do.
Documenting weddings should be as unique as the couple
Everyone has different priorities, values, and budgets. Some girls need a Kate Spade bag while others are perfectly content with a Tarjay purse. Some guys prefer adventures around the world over the NFL Sunday Ticket. And some couples are ok with snapshots of what happened while others know they can't chance having moments missed on their wedding day.
I'm not here to judge. There's someone for everyone. In love. And in photography.
I love discovering what makes us alike. And what makes us different. I love that my couples are all so incredibly different. Which is why the wedding days I share...all look so different. They're in different locations around Atlanta and stretch from Minneapolis all the way down to the Dominican Republic. Some are outside on the beach or in backyard gardens, while others are inside dark barns or even darker Catholic churches. I don't have the need to make my people fit into a certain box or make their wedding days all look the same through Photoshop actions or working in the same venue over and over.
Ensuring you have the photographs you'll love for a lifetime
My burning desire is that every couple has photographs they love from their wedding day. Because I know exactly how it feels to have just two images from my wedding day that I love. And the others are all just meh.
Documentary wedding photography coverage is customized to your needs + desires. As it should be, because no two couples are alike.
So scroll down a bit to start a conversation and let's see where it goes. I love answering questions, learning what has you excited most about your wedding day, and figuring out if we're a good fit for each other.
Documentary wedding photographer testimonials
The photos turned out wonderfully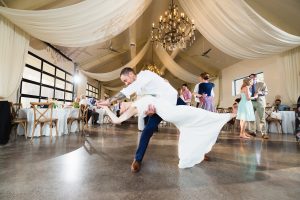 "I loved working with Kelley on my wedding day. She is so professional and prepared. The photos turned out wonderfully, and my husband and I will cherish them forever. I would definitely recommend her as a top-notch photographer!"
- Rosie + Brandon
She gives you her heart and soul in her commitment to document your special day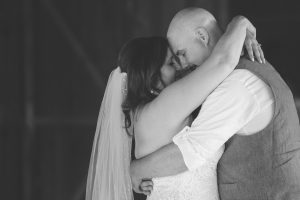 "Words cannot fully express the amount of gratitude and awe I have for the way that Kelley captured our wedding day. When we met for her to "give us back our day", as she likes to call it, I cried happy tears numerous times. She isn't just any other photographer, she gives you her heart and soul in her commitment to document your special day. When we met Kelley we met more than a vendor we met a friend who has become very dear to our hearts. If you are lucky enough for her to share her talent with you, do not hesitate to book her as quickly as you can, you will not regret it."
- Shanna + Andy
Made me look like a badass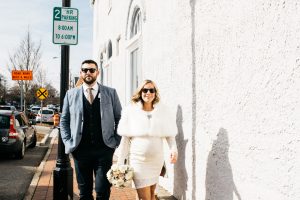 "I met Kelley through my best friend for her wedding so when it came time to find a photographer for my wedding I knew I would call Kelley ASAP. I am 7 months pregnant and she made me look like a badass mama in all my wedding shots! She captured exactly what I wanted. Her attention to detail is amazing. She listened and she delivered! I HIGHLY recommend her!"
- Charlotte + Andrew
Kelley's photographs brought me to tears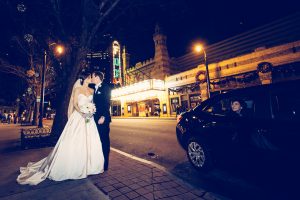 "The BEST experience one could ever ask for! I don't where to begin with all the positive and amazing things we have to say about Kelley. It's obvious that this is a huge passion of hers and it's evident in her work and dedication. Her photographs aren't just pictures, but a story of special moments that take place. She is truly a wonderful person and amazing photographer!"
- Liz + Jason
Lauren + Brandon's wedding at the Atlanta Country Club
Andy + Charlotte's Marietta Courthouse Wedding Day
Start a conversation with your documentary wedding photographer