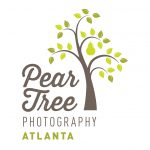 keepsakes. heirlooms. memories to be passed down to future generations.
How will you remember this day? This day you don't want to forget. Whether it's a big life event or every day moments, the images we make together are filled with connection. With love. With people who matter more than anyone else in your life.
Why would you want just the digitals on a CD when you could have pieces of wall art to see in your home every day that will make you sigh and remind you of just how much you love these crazy people? Or an album you can hold in your lap and turn the pages and smile over and over again as you look at each photograph? It seems like a disservice for the time, effort, and money you spend to end up with just images to scroll through on your phone or use as a screen saver on your computer. That one day you won't be able to access because technology changes and it's already getting harder to find computers with CD-ROM drives.
Scroll down and you'll see a smattering of not just what my people are buying, but what they are displaying in their homes and love seeing every. single. day.
In short. these are the goods you never knew you couldn't live without until you had them in your home.
Products you can put your hands on!
You'll smile and sigh every time you see them in your home.