KSU Graduation Photos – Faith + Will
I photographed Faith a few years ago with her younger sister to make a surprise album to gift on Mother's Day. So when she reached out to me at the end of 2022 to ask about making KSU graduation photos this spring, I was pumped! She asked if we could include her boyfriend Will. He would also be graduating from Kennesaw State at the same time. And of course I said, "Yes, please!"
Spring came around and we began firming up our start time and location. As well as contingency plans if it rained or was terribly cold. And in that process, she told me Will is no longer her boyfriend. He's her fiance. So doubly excited for them! We'd be making KSU graduation photos and then going to the Battery for semi-engagement photos to commemorate the start of their relationship.
Normally, I'm photographing high school graduates and I was thrilled to be celebrating college graduates this time. And this was a first for having the Kennesaw State University campus as the backdrop.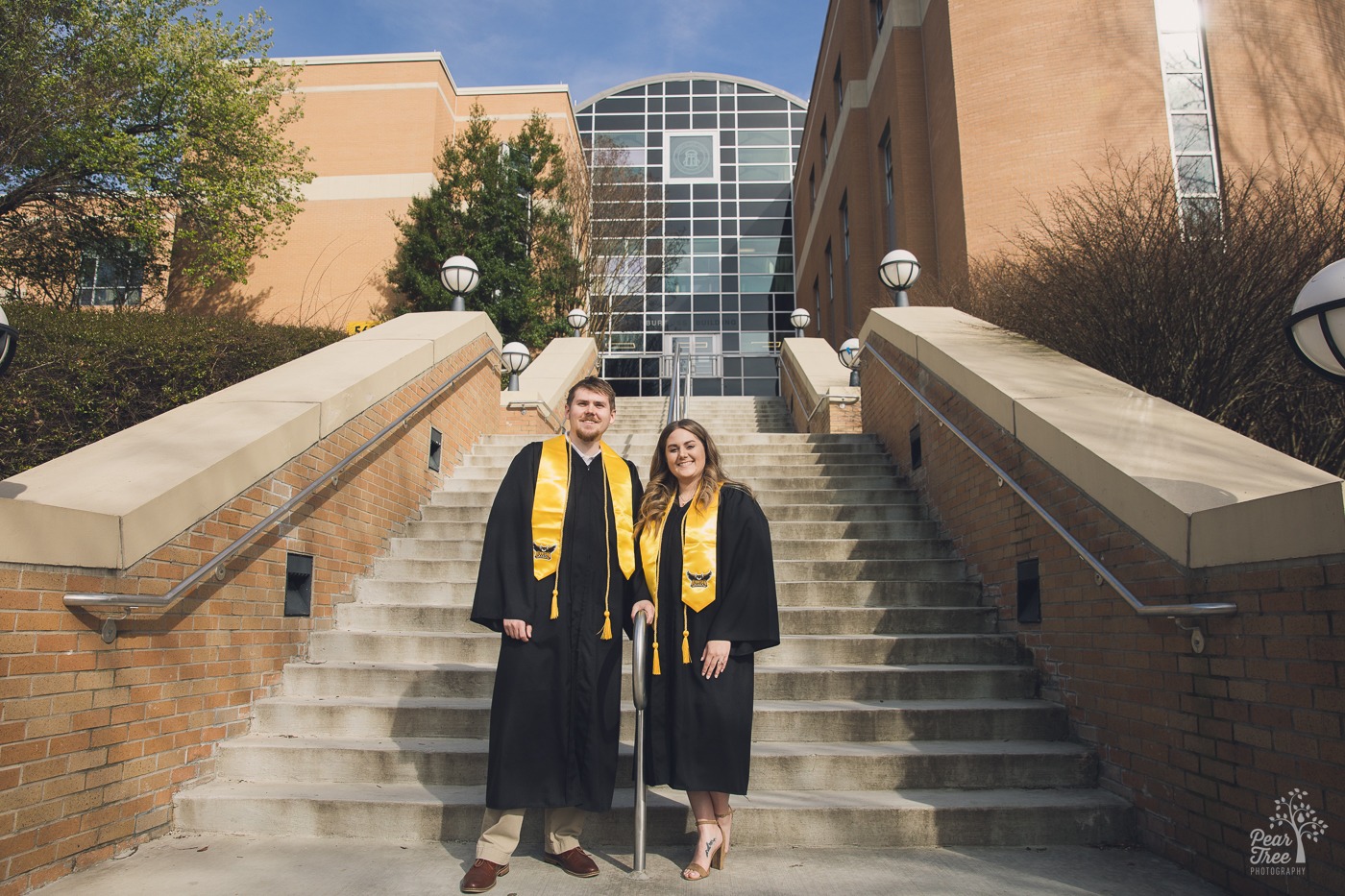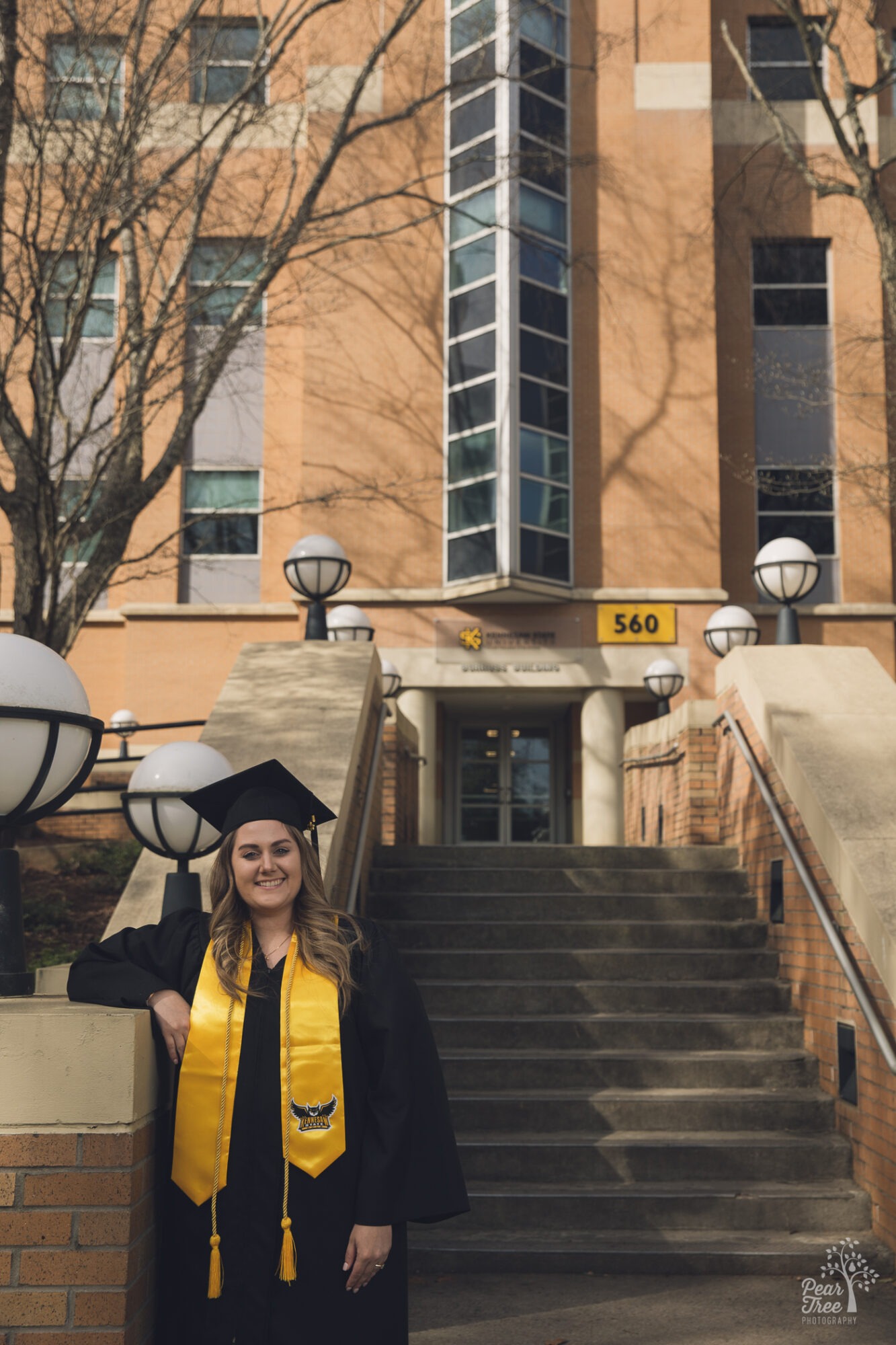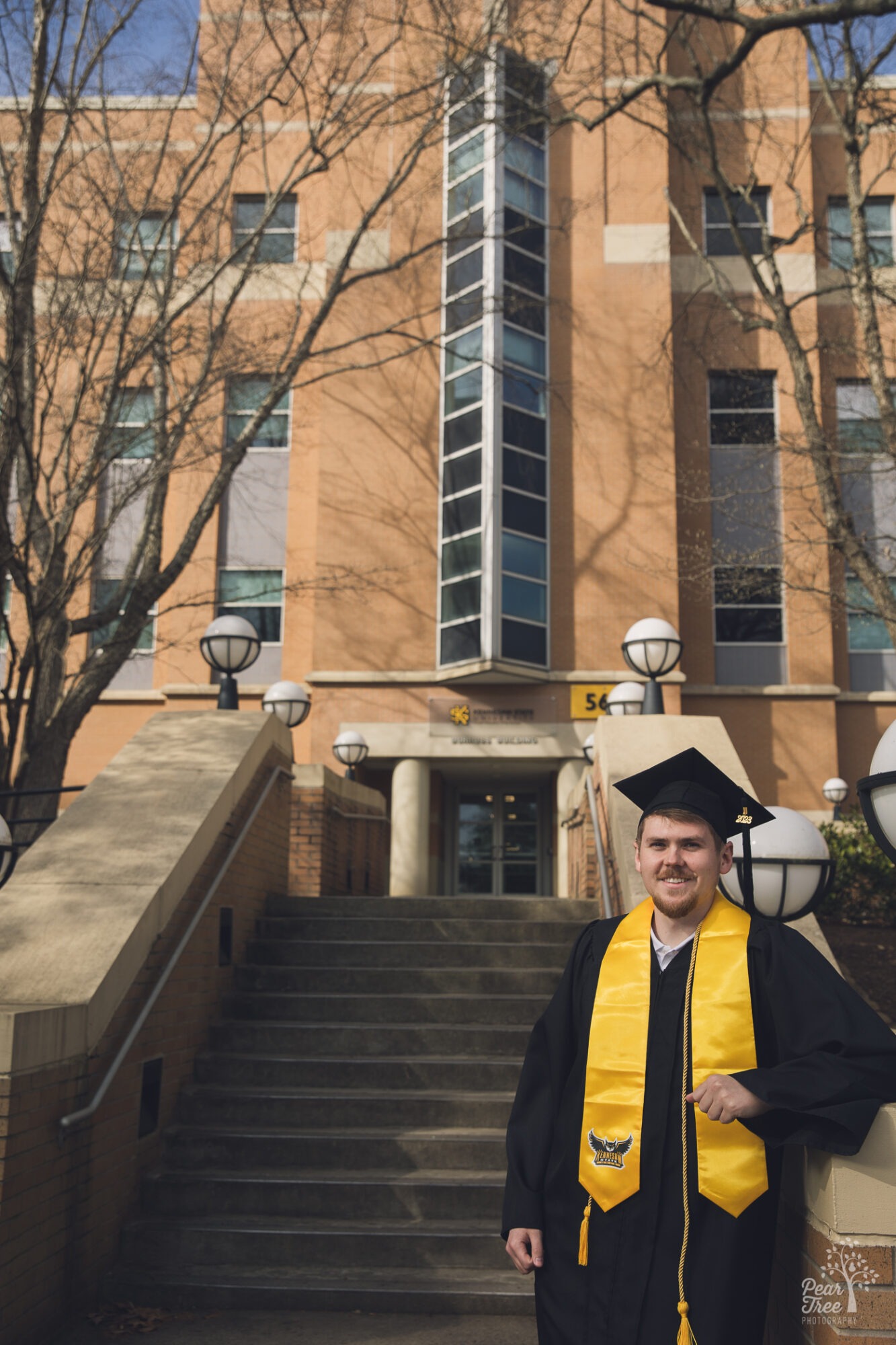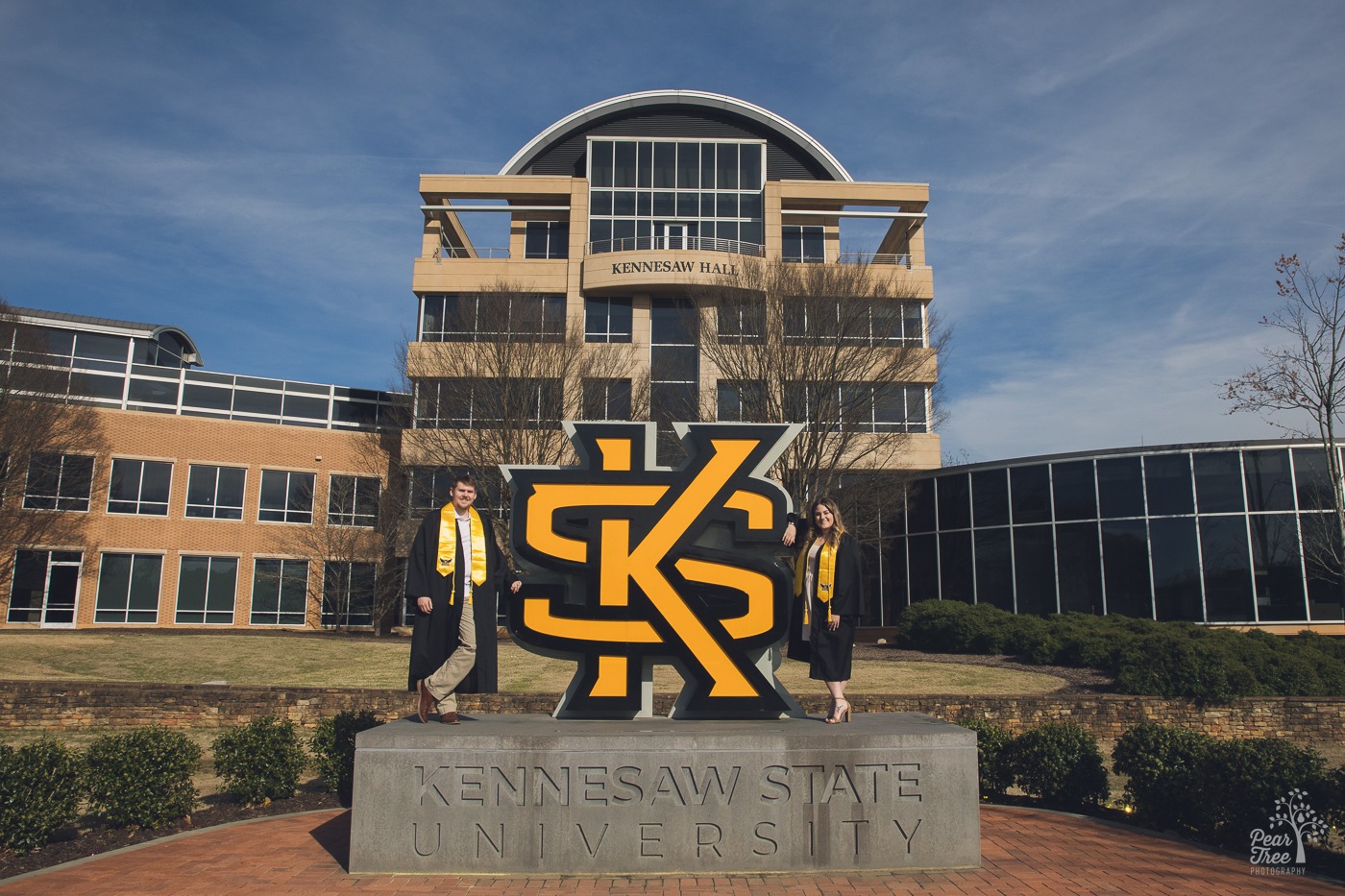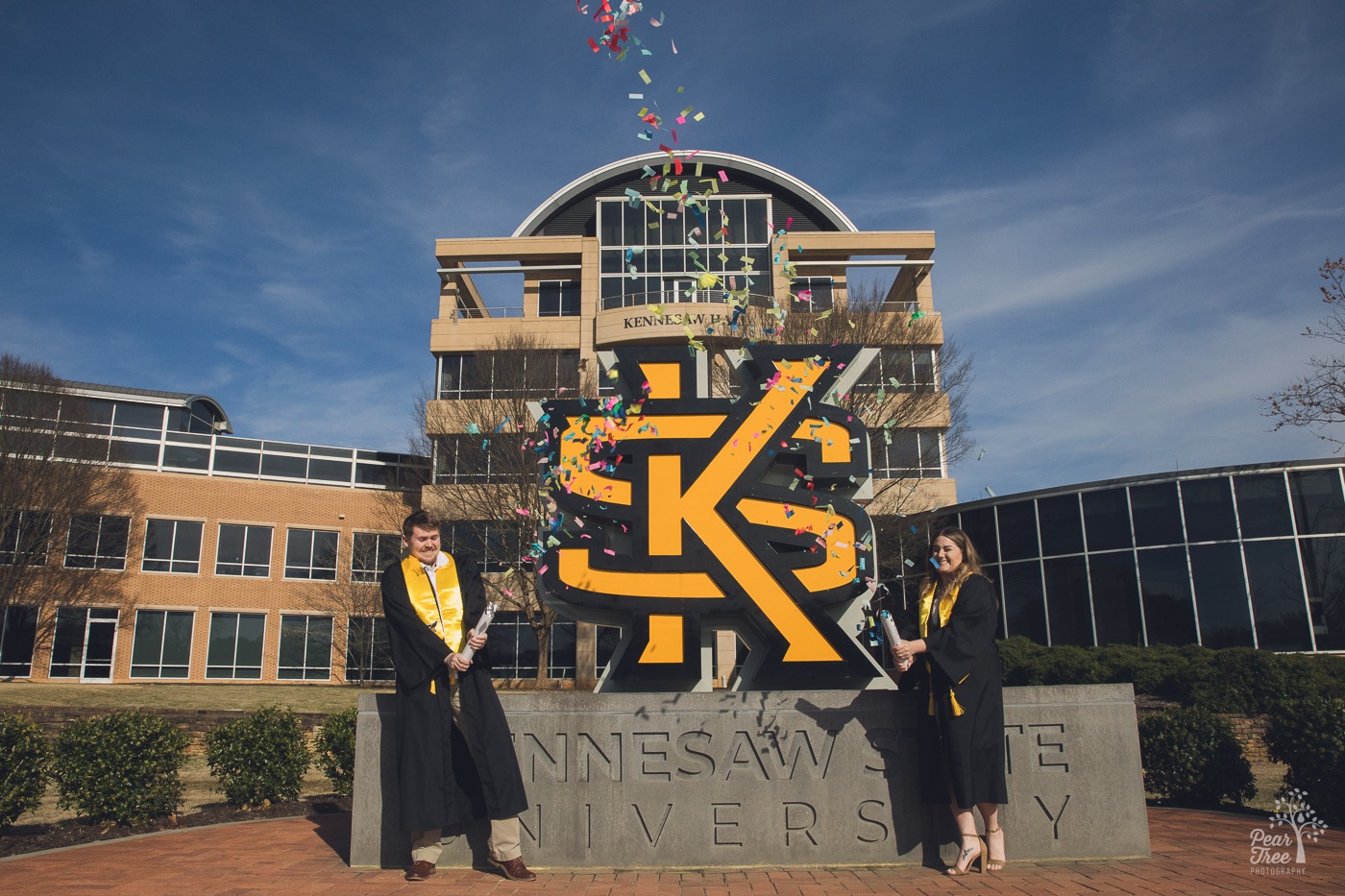 Faith brought confetti grenades to celebrate their graduation from KSU. She made sure to tell me they were bio-degradable so they weren't harming the campus grounds, which was awesome. But watching the excitement on their faces as they made them explode and then watch all the pieces fall was even more awesome.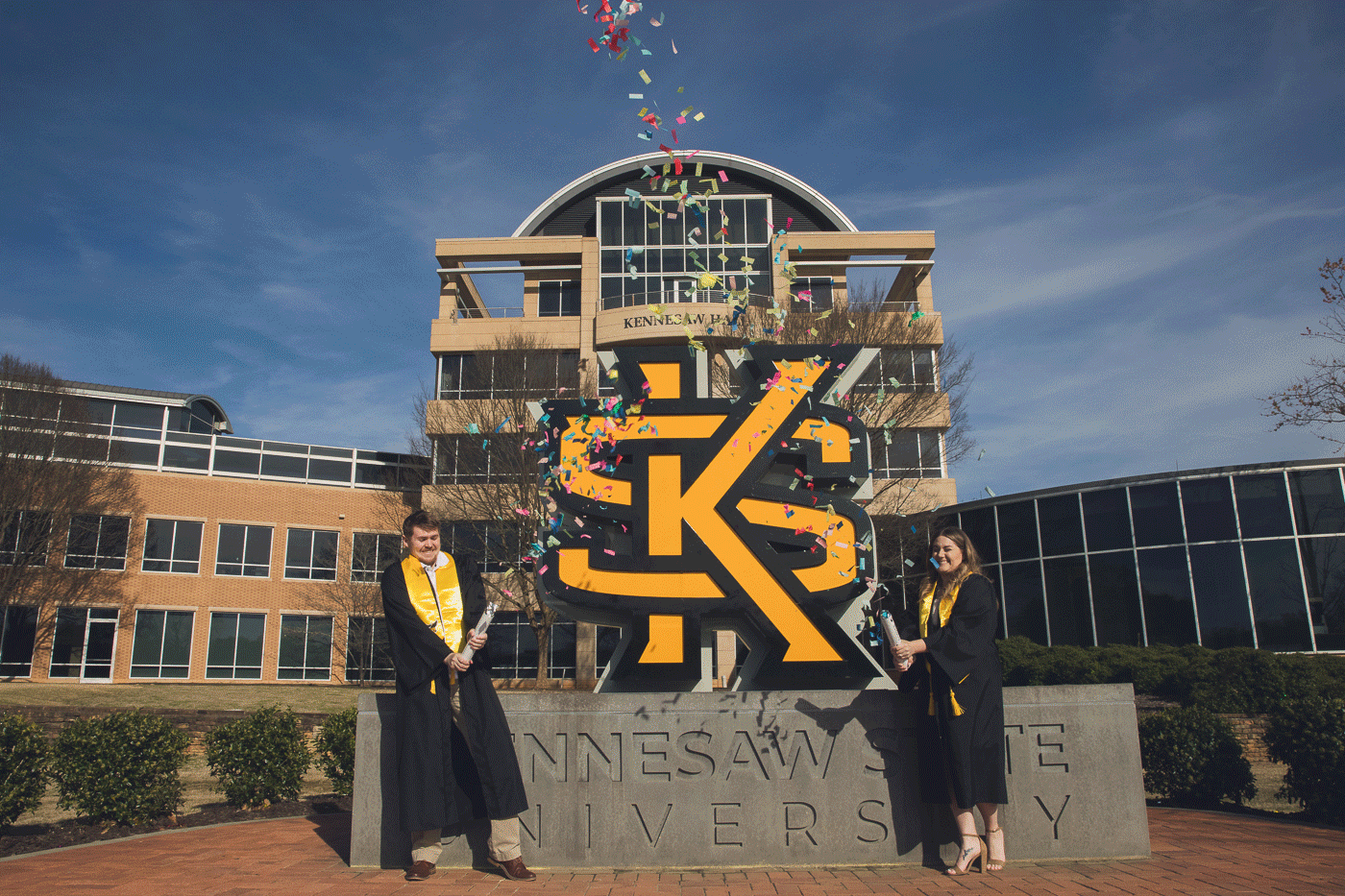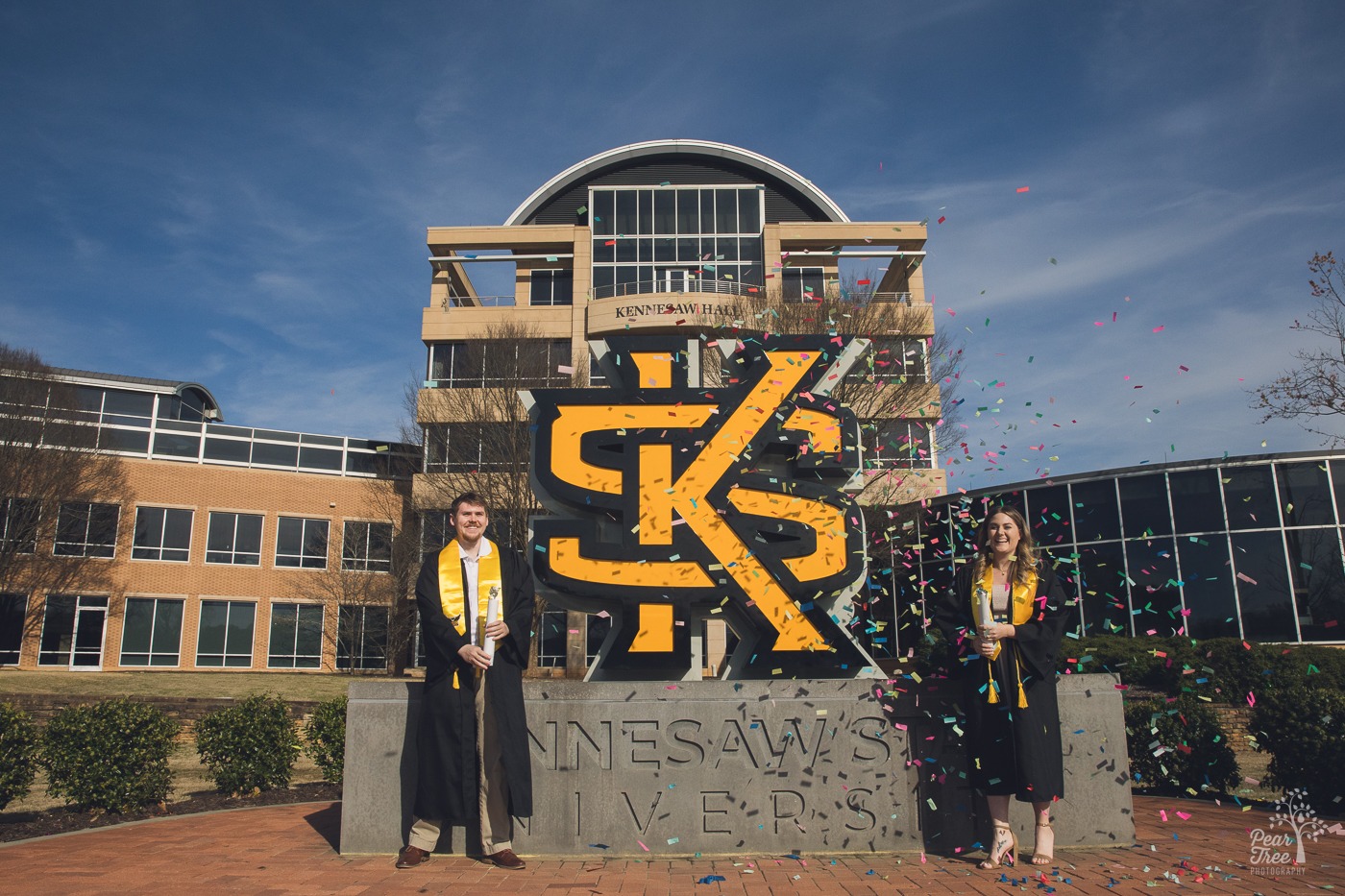 Then we went to the Atlanta Braves Battery where Faith + Will went on their first date. Since then, they've been to many more Braves games together. And there was joking that someone made it past 1st base as we were standing in front of the 1st Base Gate. I love my couples. They're so fun.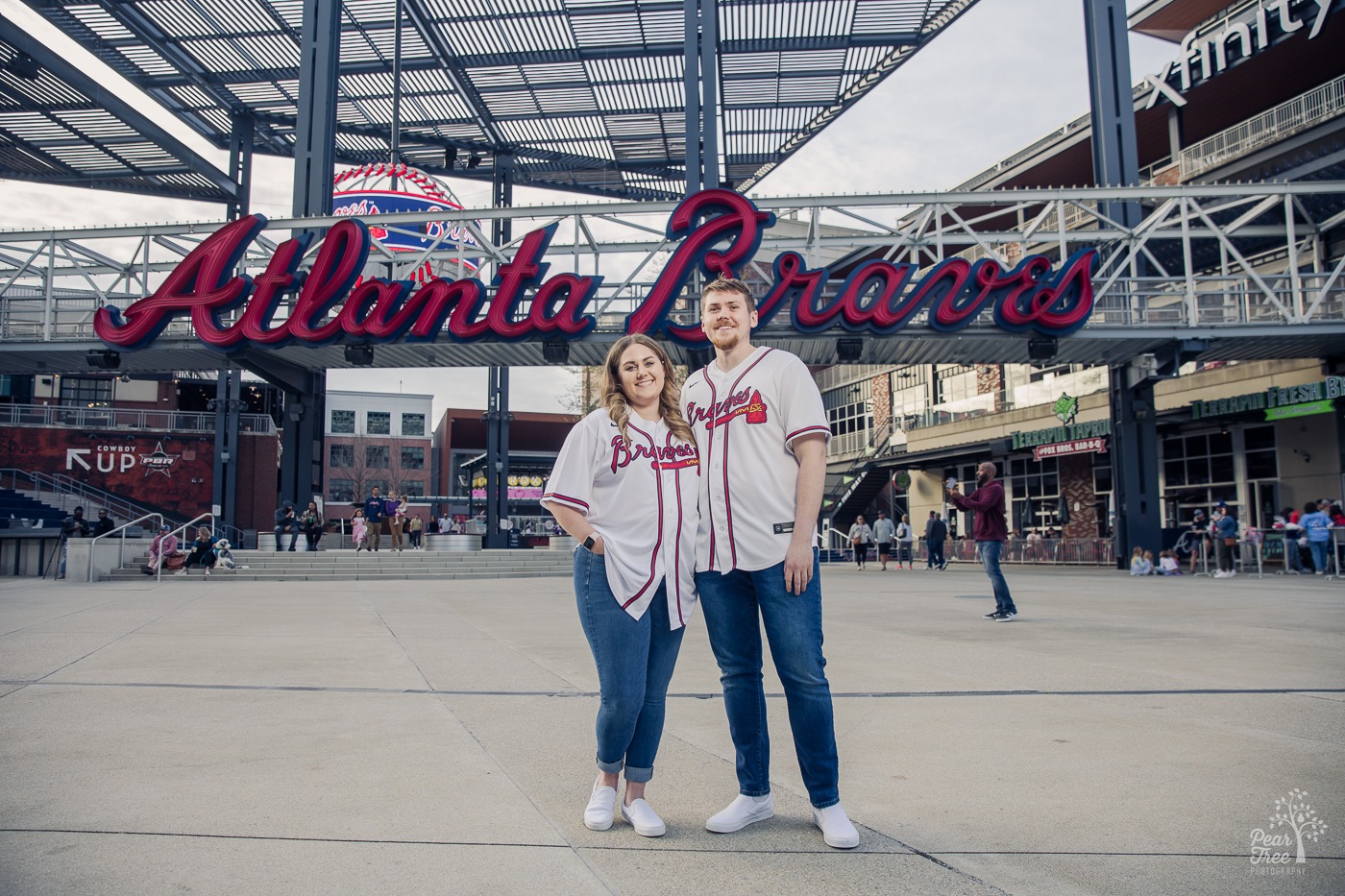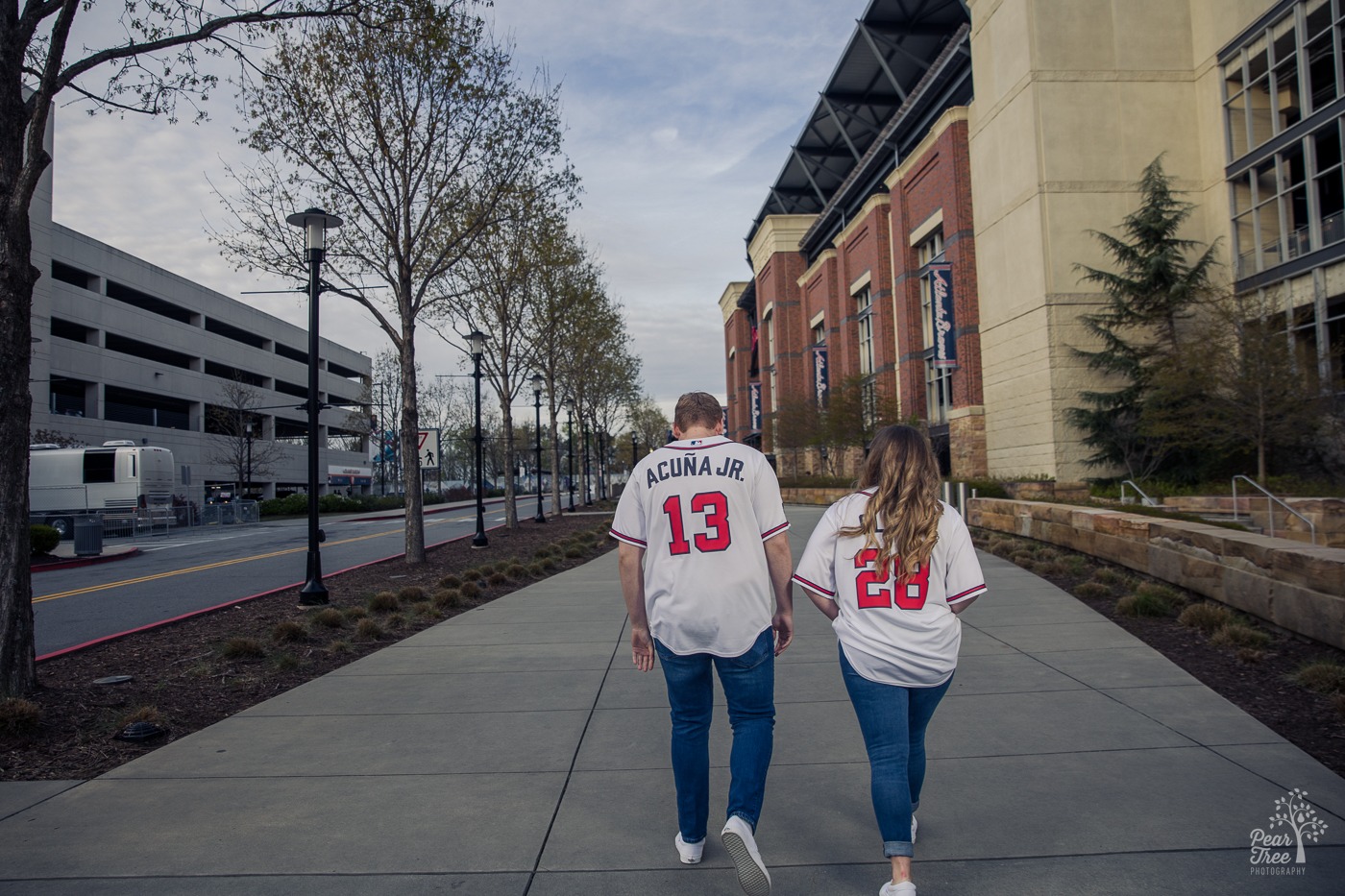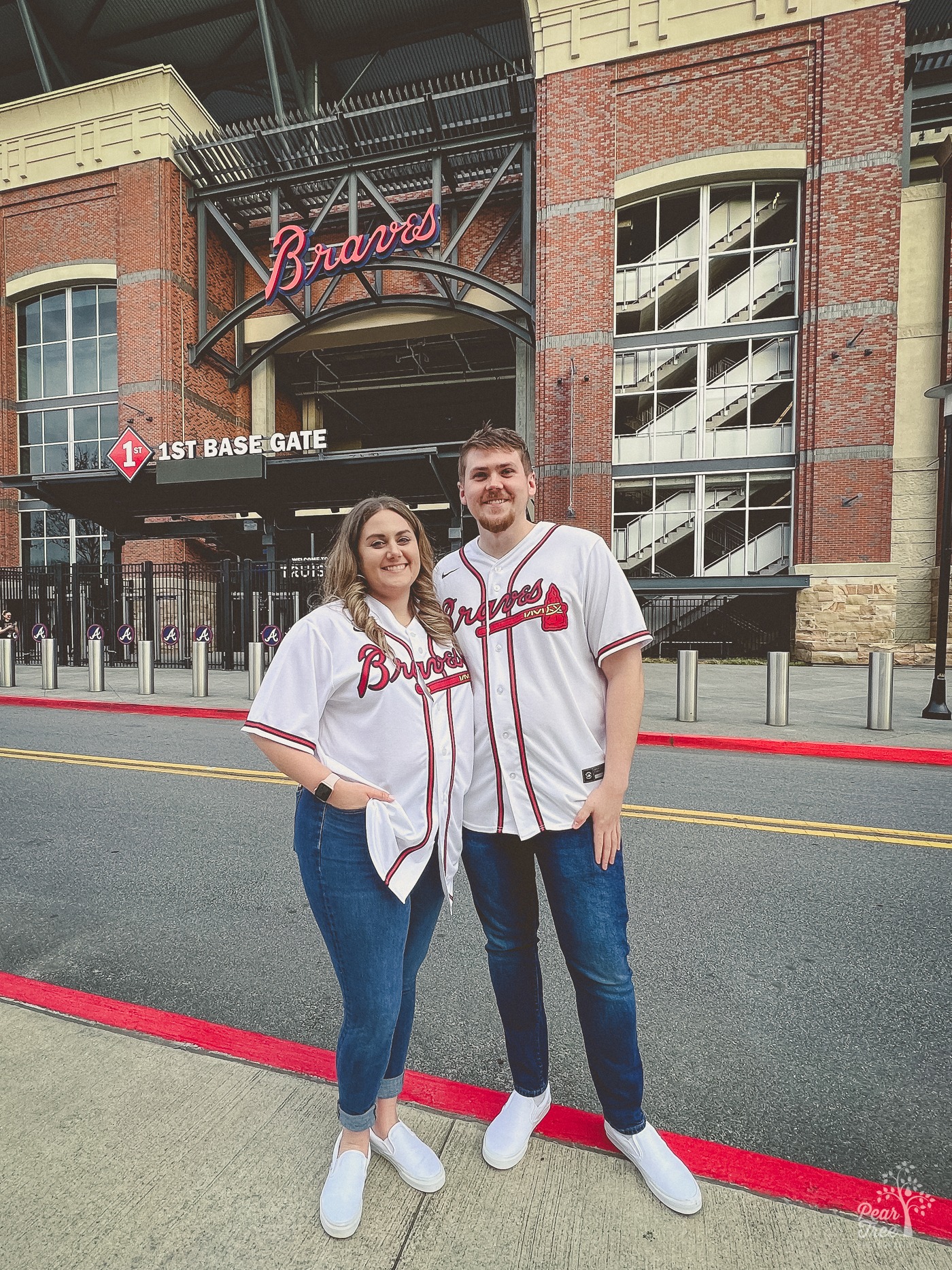 Faith + Will! Thank you for a lovely afternoon together this spring celebrating your graduation from Kennesaw State University. I loved making your KSU graduation photos with you two!
And if you're looking to celebrate your college graduation in photos, please start a conversation. I'd love to talk to you and help plan them together!